The Giuseppe Cortese estate, run today by his son Pier Carlo, who is also in charge of the winemaking, and the rest of the family, is located in the heart of the Barbaresco production zone. It began estate-bottling in 1971 (a pretty good year to start things off with!) but was actually making wine well before for family use and sold in bulk for friends and locals.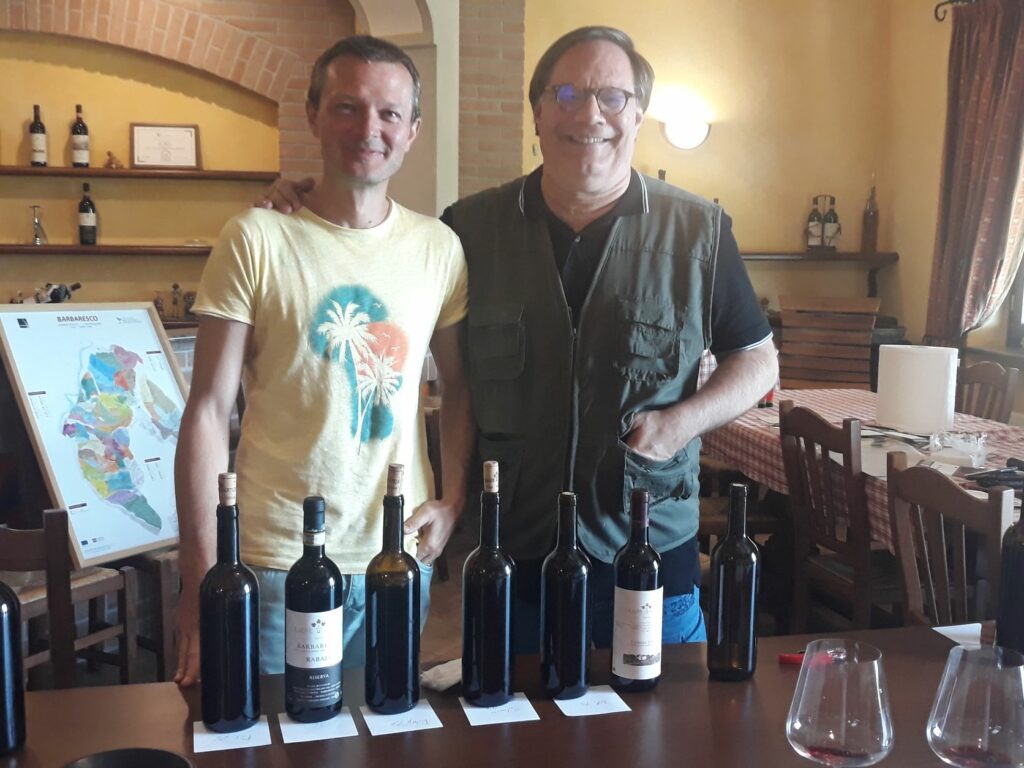 Giuseppe was the father-in-law of Gabriele, who currently runs the estate along with his brother-in-law, Pier Carlo; it was Giuseppe who started estate-labelling the wines. The winemaking was soon taken care of by Pier Carlo, Gabriele's brother-in-law, so as to free up Giuseppe from winemaking so as to concentrate on his real love, the vines and viticulture. Gabriele arrived on the scene about ten years ago to take care of marketing and the communication aspects of the estate.
The winery overlooks the Rabajà, arguably the Barbaresco denomination's best vineyard. It owns nine hectares of vineyards in all, all of which are under vine: four of the hectares are of Rabajà and five hectares in Trifolera (all told five hectares are planted to nebbolo for Barbaresco, four in Rabajà and one in Trifolera). Trifolera is a cooler-climate vineyard that, if we want to use Burgundian terminology, is an excellent premier Cru compared to Rabajà's Grand Cru. In fact, Cortese is the biggest owner of Rabajà (they first made a Barbaresco from the Rabajà in 1971 and then proceeded to write the word Rabajà on the label in 1978). The estate makes about 58,000 bottles a year all told, of which 17,000 a year of Barbaresco Rabajà and up to 10,000 of the Barbaresco classico, but they also make lovely Nebbiolo, Dolcetto and Barbera wines and even a white wine from Chardonnay.
The wines
2018 Langhe Bianco Scapulin                                                                 88
While Chardonnay is planted all over the Langhe and used to make wine in a Burgundian manner, this wine by Cortese is atypical. Atypical because it is the result of three different aging methods combined together: stainless steel (for freshness), amphora (for minerality) and oak (for body). The wien spends about nine to ten months in 40% new oak, the is moved to the amphoras and finishes its aging in stainless steel for another six months. It's apiercingly mineral wine with hints of white flowers, earth tones and minerals, with lots of fresh citrus fruit notes and some sweet spices for added interest. It's a very good wine for all those who love Chardonnay but would like to try something different at the same time.
2019 Langhe Nebbiolo                                                                     91
The 2019 vintage is an outstanding one for Barolo and Barbaresco, and this great Nebbiolo wine tells you just how good the bigger Barbarescos are going to be. This is essentially a Barbarersco by most other estate standards. It lacks the sheer size and power of a Cortese Barbaresco but otherwise all the elements are there. Very bright red, pure aromas of red roses and violets, a hint of orange peel and of peach with a sweet spicy note adding complexity on the finish. Aged twelve months in large Slavonian barrels. Wonderful wine that delivers all the perfume and fun that Nebbiolo can give without needing to cellar it and wait years before it's ready to drink. Great wine in 19. Drinking window:  now-2027.
The Giuseppe Cortese Barbarescos and Rabajà.
For the longest time, Cortese never made a 'simple" or classic Barbaresco. His wines always carried the almost legendary name of the Rabajà vineyard district, a grand cru of Barbaresco. Actually, for most people, it's the single greatest Barbaresco vineyard of all: to put this statement into better perspective for you, consider that if we were to list together all of Barbaresco's and Barolo's vineyards together, Rabajà would still make it in the top five. That's how good it is. And the Giuseppe Cortese estate happens to be the biggest landowner of Rabajà.
In fact, the Rabajà can be subdivided into two portions. One is very close to the other two famous grand crus of Barbaresco, Asili and Martinenga: this first section of Rabajà is an amphitheater next to Asili and overlooking the Martinenga, its vines face mostly south-west. This is the part of the grand cru that gives the most typical wines: big, bold, fleshy, with a typical note of cocoa. The second part of Rabajà faces south, but paradoxically, in spite of being a warmer microclimate, its wine tends to be a bit more rigid, vibrant and minerally.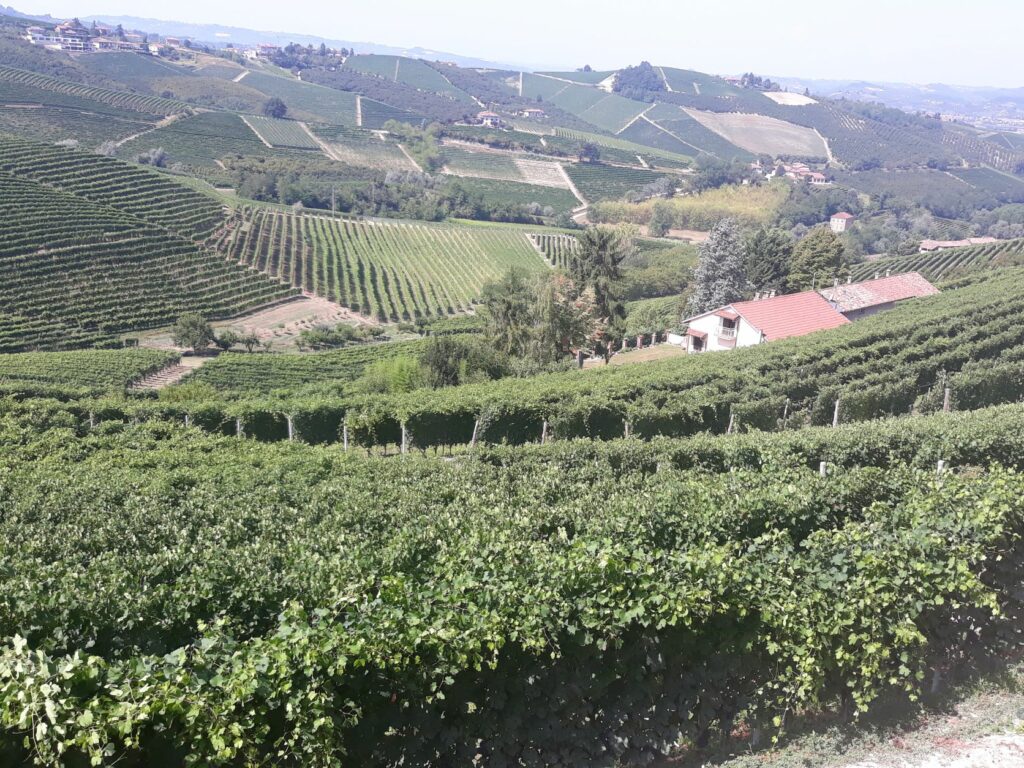 The Cortese Barbarescos from Rabajà have always been much sought after by collectors, but it was getting so the estate didn't have enough wine to respond to people's requests. And so in 2020, the estate moved to do something for the many people who clamored for its wines. There just wasn't enough of the Barbaresco Rabajà to go around, and so a brand-new wine was created, the Barbaresco tout court. Therefore, the estate now makes three different Barbaresco wines: the classic Barbaresco, a Barbaresco Rabajà, and in very good vintages, a Barbaresco Riserva Rabajà as well. And so the Barbaresco Classico went on sale for the first time at the beginning of 2021, while the Rabajà went on sale roughly six months later (therefore, no longer in April or May as it used to be).
The classic Barbaresco does not carry the name of the grand cru simply because it is blend of grapes from the Rabajà and mostly of the Trifolera, a very good vineyard that is characterized by a cooler microclimate and helps give more vertical wines than does Rabajà. Think of it as a good Premier Cru. By contrast, Rabajà's wines are very fleshy, mouthcoating dense and rich, but the grand cru that it is shows well in all but the most hot years because despite its size the wine is very lifted and light on its feet. Power yes, but also noteworthy elegance for a magical wine combination.
The Barbaresco Classico ages one year and a half in large oak barrels made with grapes from the Trifolera cru (35-40 years old vines) and a few declassified tanks of Rabajà. About 8000 bottles of the 2017 vintage (the first ever) were made, but that number can climb up to 10,000 bottles (at most) in a good vintage. During my winery visit this summer when I had a really great time tasting out of all the tanks and vats and barrels with Gabriele Cortese and I really liked his first ever classic, non-vineyard designated Barbaresco.
2017 Barbaresco                                                                        92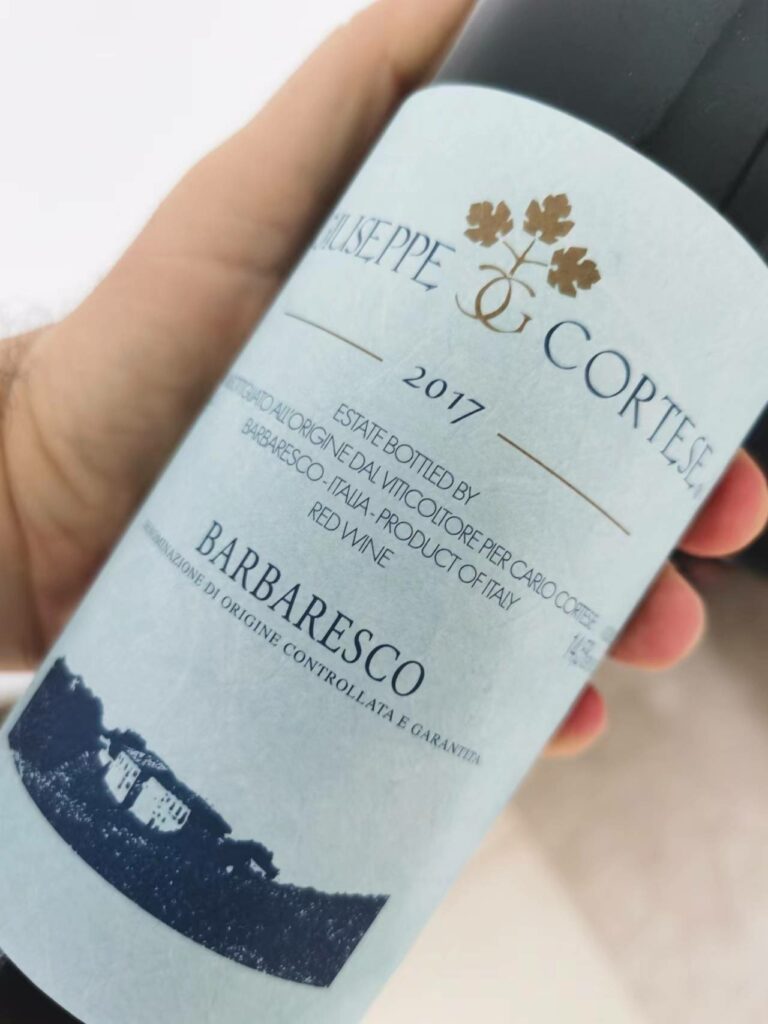 Luminous red. Offers a very pretty nose loaded with nicely floral notes (violet, rose, lavender), less so with fruit (red cherry, mostly) that become complicated by earth tones with aeration. Enters juicy and fruity, then steely and very savoury in the mouth, with lively flavours of red berries that boast a grilled rare meat and earthy component. Finishes long, with a rising licorice note. Spends 18 months in oak and six-seven more months in bottle prior to release. Drinking window: 2024-2038
2017 Barbaresco Rabajà                                                      95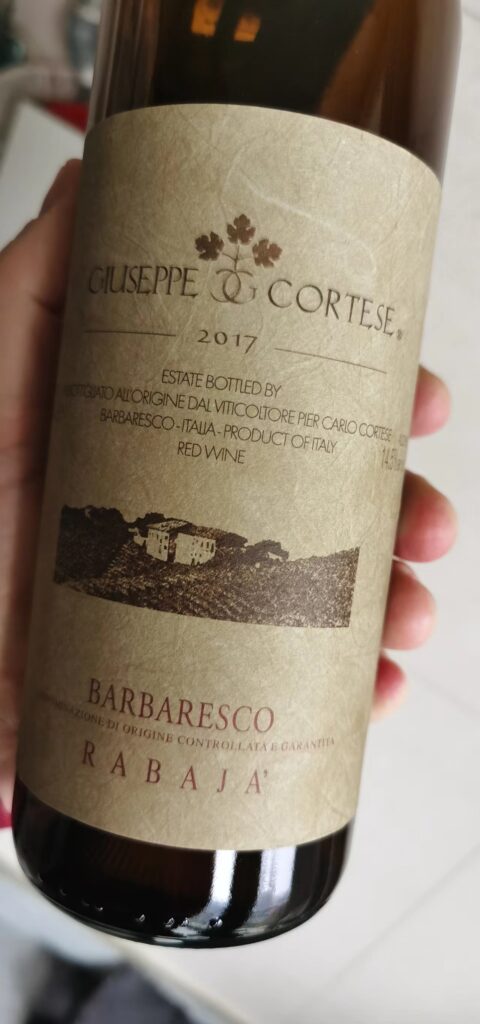 Vivid red. Perfumed aromas and flavours of red cherry, cocoa, camphor, minerals and sweet pipe tobacco. Richer and rounder than the 2017 Barbaresco "classico", this is also very lively with greater purity and depth of fruit. Finishes very long, and with a welcoming saline (rather than savoury) note. I thought this was a truly outstanding wine given the difficulties posed by the year. Drinking window: 2025-2040
2013  Barbaresco Rabajà Riserva                                              95+
Deep red. Floral red berries and mineral nuances dominate on the nose. Then at once juicy and fruity, with a strongly floral quality to the red fruit flavours present: in fact, the floral note was so strong I thought Cortese might have used a percentage of whole bunches to make this wine, but he told me this was not the case. Not as powerful as some past Rabajà Riserva wines from Cortese, this nicely balanced, juicy and very fresh wine has an edgy quality related to the vintage's overall high acidity. Still very young, this very promising wine boasts considerable potential. Closes long and savory, with tannins of noteworthy polish. This is another great wine from Cortese. Drinking window: 2024-2046