Also see: The Peru Diaries: My Favorite Barrio in Lima – Barranco….Definitely
The Peru Diaries Part 2: My Favorite Restaurant, I Think…..
Gastronomy is Peru's greatest contribution to modern Latin American culture.  Despite extreme nationalistic pride in each South American country, Peru unanimously gets the nod for having the greatest food on the continent.  Personally, we tend to explore Lima through higher end restaurants.  There is however, food that is more rustic, connected to the ancient past and beholden to a spiritual element.  For many Peruvians, food is more than sustenance.  It is a blessing.  Occasionally, you might find certain celebrations, street fairs or even individual vendors bringing their specific regional culture and indigenous ingredients to Lima.   The most important and oldest culinary tradition is the PACHAMANCA.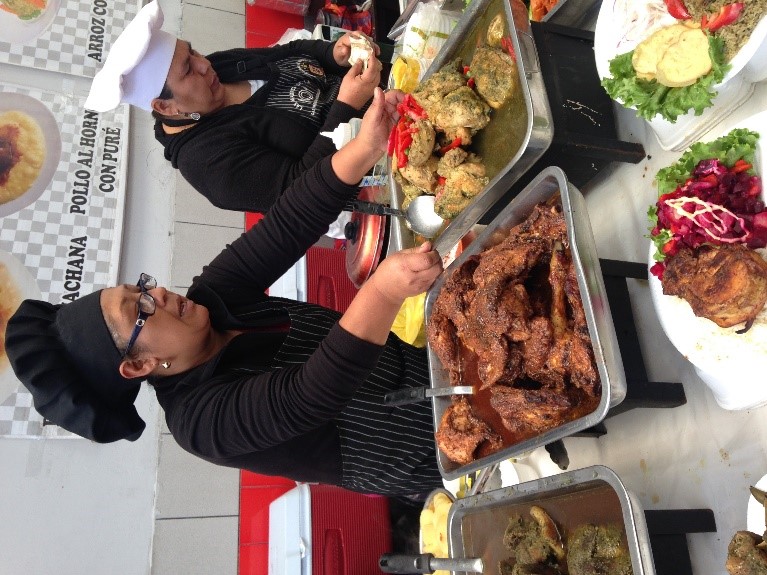 For an authentic Pachamanca, you need to leave Lima.  It's fairly simple and inexpensive to hire a car and driver to take you outside of Lima to witness and take part in a Pachamanca meal and ceremony.  There are several rustic restaurants that specialize in an authentic pachamanca late day lunch.  Some of Lima's most celebrated chefs have seasonal restaurants and farms an hour or so outside of the city for a more gourmet experience.  We've done both.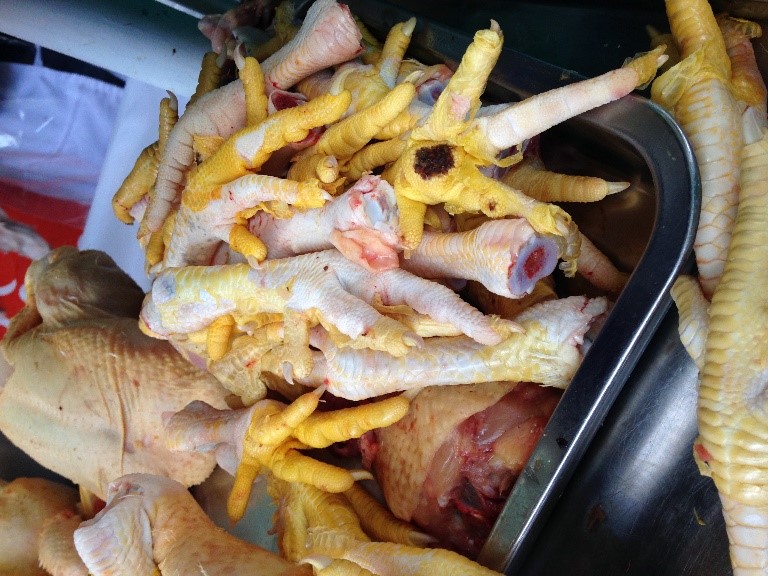 Pachamanca actually refers to the technique of cooking in the ground with hot stones.  It is a Quechua word that dates to the Incan Empire.  The importance of the method and ritual has survived centuries.  A pachamanca, translated "earth pot," is a celebration of life.  The food offers fertility and rejuvenation as it is returned to the earth.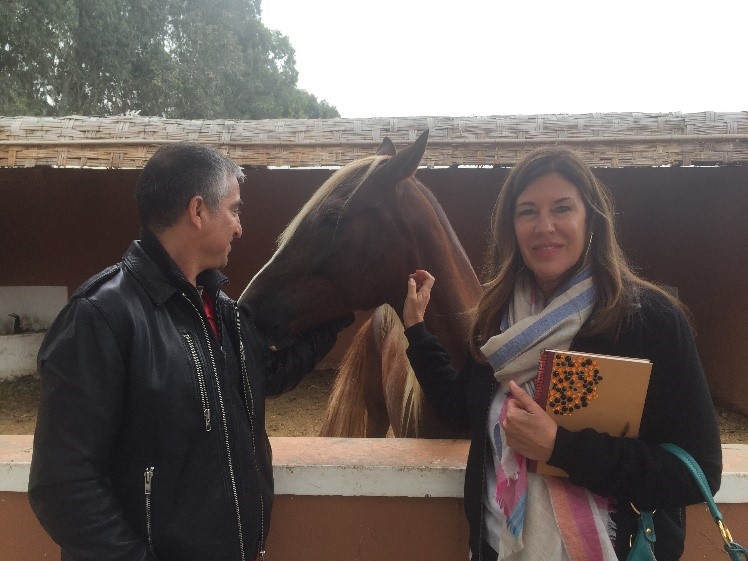 Traditionally, there are three regions in the Andes where Pachamanca is most notable:
Upper Huallaga Valley usually made with pork
Mantaro Valley usually made with lamb
The Amazon where meat is wrapped with leaves before being buried with the hot stones
The essential ingredients are some type of meat:  pork, lamb, llama, guinea pig, chicken, beef marinated with herbs and seasoning, potatoes, sweet potatoes and corn.  One of my favorite herbs, huacatey, indigenous to Peru and belonging to the mint family, provides a unique aromatic flavor.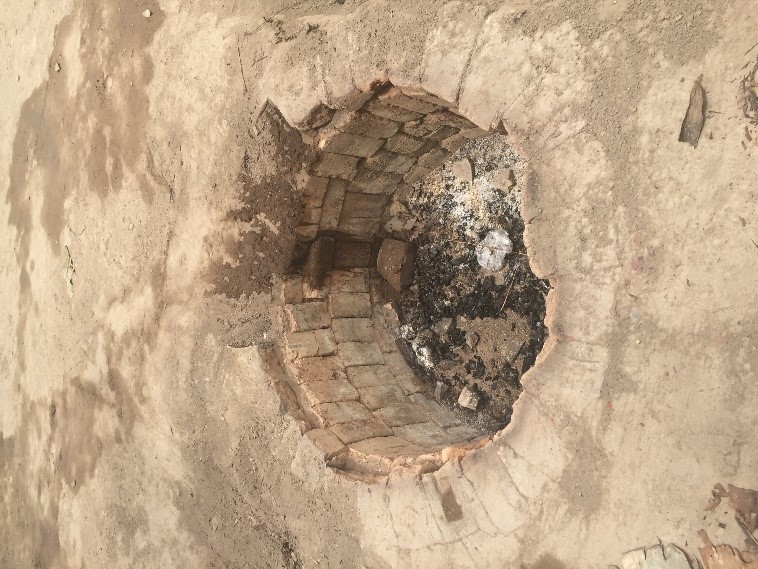 The meats are usually wrapped in chincho leaves and placed on hot stones in the earthen oven called a huatia.  A blessing takes place thanking mother earth for its abundance.  After cooking for several hours, the vegetables are added and cooked for several more hours.  A LOT OF FOOD IS PREPARED!   The cooking and the blessing only happen once a day.
The food is then carefully removed from the ground, portioned and plated.  Everyone is served at the same time family style.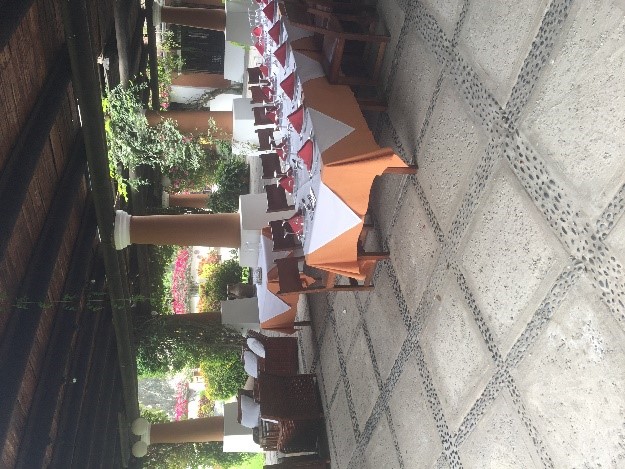 Is it delicious?  It really doesn't matter.  Flavors are deep and comforting.  Portions are filling.  The experience is why you come.  There is a mystical connection to the earth and the ancients that clearly translates to the plate.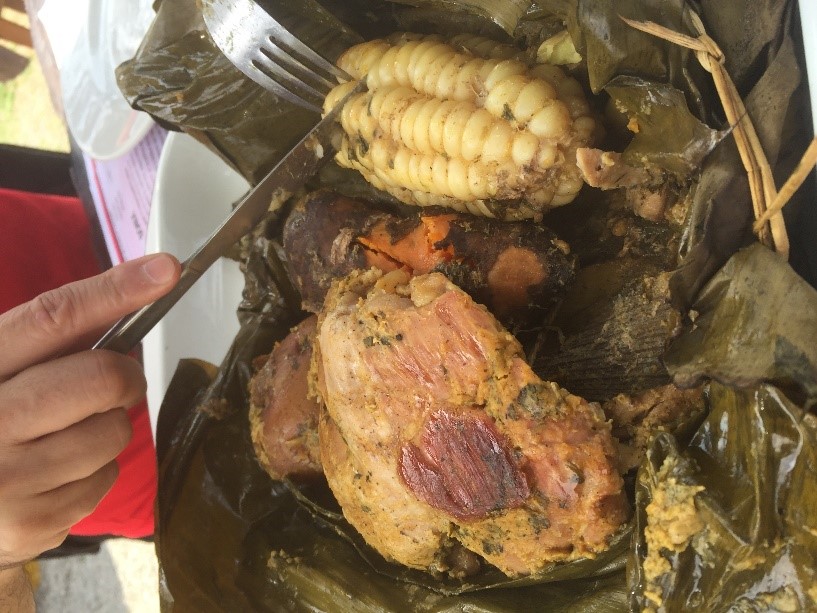 People usually linger after the meal taking a walk and enjoying the outdoors.  We head to the fruit market where the abundance of tropical delights is a wonder to behold and even better to eat.  Mango, Papaya, Cherimoya… OH MY!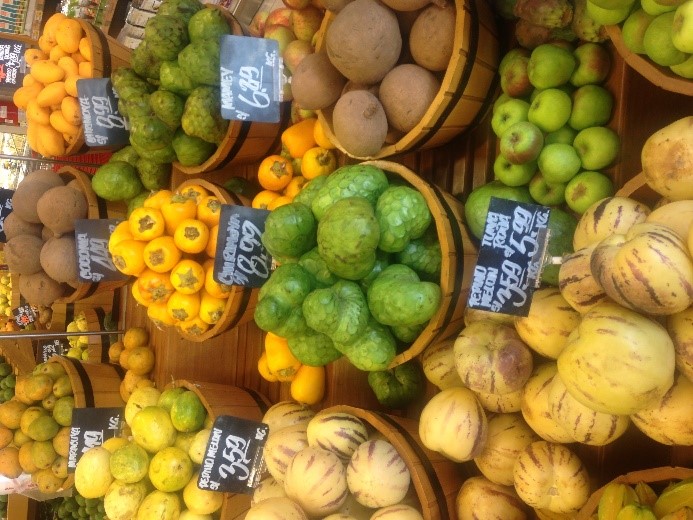 Eat them for breakfast.  Make juice.  Mix them.  Eat them for lunch.  Have a fruit salad dessert.  Just don't miss them… they are another part of what makes Peru so very special.