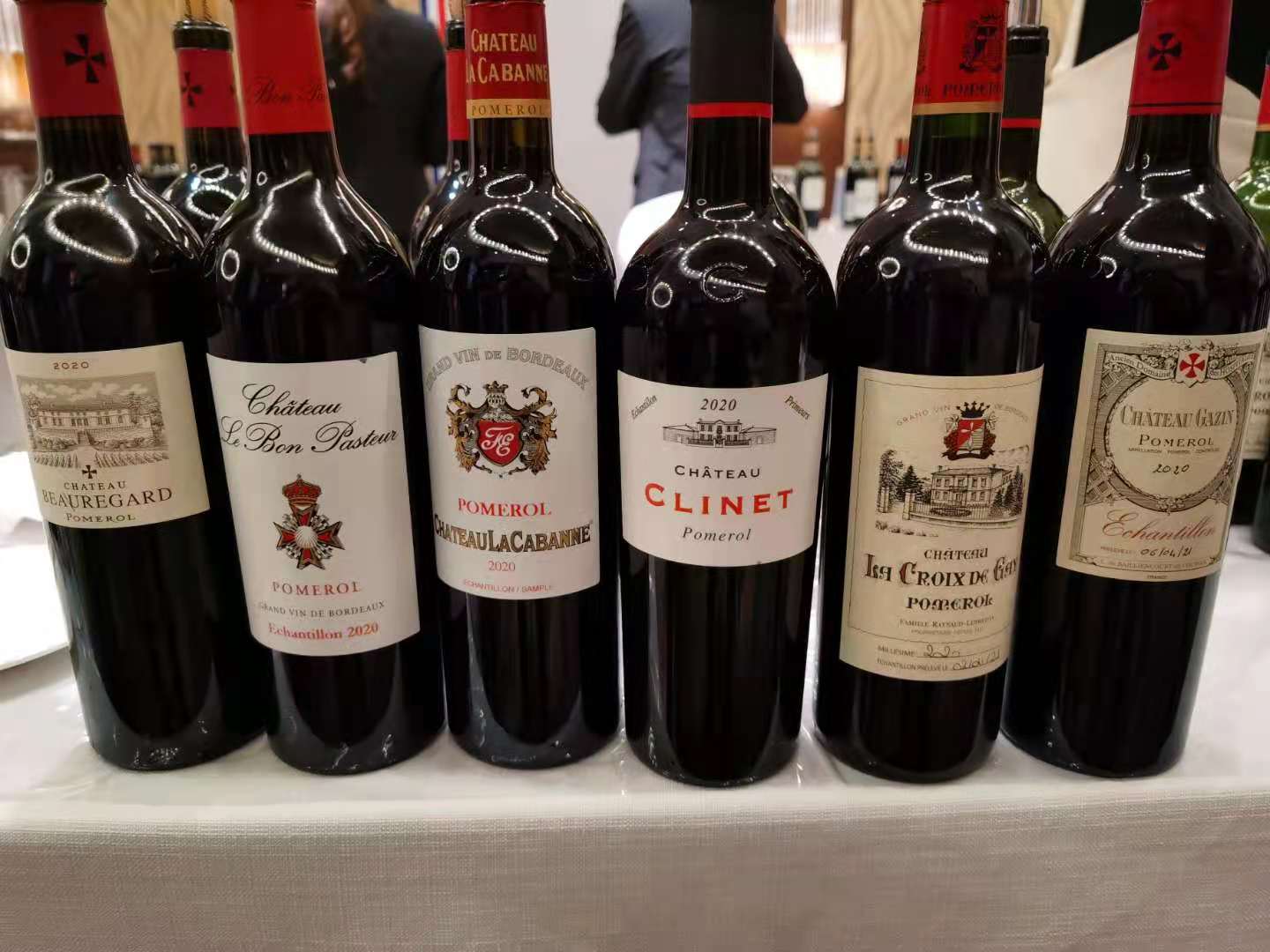 After parts 1, 2 and 3 published here on TerroirSense, this is part 4 of the ongoing series of my reviews of the 2020 Bordeaux wines tasted en primeurs (there will be six parts in all, including part 5 for Bordeaux Dry whites, and Sauternes, which is part 6 of my 2020 Bordeaux Primeurs roundup). I refer you to Part 1 for an in-depth analysis of the 2020 vintage's weather during the growing season, as well as a brief market analysis and the summary of what the year's wines are like. The tasting notes and scores started with the Part 2 article in the series of pieces devoted to the 2020 Bordeaux vintage and wines; in there I tackled the 2020 wines of Saint-Estèphe, Pauillac, Saint-Julien and Margaux. Do make note of the fact that there are some real gems to be had especially Saint-Estèphe and Saint-Julien, perhaps the left bank's two most successful appellations of the 2020 vintage. In Part 3, I addressed how the appellations of the Médoc, the Haut-Médoc, Graves and Pessac-Léognan fared in 2020.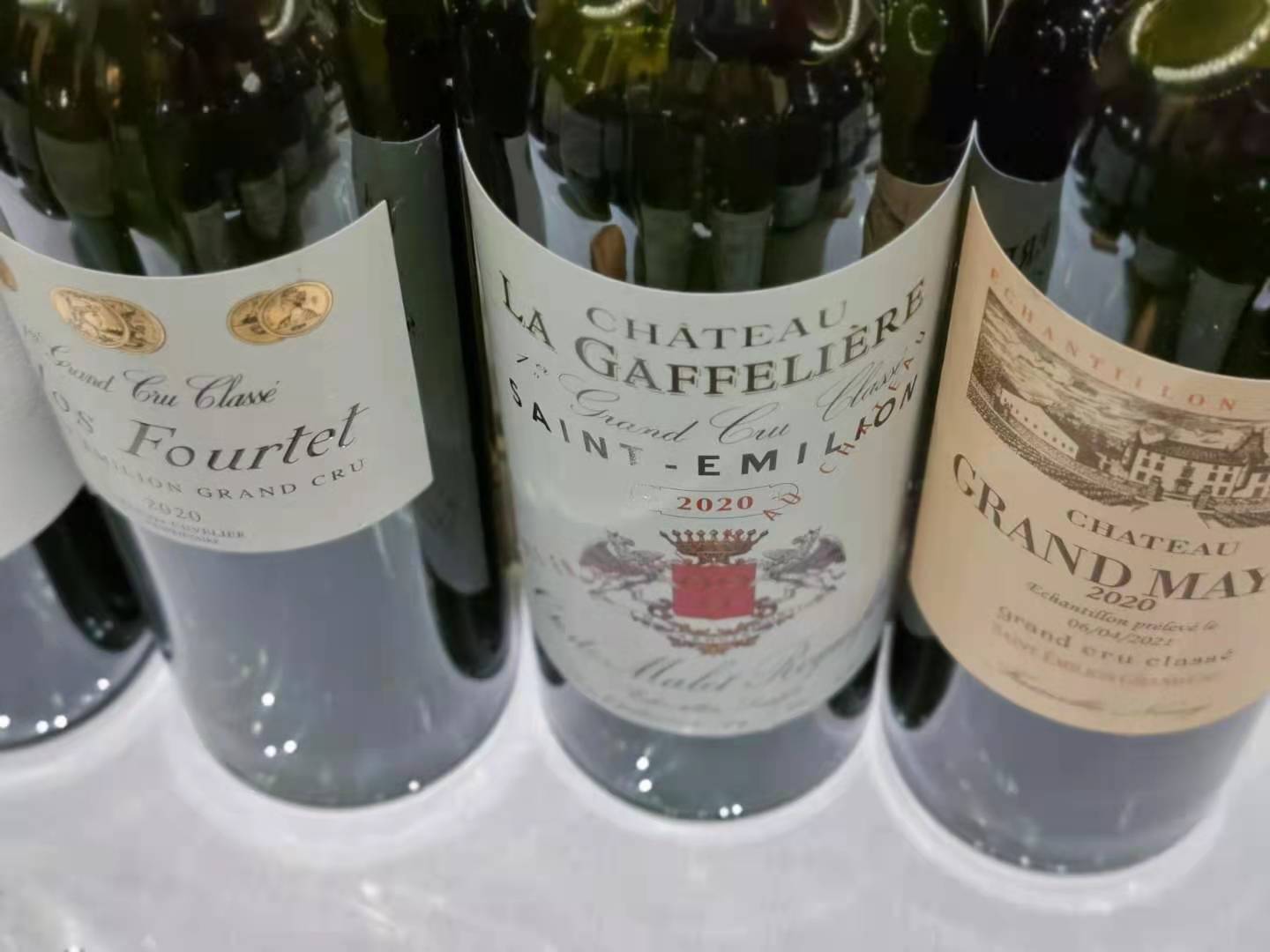 This time around it is the turn of Pomerol and Saint-Émilion. I would also like to seize this opportunity to recommend you read Robert Millman's excellent review article devoted to the 2018 Bordeaux wines, in which he chooses roughly three or so favourites from all the major appellations. Bob's fifty years long expertise with these wines shows through at every touch of the keyboard and his witty but highly erudite writing style is a real breath of fresh air from the many pseudo-Bordeaux experts who pompously go on about the 150 wines they taste in a day as if that were even remotely logical, useful, or frankly, interesting.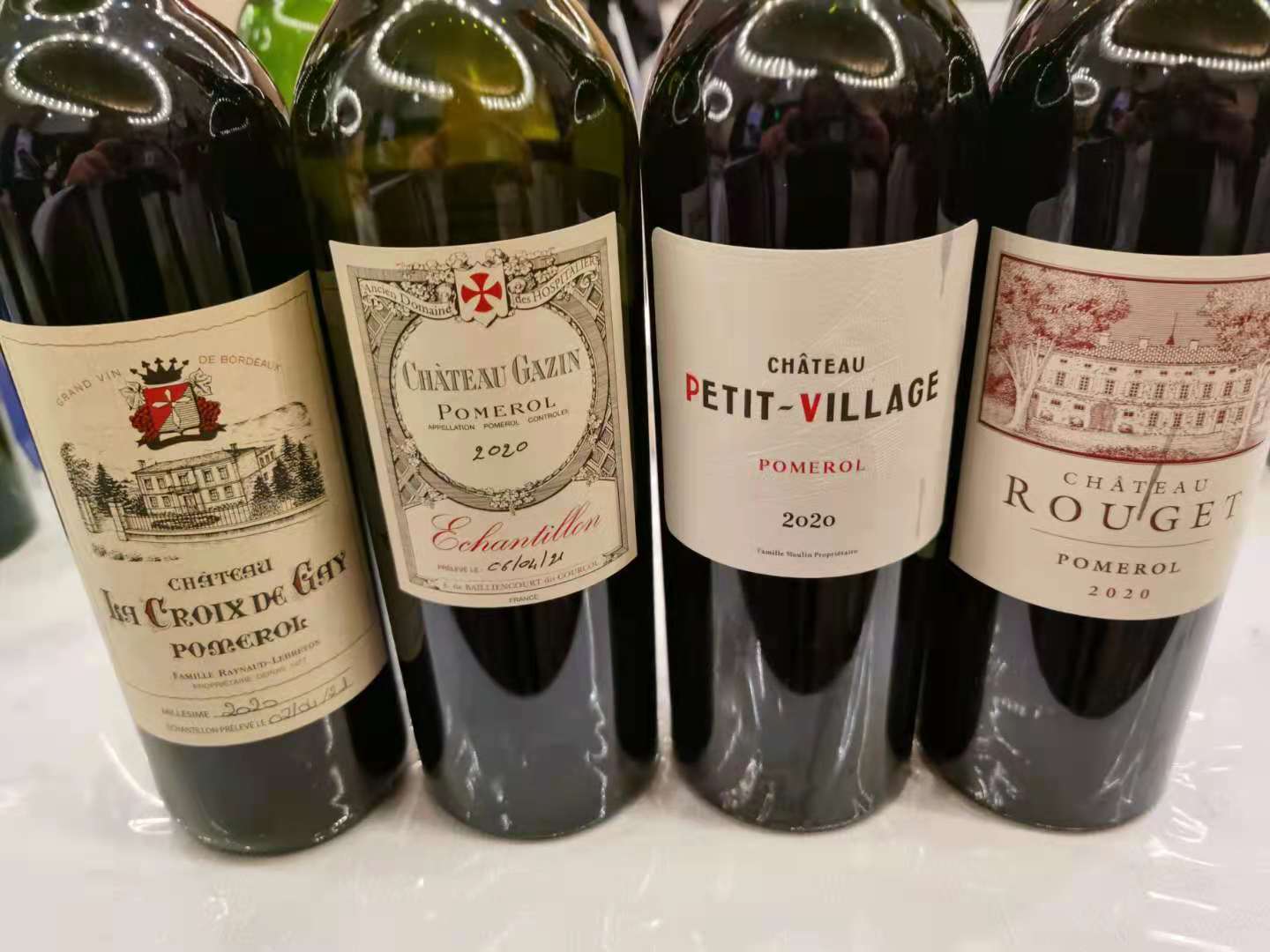 The following wines were tasted at a Sopexa sponsored event held in Shanghai featuring the Bordeaux wines of the 2020 vintage. Other wines included in the review were either sent to me directly in Shanghai where I live or that I was able to taste courtesy of some of Shanghai's better, more competent, private importers here in the city. The estates they represent are well-served by the care these true professionals put into their work, a matter of great importance I will broach, and in fact have already broached, with a number of different Chateau owners.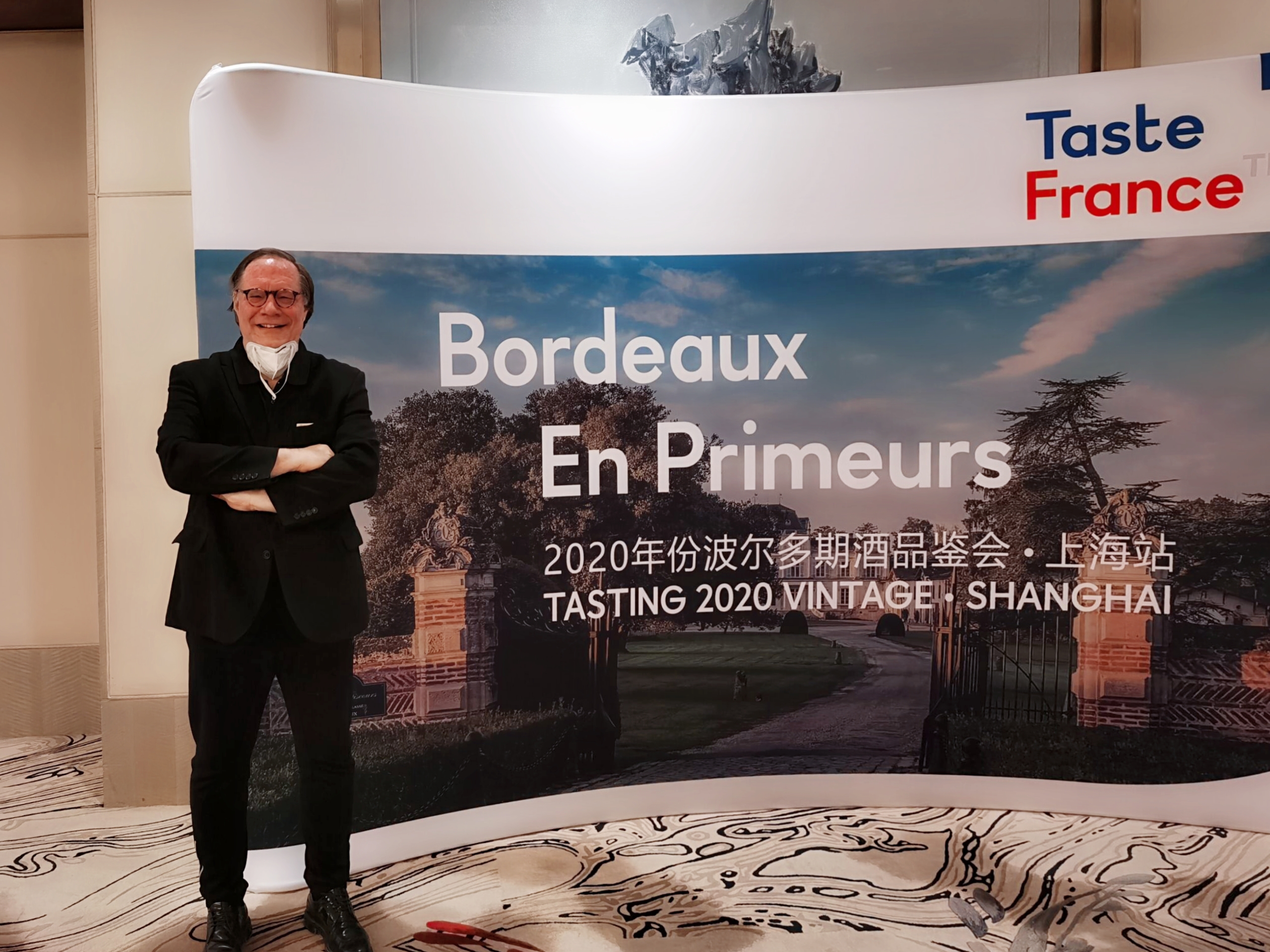 Château Balestard La Tonnelle
2020 Château Balestard La Tonnelle Saint-Émilion        89-92
Good medium saturated bright ruby. Aromas of blackcurrant, blueberry, licorice, coffee and violet complemented by sexy, sweet vanillin oak. Plush and sweet, with flavours similar to the aromas, with firm acidity providing shape to the fine-grained dark fruit. Very rich and big but finishes a little short, with youthfully tough tannins that harmonized nicely with air. Drinking window: 2027-2038.
Château Beauregard
2020 Château Beauregard Pomerol        91-94
Good medium red. Knockout nose combines black fruits, fresh flowers (violet, peony, iris), and a strong note of coffee. Juicy, pure and delineated, with bright minerality giving cut and penetration to the dark cherry and intense, but not over the top, coffee flavours. Closes very long, with fine-grained tannins and truly noteworthy density. So well balanced this is absolutely delicious today, but it would be a shame to pull the cork on it too soon.  Drinking window: 2027-2038.
Château Canon-La-Gaffelière
2020 Château Canon-La-Gaffelière Saint-Émilion        89-93
Medium ruby. Open-knit, forward aromas of dark cherry, flowers, dried flowers and coffee; there's something vaguely Pinot Noir-like about this. Clean and silky in the mouth, this very nicely textured, politely-styled midweight offers savoury, if slightly simple presently, dark fruit and spice flavours. Finishes medium-long with a dusting of noble tannins and an obvious saline edge. Drinking window: 2026-2037.
Château Cap de Mourlin
2020 Château Cap de Mourlin Saint-Émilion        89-92
Good full ruby. Earthy nuances colour the aromas of cherry liqueur, sage and oak. Juicy and fine-grained, with sweet blackberry and herb flavours framed by a firm spine of tannins. Nicely persistent on the finish that features repeating earthy notes and only average complexity. Drinking window: 2026-2036
Château Clinet
2020 Château Clinet Pomerol         94-97              
Good deep, saturated ruby. Cassis, cedar, graphite, licorice, espresso and minerals on the powerful nose and in the mouth. Then compellingly sweet, not to mention amazingly pure, with captivating minerality and floral character giving focus and life to the very rich, ripe, practically opulent middle palate. This 80% Merlot and 20% Cabernet Sauvignon blend closes explosively and extremely long, with very suave tannins and just a touch of alcohol-derived heat. An atypical Clinet in that it is showing remarkably well already at this very young age, when normally it is usually quite shut down in its youth. Drinking window: 2027-2040
Château Dassault
2020 Château Dassault Saint-Émilion         91-94
Good full ruby. Cassis, black cherry, violet and herbs on the concentrated nose, along with coffee and cocoa notes. Plush and concentrated, but with excellent cut thanks to bright acidity intensifying the dark fruit, herb and floral flavours. A very smooth wine that communicates a strong impression of extract but not much nuance for now. Looks like this will be a keeper, but it needs to develop more layers to turn into something really special. Time will tell, but I'd say the future looks bright for this baby. Drinking window: 2027-2038.
Château De Sales
2020 Château De Sales Pomerol        91-94
The 2020 de Sales is one of the best on recent memory, silky smooth, brightly floral, and spectacularly juicy and pure. It lingers long on the taste buds thanks to well-integrated acidity that carries its dark and red berry and delicately spicy flavours nicely on the long aftertaste. This property is located in one of the sandier sections of Pomerol and therefore has always made wines that are light-bodied and refined, rather than muscular and mouth-coating. For this reason, its wines have seldom been understood and properly evaluated by many a pundit weaned on chocolaty Cabernet-Merlot monsters that simply cannot be produced in this part of Pomerol. Therefore, the wine needs to be judged on its being true-to-type (to its terroir, in other words) and not punished for a supposed dilution or thinness. Drink- 2027-2035
Château Franc Mayne
2020 Château Franc Mayne Saint-Émilion        89-92
Bright good ruby. Clean, breezy nose combines blackberry, gunflint, and clove, with a bright violet topnote for added lift.  At once fresh and suave, with mellow dark plum and cedar flavours complemented by flinty minerality. Neither exotic nor overly sweet, and not especially long, but very pleasant, even charming in fact. The finish offers a repeating note of violet. Drinking window: 2026-2037
Château Gazin
2020 Château Gazin Pomerol        92-94
Moderately saturated medium ruby. Scented nose of dark berry fruit cocktail, mint and violet. Very fresh and nicely delineated in Gazin's typically refined style, with harmonious acidity nicely focusing the remarkably pure flavours of blue fruits, flowers, graphite and spices. A very attractive, brisk and youthful Pomerol, with fine-grained tannins and lingering floral and mineral lift. Drinking window: 2027-2040
Château Grand Mayne
2020 Château Grand Mayne Saint-Émilion        88-91
Very deep inky-ruby. Pungent aromas of dark fruit, cloves and herbs on the showy nose. Then aggressively oaky on entry, improving with aeration such that the blue and black fruit flavours mellow somewhat on the persistent aftertaste. This will need time so that the tannins smoothen and don't cut off the fruit as they do now, though I wonder if they will ever smoothen out completely. Drinking window: 2028-2038
Château La Cabanne
2020 Château La Cabanne Pomerol         92-94
Bright, deep ruby-red. Enticing cassis, violet and pepper aromas are nicely framed by singing minerality. Then silky and soil-driven, with extremely pure and lively dark berry flavours complicated by floral and saline nuances.  The 2020 Château La Cabanne Pomerol is dense, long, fresh and clean: quite frankly, it strikes me as being one of the best young La Cabanne's in some time but it is only fair to admit that this estate has been on a real roll since at least the 2015 vintage. Well done. Drinking window: 2027-2038
Château La Couspaude
2020 Château La Couspaude Saint-Émilion        88-91
Medium-deep ruby. Clean but slightly simple aromas of dark cherry, blackcurrant and tobacco. Enters sweet and round, but turns a little weedy in the middle with not much ripe fruit to buffer the tannins. In a distinctly herbal style, finishing clean and lively but a little abruptly. Drinking window: 2027-2038
Château La Croix de Gay
2020 Château La Croix de Gay Pomerol        92-94
Bright deep ruby. Sexy, in your face aromas of blackberry, cassis, chocolate and violet, plus a hint of caramel oak. Dense, creamy and concentrated, in a sweet and very showy style redolent of chocolaty dark plum flavours. This may not be the last word in refinement, but its harmonious acidity provides balance and nicely extends the flavours on the back end that features more than just a hint of torrefaction. It will be remarkably accessible already at a very young age so I'd drink this up over the first twelve years of its life or so for maximum hedonistic pleasure. Drinking window: 2027-2035
Château La Dominique
2020 Château La Dominique Saint-Émilion        93-96
Deep ruby with purple tinges. Superripe aromas of raspberry, blackberry, smoky cocoa and coffee; began in a manner reminiscent of Port but grew fresher in the glass with aeration. Dense and suave on entry, then crammed with ripe fruit, with strong acidity providing shape and energy. A very smoky, sweet, rich Pomerol that finishes with broad, noble tannins and a palate-coating presence but that manages the neat trick of being at once fat and refined. Well done. Drinking window: 2028-2040
Château La Gaffelière
2020 Château La Gaffelière Saint-Émilion        93-96              
Deep ruby. Clean and very mineral on the nose where small black fruits and herbs showcase beautiful perfumed lift. Then similar flavours to the aromas, with a mid-weight, politely styled air about it. Finishes long and balanced, this beautiful, refined brings to mind the grace of a ballerina. Drinking window: 2027-2040
Château La Tour Figeac
2020 Château La Tour Figeac Saint-Émilion        86-89
Good full ruby. Pungent, almost Graves-like aromas of blackcurrant, plum, tobacco, and smoky minerals. Slightly dry-edged but juicy, the 2020 Château La Tour Figeac Saint-Émilion strikes me as being much like a tightly coiled spring currently, with little depth of flavour or fleshiness to speak of. The finish is broad and dusty but not very long. Perhaps I tasted either a bad sample (but I tasted two different bottles) or maybe I caught this in an awkward stage. At the very least it's a very firmly structured wine that will evolve slowly, and hopefully the fruit will hold out. Drinking window: 2030-2037
Château Larcis Ducasse
2020 Château Larcis Ducasse Saint-Émilion        92-95
Fully saturated ruby. Ripe but lively aromas of blackcurrant, spice cake, mocha and violet, with hints of traditional balsamic vinegar and herbs. Supple, dense and sweet in the mouth, with bright acidity lifting the cassis and mocha flavours on the gently tannic, nicely lingering finish. This strikes me as a bigger Larcis-Ducasse than usual, but the wine remains faithful to the estate's signature sense of style and balance. Drinking window: 2027-2038
Château Larmande
2020 Château Larmande Saint-Émilion        91-94
Good full red-ruby. Lively aromas of small dark berries, graphite, cedar and violet. Supple and sweet, but with brisk acidity framing the still youthfully imploded dark fruit and cedar flavours. Boasts impressive texture and breadth, not to mention sneaky concentration. Finishes with very good balance and lift, but not much complexity, yet (but it will develop in time). Drinking window: 2028-2040
Château Le Bon Pasteur
2020 Château Le Bon Pasteur Pomerol        92-94
Vivid ruby. Scented nose offers black- and redcurrant aromas complemented by hints of truffle, mint, and candied violet. Juicy and silky, with nuanced if simple flavours of blueberry, herbs and fresh flowers. Not hugely dense but wonderfully expressive today, with noble tannins that provide backbone. A pretty wine that finishes fragrant, easygoing and very accessible even at this young age. Drinking window: 2027-2037
Château Pavie Macquin
2020 Château Pavie Macquin Saint-Émilion        91-94
Good deep red. Almost decadent aromas of cassis, raspberry liqueur, chocolate and cocoa. Rather thick and lush on entry, then gripping in the middle palate, with just enough acidity to provide necessary lift to the cocoa, cherry cola and minty flavours. A very concentrated wine that stains and coats the palate on the long finish, but I would have liked a little more nuance and a little less power. A case of different strokes for different folks, I guess. Drinking window: 2028-2040
Château Petit-Village
2020 Château Petit-Village Pomerol         93-96
The 2020 Château Petit-Village Pomerol is a beauty. Bright full ruby in colour, it boasts perfumed aromas of blackcurrant, blueberry, camphor, violet and cedar. Silky-sweet, precise and intense, boasting superb lift to its blue fruit, mineral and spice flavours. Wonderfully refined and youthfully imploded, the finish features very fine-grained tannins and terrific length. Drinking window: 2027-2038
Château Rouget
2020 Château Rouget Saint-Émilion        88-91
Deep inky-ruby. Aromas of dark berries, cassis leaf, coffee and charred oak. Enters with fairly concentrated dark berry, toasty oak and herbal flavours but turns astringent in the middle and on the medium-long finish. Currently tough going now, perhaps cellaring will help it come around at least some, but as it is now, there's simply too much tannin and not enough fruit. Drinking window: 2029-2040
Château Soutard
2020 Château Soutard Saint-Émilion        92-94
Good red-ruby. Highly floral aromas of black cherry, cassis, plum, and just the slightest hint of chocolaty oak. Then nicely dense and suave, with nicely delineated flavours similar to the aromas and a restrained sweetness that lingers long on the long, lovely fruity and strongly floral-accented finish. What I like best about the 2020 Château Soutard Saint-Émilion is that it saturates the palate without leaving any impression of undue weight. Drinking window: 2027-2038
Château Trotte Vieille
2020 Château Trotte Vieille Saint-Émilion        93-95
Bright ruby with inky tinges. Bitter chocolate and coffee complicate cassis, tobacco and herbs on the nose; the presence of coffee and oak is not at all shy here but avoids being so dominant that the wine becomes caricatural. Then at once densely packed and penetrating in the mouth, with a surprisingly light touch and noteworthy clarity and cut to the blackcurrant and tobacco leaf flavours. Finishes briskly and long, this strikes me as one of the best Trotte Vielles of the last ten years (clearly, at a similar stage of youthful development). Well done. Drinking window: 2027-2038
Château Valandraud
2020 Château Valandraud Saint-Émilion        86-89
Ouch. That's all about there is to say about the 2020 Château Valandraud Saint-Émilion tasted at the Primeurs. Impenetrably inky in colour, with unfortunately caricatural aromas and flavours of oak, oak and more oak, and little fruit in the background. On the palate, this 90% Merlot, 7% Cabernet Franc and 3% Cabernet Sauvignon blend offers a skeletal texture leaving an impression of mouth-clenching astringency. The finish shows a green streak and very little fruit to speak of. I really like Jean-Luc Thunevin and find him to be a very talented winemaker; over the years he has made many fine wines (and not just at his own estate but at many of the estates where he consults) but this 2020 Valandraud harkens back to an age that is (very happily, I will add) long gone, in which many big fat black tannic wines were all the rage, always being scored crazy-high despite their total absence of grace and nuance, not to mention the possibility of pairing them with food. I hold out hope that my sample was not typical of the 2020 Valandraud. Clearly, as I don't drink labels but evaluate the wines based on what is in the bottle and in my glass, I give you here my impressions of the 2020 sample I was given to taste. But have no worries, many other wine writers, despite drinking exactly what I have, won't let that get in their way and award this wine its usual high 90's score.
Clos Fourtet
2020 Clos Fourtet Saint-Émilion        93-96
Bright ruby. Aromas of raspberry, blueberry and floral oils are complicated by a note of cocoa and bright violet lift. Deep and very dense, with a suave, silky texture to its flavours of blackberry, cedar and graphite. Most impressive today on the long, rising finish, which features highly polished tannins. The 2020 Clos Fourtet Saint-Émilion has as an amazing future in front of it. Drinking window: 2027-2040