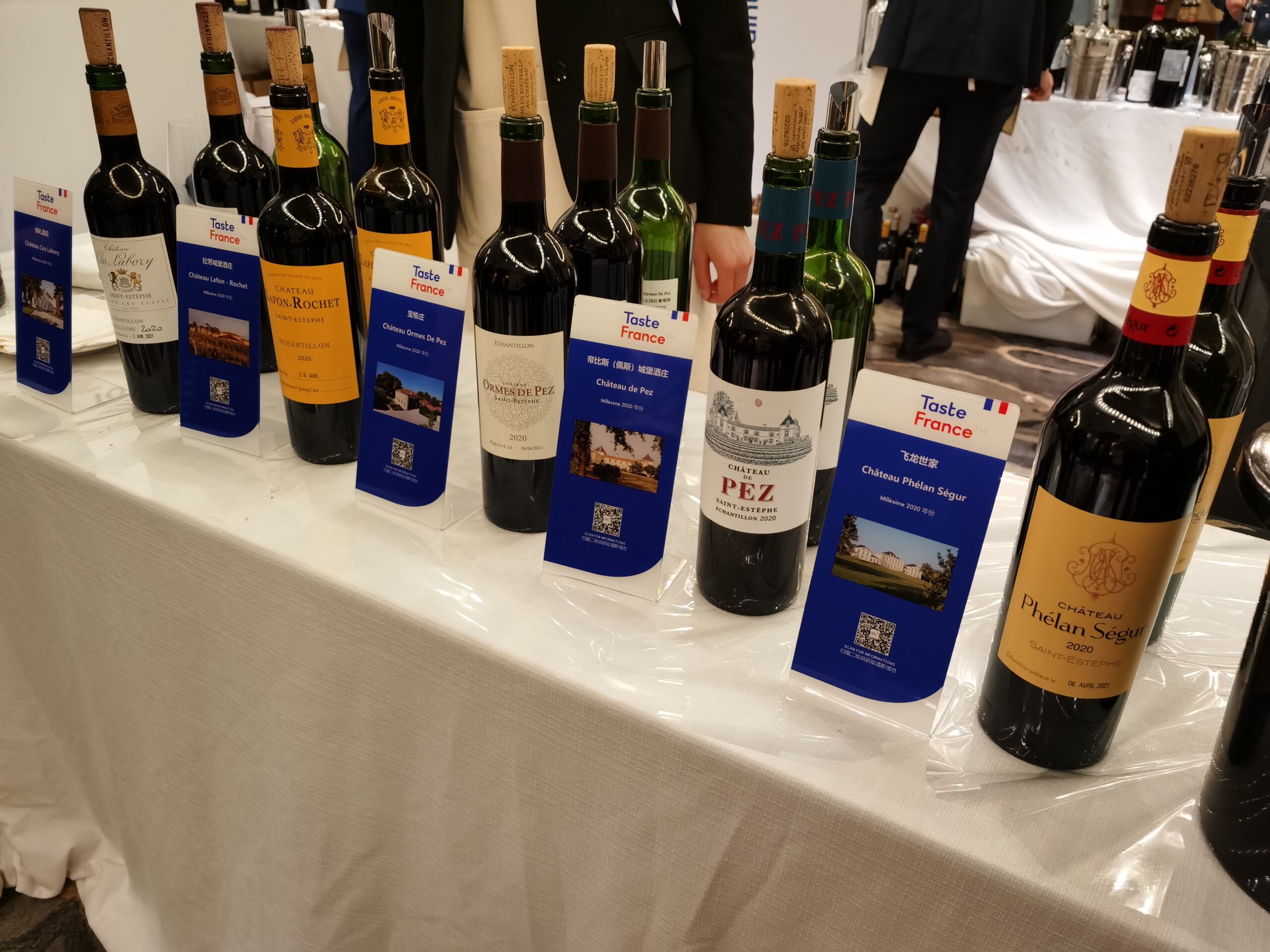 Following quickly on the heels of 2020 En Primeurs report part 1 published here on TerroirSense, this is part 2 of the ongoing series of my reviews of the 2020 Bordeaux wines tasted en primeurs. Part 1 detailed the 2020 vintage's weather during the growing season, a brief market analysis and the summary of what the year's wines are like. In part 2, I begin with the tasting notes and scores, broaching first the wines of, from north to south, Saint-Estèphe, Pauillac, Saint-Julien and Margaux. Given the difficulties posed by the ongoing Covid pandemic this is not a complete but rather a preliminary report and so you will find that some estates are missing from my report. I will fill these out as samples continue to arrive here in Shanghai where I live; but keep in mind I will also publish a complete, updated article once I visit all the Châteaux I normally get to every year, just like I did last year (please refer to my Bordeaux 2019 Primeurs report here on TerroirSense). That very long report will be published once I get the visits done, most likely later this summer or sometime in the fall (Covid allowing).
A brief look at the appellations and how they fared
Although I tackled this subject on part 1, it bears repeating that in 2020 some Bordeaux appellations were better equipped to deal with the vintage's characteristics than others simply as a matter of their respective terroirs. It follows that the wines of certain appellations are almost always invariably better than those of other appellations that had a more difficult time facing the year's challenges, though there were exceptions and very fine wines made in each of Bordeaux's appellations.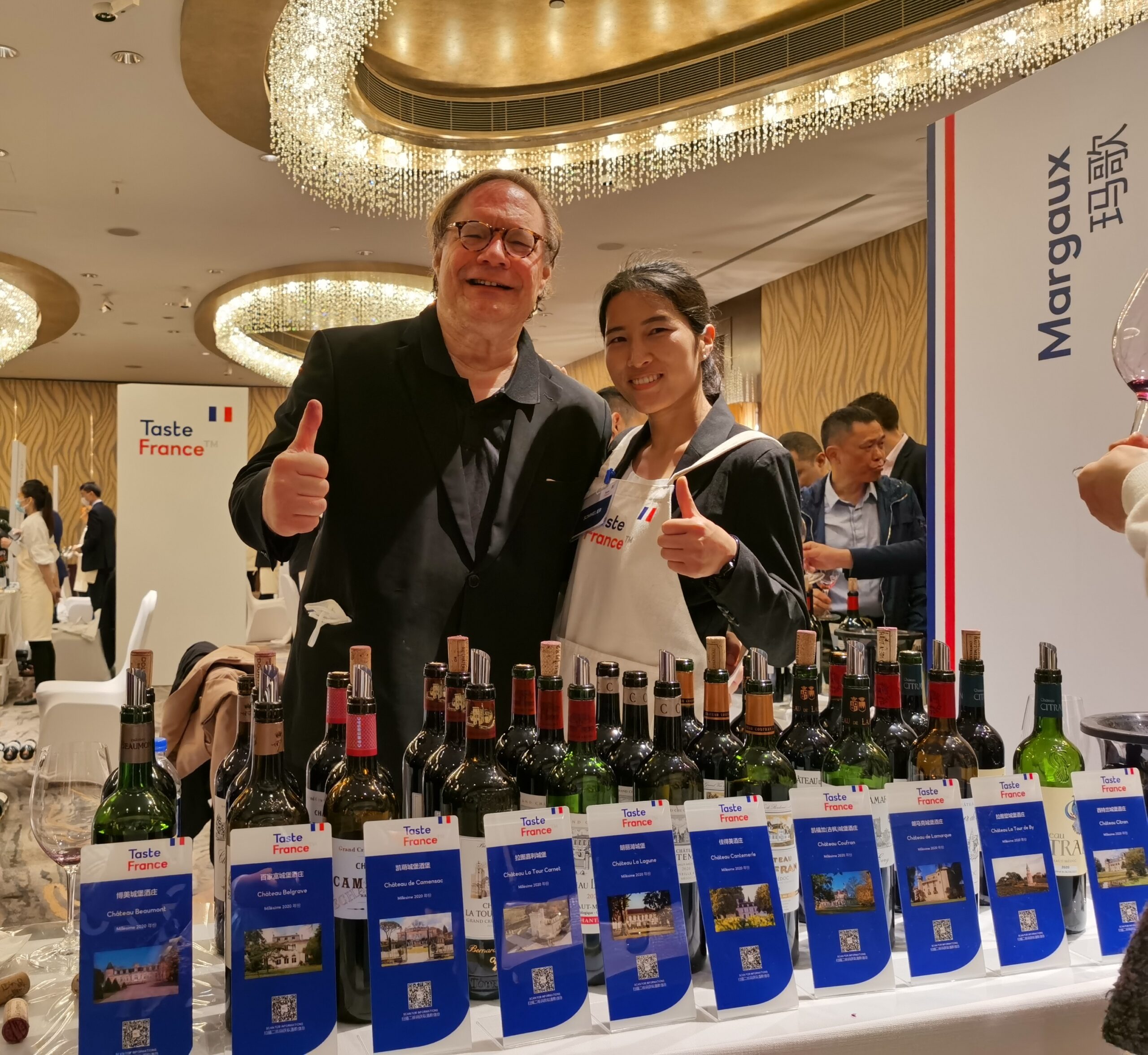 For once, the best performing appellations, at least on the left bank were not the most famous. In other words look for the best 2020 wines in Saint-Estèphe and Saint-Julien, not Margaux or Pauillac. Clearly both these two appellations make very fine wines in 2020, but your chances of latching into something worthwhile are generally higher in 2020 in the two "saintly" appellations. As mentioned in part 1 of this series of articles, Saint Estèphe's wines rank amongst the best of 2020 Bordeaux. The appellation's higher proportion of cool clay soils, blessed with good water-retention capacity as they are, played a big part in allowing grapevines to better deal with the summer drought and fall heat. This led to a bevy of very fine wines that are deeply colored, perfumed, and concentrated. Similarly, the 2020 wines of Saint-Julien are also excellent, and probably the most consistently successful of all the left bank appellations. Honestly, it's hard to find a bad wine from this appellation in 2020. Saint-Julien probably benefited from just the right amount of rainfall (when it did fall), so that risks of water stress (as was the case in the southern reaches of Bordeaux) and of dilution (as might have been the case in some parts of Saint-Estèphe) were thwarted. By contrast, Pauillac and Margaux were generally less successful in 2020 but that statement need to be taken with a good pinch of sodium chloride (salt) because, as vast as they are, there were sections within their borders that weathered (literally, you might say) the season's temperature and rainfall conditions much better than others. Clearly those areas characterized by heavy sand and gravel components, and even more so if planted to younger vines, were at a disadvantage in 2020.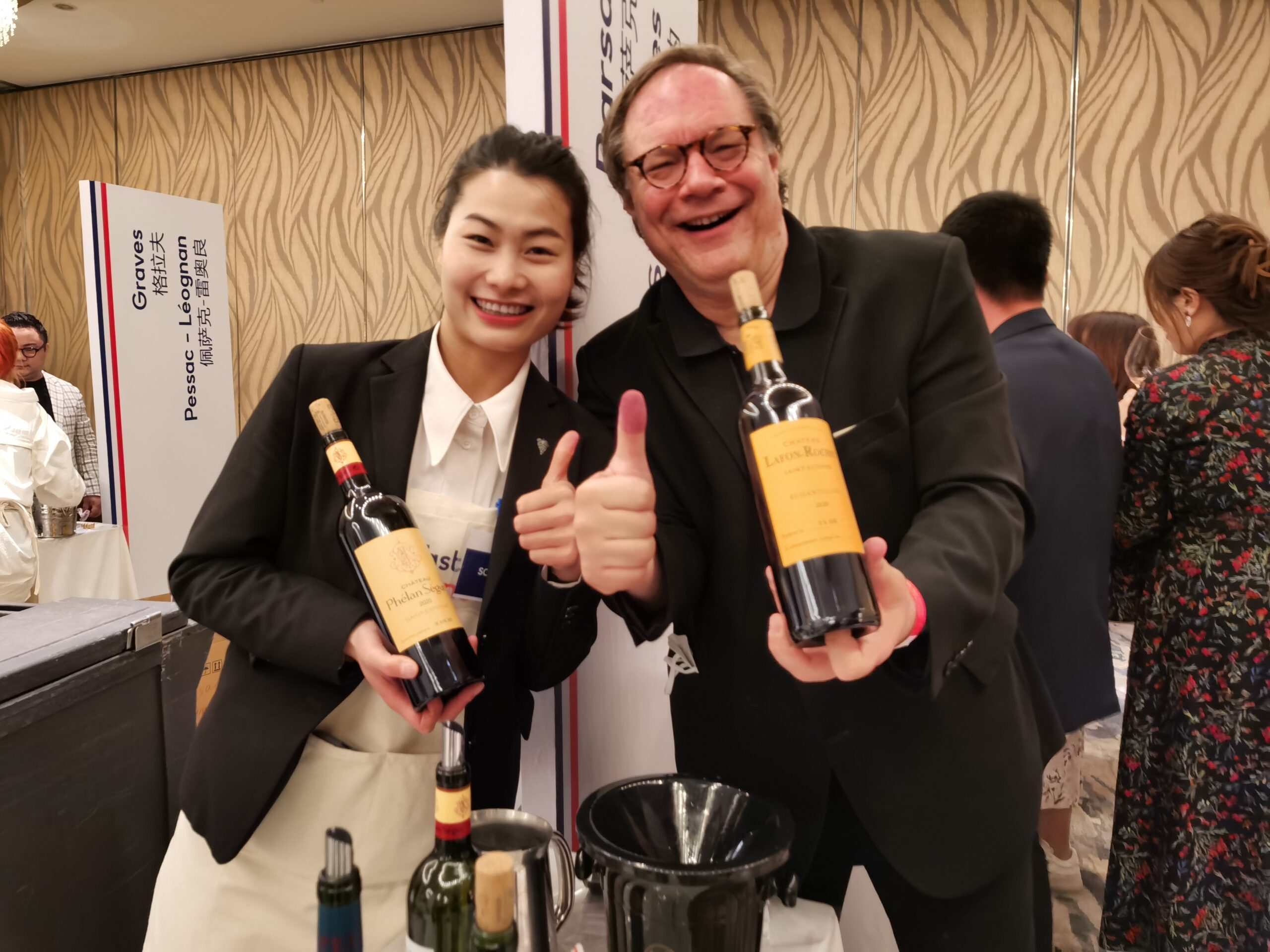 All that recognized, I stress that 2020 is a very good to excellent vintage and that many fine wines were made. Depending on individual Château final pricing policies, you will find there will be some truly outstanding wines to enjoy for many years to come.
Tasting Notes and Scores
Angludet
2020 Château Angludet Margaux          90-93
Good medium dark ruby. Blackberry, violet and camphor on the open-knit nose. Then less fruity and more floral in the mouth, with just a bit of toughness in the middle palate, finishing with serious, youthfully chewy tannins and nicely persistent flavours of dark berries, herbs and cedar. A pretty wine, but I wonder if this might blossom with a little bottle age? Time will tell. Drinking window: 2028-2038.
Batailley
2020 Château Batailley Pauillac          93-96
Fully saturated bright ruby. Initially reticent on the nose, then opens quickly with aeration to offer aromas of blackberry, dark cherry, violet, minerals and spices. Then rich, dense and creamy, featuring noteworthy pliancy in the mouth not to mention utmost clarity of flavour of its spicy red berry and minty flavours. Firm but noble tannins rise on the very long, tactile finish. Another beautiful Batailley following closely on the heels of the magnificent 2019, this is in fact one of the best ever (if not the best) back to back performance from this Chateaux I have memory of (at a similar stage of the wine's development). As I mentioned in my Primeurs report last year (see TerroirSense Bordeaux 19 Primeurs), Batailley has started making a third wine and is paying even more attention to its selection process and all that extra work and care is starting to show in the wine. Make no mistake about it, the 2020 Batailley is outstanding. Drinking window: 2027-2045
Beychevelle
2020 Château Beychevelle Saint-Julien          91-93
Good dark, vivid ruby. Floral black cherry, flint, violet, mocha and vanilla on the nose. Full-bodied and fresh, with dominating flavours of coffee and minerals in the mouth currently keeping the blue and black fruit under wraps. No doubt blessed with a powerful underlying spine, the 2020 Château Beychevelle seems a bit less consistently ripe and fruity than the '19, but finishes very long and subtle, with slightly drying tannins spreading out in mouth-coating fashion. Very elegant, but currently a little fruit-challenged, I wouldn't touch a bottle for another ten years then enjoy for two decades after that, in hope that this fills out somewhat. In 2020, Château Beychevelle is a blend of 51% Cabernet Sauvignon, 45% Merlot and 4% Petit Verdot, and only 55% of the harvest went into the Grand Vin. Drinking window: 2032-2050.
Branaire-Ducru
2020 Château Branaire-Ducru Saint-Julien          93-96
Very bright full ruby. Very broad and ripe on the nose, with sappy aromas of cassis, blackberry, mocha, licorice and oak-derived spices. Dense but well-delineated if currently fairly imploded on the palate, with deep, brooding flavours of cassis, coffee, minerals and candied violet. I like how juicy and lively this is, with strong inner-mouth floral and mineral elements contributing to an impression of clarity. Currently more expressive on the nose than in the mouth, the finish features substantial but even tannins that hit the palate late, a sign of considerable long term potential, but this beauty needs time. Forget about the 2020 Château Branaire-Ducru in the cellar for another ten years at east, then live it up in its company for twenty after that. Drinking window: 2032-2050
Cantenac Brown
2020 Château Cantenac Brown Margaux          93-96
Good deep ruby-purple. Black and blue fruits dominate on the nose, with hints of violet, graphite, cedar, minerals and even a little bit of truffle lurking in the background. Big and deep, with wonderfully rich, sweet and pliant flavours of blueberry, cassis, iron and cedar but with a firm underlying structure. Boasts very good acid-fruit-tannin balance on the long, perfumed finish that features a broad dusting of tannins. A massive Cantenac-Brown with all the trappings to turn into something special, but this needs time. Drinking window: 2032-2050       
Clerc Milon
2020 Château Clerc Milon Pauillac          93-96
A lovely Clerc Milon in which the Merlot presence is very evident (the 2020 blend is 53% Cabernet Sauvignon, 37% Merlot, 8% Cabernet Franc, and 2% Petit Verdot; b comparison, the Merlot in 2019 was about 22% of the blend), this is an elegant, fresh Clerc Milon that is heavily infused with aromas and flavours of violet and cocoa. Downright refined in its seamless mouthfeel, the finish is long mineral and lively. This strikes me as one of the best Clerc Milon wines in years: well done. Drinking window: 2026-2042
Cos Labory
2020 Château Cos Labory Saint-Estèphe          90-92
Ruby-red. Floral, highly perfumed nose of cassis, violet and mint has an almost pungent quality and a strong mineral undertone. Intensely flavored and penetrating, with currently still spiky acidity, this is an elegant Cos Labory rather than a particularly fleshy one. Still, this offers very good focus and energy on the sharp, long finish. I've always been a fan of this estate and it's early drinking charming wine with sneaky concentration and the 2020 looks like to be a winner much as the 2019 was too. Drinking window: 2025-2035.
Croizet-Bages
2020 Château Croizet-Bages Pauillac          90-92
Deep ruby. Textbook Pauillac character here with aromas and flavours of blackcurrant, menthol, cedar and tobacco leaf. Round and ripe, with lowish acidity and a layered texture, this is a stylish, supple Croizet-Bages that finishes with youthfully chewy tannins and very good length. Ideal for drinking over the near term, this strikes me as a very successful Croizet-Bages. Drinking window: 2025-2015
d'Armailhac
2020 Château d'Armailhac Pauillac          92-94
Good full ruby. High-pitched aromas of redcurrant, raspberry, sweet spices, and tobacco leaf are lifted by a perfumed violet top note. Sweet and silky but juicy and vinous, with penetrating but harmonious acidity that nicely frames the pure, fresh floral flavours of cocoa and dark berries. This boasts an immensely likeable easygoing quality, seamless tannins and noteworthy purity on the long finish. The presence of the Cabernet Franc is very evident in this wine (as it was in 2019) making d'Armailhac one of the most compellingly aromatic refined, and silkiest left bank Bordeaux wines of all though those weaned on big fat Cabernet wines of little grace and subtlety will no doubt be less impressed than I. A very fine d'Armailhac that blends 59% Cabernet Sauvignon, 30% Merlot, 8% Cabernet Franc and 3% Petit Verdot. Drinking window: 2026-2040.
Dauzac
2020 Château Dauzac Margaux          92-94
Full ruby-purple. Perfumed, very floral aromas of blackcurrant and violet are more deeply pitched than those of many other Margaux wines in 2020. Then fresh and juicy, but also dense and backward, with plenty of structure supporting the violet, blueberry and earthy flavours. Finishes with a camphor quality and powerful but noble tannins that coat the palate. The 2020 struck me as an excellent Dauzac that will need time in a good cellar to show all its got to offer, which is plenty. Drinking window: 2030-2045
de Pez
2020 Château de Pez Saint-Estèphe          90-93
Good fully saturated ruby. Very deep, thick nose combines cassis, black cherry, violet and licorice, along with a whiff of mint. Sweet, dense and very ripe on entry, then sharper and more linear in the middle with very good juiciness to the spicy dark chocolate and dark fruit flavours. This big wine is extremely rich but just a bit short and simple on the finish today. Cellaring will help it fill out, but this is a promising de Pez. Drinking window: 2027-2038
Desmirail
2020 Château Desmirail Margaux          91-93
Good full medium ruby. Pure, vibrant nose features violet, blackberry and minerals. Supple on entry, then minerally and perfumed in the middle, with harmonious acidity and firm tannins extending the flavours similar to the aromas on the long back end. This saturates the palate and teeth and struck me as continuing the welcome trend of recent Desmirail vintages, that of more structured, fuller, more concentrated wines but without losing the trademark finesse and delicacy of the Margaux appellation. Drinking window: 2028-2038.
du Tertre
2020 Château Du Tertre Margaux          92-94
Bright ruby-red. Pungent, almost aggressive nose of wild berries, thyme, cocoa and fresh flowers. Then wonderfully dense and sweet, but with a captivating light touch to the black and red fruit flavours complicated by floral and mineral nuances. Harmonious acidity provides outstanding inner-mouth lift and nicely extends the flavours on the sweetly fine-grained and ripe finish. Once you get past the wild nose, this is an absolute knockout du Tertre, an estate that is mostly underrated and that boasts some of the best Cabernet Franc of the whole left bank (Haut Brion, Les Carmes Haut-Brion, d'Arhmailhac and very few other left bank estates can say the same). Drinking window: 2028-2040.
Giscours
2020 Château Giscours Margaux          91-93
Good full rub-purple. Fairly closed on the nose, the 2020 Giscours offers nuances of truffle, dark spices and damp earth complicating the violet and dark berry aromas. Then offers impressive depth to its blue and black fruit flavours, but this is currently heavily dominated by its oak component and I don't find as much inner-mouth perfume and clarity as in the 2019 Giscours. Seriously oaky on the long finish, this will need time but I wonder if the 2020 vintage's signature won't turn out to be the determining factor here. Drinking window: 2032-2050
Gloria
2020 Château Gloria Saint-Julien          91-94
Bright medium ruby. Expressively perfumed aromas and flavours of raspberry, pipe tobacco, mocha, burnt almonds and violet. Supple, layered and lush in the typical open-knit Château Gloria style, but well-delineated. Finishes long, pliant and sweet, with lovely purity of flavour if not mind-bending complexity. Drinking window: 2025-2040
Grand-Puy Ducasse
2020 Château Grand-Puy Ducasse Pauillac          91-93
Very deep ruby color. Initially reticent nose unfolds slowly to offer aromas of fresh blackberry, roast coffee, cedar and crème de cassis. Then quite smooth and layered in the mouth, offering a fat, thick wave of fruit plus hints of sage, thyme and flint. An attractive wine, richer than most samples of Grand-Puy Ducasse I've tasted at a similar stage of development over the last decade or so. Drinking window: 2026-2040
Kirwan
2019 Château Kirwan Margaux          88-91
Good medium ruby with purple tinges. The nose shows warmer aromas of coffee, tobacco, mocha and dried flowers, with plums in the background. Then juicy and big in the mouth, with a large-scaled quality to its dark fruit, mocha and oaky spice flavours. Finishes long with a slightly astringent tannic dryness and just a hint of underlying greenness. This will pair well with a number of different foodstuffs and will no doubt fleshed out in time, but the signature of the 2020 growing season shows here.  Drinking window: 2028-2038
Lafon-Rochet
2020 Lafon Rochet Saint-Estèphe          93-96
Dark ruby-red. Plum, blackcurrant, minerals, smoke, cedar and fragrant violet top note on the enticing nose. At once supple and fresh, with excellent precision of crystallized dark berry, tobacco and cocoa flavors thanks to vibrant but harmonious acidity and firm minerality. A charming yet very sophisticated Lafon-Rochet that finishes long and gripping. The wine is clearly being made in a different style compared to the chunkier, fleshier one of ten-fifteen years ago; the wines have always been good from here (and even better, fairly priced) but I have to say Lafon-Rochet has gained in refinement over the years and is now one of Bordeaux's truly best buys among Bordeaux's top wines in just about every vintage. Drinking window: 2025-2045.
Lagrange
2020 Château Lagrange Ducru Saint-Julien          93-96
To be clear, the 2020 is an absolutely beautiful Château Lagrange. Vivid ruby-red in color, this boasts a highly expressive nose combining cassis, iron shavings, blackberry, minerals, and violet. Then very sweet and silky, with real density and lovely inner-mouth complexity to the currently compact, slowly unfolding dark berry, cigar box and mineral flavours. Finishes with silky, even tannins that hit the palate very late, always a good sign in terms of future development. The very long, suave finish offers repeating nuances of violet and iron. Drinking window: 2030-2050           
Langoa-Barton
2020 Château Langoa-Barton Saint-Julien          91-94
Full medium ruby. Pungent, almost aromatic nose of black fruits, violet, peony, iris, minerals, cedar and graphite. Dense and fresh, boasting concentrated flavours of herbs and spices, with the dark fruit remaining currently in the background. Finishes with strapping, youthfully chewy tannins and excellent persistence. I don't know if it's just me, but I find that Langoa-Barton's wines have become increasingly structured over the last few years (not necessarily a bad thing) but at the expense of some creamy fruit (which if it gets to the point that the wine is fruit-challenged, would be a bad thing). I'd cellar this for at least a dozen years more and see how it has developed by then; if the fruit holds out or deepens, then this will be a delicious wine, but for now, there's no easy sweetness here. Drinking window: 2032-2050
Lascombes
2020 Château Lascombes Margaux          92-95
Full ruby. Blackcurrant, graphite, minerals and bitter chocolate on the broad but fresh nose. Then quite youthfully imploded, with reticent but sweet dark berry and floral flavors nicely extended on the finish by well-integrated acidity. A very big Margaux (as is typically in the style of Lascombes) and currently closed-knit, this is nonetheless a very promising wine that will benefit from a good ten years in a suitable cellar. After that, enjoy the fireworks for another twenty years after that. Well done here. Drinking window: 2030-2050.
Léoville Barton
2020 Château Léoville Barton Saint-Julien          95-98
There can be no doubt that 2020 is an outstanding vintage for Château Léoville Barton. Inky-ruby. Brooding, massive wine that combines aromas and flavours of roasted plum, framboise, blackberry, minerals, espresso, and oak-derived spices. Big, full-bodied and extremely powerful, this displays great intensity and sappiness of fruit while managing to convey an air of refinement. Really chewy with a ton of extract, but with plenty of ripe underlying fruit that outdistances the firm, massive but noble tannins. Closes very long with a savory quality and boatloads of energy and focus. Drinking window: 2032-2055.
Léoville Poyferré
2020 Château Léoville Poyferré Saint-Julien          96-99
Flamboyant and seamless, the 2020 Château Léoville Poyferré is an absolute home run of a wine. Very deep purple-ruby. Sweetly spicy aromas of fresh blackberry, crème de cassis, tobacco, incense, and roast coffee. Very sweet, juicy and lush in the mouth, with an utterly seamless mouthfeel, boasting deep, complex flavours of cocoa, tobacco, blackberry liqueur and candied violets. Finishes with terrific persistence and verve, and noteworthy elegance despite its outrageous size and opulent nature. A terrific 2020 Bordeaux.
Lynch-Bages
2020 Château Lynch-Bages Pauillac          95-98
Fully saturated deep ruby. Brooding aromas and flavours open only slowly to showcase black and red fruits, high quality pipe tobacco, cedar, ink, and flint. Then pliant, sweet and lush, with explosive richness and depth but also remarkable clarity and lift thanks to vibrant harmonious acidity. Finishes extremely long and nobly tannic. This is one of the best young Lynch-Bages I have memory of (and the first to have been made in the brand new beautiful cellars), this 60% Cabernet Sauvignon, 31% Merlot, 5% Petit Verdot and 4% Cabernet Franc blend has all the makings of a spectacular wine and one of Bordeaux's 2020 wines of the vintage. Drinking window: 2030-2050.
Lynch-Moussas
2020 Château Lynch-Moussas Pauillac           93-95
Moderately saturated ruby. Subtly perfumed aromas of blackcurrant, blueberry and violet are nicely lifted by minerals. Fresh and lively in the mouth, with superb density and sweetness of dark berry, cedar and flinty flavours. Utterly silky but with very Pauillac-like firm tannic spine providing the pure fruit with both backbone and a piercing quality. Lingers long on the aftertaste with dark berry, plum and inky nuances. Another spectacular Lynch-Moussas following the just as delicious 2019, this estate has been on a roll of late. Chapeau, M. Castéja! Drinking window: 2026-2040
Malescot Saint-Exupery
2020 Château Malescot Saint-Exupery Margaux          94-97
Luminous deep ruby with purple tinges. Deep, super ripe aromas of black cherry, blueberry, violet, minerals, camphor and licorice are magically pure and downright captivating. Silky on entry, then decadent and sweet but firm and serious in the middle, with inviting inner-mouth focus and lift to the dark berry, violet, cocoa and cedar flavours. Finishes long and juicy, with a pliant quality and rising, noble tannins. A terrific 2020 Bordeaux, when Malescot Saint-Exupery gets it right the wine really is one of the most exotic, decadent and unforgettable left bank Bordeauxs of all. Drinking window: 2029-2048.
Marquis de Terme
2020 Château Marquis de Terme Margaux          89-92
Good medium ruby with purple highlights. Intensely floral nose of dark cherry, minerals and violet on the nose. Then vibrant and delineated, with slightly straightforward and very ripe black and blue fruit flavours bordering on the syrupy, with a mineral edge for added boost. Closes with a firm tannic spine but an attractive, easygoing light touch. Not the last word in complexity, but this is nicely done an d offers early accessibility and plenty of charm. Drinking window: 2026-2038
Monbrison
2020 Château Monbrison Margaux           89-92
Good deep opaque ruby. The brooding nose hints at blueberry, camphor, cocoa, herbs and sweet spices. Then big and strict on the palate, with the camphor and sweet spice elements complicated by earth tones and currently holding the upper hand over primary blue and black fruit flavours that remain in the background. Quite masculine in texture but smooth, the finish is youthfully tannic, firm and long. A very big wine that is not likely to develop into one of the most complex Monbrisons in memory, but with plenty of time in a good cellar I think there's enough fruit here to outlive the tannins. Drinking window: 2030-2050
Ormes de Pez
2020 Château Ormes de Pez Saint-Estèphe          92-94
Medium ruby-red. Pungent red cherry and blackberry aromas are complicated by a suggestion of iron and minerals. Juicy and sharply delineated, with firm, ripe acids giving this wine a compellingly penetrating and fresh quality. Finishes with silky tannins and excellent length and repeating mineral nuances. Neither opulent nor especially complex currently, but intensely flavored and very stylish, this is a real lovely Ormes de Pez. Well done. Drinking window: 2025-2040
Phélan Ségur
2020 Château Phélan Ségur Saint-Estèphe          93-96
Saturated ruby. Perfumed aromas of blackberry, black cherry, black pepper, cigar wrapper and violet. Wonderfully balanced, dense and suave; already showing inviting inner-mouth floral flavours of black fruits and spices. Finishes lively and fresh, with excellent length. This is an extremely elegant wine in the context of this vintage. The 2020 Château Phélan Ségur is a lovely, refined wine, made all that more interesting because it is the first time ever that Petit Verdot has been part of the blend. The 2020 Phélan Ségur is a blend of 54% Cabernet Sauvignon, 42% Merlot, 2% Cabernet Franc and 2% Petit Verdot. Drinking window: 2027-2042
Pichon Longueville Comtesse de Lalande
2020 Château Pichon Longueville Comtesse de Lalande Pauillac          97-100
To be clear right off the bat, the 2020 Château Pichon Longueville Comtesse de Lalande is one of 2020's wines of the vintage. Deep luminous ruby in color, the inviting nose offers profoundly complex aromas of blackcurrant, licorice, violet, Cuban cigars, cedar and mint. In the mouth, the 2020 Château Pichon Longueville Comtesse de Lalande is highly concentrated yet seamless, boasting at once terrific verve and a compellingly sweetness to its cocoa, crème de cassis and mineral flavours. Finishes with fine-grained tannins and extreme length, this mesmerizingly pure wine offers a truly rare combination of power and elegance in 2020. A product of low yields (30 hL/ha), this blend of 77% Cabernet Sauvignon, 17% Merlot and 6% Cabernet Franc packs a ton of flavour and only 13.6%. Very, very impressive. Drinking window: 2028-2050.
Prieuré-Lichine
2020 Château Prieuré-Lichine Margaux          91-94
Moderately saturated medium ruby. Scented nose of strawberry, blueberry and cassis is lifted by dried flower and mineral notes. Very fresh and nicely delineated, with juicy acidity framing the flavors of blue and black fruits, flowers, and licorice. Closes youthfully chewy and with lingering minerality. Not especially deep but very attractive and brisk, the 2020 Château Prieuré-Lichine is another excellent wine from tis estate that has been on a roll lately.  Drinking window: 2028-2045.
Rauzan Gassies
2020 Château Rauzan-Gassies Margaux          89-92
Medium dark ruby. Blackberry, fresh herbs and cedar on the nose, plus a hint of iron ore. Sweet and easygoing, with creamy blue fruit flavours complemented by subtle oak and herbal nuances.  Closes medium-long, juicy and clean. Currently not especially complex or concentrated but satisfying and well-balanced, it nonetheless hints at enough underlying fruit and structure to warrant betting on its putting on some flesh after time spent in a good cellar.  Drinking window: 2027-2040.
Saint-Pierre
2020 Château Saint-Pierre Saint-Julien          93-96
Deep ruby. Very pretty, scented nose combines boysenberry, raspberry, minerals, milk chocolate and violet. Wonderfully creamy and layered in the mouth in the typical Saint-Pierre style, with truly compelling sweetness and charm. Super ripe and creamy but not over the top, with enticing flavours of violet, roasted coffee beans and spice complementing nicely the red and blue fruit. Finishes with rising noble tannins and outstanding persistence. A knockout, seductive 2020. Drinking window: 2028-2045.
Siran
2020 Château Siran Margaux          89-92
Good dark ruby. Blackcurrant, exotic flowers, mocha and a hint of rare meat on the nose. Supple and a little simple in the mouth, with flavours of blackcurrant and menthol offering a nice sugar/acid balance but also a slightly grilled character. This moderately dense Margaux will offer pleasant drinking over the near term. Drinking window: 2027-2038.
Talbot
2020 Château Talbot Saint-Julien          93-96
Deep opaque ruby. Aromas of blackberry, raspberry, cherry, graphite and espresso, plus an exotic suggestion of sandalwood and soy sauce. Thick and impressively concentrated, but with harmonious acidity providing lovely clarity and cut to the dark berry and sweet oak-derived flavours. Full, deep, and lush with thoroughly noble tannins that carry the flavours on the long back end. A massive wine by Saint-Julien standards but not outside of the realm of what the Talbot terroir can deliver, and therefore not atypical for the property, but with a greater degree of finesse than was common in the past. I think it's only fair to recognize the good work being done here by Jean-Michel Laporte. I really quite liked the 2020 Talbot. Drinking window: 2030-2050.