September, 2021
Episode Two:
… Several pairs of cowboy boots later, we packed up the considerably more crowded SUV, said goodbye to Missoula and headed north to Whitefish and Flathead Lake.  Flathead Lake is in the northwest corner of Montana, sitting in a valley between two mountain ranges.  It offers a stunning panorama and the setting of many childhood memories.  It's also famous for many varieties of cherries and despite a real estate boom, many of the orchards remain.  There's a certain rusticity to the area depicted in log cabin lodges and homes, campgrounds and general stores.  You can choose to drive up to Whitefish and Kalispell on the east or west side of the lake.  The western side will get you to your destination faster however, the eastern side has more beautiful scenery, orchards and gorgeous views of the lakes.  We chose the east side but before we veered east, I had a special destination in mind.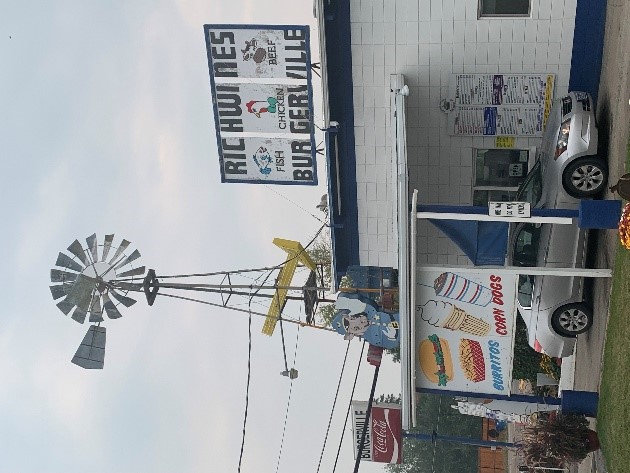 Richwine's Burgerville (50567 US Highway 93, Polson, MT) is an old-school drive-in restaurant in Polson, MT at the southern tip of Flathead Lake at the literal fork in the road. They've been a family tradition and destination for burger lovers and huckleberry milkshakes for over 50 years.   The huckleberry milkshake was cold, creamy, sweet, rich and chock full of fresh huckleberries.  There were so many huckleberries in the shake that you had to stop and push the stuck berries out of the straw so you could keep sucking up milkshake deliciousness.  The stuck berries also help slow down your desire to inhale the entire milkshake in one sitting and getting a brain freeze headache.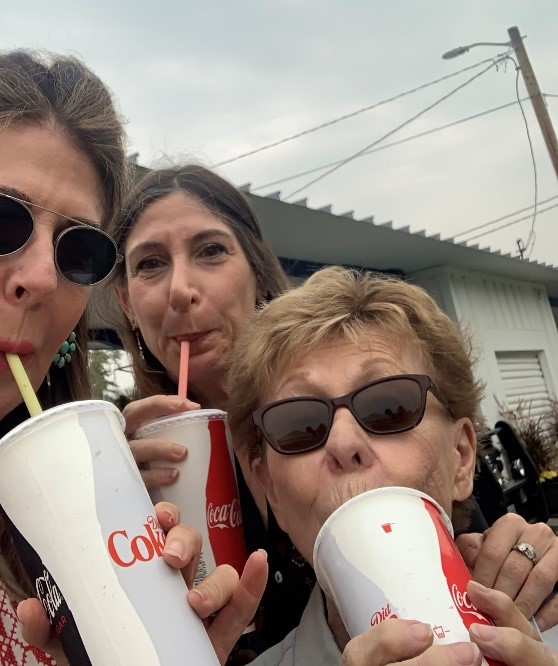 Fortified with Vitamin Huckleberry, we headed around the lake to Big Fork, MT where my grandparents had an Airstream Trailer.  I wish I had that Airstream today.  It was so primo vintage.  Unfortunately, the campground on the lake shore has been developed into condominiums but the cute town of Big Fork remains.  There are a few restaurants, a great silver and turquoise shop, some galleries, a few boutiques and Eva Gates Homemade Preserves (456 Electric Avenue, Big Fork, MT) established in 1949.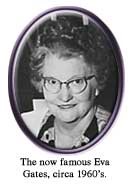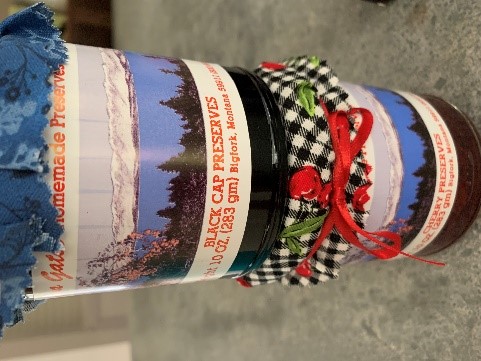 Sometimes I'm really a dummy.  We walked in the shop to buy some homemade huckleberry and cherry preserves.  The smell in the shop was amazing.  Warm berry syrup aroma permeated everything.  I looked at my sister and said, "Do you think they make their own preserves here?"  She looked at me like I had 17 heads and answered, "Um look over there."  There was a very tall man with a big wooden paddle stirring a steaming caldron of huckleberries, sugar and pectin.  Duh.
We stocked up on preserves and headed north around the lake to the lovely town of Whitefish and our condominium for the next few nights.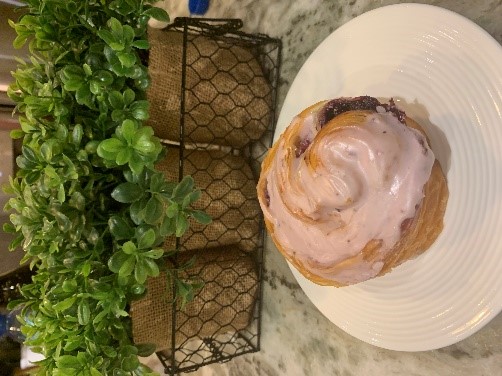 Whitefish has become a destination in Montana for snow skiing, hiking, water skiing and resort life.  Some people refer to it as a baby Aspen.  It's very picturesque nestled into the Rocky Mountains.  Often visitors us Whitefish as a base camp for touring Glacier National Park.  My uncle lives here, and we spent a few nights visiting.  On our way out of Whitefish we stopped at Fleur Bake Shop (103 Central Avenue, Whitefish, MT) to grab some huckleberry pastries for the drive up to West Glacier and our horseback ride.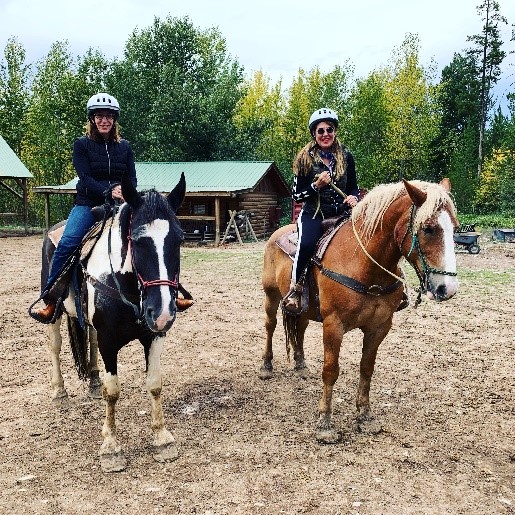 Both the huckleberry cheese danish and the huckleberry cinnamon roll were amazing.  They combined the right balance of savory, sweet and tart and gave us the strength to handle these beauties.  I told you huckleberries were versatile!!
After our trail ride, we continued up the highway to our dome "glampers" for the night.  Before glamping-out, we decided to stop at The Huckleberry Patch (8868 Highway 2E, Hungry Horse, MT) and Huckleberry Jam Pie Factory (8730 Highway 2E, Hungry Horse, MT) for a Huckleberry Milkshake Showdown.  That's right.  Mano a Mano.  Huckleberry Shake v Huckleberry Shake.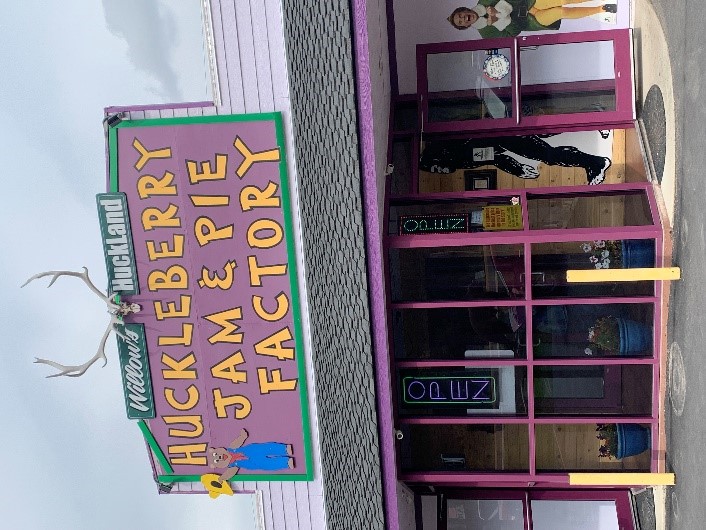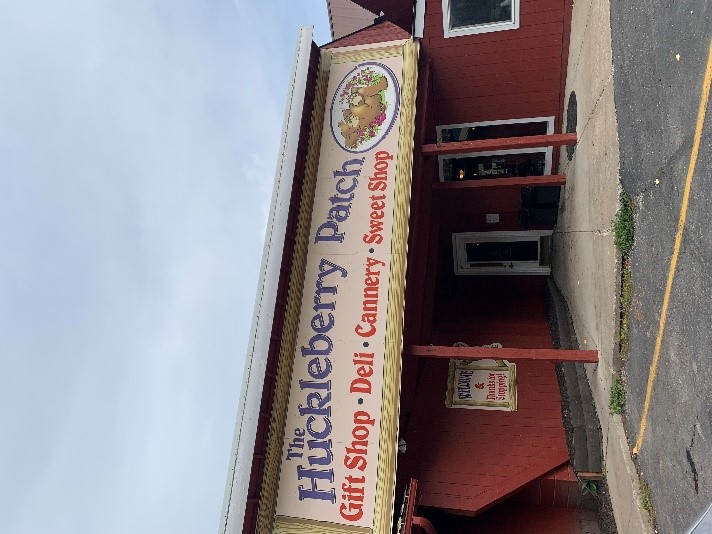 And the WINNER…. Huckleberry Patch.  Unanimous.  It just had more berry flavor.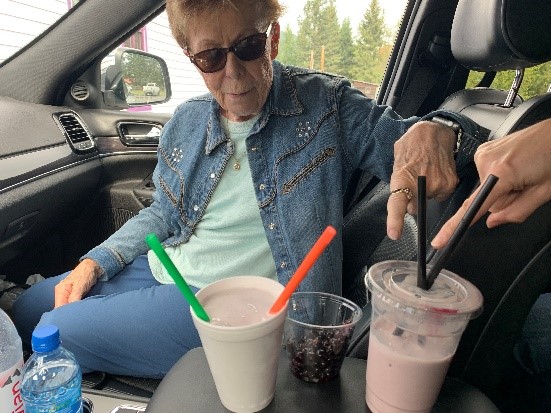 Finally, we arrived at Clear Sky Domes, Glacier National Park.  These domes were a once in a lifetime experience.  Two stories of luxury in the middle of the woods complete with a gas fireplace and a clear sky roof for uninterrupted star gazing.  We even busted out the matching cowgirl pj's I bought us for the trip.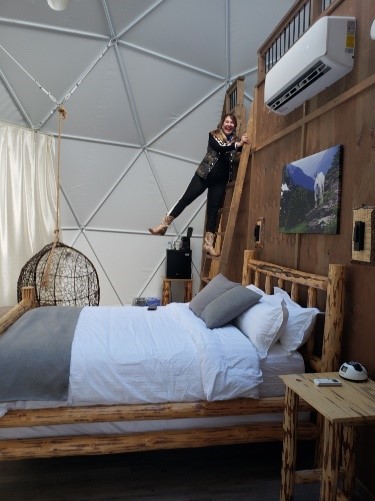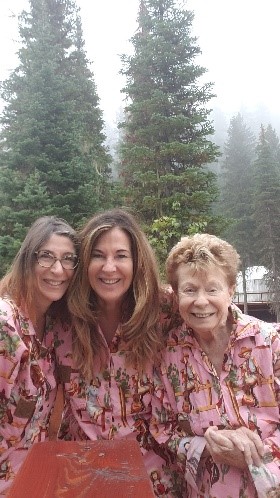 Well, let me just say that the night got WILD and I am not referring to the wild animals in the forest.  I am referring to my Mom and my Sis and their huckleberry cocktails.  It all started out calmly when we walked over to the tavern for a little bite to eat.  The cook hadn't shown up for work that night so food was scarce, but the drinks were flowing.  There were guests in the bar, but it was kind of subdued.  I grabbed a deck of cards.  Mom swore she never learned how to play any card games in her life so we taught her how to play Gin.  The next thing you know, the whole tavern is playing card games, Mom wipes us out, wins it all and they are wasted.  Those drinks were not only delicious.  They were strong and dangerous.  The sweet-tart berry flavor really hid the alcohol!  Here's the picture of them with the first round: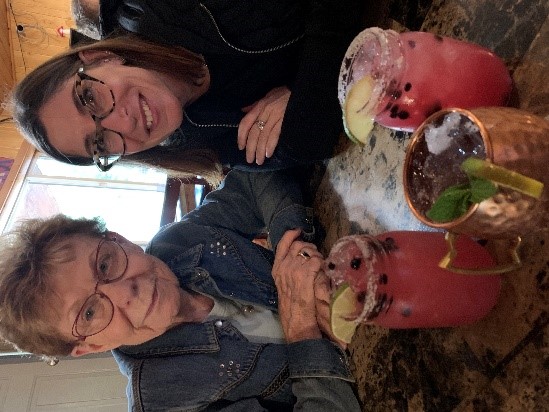 And here they are leaning on each other as we walked back to our dome: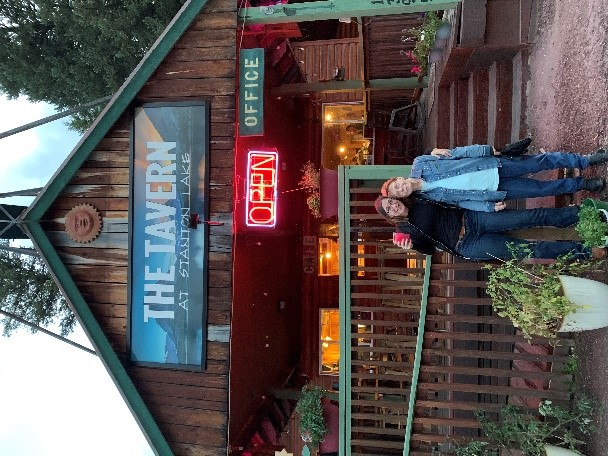 I wish I could post video in this diary because there's one of my mother swinging in circles in the hanging chair in the dome screaming "WHEEEEEE" that is hilarious….. I laugh every single time I watch it.
The next morning, they surprisingly answered the bell and we spent a glorious day in breathtaking Glacier National Park.
It was destiny that at the west entrance to the park a classic truck decorated in huckleberry glory welcomed us.
We had a true adventure reminiscing and creating new memories.  There's something special about engaging with taste through food that makes every trip just a little more special.
I'll have more stories to add to the Montana Diaries.  We've come to the end of our HUCKLEBERRY HOUND journey.  I hope you enjoyed it.