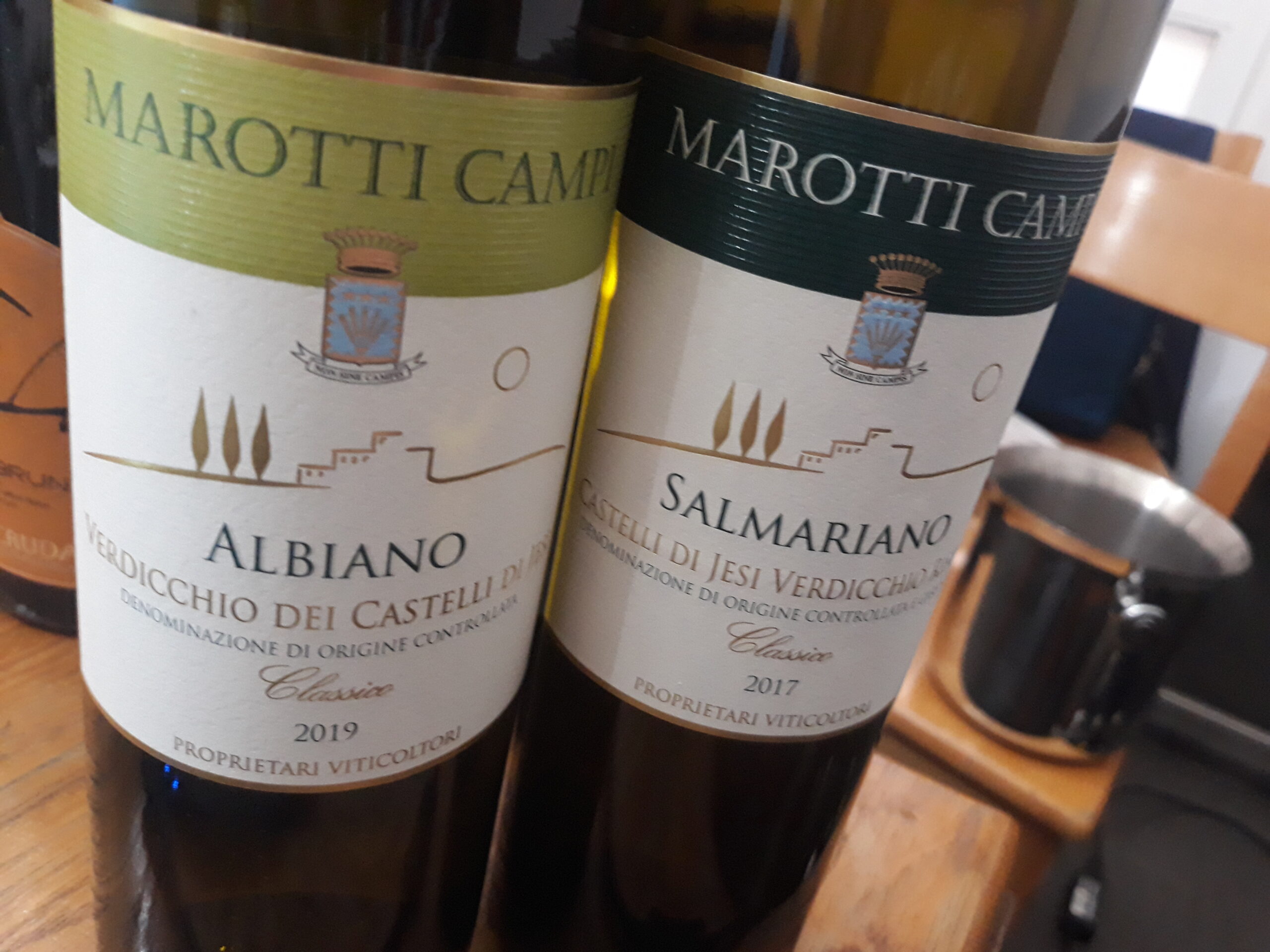 The Marche are one of Italy's least-known (internationally, at least) wine production areas, but yet easily amongst the country's most interesting and most satisfying. It's not just the natural beauty of the place (it's certainly in the top ten of Italy's most beautiful regions) that captures the spirit and the imagination, but the fact that it's a remarkably forward-thinking place too.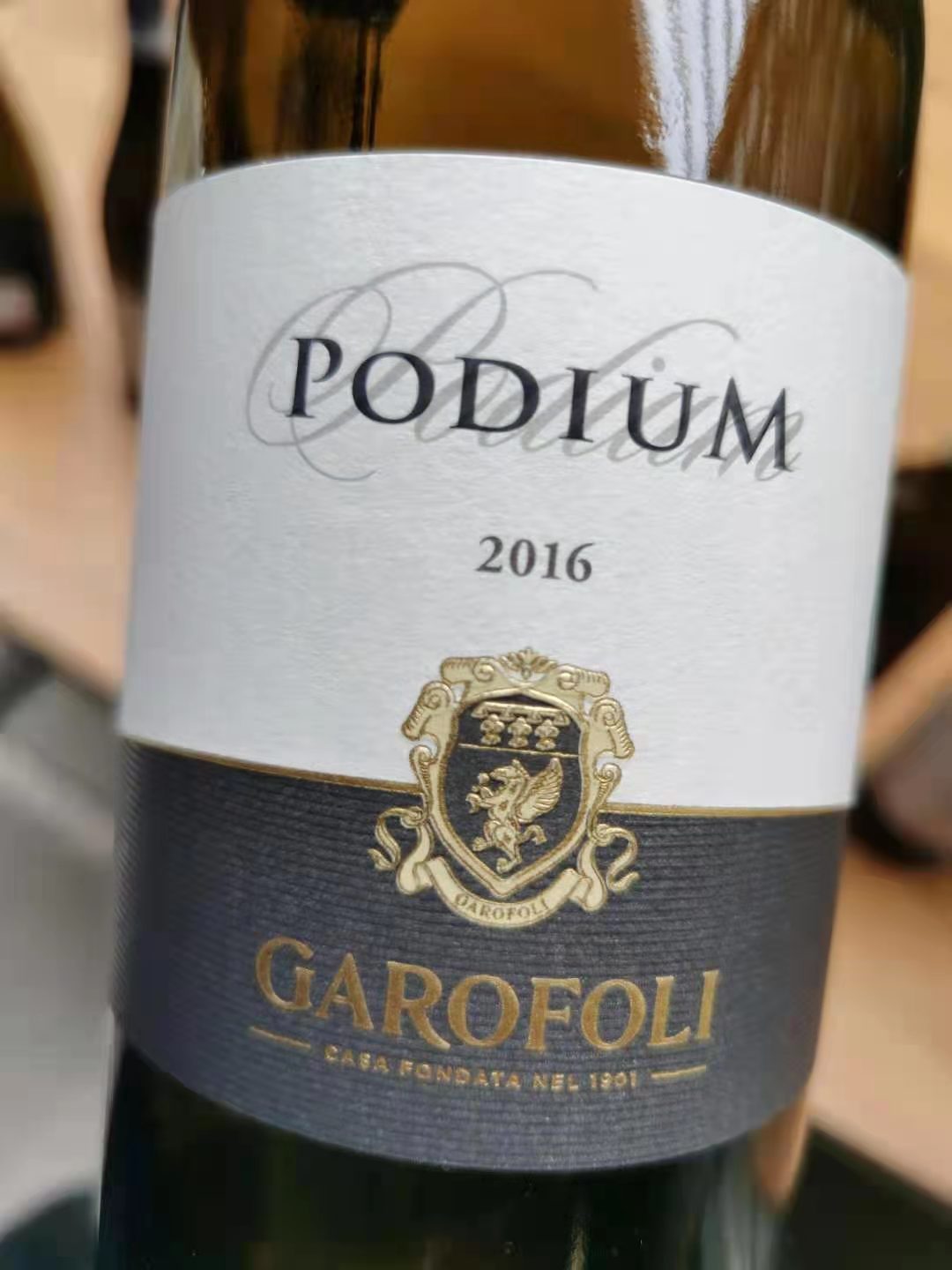 The most important thing to know about the Marche is that it is a region of almost countless niche, quality, and wine productions. Sure, the Verdicchio grape and its two main wines (the Verdicchio dei Castelli di Jesi and the Verdicchio di Matelica- and the two could not be more different) dominate the wine scene, but there's so much more to the Marche than just those two oftentimes truly great wines. Read'em and weep: White grapes worth knowing more about include Garofanata, Biancame, Maceratino (often called Ribona, but that is more correctly the name of the wine), Passerina and Pecorino (Offida is one of the two most important wine production areas in Italy for Pecorino – along with Abruzzo- though the at times heavily macerated style typical of some Offida wines is not for everyone).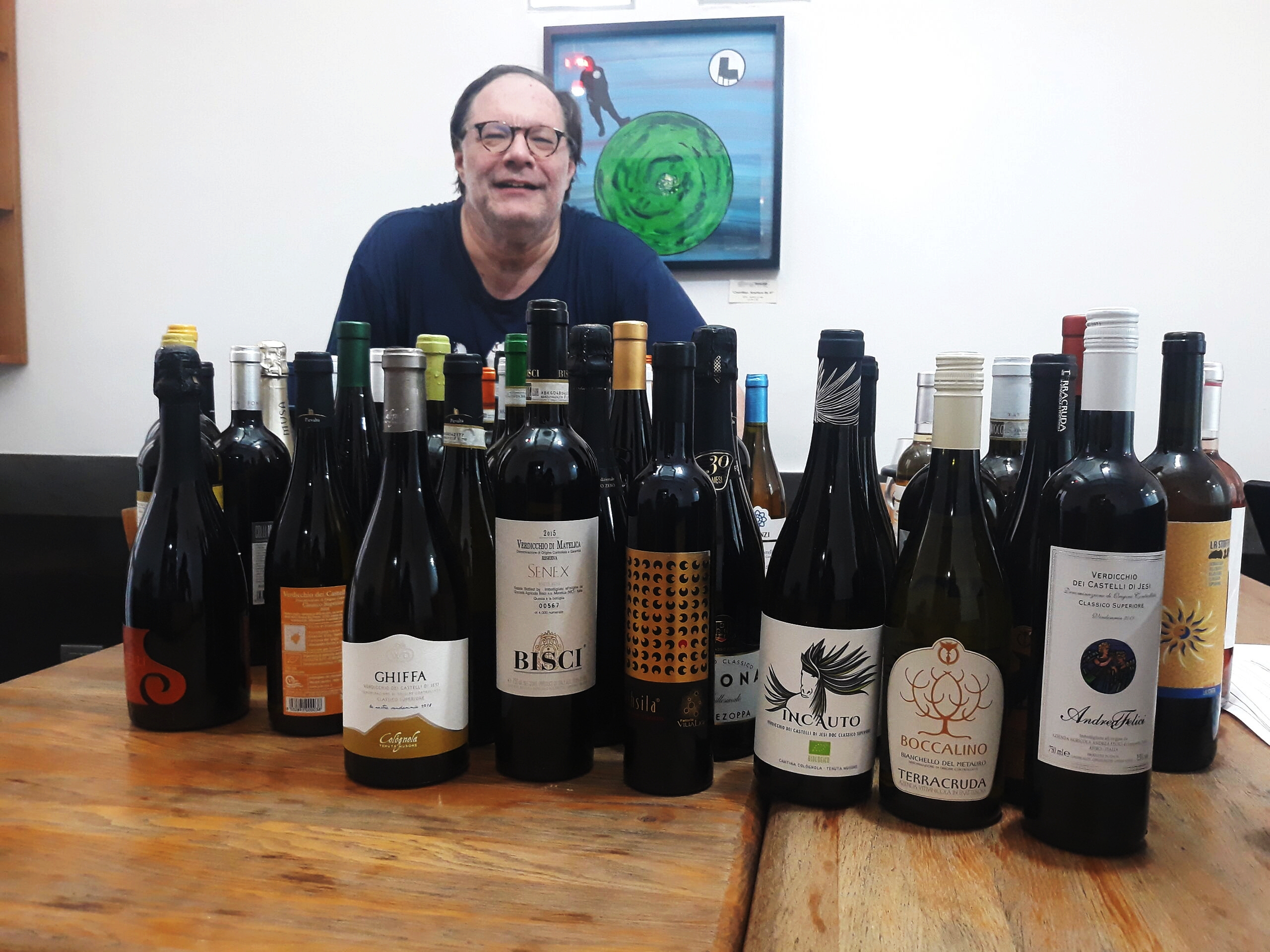 Among the red wines, the Vernaccia di Serrapetrona (to the best of my knowledge the world's only triple fermented classic method sparkling wine), the pleasantly aromatic Aleatico wines of the Pergola township and territory, the just as unique Lacrima di Morro d'Alba wines made with the Lacrima grape and today one of the country's hottest reds, not to mention the region's two most famous and produced wines (if rarely the Marche's best reds) Rosso Conero (all Montepulciano or mostly Montepulciano with a little Sangiovese), and Rosso Piceno (a blend that was always characterized by more Sangiovese and less Montepulciano but that in the misguided effort common to many other of the world's wine production areas to make bigger, blacker, and more age-worthy wines has seen the percentage of Sangiovese decrease more and more in favour of the Montepulciano, a move that it is fair to say has not brought about the desired effects). No matter, the Marche's wines rank amongst Italy's best and most interesting wines. In particular, Verdicchio in the Marche reaches qualitative zeniths that are fairly unimaginable to those who do not know the grape and its wines. Suffice it to say that four of Italy's 25 best white wines are in fact made with Verdicchio and there is no other grape variety in Italy that can lay claim to a similar statistic.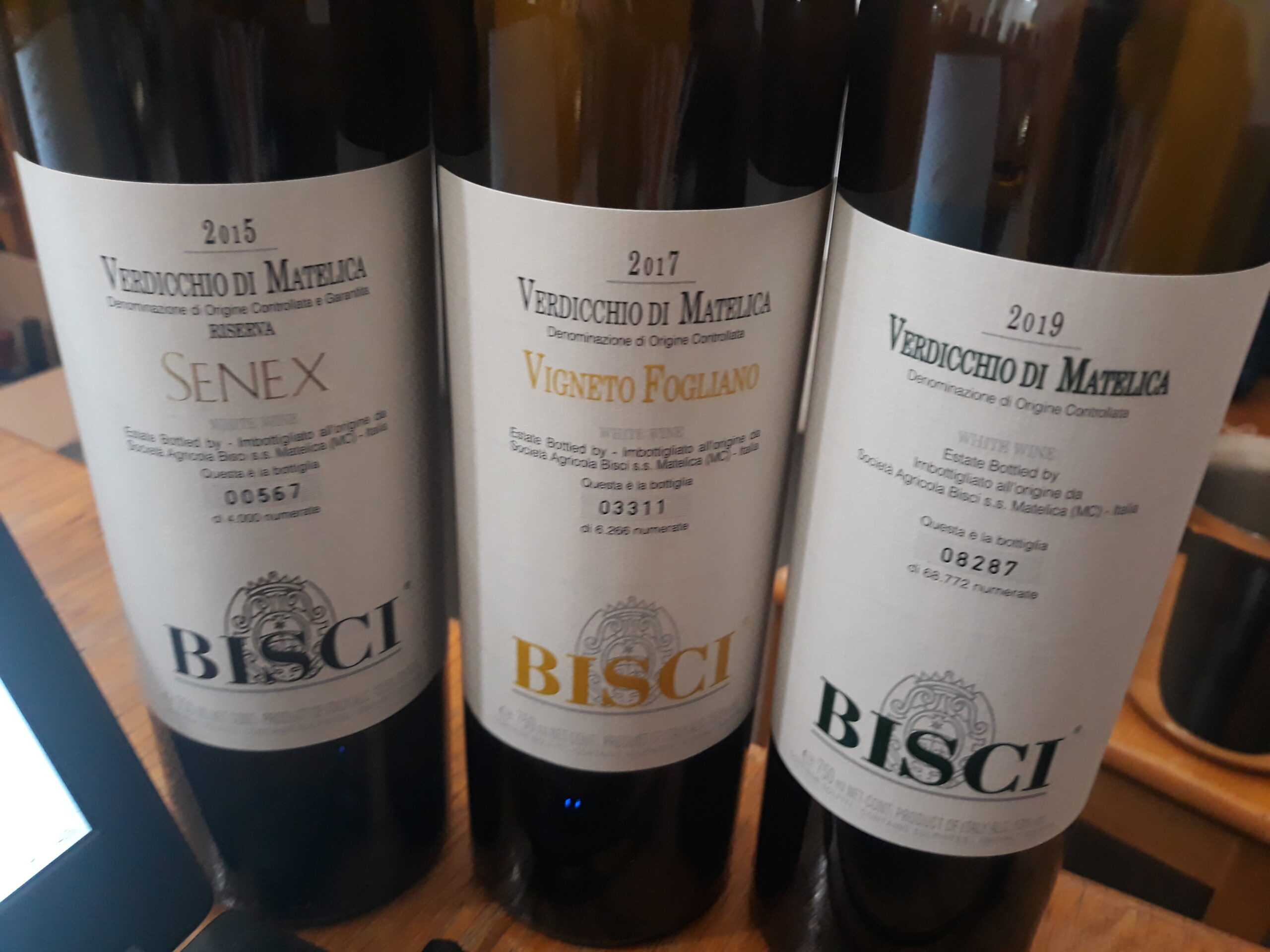 But it's not just the grapes and the wines that are noteworthy, but the way they are made. For example, organic farming is a way of life in the region, with over 5.600 hectares that are bio-certified (an increase of roughly 7% a year).Also, study and research have always been a way of life here, and in the open-mindedness and search for quality and improvement of the past lie the keys to the many successes of today. The number of learning institutions the region can boast are numerous and famous: among these, the Agricultural Institute of Macerata that played an immensely important role in forming agricultural knowledge soon after the unification of Italy's many states and factions into one country, the Accademia Georgica of Treia (one of the world's oldest learning institutions devoted to agricultural studies), the University of Camerino that is rightly famous for its botany faculty, and more recently the Politecnica Marche that is a well-regarded research center. Last but not least, and perhaps not surprisingly then after what I've just written, the general winemaking standard in the Marche is high. Though flawed wines are present just as they are anywhere else, and dilute wines can be an issue because of overly generous yields, for the most part finding a bad wine in the Marche requires considerable bad luck, or skill.  So arm yourself with a little knowledge, go out and buy Marche wines, and get ready to be (very) pleasantly surprised.
Recent vintages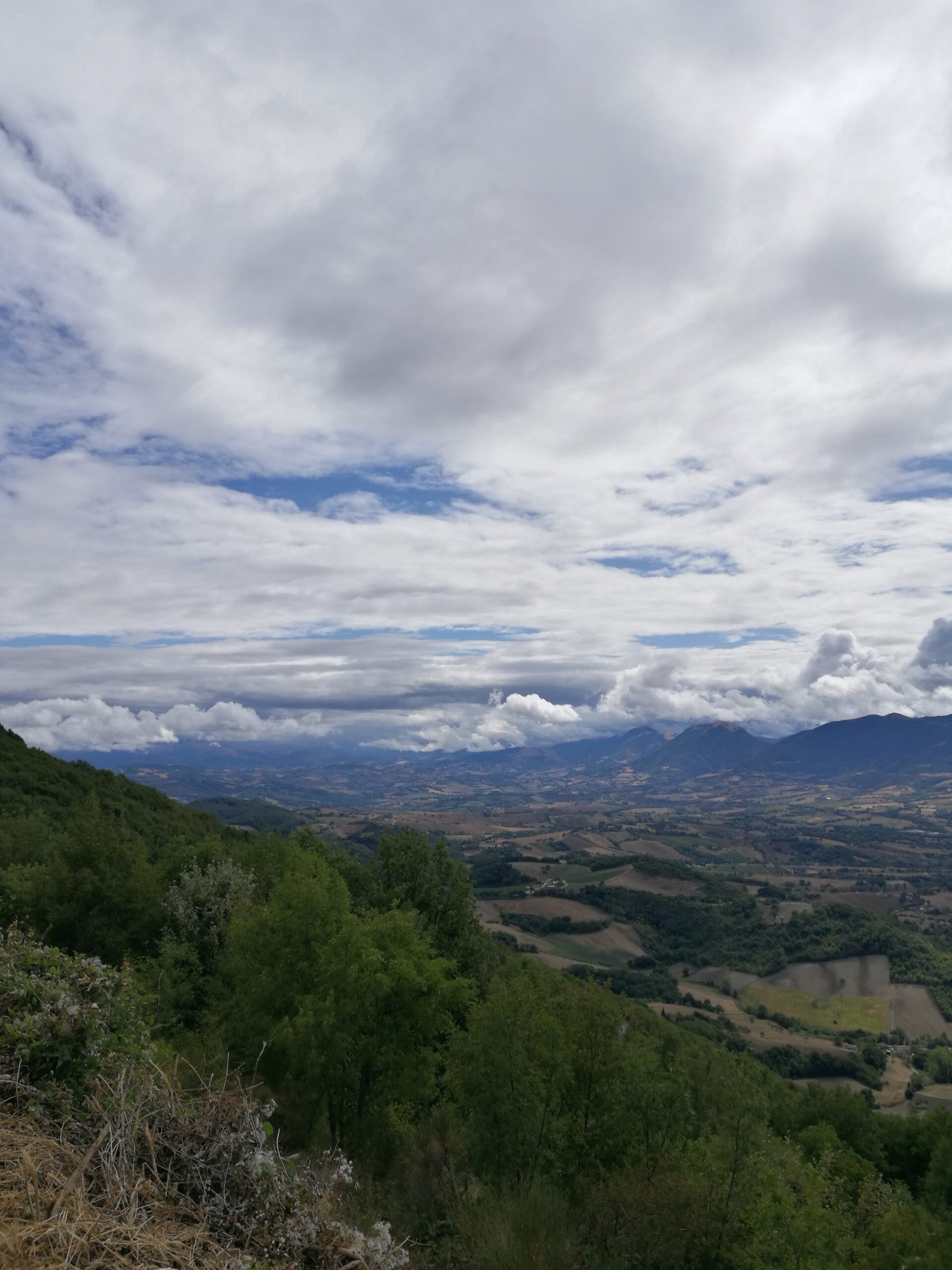 2019
The 2019 is an excellent vintage in the Marche and in my view the best of this trio. Certainly fresher than 2017 and 2018, wines are marked by generally higher acidity levels and a more vertical personality, but those who prefer slightly richer, more mouth-coating whites and reds will likely warm up to the offerings of 2018 and 2017. For the most part, the 2019s are wines that will age better than both the 17s and 18s.
Why are the wines just so, you ask? Well, glad you did, and as is my custom let me not deprive you of my knowledge (tongue firmly planted in cheek). Springtime was characterized by less rainfall than usual and what did fall was concentrated mostly in May (when over half of the spring rain fell). The copious May rain led to delays in budburst, flowering, fruit set and véraison of about ten days. By contrast, June and July were hotter than the annual averages of the previous six and five years, respectively. In fact, the large amount of early season rain allowed for the buildup of water reserves that came in handy come the rather warm summertime. Other weather-related problems included hail that hit in July in seemingly haphazard fashion areas within the Conero, of the Castelli di Jesi and in the production zone of Lacrima di Morro d'Alba; powdery mildew posed a potential problem for Montepulciano. The growth cycle never really caught up, meaning that the generally looser-packed grapes were picked later in the year than has been normal in these times of climate change. For the most part, Verdicchio grapes were picked in mid-to-late September, Sangiovese in late September and Montepulciano in the first ten days of October. Production levels in 2019 were roughly 15% less than they were in 2018.
2018
In contrast to 2017, the 2018 vintage was helped by timely rain showers; even more importantly, it was characterized by lower temperature extremes during the growing season. The 2018 vintage boasts wines of good concentration (unless producers chose to let yields run loose, always a temptation for some in any year that follows another in which Mother Nature had forced production levels to lower than normal, as was the case in 2017). Lack of soil water reserves was clearly not a problem in 2018, given the rain and snow that characterized the winter of 2017-2018. While March was cold and rainy, April was very dry and very warm, but May was quite rainy once again. Summer was generally warmer than usual with sporadic rain and hail, but vineyards were generally spared damaging effects of the latter. Budburst occurred normally, while both flowering and colour change of the grapes (especially the Sangiovese and Montepulciano) took place ten days earlier than usual. Differently from 2019, in 2018 it was downy mildew that caused problems (mostly for the Passerina and Montepulciano varieties). On average all the grape varieties were picked ten days earlier than normal (meaning for example that Montepulciano was picked at the end of September, a fairly unheard time of the year to start and finish picking what is a very late ripening variety). Grape production was generally increased by 15% with respect to 2017.
2017
All over Italy, the 2017 vintage is remembered as a very hot year with some very big, powerful, and high in alcohol white and red wines made (and in the case of the more unsuccessful reds, also marked by gritty tannins). In the Marche however, things were a little different. A year of low yields (25% less than 2016), 2017 was characterized by a warm, rainy winter and a slightly warmer than usual (+1.6°C on average) spring, but an unseasonal frost episode hit the Marche in late April. June and July caused water stress due to heat and lack of rainfall; July especially was especially hot, with daily temperatures exceeding over 40°C, a number that had never been recorded before. For this reason, the growth cycle kicked off earlier than usual, as much up to 20 days earlier in some parts of the region. For the most part, white grapes were deeper in colour and red grapes loaded in sugar; grape size was smaller than average but interestingly, skins were not always necessarily thicker.
As any year with high temperatures gets immediately labeled as a "hot" year, and then inferences immediately made about the wines (often before even tasting them, if they even do get tasted), a slightly more in-depth analysis is warranted here. While undoubtedly a "hot" year in the Marche too, for the most part 2017 wasn't torrid, and in fact not that much warmer than 2015 (for example, the 2015 vintage recorded a Winkler Index of 2156 compared to the 2017 vintage's value of 2202) and like that year, 2017 was blessed with higher than average rainfall [(1073 millimetres (mm) of rain in 2017 compared to the 1004 mm of 2015; note that both those values are much higher than the 986, 921 and 894 mm recorded in 2016, 2018 and 2019, respectively)]. The one big difference between 2015 and 2017 is when exactly the rain fell: taking the Jesi area as an example (the denomination of Verdicchio dei Castelli di Jesi is the viticultural and winemaking heart and lifeline of the Marche region), one realizes that while 667 mm of 2015's total rainfall fell during the growing and harvest season (from April to October), 2017 saw a much drier growing/harvest season (only 426 mm of 2017's liquid refreshment fell during the April to October period). Undoubtedly, younger vines and wines made from sandy-rich soils were more at risk in 2017. Therefore, taking this and other aspects into consideration, it cannot surprise that (generally speaking but as we have seen with some data to go on), the Marche produced wines of great concentration, aromatic sweetness, and flesh but without losing freshness and energy such as was the case in 2003(another super hot vintage), for example.
The wines in this report were tasted in my office in Rome while still living in Italy and then in my office in Shanghai.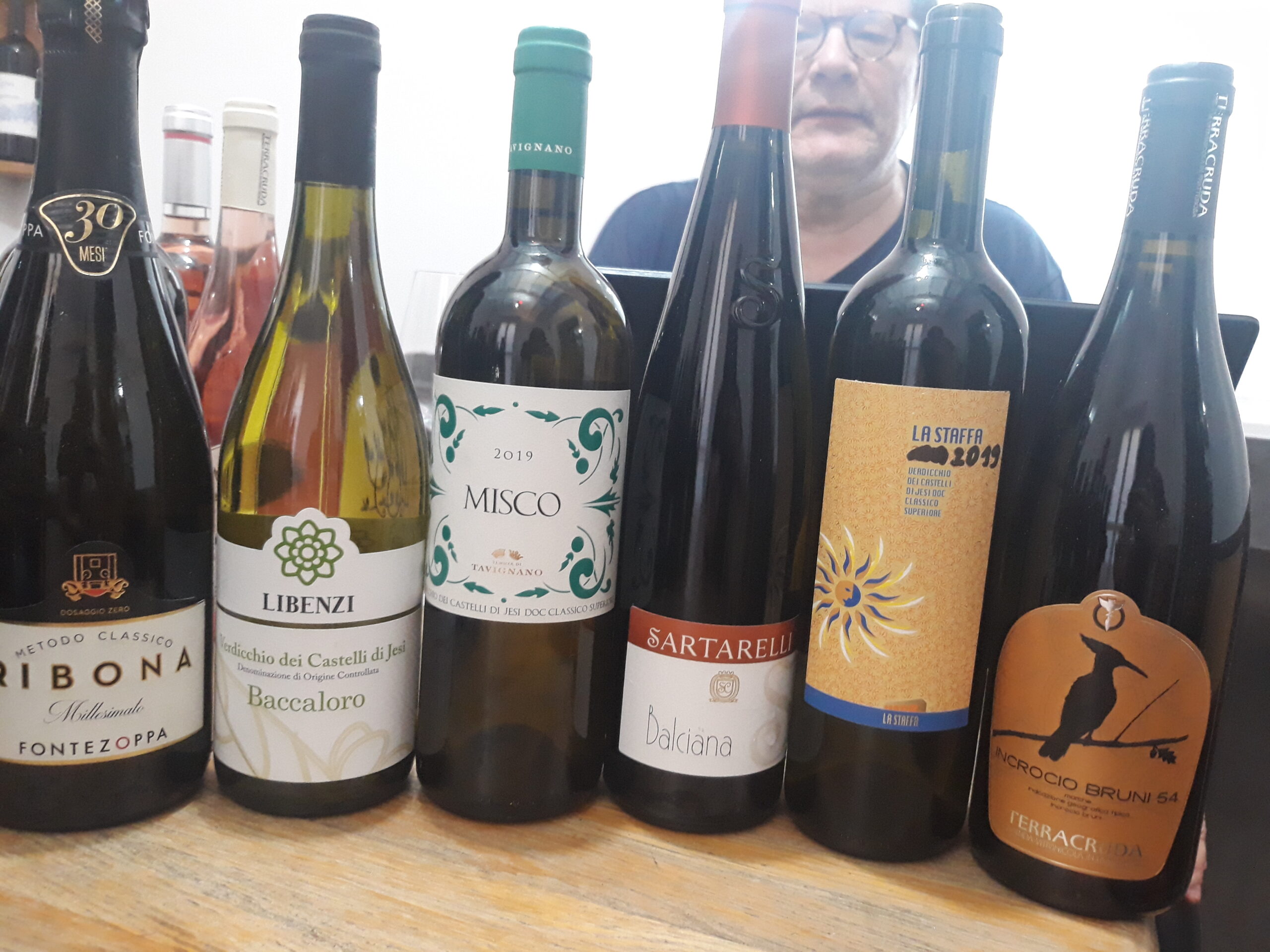 Tasting Notes & Scores
Andrea Felici
2019    Verdicchio dei Castelli di Jesi Classico Superiore         91
Bright straw yellow. Aromas of ripe yellow fruit, almond and chamomile. Then sweet, fresh, round and smooth in the mouth, with hints of pineapple and other tropical fruit, but not over the top (a boatload of tropical fruit is not exactly what you'd expect from a Verdicchio wine). Finishes clean and penetrating, with a suave mouthfeel and nicely persistent orchard fruit and herbal nuances. Well done. Drinking window: now-2025.
2017    Castelli di Jesi Verdicchio Riserva Classico Il Cantico della Figura         92