La Piola
Piazza Risorgimento, 4
12051 Alba
Italy
Tel. 0173 442800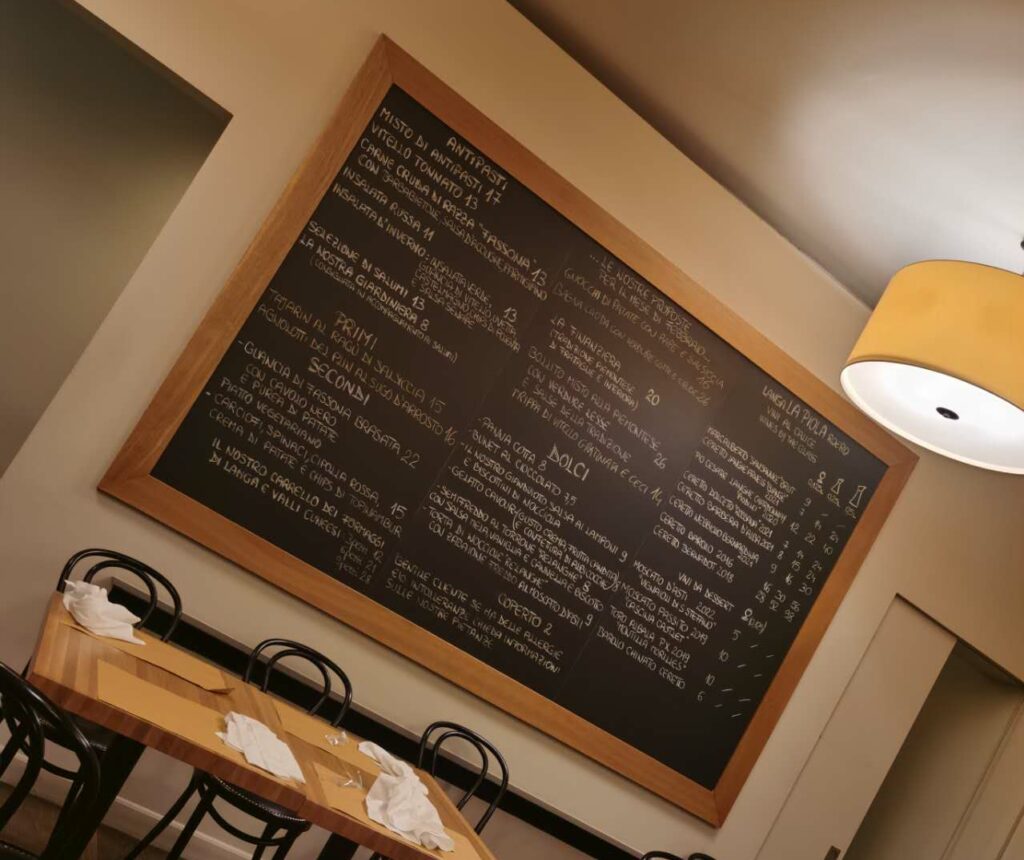 The dishes
Insalata Russa
Misto di antipasti tradizionali
Tajarin
Bollito misto
Selezione di formaggi
Panna Cotta
Bunet
The wines
Rocche dei Manzoni 2009 Valentino Brut Zero Metodo Classico                     90
Walter Massa 2019 Timorasso Montecitorio Derthona                                       92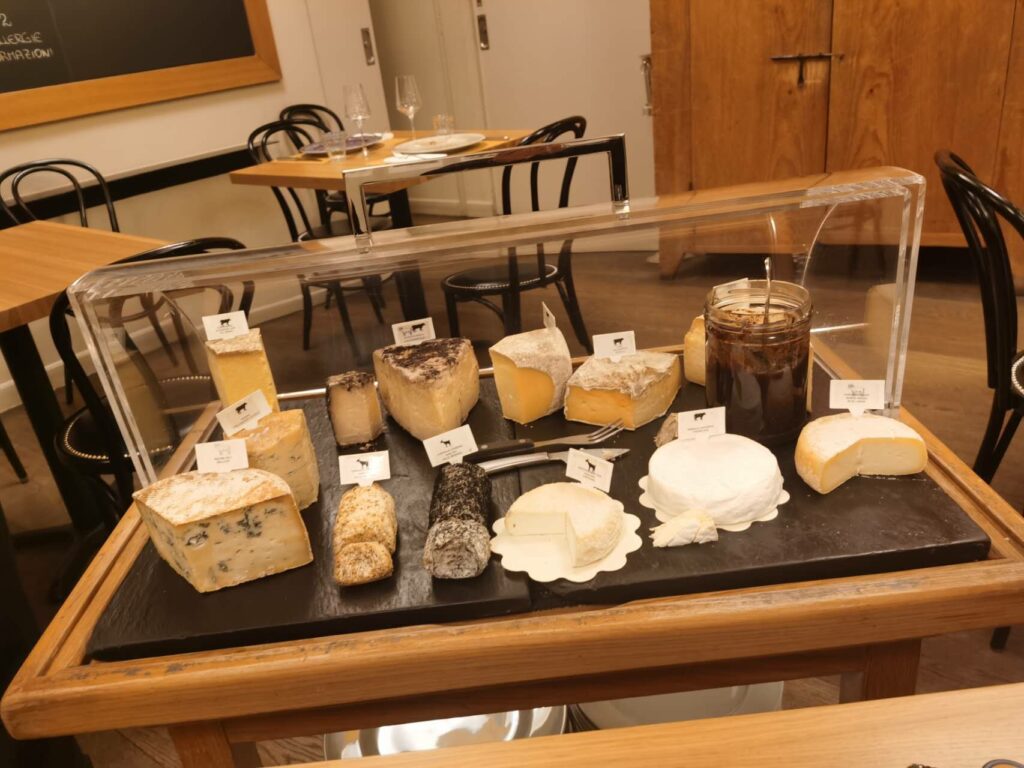 Part of burgeoning restaurant empire the best known member of which is the three Michelin star Pioazza Duomo, the Ceretto family's every day go-to restaurant is La Piola, located below its famous stablemate with a bright dehors on the piazza.
Unlike Piazza Duomo, La Piola's menu features mostly traditional renditions of Piedmontese and classic Langhe dishes, so the menu reads like a "who's who" of well-known sybaritic endeavours: vitello tonnato, insalata russa, lingua in salsa verde (tongue in green-parsley-sauce), tonno di coniglio, tajarin, bollito misto, and that's without forgetting the excellent selection of local cheeses available thanks to a well- stocked cheese trolley. The wine list is also very good, and in fact much improved from what I remember it being in pre-Covid times. when I last dined here about two and a half years ago. Nowadays there is greater breadth of choices and fine names to pick from, with many of Italy's best names and wines greeting you from the pages of the wine list. As it was already in the past, there is a good selection of the Ceretto family's prestigious Barolo and Barbaresco crus available to taste, and from older vintages too. Congratulations to young Alex, the twenty years old sommelier (20!) who has been doing a fine job indeed and is actually knowledgeable and goes about his job graciously, seriously and competently.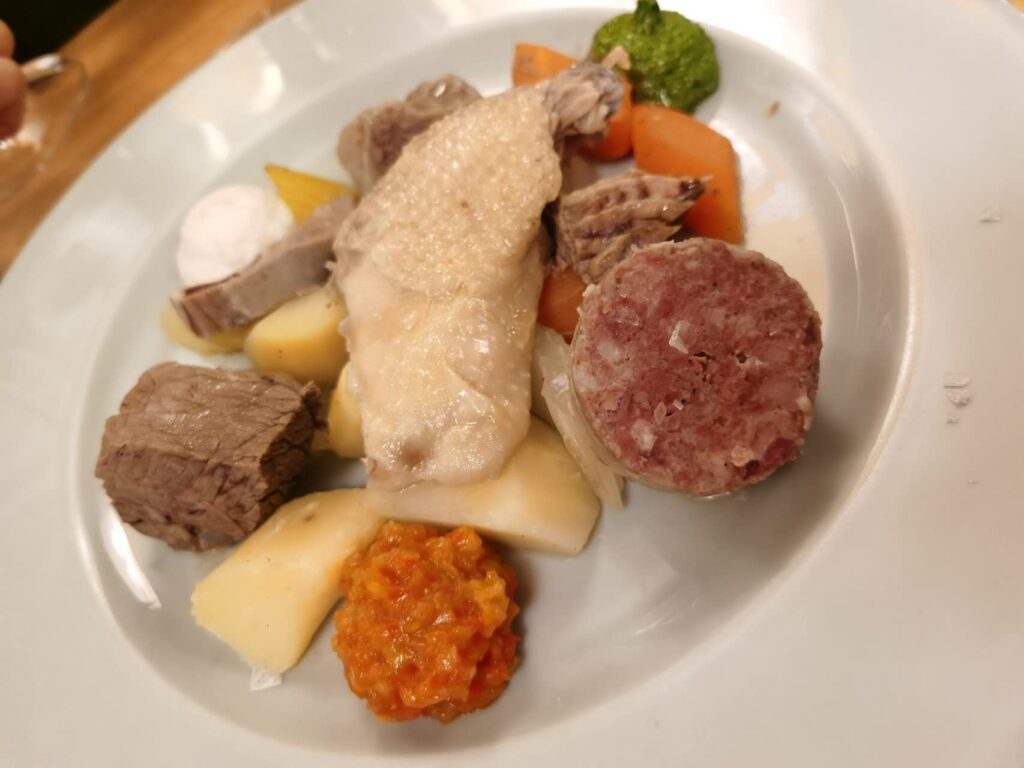 On my lastest foray at La Piola, I wasn't disappointed as everything firing on all cylinders. The insalata russa as a starter might not be the lightest way to kick a meal off with, but that has never stopped me from doing so, as I am one of the world's greatest fans of this wonderfully delicious dish. Whether you believe the name of the dish derives from the original use of cream giving the dish a white look in order to hint at the copious snow present in Russia (hence insalata russa or "Russian salad") or it is consequent to the use of beets among the dish's many vegetable ingredients which provide it with a reddish tint (in this case insalata rouss, or rossa, as in red from the use of the beets) is moot: the thing, when well-made, is just darn delicious. La Piola's version is thicker, slightly drier and more eggy than most, which is great if you are not a fan of excessive doses of mayo. The mixed traditional antipasti starter also features a dollop of insalata russa (as it should, though in this case the scoop is a much smaller one than the gargantuan version that comes when ordered ion its own as a starter), but also features small portions of other Piedmintese appetizer classics such as vitello tonnato and tonno di Coniglio, all excellently rendered. My taiarin with Piedmontese beef ragù were perfectly done and the hearty. flavourful sort of comfort food that always turns out to be just what the doctor ordered on a coolish February night. Last but not least, bollito misto (the typical selection of meats obtained from various parts of the animal) was copious satisfying though I would have liked a greater volume of each of the three accompanying sauces, no mention a slightly more liquid rendition of each. No biggee, the dish was excellent. I finished the di off with a very good panna cotta and bunet, both prepared following the canons of classic Piedmont cooking: now that may seem like no big thing and a given, but you'd be surprised just how common for inventive chefs to reinvent the wheel, almost always leaving you disappointed and wishing they stick to what has worked just fine for a hundred years or so. I mean, there's a reason why these recipe have reached us essentially unchanged over time. For example, just a few night's prior to my meal at Piola, I dined in a well-regarded one-Michelin star restaurant of the Langhe where the bunet served was almost unrecognizable and more similar to a thick chocolate coulis than anything else. Good, maybe; enjoyable, hardly.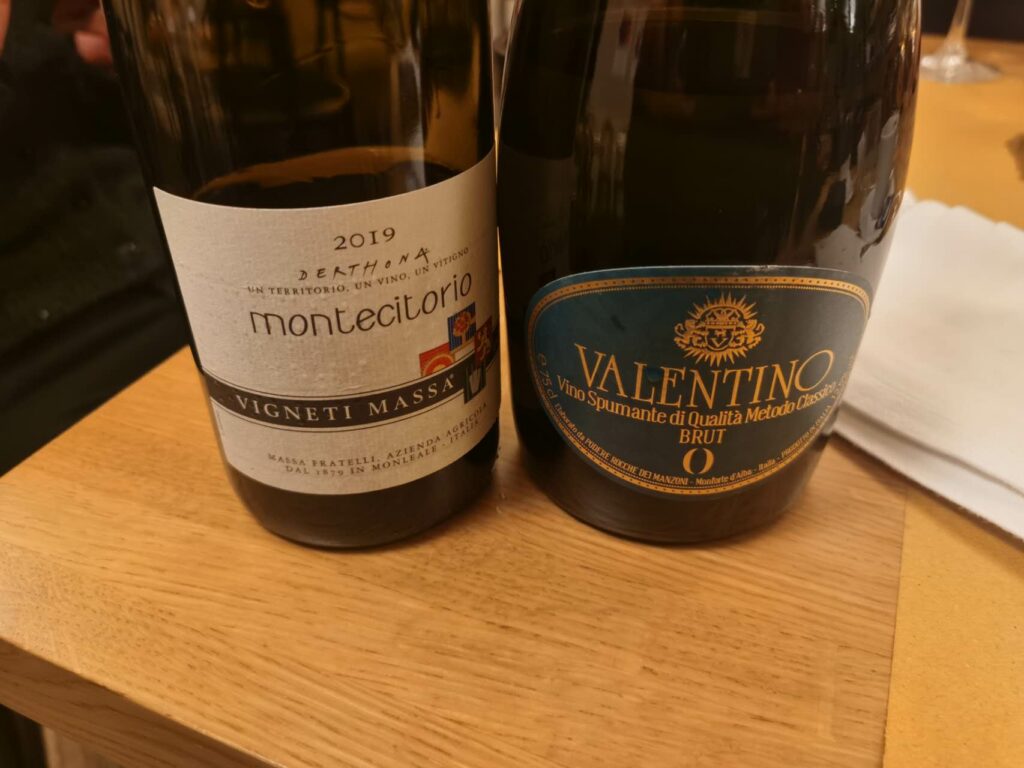 As mentioned previously, nobody runs the risk of going thirsty at La Piola. For further liquid aid, You always ask for the wine list of Piazza Duomo, which the staff will be happy t bring you (all three large volumes of it, so be prepared to spend some time with it, er, them; in this eventuality, I suggest that warning your dining companion/s of what's to come might be prudent). My Rocche dei Manzoni 2009 Valentino Brut Zero Metodo Classico bubbly was thick and rich in texture, announced by its deep golden-yellow colour. On the oxidative spectrum of the bubbly life (in other words. more Krug and Valentino Brut Zero Metodo Classico bubbly was thick and rich in texture, announced by its deep golden-yellow colour. On the oxidative spectrum of the bubbly life (in other words, more Krug and Jacquesson than Cristal or Salon) it might not prove the freshest way to begin the meal, but it will certainly accompany it well the whole way through, being able to easily stand up to white meat dishes too. The Walter Massa 2019 Timorasso Montecitorio Derthona is a real success, deep and creamy yet light on its feet with good lemony lift to keep it dancing on your taste buds all dinner long. When good, the Timorasso grape has an uncanny way of offering in its wines a combination of Chardonnay creaminess and Alsatina Riesling perfume and lift. Lovely stuff.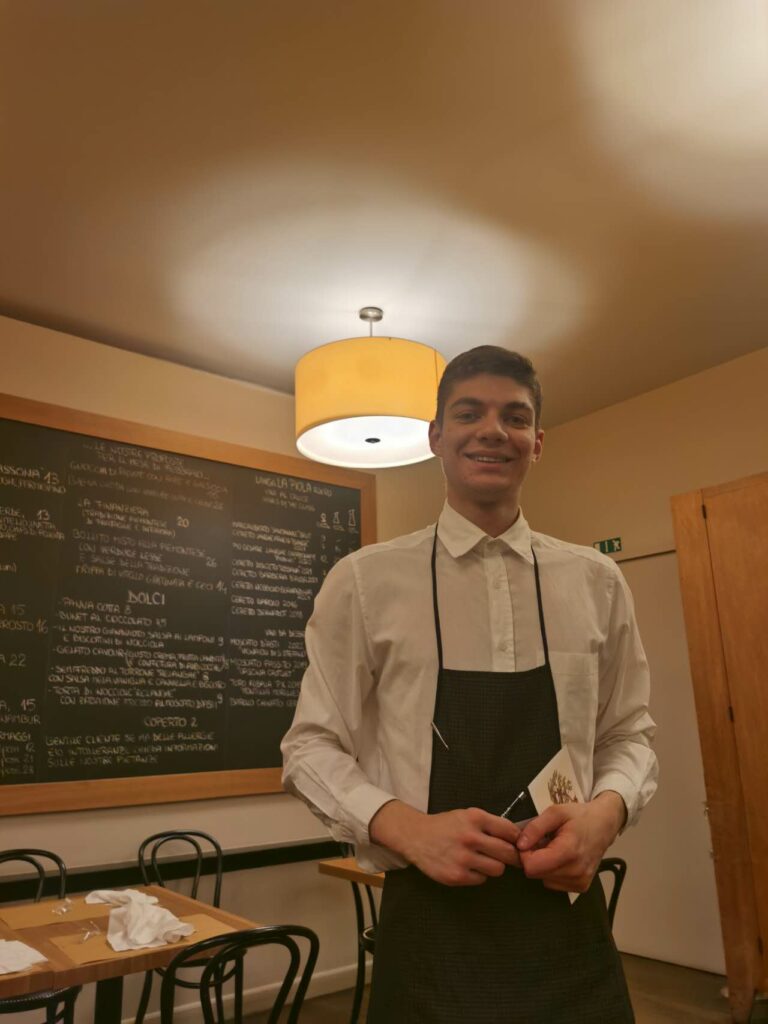 I think La Piola has improved steadily over the years, and some less than successful modernist, innovative dishes of the past have been removed from the menu, a good idea. While many Langhe enthusiasts, especially foreign ones, continue to snob La Piola while vouching for the goodness of other city and nearby trattorie, those truly in the know flock to La Piola steadily and routinely. In fact, you are more than likely to find local Barolo producers dining at the table next to you, as it happens to me almost each and every time I dine there (or so it seems). Now, in my case, after a very long day of winery visits and roughly 100 barrel samples and bottles tasted all day long and non-stop answer and question sessions is really not as great as it sounds, but for those worldly wine lovers on vacation being able to say hi and talk with some of their favourite producers might well be yet another positive to hold in La Piola's favour.