Paitin 2004 Barbaresco Serraboella Sorì Paitin                                    94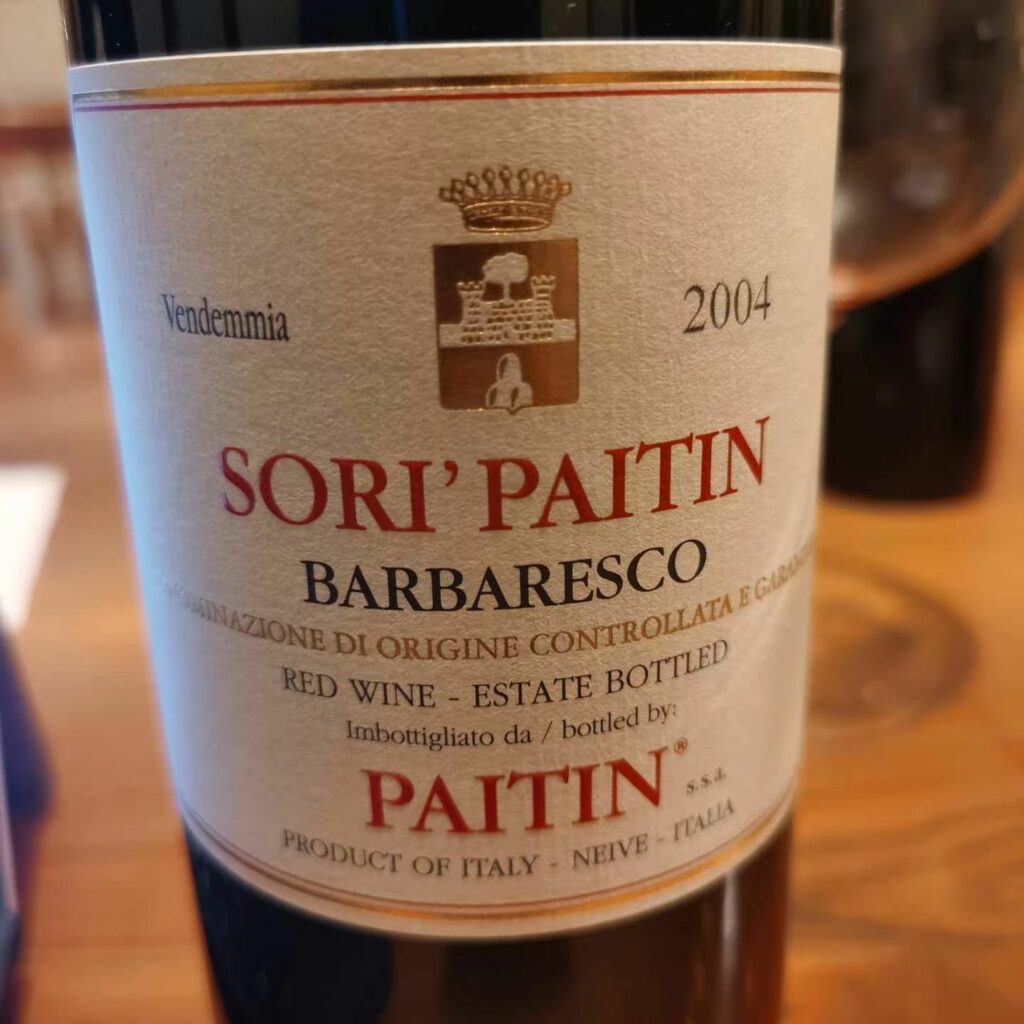 Deep red-ruby: the colour is actually darker than expected but back then extraction was much more than it is today, in keeping with the prevailing fashion of the time. Very rich and dense on the nose and the palate, boasting very clean dark plum, camphor, tar, blueberry, dark cherry, licorice and violet nuances. The mouthfeel is smooth, thick and rich but has a polished tannic backbone that is very obvious (one of the two barrels used to age this wine was a first-fill, and that oak still shows somewhat). Closes long and vibrant with a note of ash and repeating of red cherry. This isn't just drinking beautifully, it's also remarkably youthful. Drinking window: 2023-2033.
Georg Breuer 2013 Berg Roseneck Riesling Rheingau                                 94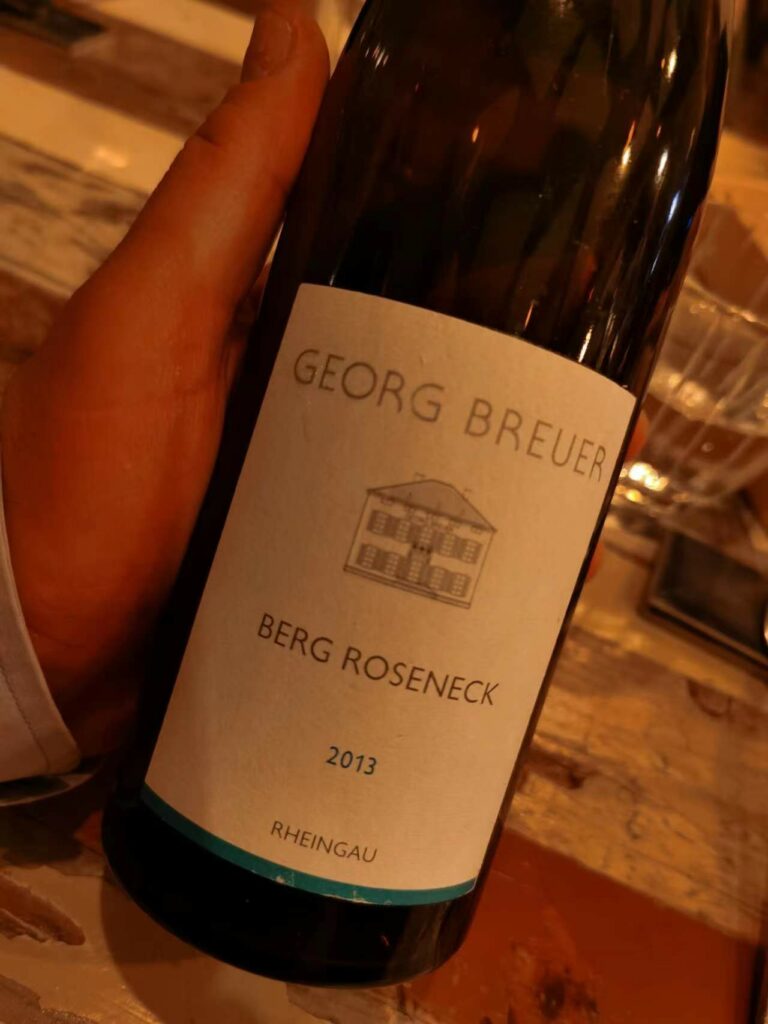 Theresa Breuer is a still very young by some famous winemaker standards but has a long lineup of excellent wines to her credit. Her signature is a unique mix of tartness and glyceral sweetness with a sense of site always peeking through both when the wines are young and all the more when tried after an appropriate aging period. The Berg Schlossberg might be her most famous , but the always late-released (and not always in chronological order) Berg Roseneck wine of Rudesheim, while never a fruit bomb, always enchants with its minerality and juiciness plus a signature of site that is easy to recognize even when tasting blind. Her talent is that more apparent with this 2013, a vintage the weather of which can only be describe as poor: wet spring summer nothing to write home about and Rainier than rainy fall. And yet the Georg Breuer 2013 Berg Roseneck Riesling Rheingau is a gem. I offered it at dinner with one of Barolo's leading winemakers and he couldn't stop drinking it all night long, and that's even with his wines there on the table for us to taste through.
Luminous golden-tinged straw yellow. Intense aromas of yellow fruit, jasmine, liquid slate, grapefruit, and chamomile on the multi-layered nose. Then multi-layered on the palate too, with juicy quality to the lively tangerine, pear, winter mint, crushed rocks and lemon peel flavours. Finishes long and very pure, with a vibrant whiplash of lemony minerality. At ten years , this still extremely youthful Riesling is lovely wine that that draws you back to the glass again and again. Drinking window: 2023-2036.