Once again, it's that time of year when we all begin looking back and take stock of what happened during the previous twelve months or so in trying to put events and discoveries in perspective. In my line of work, that also means compiling a list of top, great and/or unmissable wines that were released during the year. I have been putting together such a list annually since more or less 2004 and I always have a lot of fun with it: the goal, my goal at least, is never to just list a long lineup of superexpensive, usually hard to get a hold of wines, but rather to draw a hopefully complete picture of what the wine production of Italy in 2022 was like. Which means a list of wines that will include many different wines, different because of the grape varieties they are made with and because of the regions they are made in but also the wine style/category they belong top as well as their respective price points. Hopefully, there will be something for everyone, not just the collectors among us.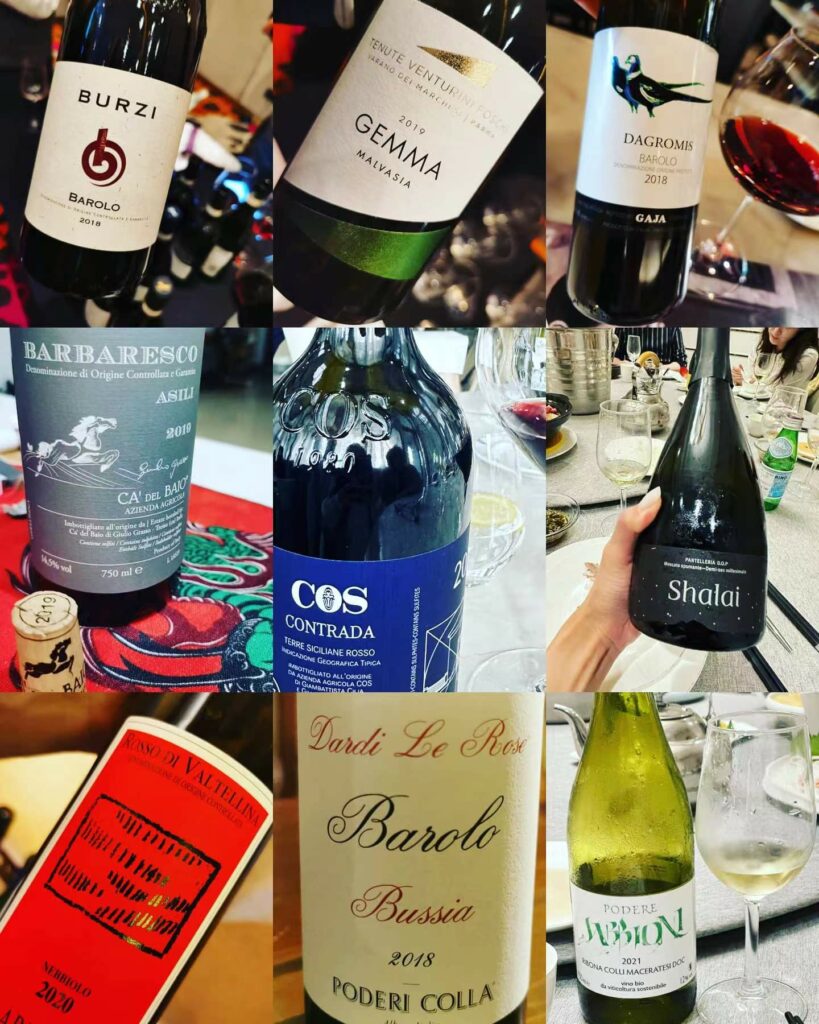 And so it is that you will find in my 2022 list wines different as Prosecco and Cabernet Franc, Barolo and Moscato di Pantelleria, Lambrusco di Sorbara and Lambrusco Marani, Tazzelenghe, nascetta and Alicante Bouschet. Wines that are white, red, pink, sparkling, sweet, and macerated/orange. Most of these wines were released during 2022, though some might have come out for sale a little earlier (the year before); however, most should be still available in the marketplace and were in fact wines so good I felt I needed to tell you about them some more. In fact, a couple of the wines listed will only be released officially in 2023, but as they are in bottle and I got to try them, might as well tell you about them before they disappear… if you want tasting notes to go along with the scores, I refer you back to the individual articles that have come out in the TerroirSense Wine Review this year; most of the wines have been covered at one time or another in our various sections, be it the Wines of the Week or In the News or the Terroir Academy, Producer Insight and/or Regional Reports. Once again, it bears repeating that the list really is a "wines of the year" list, such that the wines of some territories and denominations will be much more prevalent than those of others, simply because some territories benefited from much better weather. Those same territories that have done so well this year may be under-represented in other years and in the "Best of" lists of those years, simply because in those vintages conditions did not allow to make exciting, excellent wines there. A case in point are Montalcino in 2017 and Barolo in 2018. Last year we had many Brunellos 2016 in the list: we do again this year, but not because 2017 was especially good for Brunello (it wasn't); rather, it is because the 2016 Brunello Riserva wines were released this year, and they are by contrast smashingly good. For the same reason you will find some 2016 Barolo Riserva wines in this year's Best of 2022 list: given that the 2016 vintage is one of the best all-time Barolo vintages, it would be strange if these wines were not well represented in a year's end "Best of" list. In fact, two of the top three wines of the year are Barolo 2016 Riserva wines. As they should be.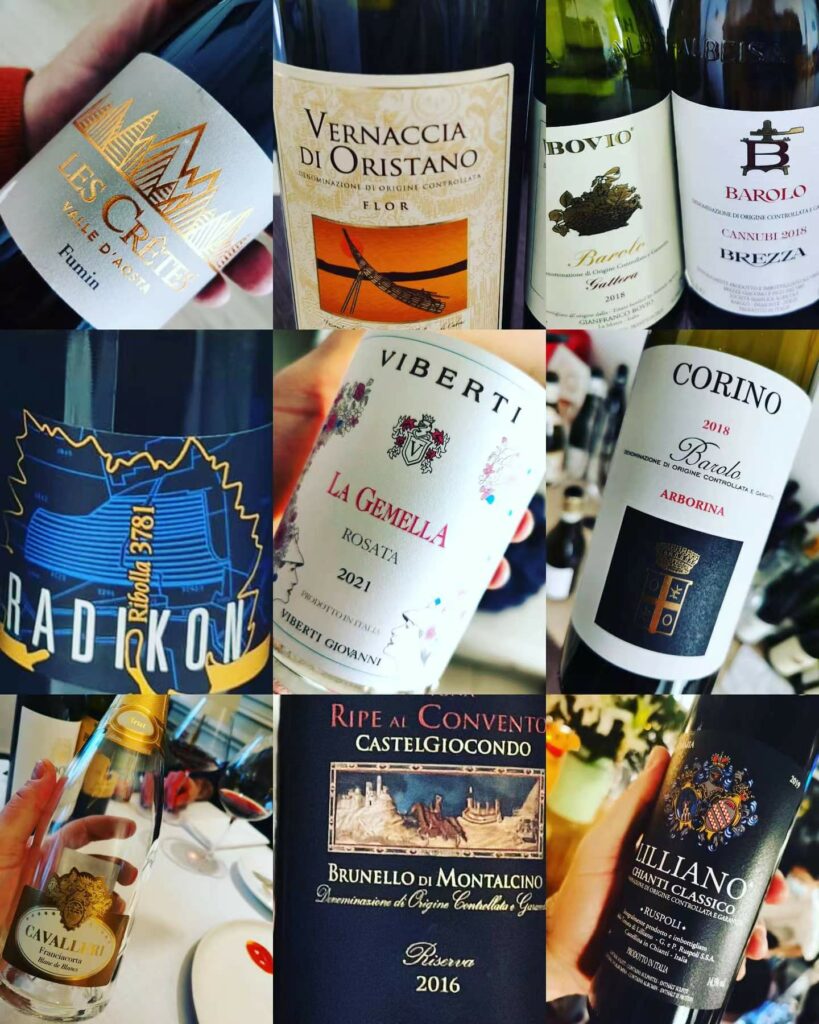 This specific list of wines was compiled through tastings of wines supplied by producers directly to me or through their importers. A number of wines on this list were assessed by two of my long time collaborators, Emily Huang in Taiwan and Michele Longo in Italy, with whom I have been tasting with for years and who I am proud to say I have trained, at least to the degree that I am comfortable in knowing how they will think, evaluate and score wines.
I trust you will enjoy reading the list we have come up with, safe in the knowledge that some choices you will agree with and others you'll be shaking your head at. But allow me: therein lies one of the many beauties of wine, too.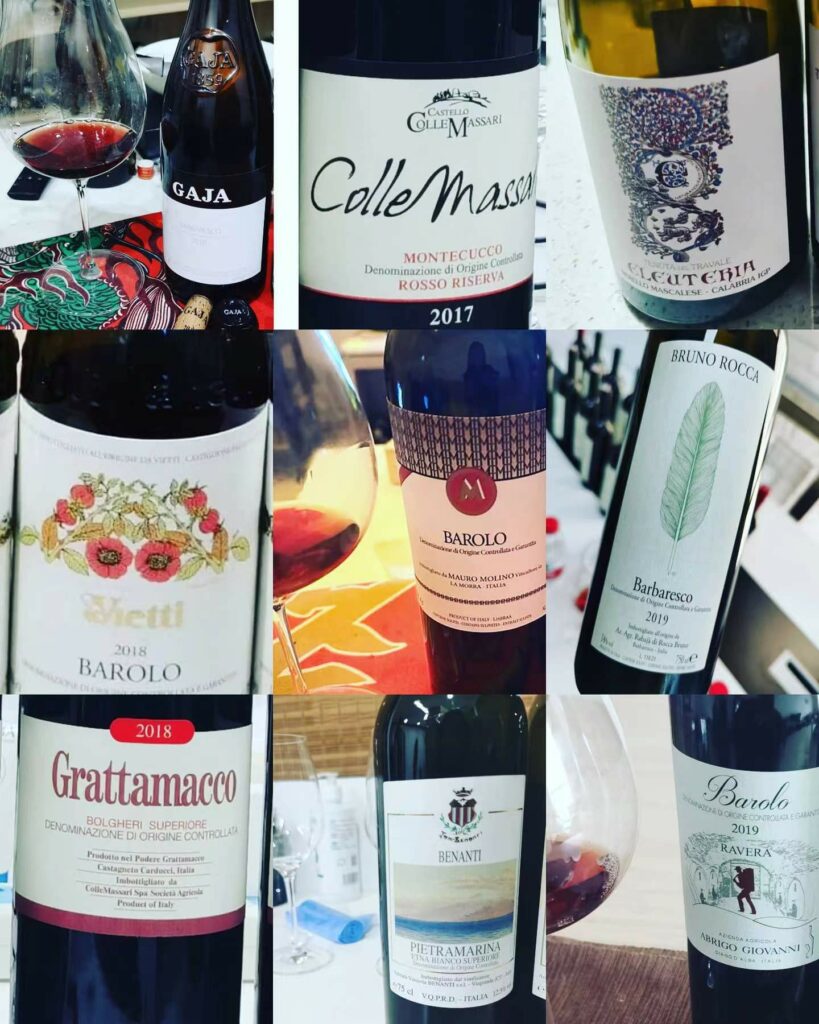 Bruno Giacosa 2016 Barolo Falletto Vigna Le Rocche Riserva             100
Nothing much to say, you don't need to be a wine expert to recognize you are in the presence of greatness. A spectacular, superb, once-in-a-lifetime wine, but the sort of starry performance Bruna Giacosa, and her father Bruno before her, have made us come to expect. From one of the greatest all-time years for Barolo, one of its greatest all-time wines. Brava, Bruna!
Runner up : Elvio Cogno 2016 Barolo Riserva Ravera Vigna Elena      100
A simply unforgettable wine that speaks not just of the magic of Ravera but also of the fantastic quality of the Nebbiolo Rosé grape variety that they have been championing with success at Cogno for over twenty years. This is everything a great Barolo ought to be: there's a purity and a precision that lift it to legendary status.
Colle Massari/Grattamacco/Poggio di Sotto/San Giorgio
It has been a few years now that this group of wineries, run by Claudio Tipa with flair, class and real competence, not to mention passion, have been putting out one great wine after another. This year the list of wines made by these four estates was just too good to ignore: the 2016 Brunello Riserva from Poggio di Sotto would be reason enough to award this winery group with the year's "best of" award, but fact is, there are a bunch of other memorable wines made this year. Well done!
Runner up : Frescobaldi.
Ian D'Agata's picks of Italy's 99 best wines and wineries 2022                              
Bruno Giacosa 2016 Barolo Falletto Vigna Le Rocche Riserva 100
Elvio Cogno 2016 Barolo Ravera V. Elena Riserva                     100
Fuligni 2016 Brunello di Montalcino Riserva                              100
Tenuta San Guido 2019 Bolgheri Sassicaia                                  99
Baricci 2016 Brunello di Montalcino Nello Riserva                      99
Ca'del Baio 2019 Barbaresco Asili                                   98
Costanti 2016 Brunello di Montalcino Riserva                  98
Isole e Olena 2019 Cepparello Toscana Rosso                              98
Aldo Conterno 2012 Barolo Granbussia                           97
Barone Ricasoli 2019 Chianti Cl. Gran Selezione Colledilà        97
Canalicchio di Sopra 2016 Brunello di Montalcino Riserva       97
Castello di Ama 2019 Chianti Classico Gran Selezione Vigneto Bellavista          97
Conte D'Attimis-Maniago 2016 Tazzelenghe Friuli Colli Orientali          97
Caravaglio  2021 Malvasia delle Lipari Passito                       97
Ettore Germano 2016 Barolo Lazzarito Riserva                      97
Grattamacco 2019 Bolgheri Rosso Superiore Grattamacco         97
Le Macchiole 2019 Paleo Rosso Bolgheri                          97
Giuseppe Quintarelli 2015 Amarone della Valpolicella Classico             97
Altare 2016 Barolo Cerretta Vigna Bricco Riserva                            96
Biondi – Santi Tenuta Greppo 2015 Brunello di Montalcino Riserva           96
Ca'del Bosco 2013 Franciacorta Dosage Zéro Annamaria Clementi Riserva            96
Caprili 2016 Brunello di Montalcino Riserva                  96
Donnafugata 2019 Passito di Pantelleria Ben Ryé                   96
Fattoria Selvapiana 2019 Chianti Rufina Vigneto Bucerchiale 40 anni Riserva                96
Fontodi 2019 Flaccianello della Pieve                             96
Francesco Cadinu 2019 Cannonau di Sardegna Ghirada Fittiloghe                    96
Frescobaldi/Nipozzano2019 Chianti Rufina Terraelectae Vigneto Montesodi               96
Gaja 2018 Barolo Dagromis                                       96
Giovanni Rosso 2018 Barolo Vigna Rionda Ester Canale Rosso                   96
Gravner 2012 Ribolla Gialla Venezia Giulia                                96
Massolino /Vigna Rionda 2016 Barolo Vigna Rionda Riserva     96
Réva 2016 Barolo Lazzarito Riserva                                  96
Ridolfi 2016 Brunello di Montalcino Mercatale Riserva               96
Tiberio 2018 Montepulciano d'Abruzzo Colle Vota    96
Tiefenbrunner 2020 Müller Thurgau Feldmarschall von Fenner Alto Adige               96
Bartolo Mascarello 2018 Barolo                                95
Brigaldara 2016 Amarone della Valpolicella Case Vecie              95
Bucci 2019 Castelli di Jesi Verdicchio Classico Riserva Villa Bucci             95
Cantina Produttori San Michele Appiano 2021 Gewurztraminer Sanct Valentin Alto Adige          95
Cantina Tramin 2021 Gewurztraminer Nussbaumer Alto Adige                  95
Cascina Luisin 2019 Barbaresco Asili                      95
Castelgiocondo 2016 Brunello di Montalcino Riserva                95
Castell'in Villa 2016  Chianti Classico Castell'in Villa In Riserva   95
Castello del Terriccio 2018 Castello del Terriccio Toscana          95
Castiglion del Bosco 2016 Brunello di Montalcino 1100 Riserva  95
Cavallotto/Bricco Boschis 2016 Barolo Bricco Boschis Vigna San Giuseppe Riserva            95
Ceretto 2017 Barbaresco Asili                                  95
Col d'Orcia 2015 Brunello di Montalcino Riserva Poggio al Vento      95
Conterno Fantino 2018 Barolo Ginestra Vigna Sorì 95
Contrada Salandra2020 Falanghina Campi Flegrei             95
Di Barro' 2020 Mayolet Valle d'Aosta                            95
Doro Princic 2021 Pinot Bianco Collio                            95
Duemani 2019 Duemani Toscana                              95
Elena Fucci 2020 Aglianico del Vulture Titolo                95
Feudo di San Maurizio 2019 Vuillermin Valle d'Aosta        95
G.B. Burlotto 2018 Barolo Monvigliero                         95
Giacomo Conterno 2020 Barbera d'Alba Vigneto Francia           95
Gianni Gagliardo 2018 Barolo Fossati                                        95
Giuseppe Cortese 2019 Barbaresco Rabaja                           95
Grifalco 2018 Aglianico del Vulture Superiore Damaschito       95
Köfererhof / Günther Kerschbaumer 2020 Sylvaner R Alto Adige Valle Isarco             95
La Fiorita 2016 Brunello di Montalcino Riserva                    95
Maso Martis 2018 Trento Extra Brut Rosé                      95
Mauro Molino Barolo 2016 Anniversario                        95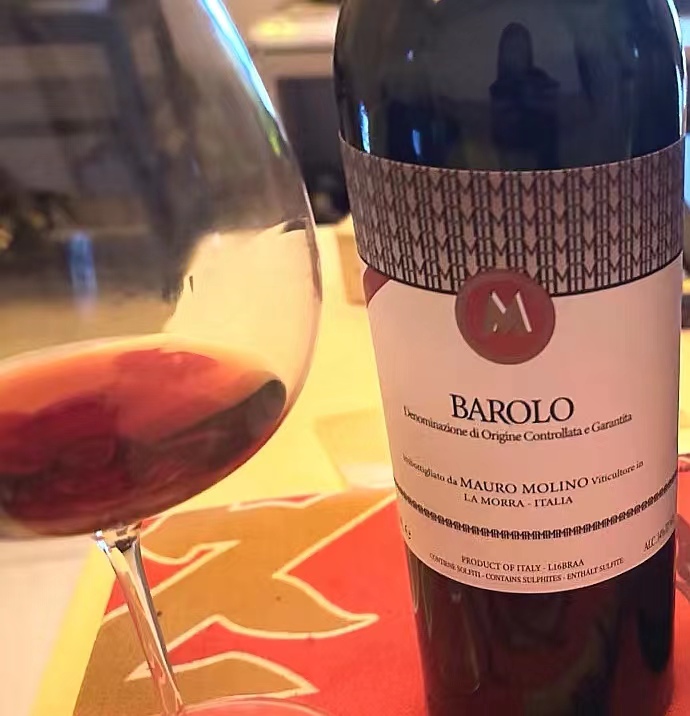 Ornellaia Bolgheri Ornellaia Rosso                                 95
Pietraventosa 2017 Primitivo Gioia del Colle Riserva                95
Radikon 2007 Ribolla Gialla 3781                                               95
Roagna 2017 Barbaresco Asili Vecchie Viti                           95
Ruggeri 2021 Valdobbiadene Prosecco Brut Vecchie Viti         95
Sottimano 2019 Barbaresco Pajore'                                 95
Tedeschi 2016 Amarone della Valpolicella Classico Capitel Monte Olmi Riserva            95
Tenuta di Trinoro 2020 Campo di Camagi Toscana               95
Tenuta di Capezzana 2014 Vin Santo di Carmignano Riserva   95
Tenuta Fanti 2016 Brunello di Montalcino Vigna Le Macchiarelle Riserva        95
Teularju 2019 Ghirada Cara'Gonare Barbagia Rosso                 95
Venissa 2016 Dorona Veneto Venissa Bianco                             95
Vie di Romans 2020  Bianco Flors di Uis Friuli Isonzo        95
Accornero 2021 Grignolino del Monferrato Casalese Bricco Boschis           94
Agricola Vallone 2017 Graticciaia Salento Puglia                 94
Angelo Negro 2019 Barbaresco Basarin                             94
Antinori 2019 Tignanello Toscana                                      94
Antoniolo 2018 Gattinara Osso San Grato Riserva                94
Argiolas 2018 Turriga Isola dei Nuraghi Sardegna                94
Arnaldo Caprai 2018 Montefalco Sagrantino 25 Anni         94
Barone Pizzini 2014 Franciacorta Dosaggio Zero Bagnadore Riserva           94
Bisci 2019 Verdicchio di Matelica Vigneto Fogliano             94
Camigliano 2016 Brunello di Montalcino Gualto Riserva            94
Cantina Bolzano 2020 Lagrein Taber Riserva Alto Adige          94
Cantina Convento Muri-Gries 2017 Lagrein V. Klosteranger Riserva           94
Cantina della Volta 2017 Lambrusco di Sorbara Brut Metodo Classico Rosé           94
Cantina Kaltern 2021 Lago di Caldaro Classico Superiore Quintessenz Alto Adige            94
Cantina Meran Alto Adige 2020 Mitterberg Bianco Passito Sissi                       94
Cantine Polvanera 2019  Gioia del Colle Primitivo 17 Vigneto Montevella               94
Cantina Terlano 2020 Terlano Sauvignon Quarz Alto Adige     94
Castello di Volpaia 2019 Chianti Classico Riserva                 94
Cleto Chiarli Tenute Agricole 2021 Lambrusco di Sorbara del Fondatore                  94
Colle Massari 2019 Montecucco Rosso Riserva                      94
Commenda Magistrale/Tenuta Bruno 2015 Primitivo di Manduria Riserva Supremo                 94
Corino 2018 Barolo Arborina                                                       94
Dei  2019 Vino Nobile di Montepulciano                         94
Elena Walch 2020 Gewürztraminer Vigna Kastelaz Alto Adige 94
Fabrizio Dionisio 2018 Cortona Syrah Cuculaia                    94
Falkenstein/Franz Pratzner 2020 Weissburgunder Alto Adige Val Venosta                 94
Fattoria Petrolo  2020 Valdarno di Sopra Sangiovese Vigna Bòggina                 94
Ferrari 2015 Trento Extra Brut Perlé Nero Riserva                94
Fontanavecchia 2018 Aglianico del Taburno                 94
Fortemasso 2016 Barolo Castelletto Riserva                          94
Giacomo Fenocchio 2018 Barolo Villero                        94
Guastaferro 2016 Taurasi Riserva Primum                            94
Guido Porro 2018 Barolo Vigna Rionda                         94
I Clivi 2021 Ribolla Gialla A Tessa Venezia Giulia                94
I Fabbri 2018 Chianti Classico Gran Selezione                     94
Jermann 2020 Vintage Tunina Venezia Giulia                94
La Contrada di Sorano 2018 Barolo                   94
La Montagnetta 2018 Freisa d'Asti Superiore Bugianen              94
La Staffa 2019 Castelli di Jesi Verdicchio Classico Riserva Rincrocca              94
Le Strette 2020 Nascetta del Comune di Novello Pasinot           94
Les Crêtes 2020 Fumin Valle d'Aosta                      94
Lilliano 2019 Chianti Classico Riserva                     94
Livio Felluga 2019 Rosazzo Terre Alte                           94
Lungarotti 2018 Torgiano Rosso V. Monticchio Riserva               94
Maeli 2020 Moscato Fior d'Arancio Colli Euganei                     94
Mamete Prevostini 2019 Valtellina Sforzato Corte di Cama      94
Montecappone/Mirizzi 2019 Castelli di Jesi Verdicchio Classico Riserva Utopia               94
Montevertine 2019 Montevertine Toscana                       94
Paolo Scavino 2018 Barolo Bric dël Fiasc                       94
Pelissero 2019 Barbaresco Vanotu                            94
Pietroso 2017 Brunello di Montalcino                       94
Podere Sabbioni 2020 Ribona della Famiglia Bio Colli Maceratesi    94
Poggio di Sotto 2020 Rosso di Montalcino                             94
Ronco dei Tassi 2021 Malvasia Collio                      94
Speri 2018 Amarone della Valpolicella Classico Sant'Urbano    94
Tenuta Ansitz Waldgries 2021 Santa Maddalena Classico Alto Adige           94
Tenute Chiaromonte 2019 Gioia del Colle Primitivo Muro Sant'Angelo Contrada Barbatto          94
Tenuta del Travale 2019 Nerello Mascalese Eleuteria Calabria    94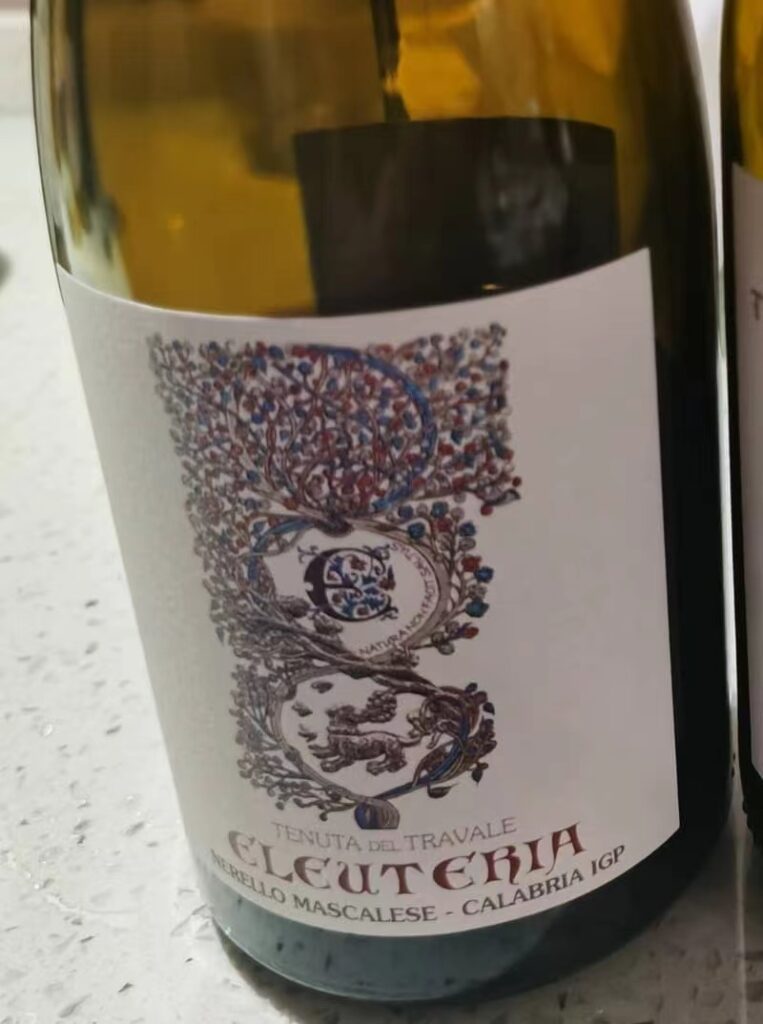 Tenuta delle Terre Nere 2020 Etna Rosso Guardiola           94
Tenuta di Sesta 2017 Brunello di Montalcino                 94
Tommasi 2011 Amarone della Valpolicella Classico De Buris Riserva   94
Vini Franchetti/Passopisciaro 2020 Contrada R Sicilia        94
Vinisola 2021 Moscato Demi-Sec Shalai Pantelleria                       94
Alberto Burzi 2018 Barolo                                                           93
Andrea Felici 2019 Castelli di Jesi Verdicchio Classico Vigna Il Cantico della Figura Riserva                93
Bel Colle 2013 Barolo 10 Anni Riserva                            93
Bibbiano –2019 Chianti Classico Gran Selezione Vigna del Capannino                  93
Bindella 2019 VinoNobile di Montepulciano I Quadri           93
Borgogno 2015 Barolo Riserva                                  93
Boscarelli 2018 Vino Nobile di Montepulciano Il Nocio            93
Bovio 2018 Barolo Gattera                                                            93
Bruno Rocca 2019 Barbaresco                                                     93
Cantina Girlan 2019 Gewurztraminer Vendemmia Tardiva Pasithea Oro Alto Adige               93
Cantina Kurtatsch 2018 Alto Adige Cabernet Sauvignon Freienfeld Riserva                        93
Cantina Produttori Valle Isarco 2021 Kerner Aristos Alto Adige Valle Isarco                93
Cantina Santadi 2018 Carignano del Sulcis Superiore Terre Brune   93
Casella 2016 Tazzelenghe Friuli Colli Orientali                          93
Colterenzio 2020 Sauvignon Lafóa Alto Adige               93
De Vescovi Ulzbach 2019 Teroldego Rotaliano Vigilius        93
Del Poggio 2017 Verduzzo Passito Vulpe Passum                       93
Di Meo 2013 Fiano di Avellino Alessandra Riserva              93
Domenico Clerico 2018 Barolo Ginestra Ciabot Mentin           93
Donato D'Angelo di Filomena Ruppi 2020 Aglianico del Vulture Calice                 93
Fratelli Pardi 2019 Montefalco Rosso Riserva                93
G.D. Vajra 2018 Barolo Bricco delle Viole                            93
Giovanni Abrigo 2019 Barolo Ravera                                         93
Guerrieri Gonzaga /San Leonardo 2017 San Leonardo Trentino            93
I Custodi delle Vigne dell'Etna 2021 Etna Bianco Aedes          93
Il Mosnel 2016 Franciacorta Pas Dosé Parosé                  93
La Viarte 2013 Tazzelenghe Riserva Friuli Colli Orientali         93
La Vrille 2020 Chambave Muscat Flétri Valle d'Aosta         93
Lamole di Lamole 2019 Chianti Classico Gran Selezione Vigna Grospoli                93
Le Vigne di Silvia 2019 Cabernet Franc Itinerante Toscana        93
Lorenzo Begali 2017 Amarone della Valpolicella Cl. Monte Ca' Bianca Riserva               93
Luigi Oddero 2018 Barolo Vignarionda                                      93
Luigi Spertino 2021 Grignolino d'Asti                                        93
Lo Triolet 2021  Pinot Gris Valle d'Aosta                      93
Manincor 2020 Moscato Giallo Alto Adige                           93
Marisa Cuomo 2021 Costa d'Amalfi Furore Bianco Fiorduva   93
Markus Prackwieser 2019 Pinot Bianco Renaissance Riserva Gump Hof Alto Adige                  93
Marotti Campi 2020 Lacrima di Morro d'Alba Superiore Orgiolo                 93
Masi 2016 Amarone della Valpolicella Classico Costasera Riserva                  93
Medici Ermete NV Lambrusco Metodo Classico Rosé Unique   93
Michele Chiarlo 2018 Barolo Cerequio                           93
Monte delle Vigne 2021 Malvasia Callas Colli di Parma              93
Montevetrano 2020 Montevetrano Colli di Salerno               93
Nals Margreid 2020 Moscato Giallo Sun Alto Adige            93
Nicola Balter 2015  Trento Pas Dosé Balter Riserva                    93
Pieropan 2020 Soave Classico La Rocca                         93
Pietracupa 2020 Greco Campania                             93
Pievalta 2019 Castelli di Jesi Verdicchio Classico San Paolo Riserva                 93
Pio Cesare 2018 Barolo Mosconi                               93
Primosic 2021 Ribolla Gialla Think Yellow Venezia Giulia       93
Rocca del Principe 2019 Fiano di Avellino Tognano Riserva    93
Scubla 2019 Verduzzo Passito Cratis FCO                      93
Tenuta di Tavignano 2019 Castelli di Jesi Verdicchio Classico Riserva Misco            93
Tenuta Pradase/Valdo 2018 Valdobbiadene Prosecco Superiore Metodo Classico Millesimato Brut                93
Tenute Lunelli/Castelbuono 2018 Montefalco Sagrantino Campo alla Cerqua                     93
Terenzuola 2020 Merla della Miniera Toscana                           93
Terra dei Re 2018 Aglianico del Vulture Nocte                     93
Terre de la Custodia 2016 Montefalco Sagrantino Exubera Rock                    93
Uberti 2018 Franciacorta Brut Satèn Magnificentia                93
Vietti 2018 Barolo Rocche di Castiglione                         93
Villa Raiano 2020 Fiano di Avellino Ventidue               93
Zenato 2016 Amarone della Valpolicella Cl. Sergio Zenato Riserva                   93
A' Vita 2017 Cirò Rosso Classico Superiore Riserva              92
Alta Mora 2019 Etna Rosso Alta Mora                            92
Andreola 2021Valdobbiadene Rive di Refrontolo Brut Col del Forno    92
Anselmi 2021 Capitel Croce Veneto                                 92
Antonelli–San Marco 2019 Spoleto Trebbiano Spoletino Anteprima Tonda                 92
Barberani Orvieto Classico Superiore Luigi e Giovanna               92
Bellavista 2017 Franciacorta Brut Rosé                           92
Bertani 2020 Valpolicella Classico Ognisanti                  92
BiancaVigna 2021 Conegliano Valdobbiadene Rive di Ogliano Extra Brut                  92
Boccadigabbia 2020 Ribona Le Grane                                         92
Bortolomiol 2020 Valdobbiadene Rive di Col San Martino 70th Anniversary               92
Ca' La Bionda 2020 Valpolicella Classico                                  92
Ca'Rugate 2019 Soave Classico Monte Alto                    92
Cascina Gavetta 2020 Nascetta del Comune di Novello             92
Castel de Paolis 2020 Donna Adriana Lazio                           92
Castelvecchio 2021 Malvasia Dileo Carso                       92
Castello di Verduno 2021 Verduno Pelaverga Basadone             92
Cavalchina 2020 Custoza Superiore Amedeo                  92
Cavalleri NV Franciacorta Brut                                                   92
Cave du Mont 2021 Blanc Blanc de Morgex et La Salle        92
Collavini 2021 Ribolla Gialla Turian FCO                  92
Colle Manora 2019 Albarossa Ray                                              92
Colombo 2018 Alta Langa Brut Blanc de Blancs                    92
Contadi Castaldi NV Franciacorta Brut                                      92
Cottanera 2019 Etna Rosso Feudo di Mezzo                   92
Decugnano dei Barbi 2020 Orvieto Clssico Superiore Muffa Nobile Pourriture Noble                      92
Draga/Miklus 2018 Ribolla Gialla Miklus Natural Art               92
Fattoria Monticino Rosso 2020 Romagna Albana Secco Codronchio                   92
Fattoria Zerbina 2021 Romagna Albana Secco Bianco di Ceparano                92
Felline 2017 Susumaniello Sum Torre Guaceto Puglia           92
Ferghettina 2014 Franciacorta Extra Brut Eronero                92
Giovanni Avanzi 2021 Valtènesi Chiaretto Antitesi                 92
Guido Berlucchi 2015 Franciacorta Nature 61                      92
Giacomelli 2021 Colli di Luni Vermentino Boboli                 92
Giovanni Almondo 2020 Roero Arneis Le Rive del Bricco delle Ciliegie              92
Giovanna Madonia 2021 Albana Secco Neblina                   92
Giuseppe Gabbas 2019 Cannonau di Sardegna Classico Dule   92
Giuseppe Sedilesu 2020 Cannonau di Sardegna Mamuthone     92
Ka'Manciné 2021 Dolceacqua Galeae                            92
Librandi 2020 Cirò Rosso Classico Superiore Duca Sanfelice Riserva                 92
Lo Sparviere 2015 Franciacorta Dosaggio Zero Riserva            92
Masseria Li Veli 2021 Verdeca Askos                     92
Massimo Ciarcia Merlot Poggio Regio Toscana                         92
Malvirà 2020 Roero Arneis Vigneto Saglietto Riserva           92
Marcalberto 2018 Alta Langa Extra Brut Millesimo2Mila18    92
Masone Mannu 2021 Vermentino di Gallura Petrizza         92
Monchiero Carbone 2018 Roero Arneis Renesio Incisa Riserva  92
Noelia Ricci 2020 Romagna Sangiovese Predappio Godenza     92
Ottella 2020 Lugana Molceo Riserva Superiore               92
Pala 2021 Vermentino Stellato Sardegna                         92
Palazzone 2019 Orvieto Classico Superiore Campo del Guardiano   92
Paltrinieri 2021 Lambrusco di Sorbara Leclisse                  92
Panizzi 2018 Vernaccia di San Gimignano Riserva               92
Pasqua 2015 Amarone della Valpolicella Mai Dire Mai        92
Pietradolce 2020 Etna Rosso Archineri                           92
Planeta 2021 Frappato Vittoria                                 92
Poderi Colla 2018 Barolo Bussia Dardi Le Rose                        92
Poggio Verrano 2021 Alicante Bouschet Infinity Toscana Rosso                 92
Roeno 2017 Valdadige Terra dei Forti Enantio 1865 Pre-Fillossera Riserva                  92
Sergio Mottura 2021 Grechetto Poggio della Costa               92
Suavia 2020 Soave Classico Monte Carbonare                      92
Surrau 2021 Vermentino di Gallura Superiore Sciala             92
Tamburino Sardo 2021 Custoza                                                 92
Tasca d'Almerita/Tascante 2019 Etna Rosso Contrada Rampante    92
Tasi 2021 Valpolicella                                                                   92
Tenuta di Fiorano 2020 Fiorano Bianco Lazio               92
Tenuta Il Falchetto 2021Moscato d'Asti Canelli Tenuta del Fant  92
Tenuta Luisa 2020 Ribolla Gialla Venezia Giulia                  92
Tenuta Parco dei Monaci 2018 Matera Moro Spaccasassi         92
Tenuta Sant'Antonio 2019 Valpolicella Superiore La Bandina       92
Tenuta Santa Caterina 2017 Grignolino d'Asti Monferace       92
Tornatore 2019 Etna Rosso Contrada Calderara                    92
Tenute Bosco 2020 Etna Rosso Piano dei Daini                    92
Tunella 2020 Picolit FCO                                         92
Torrevento 2021 Nero di Troia Torre del Falco Puglia        92
Torraccia del Piantavigna 2015  Ghemme Vigna Pelizzane     92
Tudernum 2020 Grechetto Sup. Colle Nobile                 92
Vietto 2020 Nascetta del Comune di Novello Giuana                  92
Volpe Pasini 2021 Pinot Bianco Zuc di Volpe FCO                  92
Anna Maria Abbona 2018 Dogliani Superiore San Bernardo   91
Antiche Cantine Migliaccio 2021 Biancolella di Ponza Lazio  91
AR.PE.PE. 2020 Nebbiolo Rosso di Valtellina               91
Belisario 2019 Verdicchio di Matelica Cambrugiano Riserva    91
Claudio Mariotto 2020 Colli Tortonesi Timorasso Pitasso          91
Collestefano 2021 Verdicchio di Matelica Collestefano       91
Cosimo Taurino 2017 Notarpanaro Salento Puglia               91
Costaripa 2018 Valtènesi Chiaretto Molmenti                91
Fradiles 2020 Mandrolisai Fradiles                                 91
Ioppa 2017 Ghemme Santa Fé                                 91
Leone de Castris 2021 Five Roses 78° Anniversario             91
Mirabella 2015 Franciacorta Dosaggio Zero Døm Riserva          91
Morella Old Vines Primitivo Puglia                                91
Nino Negri 2021 Valtellina Superiore Valgella Vigneto Fracia  91
Pasini San Giovanni 2020 Valtènesi Chiaretto Lettera C            91
Rosset Terroir Valle d'Aosta Sopraquota 900 Valle d'Aosta    91
Schiopetto 2021 Friulano Collio                               91
Sella & Mosca 2020 Alghero Torbato Catore                91
Umani Ronchi 2020 Castelli di Jesi Verdicchio Classico Riserva Plenio                91
Zorzettig 2020 Pinot Bianco Myò FCO                          91
Cantele 2019 Salice Salentino Rosso Riserva                 90
Cantine Lunae Bosoni 2021 Colli di Luni Vermentino Lunae Etichetta Nera          90
Casale del Giglio 2021 Bellone Anthium Lazio             90
Le Caniette 2018 Rosso Piceno Superiore Morellone            90
Ômina Romana 2020 Viognier Ars Magna Lazio                      90
Russiz Superiore 2021 Pinot Grigio Mongris Collio             90