Poderi Colla is a beautiful hilltop winery located on the outskirts of the hamlet of Treiso, one of the four communes of the Barbaresco production zone. The estate is well-known for the many excellent wines it produces, of which the Barbaresco Roncaglie [for a recent writeup (June 29, 2022) of a vertical tasting of this magnificent wine, see TerroirSense Wine Review, Vertical tastings: Poderi Colla Barbaresco Roncaglie 2010-2019] and the Barolo Bussia are the most famous and sought after by collectors. But as good as the Barbaresco Roncaglie is, and it really is, it's hard not to view Colla's Barolo Bussia as the numero uno in the winery's portfolio. Beware: it's neither a numero uno because it's a Barolo, nor because the Bussia vineyard district is better than Roncaglie. No: Colla's Barolo Bussia place on top of the heap is warranted because it truly was the number one wine of its kind in Barolo history.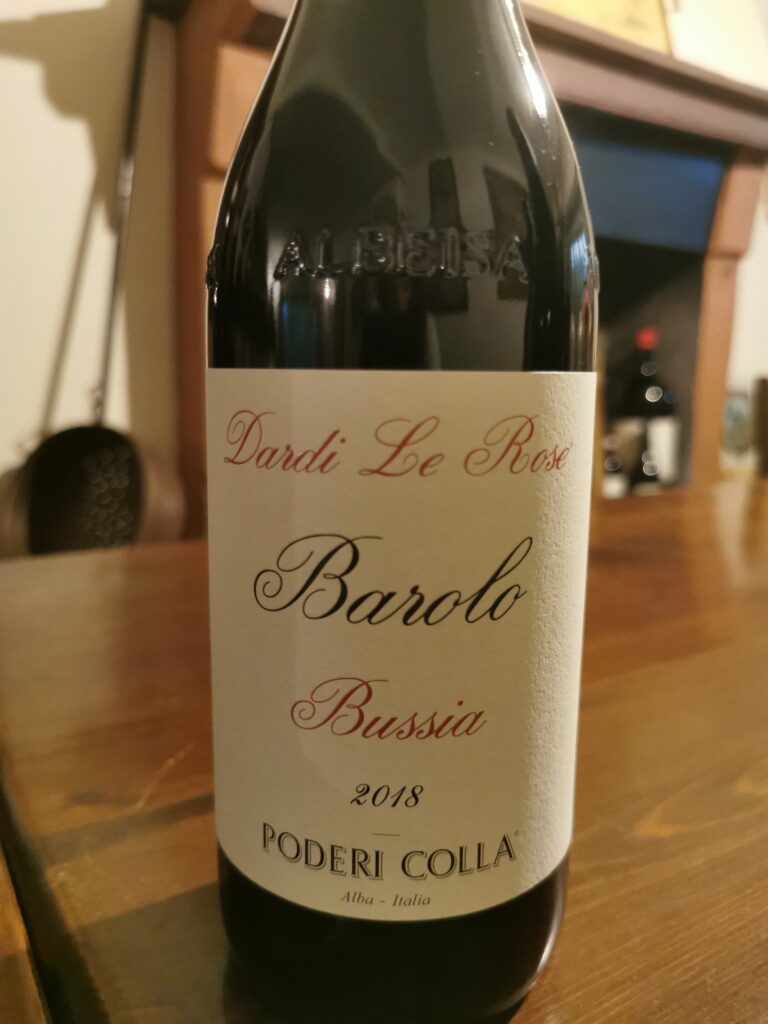 A little bit of history…
Poderi Colla differs from many of those making Barolo and Barbaresco today because the Collas have always been a family of grape growers and winemakers first and foremost. The family can count on three hundred years of history, give or take a few years, and that neatly separates it from many in the area who are only first, second or third generation wine producers and who had been involved in other business activities prior to turning to wine full-time. In fact, the Poderi Colla winery as such was established only in 1993, when Ernesto (Tino) and his niece Federica Colla set it all in motion.
Prior to that, Beppe Colla was the owner and winemaker of the Prunotto winery, which he bought in 1956 and ran from then until 1994, when the family sold it to Tuscany's Antinori firm (however, the Antinori family had been involved with Prunotto since 1989, handling distribution of its wines). The Colla family wasn't quite ready to retire though, and so treated itself to not one, not two, but three estates all included under the name of Poderi Colla: the Dardi Le Rose farmhouse in Monforte d'Alba, the Tenuta Roncaglia of Barbaresco (yes, Roncaglia: while the vineyard district's name is Roncaglie, the estae's name is Roncaglia), and Cascina Drago, just outside the Barbaresco denomination's boundaries where Colla makes lovely Barbera, Nebbiolo and Dolcetto wines (but not just, there's even Riesling and Pinot Noir for those who just can't do without their wines).
But for all their family ancestry, there is no doubt that the man who put the Colla name on the Barolo history was Beppe Colla, son of Pietro and brother of Tino (Beppe passed away in 2019). Among his many achievements, Beppe Colla's place in Barolo history is forever crystallized by his having been the first to have bottled a Barolo sporting the name of a specific cru (so they were then called) on its label: Bussia. In fact, the word "cru" was not allowed on wine labels at the time and so it was made to disappear following that initial vintage, leaving the words "Barolo" and "Bussia" only. Prior to Colla identifying on his bottle label the name of the vineyard district from where he had sourced his Nebbiolo grapes with which to make the wine, Barolos were bottled with the name of the wine only (the one exception being the famous Cannubi bottling of 1752, but that had no mention of the word "Barolo"): it was Colla, a Burgundy lover, who realized that different parts of the Barolo production zone also gave different wines and he thought such terroirs ought to be indicated on the label. And so, the first vineyard district-designated Barolo saw the light of day with the 1961 vintage, and it was the aforementioned Bussia. [Reportedly, Alfredo Currado of Vietti also produced a Barolo sporting a vineyard designation in 1961, his Barolo Rocche (the Rocche vineyard's name has since changed to that of Rocche di Castiglione)]. In fact, what most people don't know is that in that fateful vintage, Beppe Colla launched many other vineyard designated wines, not just that of his Barolo Bussia. At the same time, he was also the first to launch a a Barbaresco Montestefano, a Nebbiolo Valmaggiore di Vezza, a Dolcetto Cagnassi di Rodello, the Barbera Pian Romualdo di Monforte d'Alba, and the Freisa Ciabot del Prete d'Alba. All these wines were of the 1961 vintage, and they were the first wines of their respective denominations to be bottled with their vineyard source on the label.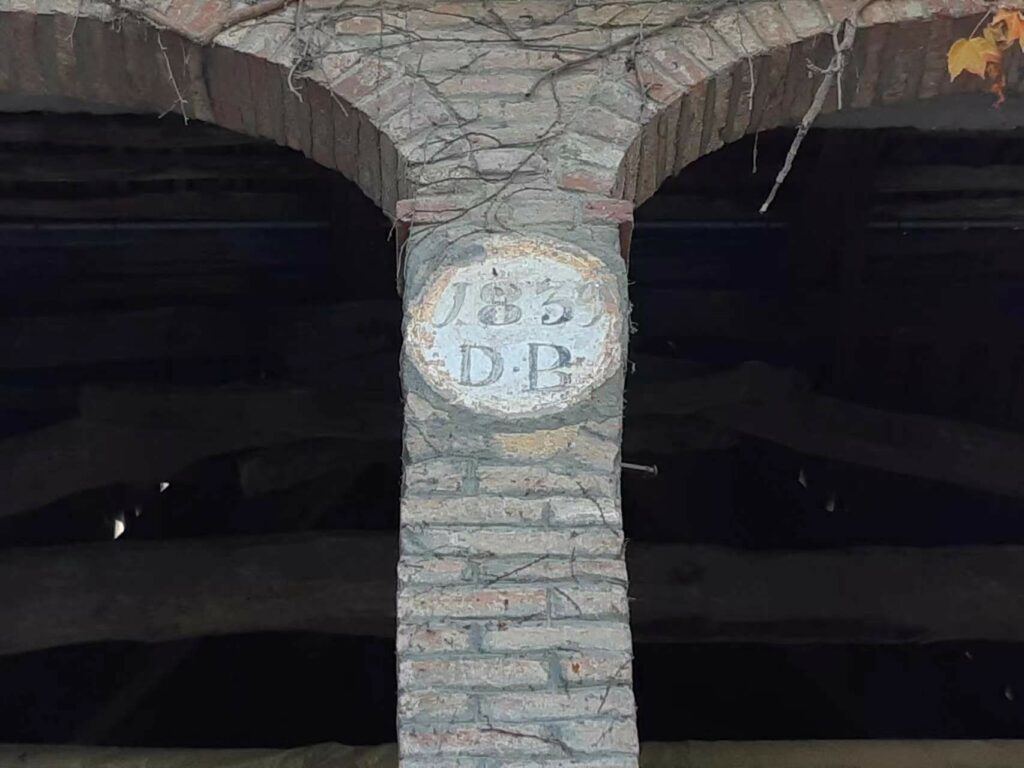 One of the reasons why Beppe Colla was able to go where essentially no other local had ever gone before was that he knew the Langhe's vineyards extremely well, certainly better than most people of his time. This was thanks to his having been hired as a nineteen year old at the Bonardi firm, perhaps the area's biggest grape-buying outfit of the time (many of today's well-known Barolo producers all sold grapes to Bonardi prior to striking out on their own). Colla was initially the number two winemaker and learned from the owner, the Cavalier Bonardi; sadly, the latter passed away from an incurable disease which left Colla in charge to learn the ropes sooner and faster than anticipated. As the Bonardi firm was huge, and sourced grapes from everywhere in the region, this meant that Colla had to visit vineyards not just all over Barolo but in Barbaresco and Roero too regularly, where he would meet and talk with local farmers and grape growers. This led him to then vinify the grapes of practically every single major "cru" of the time. This is also why Colla, like everybody else in Barolo at the time, was a staunch defender of Barolo made as a blend of grapes from various sites: he didn't think that one site could give the best possible wine, especially in those days without climate change in which the Nebbiolo grapes from most sites never ripened fully. Therefore, skillfully blending grapes from different vineyard areas was one way by which to (hopefully) make a more balanced and ultimately better Barolo. Add to that bit of knowledge that Colla preferred wines that were elegant and refined, which further cemented his conviction that blending grapes from different sites was the way to go. In this light many don't know that despite making great wines with Serralunga grapes (Prunotto's 1967 Serralunga Barolo Riserva is an amazing wine), Colla didn't much care for Barolos made with grapes from that commune only, finding them too big and powerful.
So how and why did it come to be that Colla decided a Barolo from a single vineyard district might be a good idea after all? Clearly, that's what they were doing in Burgundy, and Colla was well aware of how differently and yet accurately Pinot Noir translates somewhereness in the glass. Not unreasonably, he believed Nebbiolo could too. But as mentioned, in those cold climate days Nebbiolo had a hard time reaching full physiologic ripeness, something that precluded its being used to make a single-vineyard or single-site wine. Nebbiolo grapes from just one site would only rarely achieve a level of ripeness such that they would make the best wine possible all on their own.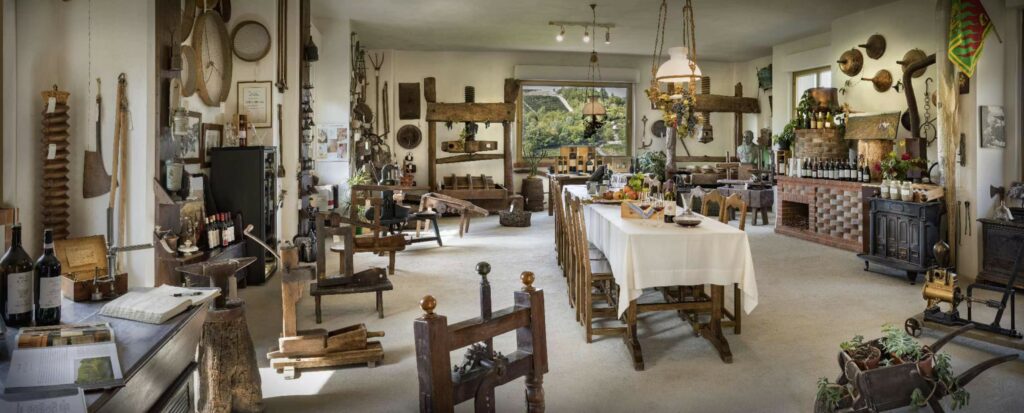 Besides climate change, another reason causing Nebbiolo wines to rarely if ever be made from perfectly ripe grapes was a result of the poverty of the times. In the 1940s and 1950s, wineries could not afford to pay too many grape pickers: the very few farmhands doing the harvesting were forcibly slow at it, which meant that Nebbiolo was getting harvested each autumn over a very long time period. In turn, this meant that the first grapes to come in to the winery would be acidic and green, while the last grapes picked were usually overripe and spoiled. Only those picked in the middle of the harvest season were (almost, more or less) fully ripe and in healthy shape. Colla's stroke of genius was to ask: why not increase the number of pickers for a very short time only, that time in which the grapes were optimally ripe? At the same time such a decision led to his being able to then use shorter macerations and fermentations, leading to better balanced and more elegant wines in which the green tannins of the grapes were not (as) present. At the same time, such rounder, fruitier, wines allowed to showcase what single vineyard district terroirs could really deliver because the site's expression was no longer marred by green or overcooked grapes.
Poderi Colla's wines today are as good as they have ever been. Beppe's brother Tino has been effectively running the show for quite some time, and has produced a bevy of very fine wines over the years. A very modest and soft-spoken man, Tino always talks reverentially about his brother, downplaying his own role at the winery, always placing the family's role front and center. However, there can be no doubt that if Poderi Colla is making some of the denomination's best traditional-minded wines today it is thanks to his capable leadership and drive.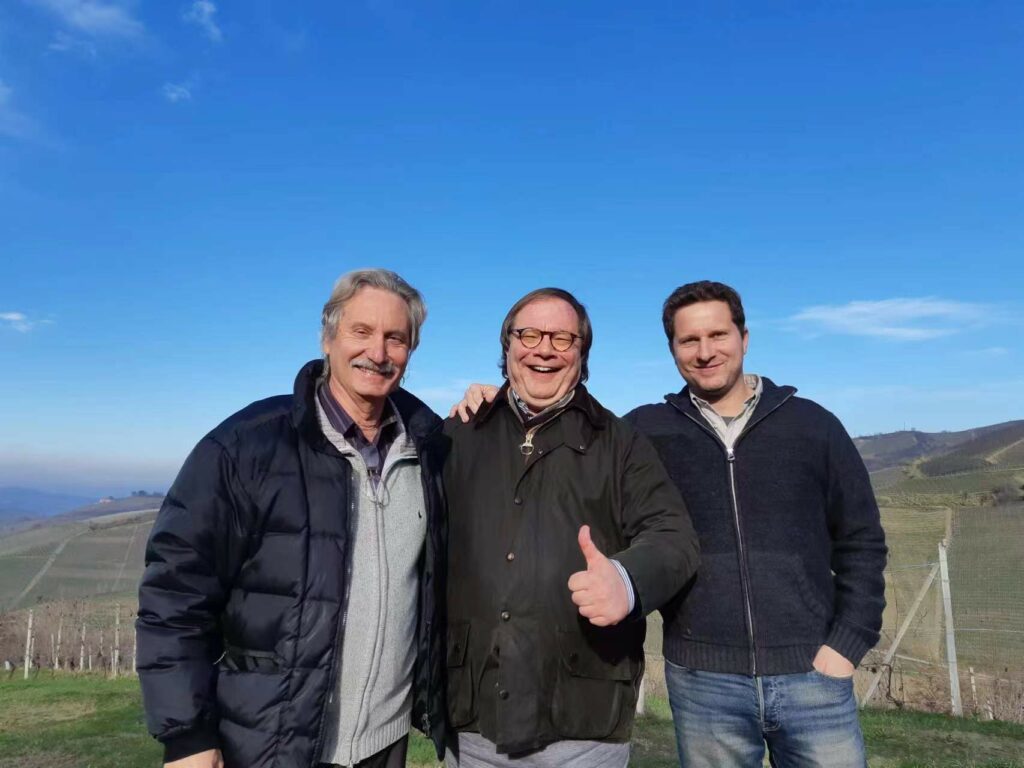 Understanding the part of Bussia farmed by Poderi Colla
As mentioned in last week's piece on the Bussia vineyard district (see TerroirSense Wine Review, Terroir Academy section, October 14 2022: Barolo Terroir, analyzing two of the Bussia vineyard district's subregions) today's Bussia is a much larger place than it ever was. With the official delimitation of the Bussia area's boundaries and naming of the vineyard districts (the so-called Menzioni Geografiche Aggiuntive or MGA names), Bussia has swelled into a plethoric vineyard area of almost 300 hectares, give or take a few (but when you're this big, does it really matter?) Michele Longo, my co-author on our upcoming brand-new book written on Barolo, the 500+ tome called Barolo Terroir, Grapes Crus People Places, acutely points out that given the Barolo denomination's total size of 1800 hectares, the Bussia vineyard district covers, all on its own, roughly 16.5% of the entire Barolo production area. Clearly, a vineyard area that large (any vineyard area that large in fact, not just Bussia), can neither deliver wines that are really similar to each other nor that are of the same quality level. Bussia was turned into one large (too large, in fact) vineyard district by incorporating many other previously distinct vineyard areas into it. Such a course of action was necessary because otherwise the producers of the Monforte commune would have been unable to reach an agreement on the new names and boundaries of their vineyard districts (given that everybody wanted to be part of "Bussia"). But there are in my estimation at least ten different subregions within Bussia that give relatively different wines, and probably even more than ten (for example, a short list would include Arnulfo, Bussia Soprana, Bussia Sottana, Dardi, Mondoca, and Visette). In any case, a Barolo made in the Mondoca section of the Bussia is completely different, and I mean completely different, from one made with grapes from Visette (if and when the wines are made in the same manner, clearly). It's not that the Barolos of one Bussia subregion are necessarily better than those of the others, but for sure, given the different exposures, altitudes, lithologies, microclimates and more of each subregion, they are all going to give different Barolos.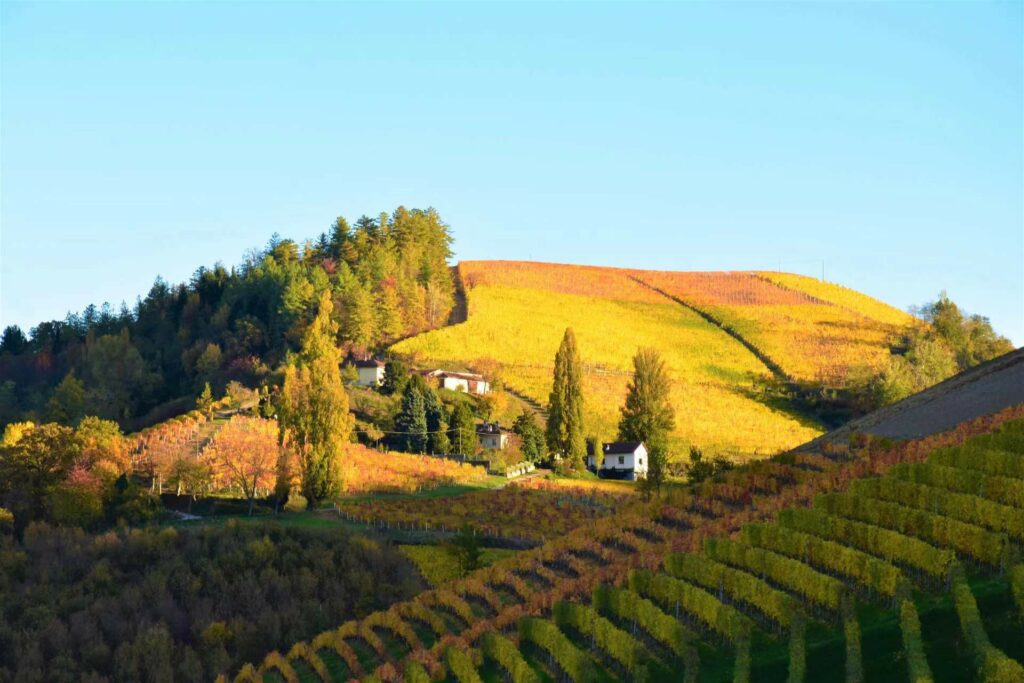 So what part of Bussia is the one that Colla makes his Barolo Bussia from? From a specific Bussia subregion known as Dardi: Beppe Colla used to farm it already when he was at Prunotto (and in fact, roughly two thirds of the Nebbiolo grapes he used to make that famous 1961 Barolo Bussia were sourced from Dardi). The Colla siblings thought so highly of Dardi that when they set out solo they bought eight hectares there. Six of the eight hectares face south/southwest and are planted to Nebbiolo on what is essentially a limestone-rich marly clay soil. Dardi is a special place, that some locals like to consider as being a part of an extended Bussia Soprana subregion (these same people tend to lump in Bussia Soprana another Bussia subregion too, that is called Mondoca). But I don't think that to be a valid assessment of the reality that are Bussia's subregions. The wines of Bussia Soprana, Dardi and Mondoca are recognizably different. If anything, given that Mondoca and Dardi are part of the same hill (Mondoca is higher up and Dardi just below), it is these two that could be lumped together in one and the same larger subregion. Logically enough, it follows then that the Barolos from Mondoca and Dardi are going to resemble each other to a degree; however, it is my not so humble opinion that the Barolos of Dardi and Mondoca are different enough to warrant keeping the two as distinct subregions, rather than view them as two subzones of a larger hypothetical Dardi-Mondoca subregion. To put all of this in somewhat more practical terms, to my taste Mondoca Barolos are especially structured and tough when young (in fact, some of the toughest Barolos of the entire Monforte commune, never mind Bussia), while Dardi's Barolos are much more perfumed and lighter in texture (I mean "lighter" in terms of a Monforte-lightness, which means hardly light at all, of course). In any case, the typical note of Dardi Barolos is a floral one (spicy too depending on the vintage's growing season characteristics); these are wines that are never outwardly fruity, and their mouthfeel has a certain austerity and tannic presence (in this they do resemble those of Mondoca quite a bit). Colla's holding is named Dardi Le Rose (also the name of the estate buildings) because of the large presence of roses peppered among the vines.
The Dardi Le Rose estate vines are planted on soil that is roughly 63% loam, 20% sand, and 17% clay. The vines are at least 35-60 years old and though not all the rootstocks are known, there is some du Rupestris present which gives very small productions but ensures outstanding drought resistance, a matter of no small consequence given the times of climate change we live in. For this reason, my readers would be wise to look at and buy Colla's wines in not just the great years, but in hot/dry vintages too, because this estate's Nebbiolo vines usually suffer less than those of others in similar years. For example, the 2003 and 2017 Barolos Bussias were exceptionally good at Colla, in the context of those furance-like vintages  (but the 2007 and 2011, another two very hot and dry years, were less successful). My favourite wines in the vertical tasting I report on here were in fact the 2017 (and that tells you something, because I unfailingly prefer the wines of years characterized by more classic weather patterns), 2016, 2015 and 2013. You will find there are some truly marvelous wines in this vertical tasting such that picking an absolute favourite is actually quite hard to do.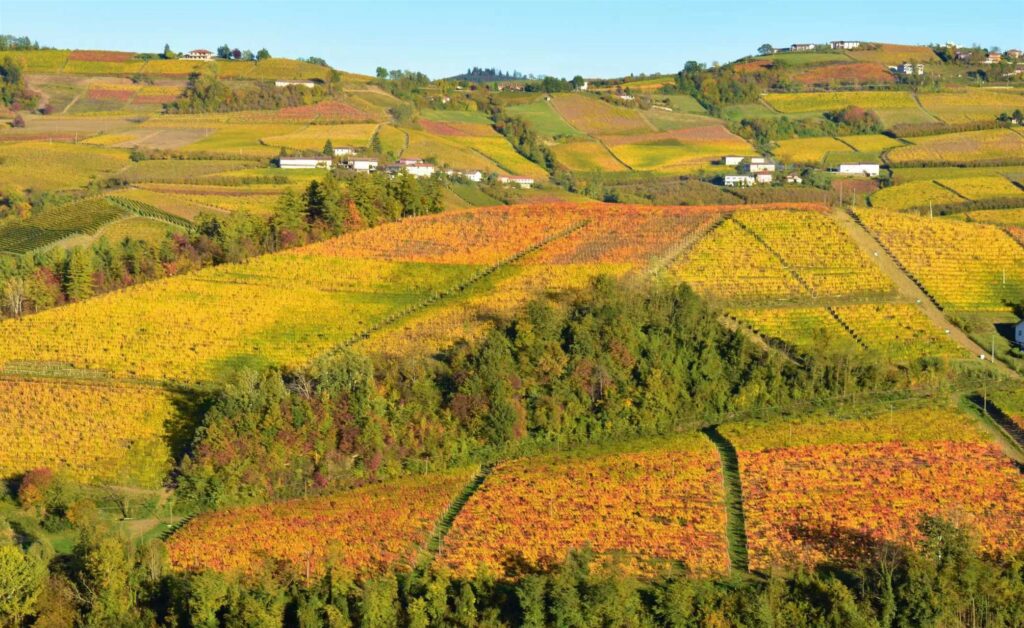 The wines in this tasting have all been tasted in three separate tastings over the last two years. Each of the three tastings featured the same vintages save for the 2019 wine that was tasted as a barrel sample at the winery only. The first tasting was held at the winery in September 2020; the second and third tastings took place in Shanghai in December 2021 and September 2022. There was little or no variation in scores, with only two bottles suffering from cork taint in two distinct tasting sessions. The wines I report on this tasting are therefore those of the most recent tasting (the 2019 is a barrel sample tasted at the winery).
The wines in the tasting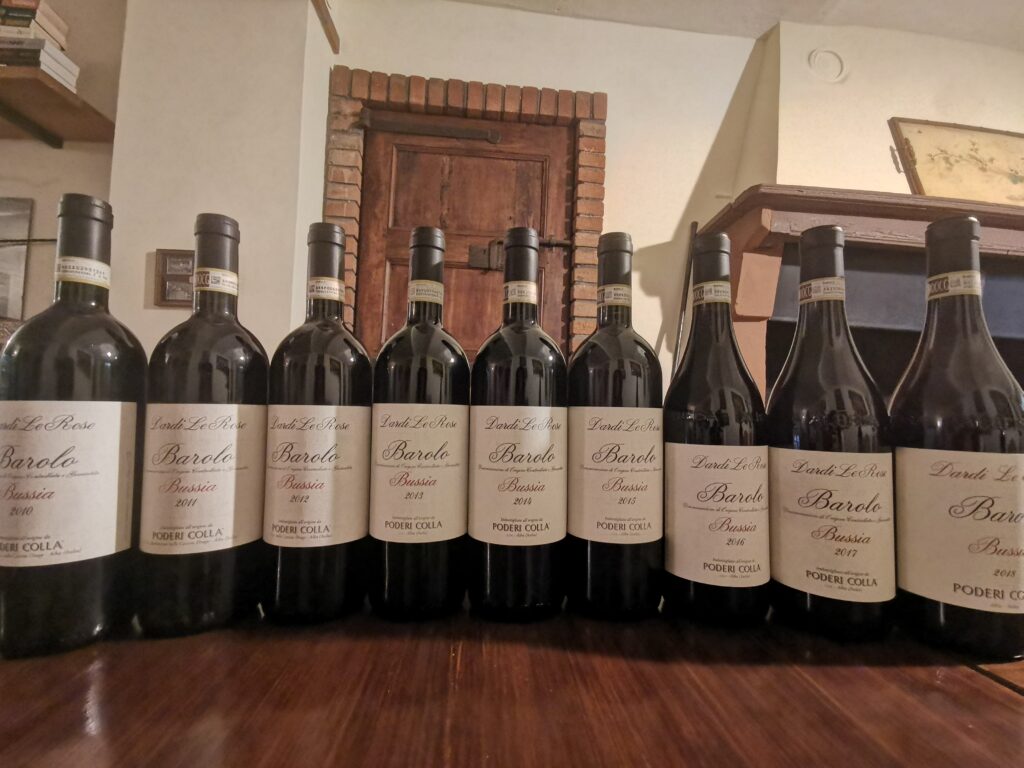 Poderi Colla 2019 Barolo Bussia Dardi Le Rose                        (93+)
Good full bright red. Intensely floral aromas of redcurrant, sour red cherry, mint and minerals are lifted by a top-note of blood orange. Juicy, sappy and savory on entry, then with strong soil tones in the middle, closing long with vibrant, sweet red cherry and mineral flavours. Finishes very fresh with smooth tannins and outstanding subtle length. A very pretty wine, this is tapered and precise, but it shut down in the glass and displayed an increasingly firmer tannic backbone, not to mention a building green note on the back end. Give this plenty of time in a good cellar to develop fully and round out. Tino Colla is a big fan of this vintage, and especially likes this wine's colour and tannin. He mentioned it reminds him of his 2016, so that's quite the praise given how outstanding his 2016 Barolo Bussia is. The 2019 vintage was one that gave homogenous wines overall, but hail posed problems in some areas. Overall, at Colla at least, it's a fresh year as this wine showcases admirably. My score is in brackets as this was a barrel sample: as I am sure the wine will score a point or two higher when I will taste it again sometime in the next six months, I have added a plus sign (+) to my numerical rating. Drinking window: 2028-2040.
Poderi Colla 2018 Barolo Bussia Dardi Le Rose                        93
Bright red. The perfumed, delicate nose offers aromas of sour red fruits, flowers and spices, complicated by mineral notes. The red cherry and red berry flavours are nicely saline but a bit diffuse, though I loved this wine's attractive light touch. Closes clean and juicy, with polished tannins but leaves behind hints of green nuances as well as of small red fruits and minerals. Better in Barbaresco than Barolo, the 2018 vintage for Barolo can be thought of as a more feminine year than the 2017 and the 2019 that preceded and followed it; in some respects, it is not unlike 2005, both years characterized by more delicate, easygoing wines of earlier appeal than usual. I suggest drinking this somewhat earlier than you would normally do with Colla's wines. Drinking window: 2025-2034.
Poderi Colla 2017 Barolo Bussia Dardi Le Rose                        96
Luminous red. Captivating nose offers red fruits, flowers, tobacco and minerals. Then seriously rich in extract, broad and full, with nuances of dark red cherry and incense emerging and gaining sweetness with air. The finish is firmly tannic, tactile and very long. At once very pretty and floral, but also very powerful, unlike most of Poderi Colla's Barolo Bussia wines the 2017 is more saline and spicy than it is floral, with the brown spice note reminiscent of some Barolos from Brunate. The 2017 vintage was a very early year marked by lots of vegetative growth and an early harvest (that year at Colla they picked even the Barbera in August, something which Tino Colla told me he honestly thought he would never see in his lifetime. The Nebbiolo was also picked early: on September 13, in fact the earliest ever date (at that point in time) at Colla. Colla's old vines and rootstock choice allows the vines to weather heat and drought better than many other vineyards. Drinking window: 2024-2037
Poderi Colla 2016 Barolo Bussia Dardi Le Rose                        96
Deep, bright red-ruby. Very pure aromas of raspberry, red cherry, crushed limestone and sweet spices. Then sharply chiseled, sappy and weightless in the mouth, with spicy and saline flavours of red cherry, menthol, rosemary and bracing limestone cut. Finishes tactile, long on perfume and an extremely firm tannic spine that will require lots of patience. This is another Colla Barolo Bussia that is much less floral than usual; (certainly much less so than the 2019 and 2018). According to Tino, this was the easiest vintage of all time, as everything from start to finish (Tino told me it was the same for all the other grapes too). He believes the 2016 Barolo Bussia will ultimately turn out like his 2010 but with more structure, or maybe like the 2001 Barolo. Drinking window:  2026-40.
Poderi Colla 2015 Barolo Bussia Dardi Le Rose                        95
The 2015 Colla Barolo Bussia is a gem. Not surprisingly perhaps because of the year's warmer weather (but not extremely so) characteristics, this is an atypical Dardi Le Rose Barolo given that it is more fruity than floral. Limpid red in colour, the nose is alive with aromas of red cherry, pomegranate, and redcurrant, complicated by hints of mint, sweet pipe tobacco and cedar. Forward, sultry and open in the mouth, with ripe, creamy flavours that are very similar to the aromas. The close is long and lively, with strong but smooth tannic architecture and noteworthy amounts of red cherry, crystallized cranberries and blueberry syrup reduction lingering nicely. Juicy and suave at once, this is a real crowd-pleaser. Drinking window: 2022-2040.
Poderi Colla 2014 Barolo Bussia Dardi Le Rose                      92
Medium dark red-ruby: this is darkest wine in the tasting. Aromas and flavours of red cherry, dried herbs (sage, thyme, rosemary), licorice lifted by a bright violet top-note.  Tastes saline, fresh vibrantly juicy on the mineral-laced floral finish. The 2014 vintage at Colla was marred by hail, but at least it struck early on in the year giving the vines time to recuperate. Rain during the harvest compounded problems, but as it fell on September 14 sept (at 2 in the morning) and the Nebbiolo in that cool vintage was picked about a month later the best sites were able to recover nicely. In a difficult year (but much better for Barbarecso than Barolo), Poderi Colla has come up with a gem boasting early appeal and easy-drinking charm. Drinking window:  2022-31.
Poderi Colla 2013 Barolo Bussia Dardi Le Rose                        96
Good deep red. Discreet, elegant and high-pitched aromas of raspberry, sour red cherry, violet, dogrose, star anise and mineral aromas are lifted by nuances of mint and blood orange. At once magically silky and creamy in the mouth, but with harmonious lively acidity providing wonderful clarity and cut. Crisp, powerful and suave, with the nicely repeating flavours of both sour and ripe red cherry, crystallized cranberries, candied violet, and tobacco lingering impressively. Drinking window: 2023-2045.
Poderi Colla 2012 Barolo Bussia Dardi Le Rose                        94
Good full red with a slight garnet tinge at the rim. Ripe red plum, red cherry, underbrush, herbs and tobacco on the exuberant nose. Rather dense on entry, then sweet and chewy in the middle, with very good intensity to the sappy, creamy red fruit and floral flavours. An impressively fine-grained wine for what was an unrelentingly hot year, as showcased by the building note of maraschino cherry on the long finish. This struck me as one of the more successful Barolos of the difficult 2012 vintage. Drinking window: 2022-2038.
Poderi Colla 2011 Barolo Bussia Dardi Le Rose                        90
Good full, bright red. Expressive aromas and flavors of raspberry liqueur, crushed strawberry, mocha, peppery spices and herbs, but this borders dangerously on the overripe and tired. Initially sweet and lush in the mouth, with welcome minerality keeping the wine's slightly baked fruit and herbal flavours fresh, but the substantial, still chewy tannins coat the mouth dry in the middle and leave a hint of grittiness on the long finish. I doubt this will ever improve much, if at all, so I'd drink it up fairly quickly while it has as much fruit as possible to offset the tannins, which aren't going to go anywhere. Drinking window: 2022-2030.
Poderi Colla 2010 Barolo Bussia Dardi Le Rose                        93
Good medium pale red. High-pitched aromas of raspberry, star anise, dog rose, and orange zest are nicely lifted by a bright violet top-note. Tactile and chewy on entry, then very light on its feet with bright flavours of red cherry, tobacco, licorice and mocha. This boasts impressive inner-mouth perfume to its precise, nicely juicy long very long finish that is both suave and lightly saline, with fully buffered tannins and excellent mineral reserve. Drinking window: 2018-2035.