Tenuta dell'Ornellaia 2004 Masseto Toscana Rosso                            100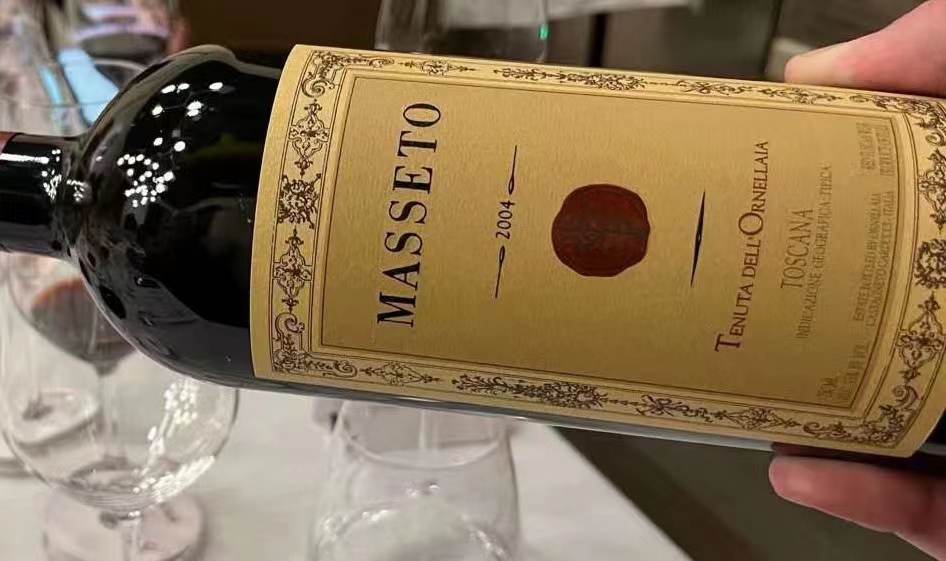 I have had every single Masseto wine ever made numerous times, and that includes the very first one, made back in 1986 (one year after the launch of Ornellaia's famous Bordeaux blend wine). At the time, the wine was not yet called Masseto, called simply Toscana Merlot or Merlot dell'Ornellaia (the first commercial release of Masseto with its definitive name as such was the 1987). I point this out so you put what I am about to say in the proper perspective: and that is that, for my money, the 2004 Masseto Toscana Rosso is either the best or at no worst one of the two best Masseto wines ever made. And this despite the wine at the time was made from very young vines.
Masseto's Merlot vineyard lies between 80-100 meters above sea level; it is characterized partly by the presence of Petrus-like blue clay in the soil. While there have been many outstanding Merlot wines of real note made in Bolgheri and on the Tuscan Coast in the last twenty years, it remains an extreme place in which to grow this wine grape, so Masseto's unique vineyard (historically subdivided into three sections, each with its own characteristics and harvest times) plays a big role in this iconic wine's ongoing excellence.
The 2004 Masseto Toscana Rosso is brilliant deep red-ruby with only a hint of a pale rim. The captivating nose is really what launches this wine into the pantheon of all-time greatest wines you, I, or anyone else has ever tasted: a panoply of extremely concentrated, superripe aromas of blackberries, blueberry nectar, black cherry, sandalwood, sweet spices, minerals, cedsar, and truffle, all lifted by a bright violet top-note. Rich and almost opulent on entry, but brightly focused in the middle, with tightly-woven, remarkably silky tannins and harmonious acidity nicely framing the sweet, shapely, nectar-like black and red fruit flavours. Enticing inner-mouth perfume of uncommon intensity and purity really lifts the luscious flavours on the long, ultra-suave, multilayered and remarkably well-balanced finish. The 2004 vintage is one of the all-time greatest vintages for Tuscan Coast wines, and the 2004 Masseto confirms just how great it was, and then some. In ultimate analysis, the 2004 Masseto is really one of those once in a lifetime wines the very first sip of which tells you that you are in the presence of greatness. Aged two years in 100% French oak barriques, this wine was still made at Ornellaia's winery (today's Masseto is made at its own winery at the center of the vineyard). Drinking window: now-2040.
Editor's Note: As Masseto is no longer one of the various wines of Tenuta dell'Ornellaia, it goes now by its own estate name of Masseto. But back in 2004, it was still a member of Ornellaia's portfolio (prior to being cleaved off into its own domaine) and so that's why the name of the wine reviewed in this tasting note appears the way it does; today, you'd be looking just for a Masseto wine).
Clemens Busch 2018 Pündericher Marienburg Riesling Spãtlese                      92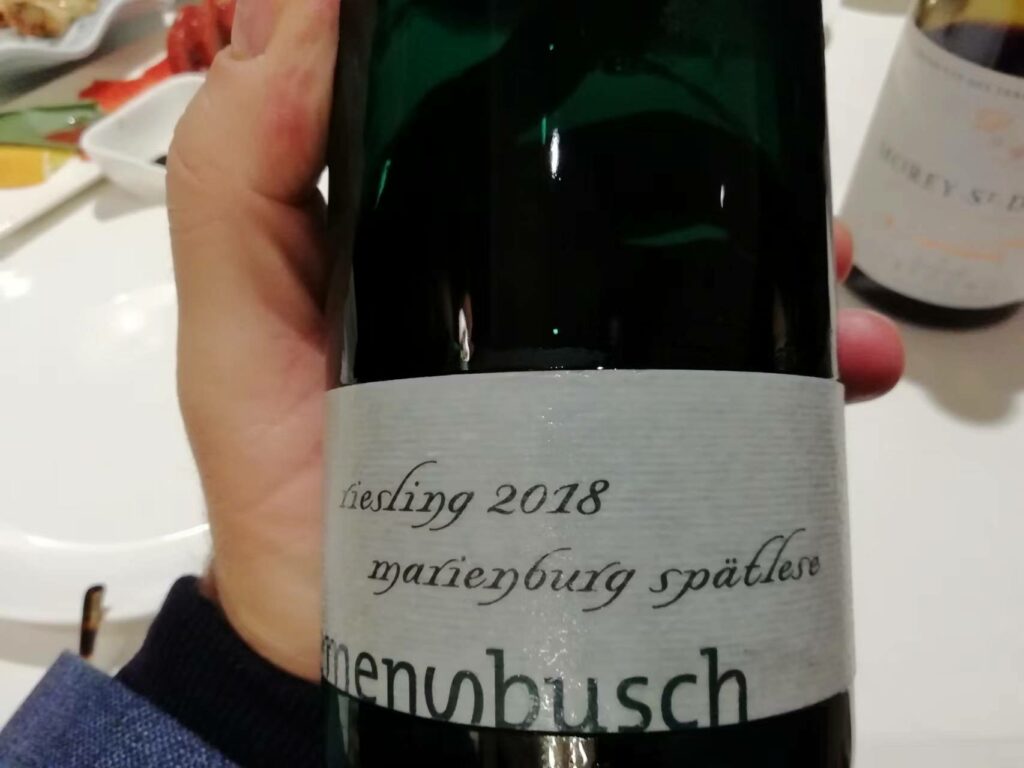 Located in Pünderich, or just about where the Middle Mosel meets the Lower Mosel, Clemens Busch is the fifth generation winemaker at his namesake estate (all previous family members who ran the estate were also called Clemens, but the latest Clemens in line decided to call his son Florian instead). The estate turned to organic farming in 1984 (one of the first to do so in Germany) and has been entirely biodynamic since 2015. This is one German wine estate that, outside the hype, does make truly successful dry wines that are actually pleasant to drink and you can buy with confidence (in other words, neither needlessly herbal nor jarringly salty, acidic and drying in the mouth); and the estate's sweet late harvest wines are excellent too. Even more commendable is the work the estate has done to bring to the fore the diversity of slate soils and habitats of the Marienburg, identifying the different portions of the site on the wine labels (Fahrlay, Falkenlay, Felsterrasse, Raffes, Rothenpfad).
The Clemens Busch 2018 Pündericher Marienburg Riesling Spätlese is a very pretty pale-straw green with golden tinges. Aromas of Kaiser pear, whipped cream, flint, white peach and lime are lifted by notes of lemongrass and watercress. The pristine, precise flavours echo the aromas, and are very nicely extended on the long sweet and sour close by harmonious acidity. On the sweet side just like you'd expect and want a Spätlese to be, but nicely balanced by the zippy acidity so this stays light and lively on the palate. The energetic, long aftertaste is at once mineral and racy, while featuring repeating nots of white peach and lime cordial, plus a welcome complicating note of marzipan that is absolutely enchanting. Drinking window: now-2035.