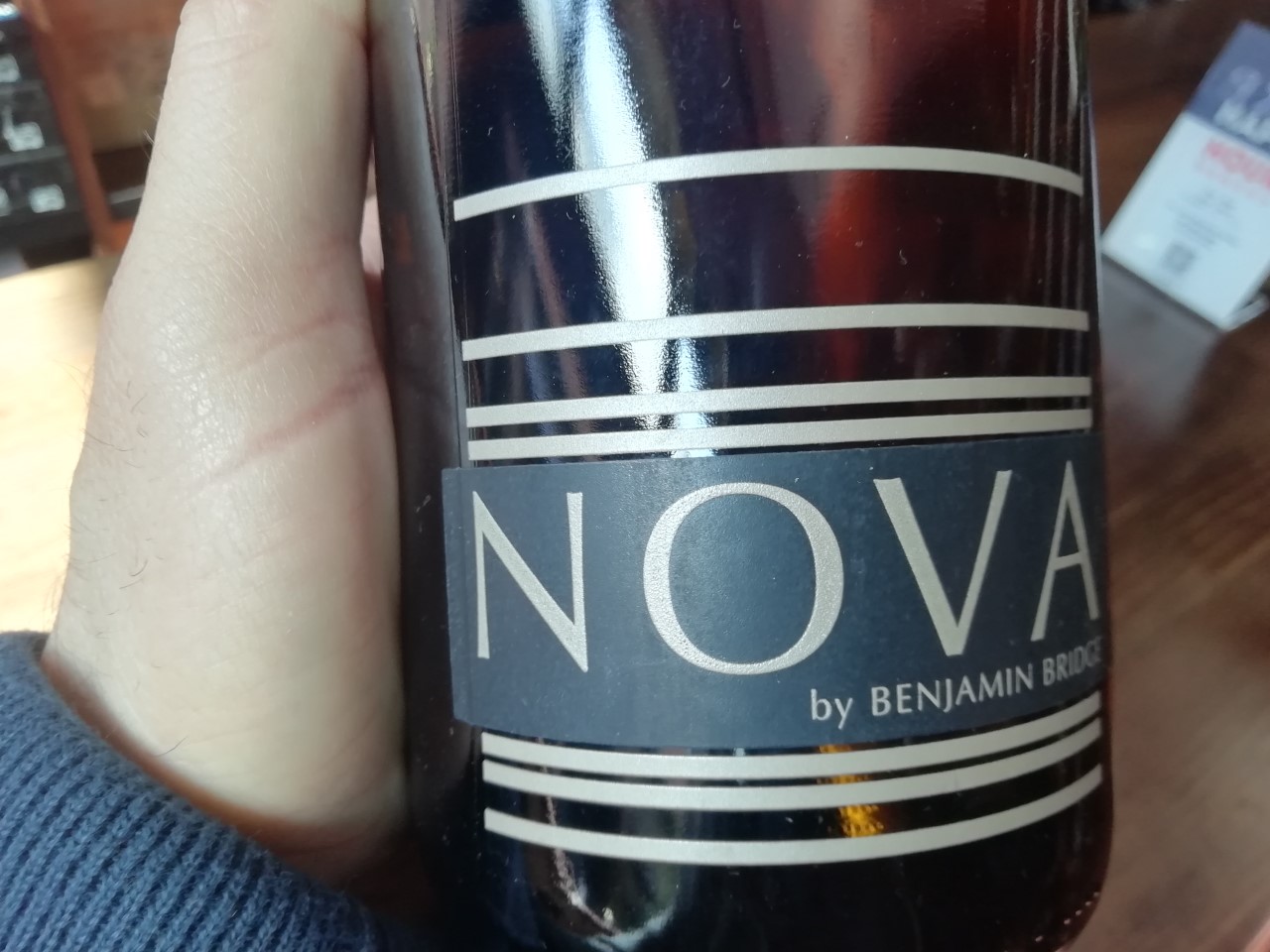 Benjamin Bridge 2020 Muscat Nova 7 Nova Scotia Canada                                              92
Canada makes some super interesting sparkling wines: perhaps not surprisingly, given that in the country's cool climate growing high acid grapes shouldn't be that hard. And in fact, estates like British Columbia's Blue Mountain and Ontario's Henry of Pelham make world class sparkling wines that are not just blessed with high acidity but very complex too. But it's Canada's maritime provinces that have developed a really interesting, high quality sparkling wine production that deserves to be better known. For example, Benjamin Bridge in Nova Scotia has been remarkably successful with its Muscat blend called Nova 7, a wine of which I have truly never had a bad vintage of. This delicately sweet sparkler is just exceptionally well made (with the knowing winemaking consultant help of Peter Gamble, one of Canada's finest wine minds): after you have the first glass, you can't help but want another and another after that, and before you know it, the bottle will be empty in no time.
The Benjamin Bridge 2020 Nova 7 Nova Scotia Canada is a complicated blend of various Muscat varieties, Geisenheim, and Ortega. Bright straw yellow with pink tinges, it offers a panoply of expressive, very fragrant peach, melon, vanilla, cinnamon, lime, grapefruit and white flower aromas. Juicy, fleshy and lively, with harmonious and very lively acidity (this clocks in at a noteworthy 2.97 pH and 12.3 g/L total acidity) nicely extending the delicately sweet (45 g/L residual sugar) yellow and white fruit flavours on the long, effusively floral, peachy finish. Boasts considerable drag and charm, this little beauty packs in a ton of flavours and only 7% alcohol. It's a perfect summertime tipple to be enjoyed with friends and loved ones on porches, at barbecues and garden parties, and while watching romantic sunsets on the beach (and just about anywhere else, for that matter). Drinking window: now-2023.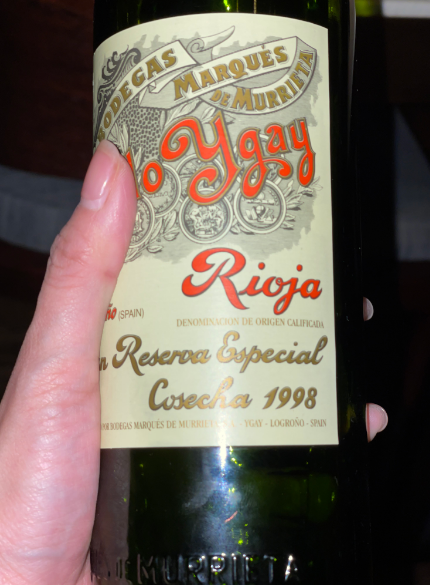 Marques de Murrieta 1998 Castillo Ygay Gran Reserva Especial                                    93
Marqués de Murrieta is one of Spain's Rioja region most famous estates, perhaps best-known for this wine, the Tempranillo-based Castillo Ygay Gran Reserva Especial. Founded in 1852 by Luciano de Murrieta, the winery is now owned by the Cebrián-Sagarriga family (since 1983), situated in the denomination of La Rioja Alta not far from the city of Logroño (the estate also owns Pazo Barrantes, where it produces lovely Albariño wines in Galicia's Rias Baixas).
The Marques de Murrieta 1998 Castillo Ygay Gran Reserva Especial is a blend of 85% Tempranillo, 13% Mazuelo and 2% Garnacha, sourced from an individual parcel of vines and is aged for 30 months in American oak barriques. Very dark ruby in colour, it offers sexy aromas of blueberry, dark cherry, licorice, herbs and vanilla. Silky smooth on entry, in the middle and on the long suave finish, the ripe chocolaty herbal and fruit flavours are supported by harmonious acidity and boast real breadth and precision. Ready to drink and utterly delicious, this will nonetheless keep for another decade in a good cellar. Drinking window: now-2030.