China's Puchang Vineyard is one of the country's ten best wineries. It produces a number of world-class wines, and is especially noteworthy for growing and making wine from old Georgian grape varieties such as Saperavi and Rkatsiteli, as well as local Chinese hybrid varieties (like Beichun and Rodinshuang, also known as Clovine, a local, highly aromatic, Muscat hybrid variety). Puchang is essentially the only winery in China currently making outstanding wines with these varieties, a sign of how the people there think outside the box and carefully planned the winery growth strategy. Rather than go planting the usual Cabernet Sauvignon and Merlot that now many in China are abandoning, they sought those grape varieties that were most likely to give the best results in a desert, extremely hot during the day and extremely cold during the night habitat. At Puchang, they simply understood than in its climate reality, the usual grape varieties might not have been the right choice. And so it is that over the years, Puchang Vineyard estate's wines have won numerous awards and accolades, and the estate itself was named the 2017 China Winery of the Year by the Berlin International Wine Competition. And it is why the winery now makes a really pretty good red wine from he Beichun hybrid grape, a variety that basically nobody outside of China is acquainted with.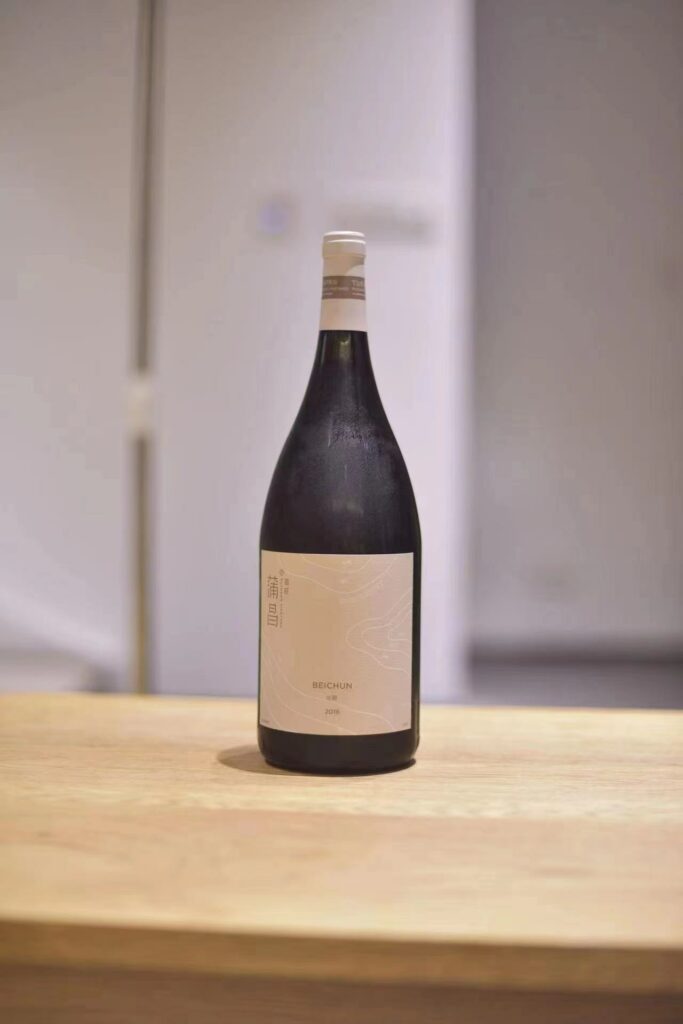 In this report, I detail the first ever English-language vertical tasting of Puchang Vineyard estate Beichun wine. The tasting took place recently in Shanghai in the presence of Clara Wang and her staff. Clara Wang, whose family owns Puchang Vineyard estate, is the winery's director and general sales manager for the domestic and international markets. She flew to Shanghai from her home in Hong Kong for the tasting and other winery-related business. Even though I only moved permanently to China in 2020, I actually have known Clara for close to twenty years, when we both lived in Rome but neither one of us was aware we were involved in wine. At the time she was a Senior Organisational Development Advisor for the World Food Program based at the FAO in Rome. Wine really does work in mysterious ways: I never could have imagined, not in a million years, that I would meet and get to know a wine producer from China in Rome, of all places (a country where it is far more likely to run into and meet Italian wine producers), and that I would then one day move to China for good and get to frequent that same producer here again, tasting all her wines annually and/or writing up verticals. Honestly, you can't make this stuff up.
Getting to know Puchang Vineyard estate
Puchang Vineyard owns sixty-seven hectares of vines and makes about 80,000 bottles of wine/year. The estate was originally founded in 1975, but was bought in 2008 by K.K. Cheung, a Hong Kong entrepreneur whose family has long had ties to Xinjiang (his wife was deployed there during the Cultural Revolution). The in-house winemaker is Liu Xiao Yi, who has been with Puchang for five years now: he is helped by the head winemaker, Italian consultant winemaker Loris Tartaglia who has been making wine since 2004, working all over the world (from North and South America to New Zealand) and has been consulting at the winery since 2013.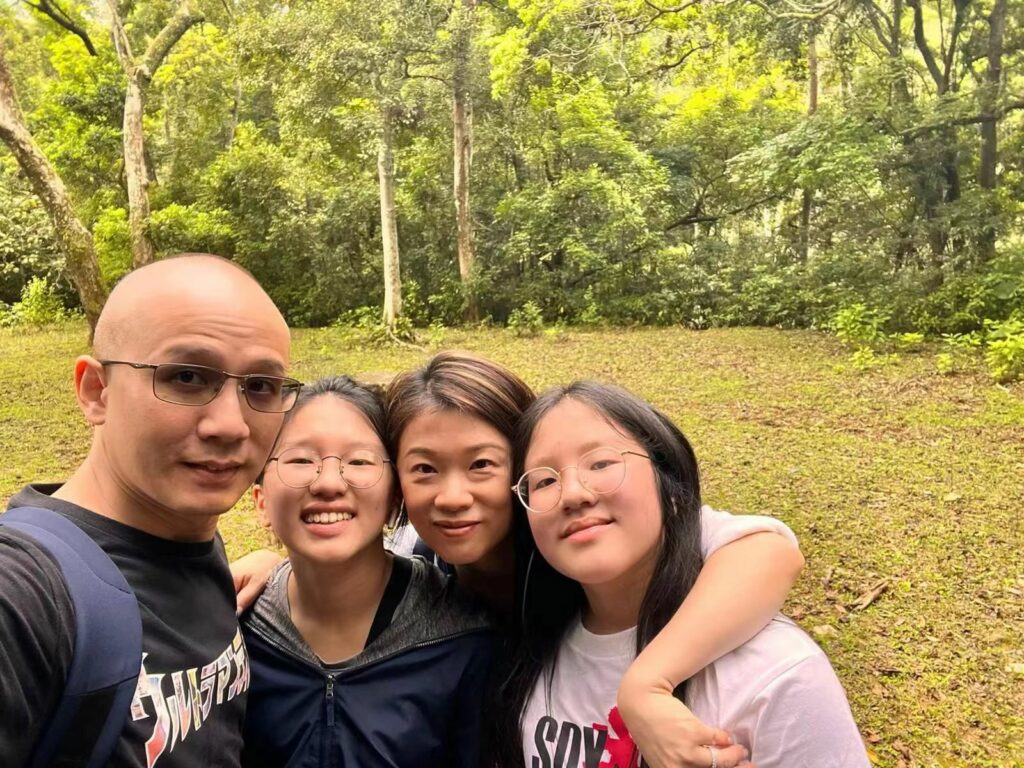 Puchang Vineyard estate winery is located in the Turpan Valley of Xinjiang, near the Tianshan mountain basin. Turpan is a city located roughly thirty meters above sea level and one hundred and fifty kilometres southeast of the provincial capital Urumqi. And despite its harsh continental climate conditions [very cold winters (down to -13 degrees Celsius) and summers that are very hot (up to fifty degrees Celsius) and droughty (as little as four millimeters of rain in June, and if you can believe it, that's the wettest month of the year usually)], Xinjiang is the source of some of China's best agriculture products, such as the country's top apricots, dates and raisins. Wine grapes grow very well there too, and vineyards and winemaking have a very long tradition in the region (for example, Marco Polo described Xinjiang vineyards already back in the thirteenth century). It is an area located at roughly the same latitude as Bordeaux, so it cannot surprise that Xinjiang has a long and distinguished association with wine. If on hand the climate is difficult, on the other it is such that common vineyard disease pressure is essentially unheard of in the region. Not surprisingly, Puchang Vineyard estate is organically farmed, using no chemical products in the vineyards, and is committed to eco-sustainable development of the land. In fact, since 2013, Puchang has been Ecocert-certified (Ecocert is a well-known and highly-respected French leader in the certification of organic vineyards). Factor into Puchang's equation the fertile land and the huge diurnal temperature shifts it is blessed with and you begin to understand why not just Puchang, but Xinjiang too, has the potential to make, and in fact is already making, world-class wines.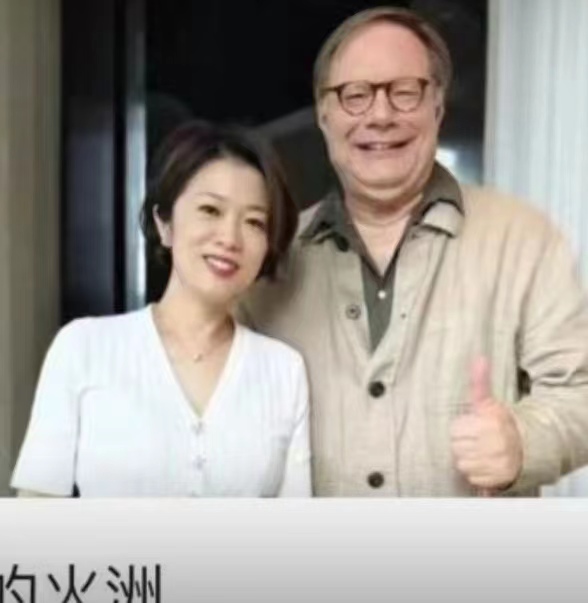 The Bei series of grapes
The Bei series of grapes (four wine grapes and three juice grapes, all named with the prefix 'Bei') are a family of very successful Muscat Hamburg and Vitis Amurensis hybrids (for some of these newly-minted hybrids, Vitis thunbergii was used instead of Vitis Amurensis) created at the Beijing Botanical Garden of Institute of Botany of the Chinese Academy of Sciences in 1954. The hybrids were created with the goal of making not just excellent wine grapes but grapes that could also withstand the punishing weather conditions of China's climatically-challenged region. Without doubt, the biologists were successful in their intent: Beichun, Beihong, and Beimei are grape varieties that can survive the coldest winters; and Beichun in particular, has proven ideally suited to making fine wines. And while all the 'Bei' grapes are so cold-resistant they do not need to be buried come wintertime in order to survive the extreme weather, they also guarantee at once high yields and grapes that have both high sugar and soluble solid content concentrations (19-23%). Furthermore, wines made from the Bei grapes have deep colours, with some also having a Muscat-like aroma, especially Beimei (a wine grape) and Beixiang (a juice grape). An added bonus of the Bei grapes is that they are very disease-resistant as well (for example, to grape downy mildew, bird's eye rot and powdery mildew). Beichun in particular has very large leaves, and this is a bonus for a grape that has to live in a very hot and sunlit summer environment. Today, Beichun and the other Bei grapes are grown everywhere in China: for example, they have proven successful not just in the difficult northwest, but in the humid environments of southern China too, where most wine grape varieties have trouble growing. There they have also been used for the development of grape rootstocks. At last count, there are about 7,000 hectares of Beichun and other Bei grapes planted in the country.
Puchang Vineyard's Beichun wine
Of all the Bei grapes, the one that seems most capable of making fine wines is Beichun, the wines of which are very classic reds that are deeply coloured and full-bodied, but refined. The wines are marked by high acidity and noteworthy tannic clout. The tannins ripen slowly, so long hang times are beneficial, as is long maturation in oak. At Puchang, they pass through the Beichun vineyards numerous times during the harvest (which usually takes place between mid-August and mid-September), Yquem-style, to catch Beichun grapes at perfect stages of ripeness because grape tannins can ripen unevenly, with a stubborn tendency to remain greenish in some years,  and so need to be checked upon regularly.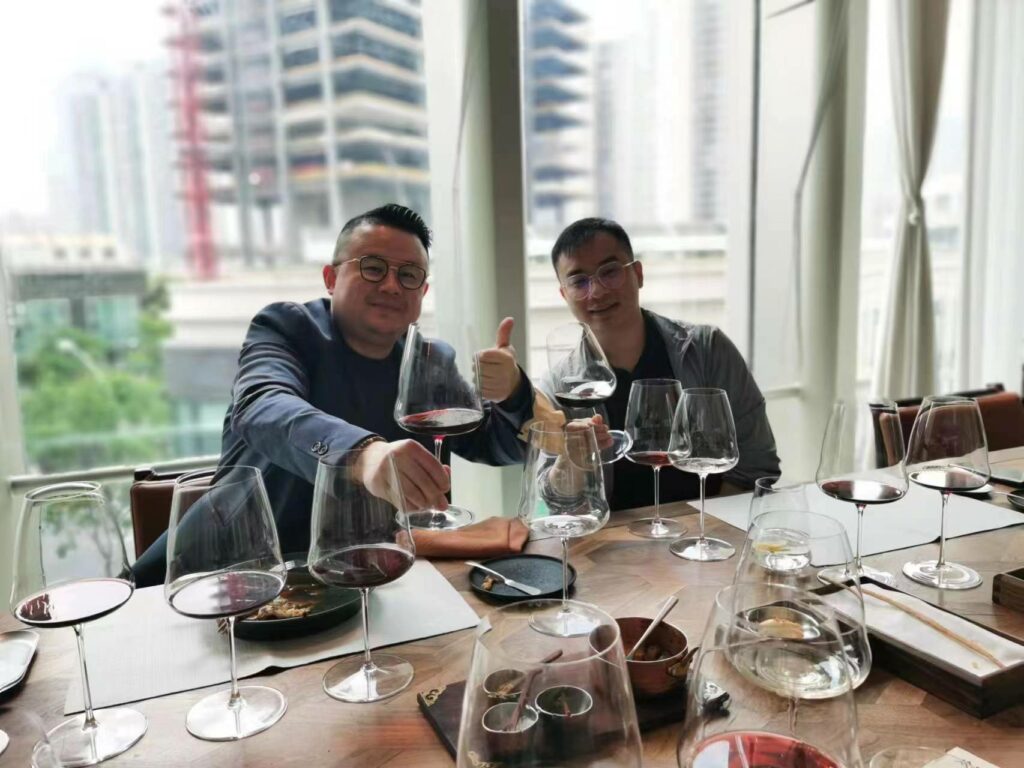 Puchang's first vintage of Beichun wine was the 2013, and the vines are now 25-30 years old. The vines were planted at about 600 meters above sea level over roughly 500 Mu, more or less the equivalent of thirty-three hectares. Puchang works closely with the local residents and contract farmers with whom they share knowledge on sustainable farming and learn how to cultivate and follow grape vines in the area's unique terroir. Given how little experience anyone has with Beichun, and how little is known on how to make high-quality wine with it, Puchang's is still a learning process. And so it cannot surprise that in an effort to make better and better wines that best express what the grape variety and the region can offer, different viticultural and winemaking techniques have been employed over the years. This means that some of the wines described in this tasting report differ from each other not just because of vintage variation but because of other factors too, and I shall broach these, where possible, in each tasting note. For example, the winery staff has learned the wine needs to age in oak for long periods to smoothen fully, and so over the year the aging period of the wine has been modified to various degrees, but ultimately being lengthened prior to the wine going on sale. Climate is also very important in understanding the differences presented by different Beichun wines: for example, since 2017 the local climate has become much hotter, and the staff at Puchang Vineyard have found Beichun ripens much more completely with the wines of recent years exhibiting more polished tannins, especially when the oaking regimen is appropriately prolonged. The winery is currently making about 30-40,000 bottles of Beichun annually; none was made in the 2017 vintage because they felt it was not up to the usual standard. Interestingly, the estate has begun making a "Reserva Especial" version of Beichun wine, much like in the mould of the ultra-famous Reserva Especial wine from Vega Sicilia. The 2019 vintage is the first one they have ever made (only 1200 bottles); and like that Spanish icon, it is a blend of various vintages: 2013 (15%), 2014 (30%), 2015 (35%) and 2016 (20%). Bottled only in magnum, only 1200 bottles were made and it will not go on sale for now, but used instead by the winery for special occasions. Time will tell if the wine will one day go into production.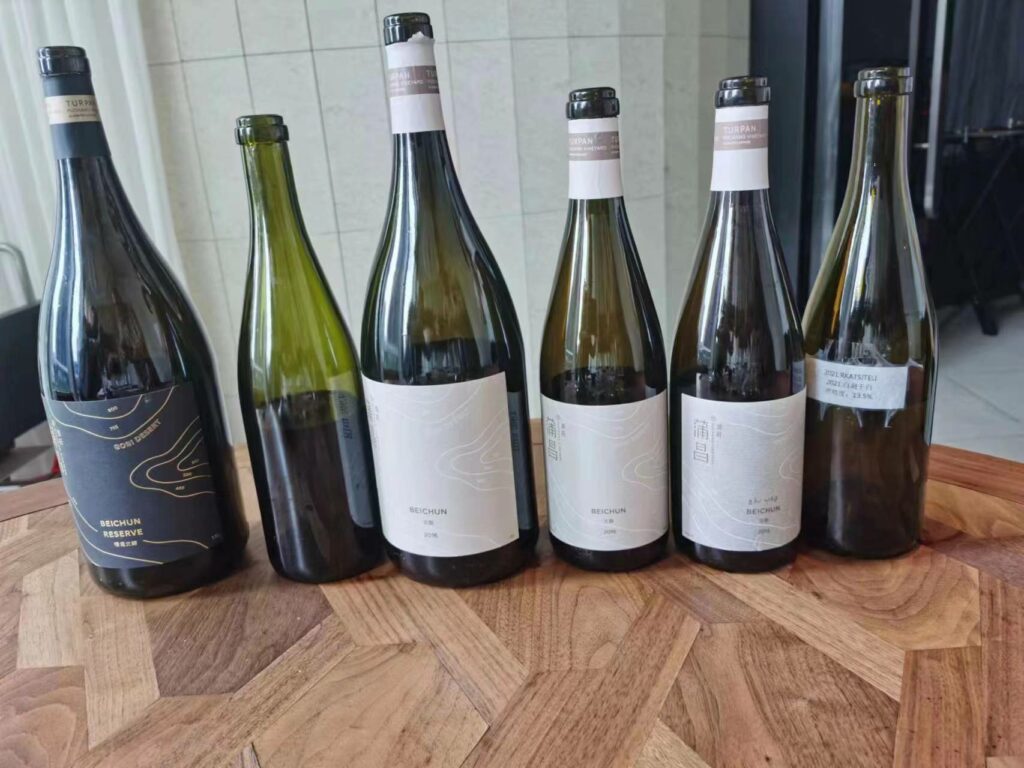 The wines in this tasting report
I tasted the following wines in Shanghai this past June in the company of winery director Clara Wang, ultra-likeable and capable Brand manager Kevin Yang and very quiet and competent winemaker Liu Xiao Yi. The wines were sourced directly from the winery. I tasted the 2013 vintage at my home from my personal collection that I have been building of old Chinese vintage wines.
Puchang Vineyard 2019 Beichun Reserve Turpan Xinjiang     94+
Opaque ruby-purple. Deep, high-pitched aromas of raspberry, cherry-cola, potpourri and black olive. Becomes delicately smoky with aeration, revealing sweet black and red fruit and spicecake flavours, with slow-building polished tannins and inviting candied violet and tarry qualities. The noble tannins add grip to the long, peppery, tightly focused finish. Very deep, refined wine. Drinking window: 2026-2035.
Puchang Vineyard 2018 Beichun Turpan Xinjiang            94
Luminous deep ruby-red. Perfumed aromas of black and red cherries, quinine, cocoa and licorice, with a violet undertone. Enters smooth and suave, then elegant and austere in the middle but with building creaminess to the sweet and silky flavours of dark cherry, smoky plum, sandalwood and sweet spices. The aftertaste is long, mouth-coating and round. This is excellent, somewhat reminiscent of an Amarone-styled wine that is very well balanced. Stainless-steel fermented, and aged in old oak (third fill) 500-liter and 225-liter barrels for twelve months, then another eighteen months in bottle prior to going on sale. Drinking window: 2026-2034.
Puchang Vineyard 2016 Beichun Turpan Xinjiang            93
Moderately saturated red. Sweetly spicy on the nose, with aromas of red fruit, cinnamon and nutmeg. Still youthfully shut down on entry, then showcases slowly rising creaminess with more spiciness on the opulent, broad and savory middle and finish. Closes long and fresh, with very vibrant reminders of red berries and red cherry. The 2016 vintage featured one of the colder beginnings to the growing seasons (with vines of the other grape varieties getting unburied ten days later than usual), but of course beichun had no such problems eagerly gbuddinga dn flowering without problems with only a slight delay in its usual annual starting averages. The 2016 Beichun wine was aged in 50% staineless steel and 50% French oak for eighteen months. Drinking window: 2025-2032.
Puchang Vineyard 2015 Beichun Turpan Xinjiang            93
Fully saturated ruby-red. Aromas and flavours of dark fruit, mint, soy sauce have a real aromatic nuance, with repeating minty nuances lingering nicely on the precisely delineated, clean, fresh saline aftertaste. There is an austere quality to this wine that is captivating, and it's still very young. The 2015 vintage was a warmer one in Xinjiang, but that the Beichun grape marches to the beat of its own drummer is well-exemplified by this wine, which actually offers characteristics more in line with those of cooler vintages than it does of similar warm ones. Aged in 50% stainless steel and 50% French oak for twenty-four months. Drinking window: 2024-2032.
Puchang Vineyard 2014 Beichun Turpan Xinjiang            91
Medium dark ruby-red. Floral nuances complement the dark plum, blueberry and strawberry aromas. Then hints of cocoa and cumin complicate the red and blue fruit flavours. Not the last word in complexity or concentration but a nicely balanced midweight wine that is presently drinking very well. 50% stainless steel and 50% French oak for twelve months. Drinking window: 2023-2028.
Puchang Vineyard 2013 Beichun Turpan Xinjiang            90
Deep red. Inviting aromas and flavours of strawberry, cocoa, coffee and oak-derived spices. Linear and nicely chiseled in the mouth, with crisp red and black fruit flavours slightly camouflaged by oak and spices. The finish is borderline long and still vibrant, but I would drink this up sooner rather than later. This is the first vintage ever made of the Beichun wine, and I can see clearly why Puchang felt this grape and wine to be very promising at the time they made their first wine. Unless I remember incorrectly, this was aged in all small French oak for 24 months. Drinking window: 2023-2026.