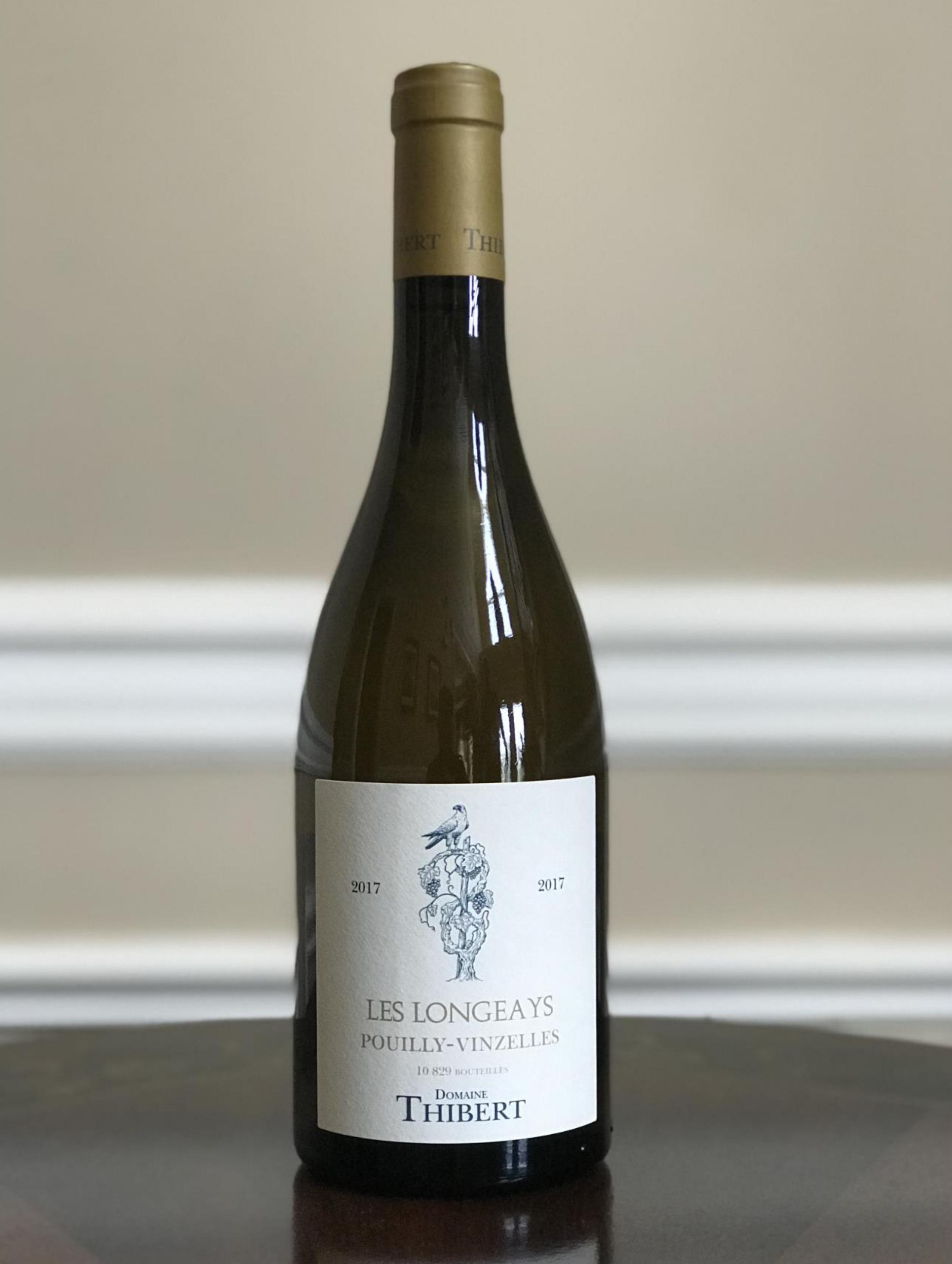 I started tasting the excellent Mâcon wines from Christophe Thibert about three years ago. I have been a big fan of the Chardonnay wines from the Mâconnais for a decade. The average quality has grown exponentially. In my opinion, for a number of years the only vigneron who knew how to make Premier Cru quality wine from single vineyards in the Mâcon was Jean-Marie Guffens, a self-taught export from Belgium who shocked the French wine world with his singular and intensely concentrated wines which started to appear on the market in the 1980s. Parker was a big supporter, followed by Steve Tanzer and then by anyone else who tasted the wines. In the last 15-20 years such notable Burgundians as Anne-Claude Leflaive and Dominique Lafon invested heavily in the Mâcon—both for quality and value. Olivier Merlin, a partner with Lafon in a superb single vineyard in Pouilly-Fuissé, worked with Guffens in the 1990s and now makes exceptional wines under his own label.
Thibert has now emerged as the latest vineyard owner—or should I say "terroir investigator"—in the Mâcon to show the world just how brilliantly Chardonnay expresses itself in the best soils in the Mâcon. Recently, Thibert was featured in the French wine press that compared his meticulousness and precision to that of Arnaud Ente, "the magician of Meursault". Unlike Ente whose wines are very difficult to come by and painfully expensive, the Thibert wines are available and quite affordable.
Thibert's Domaine started out with 1.6 hectares and has since grown to more than twenty hectares. The Thibert's farm ten different single vineyard sites: four are in Pouilly-Fuissé, two in St. Veran, two in Mâcon, one in Pouilly-Loché and one in Pouilly-Vinzelles, but also produce a set of wines under the "Grands Classiques" heading that include two more Mâcon, another Pouilly-Fuissé and another St.Veran. On Thibert's website, he emphasizes how much he and his sister learn each vintage and from their careful modifications in pruning. He now ages all his wines for a minimum of nineteen months and has reduced new oak to less than 10%. The Thibert wines certainly capture the ripe fruit from the Mâcon but with an underlying mineral and acid grip which allow them to age as well as any Puligny or Meursault. I was particularly impressed with his 2017 Pouilly-Vinzelles from the Longeays vineyard. This is the best vineyard in the very small appellation just south east of Pouilly-Fuissé. Except for being less expensive, it is all but indistinguishable from a well-made Pouilly-Fuissé. Among Thibert's "children" this is one of his favorites. As is the case with almost of all of the Thibert wines the nose is restrained at first, but intriguing hints of white flowers, white and yellow fruits and a spicy overtone will emerge with time. The chewy texture and density on the palate lets you know that Thibert's vines have dug deep into their subsoil. He likes his wines to see five to seven years of aging after bottling. Allen Meadow's 90-93 rating seems well merited (readers of Burghound know that he is a careful, conservative scorer) and I am in that camp too. I quite like these wines and believe them to be outstanding good buys (Thibert's wines are available at numerous quality retailers in the USA including Grapes the Wine Company in White Plains, New York), something that cannot always be said of fine white Burgundy.