I visited Domaine Dujac during a break in Covid-restricted travel, and walked in the Gevrey-Chambertin's Aux Combottes vineyard (and also doing so in Morey-Saint Denis's Monts Luisants 1er cru and the Clos de la Roche grand cru nearby), at a time when the Coronavirus had not yet hit and "lockdown" was a word nobody had ever even heard of.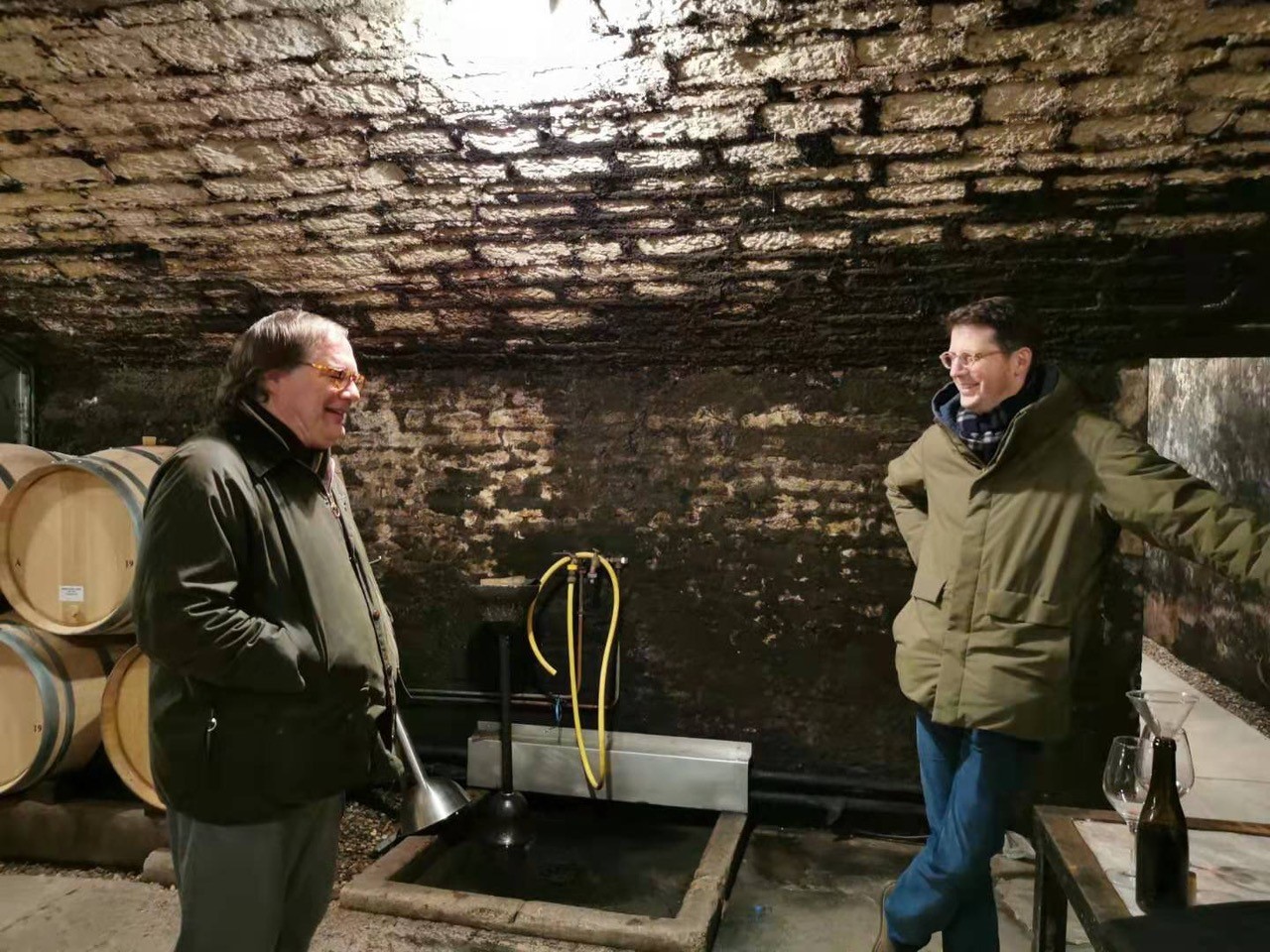 Clearly, I did not know then just how lucky I was to be there and talking face to face with owner Jeremy Seysses: sadly, walking through the vineyards and tasting from the cellar in France would soon become a difficult event for many French wine writers and sommeliers, a near impossible one for European wine writers and sommeliers, and an outright impossible one for those living in North America and Asia as travel was severely curtailed if not downright halted altogether to try and combat the deadly pandemic. In a year when practically no foreign wine experts were able to visit any wineries anywhere, I am both grateful and happy to have been able to do so, in Burgundy, the Rhone, Bordeaux, Champagne and Italy. And without doubt, one of the highlights of my year was the visit to Domaine Dujac.
The domaine and the wines in this vertical tasting
Domaine Dujac was born in 1967 when Jacques Seysses bought the Domaine Graillet (an estate that did not do much estate bottling) and renamed the estate after himself (Domaine Dujac, as in "Domaine du Jacques"). For accuracy's sake, readers should note that it is often written that the estate was born in 1968 as that was the year the winery released its first vintage, but Seysses had actually bought the property and renamed it the year before.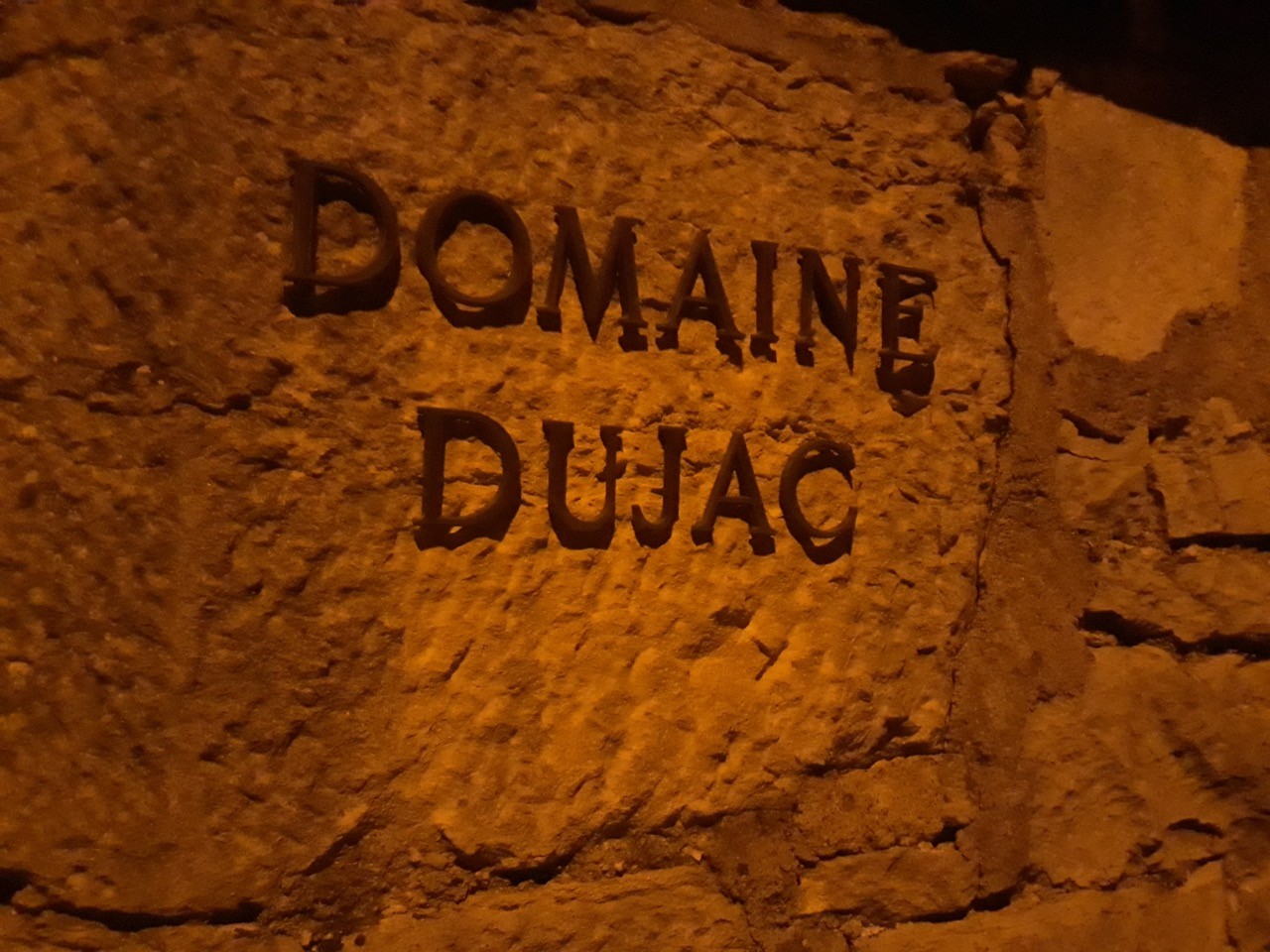 Jacques Seysses did not come from a winemaking family (he was the heir to a biscuit company fortune) but loved wine and learned the art and science of winemaking under Gérard Potel at the Domaine de la Pousse d'Or in Volnay during the 1966 and1967 vintages. And though the 1968 vintage will not go down in the annals as one of Burgundy's finest, the subsequent one, 1969, was a great deal better, convincing Seysses that there was in fact a future in the wine business. Today the new generation runs the Domaine, with the eldest son, Jeremy, joining his father and mother Rosalind at the winery in 1988, followed by the youngest son Alec in 2003 (in between, Jeremy's wife Diana, trained in oenology, also joined the estate in 2001). The new team has led the move over to organic viticulture (the estate was officially certified as such in 2011 but they began experimenting with organic farming in 2001 on four hectares, converting the whole estate over to this farming practice in 2008. In 2003 they began using biodynamic agriculture methods as well). Over the years, Domaine Dujac also increased its vineyard holdings: the original five hectares owned in 1968 became eleven in 1977, then fifteen and a half in 2005. In so doing, the estate no longer farms just within the confines of Morey-Saint-Denis, but has expanded its vineyard holdings to many prestigious premier and grand cru vineyard sites outside of its original stomping grounds, including some in the Côte de Beaune, for example in Puligny-Montrachet (1ers crus Folatières and Combettes). The winemaking at Domaine Dujac has always been characterized by the use of whole bunches, as the family likes the delicacy this winemaking technique brings out in the wines (at times, a small percentage of stems may be removed depending on the vintage).
Gevrey-Chambertin and the Aux Combottes vineyard
Gevrey-Chambertin is a world-famous Appellation boasting 315 hectares of Villages level vineyards, plus another 84 and 55 hectares of vineyards that are classified as Premier Crus and Grand Crus, respectively. Gevrey-Chambertin is one of Burgundy's most famous and oldest vineyard areas, with vines growing there already in the 5th century (and possibly much earlier than that too). The red wines are some of the firmest and biggest of all red Burgundies, though considerable nuances exist between wines made in the various Gevrey-Chambertin terroirs, such that a Griotte-Chambertin or Chapelle-Chambertin wine is easily distinguished from one made with Chambertin grapes (or should be).
The Aux Combottes vineyard is located directly south of the village of Gevrey-Chambertin, and is the only Burgundy premier cru to be completely surrounded by grand crus: Clos de la Roche is to the West and the South, Mazoyères-Chambertin to the East and Latricières-Chambertin to the North. Despite this, Aux Combottes was not classified as a grand cru possibly because, from a topographical perspective, it dips somewhat along the plane of the slope, which contributes to the creation of a slightly cooler microclimate than that of the surrounding grand crus). Aux Combottes also has a slightly heavier, wetter soil that may at times penalize the vines and the wines: in fact, even Seysses himself mentioned that in his view wines from this vineyard tend to lack the nobility of tannins that characterize wines made from Grand Cru grapes. That said, it is only fair to recognize that well-made wines from Aux Combottes, such as those made by this estate, are invariably much better than many wines from overly large grand crus where quality is either overrated or variable, such as is the case with some wines from the grand crus of Clos de Vougeot, Echezeaux and Charmes-Chambertin, for example (my scores in this article will reflect the often underrated quality of the wines from this cru, and be more generous than most). In fact, that the Aux Combottes vineyard was one of great quality is well exemplified by a portion of it being awarded to Latricières-Chambertin at the time of the official delimitation of that grand cru.
Domaine Dujac is the single biggest land owner of Aux Combottes: the whole premier cru is roughly 4.7 hectares in total, and Domaine Dujac owns about 1.5 hectares of that total. The Pinot Noir vines were planted between 1970 and 1989 and, as mentioned above, have been farmed organically and biodynamically since 2003. Domaine Dujac's vines grow between 271 and 282 meters above sea level on a significant 5-6% slope gradient. The soil of Aux Combottes is extremely complex, changing within the cru from one end to the other, but mostly it is made of limestone fragments and fine limestone gravel. In fact, the eastern section of the vineyard is characterized by a topsoil that is 40-50 centimeters deep, is reddish-brown in colour and is littered with angular limestone-rich gravel and stones. By contrast, the western side of the premier cru is marked by the presence of smaller gravel particles and clay but while the eastern subsoil is mostly limestone rich in marine fossils (what the French refer to as the calcaire à Entroques, a crinoidal limestone whose many fractures provide a water-storage system for thin soils), the western side's subsoil is of a different geologic origin and therefore composition (calcaire de Comblanchien, a particularly hard limestone that is quarried for the making of building blocks). Annoyingly, Burgundy's premier and grand crus rarely sit on just one limestone type (let alone soil), and so we can only infer what, and how much, each of the soil types contribute to the finished wines, but there can be no doubt that the different limestones and different soil compositions contribute to the complexity of the wines from Aux Combottes (and all other premier and grand crus, for that matter).
More importantly, and I dare say not surprisingly given the position of the vineyard, wines from Gevrey-Chambertin Aux Combottes showcase elements of the wines from both Gevrey-Chambertin and Morey-Saint-Denis. The Combottes wines often have a stony, mineral personality (even elements of graphite and iron) not unlike those found in wines from Clos de la Roche (Morey-Saint-Denis), but can also show a certain muskiness (bordering on an animal character) more typical of Gevrey. In my experience, the latter characteristic is not really present, or as present, in wines from the Clos de la Roche. I also find that the wines from Aux Combottes greatly benefit from a little bottle age, as they tend to be rather firm and shut down almost right from birth (and especially so from about two to six/seven years from the vintage). In my estimation, this leads to many wine writers and somms routinely underestimating these wines when young.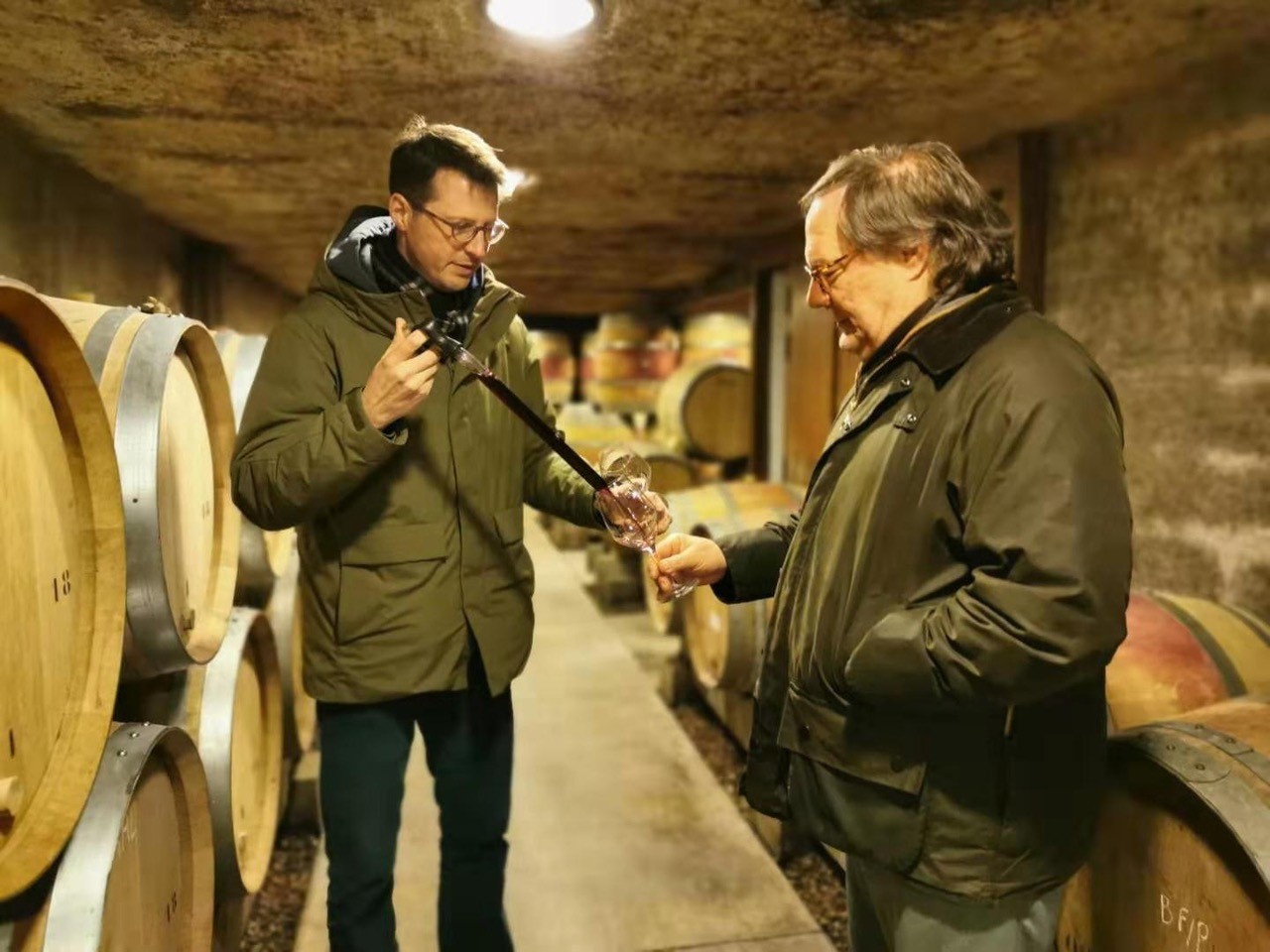 The wines in this report were tasted on November 28, 2020 at the fifth edition of the Terroir Renaissance International Wine Symposium. The vertical tasting featured an impressive sequence of what I believe to be the finest vintages of this wine made at Domaine Dujac in the last twenty years. Owner Jeremy Seysses connected via webinar to explain the wines in his customary low key, highly erudite and enjoyable manner.
The wines
2017 Gevrey-Chambertin 1er Cru Aux Combottes 92
Right red. Showcases an extremely refined but sneakily concentrated nose with aromas of red cherry nectar, orange peel, and a strong floral overlay. A noteworthy saline undertow carries the flavours similar to the aromas on the long vibrant finish. A very classic red Burgundy, and a joy to drink even at this young age. As Combottes did not suffer from frost in 2016, the yields in 2017 were moderate (40hl/ha); hail did hit the vineyard in 2017, but damage was limited to the leaf canopy. The grapes were harvested on September 10. Drinking window: 2025-2042.
2016 Gevrey-Chambertin 1er Cru Aux Combottes              93
Luminous pale red-ruby. Perfumed, penetrating aromas and flavours of crushed strawberry, raspberry nectar, Oriental spices and soy sauce. Offers very good bounce and poise and an almost plump but long suave finish. Strikes me as being more modern in style than the classic 2017, with echoes of the New World in its rather rich mouthfeel. But an absolutely brilliant wine, characterized by a standout sugar/acid balance and showing none of the consequences of the 2016 vintage's famously poor weather (few areas of Burgundy were left unscathed: luckily enough for Domaine Dujac, practically all of Morey and a large chunk of Gevrey -that part where Combottes is located and from where this wine is made- were untouched). Grapes were picked on September 17 at slightly generous yields (48 hl/ha). Drinking window: 2023-2035.
2010 Gevrey-Chambertin 1er Cru Aux Combottes               92+
Vivid medium-dark red. Piercing menthol and floral tones on the nose, then a somewhat cooler character, with a minty and anise quality, not to mention a mineral edge, to the red and blue fruit flavours. A classic in the making almost from day one, this finishes long and crisp, with lip-smacking acidity nicely extending the seamless flavours at the back. A small crop (29hl/ha), harvested on September 23. A difficult year weather-wise (smaller berries than usual due to a lot of shatter and millerandage, and also much more water than usual during the summer) led to the 2010 red Burgundies being slightly underestimated at first, but many have developed splendidly. Drinking window: now-2040.
2009 Gevrey-Chambertin 1er Cru Aux Combottes              94
Deep bright red. Offers a cool mix of ripe Mediterranean aromas and flavours in keeping with the relatively hot weather that year: sweet spices, herbs, beef bouillon and deep red cherry notes have a smooth, almost opulent mouthfeel. Finishes long, clean and remarkably fresh with hints of cinnamon on the back end. Very energetic and nicely juicy, this is a rather big red Burgundy is still very youthful and I would actually hold off on drinking it for another few years still to allow it to develop more nuance still. Indeed, it ought to develop very nicely in the years to come. The grapes were picked (yield: 45hl/ha) on September 13 in an effort to avoid any possible note of surmaturité (overipeness) in a relatively hot growing season. Drinking window:  2022-2040
2006 Gevrey-Chambertin 1er Cru Aux Combottes            93
Bright medium-dark red. Spices and ripe red fruit with floral nuances dominate the ethereal nose, while crystallized red cherry and berry flavours echo on the rich deep palate, making for an amazingly appealing mix. The nose and palate provide a study in contrast, with the lifted, exotic nose completely opposite in style to the tactile, glyceral mouthfeel. From an unheralded vintage, this wine is a masterpiece, pretty and precise, and currently drinking beautifully. The grapes were picked on September 27, at yields of 36hl/ha. A wine made that more remarkable because there was some real botrytis pressure in 2006, that required serious sorting of the grapes at harvest time in order to make wines of noteworthy purity. Drinking window:  Now-2030.
2005 Gevrey-Chambertin 1er Cru Aux Combottes          95
Deep red-ruby. Captivating aromas and flavours of ripe red cherry, black cherry, smoky plum, vanilla, maraschino liqueur and soy sauce, with a dusting of Oriental spices adding complexity and interest. A remarkably powerful, fleshy red Burgundy, this is currently Pinot Noir for Cabernet lovers: I say this only with regards to the wine's structure, because otherwise the pure rich red and blue fruit flavours are all Pinot Noir, and a great one at that. An opulent, hedonistic wine but that boasts exceptional fruit-acid-tannin balance (not an easy feat in 2005, some wines of which are marked by unripe polyphenols, a fact made worse by many estates overextracting in an effort to provide backbone) and great potential. I just hope to get the chance to drink a bottle in a about a decade's time, for this wine really ought to be something special and memorable by then. Yes folks, believe it or not, this will need at least another six to seven years to really open up and fully reveal all it can be. Back in its time, before climate change reared its ugly head, 2005 looked like a once in a lifetime type of vintage but we may see a number of similar vintages in future. The grapes were picked on September 18, with yields of 45hl/ha. Drinking window: 2025-2050.
2002 Gevrey-Chambertin 1er Cru Aux Combottes               91
Luminous red, with hardly any rim, this is still very youthful in colour. Then very youthful in perfume and body as well, with nuances of mint, black cherry, blueberry, some mushroom and forest floor exploding throughout. Overall a bright, deep, lively and very noble red wine, tjaht is less high-pitched on the palate than it is on the nose. A tough of drying tannins emerge on the long back end, but I didn't find any hint at all of game or animal funk that Jeremy Seysses picked up (as he stated rather brilliantly, the 2002 Aux Combottes was partly shaped by the vintage but also by the extreme 2003 vintage that followed, as the cellars were a bit warmer than usual because of the furnace-like heat that so marked 2003. Therefore some wines, while delicious, show a slight Brettanomyces character). I remember tasting this wine soon after release and it always had a touch of grittiness to its tannins but, this observation aside, I really do not find the Brett character to be obvious at all; certainly, there is nothing barnyardy about this Aux Combottes wine). The grapes were picked on September 22, at yields of 40hl/ha. Drinking window: now-2032.
1999  Gevrey-Chambertin 1er Cru Aux Combottes              94
Big deep red and very youthful, with hardly any pale rim. Initially slightly subdued on the nose, it opens up with aeration and showcases a pure and light on its feet personality, with a fruit-tannin-acid balance that is admirable and rare. Redolent of red and black cherry, sweet spices, tobacco, chocolate, ink and iron notes, this is very ripe but has penetrating acidity that leaves a refined impression on the palate. Literally fills the nose and mouth with ripely powerful but charming aromas and flavours on the long suave finish, while confirming an impression of great youthfulness. I love this! Drinking window: now-2035.