Barolo boasts many very fine estates but most of the time it is always the same fifteen or so that everybody talks and writes about. And yet there are many other producers in the area that are worth shining a spotlight on, and this is what we also aim to do at the TerroirSense Wine review, where we try hard to go beyond the tried-and-true and to give our readers more information and more to think about. And so today it's the turn of Viberti, located in the Vergne hamlet, a fraction of the bigger Barolo commune, that makes Barolos from many different top-quality crus but also a standout Barbera d'Alba and Langhe Nebbiolo wines.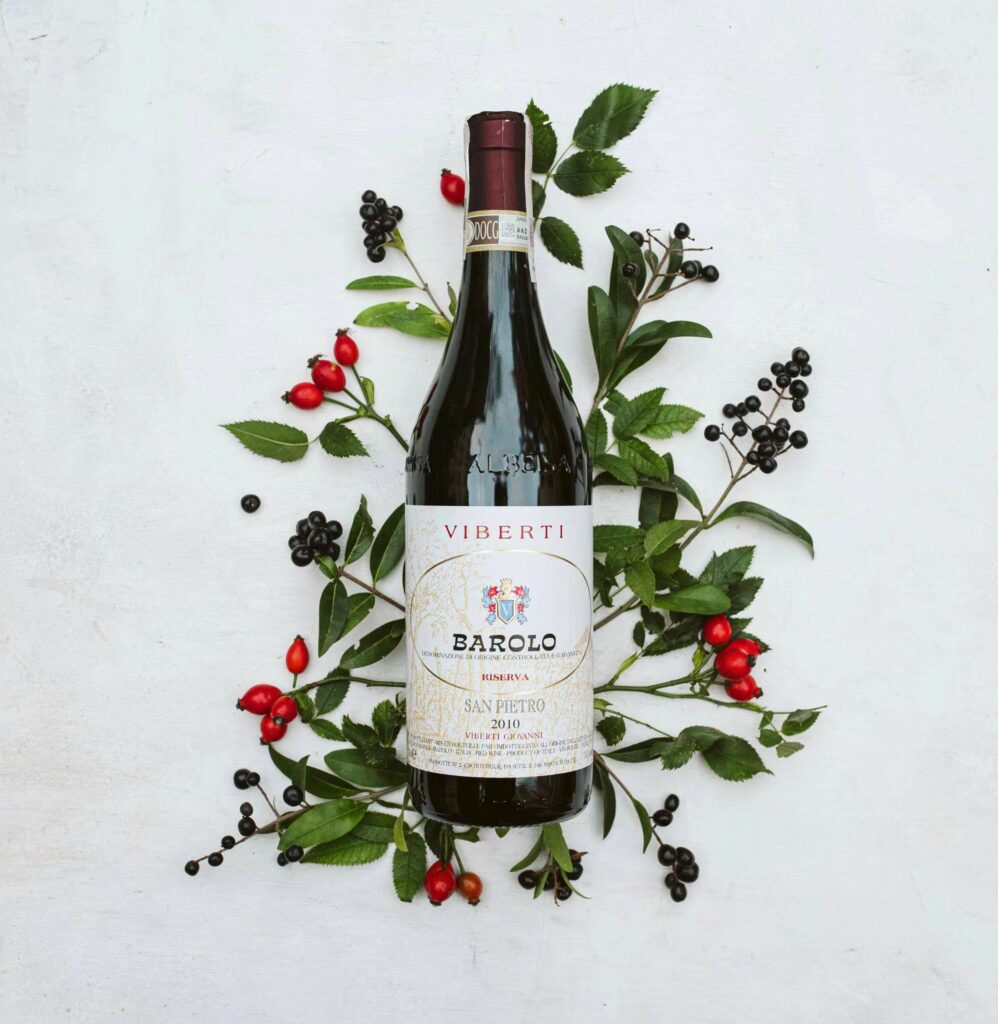 Viberti is a very common family name in Barolo circles, but this is the Viberti estate known as Viberti Giovanni (or Viberti for short), that is located in Vergne (a fraction of Barolo) not far from the G.D.Vajra winery. It is an estate that is noteworthy not just because of its many fine wines made from grapes farmed in some of Barolo's and the Langhe's best crus, but also because the family runs not one but two absolutely outstanding restaurants.
In fact, restaurants are very much an important, inescapable, part of the Viberti Barolo history and present-day reality. Their first restaurant, the Ristorante Buon Padre (tel. +39017356192), which has always doubled as a country hotel too ("Albergo Ristorante", in Italian), opened its doors in 1890 and preceded the family's production/bottling of Barolo by almost thirty years. A bastion of excellent traditional Piedmontese cooking, if you want to try the original, authentic versions of brasato al Barolo, vitello tonnato or agnolotti del plin, then this is the place for you. Similarly, but in a more modern vein, the food at the other family restaurant, La Gemella in Barolo (tel.+39 376 012 3854), is also utterly amazing, and possible even better. I know that, just about now, you might find yourself thinking that I am digressing: but in fact, the restaurant connection to Viberti's wines is very strong, because it is the restaurants that led to the family bottling wine. For if the Viberti family has been bottling wine since the beginning of the twentieth century (it will be 100 years in 2023!), it is because they needed to offer their guests something to drink, and so bottling and selling their own wines was an only logical step to take. At first it was Dolcetto, Barbera and Nebbiolo: the last of these three gradually morphed into the Barolo Buon Padre (the estate's classic Barolo made with a blend of grapes from different vineyards as was the custom in the area right up until the 1980s) that we know today. It was Antonio Viberti who bought the house in which the restaurant is located in, also turning it into the only place in the whole immediate area that sold salt and tobacco. In so doing, he further augmented the family fortune. However, it was his son Giovanni, who married the talented Maria Rosso (who has long been the soul of the Ristorante Buon Padre and is especially well-known and admired for her pasta), who greatly expanded the family's vineyard holdings such that the Viberti estate now farms some of the most important crus in all the Langhe.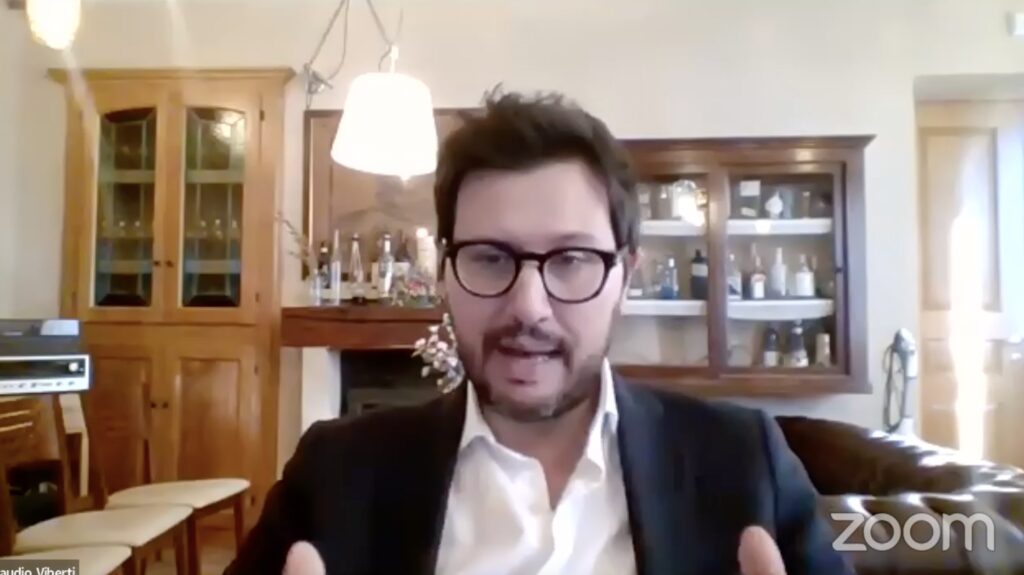 The modern-day estate
Today, the Viberti winery makes about 80-100,000 bottles a year and is essentially run by Claudio Viberti, son of Giovanni and Maria, who followed in the footsteps of his elder brother Gianluca (it was Gianluca who in 1989 started to make single-vineyard district bottlings of Barolo at Viberti). Claudio, the youngest of Maria and Giovanni's three sons, also graduated from the Enological School of Alba and entered into the family business in 2004 and he soon started setting things on a different path. For example, he disliked the Barbera wine his father was so proud of, and really thought more could be done with the grape. He therefore told his father that he'd gladly work with the family, but only if they stopped making the Barbera as they were and started making a better wine. Claudio admits his father was slightly offended by this, but paternal love being what it is, the elder Viberti relented and let his son take over: Claudio immediately replanted with much tighter spacing of the vines and dropped yields, and began making a much more complete, smoother Barbera wine that rapidly became one of the estate's two flagship wines. This new Barbera wine was named "La Gemella", in honour of the mother, Maria, who was a twin and has always been identified as the real driving force behind the family and estate. In fact it is Maria that has insisted over the years that the family keep making wines such as Barbera d'Alba and Dolcetto d'Alba, given that these are the wines locals like to dine with every day compared to the bigger, more tannic, Barolo that isn't usually viewed as an everyday drinking wine in the Barolo countryside. In 2008, Claudio took over running the family winery, while his brother Gianluca founded the new Casina Bric460 winery nearby. In 2018, Claudio started on a new project involving a new winemaking facility and hotel in the Bricco delle Viole.
The vineyards and wines
The estate boasts two flagship wines, each of which has either given its name to a restaurant or has its name been given to it by a restaurant: the Barbera La Gemella and the Barolo Buon Padre. The Barolo Buon Padre represents the continuation of the original Nebbiolo wine being served at the Ristorante Buon Padre starting in 1923, when it was made with grapes from the La Volta and the Bricco delle Viole crus only. Today the wine is most often made from as many as ten different vineyards, 85% of which are located within the Barolo commune (Albarella, Bricco delle Viole, Fossati, Perno, San Pietro, San Ponzio), another 10% in Monforte (Terlo) and 5% in Novello (Bergera). Grapes from Fossati have been used to make the Barolo Buon Padre up until and including the 2020 vintage, but are no longer included as of 2021, while in the meantime the winery has added grapes from the Ravera cru (the portion of the vineyard district that is located in the Barolo commune: only 4% roughly of the cru is located there, for the vast majority of Ravera belongs to the Novello commune). Of real importance is that all the grapes used to make the Barolo Buon Padre are culled from vineyards planted on soils of Saint Agatha Fossil Marls lithology (typical of the Tortonian stage of the Miocene Epoch and known to give earlier-maturing, more approachable Barolos already in their youth) and that about 80% of the vineyards are located between 400 and 500 meters in altitude, meaning a more cool-climate environment, a matter of no small importance in these times of climate change. Relative to Barolo, the estate also makes an outstanding Barolo Monvigliero (a negoce wine made from bought grapes that will be joined as of the 2022 vintage by a brand new Barolo from the San Lorenzo di Verduno cru) as well as three Barolo Riservas from the Bricco delle Viole, La Volta, and San Pietro crus (up until the 2015 vintage included, the estate used to make a Barolo Riserva Ravera as well). Last but not least, the winery produces a delightful Rosé wine (Rosato, in Italian) called La Gemella Rosata (made 100% with the Nebbiolo Rosé clone CN 111) and an outstanding single vineyard Barbera d'Alba called Bricco Airoldi: planted in 1921, this is the last patch of Barbera vines still found within the boundaries of the Bricco delle Viole cru.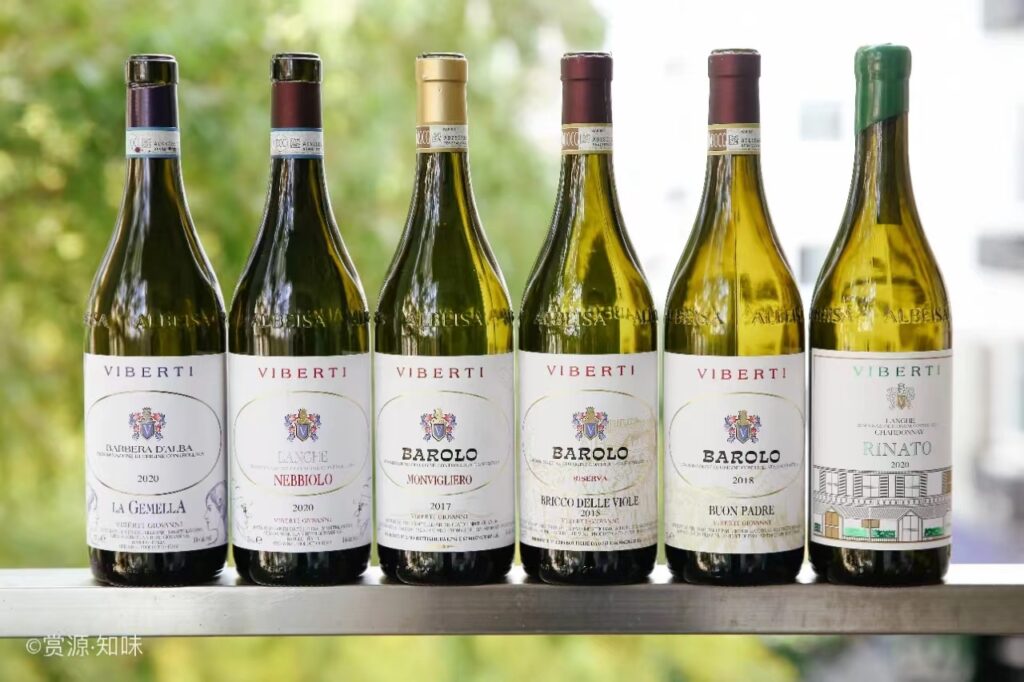 The wines in this tasting
2020 Chardonnay Langhe Rinato                                                         88
Pale straw yellow. Cool aromas of Granny Smith apple, fresh citrus and balsamic hints. Then broad and classically dry, but with good juiciness to the linear flavours of orchard fruit and citrus. Slightly austere in its cool minerally mouthfeel on the long, uncomplicated finish. Better in a year's time, when it will have developed more volume. More Puligny than Chassagne. Drinking window: 2023-2027.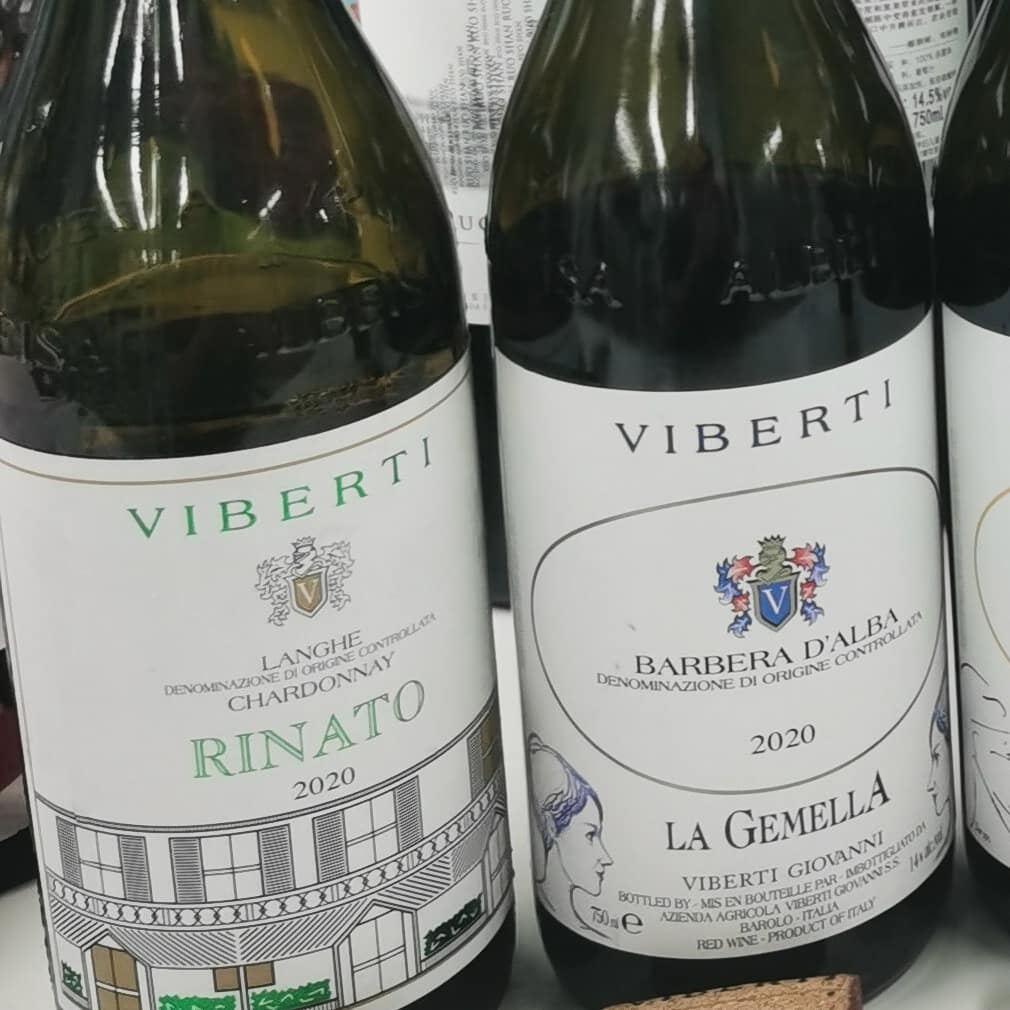 Viberti 2021 Vino Rosato La Gemella Rosata Piemonte                         91
Bright pale pink. Perfumed aromas of rosehips, peach, orange blossoms and a hint of sweet spcies for added interest. Fresh and juicy in the mouth, with similar flavours to the aromas, but with greater texture and concentration than most of today's Rosé wines, Italian and from other countries. Closes zippy and nicely focused. Named in honour of Maria, the mother of the current generation running the show, and herself a twin (gemella, in Italian), this is made with the old Nebbiolo CN 111 clone of Nebbiolo Rosé, one of the three or four best Nebbiolo clones ever developed but very hard to find nowadays (isn't progress just so wonderful?) such that estates have to rely on massal selections if they want to make wine with it. Drinking window: 2022-2024.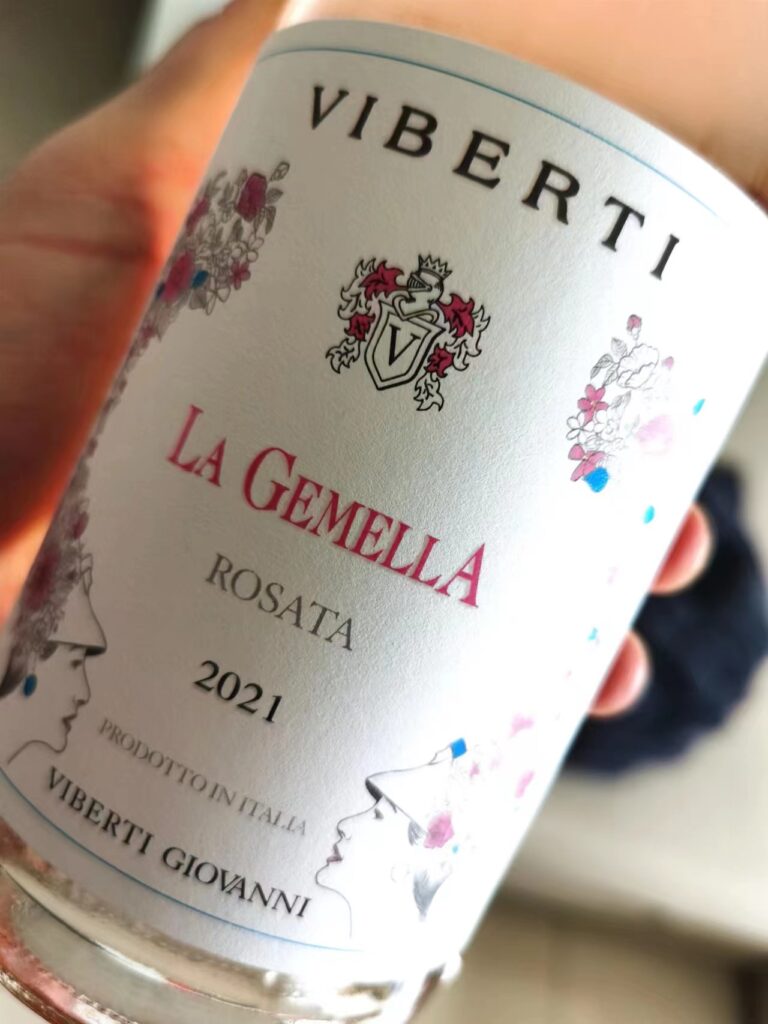 Viberti 2020 Barbera d'Alba La Gemella                                  90
Bright dark ruby-purple. Blackberry, plum, violet, mint, and spices on the nose. Juicy and sweet on entry, then youthfully tight in the middle, picking up in volume on the suave finish that features flavours of plum and dark berries. In a cooler style and not especially high in acid for a Barbera wine, this finishes medium long and offers plenty of early, easy-going appeal. Fun to drink and uncomplicated, this will go perfectly with pizzas and pastas. Drinking window: 2023-2027.
Viberti 2020 Nebbiolo Langhe                                        92
Bright luminous red. Truly captivating lift to the aromas of raspberry, sour red cherry, Asian spices and rose. Fresh and intensely flavoured, with an almost pinot-like silkiness of texture to its sweetly spicy red fruit, peppery and floral flavours. Very graceful wine with real depth and breadth that closes long, subtle, and perfumed. Made with a percentage of whole bunches (40% or so), this wine's spicy, red cherry perfume is at once sexy and sultry. Well done, this delivers whole lot of wine for the money. Viberti's 2020 Nebbiolo Langhe is not just an outstanding    wine, but easily one of the best buys in Italian wine of the year. Drinking window: 2022-2026.
Viberti 2018 Barolo Buon Padre                                    92+
Good deep red. Medicinal red cherry, sandalwood, licorice and fresh herbs on the nose. Sweet and ripe on entry, then slightly tighter and savoury in the middle, but with juicy acidity keeping the red fruit and spice flavours nicely fresh. Finishes firmly tannic and lively, with a lingering savoury nuance. Nice middle-of-the-road Barolo with easy drinkability that really blossoms with aeration: good to drink already now, just make sure you decant it two hours ahead for it really will make a world of difference to your drinking experience. Drinking window: 2023-2028.
Viberti 2018 Barolo Monvigliero                                   94
Good full red. Aromas of raspberry, strawberry, violet, minerals and minty herbs. Sappy, juicy and attractively sweet, with rather Pinot Noir-like flavours of red cherry, flowers and sweet spices. Nicely combines a silkiness of texture with a plushness of fruit and noteworthy inner-mouth perfume (there's about 40% whole bunches here, but their presence, though certainly recognizable, is not as apparent as you might expect). The long, rising finish features very smooth tannins. No behemoth, but then you would not expect a Barolo from Monvigliero to be as much, but very classy, and long on personality. As is often the case, an underrated, maligned vintage ends up giving a much better wine than initially imagined. While 2018 has had its share of detractors right from the start, the fact is that many 2018 Barolos (and even more so the Barbarescos) are absolutely charming wines that despite not going to be especially ageworthy or monsters of complexity, are very approachable and charming and perfect to drink now (though it will only improve further if you give it another couple of years in a good cellar), while the more structured wines of vintages such as 2015 and 2016 mature in your cellar. They also make very good choices for restaurant dining, where finding older vintages is often difficult or leaves you facing prohibitive costs. Viberti's 2018 Barolo Monvigliero is a case in point: it's one of the better 2018s the winery made in this year. Drinking window: 2023-2032.
Viberti 2017 Barolo Monvigliero                                          93
Good full red. Pungent herbs, dried flowers and red fruits on the inviting, deep nose. Juicy, spicy and delicately balsamic, with bright acids framing the well-delineated red fruit and floral flavours while also extending them on the long, vibrant back end. I like the way this wine neatly combines an element of elegance with the power typical of the Nebbiolo grape. I may be completely off-base, but the few vintages that Viberti has made of Monvigliero lead me to believe that this may well already be one of his two-three best Barolos every vintage. I believe that the Monvigliero is truly a grand cru for Barolo, and wines like this one demonstrate my point. Drinking window: 2024-2032.
Viberti 2016 Barolo Riserva La Volta                                         95
Bright deep red. Multidimensional nose offers red cherry, redcurrant, violet, rose, brown spices, and balsamic oils, all lifted by a mineral topnote. Then also floral in the mouth, with the gorgeous inner-mouth perfume providing noteworthy lift to the precise and energetic flavours of red and blue fruits and minerals. Utterly silky in texture and magically light on its feet for a Riserva, the red and dark fruit and floral flavours carry through to an extremely long, vibrant finish featuring polished tannins. Like all the better wines from the La Volta cru, one of the most underrated in all Barolo, this is a magically well-balanced Barolo that is at once seamless and delicate, with an understated but kaleidoscopic quality to this beautiful wine's floral personality. Best Barolo from Viberti in years. Drinking window: 2024-2034.
Viberti 2016 Barolo Riserva San Pietro                                      92+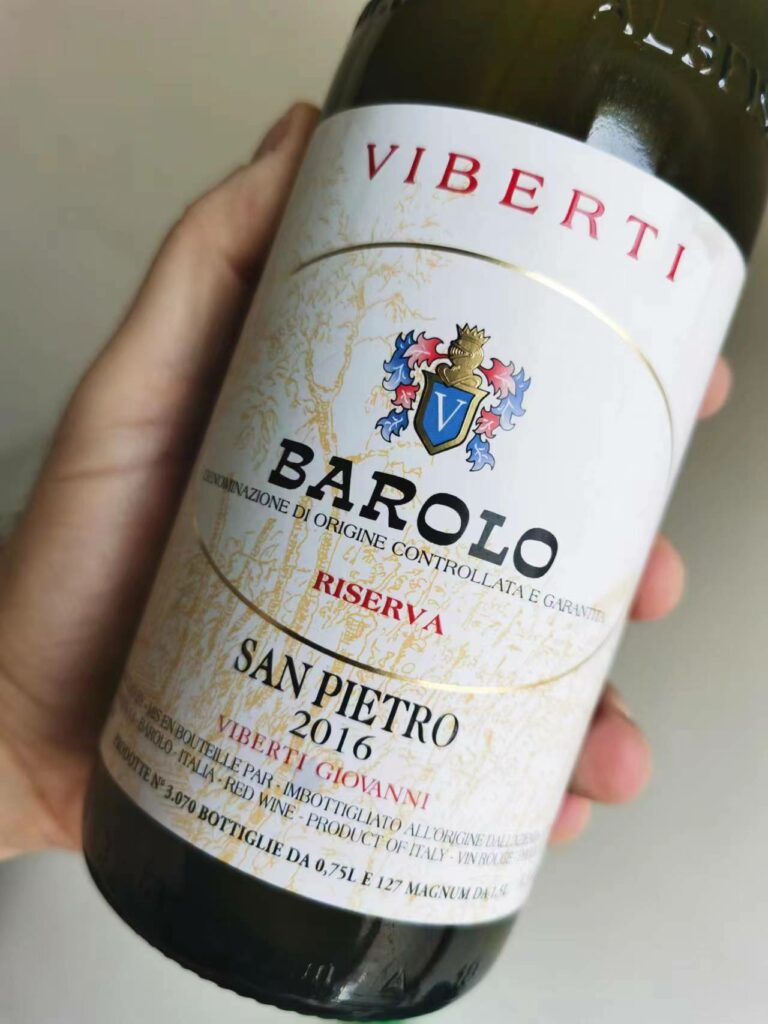 Bright medium-red colour. Effusive, fragrant aromas of red cherry, red plums, forest floor and mushrooms are complicated by intense notes of iron and rare grilled meat. Also rather forward in the mouth, with flavours similar to the aromas and a building savory presence on the medium-long back end that features repeating nuances of iron and blood (descriptors that are characteristic of the San Pietro cru). Despite being a Riserva, this is an approachable Barolo already now that speaks of the laminated type of Saint Agatha Fossil Marls lithology that characterizes the San Pietro vineyard district (soils formed during the Tortonian stage of the Miocene epoch known to give approachable, earlier-maturing Barolos). It is interesting to know that of the three plots of vines the family has in San Pietro, it is only the grapes from the highest plot that are used to make the Barolo Riserva, while those of the lower two plots go into the Barolo Buon Padre blend). If you prefer the aromas and flavours of Pommard to Volnay, and of Gevrey to Chambolle, then this Barolo's more earthy, herbal nuances will be right up your alley. Add in to the mix its undeniable easy-drinking charm, and it all ends up amounting to a lovely Barolo in your glass. Beware that for all its easy drinking charm, Viberti's Barolo San Pietro ages well, building up more complexity over time. Drinking window: 2026-2034 (this wine can actually be enjoyed now, but cellaring it for a few more years will allow for greater complexity).
Viberti 2016 Barolo Riserva Bricco delle Viole                                 94+
Full, bright red. Deep, somewhat brooding aromas of ripe dark cherry, red berries, stone fruits, hazelnut, vanilla, herbs and oak spices on the nose. Rich, dense and deep, with an underlying chalky quality giving the wine superb lift and an impression of weightlessness to the deep, brooding red and dark fruit flavours. With its precise, dry, stony finish, this sneakily concentrated, bracing-yet-silky wine leaves the mouth feeling refreshed and hints at plenty more to come if aged in a proper cellar. The grapes used to make the Riserva are those on the lower-lying section of the Bricco delle Viole cru, on the southern side of the road (or to your right as you drive towards the town of Barolo), that cuts through the cru, while those from the two plots planted at higher altitude on the other side of the road are used to make the Barolo Buon Padre and the Langhe Nebbiolo). What intrigued me most about Viberti's 2016 Barolo Riserva Bricco delle Viole is that, besides its undeniable potential for further evolution in the bottle (hence the + sign on my score) is how it combines elements of Viberti's La Volta and San Pietro Riserva Barolos (namely the perfume and lightness of the former and the power and savouriness of the latter). Drinking window: 2026-2035.
Viberti 2015 Barolo Riserva Bricco delle Viole                                 92+
Good deep red with ruby highlights. Expressive aromas of raspberry, dark plum, balsamic oils, tobacco and underbrush. Dense and sweet on entry, then somewhat tighter in the middle and on the long finish, but with lovely depth to the red and dark berry flavours, complicated by herbs, mint and balsamic nuances. Boasts plenty of framing energy: Viberti always makes an outstanding Riserva wine from the Bricco delle Viole, but this strikes me as being just a tad dry and folded on itself on the aftertaste. Cellar it for another couple of years prior to pulling the cork. Drinking window: 2025-2032.