In matters of Barolo, you might say that the Bussia is one of Barolo's five most famous vineyards. But for all its fame, there really isn't just one "Bussia" Barolo that is immediately recognizable as such, but many different expressions of what is a very large vineyard area.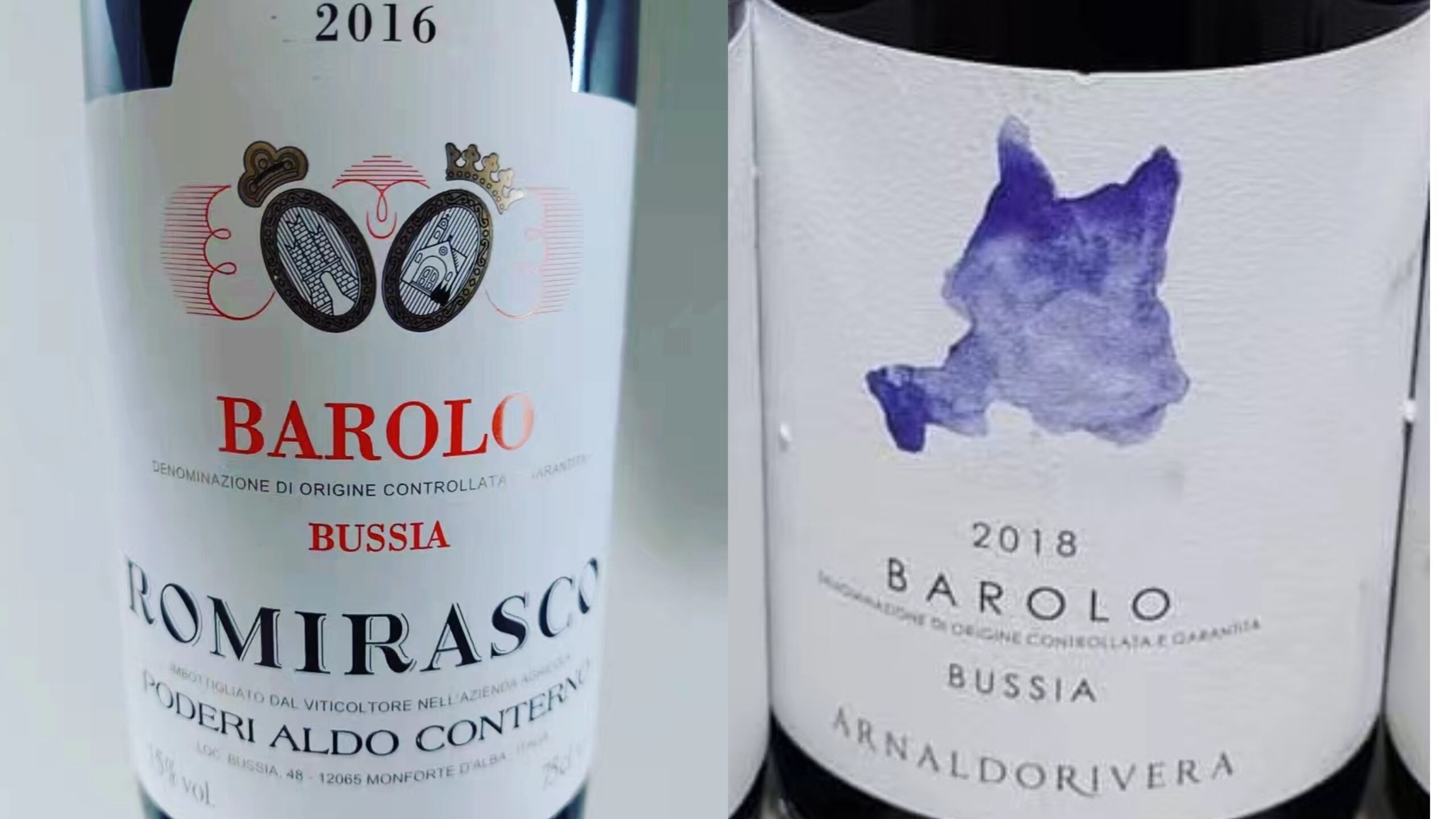 The Barolo denomination, not unlike Burgundy, is made up of a patchwork of vineyards of greater and lesser repute. Though these were referred to as "crus" in the past (local older generations still do so), the fact is that Barolo's officially delimited vineyard areas are for the most part much too big, such that rather than single vineyards or crus they are best viewed as vineyard districts. These vineyard districts were officially delimited and named in 2010, and so today we have 170 individual Barolo vineyard districts to choose from, much like Burgundy has its Chambertin, Musigny and Volnay. Bussia, Castello, Vignarionda and Villero are just some of those 170 vineyard districts identified in Barolo, what are termed in the Italian language as Menzioni Geografiche Aggiuntive (MGA for short), or "additional geographic mentions". In other words, these are "additional mentions" to the word Barolo such that, for example in the case of the Bussia vineyard district broached in this article, we have Barolo Bussia wines that are Barolos made with grapes grown in the Bussia vineyard district. [Besides Barolos labeled with a specific vineyard district's name such as Bussia, there are also Barolos labeled as a Barolo only (those Barolos made with grapes picked throughout the entire territory of the denomination's eleven communes) and the Barolos of one of the eleven communes, such as for example a Barolo del Comune di Novello or a Barolo del Comune di Verduno]. Clearly, most of the excitement, higher prices and bragging rights at wine tastings and dinners, lie with those wines that sport a vineyard district name on the label. Such as is Bussia.
A totally magical name, Bussia is also the source of some pretty magical Barolos. But as I have said and written many times before, at 300 hectares (give or take), the modern-day incarnation of Bussia is just too big. Imagine that it extends from the hill in Pugnane to the hamlet of Sant'Eligio and that's over four kilometers long, with a variance in altitude of a whopping 250 meters. Proponents and backers point out that the area shares similarities of geology and soil, but that's really wanting to look at this situation through very rose-colored glasses. And so, rather than evoking Gertrude Stein's just as magical quote "There is no there, there" I think the correct way to look at Bussia today is by paraphrasing that saying into: "There are many theres, there". In fact, there was most certainly a "there, there" once: Bussia is the first Barolo vineyard district name to appear on any wine label in association with the name Barolo, as labeled by Beppe Colla in the 1961 vintage [along with Vietti's 1961 Barolo Rocche (today Rocche di Castiglione)]. I have always been a fan of Bussia's Barolos: check out next friday's Poderi Colla's Barolo Bussia vertical here on the TerroirSense Wine Review.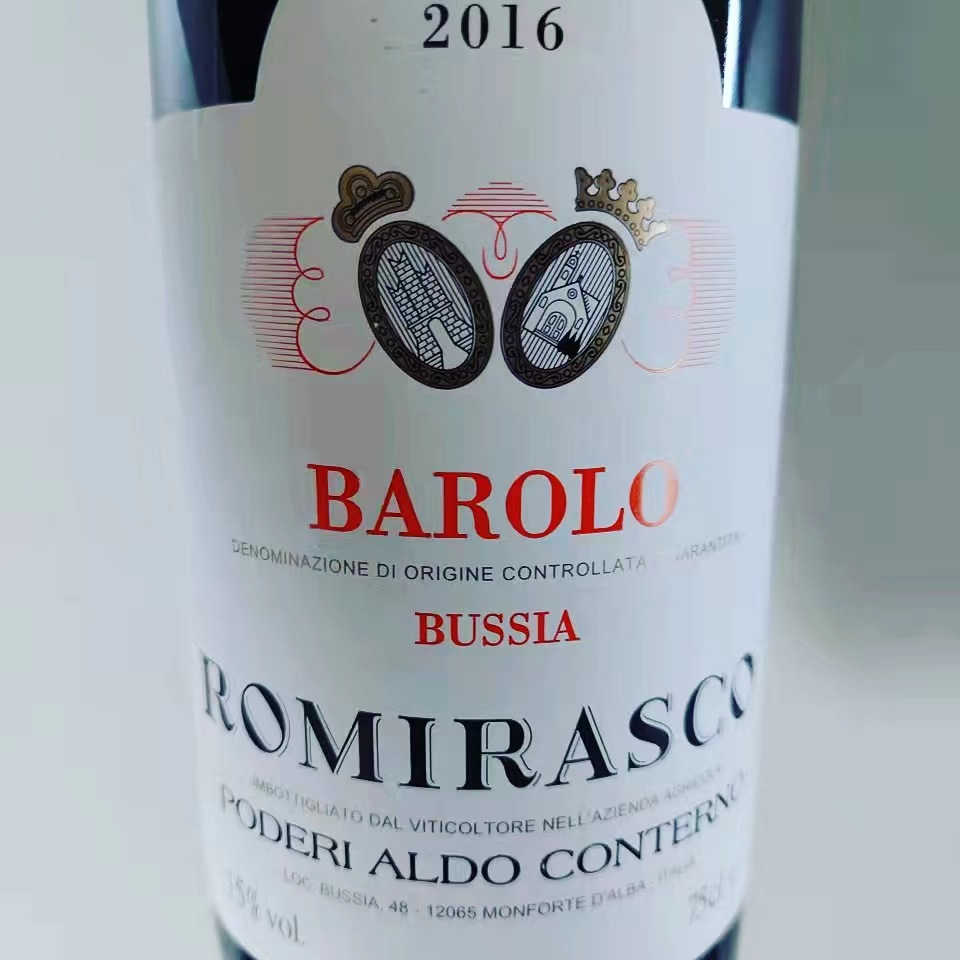 But at 300 hectares Bussia is just too large to be viewed as one cru or one finite specific vineyard area that gives wines evoking a Bussia-somewhereness. Take Chambolle-Musigny in Burgundy as an example. The grand cru Musigny is about eleven hectares large; and all of the Chambolle-Musigny premier crus together amount to about sixty hectares, and so… Clearly, a vineyard area that large (any vineyard area that large in fact, not just Bussia), can neither deliver wines that are really similar to each other nor that are of the same quality level. The large expanse of vines that is the Bussia production area of today boasts: many different exposures (full south, southwest, southeast, east, west, and I'm probably forgetting some); altitudes (more or less from 220 to 460 meters above sea level); lithologies (Saint Agatha Fossil Marls formation of at least two different types, sandy and typical, plus Diano Sandstone); micro- and mesoclimates; and slope gradients. Not surprisingly then, the total Bussia area landscape is classified as belonging to three different Land Unit categories: of Barolo, of La Morra, and of Novello. And so you realize just how diverse the terroir of Bussia really is. It follows this vineyard district's wines are pretty diverse too (for an in-depth analysis of what the Land Units are, as well as of the specific lithologies and Barolo vineyard district geologies, I refer you to the upcoming 500-plus pages of the book I have co-written with my good friend Michele Longo, Barolo Terroir: Grapes Crus People Places, out in the week of October 18, 2022).
While there are some stylistic similarities to be found in all the Barolos made with Bussia grapes (namely a silkiness and lightness of being coupled to an extremely powerful tannic spine), the wines made throughout this large vineyard district differ greatly. At 300 hectares in vineyard extension, it really couldn't be otherwise and it would be foolish to think or try to say differently. In my view, the Bussia vineyard district can be broken down into at least ten different subregions that are, from north to south (or in other words, moving from the town of Castiglione Falletto down towards the town of Monforte): Pugnane; Bussia Sottana; Munie; Rocche di Monforte (previously Rocche or Rocche di Bussia); Bussia Soprana; Mondoca; Dardi; Pianpolvere and Pianpolvere Soprano; Visette, Arnulfo and Fantini; and Corsini. The most famous of these is clearly Bussia Soprana, made so by the great wines of the inimitable Aldo Conterno estate.
The Bussia Soprana subregion follows Bussia Sottana to the south, just above the Bussia subregions of Dardi to its southwest, and Pianopolvere/Pianpolvere Soprano to its southeast. It has the vineyard district of Monrobiolo di Bussia to the west, while to its east there are the Monforte vineyard districts of Perno and Gramolere. It is within the boundaries of Bussia Soprana that you find the famous Barolo vineyards of Colonnello, Cicala and Romirasco that were made famous by the legendary Aldo Conterno estate (wines that in turn made Bussia and Monforte famous too), as well as Gabutti (but don't confuse this Bussia vineyard subregion with the Gabutti vineyard district of Serralunga: the small Gabutti vineyard area of Monforte is a westwards prolongation of the Romirasco slope). When standing in the Bussia Soprana hamlet with your back to the town of Barolo, Colonello is to your left, Cicala further above it near the woods, Romirasco to your right and Gabutti farther out. Colonello gives the lightest, most perfumed wine of them all, Cicala gives Barolos of greater body, Romirasco's wine is the ideal blend of the two and by far the most complex. Gabutti's wines are fleshy and textured, probably more similar in style to the wines of Cicala than those of Colonnello or of Romirasco.
By contrast, the subregions of Visette, Arnulfo and Fantini present a completely different Bussia reality: decked out in a band-like shape, these three areas follow one another from west to east. While some consider these three to be one common, extended vineyard area, I have never thought so. Over the years, I have seen time and again that even in blinded fashion, when I was/am served a similarly made Barolo from Visette and one from Fantini, I could/can tell them apart about 90% of the time, so it's not just a case of me wanting to find diversity where no diversity exists. Fact is the topography, the climate and even the geology between the Bussia Soprana and Visette/Arnulfo/Fantini subregions differ. For the most part, the Barolos of Visette/Arnulfo/Fantini are relatively fresh, vibrant wines: as in this article I will speak about the barolo Bussia wine made by Arnaldo Rivera, that sources grapes in Fantini as well as in Bussia Soprana, I will mention that Fantini's vines are located high up in altitude and its Barolos are also fairly mineral-etched and steely. In fact, if we really wanted to be more precise about this (and no, I am not getting needlessly granular), the Fantini area can further be subdivided into a Fantini-proper and a Sant'Eligio (or Fonte Sant'Eligio). These two are essentially southwest-facing amphitheaters separated only by a forested, hilly crest; and though not quite the same, the altitudes of these two Fantini subareas (at roughly 380-390 meters and 430-440 meters above sea level respectively) are similar. For this reason, given also similar soil lithologies, for the time being the two can be considered as belonging to one Fantini subregion only. In the future, if and when wines start being made specifically with grapes from only one of these two areas, and so-labeled, then we might/will be able to break down the already too large Bussia subregion of Visette-Arnulfo-Fantini further into its logical individual component parts. But we are not at that stage of the game yet: at the present time, in viewing Fantini as one subarea of the Visette-Arnulfo-Fantini subregion of Bussia, it is important to know that it is an area heavily characterized not just by its altitude (Fantini's Barolos are very vibrant and lifted while also less tactile and full-bodied than those of the Bussia Soprana and Munie, for example) but by the presence of sand pockets that create better water drainage and also contribute to very different Barolos than those say of Pugnane, Bussia Soprana or Munie. Just like Visette, Arnulfo, Dardi, Pugnane, Bussia Sottana, Munie and others still, all excellent sites from where to make potentially world-class Barolos, I think it would have been good to keep Fantini (and Arnulfo, and Visette) separate from the others and give it its own vineyard district designation. But what can you do, it is what it is. But at least now you have a little more information by which to base and make your own tasting decisions upon.
The wines in this tasting are an example of what Bussia Barolos can be like: only two wines that represent a selection from the close to the many Barolos described in my upcoming full report of Barolo wines.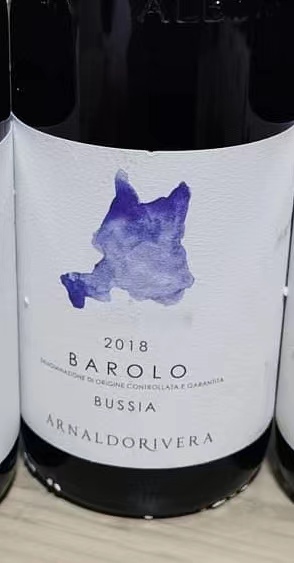 The wines in this tasting
Aldo Conterno 2016 Barolo Bussia Romirasco                          95+
Bright medium-dark red. Violet and dark red cherry aromas, with a delicate minty undertone to nuances of rosemary and cedar that emerge with aeration, then complicated by hints of kirsch. Enters broad and mineral, then tight and focused in the middle, with rich, spicy dark fruit, balsamic oil, leather and sandalwood on the long finish. Showing no rough edges, but certainly turns more tannic with air, finishing with building, noteworthy but noble grip. Aged three months longer in large Slavonian casks than the Barolos from the Cicala and Colonnello portions of the estate's holdings, this is beauty but will require patience. Cellar it away and don't even think of popping a cork for another eight to ten years. Drinking window: 2030-2045.
Arnaldo Rivera 2018 Barolo Bussia                       93
Red-ruby. Expressive, sweet, showy aromas of maraschino cherry, violet, pomegranate, exotic wood, apricot and milk chocolate. Solid and fruit-forward, ripe and velvety but with plenty of nuance and definition to the minerally-etched flavours of candied violet, plum, and red berries. Closes long and ripe, but with very good energy and thrust. Brimming now with early appeal, this will age well. An exciting new wine being made by the Terre del Barolo cooperative, included in the coop's high-end Arnaldo Rivera portfolio of single-vineyard district Barolos. Their Barolo Bussia is a blend of three vineyard sites, one in Bussia Soprana's Gabutti and two others in Fantini and Sant'Eligio. The Nebbiolo vines were planted in Sant'Eligio in 1969, in Gabutti in 2002, and in Fantini in 2003 (0.3 hectares). The Sant'Eligio holding is on the western side of the Monforte hillside ridge, and has a good sandstone presence, with good water retention capacity, meaning drought is well-tolerated by the vines growing in these areas. The wine is macerated/fermented for seventeen to nineteen days and aged in large five to seven hectoliter French oak casks. Drinking window: 2026-2040.