Ah, the art of lunching. For it really is an art, you know: and not one that everybody can pull off, and that comment applies to both restaurateurs and dining guests. A good lunch, or even a memorable one, does not necessarily hinge on super-expensive ingredients, starred tables or unbelievable scenery (thought the right company will go a long way in turning any so-so meal into a happy occasion). I have had many forgettable meals in temples of haute cuisine and many unforgettable ones where I was one step removed from being given plastic forks to eat with. And so it's never about the most expensive dish or wine, the glitzy surroundings, the long waiting list to get in and all of that. Then again, simply going to a place where "everyone knows your name" isn't going to cut it either: not if the food stinks (or the wine, or perhaps beer, is warm). So it's delicate balancing act: we all have personal recollections of meals that we shall never forget and others that we well wish we could forget. Furthermore, the lunch moment is a very different one from that provided by dinner: the former has to be bright, breezy and hopefully fun, the latter can be more developed, deep and lengthy. Think Disney poster versus Hopper painting, or Star Wars (only the original, please: or even better, The Empire Strikes Back) versus A space Odyssey. Each has a time, a place, a reason. What works at lunch won't be acceptable at dinner and vice versa.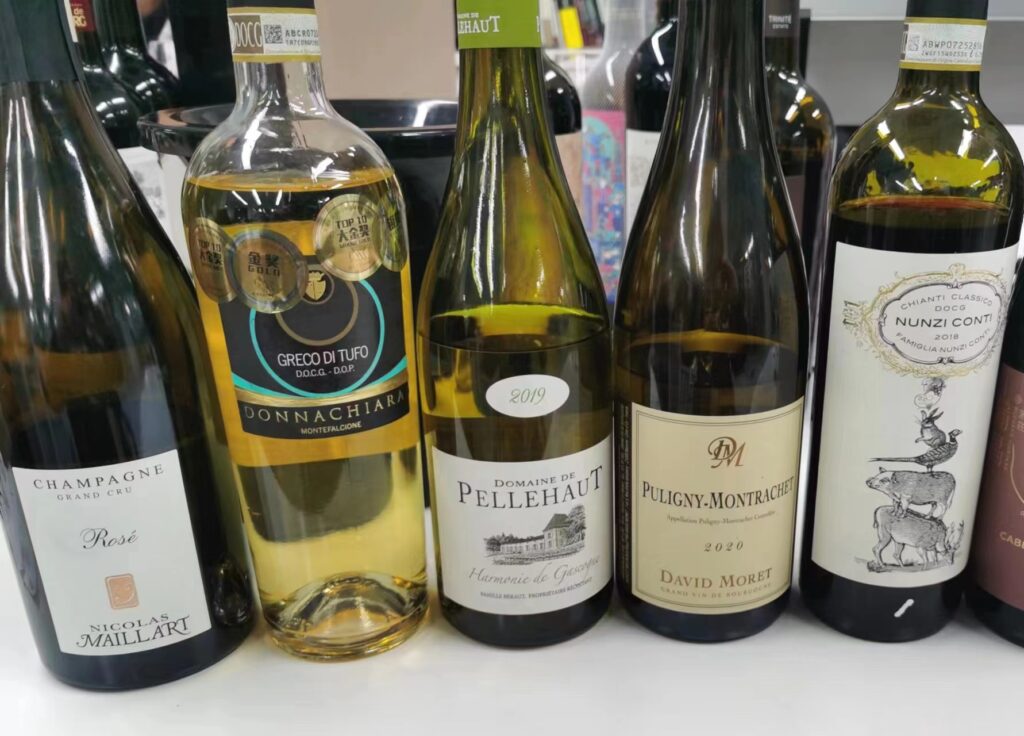 Personally, I find that choosing the right wines at lunch will go a long way in promoting dining bliss. (Heck, even marital bliss if you are out dining with you spouse.) Given that people during the daytime most likely have to get back to work, the way to go is to choose wines that are light- to medium-bodied, fresh, vibrant, not too high in alcohol and tannic clout while also avoiding the pitfall of over-oaking. In shot, what we really all want when we eat is food-friendly wines: these are even more important come lunchtime when we still have a long day ahead and do not wish to get bogged down in our digestive processes. And besides: by choosing the right wines to accompany our meals we will be left with nothing but pleasant memories and a reason to go on smiling the rest of the day. So you see? By choosing the right wines at lunch, you end up making everybody else at work feel better too, because you'll be unfailingly a lot more fun to deal with the rest of the day. It's mathematic, in fact.
Defining food-friendly wines
That's an easy enough definition, provided we don't all start getting carried away and try to reinvent the wheel. Now there's a problem that is always out there lurking in the weeds. At a wine course I was teaching one day, a student asked me what I meant when I said the wine we were tasting was "richer" than the previous one. Well, no, I did not mean the wine was more loaded with money than the previous one: what I was trying to get across was that the second wine had more palate-presence, was more mouthcopating, was thicker than the first one, that was rather shrill, lemony and dilute. Maybe if I had said something like thsecond wine was "3+ something" or "one and a quarter plus and two minus" something it would have been clearer, I don't know. Silly me, I thought what I was saying was pretty easy to figure out as it was. But obviously not so.
So let's get some basics out of the way. "Food-friendly" means, literally, "getting along with food". In other words, wines that will not sledgehammer the aromas and flavours in your food. To reduce this to the simplest terms, wines that do not overpower with high alcohol, oak and fruit tannins (and residual sugar in case of some oh-so clever reds) but rather offer plenty of balanced acidity and crisp clean flavours. Even bubbles, that help create an even greater sense of lightness. To summarize: 1. Fruit-forward, low tannin wines 2. No matter how light-bodied or full-bodied the wine, look for good acid-fruit-alcohol-tannin balance 3. Vibrant acidity that helps cut through the fat without too much alcohol-derived heat in tow. The good news is you have an embarrassment of riches to choose from. In alphabetic order, Arneis, Chasselas, Garganega (The backbone of the wine called Soave), Kerner, Müller-Thurgau, Moscato Bianco, Pinot Bianco, Pinot Grigio (or a lighter-styled Pinot Gris say from Oregon or New Zeland), Riesling, Sauvignon Blanc, Silvaner, even a lighter Torrontés and Verdicchio are all good choices. Amongst the red grapes it can get trickier, but clearly Barbera (the ultimate tannin-less grape variety); Corvina and its associated grapes (used together to make Valpolicella wines, but in general avoid wines labeled Valpolicella Superiore and especially the Valpolicella Ripasso if you are looking for a fresher, lighter-bodied tipple); Gamay (think a good Beaujolais); Pinot Noir (a classic choice); Sangiovese (think Chianti, but a good one: a high acid, high tannin grape, if the wine is not well-made, it will most certainly not leave you with pleasant memories); Schiava wines (Trollinger in Germany) and even Zinfandel (provided you make sure you pick a lighter-styled version of it, not some behemoth knocking the door at 16% or more in alcohol wallop). Again, what we are looking for is to spend a happy and leisurely lunch is wines that will not weigh us down while delivering boatloads of flavour and hopefully terroir authenticity and true-to-type grape variety characteristics. So it's not that a valpolicella Ripasso wine made with apartly air-dried grapes and by pumping the must over grape pomace is a bad wine, just as some California Zinfandels that have more in common with Port wine than they do everyday classic reds are bad wines: not at all, in fact they are delicious. But perhaps better suited for dinner or cold nights spent out in front of the fireplace while you are getting into some mischief on a bear rug. The wines in this report, or similar to these, will go a long way ensuring luncheon bliss. Cheers and buon appettito!
The wines in this report
Cavalleri NV Franciacorta Blanc de Blancs Italy        92
Atypical, in that most 100% Chardonnay and/or Pinot Bianco Franciacorta wines are bottled and labeled as Saten (like a Cremant in France) but this delivers more thrust, more gas/bubbles and greater piercing freshness. For sure, it will prove a delicious plate-cleanser. Cavalleri is also very adept at making this style of wine, so you can do a lot worse than this lovely, delightful bubbly that has sneaky concentration and complexity. Drinking window: 2022-2028.
Bellavista NV Grand Cuvée Alma Brut Italy        92
A classic Italian bubbly, delivering well-balanced, round and savory orchard fruit aromas and flavours that linger nicely. Try it even with light white meat dishes. Drinking window: 2022-2028.
Bortolomiol 2021 Valdobbiadene Prosecco Superiore Prior Italy                         92
Veverything great Prosecco can be and should be. Creamy white peach and green apples, white flowers and nuances of vanilla make for al ong satisfying and surprisingly complex drink (surprisingly only for those who have never had truly good Prosecco wines before but have limited themselves to cheap, industrially made Proseccos from flatland vineyards that are only to cash in on the fame of the wine but offer very little in return). Drinking window: 2022-2026.
Famille Dupont 2019 Cidre Réserve France                 96
This si a gem. Bright medium deep yellow gold colour. Very intense concentrated aromas and flavours of ripe yellow apples, apricots, sweet spices, old Calvados and butter. Long and classy on the finish that starts off with a hint of sweetness and finishes mouthcoating, fresh and classically dry. This is a knockout. Apple cider aged twelve months in Calvados barrels, and you can tell at first taste. Drinking window: 2022-2028.
Peller Estates NV Signature Series Ice Cuvée Classic Niagara Peninsula Canada                            93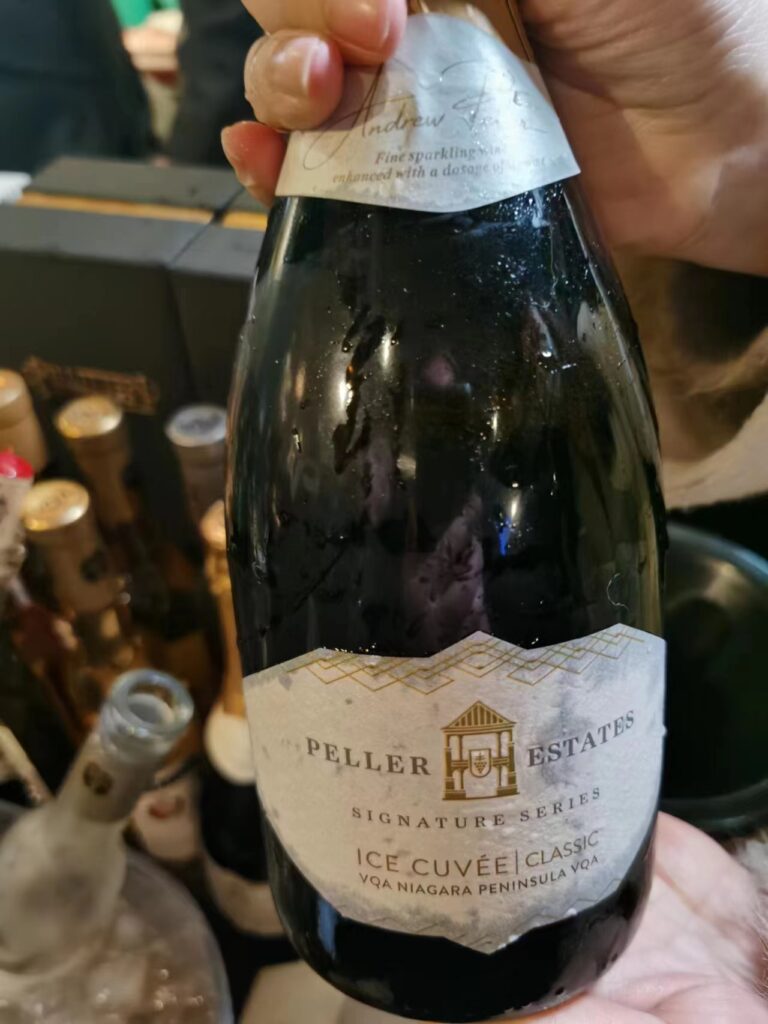 Perhaps not surprisingly given the country's generalized cool climate, Canada makes some really amazing bubblies and they're getting better (ie. More complex) all the time. This one by Peller Estates offers creamy fruit and sneaky amounts of depth on the long finish that features nuances of apple, pear, vanilla, and white flowers plus complicating hints of custard cream. Really very nice. Drinking window: 2022-2026.  
Nicolas Maillart NV Champagne Grand Cru Rosé France      93
Rosé bubblies aren't always easy to pull off in Champagne given the Pinot Noir doesn't always fully ripen there in the cold climate, but this none by Maillart is a gem. Good full pink. Aromas and flavours of small red berries, vanilla and pink flowers. Long luscious and lifted on the impressively long and concentrated finish. Drinking window: 2022-2028.
Donkiesbaai 2020 Steen South Africa                           93
A gorgeous Chenin Blanc from South Africa boasting white flower, fresh citrus, apricot and cream notes, but a little less marked by acidity than its Loire counterparts while offering greater creaminess and obvious fruitiness. Once you start drinking it, you have trouble putting the glass back down (until it's empty, that is).  Great buy. Drinking window: 2022-2026.
Albert Boxler 2020 Pinot Bianco Alsace France                 92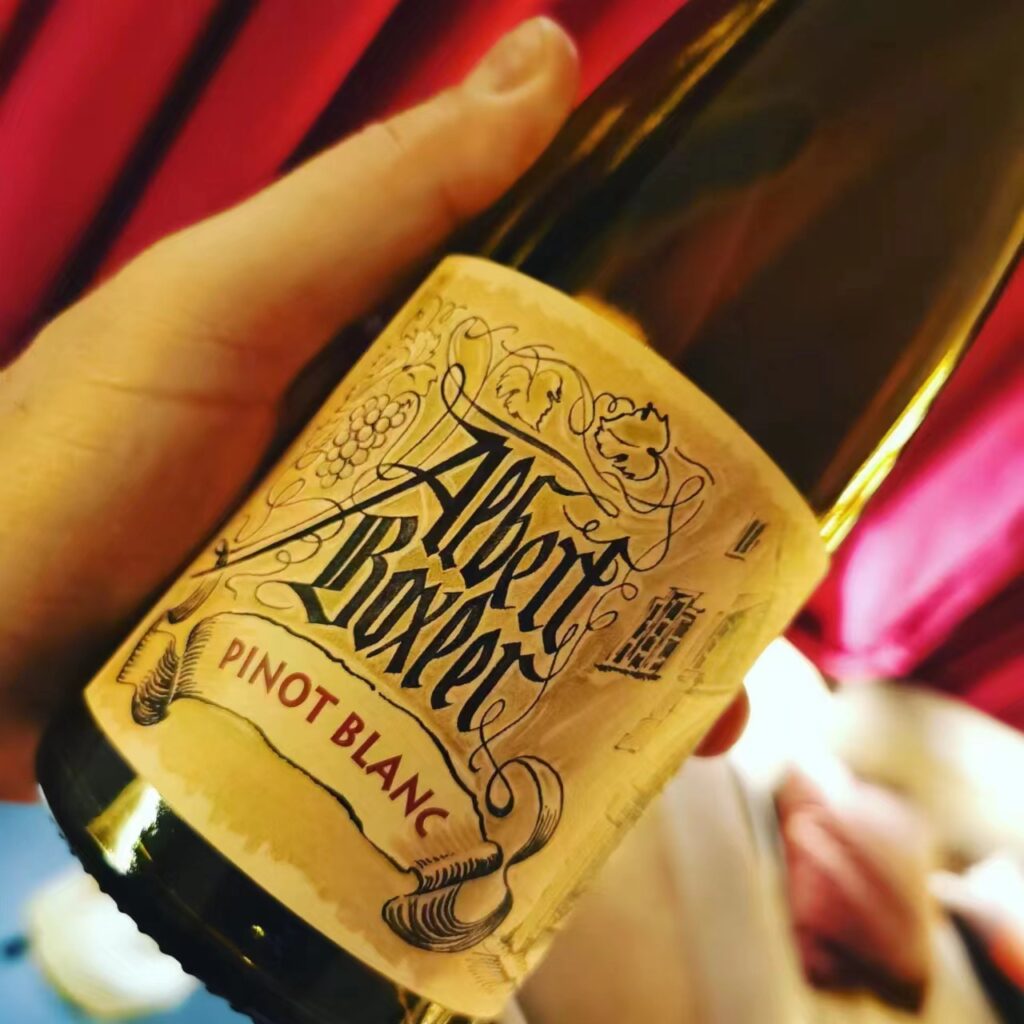 Pinot Blanc is tricky in Alsace as most of the wines so labeled are in fact all or mostly Auxerrois, a completely different variety that gives a totally different wine. This one by Boxler is the real thing: floral, fruity, lifted mineral and long it will pair well with seafood as well as savory quiches. Drinking window: 2022-2026.
Foreau / Clos Naudin 2020 Vouvray Sec France                 91
From a very famous estate of Vouvray, a classic dry Chenin Blanc that will remind you of beeswax and white peach. The waxy note turns savoury on the palate and is almost too apparent while coming across as a little fruit-challenged, but the zingy acidity and orchard fruit flavours are captivating. Try with oysters. Drinking window: 2024-2035.
Gorgona 2019 Toscana Bianco Italy                       94
Made on the smallest island of the Tuscan archipelago by inmates of the prioson there, this commendable project by Frescobaldi aimed at giving prisoners a new chance at life also happens to be one of Italy's best white wines. Equal parts Ansonica and Vermentino, it's an extremely serious, concentrated, complex wine that is however light on its feet, very pure and long. Notes of sea breeze, aromatic herbs, apple and fresh citrus will which you immediately off to the Tuscan coastline. Drinking window: 2022-2026.
Ciro Picariello 2018 Fiano di Avellino Italy                 95
An absolute gem of a wine and one of the best Fianos ever made by Picariello, which is saying something, given the winery is generally credited as being one of the five or six best producers of this wine. Deceptively easy to drink, but extremely long concentrated and complex, it boasts classic nuances of hazelnut, lime and white flowers that are pure and lifted. Drinking window: 2022-2027.
Quintodecimo 2019 Greco di Tufo Giallo d'Arles Italy            91
Normally a big oily wine that is one of the world's rare tannic whites (that's because the Greco variety is a tannic white grape thanks to tannins not just in the skin but the pulp too), Quintodecimo's 2019 version is much lighter and lifted than usual. In the exchange the wine loses a little bit of Greco-typical power and oomph but gains in refinement and length. I still prefer the bigger oilier versions rather than this one which is more similar to Fiano than usual. But it's still a delicious wine that will pair admirably with oily fishes and fish steaks in general (even accompanied with tropical fruit chutneys, for example). Drinking window: 2022-2025.
Fritz Haag 2018 Juffer Riesling Trocken GG Mosel Germany              94
The Juffer vineyard is generally not considered to be at the level of the Juffer-Sonnenuhr, but in 2018 this vineyard has given a truly magical, memorable wine. Lime, lychee, lemon verbena, jasmine and minerals persist nicely on the long zippy and multilayered finish. From one of Germany's best wine estates, a great example of why well-made Riesling wines are so outstanding. Pair this with vegetable and freshwater fish dishes and get ready to smile. Drinking window: 2022-2034.
Tenuta delle Terre Nere 2018 Etna Bianco Calderara Sottana              94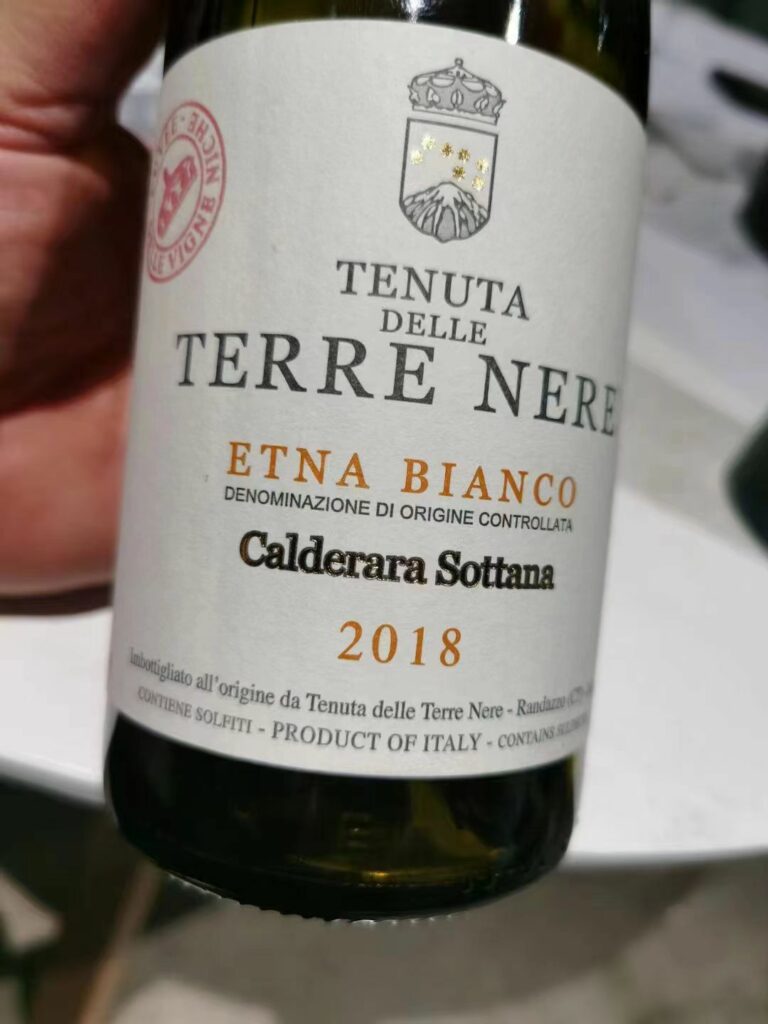 Hard to argue with anything Marc de Grazia does at Tenuta delle Terre Nere on Etna. This mostly Carricante wine is always a stellar tipple and it's no different in 2018. Very mineral (Calderara Sottana is a very rocky site) even saline but loaded with ripe citrus and floral notes that give this a step up in concentration and complexity compared to many other Etna Bianco wines. Drinking window: 2022-2030.
Donnachiara 2017 Greco di Tufo Italy                  91
At five years out, this seems like it was bottled yesterday though some tertiary development is evident. Hints of tropical fruit and custard complicated by aromatic herbs, a more politely-styled Greco di Tufo than usual but one that is very easy to drink and perfect with pasta and fish dishes of all kinds. Or even a white pizza. Drinking window: 2022-2025.
Domaine de Pellehaut 2019 Harmonie de Gascogne Côtes de Gascogne France           95
Outstanding stuff. A blend of mostly Ugni Blanc, Petit and Gros Manseng and Colombard, this is ripe and grapey (the Mansengs) while offering very thick yet lifted aromas and flavours of ripe citrus fruit, custard cream, sweet spices and minerals. Closes long ripe rich and dense on the very complex, dense aftertaste. A knockout, really.  Drinking window: 2022-2028.
David Morey 2020 Puligny-Montrachet France           92+
This is he token selection for those who cannot do without a buttery, oaked Chardonnay: it also happens to be a very good white wine that speaks of concentrated apple, pear, banana, butter and yeasty notes that last and last. The vanilla is a little too dominant right now so best to cellar still a few more years, but if you cannot resist and your choice at lunch is an omelette with brie or just cheese and crackers or any thicker-cut fish such as salmon and tuna, not to mention any simply prepared white meat dish (chicken, veal, turkey…) well…this is the wine fro you. Drinking window: 2024-2030.
Jean-Paul et Charly Thévenet 2019 Morgon Cuvée Tradition France              93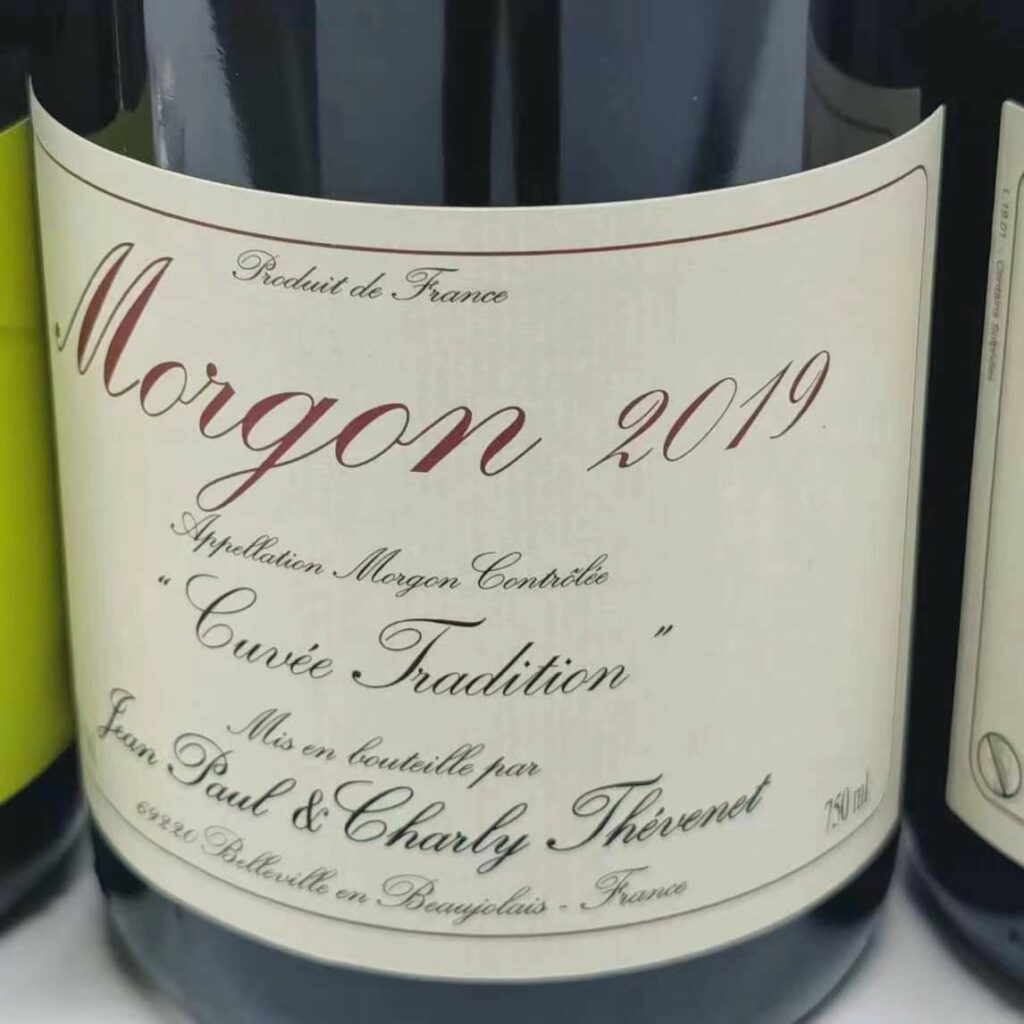 Knockout Beaujolais from the cru that probably gives the Appellation's biggest Gamay wines. At once savoury and thick but also lifted and vibrant, with red berry and cherry notes that are complemented by earthy and saline strokes. A beautiful gamay wine that will age very well and that will have you rethinking about Beaujolais. As it should. Drinking window: 2022-2028.
Nunzi Conti 2018 Chianti Classico Italy                91
Easygoing Chianti Classico wines are just such a joy: bright, bouncy, yet also saline and earthy, they offer lip-smacking acidity and lovely tannic bite, to really help cut through the fat in your steak, for example. Even better, the wine has a Sangiovese-pretty red colour that is neither too deep nor dark.  Drinking window: 2022-2028.
Biondi-Santi 2015 Rosso di Montalcino                 94
From one of the most classic wineries in Italy that essentially created Brunello, an outstanding Rosso. Vibrant and long, with a panoply of red berries and herbs that last and last. Drinking window: 2022-2028.
Ridolfi 2016 Brunello di Montalcino Italy                    95
From the northern side of the Montalcino hill, a cool-climate Brunello that is refined and silky. Beautifully perfumed with red berries and herbs galore, Ridolfi is a very underrated Brunello estate that makes very classic wines. Drinking window: 2022-2036.
De Loach 2015 Pinot Noir Russian River Valley Sonoma County USA             90
Straightforward, easygoing Pinot Noir aromas and flavours that are essentially devoid of tannins. Perfect luncheon wine. Drinking window: 2022-2028.
Sierra Cantabria 2016 Garnache Rioja Spain              91
Easygoing and approachable, bright red berries and cherries with a lightly smoky, long touches. Drinking window: 2022-2026.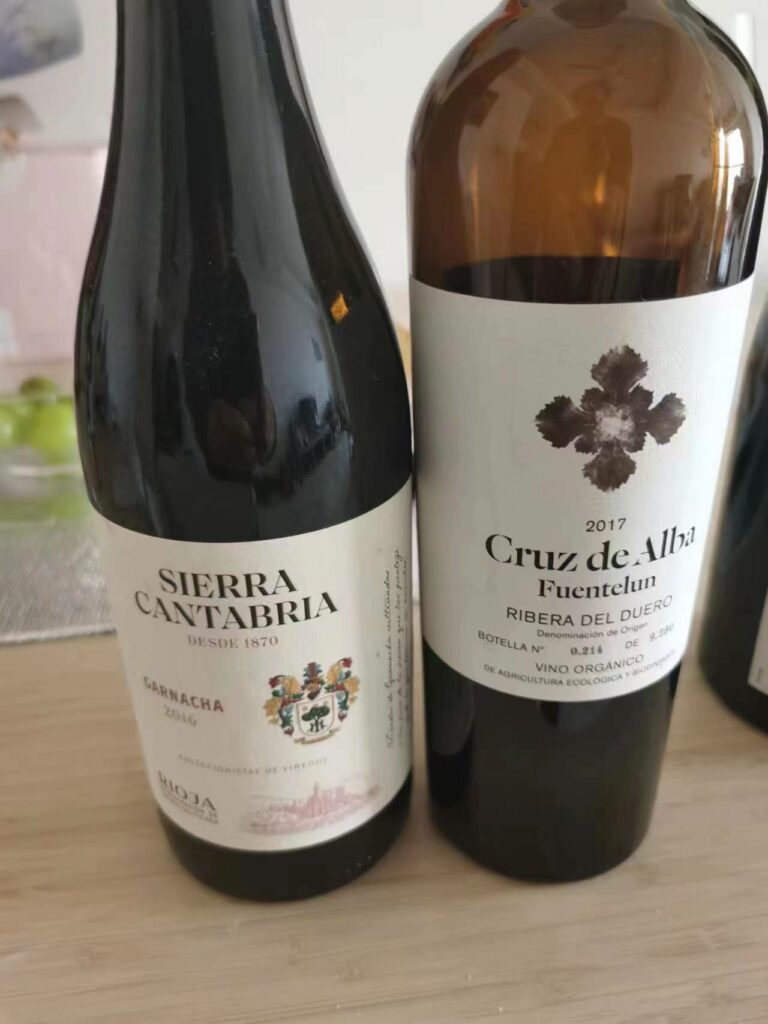 Cruz de Alba 2017 Fuentelun Ribera del Duero Spain      92
Deep red and blue fruit with earth tones and chocolaty nuances. Bigger than some other red wines but very smooth and long. Drinking window: 2022-2028.
Château Durfort-Vivens 2015 Margaux France          95
Who says you can't have a Bordeaux wine at lunch? This one by Gonzague Lurton is made in his classic elegant, refined style though in fact the 2015 vintage delivered a much bigger wine than is normal for him, but this remains balanced and suave form start to finish. Perfect of you opt for a meat dish such as steak or lamb as your main course. One of the best Durforts in years. Drinking window: 2026-2040.
Riverby Estate 2017 Noble Riesling Single Vineyard Marlborough New Zealand                                       94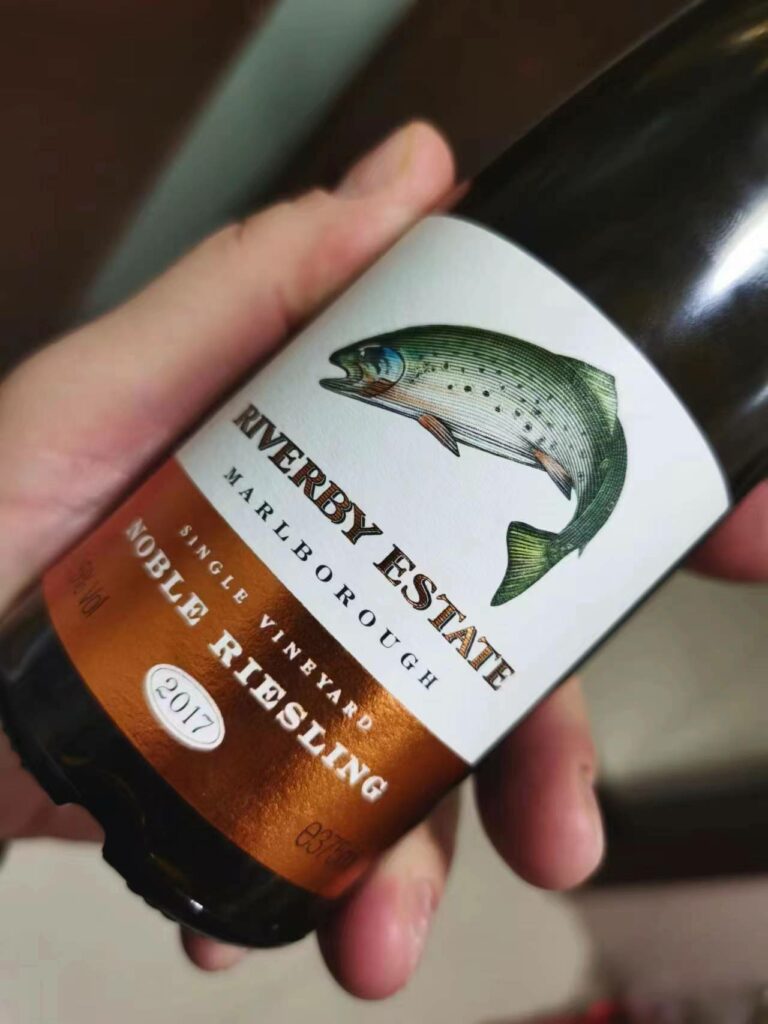 A sweet wine but that is remarkably lifted and light on its feet, this is pure late harvest Riesling at its best: baked apples, ginger, peach and tropical fruit but with lip-smacking acidity that leaves a bright and clean finish. Mineral nuances kick up the interest factor a notch up. Drinking window: 2022-2029.
Keller 2013 Westhofen Brunnenhäuschen Abst E Riesling Beerenauslese Rheinhessen Germany                           95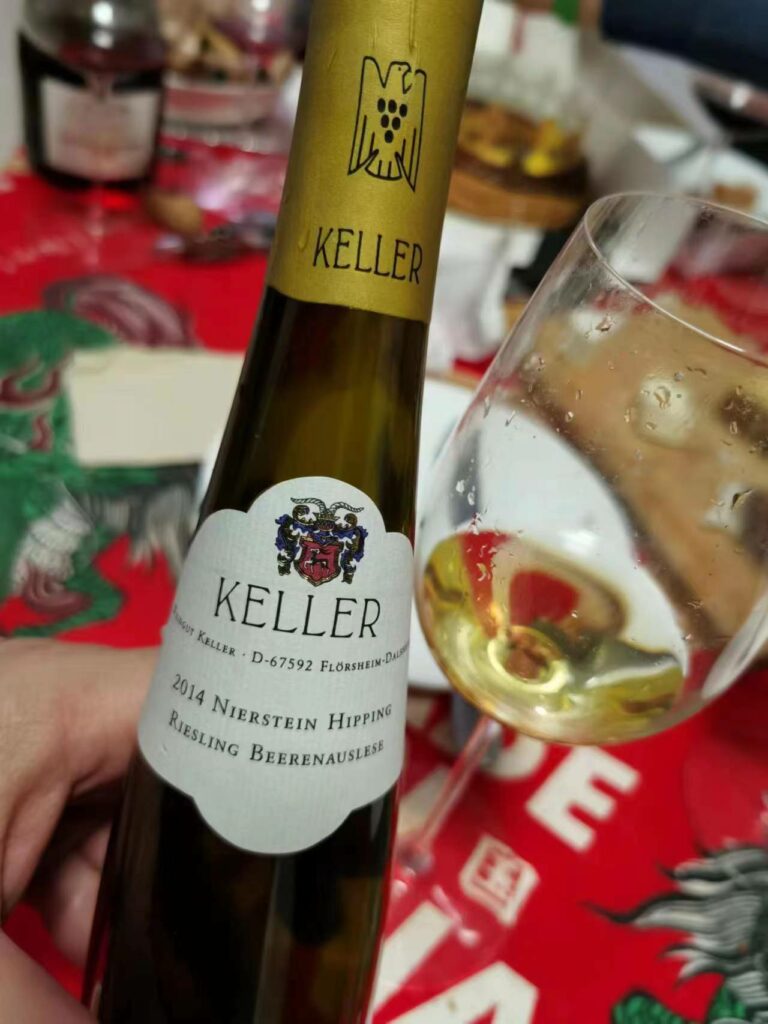 Straw-green colour with golden nuances. Peach, guava, apple and lime dominate on the nose and in the mouth. Vibrant, pure, tapered, this is an ultra-concentrated, ultra-precise Riesling that is an essence of liquid minerality. Drinking window: 2022-2028.