The wines of South Africa have slowly but surely come into their own over the last twenty years with many world-class potables being the norm. Even better, South Africa, more so than many other New World wine countries has escaped, to a degree at least, the Cabernet Sauvignon-Chardonnay tyranny that plagues so many other wine countries. While the country also makes very fine wines from these ubiquitous varieties, its wine production is not essentially limited to just those two grapes: in fact, the country's real interest for wine lovers everywhere lies in its unique wines made with the likes of Chenin Blanc, Cinsault, Pinotage and Semillon, all of which are not commonly planted elsewhere and that monovariety wines of which are even rarer.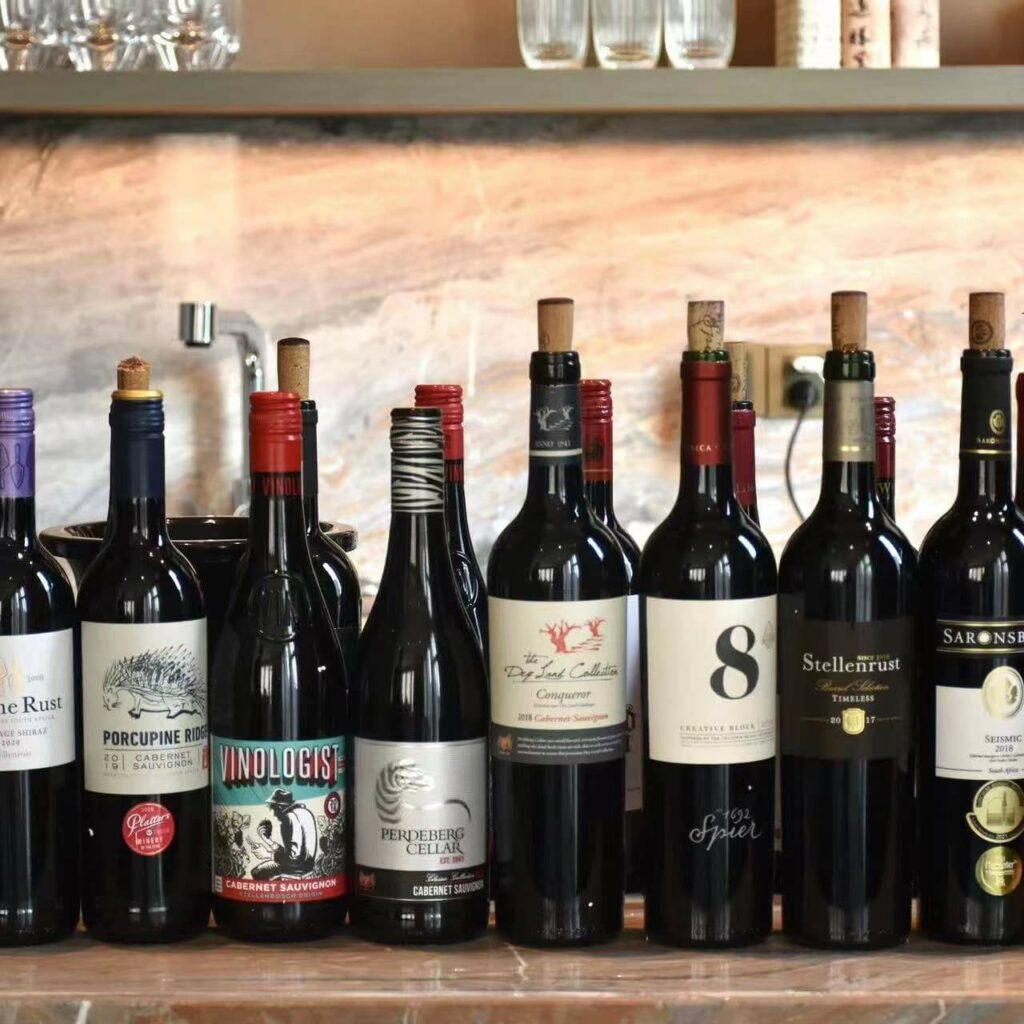 Not so New World…
In fact, the history of viticulture and winemaking is much older in South Africa than it is in other New World wine production areas. It all began with Jan van Riebeeck, who planted grapevines in the mid-seventeenth century so as to make the area interesting for the United East India Company. In fact, already in the 1600s, French Huguenots, Dutch and English settled down near the Cap of Good Hope in Constantia and in the district of Franschhoek where vineyards where then planted. The idea being to have wine for sale to sailors and travellers who would arrive at the Cape.
Terroir-wise, the country is characterized by many different geologies and climates, allowing for the cultivation of a large range of grape varieties and the production of distinct wines. Viticulture is made easier in South Africa thanks to the presence of the Benguela current, an ocean current from Antarctica because otherwise it would be too hot in this part of the world for Vitis vinifera to thrive.
Facts and figures about South African wine
Thanks to Wines of South Africa (WOSA) we have a great deal of fairly up-to-date information regarding South Africa's bustling wine scene. WOSA is a fully inclusive entity representing all South African wine producers who export their products. A not-for-profit company totally independent of any producer or wholesaling company as well as of any government department (although it is recognized by government as an Export Council and is funded by a statutory levy per litre on all natural and sparkling wines exported), WOSA was established in its current form in 1999. It has over 500 producers in its database, comprising all the major South African wine exporters. Its mandate is to promote the export of all South African wines in key international markets, including traditional ones such as the United Kingdom, Germany, Sweden and the Netherlands, but also developing markets in the United States, Canada, China, Japan and key African Countries.
Recent data shows that South Africa ranks eighth overall in volume production of wine and produces 4.1% of the world's wine (2021 data). Data relative to 2021 shows that of the total annual harvest of 1,133,3 million liters, 80.4% was used to make wine, 11.9% destined for distilling wine, 4.5% was for grape juice concentrate and grape juice production and 3.2% for brandy production. Exports of still, non-fortified, packaged wines for the 2021 calendar year hit 141 million liters (a 6% decrease compared to the previous year), with red wine exports decreasing by 3% to make up 42% of all natural wines exported. However, the outlook for the South African wine industry remains good, with total exports of wine in 2021 increasing by 22% to 388 million liters, and this despite the global trade being affected by the Covid-19 pandemic.
According to a study commissioned by the SA Wine Industry Information & Systems (SAWIS) published in January 2021, 269, 096 people were/are employed both directly and indirectly in the wine industry (data relative to 2019), including farm labourers, packaging, retailing and wine tourism personnel. The study also concluded that of the Rand (R) 55 billion contributed by the wine industry to the national GDP, about R31 billion benefits the residents of the Western Cape where most of South Africa's viticulture takes place.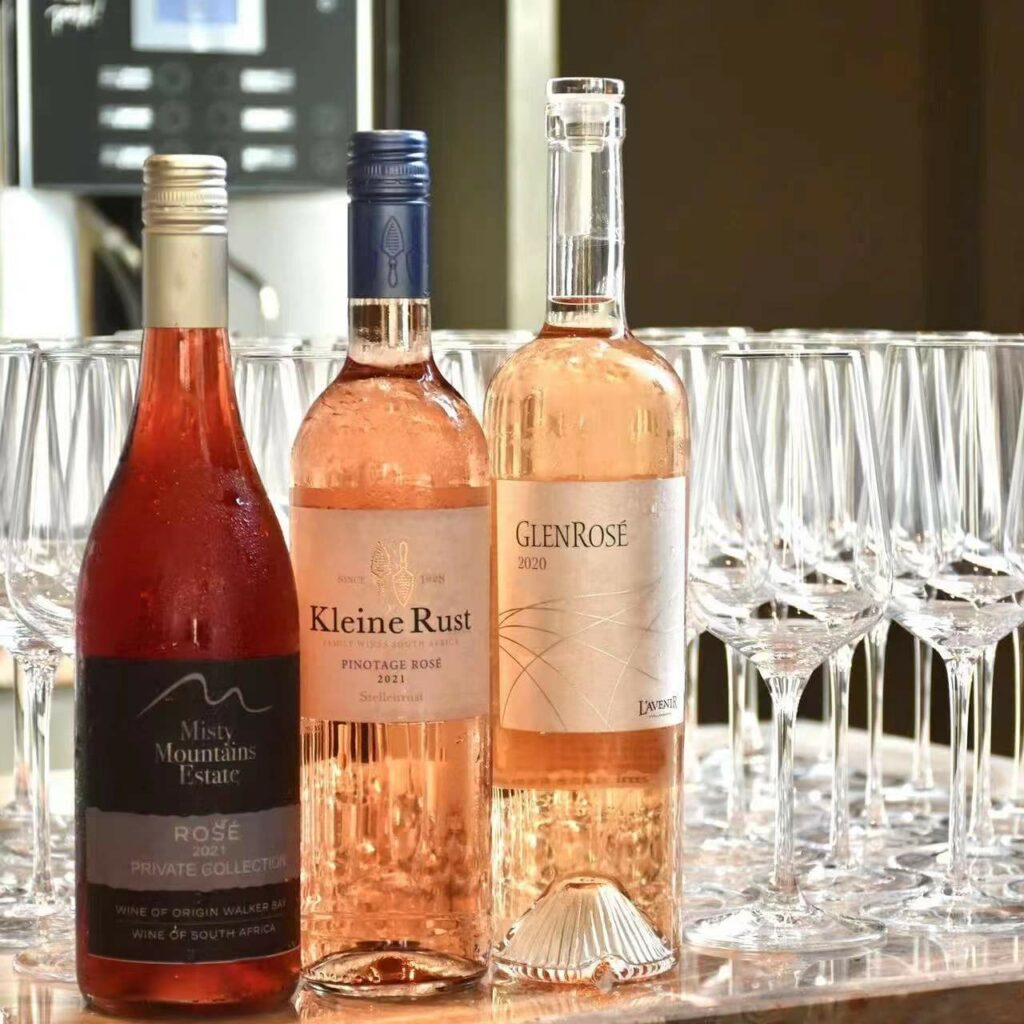 South Africa's grape varieties
According to WOSA there are currently 90,512 hectares of grapevines producing wine grapes covering an area of about 800 kilometers in length. White wine grape varieties constitute 55.1% of the plantings, with Chenin Blanc (18.6%), called Steen in South Africa, the leading white grape (Chenin Blanc, Colombard, Chardonnay, Riesling, Sauvignon Blanc, and Semillon are the most commonly planted white wine grapes in South Africa). Red-wine varieties represent 44.9% of the total plantings, with the most widely planted red variety being Cabernet Sauvignon (10.8%) of the total, followed closely by Syrah (10.0%). Pinotage, a crossing of Pinot Noir and Cinsault developed in 1925 which and that can be considered as indigenous to the country, represents 7.3% of the plantings, with Merlot at 5.9%. Many other red grapes also find a home in South Africa, including the likes of Barbera, Nebbiolo, Nero d'Avola and Mourvèdre.
It is my opinion that save for a few Cabernet Sauvignon and Syrah wines, the majority of South Africa's most interesting and best wines are made with the rarer grapes, including Chenin Blanc, Muscat d'Alexandrie (Zibibbo or Moscato di Alessandria in Italian), and Semillon for the whites and Cinsault (spelled Cinsaut in South Africa), Nebbiolo, and Nero d'Avola amongst the reds.
Cabernet Sauvignon wines are savory, full-bodied and complex: it really is a grape variety that gives excellent wines in the country. Black pepper is often found in these wines, harkening back to Syrah, but seems to me to be a bit of a South African signature. Franschoek's are typically more herbal and nuanced than Stellenbosch's and Paarl's ripely fruitier versions, but all are potentially really excellent. I actually believe that South Africa's Cabernet Franc wines are even more interesting and in the long run, potentially better. Syrah wines are spicy and powerful, with a typically savory component, but the organoleptic profile depend on where the grapes grow (generally speaking cooler and herbaceous from Paarl and Stellenbosch, richer and riper from Robertson and Swartland). Pinotage offers juicy red and blue fruit flavours with tobacco and cocoa notes, while Merlot is mostly a blending grape.
In my mind, the two white grapes that give South Africa's best white wines are without question Chenin Blanc and Semillon. For sure, there are some nice Sauvignon Blanc and Chardonnay wines made, but these wines neither create interest nor help characterize and define South Africa as the unique wine producing nation it is or can be (Cinsault and Pinotage have exactly the same role among South Africa's red grapes and wines). Chenin Blanc is also used for brandy production but its peachy, floral wines are absolute winners in my books.  Similar to Alsatian Pinot Gris (dry ones) it can make truly spectacular wines in the country. The other white grape that South Africa really excels with is Semillon, called by some with its Afrikaans name, Groendruif. The best examples are wines of mind-blowing depth and complexity, truly world class white wines like very few others made anywhere. Chardonnay does well in cooler areas like Walker Bay.
A brief of South Africa's wine geography
Vineyards in South Africa are mostly planted in the Western Cape area of the country. The Wine of Origin (WO) appellation system defines about sixty appellations under four categories which are named, from largest to smallest: geographical units, regions, districts (larger and less homogeneous than a ward but still with distinctive climates) and wards (a combination of different farms in close proximity and an adjacent area: for example, the very famous Constantia is a ward of the Cape Town district). There are however overarching regions, such as Cape Coastal, which was established to allow producers to blend wines from different regions with a maritime climate, but to market them under one name of origin (Cape Coastal includes the Cape South Coast and Coastal Regions of the Western Cape geographical unit). The WO mark on the label indicates that the grapes used in making the wine originate from that specific labelled area.
There are six South African geographical units identified so far: Western Cape, Northern Cape, Eastern Cape, Kwazulu-Natal, Limpopo and Free State. The Western Cape is where most of South Africa's wine is made. It is characterized by a Mediterranean climate with hot summers and cool, damp winters, enlivened by generally cool nights that helps protect the grapevines from excessive summer heat and ensures good aromatic personality of its wines. The soils are mostly a mix of sandstone, clay and limestone.
It is subdivided in five major wine regions: the Breede River Valley, the Cape South Coast, the Coastal Region, Klein Karoo, and Olifants River, and is further sub-divided into smaller districts. These are: Cape Town, Darling, Franschhoek/ Franschhoek Valley, Lutzville Valley, Paarl, Stellenbosch, Swartland, Tulbagh, and Wellington in the Coastal Region (the wards Bamboes Bay and Lamberts Bay do not reside within a district but fall within the region; Tygerberg is a former wine district that in 2017 had its legal status repealed when the new Cape Town district was formed); Cape Agulhas, Elgin, Lower Duivenhoks River, Overberg, Plettenberg Bay, Swellendam and Walker Bay are districts of the Cape South Coast region; Breedekloof, Robertson, and Worcester are districts of the Breede River Valley region; Citrusdal Valley and Citrusdal Mountain are districts of the Olifants River region; and Calitzdorp and Langeberg Garcia are disticts in the Klein Karoo region. To convey just how preponderant the role of the Western Cape is in South African wine production, keep in mind that currently, no other geographical units besides the Western Cape is subdivided into regions, and only two other geographical units, the Northern Cape and Kwazulu-Natal, have districts identified within their ranks.
The majority of South Africa's famous wineries are located in the Coastal Region, which is close to the capital, Cape Town, snaking northwards along the Atlantic Ocean and eastwards to False Bay and with the pretty university town of Stellenbosch at its epicentre. It's a part of South Africa that has gained international recognition over the years for its Cabernet Sauvignon (especially), Merlot and Pinotage wines. Simonsberg and Helderberg are the source of excellent white wines. Another world-famous vineyard zone of the Western Cape is Constantia, South Africa's oldest winemaking ward (this is where van Riebeeck first planted his vineyards) that has been long the source of much admired ultra-famous sweet wines. The Vin de Constance was already much sought after at the time of Napoleon and is truly one of the world's most historic and famous wines, right up there with Falernian and Tokaji Essenzia. A large district stretching from the Atlantic Ocean deep inland, Swartland is only a few kilometers north of Cape Town and makes big deep red wines from  the likes of Cabernet Sauvignon, Syrah, Mourvèdre, but also lighter more perfumed ones with Cinsault. White grapes include Chenin Blanc, Palomino (typical of Spain's Jerez) and Semillon. Over on the eastern side of the Western Cape region, the semi-arid and generally very hot Klein Karoo region is characterized by a very large diversity of soil (slate, clay, limestone, sand) and climate. It has some vineyards planted as high as 700 meters in altitude (in the areas of Tradouw and Montagu) given that the mountains here are part of the Cape Fold Mountains range, some of the highest in the country. By contrast the Cape South Coast region lies at South Africa's southernmost tip, essentially where the Atlantic and Indian Oceans meet and I find the wines from here boast this oceanic presence in their organoleptic profiles. The northernmost wine region of the Western Cape is Olifants River, which as its name implies is a valley stretching in a north-south direction following the course of the river of same name. This is one of South Africa's warmer wine production areas and viticulture techniques have to take this into account so as to make world-class wines. The fertile soils along the river banks have always allowed high yields and so for the longest time, this was not a subregion associated with high quality wines but rather user-friendly commercial wines. This is changing however, and today the slate and limestone mix of soils planted to Syrah and Pinotage (red grapes) and Sauvignon Blanc and Chenin (whites) ate starting to gain admirers. About 40% of South Africa's vineyards are planted in the Breede River Valley, and inland, hilly and mountainous wine area that is the largest of all the Western Cape regions. Many vineyards are planted on the banks of the river, where rich fertile soils allow to make wines in larger volumes at more affordable prices from the likes of Colombard. However, the region also boasts many hillside and mountain vineyards that give classic ageworthy and complex red and white wines. This region is made up of vineyard districts like Robertson and Worcester that are rapidly gaining in fame for their wines; for example, I have had some very good Sauvignon Blanc and Gewurztraminer wines from Robertson.
All the wines in this report were tasted in September 2022 thanks to Simone Incontro, director of the Wine To Asia wine show Guangzhou Special Edition and Marcus Ford, Asia Market Manager of Wines of South Africa. A few other wines in the report I tasted courtesy of importer samples and at other wine shows.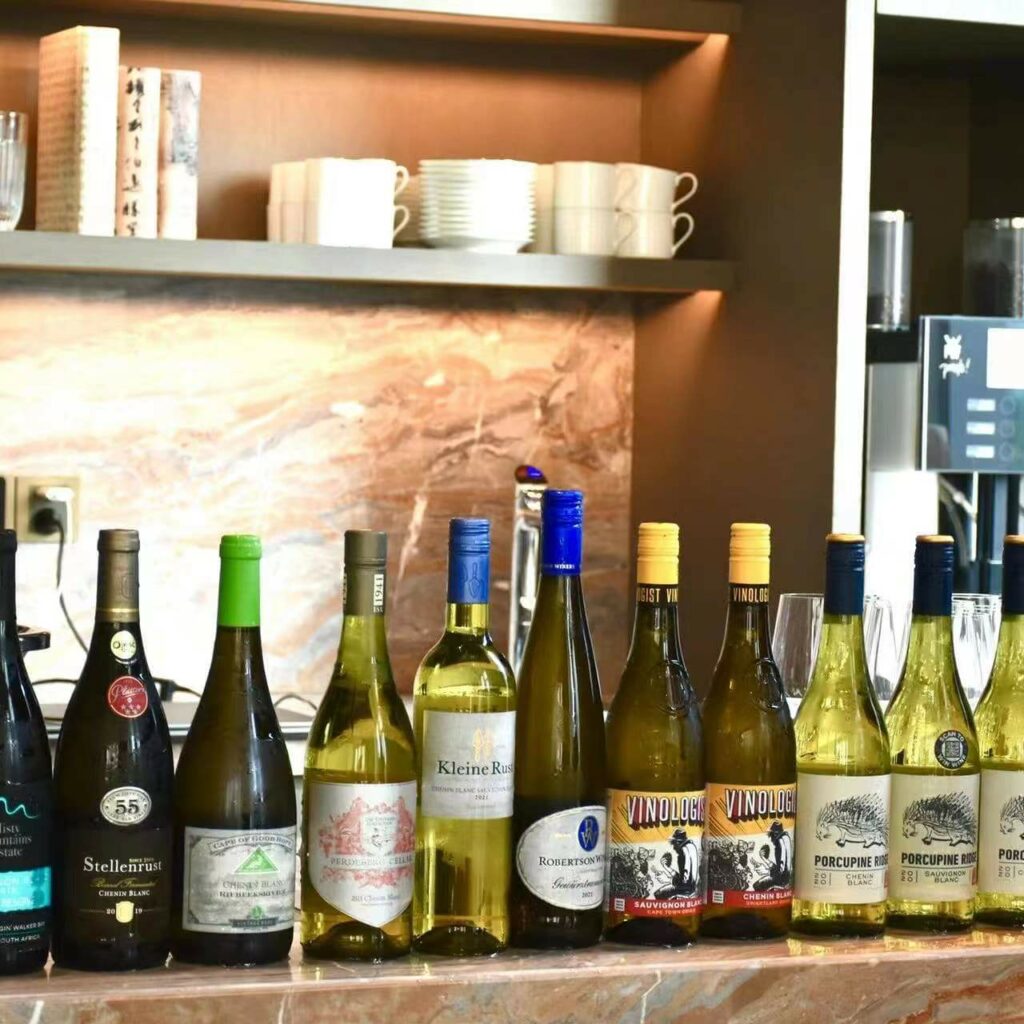 The wines in the tasting
Ataraxia.
Curiously named after the Greek word meaning "a serene state of mind, completely removed from worry and preoccupation", you might say the winery's wines live up to that important monicker. Ataraxia Wines is located in the beautiful Hemel-en-Aarde wine-growing area, the wines of which are becoming increasingly famous.
Ataraxia 2020 Chardonnay South Africa                                                        87
Medium deep yellow. Spicy, peppery, rich and ripe aromas and flavours of orchard and tropical fruit. Very acidic on the finish, but despite the very ripe showy fruit flavours, I failed to find much depth or complexity. Drinking window: 2022-2023.
Ataraxia 2016 Pinot Noir South Africa                                                            89
Pale red. High-pitched aromas of strawberry, red cherry, fresh herbs, and flowers. Juicy, and bright, with racy acids and a mineral spine supporting the delicate strawberry and herbal flavours. Not a fleshy or pliant style of Pinot Noir but crisp and food-friendly. Finishes a little simple but clean, with minerally echoes. From the Hemel-en-Aarde region. Drinking window: 2022-2024.
L'Avenir.
A high-quality South African boutique winery that specializes in Pinotage and Chenin Blanc wines, L'Avenir has been owned since 2005 by the famous Laroche estate of Chablis fame. L'Avenir was actually founded in the late 1600s, when it was one of the country's first sites deemed to be suitable for grape growing by the Cape's earliest European settlers. Renamed L'Avenir in 1992 by Mark Wiehe, a Mauritian businessman who had built a career in trading sugar in London, he  appointed Francois Naude (a former pharmacist) as winemaker and the estate's notoriety took off thanks to a series of outstanding Pinotage and Chenin Blanc wines.
L'Avenir 2020 Rose Glenrosé                                        90
Very pale pink. Red berries and violet on the nose and in the mouth. The finish is long and vibrant. Offers better stuffing than many other very basic Rosé wines from all over the world that might be currently very fashionable but are ultimately very boring. Not that this pink wine will win any complexity awards, but it's well-made and clean, Will prove just great with boiled or grilled fatty fish dishes (such as salmon). A very pretty wine most suited for those who like Provence wines, this will be right up their alley. It's not surprising really, fgiven that winemaker Dirk Coetzee drew his inspiration for this wine from a trip to Provence in France. Drinking window: 2022-2024.
Boekenhoutskloof.
Founded in 1776, the winery is located in a distant corner of the Franschhoek Valley and was named after a local tree, the native Cape beech tree or Boekenhout (Boekenhoutskloof means "ravine of the Boekenhout") that is very valuable and prized for quality furniture making. The farm was bought in 1993 and vineyards planted including Syrah, Cabernet Sauvignon, Cabernet Franc, Grenache, Viognier, and Semillon and others. The first vintage released was a 1996 cabernet Sauvignon (the vineyard still exists today), while in 1997 the Porcupine Ridge label was launched (the bottles feature a pretty label with ink drawing of a porcupine by acclaimed wildlife artist Zakkie Eloff). The Chocolate Block and Wolftrap brands  were launched in 2002 and 2003, respectively. Over the years, the winery has also bought sources of fine grapes such as the Porseleinberg farm. I think Boekenhoutskloof makes some of South Africa's most exciting and best wines, especially some truly head-turning, absolutely world-class Semillon wines.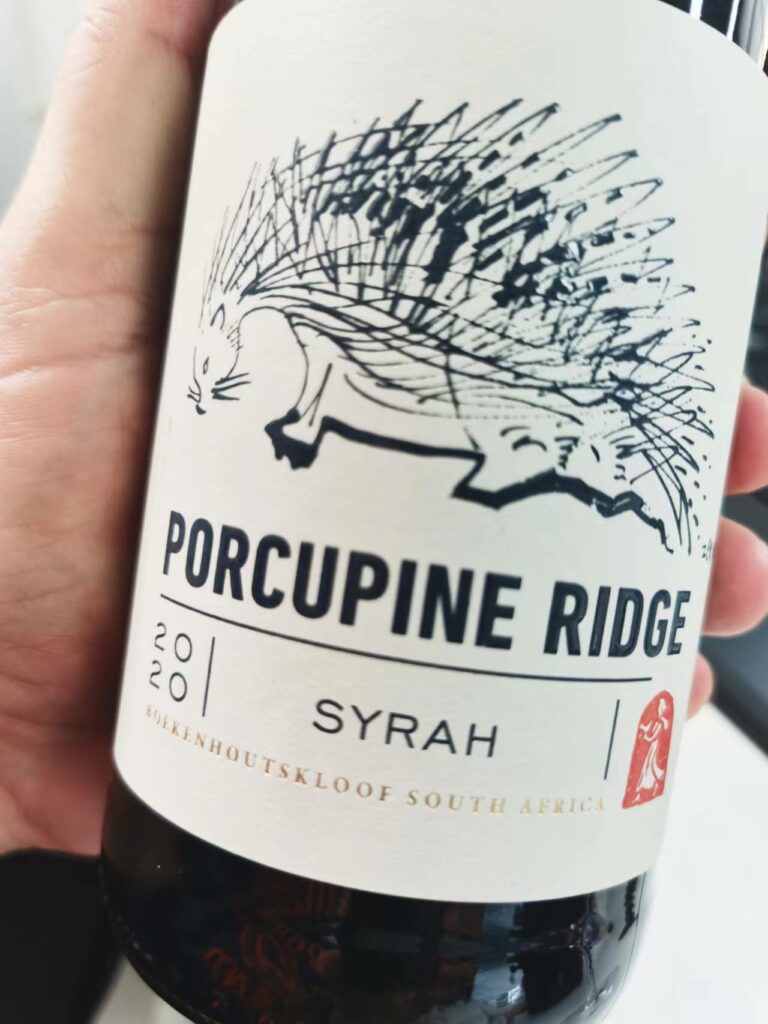 Boekenhoutskloof Porcupine Ridge 2020 Sauvignon Blanc South Africa     88
Pale, bright straw color. Lemon, orange, grapefruit, green bell pepper and pungent herbs on the nose. Easygoing, bright and juicy, with simple but clear and varietally accurate flavours of grapefruit pith, lemon, and oregano. Classic dry Sauvignon Blanc wine that finishes citrussy and saline. Drinking window: 2022-2023.
Boekenhoutskloof Porcupine Ridge 2020 Chenin Blanc South Africa         91
Enticing aromas of lemon, citrus curd, green and yellow apple, complemented by notes of angelica and tarragon. Much deeper and more complex than the more straightforward 2020 Sauvignon Blanc from Porcupine Ridge: there's plenty of size and extract to the flavours of orchard fruit and herbs, but with very pretty vibrancy and lift throughout. The close is long and perfumed. Drinking window: 2022-2024.
Boekenhoutskloof Porcupine Ridge 2020 Chardonnay South Africa           88
Bright straw yellow. Aromas of banana, pineapple and. Enters soft and creamy then a little sweet and heavy in the middle: this could use a little more freshness to its tropical and orchard fruit flavours. The finish is creamy and satisfying. Though I would have liked a little more lift and complexity, I can see why this well-made, varietally accurate wine is popular. Drinking window: 2022-2023.
Boekenhoutskloof Porcupine Ridge 2020 Syrah South Africa                      90
Dark ruby-purple. Dark berries, tobacco leaf and cracked black pepper on the nose, with a hint of licorice and smoke. Ripe and juicy, with fresh clean flavours of dark cherry, spices, tobacco, and leather nicely framed by vibrant but not overly firm acids. Finishes very juicy and suave with hints of aromatic herbs and licorice. There's a lot of wine here for the money. Drinking window: 2022-2023.
Boekenhoutskloof Porcupine Ridge 2019 Cabernet Sauvignon South Africa     88
Good full ruby. Aromas of blackcurrant, ink, graphite and herbs. Peppery, meaty flavours of black fruit are not especially nuanced but very likeable in their very approachable in an "in your face" sort of way. Not the last world in restraint or complexity, but closes with good length and polished tannins. Drinking window: 2022-2023.
Boekenhoutskloof 2020 The Wolftrap Red Franshoeck Valley                     93
Medium saturated purple-ruby. Extreme violet-enhanced aromas and flavours are absolutely captivating, further complicating black cherry, red berries, earth tones, balsamic oils, and licorice. Suave and spicy, this is absolutely seamless, beautifully juicy and fruity and downright irresistible. Very fresh and very pretty, this is a really gorgeous GSM blend: very, very well done. The wine is named after an old wolftrap found on the property: or maybe was that a leopard trap? Drinking window: 2022-2023.
Boekenhoutskloof 2018 Semillon Franschhoek Valley South Africa            95
Now this is a truly gorgeous wine from the Franschhoek Valley in the Coastal Region of the Western Cape, one that showcases just how well Semillon performs in South Africa. Bright lemon-yellow color. Flint, crushed stone, white peach, tangerine, beeswax, and white flowers on the very complex, drop-dead gorgeous nose lifted by a gingery nuance. Rich and mouthcoating but not heavy, with very good clarity and cut to the flavours of white orchard fruit, lemon curd, lemongrass and smoke. At once tactile and voluminous, and boasting a savory finish with repeating notes of raisins and ginger (a little Moscato d'Alessandria is thrown in the mix to increase aromatic depth). Knockout wine aged fourteen months in 70% new oak barriques and 30% concrete eggs. Drinking window: 2024-2032.
Cederberg.
Five generations and counting have farmed the Dwarsrivier, where current winemaker David Nieuwouldt (his daughter Emma represents the sixth generation) fashions wines from cool climate high altitude vineyards. In fact, the Niewwouldts arrived in South Africa back in the 1700s, but only moved to the Cederberg area in the 1800s. Today, the farm is located in the Cederberg Wilderness Area but was initially planted to fruit trees; in 1965, the first grapes planted, but these were table grapes, as the farm had always been geared to the production of tobacco, vegetables and fruit meant to be eaten (not drunk!), as well as raising livestock. But seeing that the table grapes did very well there, the family decided to try its hand at wine grapes too, planting those in 1973 (in fact, the first wines at Cederberg were made from table grapes: the wines were made for the farm's workhands). However, the first Cabernet Sauvignon wines of 1977 and 1978 really turned heads and the rest, as they say, is history.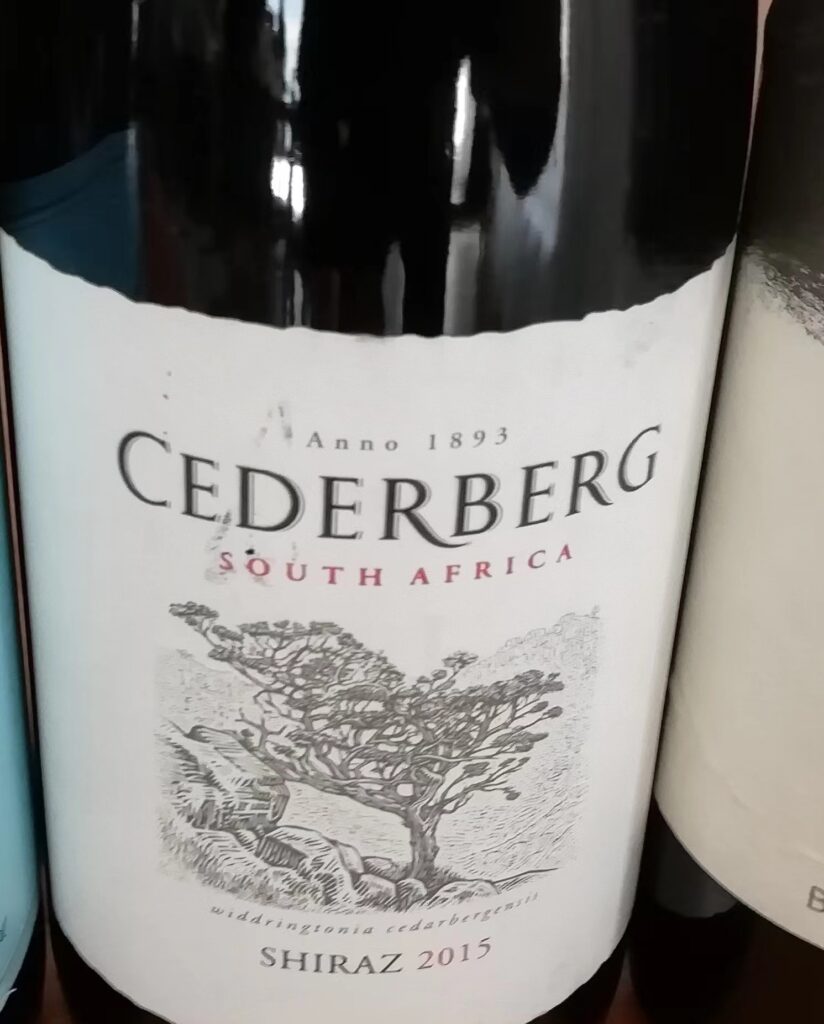 Cederberg 2015 Shiraz South Africa                      92
Good medium dark red. Primary aromas and flavours of red cherry, blueberry, vanilla, cola and tobacco. Creamy, ripe and expansive on the palate, with very good acid/sugar balance (5.9 g/L total acidity and 3.8 g/L residual sugar) and a gentle tannic spine that nicely supports the ripe fruit on the long suave finish. Made from roughly twenty years old (and younger) southeast-facing vines planted on red slate soil. The grapes underwent cold maceration for four days, with roughly 15% of the grape juice bled off after pressing, pumping over done every six hours, with fermentation carried out at a maximum temperature of 28 degrees Celsius over nineteen days of extended skin maceration. The wine was aged in 225 liters barrels (95% French, 5% American) for fifteen months (60% first fill, 40% second fill). Drinking window: 2022-2028.
KWV.
One of South Africa's biggest and best-known wine companies, KWV makes a very large range of brands (KWV Wines but KWV Brandies too, Laborie, Roodeberg, The Mentors), rife with wines at all price points, some of which are of truly exceptional, world-class quality. Founded in 1918 as a small growers cooperative, the winery has along history of product innovation and excellent wines. The Mentors is a premium line of wines that express their specific terroirs very well.
The Mentors 2019 Chenin Blanc Coastal Region                                            94
Now this is a beauty. Luminous golden-tinged pale yellow. Truly captivating, deep at once serious and playful aromas of tropical fruit, honey, white peach, nectarine and sweet herbs. Then very smooth textured, very complex and multilayered, with rich honeyed flavours of crushed rocks, white peach and lemon curd, all give a penetrating quality and spectacular clarity by lovely harmonious acidity. Classically dry (6.9 g/L total acidity, 3.26 pH, and 2.7 g/L residual sweetness), this clocks in at just slightly more than 14% alcohol but is so impeccably balanced and light on its feet that you won't notice all those octanes at all. The finish is extremely long and refined in its minerally sheen, with just a hint of almondy bitterness at the far back. World class, truly superb Chenin Blanc wine. If it wasn't for that slightest hint of finishing bitterness I would have scored it even higher than I already have. KWV first produced a Chenin Blanc wine under the KWV The Mentors label in 2006; today, the Chenin Blanc grapes used to make this wine come from one old block of vines in the Swartland region. The wine itself is a blend of two components, both barrel-fermented with 40% indigenous yeast strain and 60% specially selected commercial yeast strain. The wine spent 270 days after fermentation on the lees (with regular stirring) and aged for nine months in 500 liter first, second and third-fill barrels. Drinking window: 2022-2030.
L'Ormarins.
Originally a Huguenot farm founded by a Frenchman in 1694, the farm was taken over in 2003 by Johann Rupert who greatly increased wine production and renaming the top line of wines Antonij Rupert wines, after his brother, the owner before him, who died in 2001. Johann Rupert built a state-of-the-art winemaking facility, and wine production is now divided across many different lines of wines (Protea wines, Terra del Capo Italian varietal wines, Jean Roi, L'Ormarins, Cape of Good Hope site-specific wines and the Anthonij Rupert flagship range) available at different price points by sourcing grapes from many of South Africa's best vineyard sites. In so doing, he turned Anthonij Rupert Wines into one of the country's best-known, most successful multiple awards-winning wine companies. I believe that the Cape of Good Hope Wines portfolio (based on Johann's search for South African vineyards older than 35 years of age) is especially good, offering some very good buys and very easy to like wines that are also easy to comprehend, given their varietal-labeling and true-to-type aromas and flavours the wines in the lineup exhibit in spades.
Cape of Good Hope 2020 Chenin Blanc Riebeeksrivier Swartland 91
Bright straw yellow. Beeswax, honey, pear and elderflower aromas have a strong leesy undercurrent that keeps the wine's fruitiness somewhat under wraps: aeration helps greatly. Then follows a real mouthful of slightly sweet, round, rich, and bold flavours that are very similar to the aromas. Enters very clean and juicy, with lively but harmonious acidity, even lemony, then waxy and sweet with a candied quality that reduces the wine's freshness and vibrancy just a tad. The finish is long and nicely complex, offering lingering echoes of sundried tropical fruit (mango, pineapple, and guava) and a hint of gravelly minerality. Slightly reductive at first, I suggest decanting this one hour ahead to increase its fruit-forwardness. 100% Chenin Blanc from two south-facing vineyards planted in 1988 and 2013 on mostly shale-rich soils at about 350-400 meters above sea level. The wine was fermented in about equal amounts of stainless steel and oak containers (26% new French oak tonneuax) and spent seven months on the lees overall. Only 3000-5000 bottles made a year. The Riebeeksrivier farm is located on the Kasteelberg's Malmesbury side overlooking the Swartland. Drinking window: 2022-2026.
Cape of Good Hope 2020 Semillon Laing Riebeeksrivier Swartland            91
Bright, pale yellow.  Restrained aromas of orchard fruits, beeswax, ginger, white flowers, spices and lemon verbena. Very similar flavours follow on the plate, which is restrained, round and honeyed thanks to some oak aging. A very successful wine, finishing long with a nice tactile quality, hints of fresh and candied citrus fruits and repeating white floral elements. A very pretty wine of sneaky concentration that I suggest you decant an hour ahead so as to have it deliver all it has to offer. Drinking window: 2022-2026.
Cape of Good Hope 2018 Chardonnay Serruria Elandskloof         90
Bright straw yellow with pale golden tinges. Aromas and flavours of peach, toast, lemon, orange marmalade, butter and vanilla. The aftertaste is long, juicy and suave, featuring repeating nuances of tropical fruit enlivened by nice lemony touches. About a third of the wine was fermented and matured in stainless steel, with the rest spending eleven months in French 300 liters oak barrels (44% new). Only 20% of the wine underwent malo. This is actually a pretty good Chardonnay wine, buttery and oaky but one in which the oak is not laughably caricatural but really well-managed: well-done. The Elandskloof's soils are mostly of decomposed shale and quartz sandstone (so soils made up of dark brown top soil over yellowish-brown sandstone, characterized by good water-retaining capacity and high levels of organic matter ensuring good soil fertility pushing vigour). Surrounded by steep mountains, the Elandskloof is an isolated, narrow (about five kilometers wide) valley north of Villiersdorp. It is "shadow zone" in that the steep mountains limit sunlight and heat units such that the Elandskloof benefts from a slow-ripening cooler climate generally devoid of heat spikes that is especially suited for white grapes. Drinking window: 2022-2025.
Cape of Good Hope 2016 Western Slopes Riebeeksrivier Swartland           89
Good full purple-ruby. Bright violet and raspberry on the nose are complemented by hints of grilled nuts and licorice. Then suave and luscious, with red berry flavours complicated by peppery herbs nicely framed by harmonious acidity and polished tannins. The fruit takes a candied sweet turn that is not entirely to my liking but that's not a criticism as it is very well managed, and besides, I know most tasters will be smitten by it. Overall, this struck me as being riper and sweeter than the estate's 2015 Syrah, bordering almost on being too candied and sweet, but it's still a highly enjoyable mouthful of wine and very well made. No doubt, those who like their reds suave, rich and slightly creamy-sweet will love this, but Euro-palates preferring wines with higher acidity levels and lift will still like it quite a bit too, so everybody wins here. A blend of Syrah and Garnacha in this vintage (the wine blend previously had Duriff and Carignan too), and aged in fourth and fifth fill 225 liters French oak barrels for sixteen to eighteen months roughly prior to having another three years of bottle aging. The wine's name of "Western slopes" reflects the origin of the grapes: this is important because the western slope is characterized by soils richer in shale, making for a fresher, more red fruit-accented wine. Drinking window: 2022-2027.
Cape of Good Hope 2015 Syrah Riebeeksrivier Swartland             92
Hey, this is really pretty good! Deep purple-red. Inviting aromas of plum, violet, pepper and lavender soar from the glass. Then sweet and juicy with ripe but very fresh fruit flavours in the typical style of the Swartland that usually does not allow to make especially big-boned Syrah wines. The finish is long and lifted by delicate herbal and peppery strokes. The grapes were sourced from relatively old vineyards planted on shale and clay soils at about 400-450 meters above sea level. The wine was fermented in a mix of concrete and stainless steel containers and aged for ten to twelve months in 225 liters French oak barrels. Drinking window: 2022-2027.
2017 Optima Coastal Region                                          92+
Bright dark ruby. Initially smells very candied and overly-sweet, then turns more serious with aeration offering pretty blueberry, lavender, cedar, cocoa and tobacco aromas and flavours. A hint of charred toasty oak rises on the long back end, with hints of balsamic oils and red fruit providing lift to the slightly hot, tarry back end. The 2017 vintage of Optima is a blend of 51% Cabernet Sauvignon, 25% Merlot, 23% Cabernet Franc and 1% Petit Verdot sourced from vineyards mostly in the Franschhoeck and Groenekloof on mostly decomposed granite soils. The grapes were vinified separately by provenance and aged in 30% new 225 liters oak barrels for twenty months. Drinking window: 2023-2029.
2016 Cabernet Sauvignon Coastal Region                                  93
Moderately saturated bright ruby. Very serious nose of cedar, blackcurrant and graphite speaks of a refined Cabernet Sauvignon wine. Then sweet but not candied, boasting excellent floral freshness and sharp but balanced acidity nicely framing the dark berry, coffee and herbal flavours. Closes long, with noteworthy elegance and good perfumed lift. This wine was aged in 80% new French oak barrels for twenty-four months, then another twenty-four months in bottle. Hallelujah, this is an excellent New World Cab wine, and not the usual New World cocoa dark berry overly food-unfriendly sweet jam of no interest whatsoever. Well done. Drinking window: 2023-2030.
2012 Anthonij Rupert Coastal Region                                 94
Fully saturated purple-ruby. Pure aromas and flavours of dark berries, violet, tobacco and cocoa. Tarry and eucalyptus elements add complexity. This boasts a sweet not sweet quality that is captivating, with very ripe Cabernet Sauvignon flavours but that are not at all over the top, finishing with notes of camphor, pepper, and  herbs, and just a trace of alcohol-derived heat that just keeps me from a still higher score, but make no mistake about it, this is an outstanding New World red wine. The grapes were sourced from the estate's best vineyard sites, including the L'Ormarins vineyard (decomposed granite, it confers structure and richness); the Rooderust vineyard (richer in clay and in a warmer mesoclimate, it delivers riper richer fruit notes). Closes long, with noteworthy elegance and good perfumed lift. The 2012 Anthonij Rupert wine was aged in 100% new French oak barrels for twenty-four months, then another twenty-four months in bottle. Drinking window: 2022-2032.
La Motte.
La Motte is situated in the Franschhoek Valley in South Africa's Cape winelands, but produces more than just fine wines, having branched out into flower cultivation and the production of ethereal oils. It is one of the three South African wine estates owned by the Rupert family. Hannelli (who is married to Hein Koegelenberg) owns La Motte, while her brother Johann owns L'Ormarins, having taken it over from his younger brother Antonij who sadly passed away in a 2001 car accident. Hanneli and Johann are also in partnership with the De Rothschild family, with whom they make wines under the Rupert&Rothschild label.
La Motte 2017 Syrah Viognier The Pierneef Collection Franschhoek Valley      91
Very deep ruby. Dark fruit, chocolate and spicy flavours are smooth, suave and supple. Finishes long with bright acidity extending the flavours. A 95% Syrah and 5% Viognier blend. Drinking window: 2022-2028.
Leopard's Leap.
Founded by businessman Hein Koegelenberg at the turn of the century, Leopard's Leap winery (named after the "king of the cape", his majesty the leopard) has won international acclaim for its wines that are exported to forty different countries. Offering a combination of high-quality wines in all price ranges, a beautiful winery boasting a modern design with a gorgeous views and a relaxed atmosphere, not to mention enogastronomic experiences (including a South African Table showcasing the diversity of South African food), Leopard's Leap Family Vineyards has gained notoriety also as a family-friendly tourist destination. Even more important and commendable is the winery's commitment to help preserve the Cape Leopard, an endangered species, in its environment, through a sponsorship of the Cape Leopard Trust that allows, for example, satellite mapping of the big cat's movements (one of the Cape Leopards has been named "Pardus" by the Trust in recognition of Leopard's Leap involvement and support).
Leopard's Leap 2020 Pardus by Hein Koegelenberg Western Cape            93
Good full ruby-purple. Deep brambly, peppery blackcurrant and cassis grab your attention at first sniff, with mineral and sweet spice nuances emerging with aeration. Enters dense, creamy, big and multilayered, with similar flavours to the aromas, then more lifted in the middle, with a seamless mouthfeel nicely framed by harmonious acidity. Finishes saline and much lighter on its feet than it seems on entry. There's just the slightest touch of alcohol-derived heat on the long back end, but there's also noteworthy building sweetness and repeating, nicely lingering notes of strawberry cocktail and sweet spices. Should you want to pull a cork to see just how much promise this beautiful red wine holds, do decant it one to two hours ahead, as this elegant red definitely improves with air. Since the beginning, Pardus has been a blend of Merlot, Cinsault and Cabernet Sauvignon, but the percentages change with the vintage: for example, the 2018 Pardus (the first release) was 60% Merlot, 20% Cinsault and 20% Cabernet Sauvignon; by contrast, this 2020 blend is a more balanced 39% Merlot, 31% Cinsault, and 30% Cabernet Sauvignon. The wine's name refers to the leopard's Latin species name, Panthera pardus (all the big cats save for the lion and the cheetah are members of the Panthera genus: the leopard species is called pardus, South America's famous jaguar species name is onca, the tiger is tigris, and so forth). The African leopard (Panthera pardus ssp.pardus) is one of the nine subspecies of this beautiful cat and I want to congratulate Leopard's Leap Family Vineyards for their efforts in helping save this beautiful animal with their wines. Drinking window: 2025-2032.
Misty Mountains Estate.
Misty Mountains Estate is located on the Stanford Wine Route situated between the Klein River Mountains and the Klein River. The winery makes a range of wines and is especially sought after for its Methode Cape Classique sparklers as well as its infused gins and vodkas (the estate boasts not just a winery but a distillery too, along with a deli and wine tourism accommodations). For this report, I tasted a series of wines bottled with black labels bearing the name "Private Collection" of which I could find no mention on the winery's website, save for the 2010 Shiraz Family Reserve.
Misty Mountains Estate 2021 Family Reserve Sauvignon Blanc Private Collection Walker Bay South Africa                                                                86
Bright green-tinged straw colour. Green bell pepper, gooseberry and smoky aromas dominate the nose. Then with similarly crisp and pungent flavours, finishing very saline but with good underlying herbal notes. Not an especially fruity style of Sauvignon Blanc. Drinking window: 2022-2023.                                               
Misty Mountains Estate 2021 Family Reserve Rosé Private Collection South Africa                                                                                                                   87  
Very pretty deep pink-red colour. Very showy, slightly over the top aromas and flavours of coffee, pear drop, herbs and cocoa. Closes short and sharp. Very showy, but I would have liked a little more restraint and elegance. Some wine lovers might like this wine's bold flavours, but it's really not for me. Drinking window: 2022-2023.
Misty Mountains Estate 2019 Shiraz Private Collection Walker Bay           89
Deep ruby. Slightly funky but not dirty on the nose, with slightly reticent but varietally accurate aromas of violet and dark berries. Enters very austere, then very serious but floral in the middle, with slightly reticent flavours of forest floor, black pepper, grilled meat and spices that gain real breadth and complexity with aeration.  The nicely persistent aftertaste is at once juicy and tactile. Drinking window: 2023-2026.
Misty Mountains Estate 2010 Shiraz Family Reserve South Africa             90
Good full ruby with a pale rim. Chocolate-covered cherries, cocoa and herbs on the inviting nose. Then ripe, suave and soft with sweet mocha and dark berry flavours that are very New World wine in style. Closes medium-long and clean with a little alcohol-derived heat. Drinking window: 2022-2026.
Mother Rock Wines.
Mother Rock Wines is a meritorious project the likes of which have always fascinated me and has driven my wine writing and research for over thirty years. The winery is a collaborative effort between a cutting edge South African winemaker, Johan Meyer, and Indigo Wine import company founder Ben Henshaw who looks for artisanally made wines. Over the years, Meyer has built good working relationships with some of the Cape's most accomplished grape farmers and can therefore access very high-quality grapes. With Force Celeste (the name in the US, otherwise it's Force Majeure), the initial intent was to provide artisanally-made, outstanding South African Chenin Blanc wines, and their success has been such that the portfolio has grown and grown to now include many other wines from other varieties too. The Mother Rock label focuses on wines made from grapes grown on grand cru type plots featuring a variety of soil types and vinified as simply as possible. The only caveat I have with some of the wines is that some are frankly so "hands-off" that they end up smelling funky; and despite all the hype and jargon, like all such wines ultimately offer little in the way of grape variety and terroir recognition, which is a real shame. But those Mother Rock wines that don't taste so are absolute gems and well worth seeking out. From 2020, the new home of Mother Rock (and JH Meyer wines) is the Platteklip Vineyards farm on the Piketberg Mountain in northern Swartland.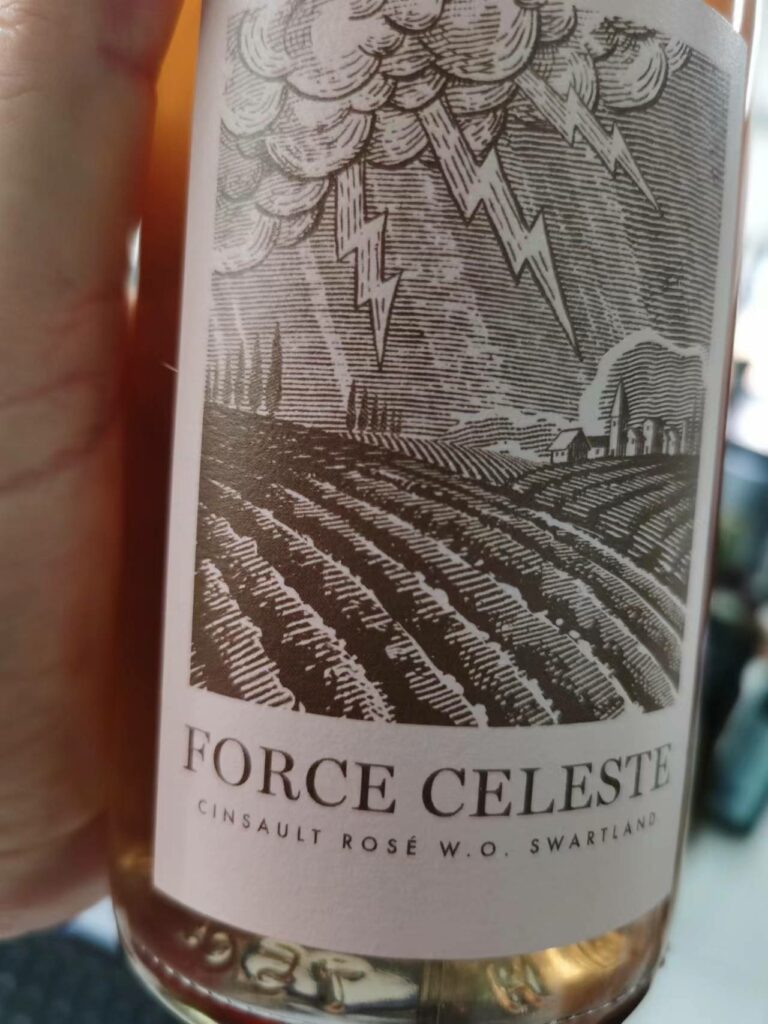 Mother Rock Wines 2020 Semillon Force Celeste Swartland         92
Dark straw yellow. Yellow apple, macadamia nut, and green melon on the perfumed nose. Bright, crisp and minty on entry, then with a touch of green string bean in the middle, but lively acidity nicely framing the clean flavours of apple, melon and fresh citrus fruit. With aeration, showcases a nice building peppery and gingery quality on the long aftertaste. From grapes grown on granite soils and harvested at different times, the majority of which are whole bunch pressed into stainless steel (10% barrel fermented); roughly 20% are stainless steel fermented on skins for two weeks, and then aged for seven months on the lees prior to racking and bottling. Drinking window: 2022-2026.
Mother Rock Wines 2020 Chenin Blanc Force Celeste Swartland        92
Bright hazy straw colour. At once lemony and creamy, very mineral, in the usual Chenin Blanc high acid style providing clarity and cut to the fresh orchard fruit, tangerine and savory herbal flavours. Closes long and very saline. Bottled unfined and unfiltered and made by using natural yeasts. The grapes are sourced from over thirty years old dry-farmed bush vines planted in the heart of the Swartland. To my taste, the extreme salinity detracted from my overall enjoyment of the drinking experience, but perhaps this won't bother other wine lovers as much as it does me. Drinking window: 2022-2026.
Mother Rock Wines 2020 Cinsault Rosé Force Celeste Swartland        90
Bright hazy orange pink. Sweet aromas and flavours of strawberry and rhubarb with a delicate undercurrent of sweet spices, with a note of apple cider emerging on the long back end. Round, even luscious on entry, then zippy and zingy thanks to lively acidity nicely focusing the clean fruit flavours. I'm not wild about the cider nuance, but there are no off-smells and no funkiness whatsoever on the nose, and this pretty Cinsault is actually a really delicious wine. The bunches are hand-picked in mid-January, left intact and lightly whole-bunch pressed into old 500 liters French oak tonneaux. Fermented with native yeasts and aged in neutral oak before bottling without fining and filtration. Drinking window: 2022-2025.
Mount Rozier.
Mount Rozier wines is situated in the Schapenberg Hills of Somerset West in the Stellenbosch District. A family-owned property, it specializes in premium single vineyards characterized by very specific Hutton oak leaf and Clovelly soils that help fashion highly diverse wines.
Mount Rozier 2020 Shiraz Malbec The Red Baron                                        88
Very pretty nose redolent of wild perfumed flowers and peppery dark fruit. Then somewhat less lifted in the mouth, with jammy chocolaty flavours of dark plum and blueberry. A little more freshness would have provided more interest on the finish that is only medium-long and a little dull.  Drinking window: 2022-2026.
Perdeberg.
Perdeberg Wines is located close to the Paardeberg Mountain in the famous Paarl wine production zone. The winery's name derives from the copious herds of Mountain Zebra that once roamed the foothills and that were mistaken for wild horses by the Dutch settlers. The winery was founded 1941, and now makes award-winning wines at all price points, such as those of its "Classic collection" (wines made in an easygoing, easily accessible fruity style) and the "Vineyard collection" (a premium line of wines made from individual vineyard blocks with characteristic unique personalities).
Perdeberg 2021 Chenin Blanc The Vineyard Collection Paarl       92
Bright straw-yellow with green highlights. Intensely mineral aromas of Meyer lemon, pear, peach and hints of tropical fruit. Enters rich and ripe, but crisp thanks to lively harmonious acidity (5.5 g/L total acidity and 3.6 pH), then multilayered and dense in the middle, with ripe with tropical fruit (lychee, guava) flavours. Closes long and tactile, with noteworthy lift and complexity. From a warmer part of South Africa but you'd never guess it from this very pretty wine's freshness and lightness of touch. The grapes were picked in the early morning of mid-February from roughly forty years old bushvines planted on decomposed granite and shale soils in the Coastal region. The wine was made with minimal skin contact (two hours) natural yeasts, stainless steel fermented and kept on the lees three months before bottling. The "Vineyard Collection" in the wine's name refers to the estate's premium line of wines made from specific vineyard blocks. Drinking window: 2022-2028.
Perdeberg Cellar 2019 Cabernet Sauvignon Classic Collection Paarl   90
Dark bright ruby. Racy aromas of black currant, violet, black pepper, tea leaf and mint. Big and broad with softly ripe, suave flavours of blackberry, black currant and mocha showing very good depth and striking purity. On the long clean finish, the repeating blackberry nuances are fresh and brimming with plenty of cut and clarity. This is made in a modern, fruit-forward style meant for early enjoyment and I'd say they have certainly succeeded. Drinking window: 2022-2026.
Perdeberg Cellar 2018 Cabernet Sauvignon The Dry Land Collection Conqueror Paarl                                                                    90
Good deep ruby. Vanilla, cloves and other sweet spices mark the ripe blue and black fruit aromas. Then more austere in the mouth, with clean and fresh flavours of dark berries, prune and vanilla. Closes long and creamy with good energy and focus despite its size. There's a little something very American, Argentinian or Spanish in style (take your pick) here with the sexy sultry sweet oak and spice nuances this wine exudes in spades. Made from roughly twenty years old vines planted in the Perdeberg area on mostly Malmesbury shale and Glenrosa soils. The grapes underwent cold maceration for two days, while fermentation took place in in stainless steel tanks with regular pump-overs for five days. The wine was racked in 500-litre French oak barrels where malolactic fermentation was carried out and the wine aged for eighteen months in the oak barrels. Drinking window: 2023-2029.
Rall.
Undoubtedly one of the hot, up and coming names in South African wine, Rall wines was founded in 2008 by young Donovan Rall who graduated with a degree in viticulture and oenology from Stellenbosch University in 2005. After gaining experience around the globe and then back in his South Africa, Rall began by focusing on two wines only, a white and a red with fruit picked from various vineyard sites. He later added a Cinsault, Cinsault Blanc and Grenache Blanc wine, all of which are remarkably good, not to mention his newer single-site wines (a Syrah and Chenin Blanc).
Rall 2019 Grenache Blanc South Africa                       91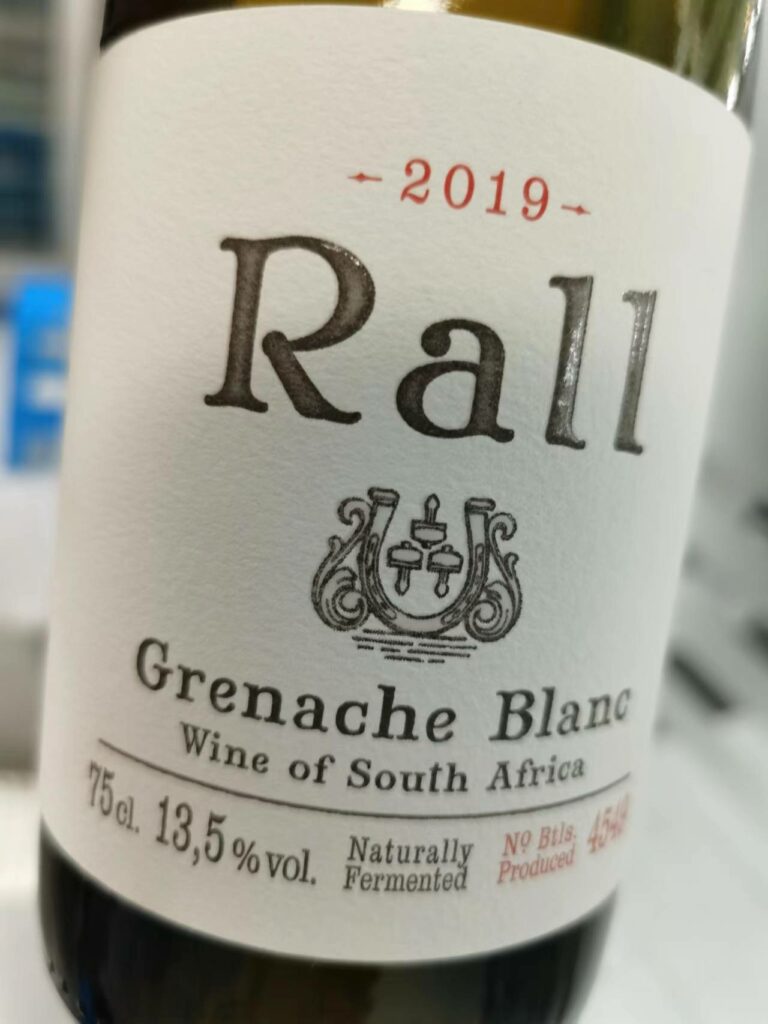 Deep straw yellow. Lemon, lime, tangerine, vanilla and grilled nuts on the nose. A very pretty wine that showcases the more lifted less creamy and heavy side of Grenache Blanc though this vintage strikes me as being a slightly rounder version than usual of this wine. The grapes are sourced in two different moments from dry-farmed bush vines planted at 620 metres above sea level in Piekenierskloof and whole-bunch pressed. The wine is fermented and matured in concrete eggs and clay amphora for eight months on the lees before bottling with limited filtration. Drinking window: 2022-2025.
Rall 2019 Cinsault South Africa                             92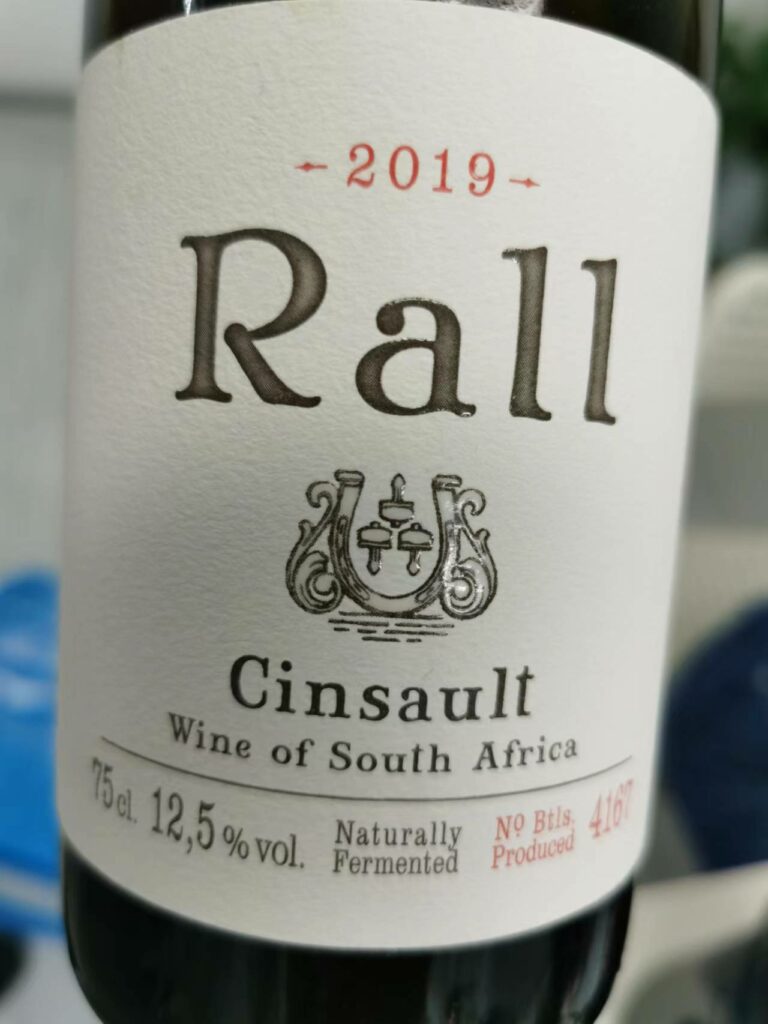 Pale medium-pink with orange tinges. Fresh stone fruits and red berries on the floral nose and in the mouth, with an undertone of dried herbs and pomegranate. Boasts very good clarity and lift, with a rising spicy nuance emerging on the delicately spicy aftertaste. About 40% of the fruit is from old bush vines in Darling, and the rest from bush vines in Swartland with similar iron-rich clay soils. The grapes were largely whole-bunch fermented and aged mostly in old French oak barrels and some in concrete tanks to enhance the wine's fruity side.  Drinking window: 2022-2025.
Robertson Winery.
Robertson Winery is a progressive winery born of humble beginnings in a charming missionary church on the outskirts of the town of Robertson; the winery's history is closely linked to that of the town. Founded in 1852, the town takes its name from that of Dr William Robertson, a Scottish minister. By 1941, the town's stone church serviced by missionaries was no longer in use and turned into the Robertson Winery.
Robertson Winery 2021 Gewurztraminer Winemakers Selection South Africa 90
Pale golden-tinged straw green. Bright, forward, fruit-driven aromas of orchard fruit, lychee, are nicely lifted by just a touch of grapefruit and rose. This simple, easygoing, light-bodied Gewurz is nicely mellow on the medium-long and creamy finish. This bottle strikes me as being a little fresher and more aromatic than another I had about a month ago, with more piercing fresh citrus fruit flavours, and so I'll score it slightly higher. Robertson's Gewürztraminer vines are planted in Karoo soils with a North West to South East orientation to help maximise the utilization of the incoming sea breezes, which are very important as they help extend hang time but cooling the vineyard and help preserve freshness and aromatic potency in the Gewürztraminer grapes. Fermentation is in temperature-controlled stainless steel tanks for about eighteen days at fifteen degrees Celsius. This little beauty boasts only 10.5% alcohol and plenty of finishing sweetness thanks to a hint of residual sugar. Slightly off-dry, this will match heavenly with Indian, Thai and Chinese dishes. Drinking window: now-2024.
Saronsberg.
Located in the naturally beautiful setting of Tulbagh in the Upper Breede River Valley, Saronsberg winery has led the way (along with Rijk's Cellar) over the years in showcasing the region's unique fine wine potential. The Saronsberg farm was born from the division of the historic Twee Jonge Gezellen (TJG) between the two Krone brothers in the 1950s, and with the 2002 acquisition of two farms formerly known as Waveren and Welgegund that flanked the TJG on each side. The farm that was so born was renamed Saronsberg, in honour of the imposing nearby mountain where some of the winery's vines are planted on. The two farms are characterized by very different terroirs (altitude, exposure, soil types, average and peak temperatures, wind and rainfall patterns all vary between the two), and give radically different wines; unfortunately a serious wildfire destroyed many of the vines (but luckily not the estate's best vineyards, located on the Welgegund) forcing the winery to replant. However, all's well that ends well, with the wines from Saronsberg's very first vintage (2004), reaping accolades and awards. The winery is a member of the Integrated Production of Wine (IPW), a voluntary environmental sustainability program established by the South African wine industry in 1998 that complies with international wine industry environmental and vitivinicultural sustainability criteria, including the Global Wine Sector Environmental Sustainability Principles as published by the International Federation of Wine and Spirits (FIVS) and the 'OIV.
Saronsberg 2018 Seismic Rooi Tulbagh South Africa               92
Fully saturated deep ruby. Mulberry, blackberry, blueberry, coffee, cocoa and forest floor leafiness on the impressive, deep nose. Then a wealth of juicy dark fruit flavours in the mouth as well, but nicely balanced by hints of herbs and crushed rocks contributing a note of austerity and restraint. The long, serious and seamless close features chocolaty pepper nuances that will have you going back to your glass for sip after sip. A blend of 45% Cabernet Sauvignon, 16% Merlot, 13.5% Petit Verdot, 13.5% Cabernet Franc, and 12% Malbec sourced from slightly less than twenty years old vines planted on a variety of structured red soils, partially weathered shale and clay-loam soils with a high percentage of coarse gravel. The 2019 Seismic, which I have not yet tasted, is a slightly different blend, at 53% Cabernet Sauvignon, 18% Cabernet Franc, 11% Petit Verdot, 11% Malbec and 7% Merlot. Drinking window:  2025-2032.
1692 Spier.
Three hundred years of winemaking history and counting at 1692 Spier wine (it all started out in 1692, hence that number in the estate's name). One of the first farms to be established in the Stellenbosch, it is South Africa's oldest dated wine cellar. Already by 1754, over 30,000 vines were growing at Spier, and the reputation of the wines made there high, but the first wines bearing the Spier label date to 1971. That same year, then owner Neil Joubert, along with Spatz Sperling of Delheim and Frans Malan of Simonsig give life to the Stellenbosch Wine route. The Speir farm was organically certified in 2015 and produced its first organic grapes in 2015. Over the years, Spier has won numerous awards and accolades for its wines divided over many ranges (including for example Creative Block, Frans K. Smit, 21 Gables and Seaward) and commitment to the arts.
1692 Spier 2017 Creative Art Block project 8 Stellenbosch             90
Deep opaque ruby. Aromas of blackberry, pepper, violet and vanilla. Enters at once sweet and peppery, then round and suave in the middle and on the close with flavours of forest floor, ink, coffee, and chocolate. Not exceptionally long on the finish, but creamy, shapely and sweet. A decadent mouthful of wine, but a little too over the top for me: however, those who like more opulently styled reds will no doubt love this. A blend of 36% Pinotage, 24% Cabernet Sauvignon, 18% Merlot, 18% Shiraz, 1% Cinsault, 1% Malbec, 1% Mourvèdre and 1% Petit Verdot that explains the wine's name of "8": it refers to the number of grape varieties used to make the wine. The vines are between 15-25 years of age and planted on decomposed granite over clay subsoil. Each variety was hand-harvested, fermented and aged separately prior to being blended and bottled. The wines were aged sixteen months in 300-litre French oak barrels (30% first fill, 40% second fill and 30% in third fill barrels). The range of Creative Block wines takes its name from a Spier Arts Academy project combining artworks from various artists and rearranging them in so-called "blocks" to produce something new. This recalls the creative blending of different grape varieties from select vineyard blocks and is made up of four 'block-numbered' wines: the 2 (Bordeaux type white) and blended reds 3 (Rhône), 5 (Bordeaux) and 8 (Cape). Drinking window: 2023-2030.
Stellenrust.
Established in 1928, Stellenrust is one of South Africa's largest family-owned wine estates making some of the country's finest wines from vineyards divided roughly equally between the Stellenbosch "Golden Triangle" (South of Stellenbosch and to the West of the Helderberg Mountains) and the cooler Bottelary Hills. Half of Stellenrust's wine production is red with the other half mostly white (40%) with some rosé (10%). The winery makes a number of wines divided among different quality and price ranges, simply referred to as the Kleine Rust (entry-level), Premium, Super Premium and Ultra Premium: it really can't get any simpler than that. Importantly, Stellenrust is a Fairtrade producer they boast one of the most successful Black Economic Empowerment projects in South Africa, which has resulted in seventy employees taking ownership of the land they farm. Recemtly, Stellenrust has launched its JJ Handmade brand devoted to wines made without the use of machinery: an old dairy was converted to a gravity flow winery; grapes are crushed manually with wooden stomps, the wine fermented with natural yeasts, the free run juice added to that obtained by gentle pressing by use of a basket press and the fermentation and aging carried out in oak barrels.
Stellenrust NV Metode Cap Classique Brut Clement de Lure        92
Bright medium golden yellow with a pink hue. Boasts lovely red fruit cocktail, peach and herbal notes on the nose and in the mouth that are irresistible. Finishes long and with a very pleasant, delicately chewy mouthfeel and a strong grapey nuance. With a total acidity of 8.1 g/L and residual sugar of 5.2 g/L, this is made in a Crémant, off-dry style (hence the name of Clement de Lure, that harkens to that of "Crémant de Loire"), this blend of Chenin Blanc, Chardonnay and Cabernet Franc is smashingly good. The Chenin vines are more than 30 years old bush vines planted on decomposed granite in the cooler Bottelary ward of Stellenbosch; the Chardonnay vines are slightly more than 10 years old and planted on sandy soil also in Bottelary; and the Cabernet Franc vines are more than 16 years old and also planted on decomposed granite soils but in the warmer Helderberg ward. All three wines stay seven months on the fermentation lees, with the Chenin tank-fermented and the other two varieties in old (third- and fourth-fill) oak barrels. The wine is bottled after spending 18 months in contact with the lees. This is one of the most interesting and enjoyable sparkling wines I have had in the last few years from anywhere in the world outside of Champagne and Franciacorta. Drinking window:
Stellenrust 2021 Chenin Blanc and Sauvignon Blanc Kleine Rust         91
Bright straw yellow with golden-green tinges. This is excellent: rich, ripe tropical fruit (guava, papaya), yellow peach, and pear aromas and flavours are lovely, long and fresh with the tropical fruit notes delicate and pure and no over the top grassiness. I catch only very little of the Sauvignon Blanc presence, with the Chenin more assertive and responsible for this pretty wine's fresh mineral personality (this is another Stellenrust wine that boasts impeccable balance: 6.8 g/L total acidity and 5.32 g/L residual sugar). Closes stony, long and tactile with no greenness whatsoever. Drinking window: 2022-2025.
Stellenrust 2019 Chenin Blanc Barrel Fermented 55 Stellenbosch 89
Deep yellow. Slightly oak-dominated on the nose and in the mouth: not to the point of being totally obtrusive and bothersome, but there's for sure a little oakiness to the mouthcoating, tactile, long peppery white orchard fruit flavours. The aftertaste is long, clean and frankly saline. The wine's name refers to the wine being made from a fifty-five years old Chenin Blanc single vineyard planted in the Bottelary ward (hence, the 2020 vintage is named 56, and the 2021 will be the 57, and so forth). This was aged nine months on the lees in 90% French oak and 10% Hungarian oak. Drinking window: 2023-2025.
Stellenrust 2021 Pinotage Rosé Kleine Rust Stellenbosch                88
Pale pink. Straightforward apricot, peach and raspberry on the clean nose and on the palate. Closes soft and juicy, nicely long and spicy with saline and earthy nuances. Showcases very good acid/sugar balance (6.7 g/L tot.acid/4.8 g/L r.s) but perhaps somewhat muted flavours. The grapes are picked from 7-18 years old Pinotage vines planted on decomposed granite in the Bottelary hills and specifically managed (careful canopy control) for Rosé wine production. Drinking window: 2022-2024.
Stellenrust 2020 Pinotage/Shiraz Kleine Rust Red Stellenbosch            90
Bright red ruby. Pepper and violet dominate on the very Syrah nose; then juicy and fruity with a raspberry note that speaks of the Pinotage, with black pepper emerging again on the medium-long, almost short finish. Though this boasts very good freshness, a little alcohol-derived warmth emerges on the back end and it is not exactly the last word in complexity either. But for the price, it is a very pretty entry level quaffer that will provide lots of fun and that will be best paired with uncomplicated fare. Drinking window: 2022-2024.
Stellenrust 2018 JJ Handmade Eight Pillars Coastal region                         89
Good full ruby. Brooding nose of blackcurrant and tobacco, complemented by herbs.  Supple and subtly sweet, with ripe flavours of cassis, balsamic oils, coffee and cracked black and green peppercorns. Deeper and broad on the back, this finishes quite dry but with smooth tannins. A blend of 54% Syrah, 12% Carignan, 11% Grenache, 9% Cinsault, 5% Cabernet Sauvignon, 4% Merlot, 3% Cabernet Franc, and 2% Pinotage, and these eight varieties are the "eight pillars" of the wine's name.
Stellenrust 2017 Cabernet Sauvignon Cabernet Franc Merlot Barrel Selection Timeless Stellenbosch                        90
Deep ruby. Very clean, fresh and vibrant on the nose and in the mouth, with very obvious cocoa and coffee notes to the dark berry fruit and minty aromas and flavours that border on the excessive, along with a candied nuance. Though the main variety in the blend is Cabernet Sauvignon, the Cabernet Franc provides a welcome elegant touch. Closes with very nice length and a little alcohol-derived heat. The wines of the three grapes are matured separately on the lees for eighteen months, then blended and set aside for another six months in oak barrels prior to bottling. This is very good but slightly on the heavy side so I think it will perform better if tasted slightly chilled. The grapes are harvested from vineyards in the Devon Valley, Helderberg and Bottelary wards. The wine's name "Timeless" is a reference to the element of time, which is essential (but often neglected) in the genesis of a great red wine. Drinking window: 2022-2024.
Storm.
Storm is an artisanal winery that makes outstanding wines focusing on Chardonnay and Pinot Noir; it produces wines with the latter variety from each of the three appellations in the Hemel-en-Aarde and Upper Hemel-en-Aarde Valley. The winery's founder, Hannes Storm, worked twelve vintages in the Valley when he discovered two plots of land he believed to have superb terroir, pushing him to start his own line of wines (Storm Wines) imbued with somewhereness. His three vineyard sites are the Ridge and Vrede, both located on a cool eastern slope in the Hemel-en-Aarde Ridge and characterized by low-vigour, stony, clay-rich shale soils; and the Ignis vineyard, located on a northern slope in the Upper Hemel-en-Aarde Valley, characterized by a top soil loaded with small pebbles overlying decomposed granite. The Ignis produces perhaps the prettiest of the three wines, to me usually the palest and most floral wine of the trio, with high natural acidity and a cool mineral flair; thanks to a richer clay soil, the Vrede gives slightly more powerful wines marked by darker fruit aromas and flavours; and the Ridge wine falls neatly somewhere in between the two in style, depending on the vintage.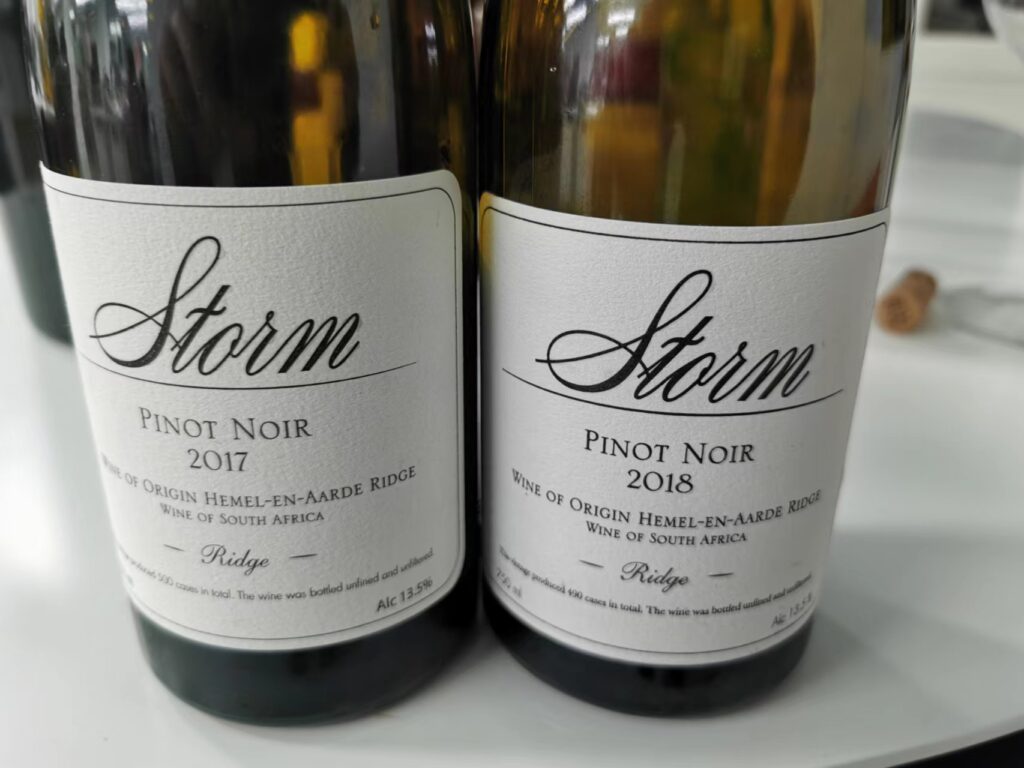 Storm 2018 Pinot Noir Ridge Hemel-en-Aarde South Africa          92
Luminous crimson ruby colour. Fresh, lively red and blue fruit aromas are perked up further by hints of cool graphite and flowers. Then similarly flavoured, with welcome nuance of sweet spices adding complexity and the zingy but harmonious acidity nicely extending the fresh fruit flavours on the long close. This very pretty Pinot Noir boasts uttermost purity and impeccable balance. At 330 meters above sea level, the Ridge Pinot benefits from the highest site in the Hemel-en-Aarde, cool southeasterly winds and eastern exposure, all of which translates to a cooler microclimate and longer hang times. The shale and clay soils actually resemble those of the Vrede site, and so this Pinot Noir wine is stylistically in between that of the Vrede and Ignis sites. In 2018, the harvest was 20 days later in the ridge compared to the lower valley. The complete package. Aged in 25% new French barrique for 11 months and released after 15 months in bottle. Drinking window: 2022-2028.
Storm 2017 Pinot Noir Ridge Hemel-en-Aarde South Africa                 93
Vivid red-ruby. Ripe red berry and floral scents are complicated by hints of tobacco and violet. Smooth and lively on the palate, offering intense raspberry and blueberry flavors plus a hint of tangerine. Offers very good intensity on the nicely persistent and very pure finish, which features repeating suave floral and citrus elements. Drinking window: 2022-2027.
Vinologist.
Attractively packaged wines with cartoon-like, very eye-catching and colorful labels that speak of specific vineyard sources and varietally accurate wines that are sold at prices accessible to everyone. The idea is a truly great one, the rendition in the bottle not always as successful as one might like, but there's great potential here and huge merit in the initiative. I'll follow these wines closely in the years to come for I cannot but agree with and commend in the basic premise behind the project and what it stands for. The man behind it all is none other than Mark Kent who makes exceptionally great wines at Boekenhoutskloof, and is one of Soth Africa's foremost wine professionals, so you know the Vinologist project is in good hands.
Vinologist 2020 Sauvignon Blanc Cape Town                                                 87
Luminous medium straw-green. Very green and sharp on the nose and in the mouth: aromas and flavours of greengage, bell pepper, thyme, rosemary are clean, but maybe just a bit too much.  The herbal and tart finish is really grassy with a hint of finishing sweetness that tries to buffer the herbaceousness but, to my taste, without really succeeding. It's a style of Sauvignon Blanc wine you either like or don't, but those who do like it will take quite a shine to this easily accessible wine. Part of its flavour profile derives from where the grapes are sourced, Sauvignon Blanc grapes grown along the cool, intensely sunlit coastline around Cape Town that makes for some very vibrant, pungent wines. Drinking window: 2022-2023.
Vinologist 2020 Chenin Blanc Swartland                                                         91
Bright straw yellow. Very pretty aromas of pear, quince and ginger, lifted by lemon zest and complemented by traces of honey. Excellent sweet and sour pear flavours are boldly saline and carry an extremely intense honeyed note lifted by clear mineral cut. Finishes with almond paste and peach kernel notes and a ripe gently tannic mouthfeel. Drinking window: 2022-2025.
Vinologist 2019 Syrah Swartland                                                                      92
Inky ruby. Quite flinty on the nose, with notes of ink and chocolate-covered plums, but in fact this is more herbal-spicy than it is fruity.  Enters reticent, then creamy and saline in the middle, with building complexity and becoming more interesting on the long, nuanced finish. Drinking window: 2022-2025.
Vinologist 2018 Cabernet Sauvignon Stellenbosch                                         91
Very pretty violet, plum, and blackberries on the nose and in the mouth. Harmonious acidity nicely frames the leafy, cedar, flinty and peppery nuances on the bright suave finish. Drinking window: 2022-2026.
Waterkloof.
Paul Boutinot wanted to make wine, and began looking for suitable vineyard venues in 1993. Unfortunately vineyards in the world's best known wine producing areas were either unavailable or beyond his budget but he really lucked out when he seized the opportunity to buy south-facing slopes of South Africa's Schapenberg, overlooking False Bay in the Cape region. Although grapes had been planted on Waterkloof since the early 1970s, fine wine production began only in the mid-1990s after quality grapevine material was planted. Paul Boutinot took over the property just before the 2004 harvest, and his first vintage bottled under the Waterkloof name was from the 2005 harvest. Commendably, half of the farm was set aside to preserve the rare local natural fauna and flora (fynbos), and for these efforts, in May 2008, Waterkloof was awarded Champion Status by the World Wildlife Fund's Biodiversity & Wine Initiative. In 2008 the winery also began conversion to organic farming. Today it makes some of South Africa's most exciting wines.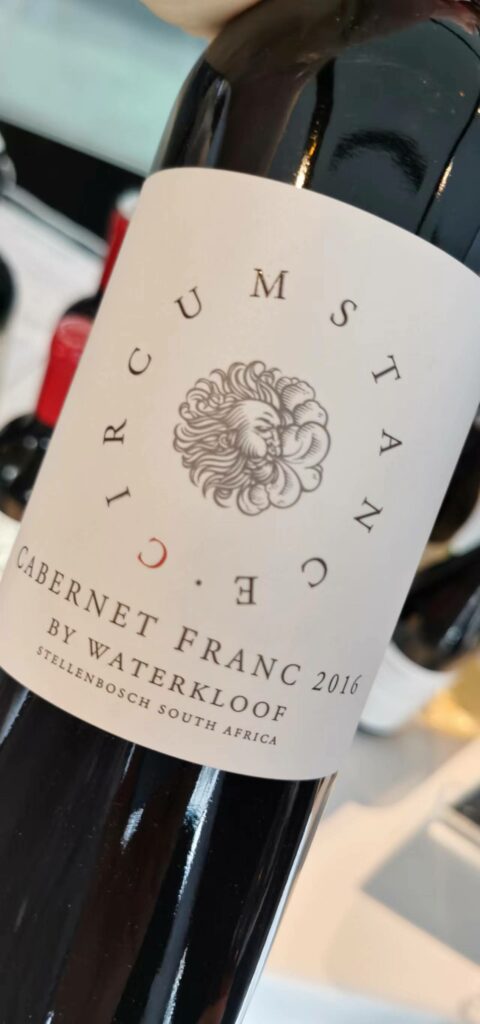 Waterkloof 2020 Cinsault Seriously Cool Stellenbosch                                  92
Medium pink. Perfumed aromas and flavours of red berries, sweet spices, violet and rose. Lifted and vibrant in the mouth, with hints of pepper and forest floor complementing the red berry nuances on the long saline finish. Very nice: this offers lots of flavour and only 12.5% alcohol. Seriously Cool Cinsault ("serious" because it has structure and "cool" because it is best consumed at slightly lower temperatures) is produced from over 30-35 years old bush vines planted on sandy soils on the outskirts of Stellenbosch. Whole bunches are carefully sorted and placed in our wooden fermenters where after three days of intracellular fermentation the grapes are punched down by foot and the wine kept on the skins for a minimum of thirty days. Softly pressed, the free-run juice is placed in second and third fill 600 liter French oak barrels to finish malolactic fermentation, and the wine is then aged for about twelve months. Drinking window: 2022-2025.
Waterkloof 2016 Cabernet Franc Circumstance Stellenbosch                      94
Now this is a gem, and showcases just how great Cabernet Franc wines can be (in South Africa or anywhere else for that matter). Crimson-ruby colour. Enticing aromas of violet, noble cocoa, red cherry, cassis and minerals, complicated by a delicate nuance of leafy underbrush. The sweetly spicy strawberry coulis and mineral flavours boast exceptional inner-mouth perfume. The aftertaste is long, creamy and vibrant. Earlier ripening than Cabernet Sauvignon, Cabernet Franc is ideal for the cool slopes of the Helderberg region: the grapes for this wine are sourced from vines planted between 240 and 260 meters above sea level on the south-west facing slopes of the Schapenberg, Somerset West, a mere four kilometers from the Atlantic Ocean. The soils are decomposed granite with medium sized stones. The wine spent roughly thirty days on the skins, with the grapes gently pressed in a basket press; malolactic fermentation was carried out in 11 % new oak and the rest in second and third fill French barrels and aged for thirty-two months. Drinking window: now-2030.