see also: "MicroMegaWines, Part 1"
"Italian Small Lot Batch Wines, part 2"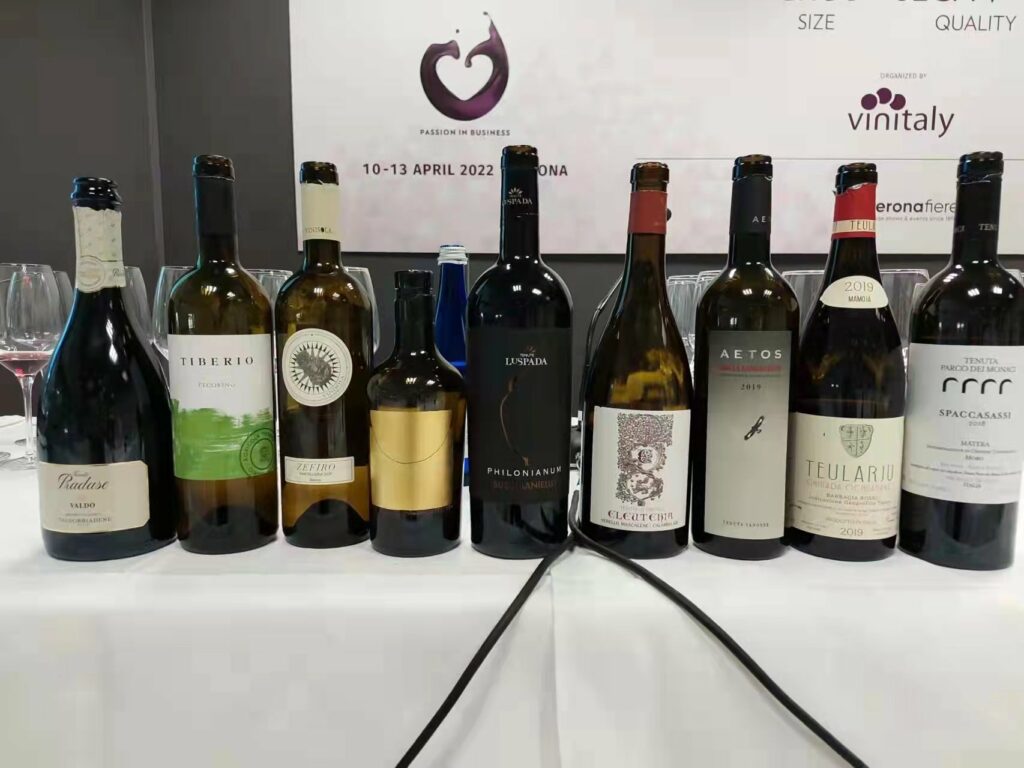 In the last installment of this three part series of articles devoted to Italy's small batch wines, made by small wineries many wine lovers have never heard of, our Michele Longo tackles some of Italy's actually best estates that are already exporting all over the world. As always though, some of the names in this list are still off the radar of most wine professionals, and it is our hope at the TerroirSense Wine Review that this series of articles helps shine the spotlight on them and to help increase awareness of what are some of the country's most interesting, fun, easy to drink and complex wines.
Grifalco – Basilicata.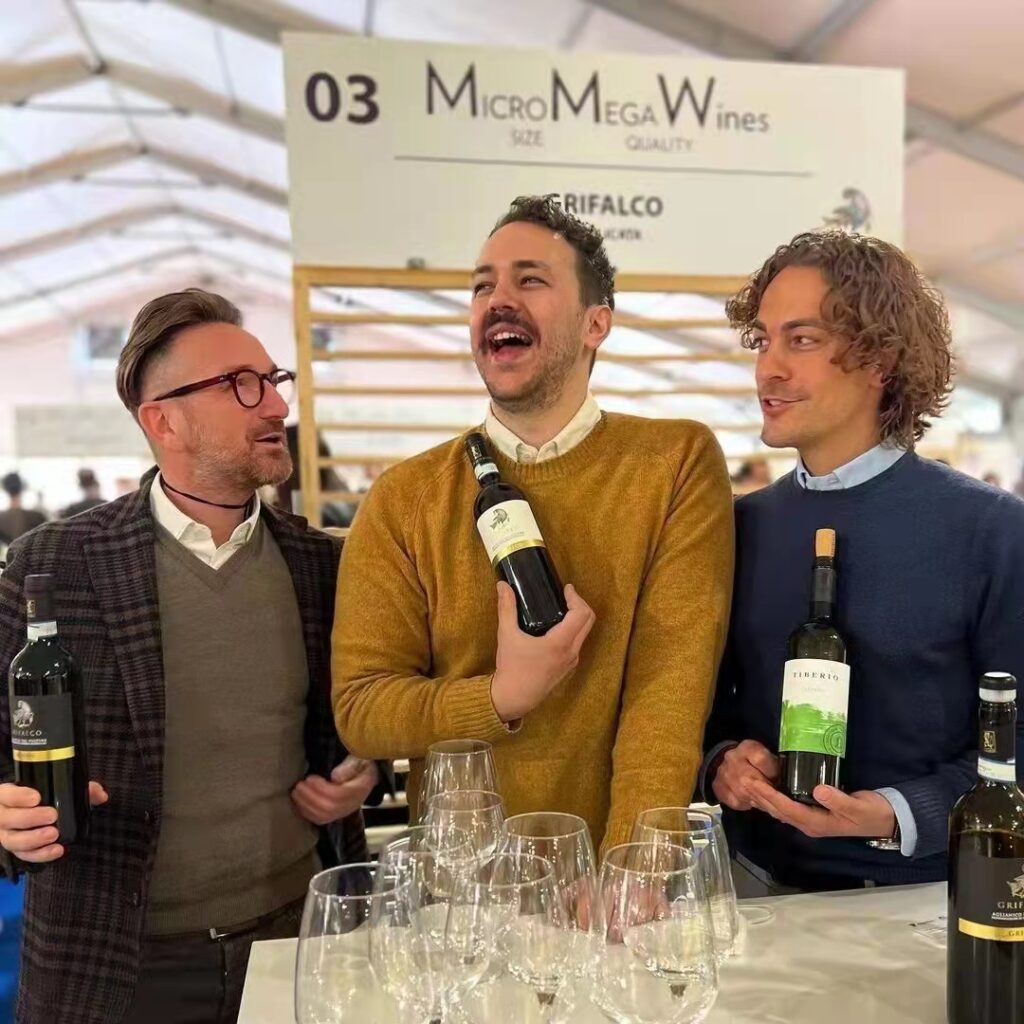 Year after year, the wines of the Piccin brothers have been able to win me over for their ability to express in the best way and with great elegance the union between the Aglianico grape and the magnificent Vulture terroir. It is no coincidence that they are undoubtedly considered one of the two best estates in Basilicata (and amongst the best in Italy). Their flagship wine is the Aglianico del Vulture Grifalco, the wine they believe best expresses the motto of this event (the wine also presented in the Masterclass) but the winery itself as well. It's made with a blend of grapes (25-40 years old vines) grown in three different areas of the Vulture (Venosa, Maschito and Forenza): the estate's Aglianico del Vulture that is the most classic expression of this terroir.  The 2020 Aglianico del Vulture Grifalco is also my favourite wine of theirs this year (the winner of my "one bottle is not enough" award); black cherry and dark plum aromas and flavors with balsamic and mineral hints and pleasant coffee notes. Smooth, dense and vibrant, with a charmer of a  mouthfeel and a very long finish. An outstanding Aglianico. Extremely good also the 2018 Aglianico del Vulture Superiore Damaschito (among their crus, usually this is my favoured due its noteworthy mineral edge); still young, give it some tiome in the cellar, for the best of this wine is yet to come!
Produttori Nascetta del Comune di Novello – Piedmont.
It has been eight years, since 2014, when I was invited to the very first conference (organized by the Association of Nas-cëtta producers of the Municipality of Novello) ever organized on the subject of Nascetta di Novello, where the Ian D'Agata, my TerroirSense Wine Review Editor-in-Chief guided a day-long conference and wine tasting with the express goal of safeguarding and promoting this native white grape. At the time there were only six producers with their wines available for tasting, because at the time there just weren't that many people who even grew the grape in their vineyards. Like many of Italy's native wine grapes, Nascetta is popular today and everybody speaks about it, drinks its, buys it, but back then it was another matter. Staying ahead of the game, thinking putside the box, seeing trends before they develop and believeing in the potential of grapes that have long been forgotten but have quality written all over them… Well, that's what has sets Ian D'Agata apart from all other wine writers (especially those focusing on Italian wines) in the last fifteen years or so and it is evident once again with the trajectory of the Nascetta grape. That day many years ago I had no idea what to expect from the grape and wine: today, I'm a believer, and so are the majority of wine lovers out there.
And so it is that there are nowtwelve producers, and soon thirteen, that are art of the association meant to promote and safeguard the Nascetta grape wine of the town of Novello, its birthplace. That Nascetta is a world-class grape is obvious from how many other Piedmont producers have planted it and started making a Langhe Nascetta wine (all really quite good), but only in the territory of the commune of Novello (one of the eleven allowed to make Barolo) can you make the Nascetta del Comune di Novello, a Langhe wine that is unqiue to this town, much as Pelaverga Comune is unique to the town of Verduno. The quality level of the twelve wines that I tasted at MMW has risen considerably compared to those I sampled now eight  years ago. Although with many different vinification styles (from the more structured versions, with partial ageing in oak barrels, to the fresher and more vibrant ones) on display, the wines were all very clean and interesting and with the characteristic aroma and flavour profile of this cultivar: citrus and herbal notes, mineral and saline hints. Among these Langhe Nascetta of Novello, my favorites, each one for different reasons, were: 2020 Elvio Cogno "Anas-Cetta" (complex, structured, mineral, refined); 2019 Arnaldo Rivera (fresh, delicate, elegant, saline); 2020 Cascina Gavetta (floral, balsamic, savoury, balanced); 2020 Vietto "Giuana" (clean, fresh, graceful, nuanced); and 2020 Le Strette "Pasinot" (rich, intense, creamy, expressive). All serious candidates for my "one bottle is not enough" award.
Tenuta Pradase – Veneto.
This vineyard, representative of the Valdobbiadene and Prosecco Superiore area, is named and known (for the huge Valdo estate, that owns this little jewel of a winery) as the "Library", in honour of the knowledge and cultural heritage it represents and enshrines. It's a jewel and showcases marvelously well the greatness of Prosecco DOCG wines and, in general, of small batch wines of the highest quality. The wine they believe best expresses the motto of this event (presented in the Masterclass) was the 2018 Valdobbiadene Prosecco Superiore Metodo Classico Millesimato Brut Tenuta Pradase (Glera, Glera Lunga, Verdiso e Perera). The fact alone it is made with small eprcentages of the evry great Perera grape, that nopbody wants to bother with anymore because sickly and not very productive, tells you immediately just how high quality this project is and how old the vines are ('coz nobody is planting the poor thing today). So good for Valdo and Tenuta Pradase. Made by secondary fermentation directly in the bottle ("Metodo Classico"), this is a high-quality Prosecco indeed. Aromas of jasmine, lemon vodka, apple, peach, pear (from the Perera variety), vanilla and a pleasant citrusy note. Lively fresh with a vibrant acidity, amazingly long with an enticing balsamic finish.
Tiberio – Abruzzo.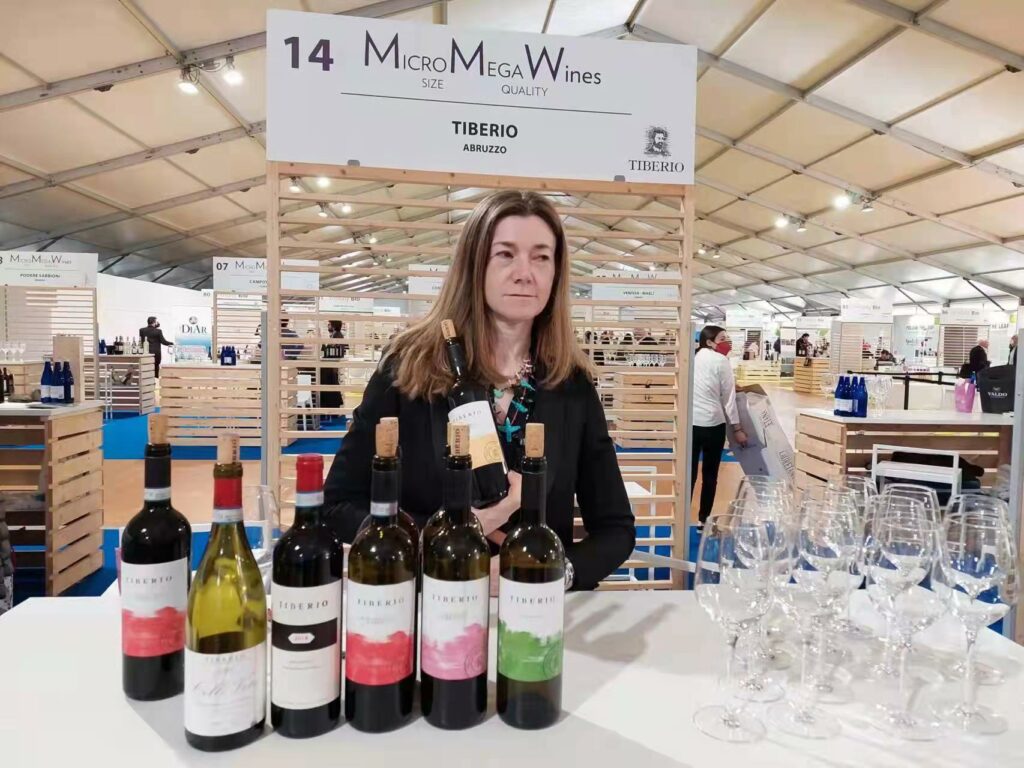 I've known Cristiana and Antonio Tiberio (and their wines) since 2014. It would be too simple to say that the best wine presented during MMW was the 2019 Trebbiano d'Abruzzo Fonte Canale (one of my favorite Italian white wines; an absolutely outstanding wine) or the 2018 Montepulciano d'Abruzzo Colle Vota (a wine that proves that even with Montepulciano you can make a great, elegant and refined wine) or the 2020 Pecorino Colline Pescaresi (the wine presented at the Masteclass and one of Italy's three best Pecorino wines of all, and that in every vintage, bar none) and therefore I'll be different and say that my favorite was their 2020 Cerasuolo d'Abruzzo. Redcurrant, blood orange, strawberry, citrus and aromatic herbs. Bright and juicy, with a vibrant acidity and a mouthwatering salinity. A gorgeous Cerasuolo with a sneaky concentration and a long and pleasant fruity finish. And with a Cerasuolo-appropriate dark pink, almost pale red colour, not the pale pink-os so very Provence colour of a hue that is conveniently, but short sightedly, being allowed of late. Call such wines "Rosato" or "Rosa" or something like that, and leave my Cerasuolo d'Abruzzo, an historic wine steeped in tradition, alone. Please.
Vinisola – Sicily.
If you ask Francesco Rizzo (owner of the Vinisola estate on the island of Pantelleria) why he decided to create his company, he will reply: "For the deep love I have for this island, so enchanting and rich of contrasts, and for his wines" (Vinisola: Vin=wine, Isola=island). All his wines reflect and harmonize the characters of this unique terroir, but the wine he believes best expresses the motto of this event (presented at the Masterclass) and the soul of his estate is: the 2020 Pantelleria Bianco Secco "Zefiro". It is is also my favourite. Bright and precise fresh aromas of orange blossom, citrus, green plum, and fresh ginger. Juicy, fresh, and clean, with a dainty mouthfeel; closes long and brightly saline, with a nice spicy and floral presence. A knockout dry Zibibbo. My second "one bottle is not enough wine" (just by a whisker) is the 2020 Pantelleria Bianco Frizzante "Amanolibera" (100% Zibibbo), the only one "sparkling" dry Zibibbo, varietally accurate, multifaceted and precise, fresh, savoury and spicy; finishes long and saline. Wonderful to see how Zibibbo's (Muscat of Alexandria's many qualities) can be brought to the fore in many different styles (sweet, dry, sparkling, still dry) by one estate. Great wines all around here.