Sold back in September 2021, one of Bordeaux's more prestigious and best properties has its official changing of the guard today (see today's post on the Instagram account: @chateau_lafonrochet). Michel Tesseron and his family take leave, and Château Lafon-Rochet, a Fourth Growth in Saint-Estèphe, will now be run by French-Swiss real estate mogul Jacky Lorenzetti and his team.
It is fair to say that few Bordeaux properties have been as marked for the better by their owner as has Château Lafon-Rochet. Michel Tesseron took over the estate from his father in 1999, and was joined by his son Basile in 2007; but in fact, the estate had actually been in the family for more than sixty years, as Michel's father Guy Tesseron had bought the property in 1959. Finally, last September, after twenty-two years at the helm of Château Lafon-Rochet, Michel and his family sold the estate for an undisclosed sum; but, forever to their credit, the Tesseron family has done so after having admirably breathed new life into it and catapulting Château Lafon-Rochet and its wines back into the upper echelons of Bordeaux's best.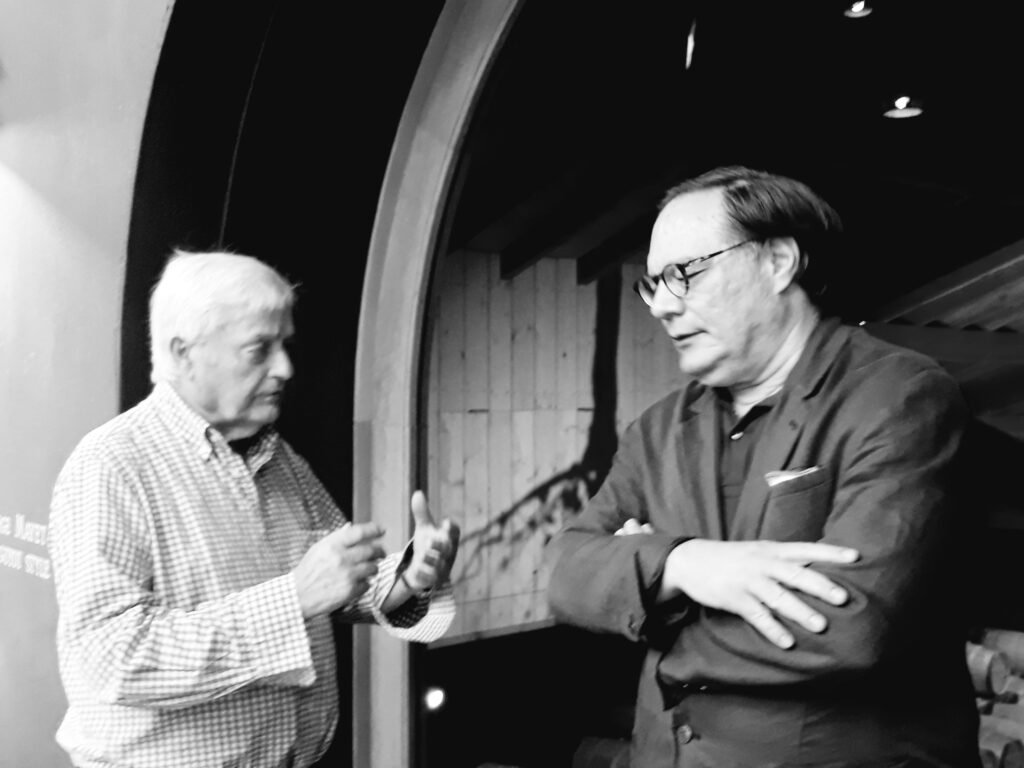 Château Lafon-Rochet is situated in one of the best sections of the Saint-Estèphe, not far removed from Château Lafite-Rothschild in northern Pauillac and Château Cos d'Estournel and Château Cos Labory in southern Saint-Estèphe, where mos of Lafon-Rochet's vines are found. At roughly forty-one hectares large, Lafon-Rochet is planted to 57% Cabernet Sauvignon, 37% Merlot, 4% Petit Verdot, and 2% Cabernet Franc, though the wine has most often been a blend of Cabernet Sauvignon and Merlot in recent vintages. Lafon-Rochet's vines average roughly forty years of age (but some of their Merlot vines date back to 1938!); most interestingly, and frankly rare for the majority of Bordeaux properties, the vines are mostly located in one large block. Lafon-Rochet's soil is fairly typical of Saint-Estèphe, meaning it has a generally higher proportion of clay than more southern Médoc Appellations such as Margaux or Saint-Julien, but its is the type of clay that resides there that is especially important. This is because at least some of the clay is of the rare blue type that so characterizes world famous Petrus. Perhaps not b chance then Michel Tesseron hired superstar consultant winemaker Jean-Claude Berrouet when he retired from being JP Moueix technical director and chief winemaker (Berrouet was responsible for over forty vintages of Petrus in his time, not to mention a ton of other world-famous wines, and so he understands blue clay like few others).
A storied past, a much better present, and a future full of hope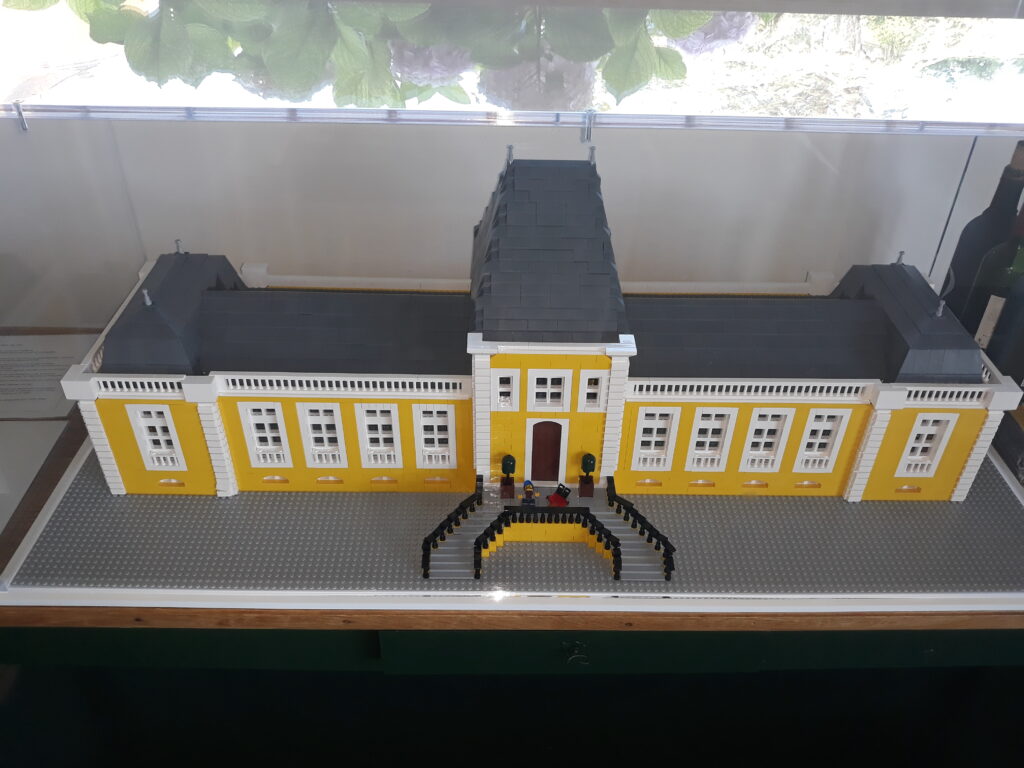 Château Lafon-Rochet was founded in 1650, thanks to the dowry of Antoinette de Guillemotte that consisted in, among other things, in the land of Rochette. Given that her future husband's name was Pierre de Lafon, and the custom of the times to rename properties after themselves, the estate's name was changed from the previous Château Rochet to Château Lafon-Rochet. The estate then remained the property of the same family for more than two hundred years (another rarity, especially since during the French Revolution many such estates were confiscated and broken up). But the difficult times brought on by phylloxera, oidium and peronspora, not to mention two World Wars, and the depressed market for wine in general (remember that even the First Growths faced considerable hardships during most of the twentieth century) led to Château Lafon-Rochet falling into total disrepair (so much so that the entire Château building had to be rebuilt in the twentieth century). But when Guy Tesseron and his family bought the estate at the end of the fifties, the estate's fortunes took an immediate turn for the better. Over the years that followed, the improvements made at Château Lafon-Rochet have been more than just a little impressive. The vineyards were replanted, with the single varieties better matched to their preferred soil type (ie. Cabernet Sauvignon correctly matched to gravel), something that Guy Tesseron started but that Michel continued. Over the years, the percentage of Cabernet Sauvignon has increased slightly, and that of Petit Verdot as well (while Michel Tesseron remained unconvinced by Cabernet Franc, fearing a dilutional effect). Furthermore, the estate's vineyards have been sub-divided in roughly forty different plots to proceed with a more precise, single plot-specific viticulture and vinification. Planting density was also stabilized at about 9,000 vines per hectare (it had previously ranged anywhere from 5000-10,000). Vineyard ownership more than doubled, increasing from the less than twenty hectares at the time of the Tesseron purchase to today's over forty hectares. All the buildings were renovated and in 2000, Michel Tesseron proceeded with perhaps his most controversial move, the painting of the Château's façade a bright orange-yellow. When I asked him about this back in 2001, shortly after the deed had been consumed, Michel joked in his customary fashion saying that he wanted to make sure "everyone could find his estate easily". No doubt they all could, after his stroke of brush (but I also want to add that orange-yellow is a colour that Michel has always liked a great deal: in fact, it was also the colour of his beautiful kitchen and stove at the property, not to mention that of the pants he would wear from time to time). Ever the joker, and putting on his most serious face possible, he told most everyone else who asked him about it that he believed that re-colouring the buildig was something that was artistically called for.  But there was a very serious side to Tesseron as well, as can be inferred by just how much Lafon-Rochet's wines improved under his tenure (by leaps and bounds, really) and his dazzling renovation of the cellar facility, completed in 2015. Now visitors to the estate are left open-mouthed by the Space Odyssey-look to the rows of truly beautiful, incredibly shiny stainless steel tanks and new concrete vats, designed and created by world-famous and multi-awarded architect Christian de Portzamparc (who also designed Chateau Cheval Blanc's new cellar).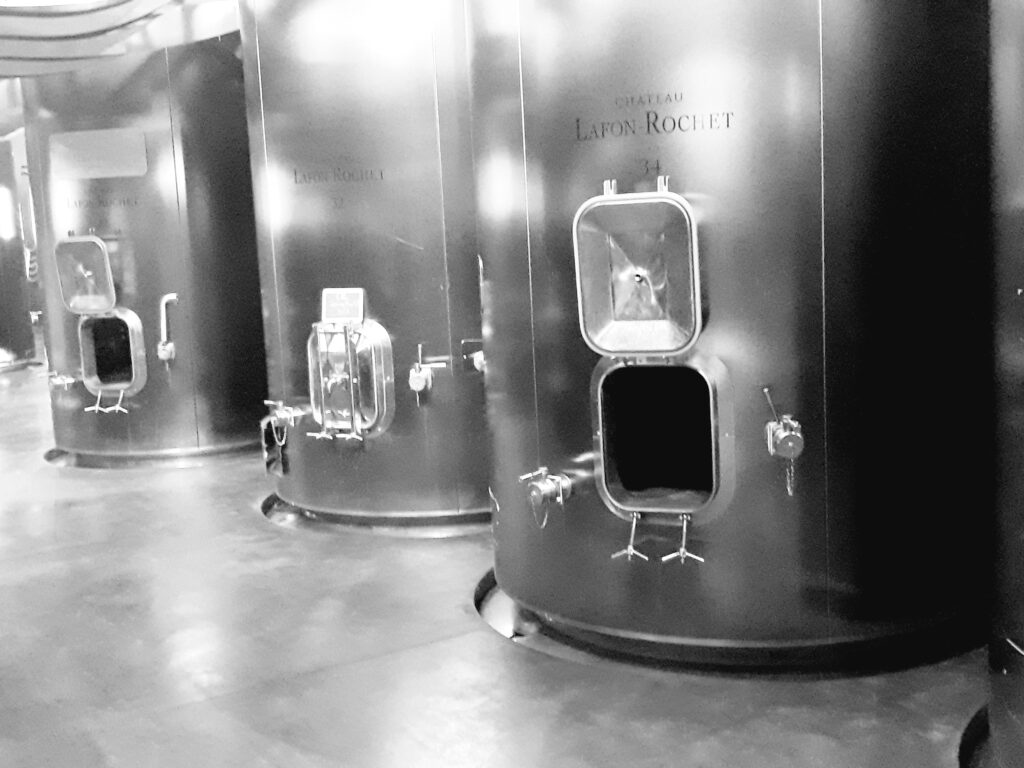 I first met Michel Tesseron in 2000 and am not ashamend to say I learned an immense amount from him over the years, something for which I am, and will forever be, grateful. I am happy that he chose to sell to a very capable, well-respected individual in Lorenzetti, who has a substantial ownership stake in Margaux's beautiful Château d'Issan, and is also the owner of Château Pedesclaux in Pauillac and of Château Lilian Ladouys in Sain-Estèphe. Super-likeable and ultra-talented Emmanuel Cruse will follow as the new director at Lafon-Rochet, a great choice, for this means the estate really could not be in better hands. But allow the sentimental part of me (and it's a BIG part of me) to pause for a moment, step back from my computer, my vineyard walks and cellar visits, and raise my glass to Michel Tesseron, a man who marked not just one Bordeaux Chateau's existence for the better, but also accompanied my lifetime in Bordeaux wine as well. Ad you know what? He improved that too.
Cheers, Michel, here's to you, and to wishing you a happy new life.