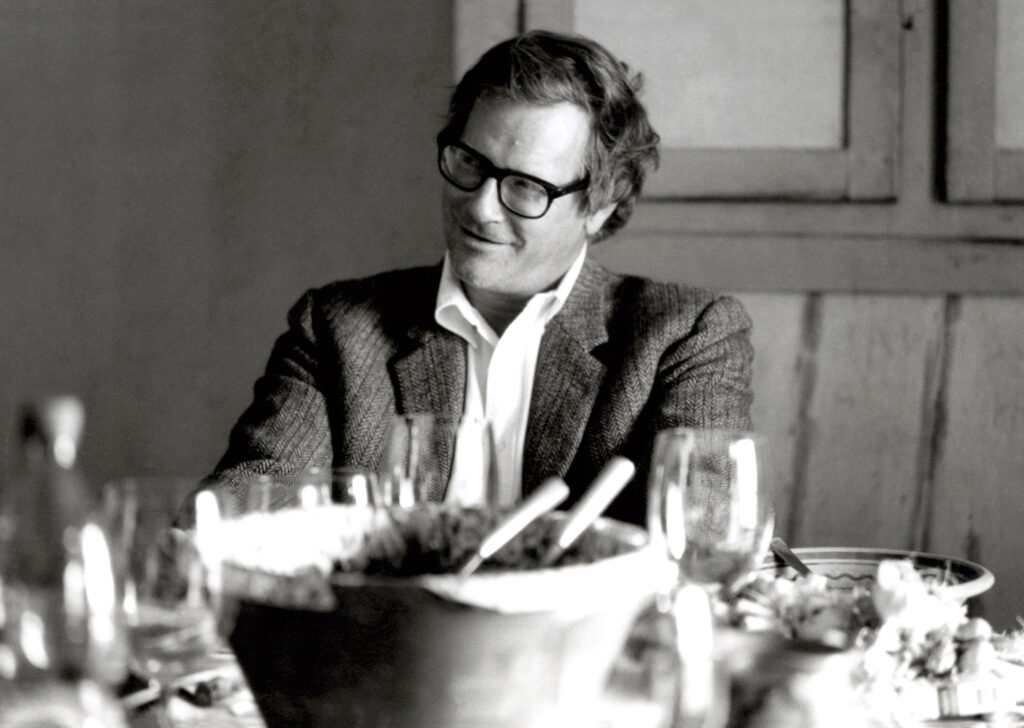 There are only a few human beings who can say they have made a history-changing contribution to the world and the way it does or goes about things. Some have reached that status by finding or inventing tools and/or substances that have saved lives or improved the quality of human society: for example, Alexander Fleming, who won the Nobel for his discovery of antibiotics, Baird and Farnsworth who invented television, Alessandro Volta who created the first electric cell, Thomas Savery who invented the steam engine (improved upon by James Watt) and still many others. On an admittedly smaller scale, but still a remarkable one by any measure, Italian winemaker Andrea Franchetti created not one but two world-class wine estates in, once again, not one but two viticultural terroirs that had either been completely forgotten or gone unappreciated for their exact, immense, winemaking potential. The owner of two history-making estates Vini Franchetti (formerly Passopisciaro) on Sicily's Etna volcano and the Tenuta di Trinoro in Sarteano, Tuscany, both of which associated with truly iconic wines, Giorgio Andrea Franchetti (but he went by Andrea) passed away on Sunday, December 5, 2021.
The son of an Italian father and an American mother, Franchetti's career path to wine stardom was at first tortuous. He first owned a restaurant in Rome where he lived, but also decided to buy an old farmhouse in southeastern Tuscany; then, in the 1980s, he moved to New York City where he worked with a wholesaler and in retail selling Italian wines. But Franchetti didn't like that life, finding that he was much more suited to making wine as opposed to selling it. And so he moved back to Italy and his Tuscan reality, where, inspired by great winemaking friends like Peter Sisseck and Jean-Luc Thunevin, he sought to make world-class Bordeaux-variety based red wines. And while many are inspired to do something and/or have big dreams, few really succeed in their quest: but Franchetti did. His Tuscan estate in Sarteano, Tenuta di Trinoro, quickly became a quality leader and a benchmark for great Supertuscan wines that now routinely fetch extremely high prices and are sought after by collectors and wine lovers all over the world.
In 2000, ever the visionary, Franchetti realized the immense potential for fine wines held by Sicily's Etna volcano, something that, and honesty dictates this be stated clearly, had not been very apparent to too many others in Italy (or anywhere else for that matter). Certainly, it was the Benanti estate and its winemaker, Salvo Foti, who first put Etna and its wines on the Italian quality wine map, but everyone needs to realize that when Benanti and Salvo Foti came to Rome in 2000 to present their wines to some of the country's ten-twelve or so most influential wine journalists, nobody in the room knew literally anything about Carricante, and only a little bit more about the two (or is it three?) Nerellos. Though nobody talks about it much today, that was the reality of Etna and its grapes only twenty years ago or so. It bears repeating that Benanti and Foti commendably carried the torch and illuminated the path for future Etna stardom: but it was Franchetti, along with Tenuta delle Terre Nere's Marc de Grazia, who did the most to give Etna wines the international visibility, recognition, following and acclaim they enjoy today. Franchetti was also responsible, along with De Grazia, for pushing the concept and reality of the Contrade (plural of contrada, or cru), or the crus of Mount Etna, something that not even Benanti and Foti insisted much on (at least, not at that time, and you can't blame them, given that back then – I repeat, only 20 years ago- just getting people to listen about the Nerellos and Carricante was a chore, never mind actually drinking the stuff). If today names such as Rampante, Guardiola and Feudo di Mezzo are not just well-known but understood in terms of the highly specific characteristics of the wines that each one of those crus can deliver (much like Barolo's Cannubi, Monvigliero, and Ginestra, or Burgundy's Musigny, Chambertin, and Pommard), a good deal of the credit must go to Franchetti (ironically, almost all of Franchetti's vineyards are too high up in altitude to be wholly included in the Etna DOC, and so his wines neither carry the denomination's name nor that of the full contrade names, but are rather identified by capital letters , such as for example G for Guardiola, R for Rampante, and so forth). Furthermore, the name contrade is the one that Franchetti chose to name the annual Etna wine rendez-vous where all the Etna estates show their wines: "Le Contrade dell'Etna" is, far and away, the most important Etna wine event of all.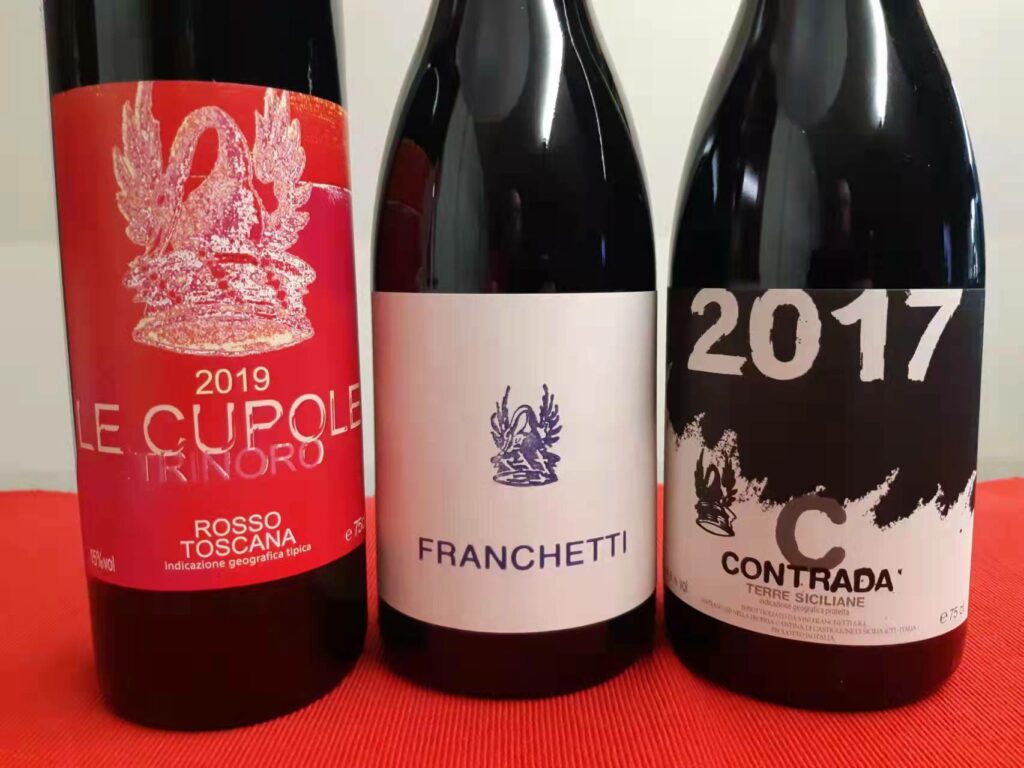 But I wish to point out other reasons that made Andrea Franchetti a truly special man, a visionary in the real but nowadays unknown, or oft-misused, sense of that word (the word dates back to 1640, from "perceived in a vision" and later, in 1702, as a noun from the adjective, originally "one who indulges in impractical fantasies.") For example, at Tenuta di Trinoro he did not just stop at making a world-class and super-expensive Supertuscan that garnered perfect scores on more than one occasion (which would have been more than enough for most people) but he was intelligent and insightful enough, or if you prefer, indulged enough in impractical fantasies, to go ahead and create single vineyard monovariety Cabernet Franc wines, having understood, well ahead of most people that in his neck of the Tuscan woods it is that international variety, and not Cabernet Sauvignon that can give something truly special (at least, not on its own). On Etna, Franchetti showcased the same sort of acumen. In 2000, when he started Andrea's big volcanic adventure, he was left wondering about the Nerellos, which he had trouble coming to terms with: with his usual candor, understatement and charm, he admitted to me as much. And so it was that his first vintages of Etna reds, the excellent 2001s, were not 100% Nerello wines, but contained dollops of Petit Verdot and Merlot. But you can't be a visionary if you don't have visions, and Franchetti's were such that, ultimately, he grasped the nuances and the realities of the local natives and was able to begin making Etna wines from the native grapes without the inclusion of the foreign varieties (reportedly, as early as the 2003 vintage). But that doesn't mean he had to bend over backwards or pander to the masses: ever the pragmatic and straight-shooting fellow, he didn't care for fashionable Carricante and its wines, and so planted Chardonnay instead (actually increasing his plantings of it as the years went by).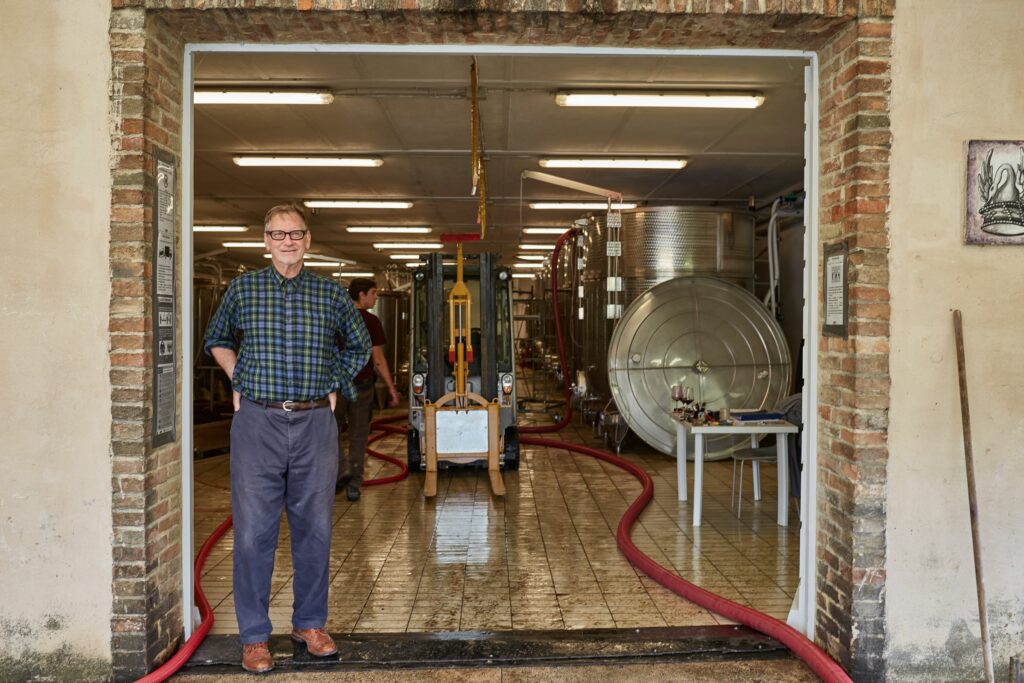 A shy, reserved man, Andrea Franchetti was not easy to get to know. Though I had run into him from time to time in his US days during my wine trips there, I "really" met him for the first time in the early 2000s in Rome, when he came, along with Peter Sisseck, to host a tasting at the International Wine Academy of Roma I was directing at the time. He struck me as a genuinely good guy then, and I can vouch he was that right up until the end. Recently, Franchetti had been quite ill, and I was aware it was a serious disease. Still, he made it a point to contact me only a few weeks ago because he wished to personally apologize for his not being able to take part in a webinar conference (along with Priscilla Incisa della Rocchetta of Tenuta San Guido (Sassicaia) and Gaia Gaja of the Gaja estate) that I had set up six month prior for the sixth annual International Terroir Renaissance conference that was held just last Friday, December 3, here in Shanghai. That Franchetti did so, when there really was no need whatsoever to do so given that I had cleared everything with his dedicated assistants and staff members, gives you a measure of the man. Then again, this is the same Andrea Franchetti who, only a few years ago, upon finding out that I had made an appointment to be at his Vini Franchetti winery to taste all the new wines from barrel, thought nothing of hopping on the first available plane so he could be there to greet and take me around in person. That is the generous person he was.
That generosity, just as his ground-breaking, truly outstanding wines, his talent, his passion, his dry sense of humour; and of course, his visions, will all live long after him. Indeed, we should all be so lucky.
Ciao Andrea.