Saturday, November 6, the emeritus chef Francis Darroze, passed away at age 85 after a long illness.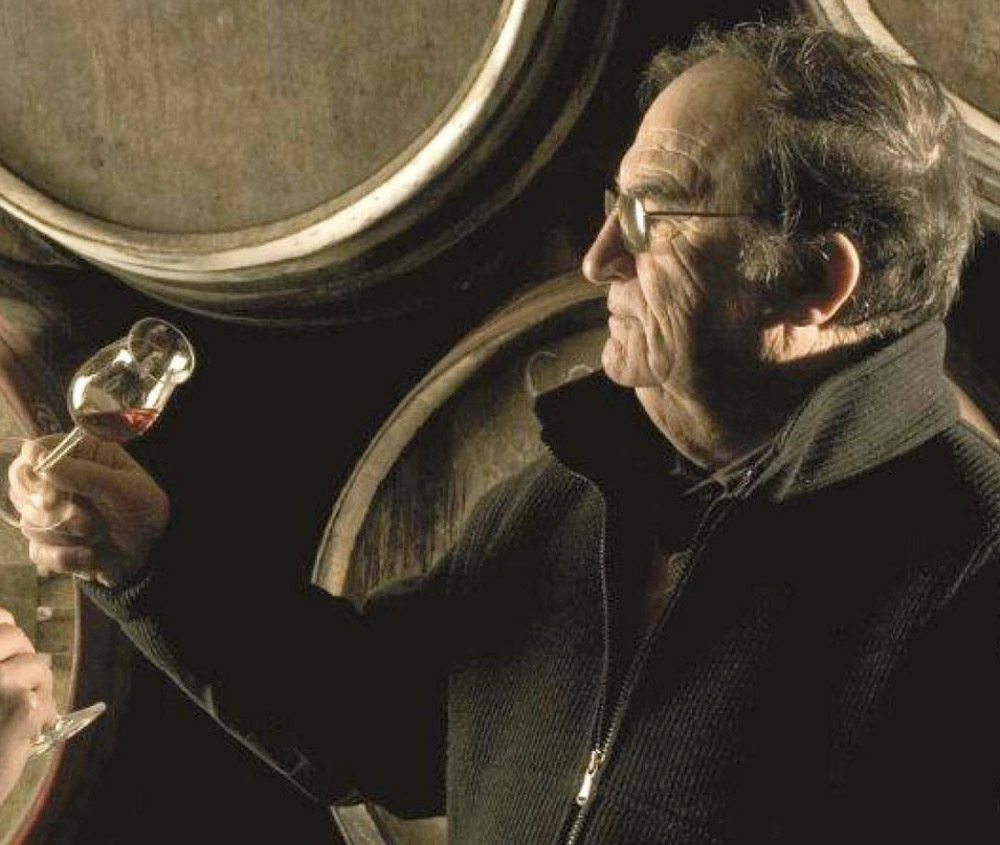 To be crystal-clear, Francis Darroze is a figure of paramount importance in the history of French enogastronomy and I do not believe the mostly superficial news reports about his passing away have done him justice. I had the good fortune of getting to know him personally thanks to a common friend, Dr. Alain Duval, as well as his family (his wife Annick, and two children, daughter Hélène Darroze, also a chef, and son Marc Darroze, a trained winemaker by profession and who now oversees the family spirits company). For what it's worth, I wish to mention that Francis darroze and his wife lived at one point in time in what I still consider to this day to be the most beautiful house I have ever seen, and to help you put that comment in perspective, keep in mind I'm a Frank Lloyd Wright fan.
The son of Jean Darroze, Francis was initiated by his epicurean father to the pleasures of the table, of fine wines, and eaux-de-vie, at the family's Darroze restaurant in Villeneuve-de-Marsan, located in the beautiful French department of the Landes. Francis followed in Jean's footsteps, and there is in fact absolutely no doubt that he did his father proud. In his heyday, Francis Darroze's restaurant held two Michelin stars for twenty years or so and boasted a wine cellar of near-mythical proportion that had people drooling all night long after taking a gander at it. Simply put, Francis was a man uniquely blessed with uncommon skill and capacity. For while having been one of France's greatest chefs would have been more than enough for most lifetimes, it so happens that Francis Darroze was, in his youth, also a champion rugby player of international repute; and then later in life, the world's most prominent independent bottler and purveyor of high-quality Bas Armagnacs. In essence, three lives, lived at the top of each respective profession. Frankly speaking and with all due respect, that's not exactly something you come across every day.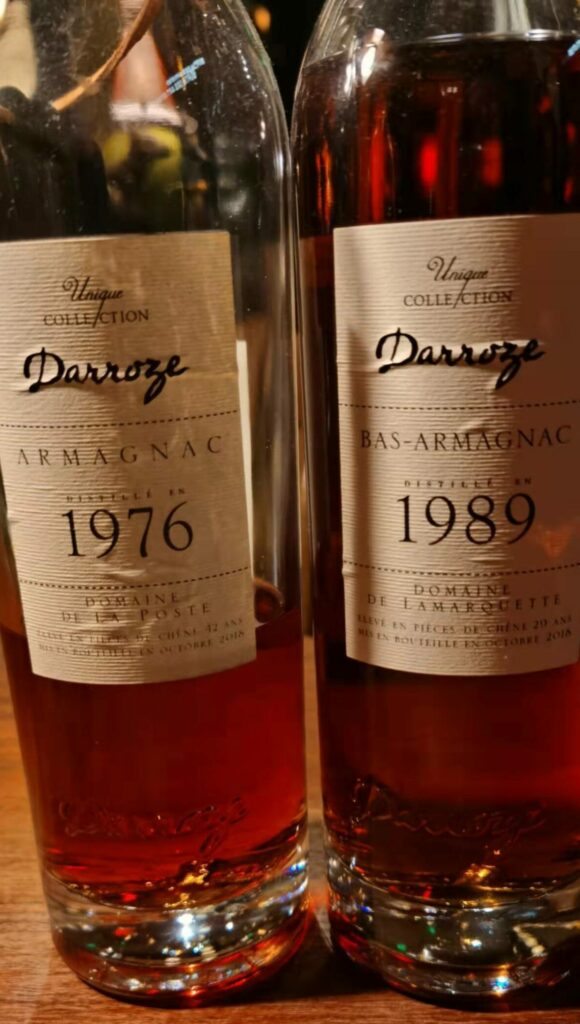 Francis Darroze discovered, and fell in love with, the high quality of the Bas Armagnac of Gascony back in the 1950s and 1960s. and began purchasing them regularly for his enthusiastic restaurant clientele. Things went so well that Darroze eventually started buying volumes large enough that he could bottle and sell independently of his restaurant. His contribution to the affirmation of Bas Armgnac the world-over cannot be under-estimated, for it was mostly thanks to Darroze, who did not blend but bottled single Armagnacs by estate with the name of the producer/property clearly indicated on the label, that the work of many of Armagnac's smaller growers could be tasted and appreciated by wine and spirits lovers all over the world. In 1996, his son Marc joined him in the Armagnac business, and it is Marc who perpetuates, brilliantly, this side of the Darroze family's activity to this day. A supremely talented duo if there was ever one, the father and son team were aptly nick-named the "treasure hunters" by Martine Nouet in her book "Eaux-de-vie: le guide". In just about thirty years of such treasure hunting, or passionate labour if you prefer, their non-pareil collection of Bas Armagnacs spanned more than 250 different bottlings of fifty plus different vintages.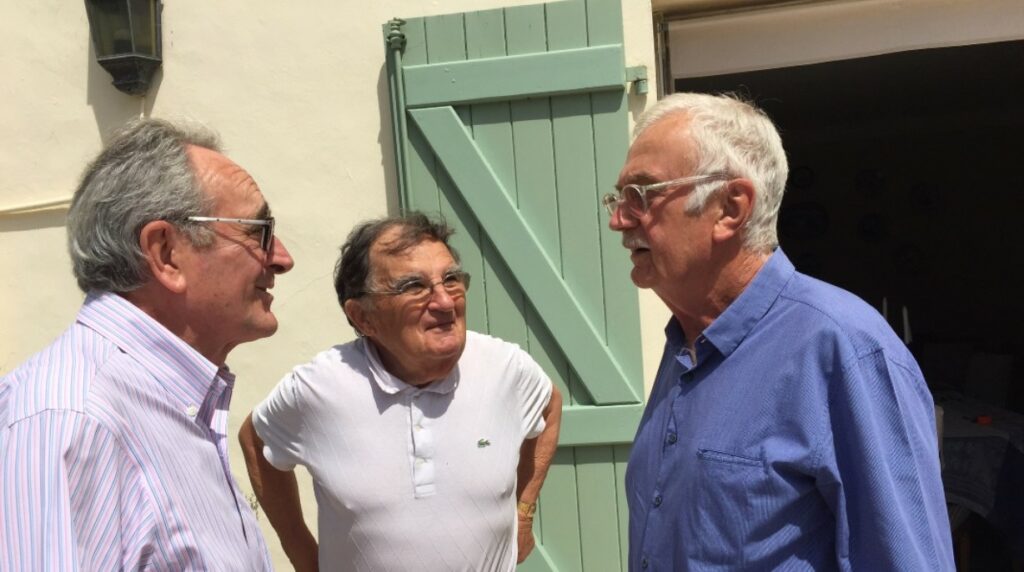 In a bizarre twist of fate, it is worth noting that Francis Darroze passed away just six days before his 80 year old brother Claude Darroze, also one of France's most prominent chefs and who also had long held two Michelin stars at his eponymous restaurant in the French Southwest city of Langon (not to be outdone by his brother Francis, and in a confirmation of the truly uncommon level of talent the Darroze siblings were blessed with, Claude, besides his starry culinary accomplishments,  won the prestigious title of Best Apprentice in France in 1961 and was awarded the title of Knight of the Legion of Honour in 2009).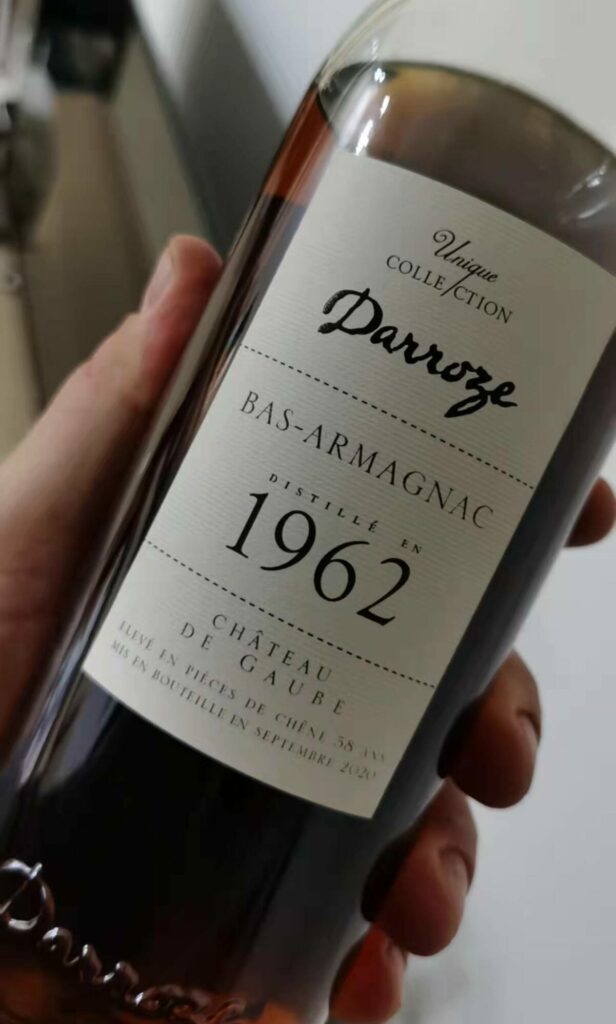 On Sunday, November 7, the Jeunesse Sportive Villeneuvoise rugby club paid tribute to Francis Darroze during the rugby club's meeting against Bizanos, observing a minute of silence (Francis Darroze had been at one point in time vice-president of the club).  Given the entity of the contributions Darroze made to the world of fine enogastronomy, even an hour's worth of silence might not have been enough. Francis Darroze is no longer with us, but his magnificent Armagnacs still are, and theirs  are but one of his many legacies that will live on forever.