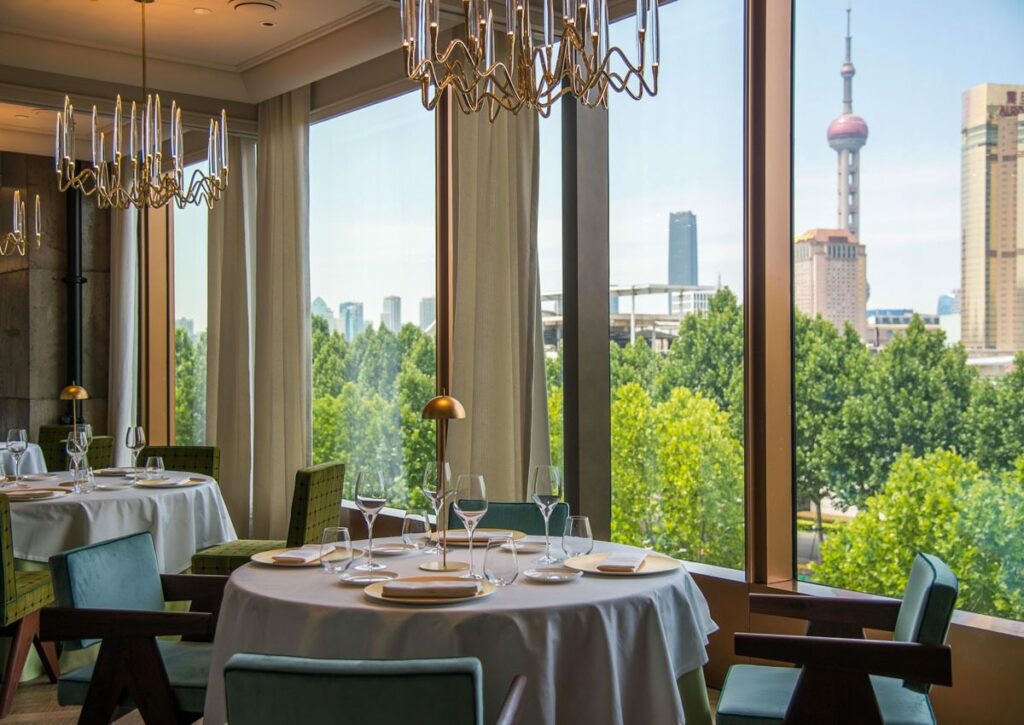 TerroirSense Wine Academy, TasteSpirit and Michelin 3-Star Restaurant Da Vittorio are pleased to announce an exciting collaboration designed to help talented young wine professionals who are both passionate and committed to their craft advance in their chosen career paths.

The top three graduates of the TerroirSense Wine Academy's Great Terroir Wines Advanced level course (GTW 3 IT) on Italian Wines will have the opportunity to carry out an internship at the prestigious two Michelin star restaurant established in Shanghai in 2019. Candidates will have to pass the Advanced level exam and hold an interview with the Da Vittorio staff, and if deemed suitable by the Da Vittorio staff, the candidate will be offered a one-month long learning/study stage at Da Vittorio Shanghai with the understanding that should the internship go well, the possibility for employment will be made available.  Even more excitingly, the collaboration also includes the option of complementing the internship directly in Italy, at Da Vittorio in Brusaporto, so that young Chinese wine professionals may benefit from on the ground learning options directly in Italy.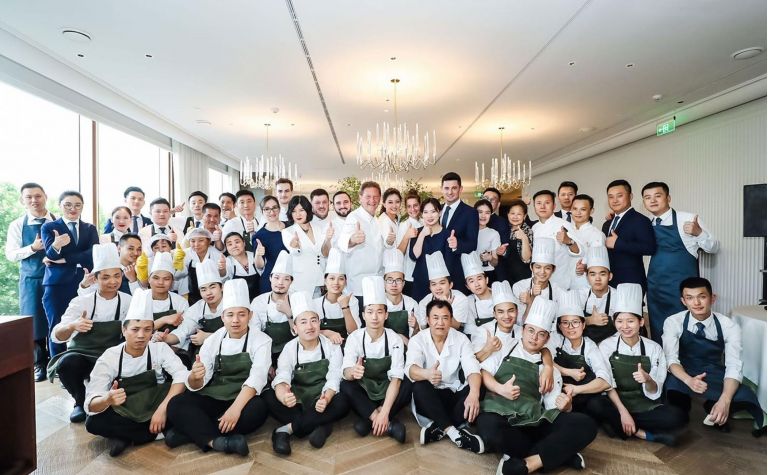 Ian D'Agata, TerroirSense Wine Academy president, said that "In the now over twenty years that I have been involved in wine education in three different continents, I have always believed that collaborations between serious academic teaching institutions and high-quality professional workplaces are absolutely necessary to promote a true culture of terroir amongst the younger wine and food set. The exams at the Academy are undoubtedly difficult and our students emerge well-prepared in both wine theory and practice, but an experience at a world class dining institution such as Da Vittorio can only further enrich the wine experience for young professionals who have chosen to make wine their life's work. In so doing, we help create a much better prepared and more knowledgeable generation of sommeliers and restaurant managers. We at the TerroirSense Wine Academy are both honoured and happy to have begun this collaboration with Da Vittorio Shanghai, one of the world's best restaurants and a benchmark relative to quality Italian food, wine and service. The same collaboration is planned for students of our Advanced level courses on the wines of Burgundy and on the wines of France with similarly world-famous, starred restaurants in France".
Adds Enrico Guarnieri, Da Vittorio Shanghai group AGM & restaurant GM: "When I spoke about this new project with our Da Vittorio General Manager Rossella Cerea, she underscored how the Da Vittorio family is glad to be a partner of this beautiful collaboration which will help new talented students to enter in the hospitality world. Our sommeliers will follow the most talented students daily during the operations, teaching them all the secrets of this amazing job in order to build solid foundations that will help them throughout their long and brilliant carrier."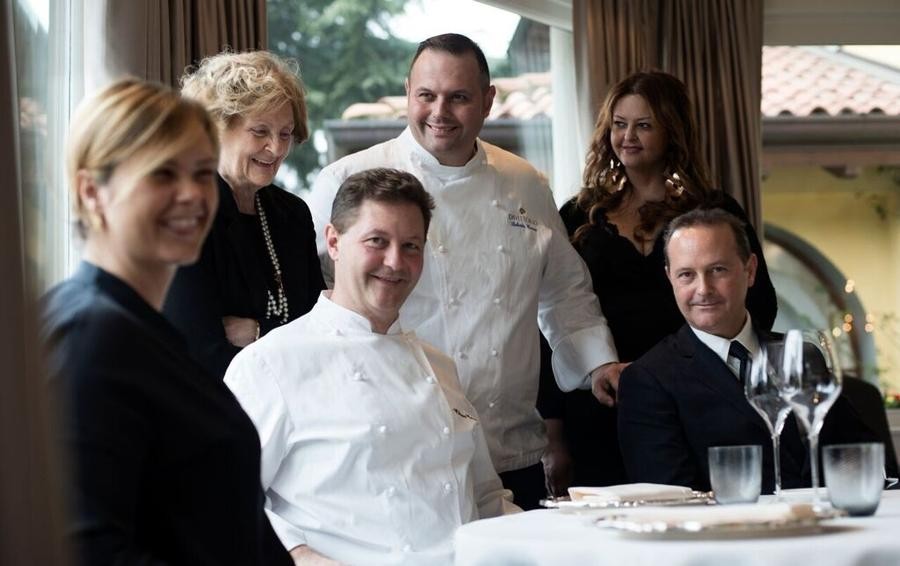 The original Da Vittorio is an historic Italian restaurant founded in 1966 in the beautiful city of Bergamo by Vittorio Cerea and his wife Bruna (and later moved to Brusaporto). Generally considered to be one of the world's best restaurants, it was awarded its first Michelin in 1978, a second in 1996, and the third in 2010. In 2012 Da Vittorio St. Moritz opened in the alpine town's Carlton hotel (gaining its first Michelin star just two years later and a second star in 2020), while Da Vittorio Shanghai, the Cerea family's first restaurant outside Europe, opened in 2019 (and earning back-to-back Michelin stars, a first in 2019 and the second in 2020). Next up is the Da Vittorio bistro opening in Shanghai in November 2021. Da Vittorio's cuisine created by Executive Chefs Enrico (Chicco) and Roberto (Bobo) Cerea, featuring famous dishes such as "Paccheri alla Vittorio" or "Uovo all'Uovo" embody the concept of "Lombard tradition and creative genius" (the family motto).
The talented staff in place at Shanghai is composed of chef Stefano Bacchelli, sous chef Leonardo Zambrino and pastry chef Frederic Jaros, plus general manager Levi Fu, group AGM & restaurant GM Enrico Guarnieri, restaurant manager Peter Tian & Gabriel Somma, reception manager Anna Rota, bar manager Fabio Sajeva and sommeliers Emanuele Restelli & Declan Tang and all the staff.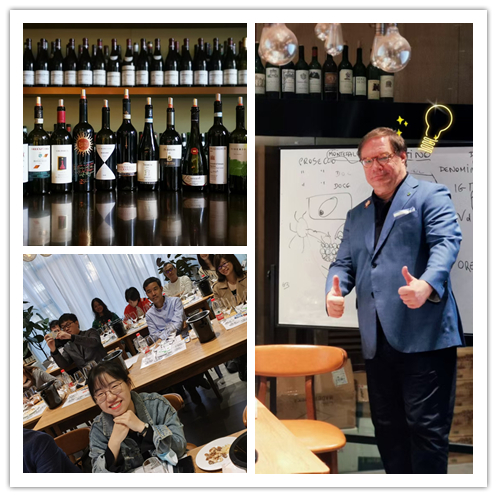 TerroirSense Wine Review, an international wine and food magazine (available in both English and Chinese languages),  and its wine school TerroirSense Wine Academy launched in 2020, aims to offer state of the art courses on the wines of the world as well as very specific academic study tracks, programs devoted specifically to the wines of France, Italy and regions like Burgundy, while creating a new wine tasting model based on a terroir-centric approach. It is the definitive wine school for all wine professionals and wine lovers looking to improve their career options and wine knowledge.
TasteSpirit is China's leading wine media and education entity, a cultural company one of the fundamental missions of which is the broadcasting and forwarding a culture of terroir in wine and all foodstuffs. Founded in 2010, TasteSpirit has grown over the years and now offers wine and food lovers a Chinese language website with twelve million private users, a terroir product recommendation platform, and over 100 prestigious wine tastings and dinners every year. It also organizes the annual China Wine Summit as well as the Terroir Renaissance International Wine Symposium which both have tremendous influence in the wine industry of China and the world.