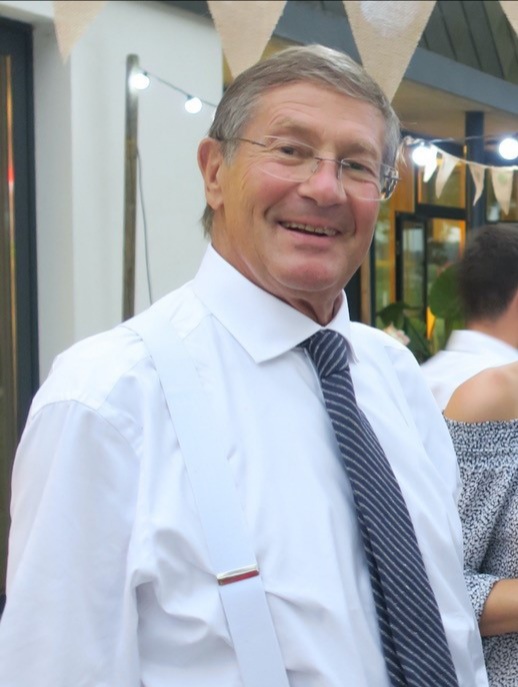 I have met many wonderful people in my decades in wine. One I have especially fond memories of just passed away last week.
Frank Wilhelm was long associated with the famous Trimbach firm of Ribeauvillé; he joined the family almost fifty years ago after attending a Strasbourg business school and working week-ends at the then three Michelin starred prestigious Auberge de l'Ill restaurant in Illhaursen, made famous by the Haeberlin chef family (and where many other famous chefs, such as Hubert Keller of San Francisco's famed Fleur de Lys, apprenticed). That time would serve Wilhem well: it was in fact by watching him "in operation" among the tables and dealing with the customers that Hubert and Bernard Trimbach decided to ask if he might like to join the family and help sell their wines in France's best restaurants. A true people's person, and one who brought a certain joie de vivre along everywhere he went, Wilhelm was outstanding at his job, serving as Trimbach's Sales Director for close to fifty years until his retirement in 2017 (succeeded at the time by Antoine Haber, past sommelier of the Buerehisel, also a three Michelin star restaurant).
Extremely competent and knowledgeable, it was basically impossible not to like him or to  resist his smile, for that matter: in time, he helped develop the sales of Trimbach wines in Germany, Belgium, Luxembourg and Austria. A cultured bon vivant, one who truly enjoyed and understood the art de vivre rather than just chasing labels and names like far too many a parvenu of today's wine world, he became friends with many wine professionals, first and foremost the world's leading chefs. That long list of names includes Pierre Gagnaire (when his first restaurant was in Clermont-Ferrand), Pierre Wynants (Comme Chez Soi restaurant in Bruxelles), Eckhart Witzigman (of Munich's three Michelin star Restaurant Aubergine), Joel Robuchon, and many others still.
Wilhelm was also one of the first members of the Association des Sommeliers d'Alsace (ASA) whose president at the time was Serge Dubs (longtime head sommelier at Auberge de l'Ill and at one time also president of the Association de la Sommellerie Internationale, or ASI) and its Honorary president Emile Jung (of Strasbourg's then three Michelin star Le Crocodile restaurant). In the words of Jean Trimbach, who was only twelve years old when Wilhelm started working for the family, "… Frank's long list of nick-names, such as Franz, Franzele, Fitzel, and many more still, testify to the numerous friends he had". For in ultimate analysis, Frank Wilhelm was not just a splendid ambassador of the great wines of Trimbach, but of Alsace in general, and appreciation for him and his work was vast.
I first met Frank Wilhelm in 1982 or 1983, memory fails me now. I don't even remember if it was in Alsace or Rome, where I was living at the time, but I actually think it was in Rome. He undoubtedly contributed to the great love I have for Alsace, its wines, its food, its people, and its immense natural beauty
Maybe that's not so important, though as you can tell by this that you are reading, it is something I have never forgotten.
Far more importantly, Frank Wilhem was a really nice man. And nobody will forget that either.