I first visted Sauternes and Barsac in 1979 and have not stopped since. This southern corner of the Bordeaux wine region is one my favourite places in the world, as I just absolutely love the bucolic, pastoral feel of the countryside, the excellent fare and outstanding, one-of-a-kind wines. Though every wine region has something unique and beautiful to offer, if you enjoy wines with a little bit of sweetness, there is simply no other place like Sauternes and Barsac in the world.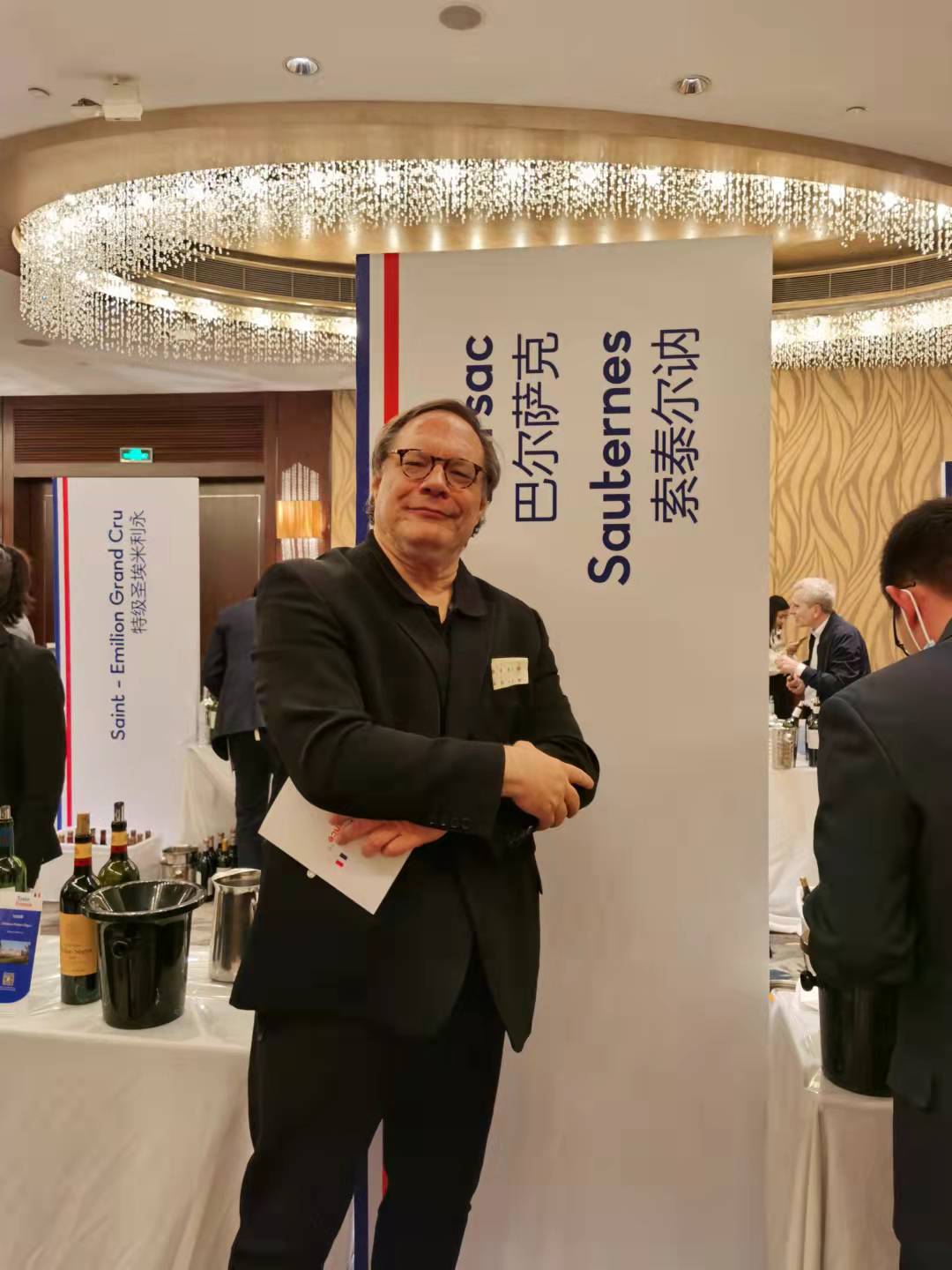 I did not write the words "with a little bit of sweetness" by chance. Fact is, though everyone thinks of these wines as the ultimate dessert-style wines, in fact most Sauternes and Barsac aren't quite as sweet as we like to think the are. Clearly, no, they are not classically dry white wines; and yes, they are certainly sweet by the standards of your common Chardonnay or Pinot Grigio wine. But the acidity, alcohol, the presence or absence of noble rot, the tannins even, of Sauternes and Barsac in many vintages makes the wines seem much less sweet than they really are. Provided you choose and match wines from specific vintages, each of which gives wines with characteristics that sets them quite apart from other vintages, the wines will easily fit in well with today's foods and lifestyles. For example, it never ceases to amuse me just how amazed people are when I get them to try a cold Sauternes or Barsac from a lighter vintage with raw or barely cooked shrimp: trust me, it's a marriage made in heaven. Keep in mind that because of all the other features that characterize these wines (the total acidity, the pH, the presence or not of noble rot, the extract, the alcohol) that they can seem a great deal less sweet than the numbers relative to residual sugar might indicate. For this reason, they make not just excellent aperitifs (do not worry that their sweet quality will tame your hunger or dull your appetite, that simply does not happen, unless you guzzle down a jug of the stuff) but also pair marvelously well with numerous foodstuffs, ranging from shrimp, lobster, scallops, roast chicken, mushrooms, cream sauces, citrus sauces, pumpkin, squash, potatoes, blue cheese, most fresh and aged cheeses, fruit cocktails, cream and fruit desserts, duck, pork, chicken, rabbit, veal, and fish. And don't forget oysters: a match of Sauternes and oysters is an aphrodisiac like few other things in life are.
A short primer about the wines of Sauternes and Barsac
Depending on whose statistics you wis to believe, only about 2-3% of the entire Bordeaux vineyard is devoted to the prodcution of sweet wines. One of the reasons the annual volume of sweet wines produced is low is that vineyards such as those of Sauternes and barsac are characterized by extremely low yields, to the point that you really begin to wonder how the estates even manage to survive. These already low yields are lowered further in years of inclement weather: for example, in 2020, the avearge yield, already quite low, was only 12hl/ha (and at 14 hl/ha, it wasn't much higher in 2019). There are five communes allowed to make Sauternes wines: these are, in alphabetical order: Barsac, Bommes, Fargues, Preignac and Sauternes. Of these, only the first one, Barsac, has the right to label its wines with its own name, though many Barsac estates somewhat understandably choose to use the monicker of "Sauternes", given that it is the most famous name of the five towns, providing instant recognizablity for the wines. That much admitted, it is my view that as each commune in the Sauternes region has its own specific terroir characteristics, it would be better to list the name of each commune on the label (perhaps while still using the appellation name of "Sauternes" as a means by which to categorize the wine) so as to create better awareness of the intrinsic qalities of each commune's wines, something that I believe would greatly help in reducing the tendency everyone has to just lump all these wines together as generic "sweet white wines". In fact, Barsac gives wines that are very clearly different from all the other commune's wines, and this for a variety of reasons (for example, lower-lying vineyards, flatter topography, and more ferrous soils, all of which elad to higher acid, relatively lighter-bodied, gentler textured wines). This is also true, though more difficult to pick up on, when discussing the wines of for example Preignac and Fargues, each of which has its own distinguishing features. So the argument of clearly labeling the commune where the vineyards are located is really not wthout merit.
In any case, all these wines, no matter what commune they are made in, tend to be blends, consisting primarily of Semillon with a little Sauvignon Blanc (comprising usually not more than 20% of the blend). The former grape variety is particularly susceptible to botrytis, and helps fashion concentrated, round, lusicous, fleshy wines; the latter adds freshness and a slightly more clearly perfumed, even pungent, olfactory quality. At some estates, small percentages, most often around 5% or less, of Muscadelle (not related to the Muscat family of grapes) and even smaller amounts of Sauvignon Gris can also be included in the blend.
Last but not least, the characteristics of any Sauternes and Barsac will greatly depend on the vintage and the presence or not of noble rot (Botrytis cinerea). Vintages such as 2001 and 2007 were very strongly marked by noble rot, while vintages such as 2003 were characterized more by an air-dried quality because the grapes raisined directly on the vines thanks to the intense heat and an absence of the fungus (which needs humidity and alternating hot and cold spells to wake up from its dormant spore state and attack the grapes).
However, the role of noble rot and its effects (one of the topics in wine that most fascinates me and that has been a subject of intense study of mine over the last ten years) on the finished wines is a great deal more complex than the fungus being present or not. For example, the time at which the grapes are picked and the quality of the botrytis present, not to mention the percentage of grapes used and the stage of "noble rotteness" they are are of paramount importance in fashioning one kind of sweet wine relative to another (for this reason, grapes used to make Sauternes and Barsac wines are picked in successive passages or tries over as much as two months, though thirty days is more common at most properties). The location of the vineyard also strongly determines the prevalence and quality of the noble rot and its effect on the grapes. Vineyards situated higher up, such as those of Sauternes and of Château d'Yquem in particular (the vineyards of which are located at the highest altitude of all in the region) are at an advantage, because the morning fog clears earlier in the day helping to ward off the risk of an undesirable kind of rot (such as grey rot) installing itself in the vineyard.
When the grapes are brought into the winery and pressed, the must would easily result in wines of greater than 20% alcohol by volume, but as yeasts are unable to live in strngly sugary soultions, they die at alcohol levels of 13-14%. However, this means that there is a whole lot of sugar left behind, and this is why the wines of Sauternes and Barsac are inescapably sweet. Most of these wines end up with residual sugar levels of about 120 g/L, but as mentioned previously, the range can be very wide indeed, from roughly 60 g/L to 180 g/L and so not all these wines are quite the sweet bombshells people think they are.
The 2020 Sauternes and Barsac vintage
In 2020, there was an earlier harvest than usual in Sauternes and Barsac, as there was throughout Bordeaux. The early growing season was really rainy, with half the average amount of rain for the whole year falling already by March (for example, an incredible 519 millimetres at Château Suduiraut). Some Barsac estates were subjected to a few frost episodes in May and hail in the next month (Doisy-Védrines). August was hot in Sauternes and Barsac like it was everywhere else in Bordeaux, but in this neck of the Bordeaux woods it rained even less than elsewhere. Hence. noble rot did not develop until late in the year, but a cool, wet October meant that picking had to be done quickly and over a short time span. Importantly, while the rain in the first part of October was certainly disruptive and caused concern about possible water-logged grapes, it was not as abundant as it was in the Médoc. In fact, because the 2020 summer was so hot, the vintage will be remembered not just for its potential to give diluted wines at those properties not inclined to use the required amount of elbow grease in the vineyards, the 2020 wines will also be remembered for being able to air-dryimg directly on the vine. Clearly, those estates that chose to use these grapes made wines marked by a strong, or stronger, note of passerillage (air-drying).
Clearly, that weather pattern also helps understand how each commune performed wine-wise. Sauternes has mostly gravelly-sandy soils, while Barsac's are more clay- and limestone-rich. This means that in Sauternes the effects of water deprivation were much stronger than they were in Barsac, and humidity rates were also higher in the latter commune. Hence, generalizing somewhat, the 2020 wines of Barsac are more marked by noble rot than those of Sauternes, in which notes of passerillage tend to dominate.
My thoughts on the 2020 Sauternes and Barsac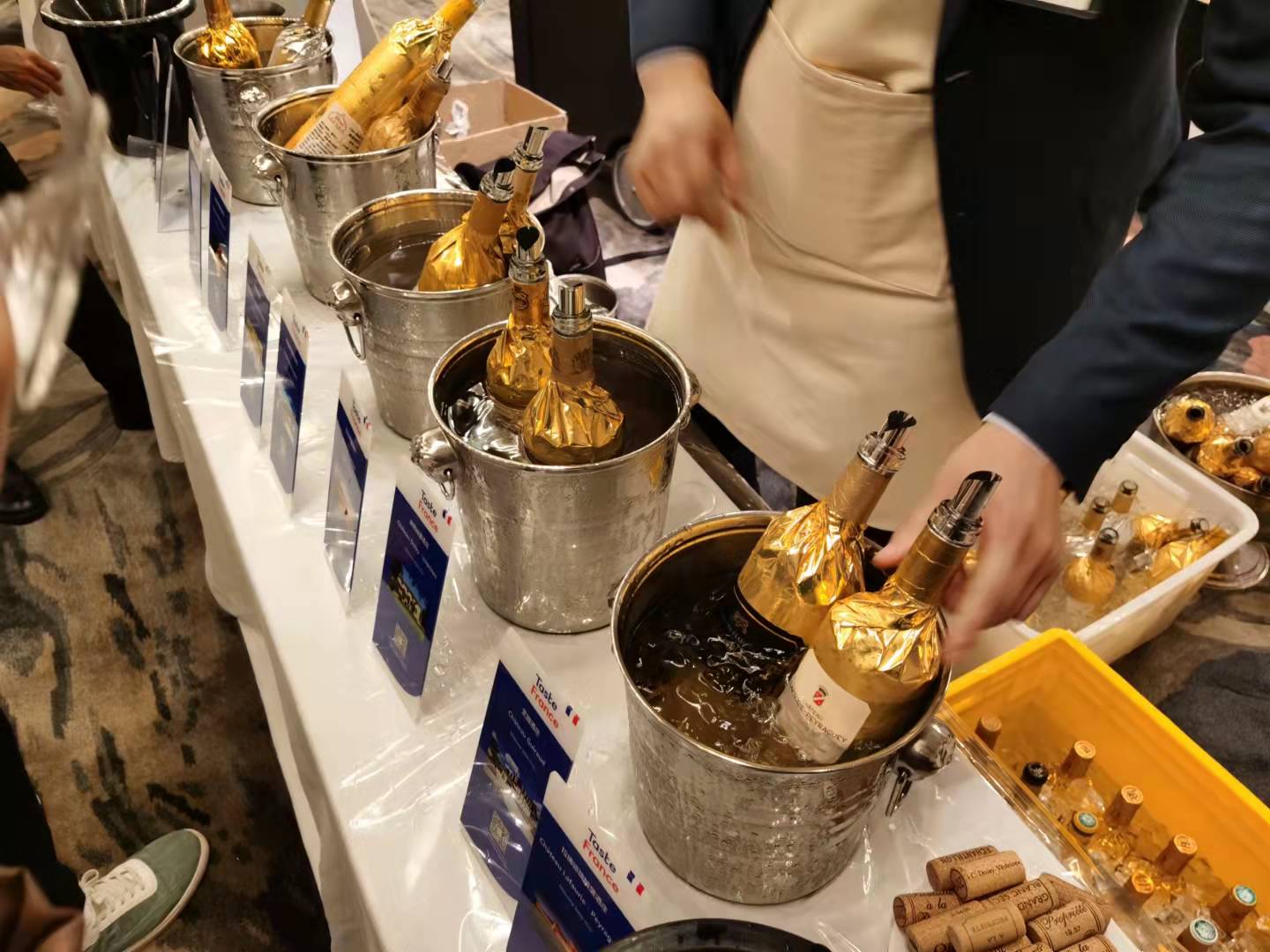 Though I realize I may easily get accused of never encountering a Sauternes and Barsac vintage I didn't think was just swell (that's not fair: I don't like the 2003s, for example) the fact is that the 2020 Sauternes and Barsac are really quite good. Admittedly, the quality of the botrytis is not that of a truly great year, but the wines are marked by noteworthy levels of purity. The wines are generally also a little sweeter than usual but not as deep, with lesser examples teetering dangerously on the brink of chunkiness if not downright clumsiness. Unfortunately, those October rains made it impossible to leave the grapes hanging on the vines for a very long period of time such that noble rot could further concentrate the juice within the grapes. In ultimate analysis, the 2020 wines of Sauternes and Barsac are marked by good freshness and have nicely tactile, sweet mouthfeels; though they will likely never be as complex as those of vintages like 2019, or earlier ones such as 2001, 2009 or 2010, they are wonderful wines that will drink wonderfully early on while those other beauties mature in your cellar. And there's plenty good about very pure wines offering early accessibility.
The wines in this report were tasted courtesy of Sopexa tastings here in Shanghai and of local importers and friends who had futures samples available for me to taste.
Château Bastor-Lamontagne.
2020 Château Bastor-Lamontagne Sauternes 92-94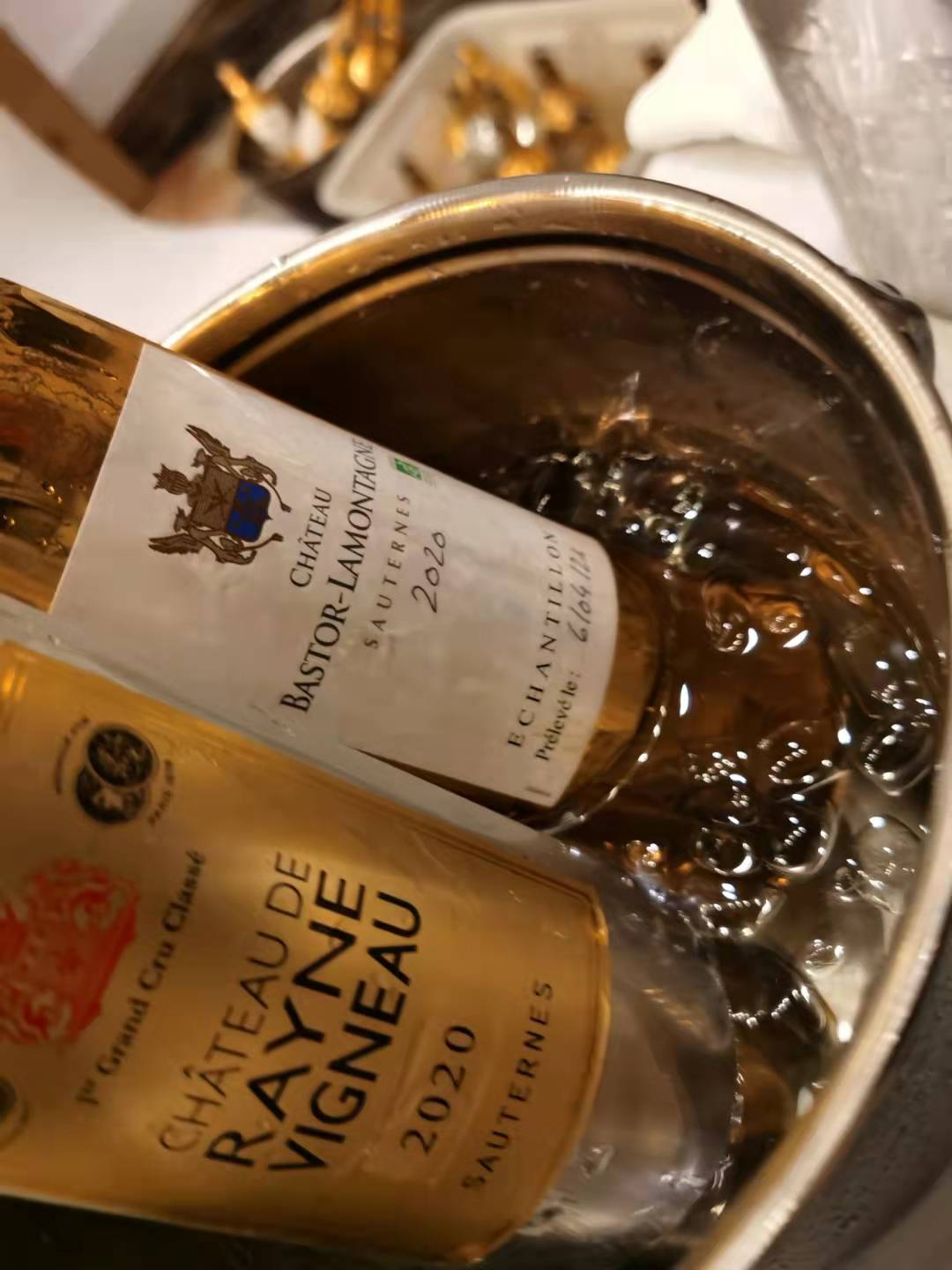 Bright golden yellow. Perfumed aromas of flowers and mint complicate the ripe citrus fruit and saffron notes on the enticing nose. Then dense and tactile with very good freshness to the minty orange marmalade, guava and mango flavours. Lingers nicely on the refined finish. A very typical Bastor-Lamontagne, at once rich yet light on its feet. Drinking window: 2026-2035.
Château Broustet.
2020 Château Broustet Sauternes 89-92
Vivid yellow-gold. Grilled nuts, orange peel, candied tangerine jelly and vanilla on the nose. Offers delicious honeyed citrus flavours on entry, but then turns pungent, with alcohol-derived heat on the not especially fruity, medium-long finish. Luscious and quite sweet, but I'd say this enters better than it finishes. Drinking window: 2025-2030.
Château Coutet.
2020 Château Coutet Sauternes 92-94
Lively, deep bright golden yellow. Very floral on the nose in typical Barsac style, with aromas of yellow peach, marzipan and saffron. Then very dense, bordering on the chunky, but turns more elegant in the middle and on the sweet, refined and long finish that features repeating notes of tropical and orchard fruit. The 2020 Coutet was made by picking grapes in between the rain episodes and in at least four passes. A first trie of beautifully botrytized grapes was conducted on Septemebr 16 and 17. A second pass followed on September 23 and again on Sept 29 and 30, right after a big downpour and just before before another one (when about 77 mm of rainfell). More rain continued to fall and so subsequent passes had to be staggered (October 8, 9 and 12), so as to allow the grapes to dry up a bit and ward off the risk of excessive dilution of the juice. A fifth and a sixth pass were completed at the end of October (on the 22nd and the 26th). Drinking window: 2026-2036.
Château Doisy-Daëne.
2020 Château Doisy-Daëne Sauternes 93-95
Luminous pale golden yellow. Fresh orange, lemon peel, honey, white flowers and marzipan aromas have a bright floral top-note. Sweet and ripe, this boasts a very suave texture and pure flavours of yellow orchard and tropical fruit, plus an incipient note of saffron developing already. The aftertaste is long, clean, and meaty, that speaks of a little passerillage being present among grapes picked. Drinking window: 2026-2040
Château Doisy-Védrines. 91-93
2020 Château Doisy-Védrines Sauternes
Good full pale yellow-gold. Aromas and flavours of ginger, lemon curd, orange cream, mango cocktail are lifted by lively acidity. Finishes with just enough acid lift to avoid this big rich but also very pure wine, in a very Doisy-Védrines style, to come across as chunky and clumsy. The grapes were picked in five passes, most of them concentrated between the end of September and mid-October, when drying southeasterly winds set in. The yield at Doisy-Védrines was an incredibly low 7.5hl/ha. Drinking window: 2026-2034.
Château Fargues.
2020 Château Fargues Sauternes 93-96
Deep lively golden yellow. White peach, papaya, apricot and vanilla on the rich, showy nose. Then luscious, almost opulent, and very sweet, with pineapple, guava, almond paste, honey and sweet spice flavours lingering nicely on the long, luscious aftertaste. A real beauty. Drinking window: 2027-2040
Château Guiraud.
2020 Château Guiraud Sauternes 93-96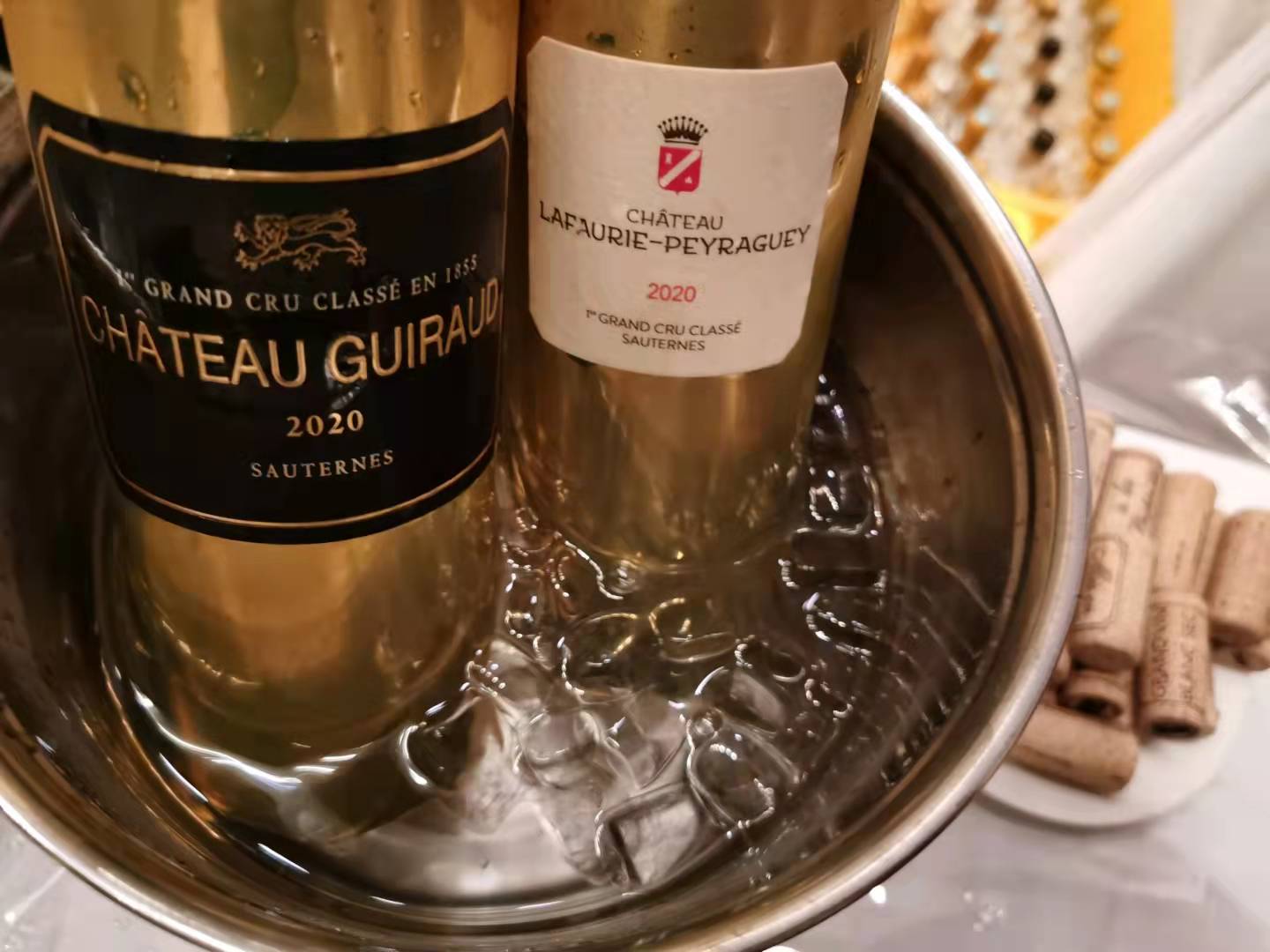 Lovely full bright golden-yellow colour. An essence-of-Semillon aromas and flavours, enlivened by a refreshing Sauvignon Blanc presence aromas that speaks of yellow fruits, honey, and spices, lifted by bright acidity. Enters very fresh and lively, then glyceral-thick in the middle, finishing long but showcasing rising refinement and a building light on its feet quality. Very nicely perfumed and balanced. Strikes me as one of the best Sauternes of 2020. Drinking window: 2027-2040.
Château Lafaurie-Peyraguey.
2020 Château Lafaurie-Peyraguey Sauternes 92-94
Bright, full yellow-gold. Knockout high-toned nose offers smoky aromas of honeycomb, papaya-orange cream and vanilla, all complicated by hints of marmelady botrytis. Silky and viscous on entry, then big and powerful in the middle, and boasting an intensifying note of honey, peach nectar and caramel on th e rich long close. Not exactly the last word in elegance, but this beautiful luscious wine will prove irresistible to all those who like air-dried wines. Drinking window: 2026-2035.
Château La Tour Blanche.
2020 Château La Tour Blanche Sauternes 92-94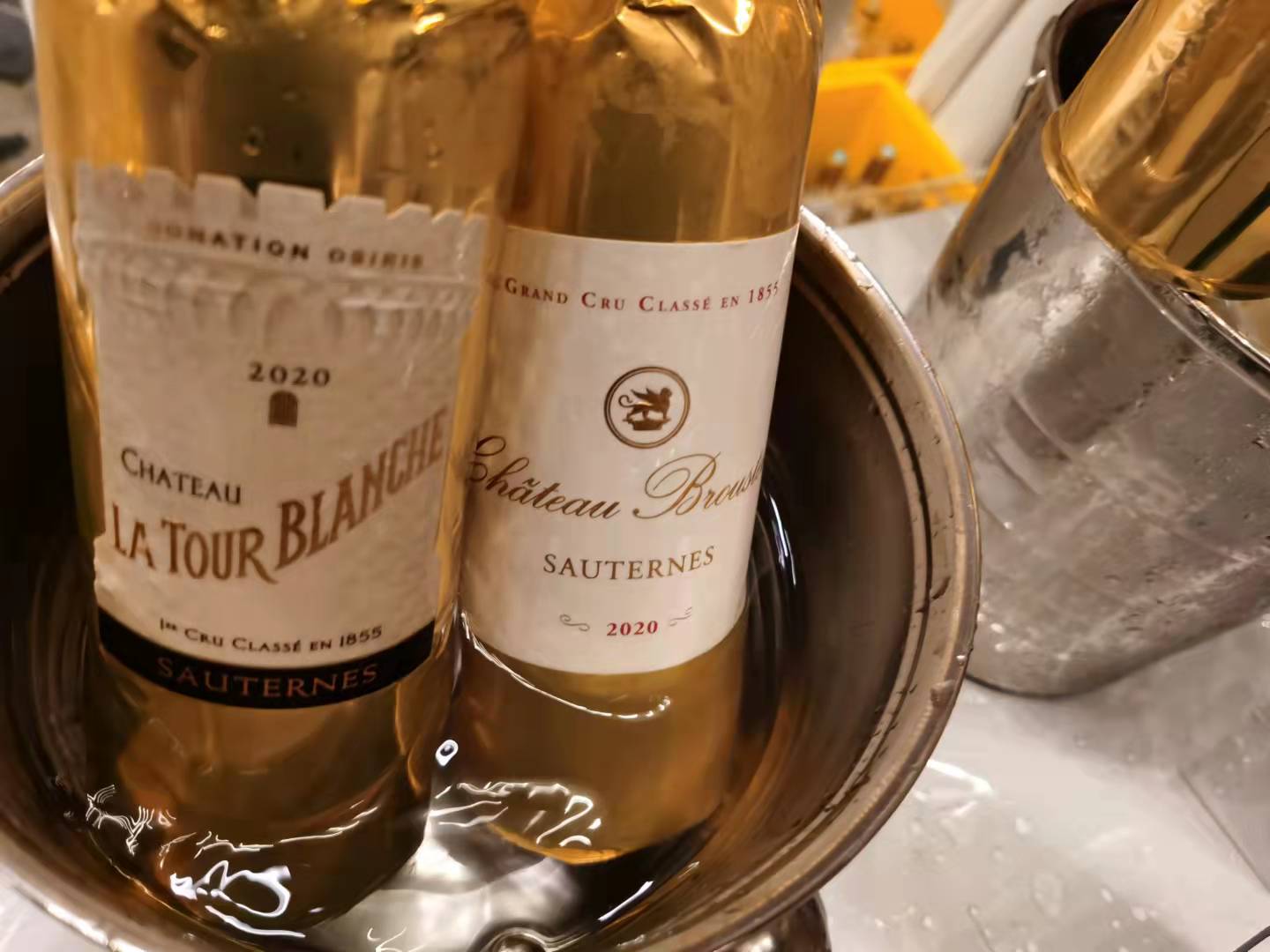 Bright yellow-gold. Racy aromas and flavours of fresh lemon zest, peach and pineapple, plus a hint of bandaid and tropical fruit cocktail. Very honeyed, thick and sweet, this almost resiny, oily, and glyceral wine tastes rich and luscious but not especially elegant. Features an explosive finish that suggests fruit syrups and marmelades. Drinking window: 2026-2037.
Château de Rayne Vigneau.
2020 Château de Rayne Vigneau Sauternes 92-94
Vivid deep yellow. Peach, apricot and vanilla on the explosive nose. Big and very dense on entry, not unlike La Tour Blanche, but this is very elegant. Not an easy trick, given how massive it is. Finsihes long with nice vanilla touches and just a touch of alcohol-derived heat. Drinking window: 2027-2038.
Château Suduiraut.
2020 Château Suduiraut Sauternes 93-96
Good full bright yellow. Aromas and flavours of honey, fresh citrus, pineapple, mango and sweet pipe tobacco. Wonderfully pure and intense, with powerful acidity nicely framing the repeating notes of orange and lemon, plus sweet spices rearing up on the long suave back end. Drinking window: 2027-2040.