The dry and sweet white wines of Bordeaux have always been famous and represent the world's best Sémillon and Sauvignon Blanc blends. In fact, as recently as fifty years ago, Bordeaux produced more white wine than red, but things have changed dramatically in a short time span. Today, 87% of the Bordeaux's wine production is of red wines, 11% of dry white wines and 2% sweet wines. Part of the reason for this change was brought about by the horrific frost of 1956, when large swaths of the Bordeaux vineyard had to be replanted; at that time, vignerons decided that red grape varieties, which generally bud later than white wines, provided not just more insurance against the vagaries of foul weather (especially frost) but could also be aged and sold at higher prices.
Although white wines are made all over the large Bordeaux wine production area, it is the Appellations of Pessac-Léognan and Graves that stand out for their white wines, the best of which rank amongst the world's greatest wines (all colours included) boasting remarkable power, depth and finesse. In fact, these two stand out amongst the appellations of Bordeaux also because they are the only ones that make outstanding wines in all three of the wines styles for which Bordeaux is famous: red, white and even sweet (sweet wines in Graves). Actually, the production areas of Pessac-Léognan and Graves were originally only known as Graves (stretching from the city of Bordeaux south as far as the city of Langon on the left bank of the Garonne), then in 1987 a northern section of the much larger Graves appellation became the new appellation of Pessac-Léognan. Interestingly, while most wine lovers know of the famous 1855 Bordeaux red wine classification, not everyone is aware that in 1953 the wines from the area of Graves were also officially classified. After a revision, the classification was finalized in 1959.
While Graves is best known for its many white (and red) wines that represent great value for money, Pessac-Léognan is the cradle of production of potentially stunning, very age-worthy dry white Bordeaux wines. There are roughly 1,199 hectares under vine in Pessac-Léognan and 20% of that is devoted to white grapes (or roughly 275 hectares). That said, the total area under vine to consider is much larger if Graves is included in the total hectare count (in which case the total hectares under vine of the Pessac-Léognan and Graves area is 3,098, of which 749 hectares are of Graves Blanc and 153 hectares of Graves Supérieures that make semi-sweet wines of note). The terroir is characterized by many lightly-sloping low rises that ensure good drainage, facilitated by a network of small streams that act as natural drains. Soils are mostly of river gravel deposits up to eight meters deep (from where is derived the name of the Appellation, Graves or gravel), left behind by the Garonne River on limestone bedrock. Clearly, the gravel captures heat during the day and releases it at night, and this effect, coupled to the relative proximity of large swaths of this appellation has the hottest meso-climate of all the Bordeaux Appellations. As a side-note, given the changing times and drinking habits, the world-famous sweet wine Appellations of Sauternes and Barsac are now starting to make classically dry white wines too. Many of these wines are labeled with the first initial of the Château (G de Guiraud, S de Suduiraut, Y de Yquem and so forth). There are ongoing discussions to allow these wines to be labeled either as Sauternes Sec or Graves Blanc, instead of the lowly Bordeaux Blanc namesake they can use now. I will write about these wines in a separate article that will be published soon in TerroirSense.
The grape varieties
The majority of Bordeaux's white wines are essentially blends of Sémillon and Sauvignon Blanc, but other white grapes are grown too. Based on 2018 data, the entire Bordeaux wine production area is planted mostly to Sauvignon Blanc (54% of all white grapes grown) and Sémillon (31%), The other white grapes planted include Muscadelle (7%) and Sauvignon Gris (4%), with the remaining 4% planted to the likes of Ugni Blanc, Colombard, Mauzac and even Chardonnay and Riesling. And while one can certainly admire the inventiveness and creativity of those wanting to try different things (or grab easy headlines, but let's not be too negative), the last thing the world needs is even more Chardonnay wines (that are, more often than not, hardly anything to get excited about); and from Bordeaux, no less. By contrast to what happens in the rest of Bordeaux, in Graves and Pessac-Léognan it's Sémillon that dominates slightly. The planted white grapes hectarage in Graves and Pessac-Léognan is divided into roughly 45% Sémillon, 43% Sauvignon Blanc, 5% Muscadelle and 7% auxiliary grapes including Sauvignon Gris, Colombard, Merlot Blanc, and Ugni Blanc. Of these rare grapes, only Sauvignon Gris is found with any frequency.
France grows over 70% of the words Sémillon and most of it is found in Bordeaux. Sémillon adds texture and roundness to the blend (but as it can lack acidity to balance its rather Rubenesque personality, a little Sauvignon Blanc can help), not to mention pretty notes of pear, peach, lanolin, beeswax, and honey. How good the wine you make with Sémillon depends however on a number of factors, including vine age, clone, site soil and topography, and vinification methods employed. It is a potentially capable of giving truly magical wines, and even the most ardent Sauvignon Blanc supporters won't argue that well-made Sémillon wines (or wines with hefty percentages of it in the blend) are, with extremely few exceptions, far more complex and age-worthy than those made with Sauvignon Blanc alone. But Sémillon wines require time to showcase all they can potentially give, and coupling this with the other caveats mentioned earlier that are absolutely vital to producing a world class wine with the variety, Sémillon plantings have lost ground to Sauvignon Blanc over the last three decades. That fact recognized, it is interesting to note that recently there has been an uptick in Sémillon plantings once again, as Bordeaux producers have quickly come to realize that, given their unique history and terroir, trying to emulate New Zeland's white wines just to make a fast buck or two may not be the most intelligent thing to do. Today, most dry white Bordeaux wines will be 50% Sémillon or less, though that percentage is closer to 75% for Sauternes and Barsac. A rare 100% dry white Sémillon wine is Chateau Sigalas-Rabaud's La Semillante.
In fairness to Sauvignon Blanc, it has always been a very important part of Bordeaux white wine blends, and one that was very highly thought of too. Already back in 1846, Charles Cocks wrote in his book Bordeaux and Its Wines that 'Sauvignon is the basis of the best white wines.' In fact, in order for a wine to be an AOC Bordeaux, there has to be by law at least 25% Sauvignon Blanc in the blend. As already mentioned, Sauvignon Blanc brings to the blend welcome acidity and freshness, not to mention its usual and well-known panoply of citrus fruit and gooseberry, sage, rosemary, green fig and cat-related aromas and flavours. However, at many estates not just Sauvignon Blanc but also Sauvignon Gris is also part of the Sauvignon equation, or blend, as it is often found co-planted with Sauvignon Blanc (especially so in older vineyards). Therefore, when someone in Bordeaux tells you the wine is 30, 40, 50 or 60% Sauvignon Blanc, it is always a good idea to ask if there is any Sauvignon Gris in the mix. This is important, for the two Sauvignons give very different wines. Sauvignon Gris has both admirers and detractors: those who swear by it point out that it delivers rounder, less pungent wines redolent of apricot, while those who are left non-plussed by its supposed charms believe its wines to be needlessly blowsy and coarse. Muscadelle, which despite its name bears no relation to the large Muscat family, can also add an interesting twist to the Bordeaux Blanc equation, but much depends on the soil on which it is grown. It can deliver a highly fruity, pungent perfume that some producers and consumers like quite a bit. Other grapes besides these four can be used too, if the estate does not mind being downgraded to a Vin de France, Vins de Pays de l'Atlantique or Vin de Table label.
A word about Bordeaux white wine vintages
As a general rule, the best vintages for Bordeaux's white wines are not the same of the red wines, and that only makes sense given the different viticultural needs of white and red grapes. And so, the white wines of Bordeaux are best in cooler years, or in other words in years when the reds are less than what they might be (in cooler weather the red grapes won't ripen as well). but years like 2013 and 2017 were certainly more successful for the white wines.
The 2020 vintage was marked by a mild and wet winter. Wet in that 519 millimeters of rain had fallen by March 2020, which is roughly more than half the annual average, and in the January-February period recorded more warm days than usual. Downpours and warm weather were common in March, April and May too (spurring an early but protracted and uneven bud-break and early flowering, and the growth cycle never recovered). The 2020 summer was mostly hot, sunny, and dry (in fact June was rainy, making for a sticky situation disease pressure-wise). The weather pattern reduced yields in Bordeaux but that is not necessarily always a good thing and with white grapes especially one risks getting too much concentration while losing acidity, potentially making for blowsy, heavy-handed wines (the cooler August helped to maintain levels of acidity). However, as the growing cycle never recovered, most properties were forced to pick grapes one and more often two weeks earlier than average, in an effort to safeguard acidity levels (and still the grapes clocked in at very high sugar levels, reflected in the alcohol content of the finished wines). Indeed, 2020 will be remembered as one of the earliest harvests in memory, if not the earliest: certainly, I cannot remember the last time someone told me they picked their Sauvignon Blanc grapes on August 14 or thereabouts, and all the Semillon had been picked by the first ten days of September (just before rain began to fall). For the most part, the Sauvignon Blanc picked was neither too green nor overripe, and the young wines boast a promising combination of lift and energy typical of a cooler vintage, but are generous and rich like the wines of a warmer year. Add that they also show impeccable balance and you realize why people are so happy about the 2020 Bordeaux Blanc wines.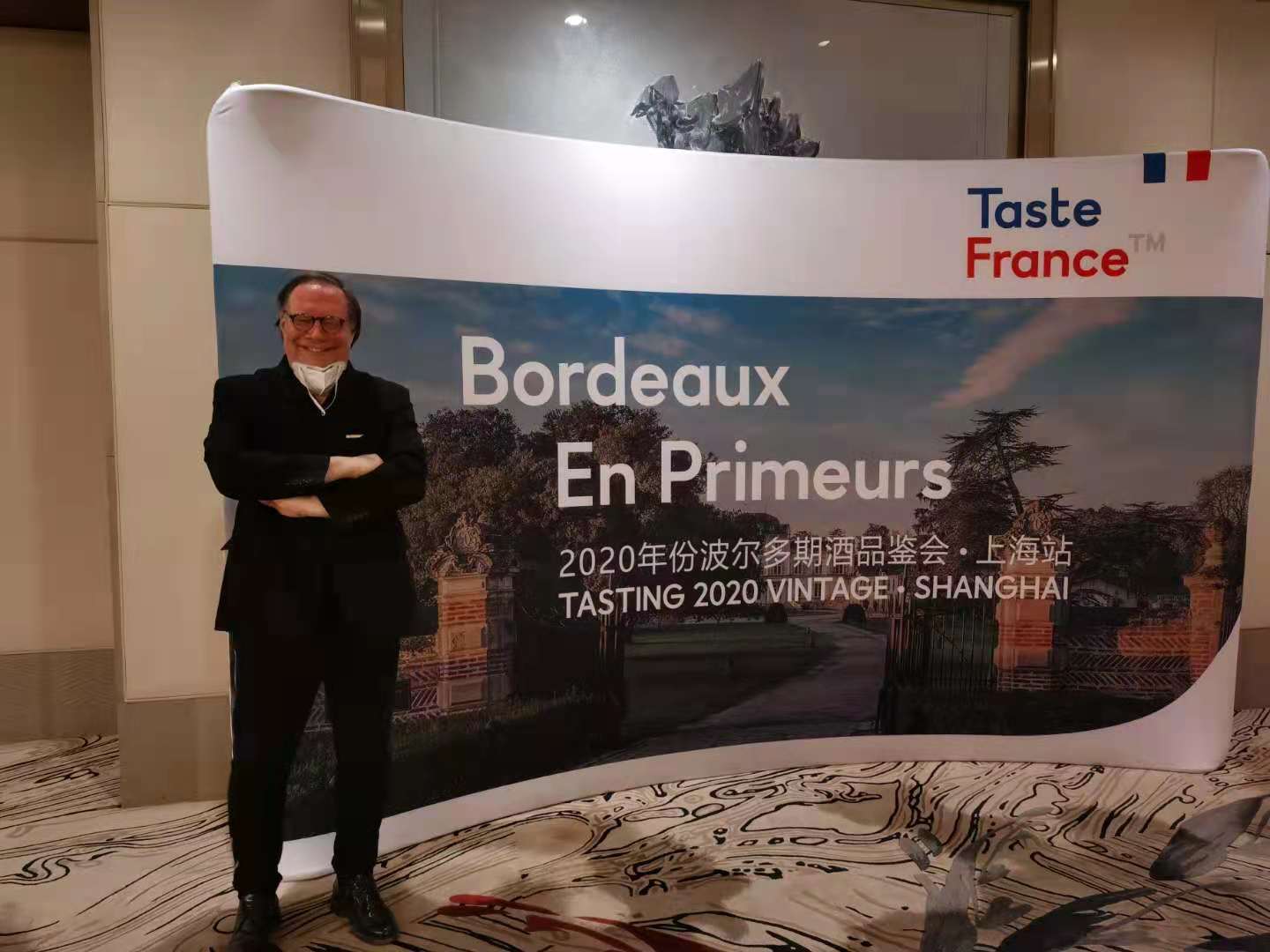 What I think of the 2020 dry white Bordeaux
In a nutshell, I think the 2020 dry white Bordeaux wines are excellent. Go ahead and buy to your heart's content, you won't be disappointed.  Overall, the wines reminded me a little of those of 2014 and 2017, but are rounder and fuller, not to mention better, than the wines of those two vintages. They strike me as less showy than the wines of 2015 and 2018, but they are high in alcohol, most clocking in at 14% or more, some of the highest alcohol levels recorded on average for white Bordeaux. That said, the calling card of the 2020 white Bordeaux wines is their acidity, so that despite the rich alcohol content, the wines do not taste as excessively round or flat.
The wines
Château Bouscaut.
2020 Château Bouscaut Blanc Pessac-Léognan                          90-92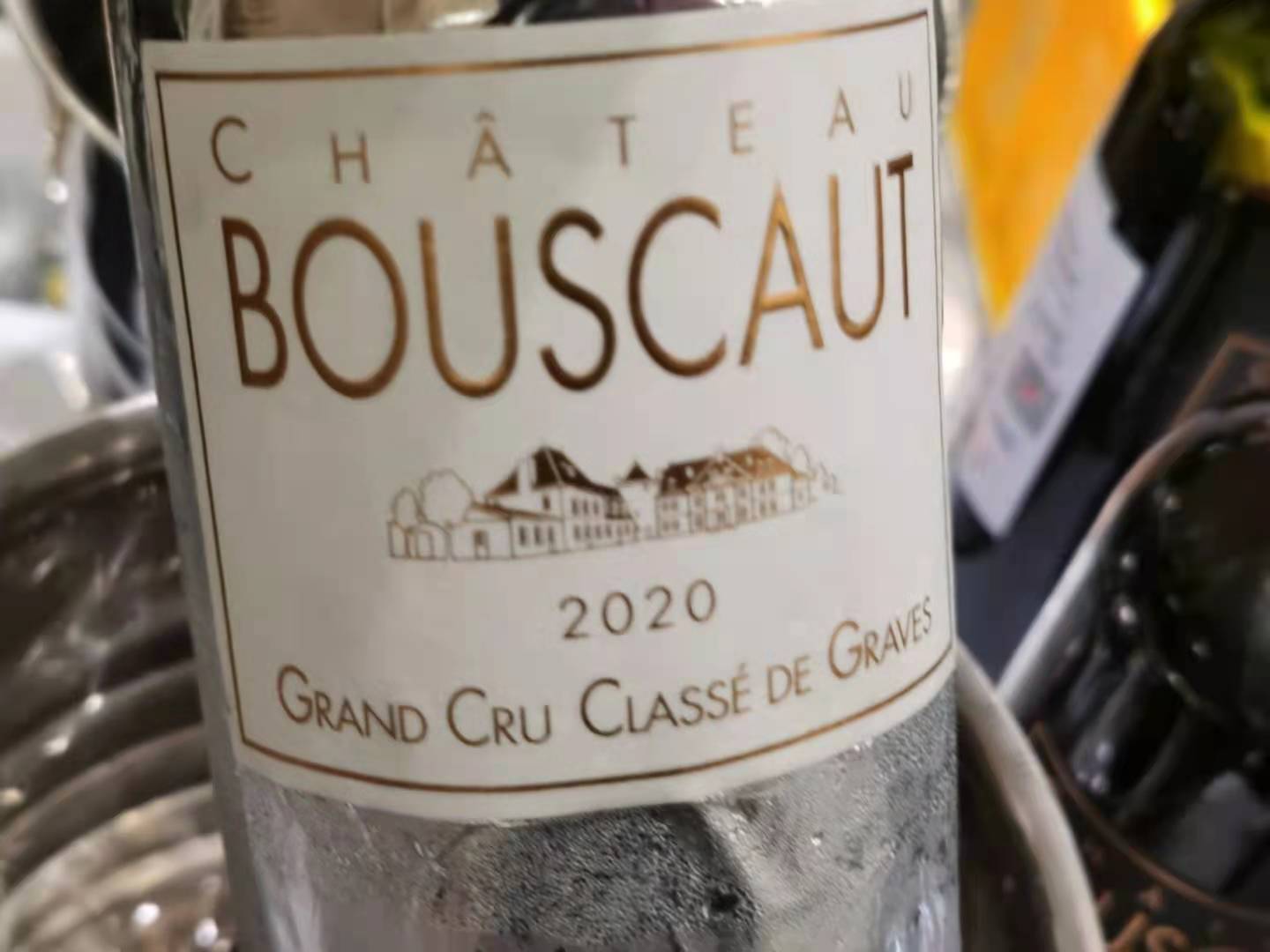 Easygoing bright yellow colour and aromas of yellow fruits, green apples and honeysuckle. Then slightly more earthy on the palate, with enticingly creamy flavours of sweet citrus fruit and yellow apples. The aftertaste is long and full, and this is one wine that will be ready to drink as soon as it hist store shelves. Drinking window: 2025-2033.
Château Carbonnieux.
2020 Château Carbonnieux Blanc Pessac-Léognan                   91-93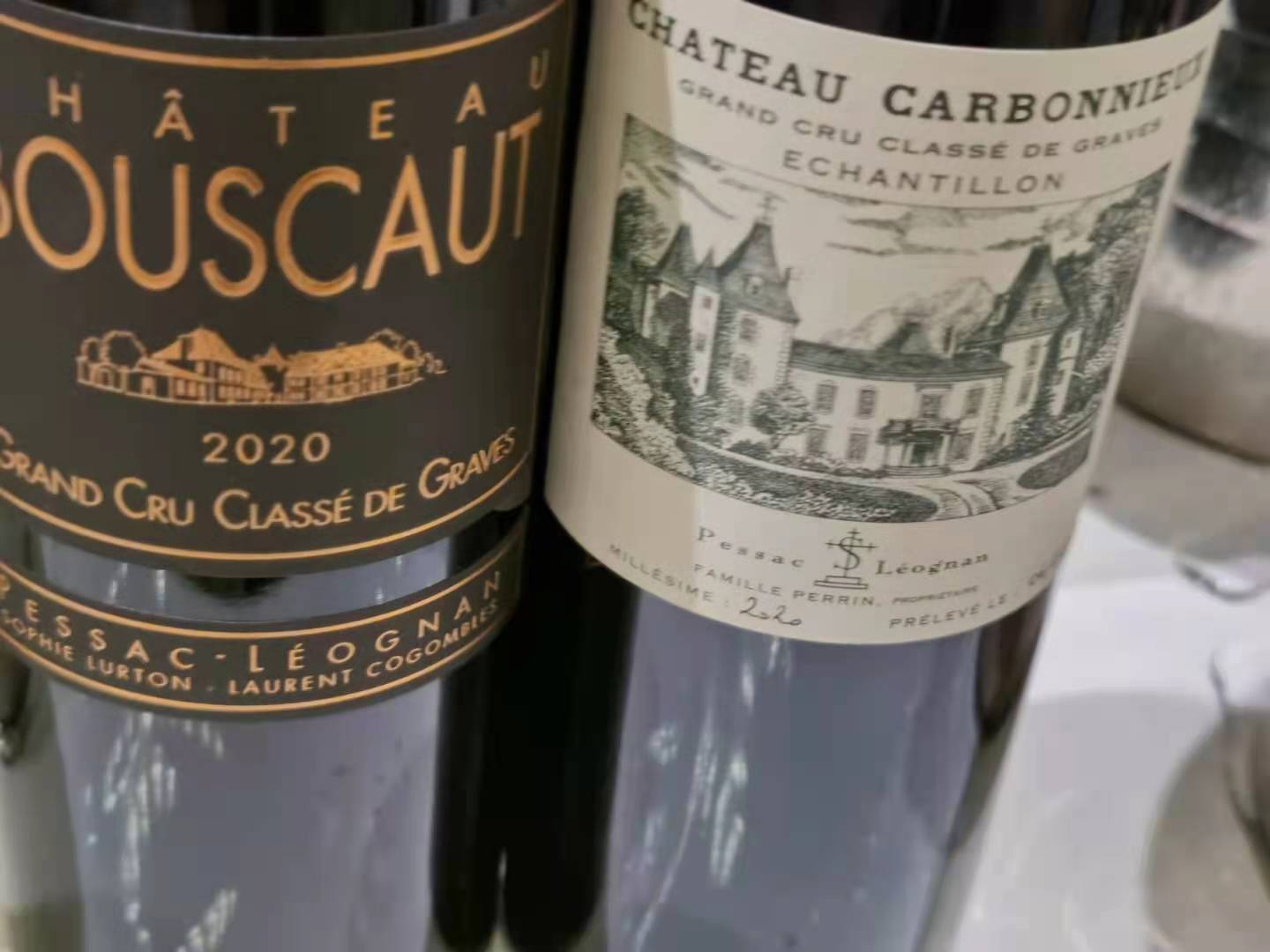 Vivid straw-yellow. Pungent, clean aromas of white flowers, peach lemon and orange peel on the inviting nose. Long and mineral in the mouth, with complex, layered flavours of epach, apricot and herbs. Finishes smooth with a building lemony quality. Another dry white 2020 Bordeaux white that will be ready to drink on release or close to it. Drinking window: 2026-2040.
Château Chantegrive.
2020 Château Chantegrive Blanc Graves                            89-91
Lovely easy going white wine redolent of nuanced gooseberry, lime and sage aromas and flvours. Maybe not the last word in concentration or complexity, but super enjoyable from the get go, and there's lots to be said for a wine you don't have to forget about in the cellar for ten more years after buying it just so it becomes drinkable. Drinking window: 2024-2032.
Château de Fieuzal.
2020 Château de Fieuzal Blanc Pessac-Léognan                        93-96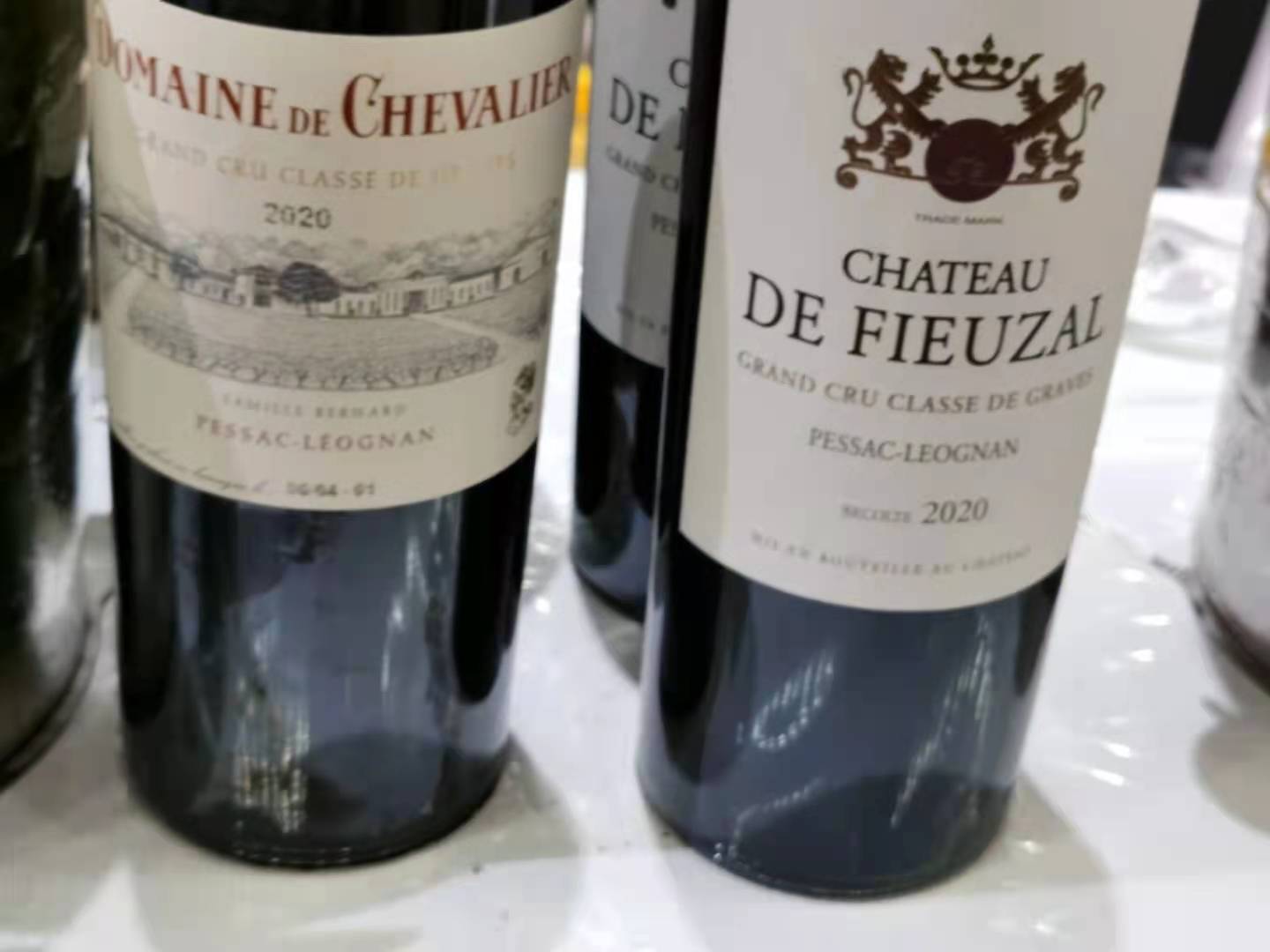 Medium-deep straw yellow. Ample rich and deep on both the nose and the palate, this big boy offer aromas and flavours of white flowers, orange peel, kumquat, guava and herbs. Serious intelligently oak use here, with the wood providing support and adding power but in no way dominating what is a beautiful white wine that will find many fans. Lovely stuff. Drinking window: 2028-2035.
Château de France.
2020 Château de France Blanc Blanc Pessac-Léognan                    91-93
Clean, fresh perhaps a little simple, but solid and well-made, offering very good sugar-acid balance, boasting very pretty notes of key lime pie, honeysuckle, and lemon chiffon on the zingy finish. I think this has potential to develop nicely with another year or so in the bottle. Drinking window: 2025-2033.
Château La Louvière.
2020 Château La Louvière Blanc Pessac-Léognan                    91-93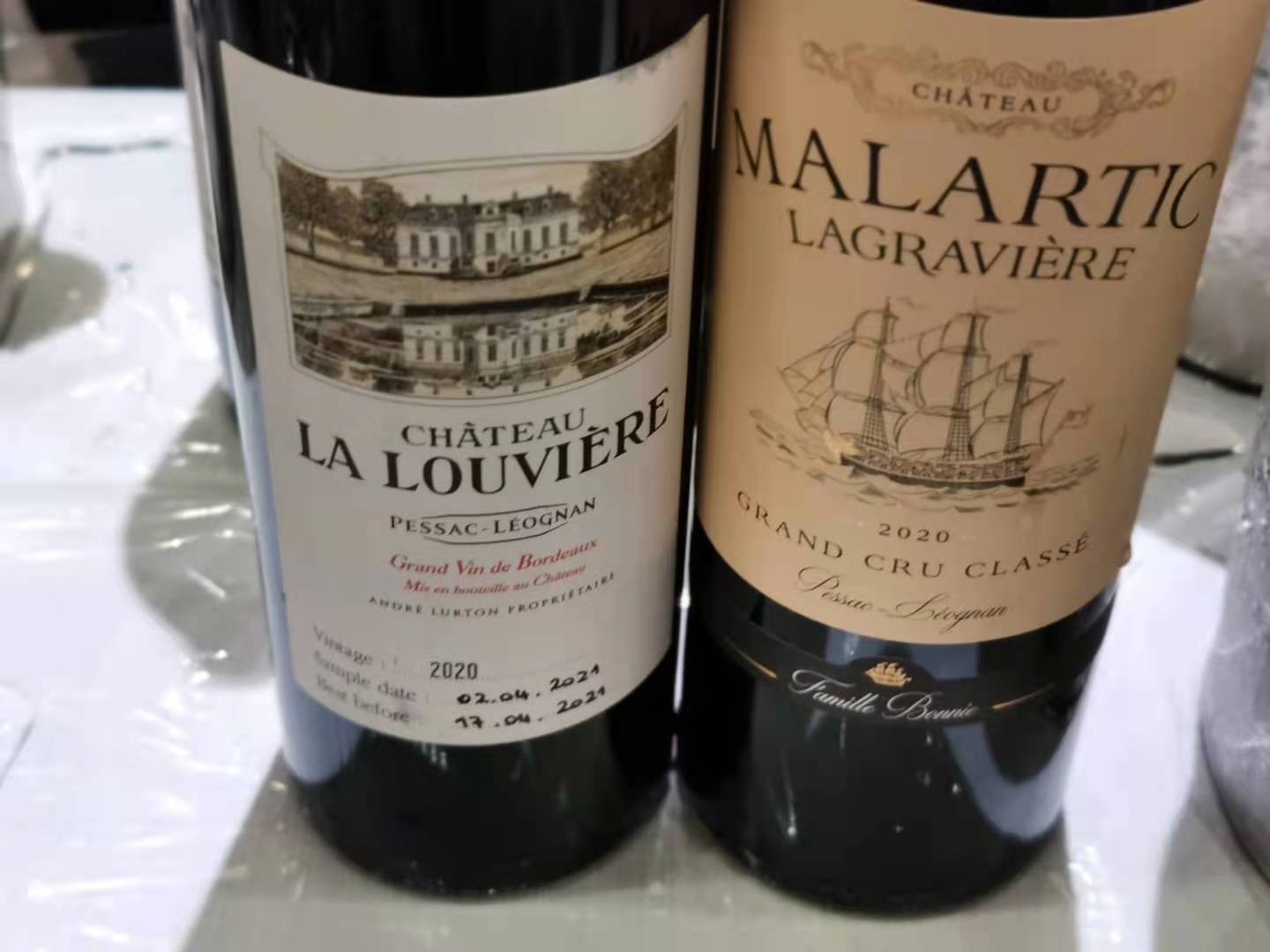 Clean straightforward linear delivery of green apples, grapefruit and hints of ginger on the nose and in the mouth. A strong mineral note and an earthy tone on the long finish add complexity and a tactile nuance. Sneaky concentration and complexity here: I think my score for the finished wine will come in at the upper end of the range I have written for the Primeurs version I tasted and am writing about. Drinking window: 2026-2035.
Château Larrivet Haut-Brion.
2020 Château Larrivet Haut-Brion Blanc Pessac-Léognan             92-95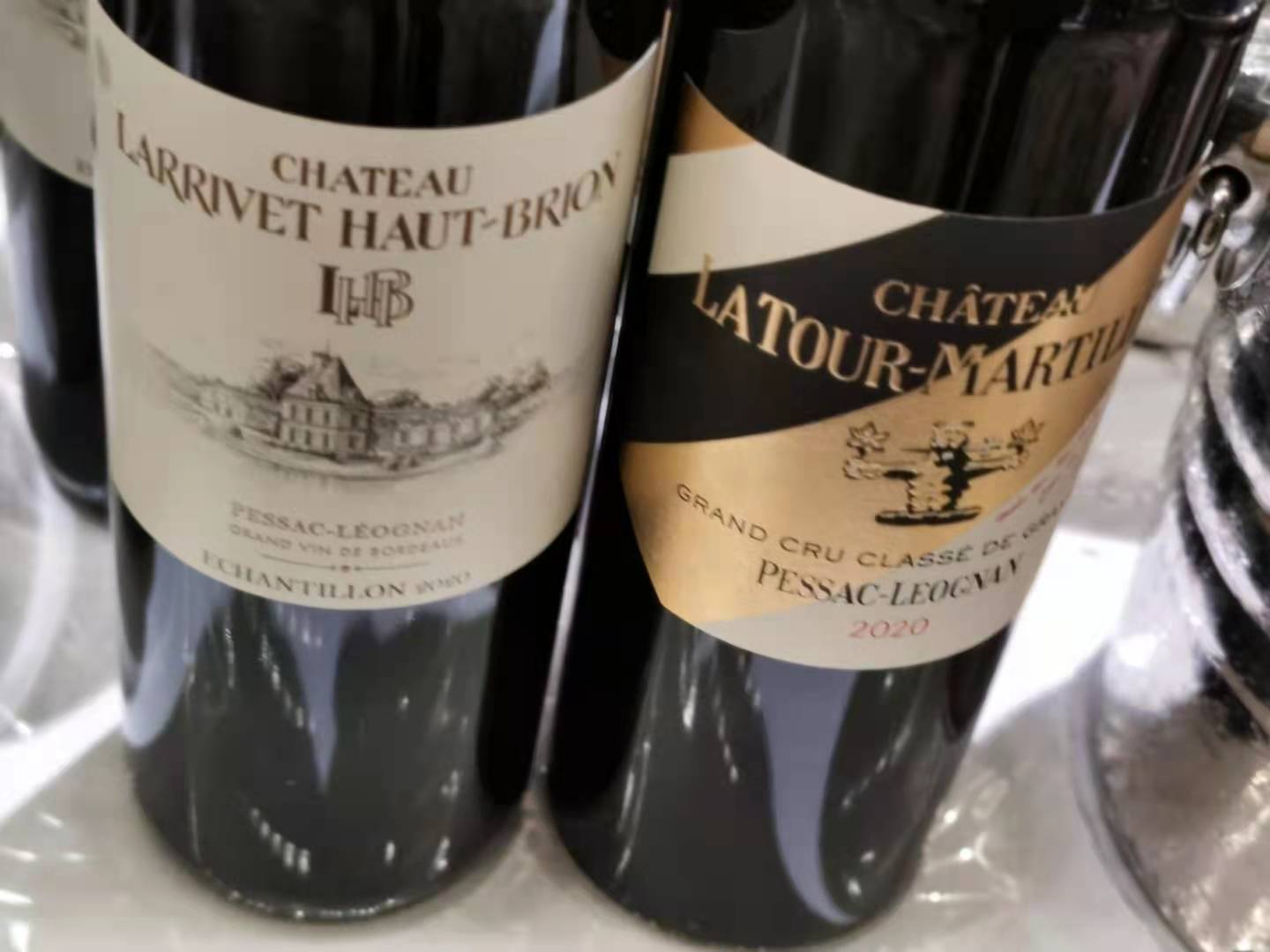 Love this! Very obvious Sémillon presence right from the first sniff and sip, with rich, ripe, very suave textbook Sémillon, peach, beeswax aromas and flavours. An obvious note of vanilla adds frther dimension on the long ripe but vibrant back end. Good to go as soon as it will be released but a few years in the cellar will add noteworthy complexity. Drinking window: 2028-2038.
Château Latour-Martillac.
2020 Château Latour-Martillac Blanc Pessac-Léognan                   92-95
The 2020 Château Latour-Martillac Pessac-Léognan is a smashingly good wine, in fact one of the best young white wines at a similar stage of development from this property that I have memory of. Very long, clean and pure, with a captivating mouthfeel that is at once glyceral and mineral, and very perfumed from beginning to very log end. Chapeau. Drinking window: 2027-2033.
Château Malartic-Lagravière.
2020 Château Malartic-Lagravière Blanc Pessac-Léognan             92-95
Very smooth and currently a little simple but this brooding tome just needs to mature in the bottle. Very good oaking here, wih the vanillin presence adding an extra dimension to the lemon, white flower, and grapefruit aromas and flavours. Drinking window: 2028-2038.
Château Olivier.
2020 Château Olivier Blanc Pessac-Léognan                      93-95
Knockout Olivier Blanc, one of the best I recall at a similar stage of development. Very fresh, intense gooseberry, green apple, beeswax and orange oils nuances are energetic and focused., not to mention complicated by zippy minerality. Finishes very long and  saline. The 2020 Château Olivier Blanc Pessac-Léognan is a real winner. Drinking window: 2026-2035.
Château Pape Clément.
2020 Château Pape Clément Blanc Pessac-Léognan                 94-97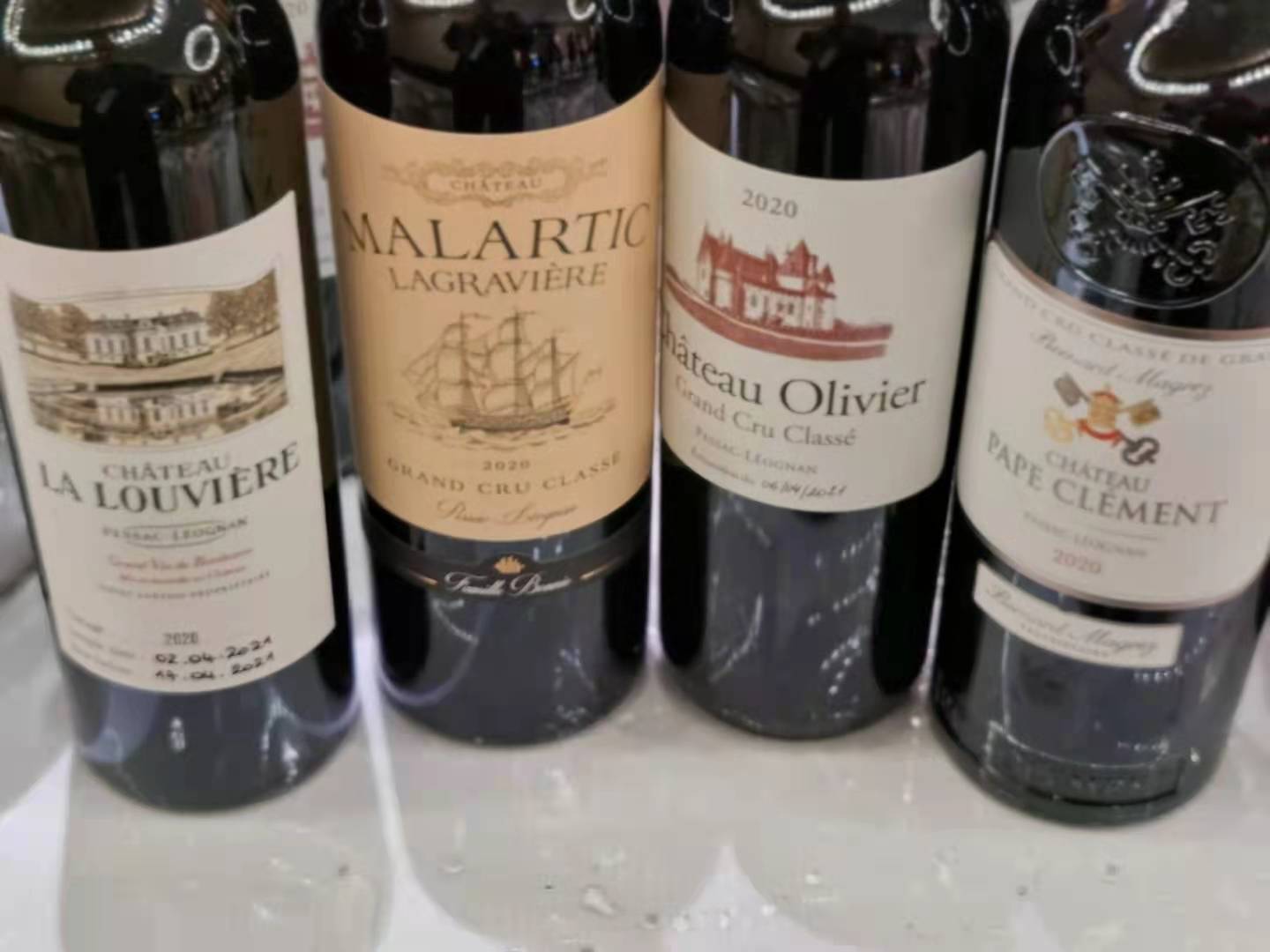 Hard to argue with this beauty: very rich and dense, with full and creamy, almost oily aromas and flavours of mango, orange peel, honeysuckle and vanilla. Currently tightly wound and monolithic but highly promising white Bordeaux. Drinking window: 2030-2040.
Château Rahoul.
2020 Château Rahoul Blanc Graves                              90-92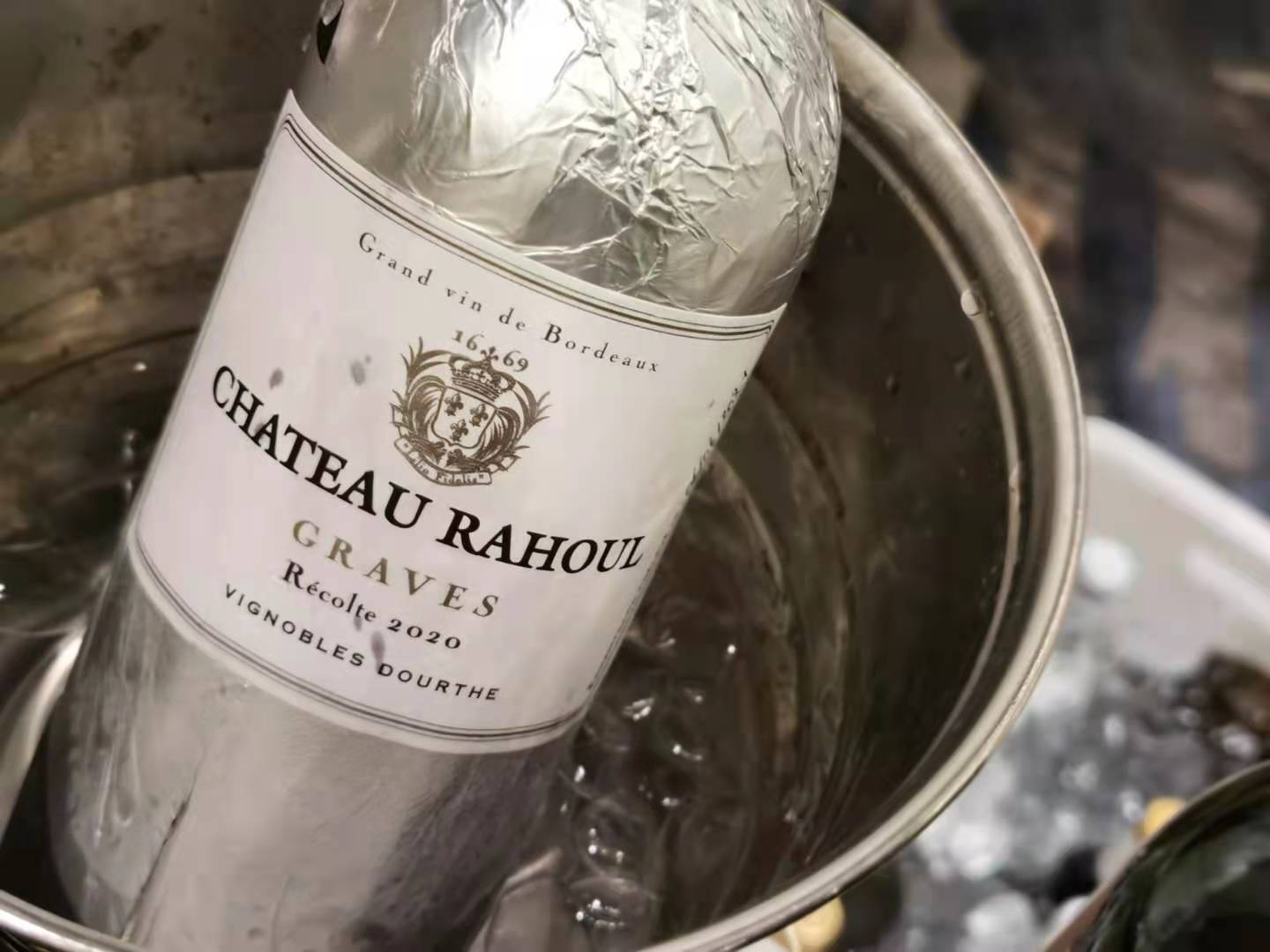 Clean fresh easygoing with hints of lime, white flowers, minerals and a strong note of rosemary and thyme on the medium-long, clean back end.  Drink this up sooner rather than later. Drinking window: 2024-2029.
Château Rochemorin.
2020 Château Rochemorin Blanc Pessac-Léognan                    90-92
Beautifully nuanced, refined wine that speaks of white peach and flowers, nicely complemented by green apple a lemon chiffon note, Creamy yet light on its feet with lovely finishing juiciness. Drinking window: 2024-2029
Domaine de Chevalier.
2020 Domaine de Chevalier Blanc Pessac-Léognan                   95-98
Clean, mineral and long, this truly beautiful white wine is highly promising and was the best white wine I tasted from this Bordeaux vintage. Papya, mango, lemon, Key lime pie, green apple and sweet herbs make for a complex olfactory and taste experience.  Closes long and creamy but with real lift not to mention tantalizing depth. There's 25% Semillon here and you can tell. Lovely, really. Drinking window: 2030-2040.
Château Smith Haut Lafitte.
2020 Château Smith Haut Lafitte Blanc Pessac-Léognan         93-95
A very pretty 90% Sauvignon Blanc, 5% Sauvignon Gris and 5% Sémillon blend, this offers grapefruit, white peach, white flowers, and lemon zest on the nose. Then nicely creamy in the mouth, with good juiciness to the slightly honeyed white peach and pear flavours. Lovely on the rich dense and long close.  Drinking window: 2026-2031