Col d'Orcia 2016 Brunello di Montalcino            94
Col d'Orcia is one of Montalcino's ten or so best wineries and though Brunello is the main name of the game here, there are other memorable wines made at Col d'Orcia, including above average Rosso di Montalcino wines and the best Moscadello di Montalcino of the whole area (called Pascena, it's a sweet late harvest Moscato Bianco wine that strengthens the reputation of Moscadello, that was once more famous than Brunello itself).
The estate winery (the name of which literally means "hill overlooking the Orcia river") is located in the town of Sant'Angelo Scalo in the south-western quadrant of the Montalcino viticultural zone, one of the warmest, and that therefore gives some of the fleshiest, thickest BdM wines of all. Col d'Orcia is a very traditional producer that still ages its Brunello in large Slavonian and Allier oak casks (25, 50, and 75 hL) for a full three years and then another year in bottle before being released for sale. Made from special Sangiovese clones that were specifically identified and selected at the estate, since the 2013 vintage this Brunello has been certified and labeled as "bio".
The Col d'Orcia 2016 Brunello di Montalcino is a wonderful wine that showcases well the greatness of the vintage, one of Montalcino's best in decades. Bright medium-dark red, it boasts very elegant aromas of red cherry, sweet spices, field herbs, tobacco and licorice. Full-bodied and deep, with a luscious mouthfeel but plenty of acidity that helps keep this beauty light and lively while extending the savory fruit and herbal flavours on the long suave finish. A hint of minerality adds interest on the back end. Well done. Drinking window: 2027-2055.
Bench 1775  2017 Gewurztraminer Okanagan Valley 93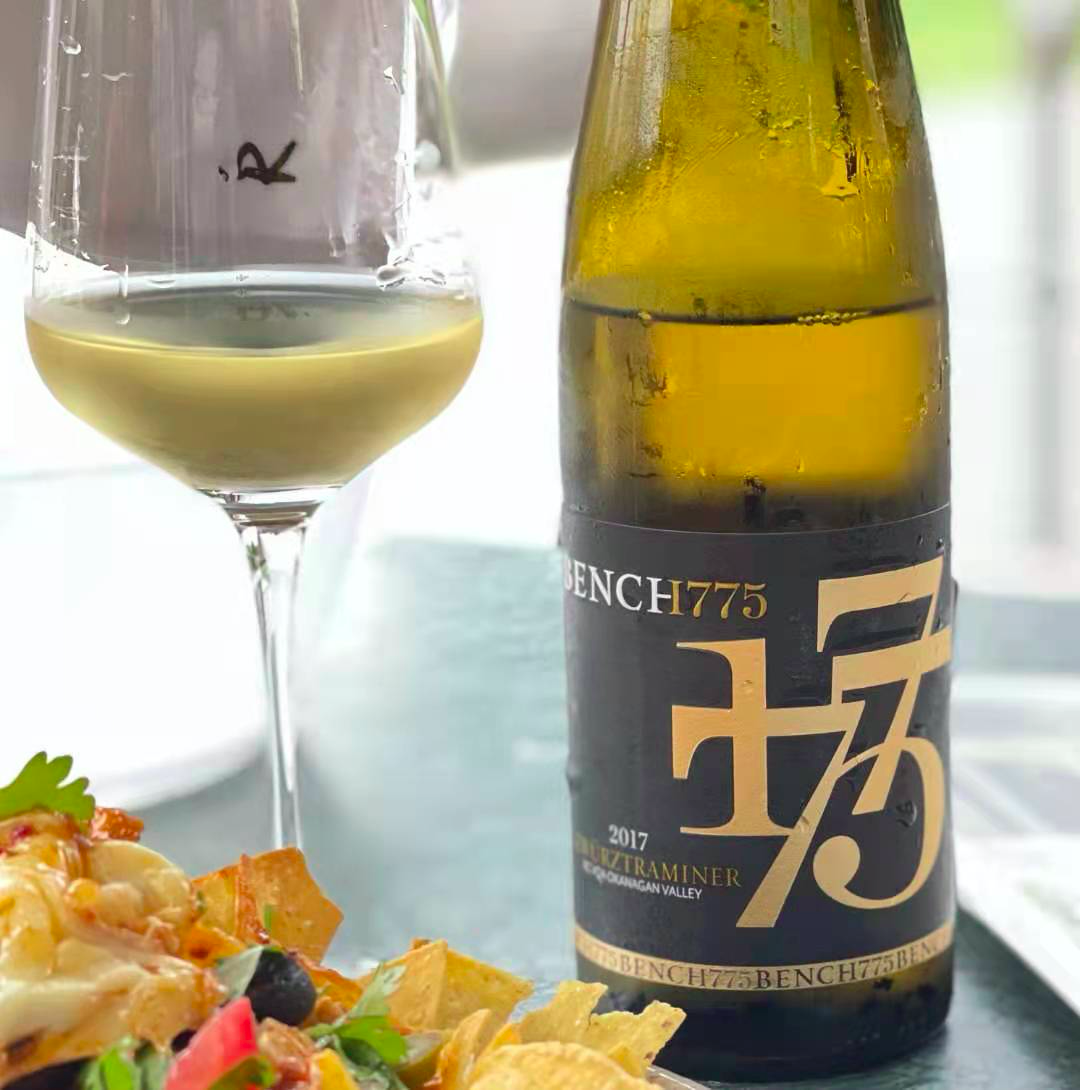 Named after the estate's address, Bench 1775 is located on the southern shores of beautiful Lake Okanagan in Canada's British Columbia Province on the Naramata Bench. The winery sources fruit from multiple vineyards, including the Oxbow Vineyard on the Golden Mile in Osoyoos, as well as from Paradise Ranch Vineyard and Soaring Eagle Vineyard in the Central Okanagan. The estate makes a bevy of different wines, some with whimsical names, while others are more simply identified with the grape variety's name. The Bench 1775 2017 Gewurztraminer Okanagan Valley is quite simply one of the ten or so best Gewurztraminer wines I have ever tasted outside of Alsace (especially) and Alto Adige. It really is that good. Rich ripe and quite deep, this golden-tinged beauty boasts noteworthy levels of concentration to its ripe tropical and yellow fruit flavours, kicked up a notch by noteworthy levels of sweet spices and ginger. Bright acidity avoids this coming across as heavy, and you invariably go back to you glass again and again, because the balance and concentration are such to make this a remarkably varietally accurate Gewurztraminer wine (a New World example that actually really does taste of a full-throttle Gewurz!) and ultimately, a fairly memorable wine. There is no simpler way to say this than to state that this wine is a real winner! Drinking window: 2026-2050.