Veuve Clicquot 1990 Champagne La Grande Dame            95
Founded in 1772 by Philippe Clicquot-Muiron, this Champagne house gained fame and fortune thanks to his daughter-in-law, Barbe-Nicole Ponsardin, whom his son François married in 1798. By all accounts, Barbe-Nicole was an extraordinary lady: a woman, like Coco Chanel and Marie Curie, far ahead of her time. Widowed in 1805, she took over the reins of the company at only 27 years of age, something which was essentially unheard of at the time, a world where women were not supposed, even allowed, to play a similar role. And yet she turned her estate into one of the world's best Champagne companies. La Grande Dame is Veuve Clicquot's prestige cuvée: created in 1962 and first launched on world markets in 1972, it was quite rightly named after her, "the great lady" herself. The Veuve Clicquot 1990 Champagne La Grande Dame is one of the best Veuve Clicquot Champagnes ever made, a 61%/39% Pinot Noir blend (completely different from the roughly 92%Pinot Noir and 8% Chardonnay blend of recent years) that is not just rich and complex, but also, at the ripe old age of thirty-one years, lively and fresh. The grapes were sourced from the eight historical grand crus of the Maison (but that too has since changed, with at times as few as only six grand crus used in recent vintages): the Pinot Noir from Aÿ (in the Grande Vallée de la Marne), Verzenay, Verzy, Ambonnay and Bouzy (in the Montagne de Reims), and the Chardonnay from Avize, Oger and Mesnil-sur-Oger (in the Côte des Blancs). The 1990 vintage will be remembered as one of the greatest all-time vintages in Champagne, characterized by a then record of 2100 Growth Degree Days (or GDD), never recorded in the thirty years prior (not to mention also the most temperate winter since 1966). Two hail episodes on April 5 and April 19 helped reduce yields; and cool weather during flowering (which took place in the first two weeks of June) further reduced yields, making for more concentration and density, the hallmark of the greatest 1990 Champagnes. In two short words? A beauty. Drinking window: now-2035.
Tedeschi 2016 Amarone della Valpolicella Marne 180            94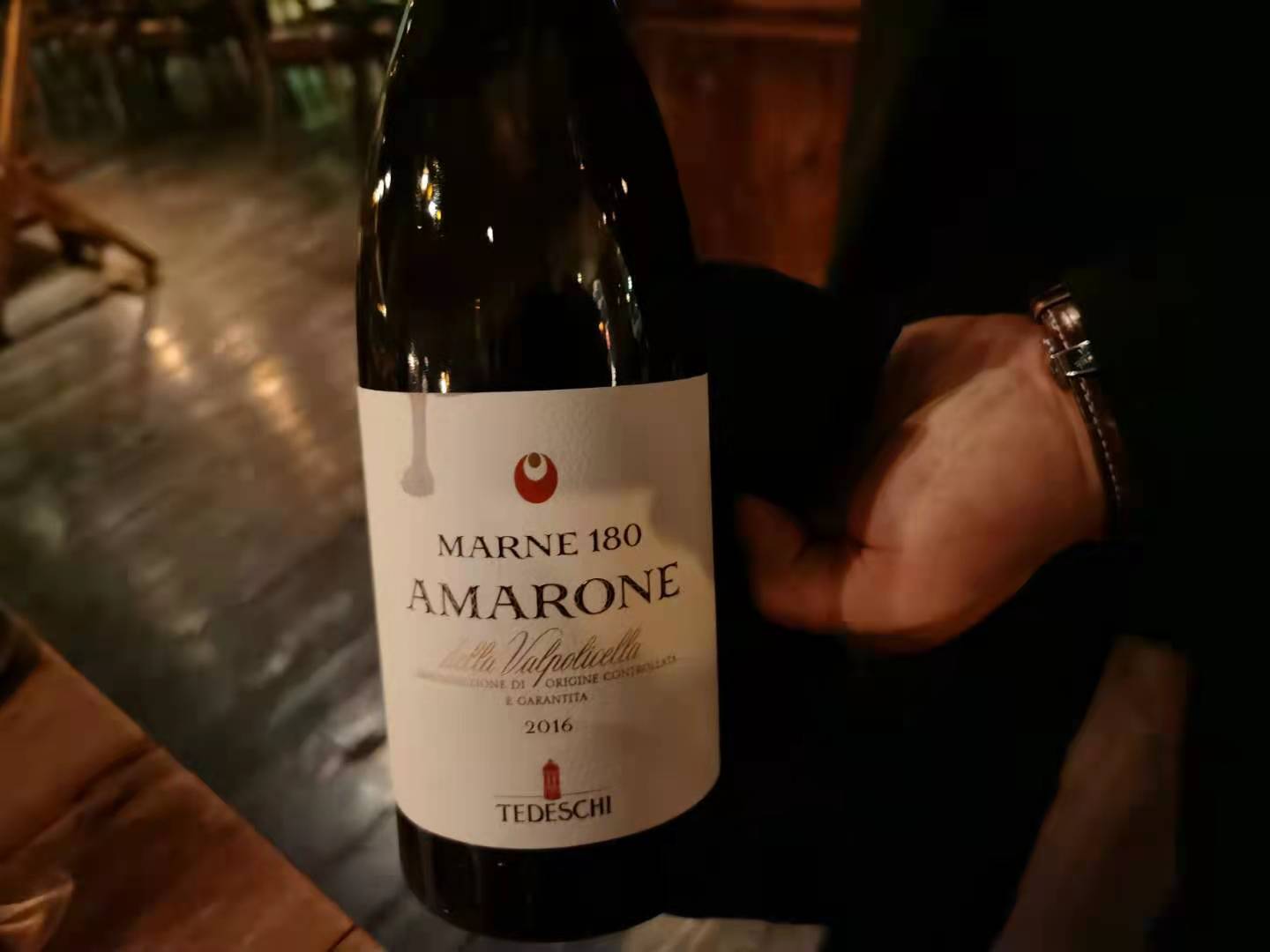 You won't find a nicer family in all Italian wine than (in alphabetic order) Antonietta, Lorenzo, Riccardo and Sabrina Tedeschi, four people who should have a monument made to them given how well they carry the name of Amarone and Valpolicella around Italy and the world, a denomination that needs all the help it can get (a real shame, given the beauty of the region and the undeniable potential of its wines, why so many sorry wines are allowed to carry the name of Valpolicella and Amarone on the label I will never understand. Or actually, I do: but that's a story for another time). Fortunately for everyone, then along comes a wine like the Tedeschi's 2016 Amarone della Valpolicella Marne 180, which is just about the best possible ambassador for the region and the wine (the wine's name is a reference to marly soil, or marne in Italian, and the southeast through southwest exposure, or in other words, 180 degrees), because it's not just delicious, but clock in at a very affordable price, compared to iconic wines from Quintarelli and Dal Forno. Truly a thing of beauty, this gorgeous bright dark red beauty offers complex, inviting aromas of red and black fruit, sweet spices, a bright violet top note, plus hints of raisins, aromatic herbs and quinine. And it's even better in the mouth, where a satiny mouthfeel lingers long on the sultry, ripely fruity and sweetly herbal aftertaste that showcases truly uncommon refinement. A slight mineral nuance on the long back end and juicy, harmonious acidity just add to this wine's infinite charms. Made from air-dried grapes (reportedly for roughly four months, but tastes like it was less) picked in the vineyards of Mezzane and Tregnago, and aged three years in large Slavonian oak barrels. A smashing Amarone that won't make you feel like you need to pour it into a thimble or a (very small) liqueur glass, never mind a wine goblet. Bravissimi! Drinking window: 2024-2036.