WS Café and Lounge

1298 Huai Hai Zhong road

Shanghai, China

+86 21 64227716
The dinner
Assorted cheeses, dry-cured chorizo, fresh berries, nuts, biscuits
Japanese sea salt edamame
Iberico ham
Fine Claire oysters
Mont Saint Michel bay blue mussels in Sauvignon Blanc broth
Foie gras toast
Truffle and salted egg yolk pizza
Slow cooked braised beef, truffled mashed potato, red wine jus, black truffle
Seasonal fruit
The wines
2018 Gaja Sauvignon Blanc Alteni di Brassica Langhe                                      93
2015 Tiberio Trebbiano d'Abruzzo Fonte Canale                                                93+
2015 Miani Sauvignon Blanc Saurint Friuli Colli Orientali                               96
2015 Pian dell'Orino Brunello di Montalcino Vigneti del Versante                 94+
2013 Stella di Campalto Brunello di Montalcino                                                 97
2006 Poggio di Sotto Brunello di Montalcino                                                      98
2006 Tenuta San Guido Sassicaia Bolgheri                                                          96
2004 Tenuta San Guido Sassicaia Bolgheri                                                          93
2001 Tenuta San Guido Sassicaia Bolgheri                                                           94
2013 Dal Forno Amarone della Valpolicella                                                          97
2007 Quintarelli Amarone della Valpolicella Riserva                                         98
The beautiful, sleek, elegant and posh WS Café and Lounge is where the taste of Old Shanghai meets the mind of the New Shanghai. I have rarely ever experienced a café lounge, anywhere in the world, where the concept works as well as it does here. Actually, the owners might as well add the words "art gallery" to the name of the restaurant/bistro/lounge, because this absolutely gorgeous poly functional and multidimensional space is very much that too.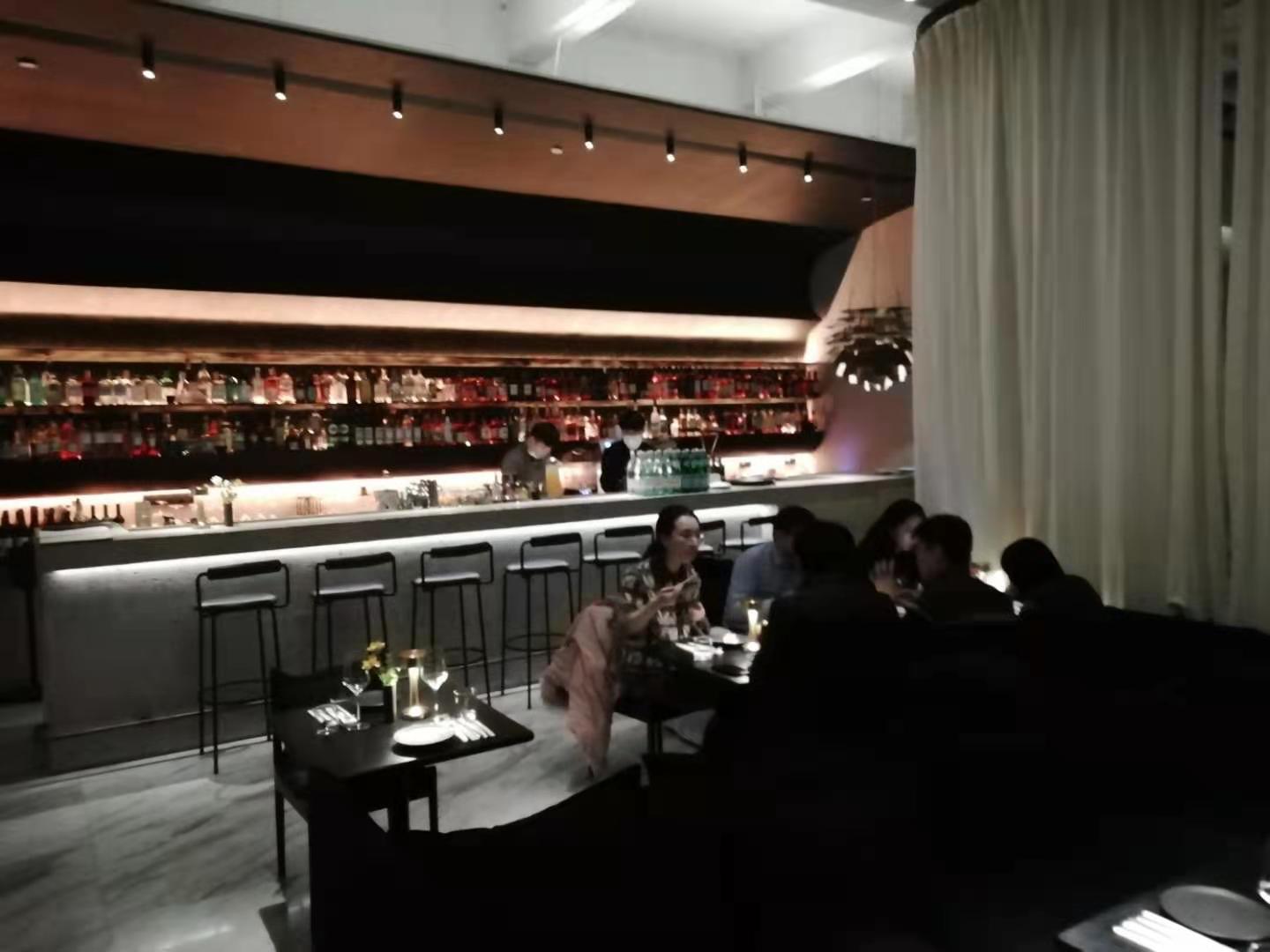 The whole space is completely imbued with an aesthetic atmosphere of architecture, art and nature: flowers and green plants are everywhere, medieval and modern art too (for example, pine cone lamps, the beautiful Syntese Framinhave sculpture by Danish artist Borge Jörgensen, and much, much more), sculptural irregular staircases, flexible scene patterns for the dining areas, well integrated upstairs and downstairs areas flowing into a seamless continuum, and the opportunity to have both bistro and restaurant food, a grand afternoon tea, or a simpler but just as leisurely and enjoyable time devoted to coffee and pastries, all combine to make WS Café and Lounge a can't miss place, a "le must" for self-respecting hedonist foodie-wine-socialites everywhere. Founded roughly six years ago as a design living experiment for WS Space, a home collection boutique store, but then continuously expanded and renovated, in the words of co-founders Wu Bin (Ben Wu, in English) and Leon Chen "…the goal with WS Café and Lounge is to infuse design inspiration and life philosophy into an integrated setting of nature, design, life and people. The new makeover is an experimental ground where design intervenes in life". And intervene it certainly does: during one lunch I had such a remarkably good, relaxed time I didn't want to go back to work… So perhaps coming to dinner here is wiser, and safer!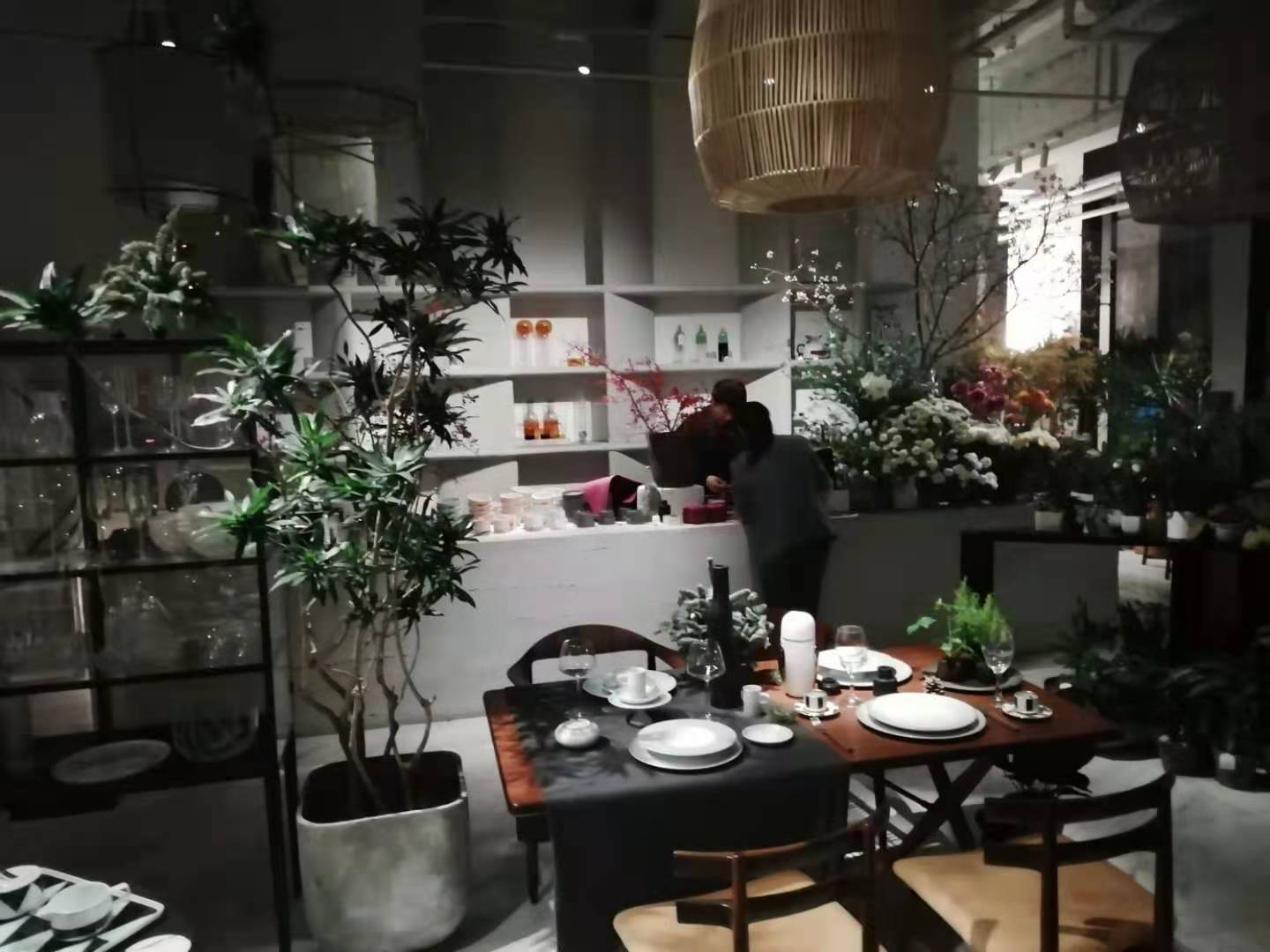 Like the setting, the food is inspired by a Modern Oriental sensibility with chef Kevin Xie and food consultants Francisco Araya and Miller Wang having worked together to combine Asian and Western ingredients, cooking techniques and accessories (and doing a very good job of it too, I may add). On this evening, a couple of dishes really stood out. The truffle salted egg yolk pizza is a great example of what WS does so well: Italian flour, French herbs, black truffles from Yunnan, egg yolk from Yancheng, Jiangsu, and Australian cheese interplay and morph into something that is even better and more delicious than all those individual parts (already pretty spectacular on their own).
But the praise of the Blue mussel dish needs to be sung to high heaven: simply put, I cannot remember the last time I have had a better dish of mussels in the last ten or twenty years. I'm not kidding: believe me, mussels are one of my favourite things in the world and I eat almost obscene amounts of them from Puglia to Liguria to Brittany to Normandy to Nova Scotia, Oregon and the rest of every seaboard I pass by, and so I know what I'm talking about (as I have a lot more to write, I'll spare you all my usual dissertations on the many different scientific species of mussels out there and the all-important adjunct Latin terminology). To give you an idea of why these mussels were so great, besides the very precise and not all that common cooking technical ability at work in the kitchen, just consider they had just arrived that same day from Brittany. Basically the critters were alive only moments before ending up in my dish (but there was more to it than that, of course: I mean, these things were more flavorful than the mostly farmed mussels I've eaten in Brittany, but then terroir is not just about geology or water).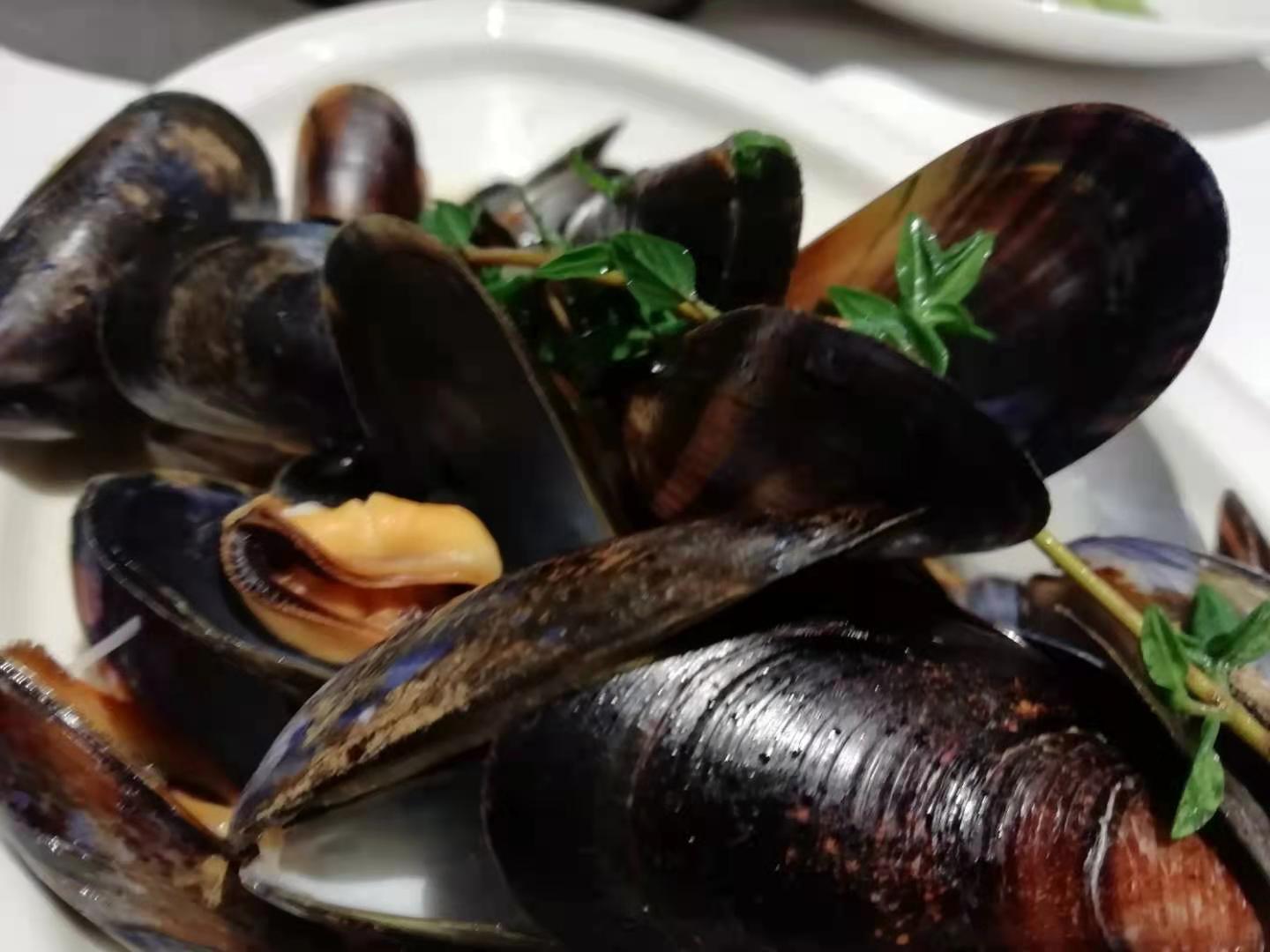 But the night wouldn't have been as memorable had the wines not been so absolutely spectacular. Kicking things off with a wine from Gaja immediately gives you an idea of what kind of night you have to look forward to it, and this was certainly the case, as some of Italy's greatest wines and vintages paraded on the table and in our glasses.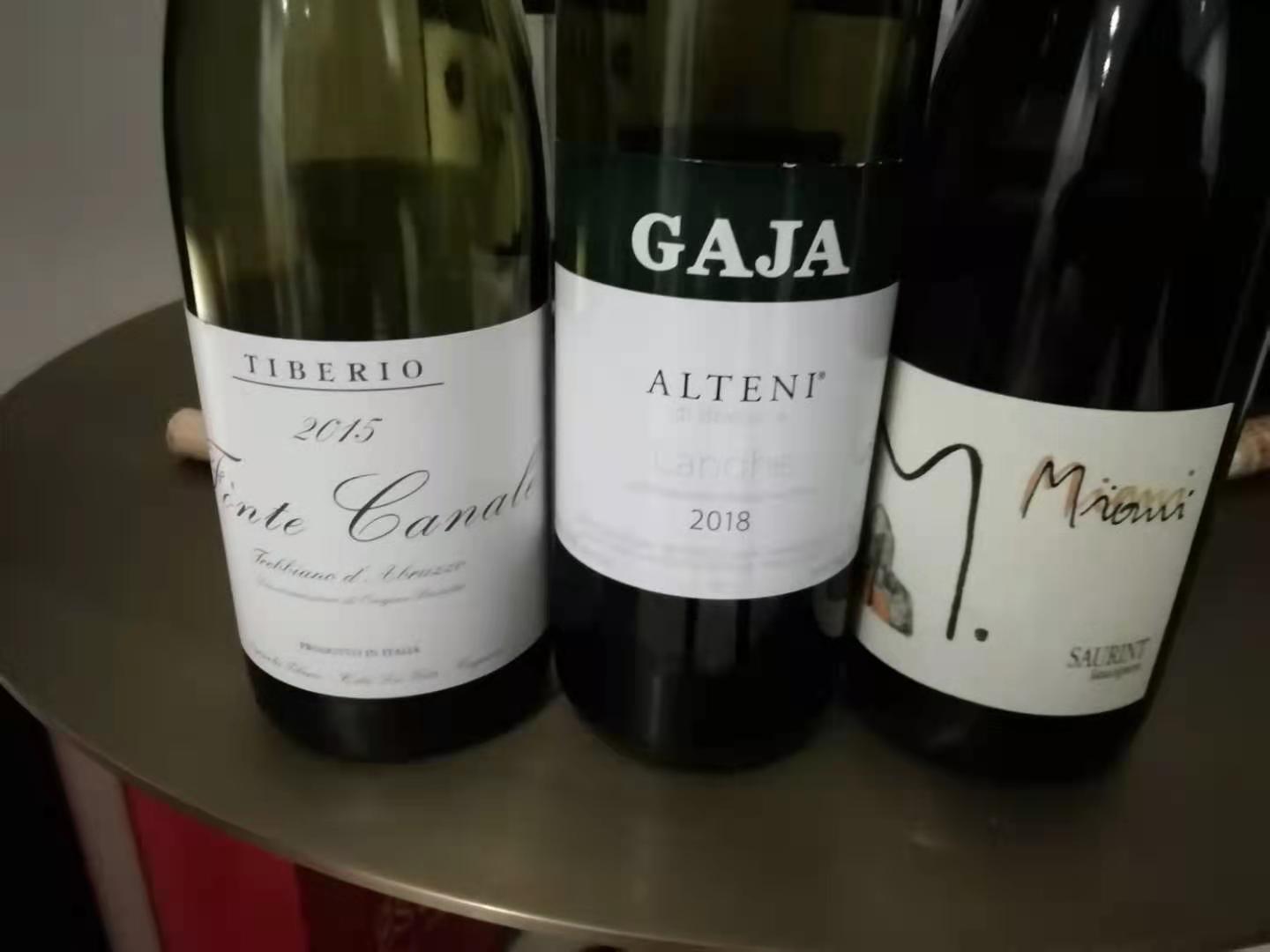 The 2018 Gaja Sauvignon Blanc Alteni di Brassica Langhe is nicely pungent and refreshing, but with far more depth and ripeness than many world Sauvignon Blanc wines that are routinely scored 90 points plus and praised for their freshness, when in fact all they really are about is way unripe grapes picked much too early in the season. By contrast, this Sauvignon Blanc boasts nicely ripe passionfruit, lemon jelly, lime, rosemary, sage, pink grapefruit and white flower aromas and flavours that just soar out of the glass and linger nicely for minutes.
Tiberio's Fonte Canale has a knack for aging extremely well, and becoming increasingly similar to a Chablis from the grand cru Les Clos as time wears on; even better, it tells the tale of the Terre di Casauria terroir in Abruzzo like no other wine does. The 2015 Tiberio Trebbiano d'Abruzzo Fonte Canale offers its usual array of lemon verbena, jasmine, minerals and chamomile nuances that will remain etched in your taste buds' memory, as will the still slightly sharp acidity that requires a few more years of cellaring to harmonize completely. I'm not sure the warm 2015 vintage is the best one in which to appreciate Fonte Canale's magic (don't miss out on the amazing 2016 to be released shortly, that I like even more), but this is one of Italy's ten or fifteen best white wines in most vintages and that, like Valentini's magical Trebbiano d'Abruzzo wine (another wildly great wine and a card-carrying member of that aforementioned top 10-15 club), showcases just how great a forgotten native wine grape (in this case Trebbiano Abruzzese) can be in the hands of a talented winemaker.
There's not much else I can add to what I have already written in numerous other occasions on the fantastic 2015 Miani Sauvignon Blanc Saurint Friuli Colli Orientali, quite simply one of the five best Sauvignon Blanc wines Italy has produced all-time. Provenance is everything with this beauty and so some bottle variation exists, but when you land a well-stored bottle the only Sauvignon Blanc wine in the world that can sit at this fellow's table is Dagueneau's Silex. Rich, multilayered and deep, with a refined viscous mouthfeel that is unforgettable, the aromas and flavours of ripe yellow fruit, exotic spices and herbs, not to mention a real whiplash of minerality, just echo on and on and on. To be blunt, if I had to compile a list of Italy's ten best all-time white wines, I will always include a great vintage of Miani's Ribolla Gialla wine first and foremost; but this other Miani wine would be in that top 10 too, or no worse than at number 11 or 12.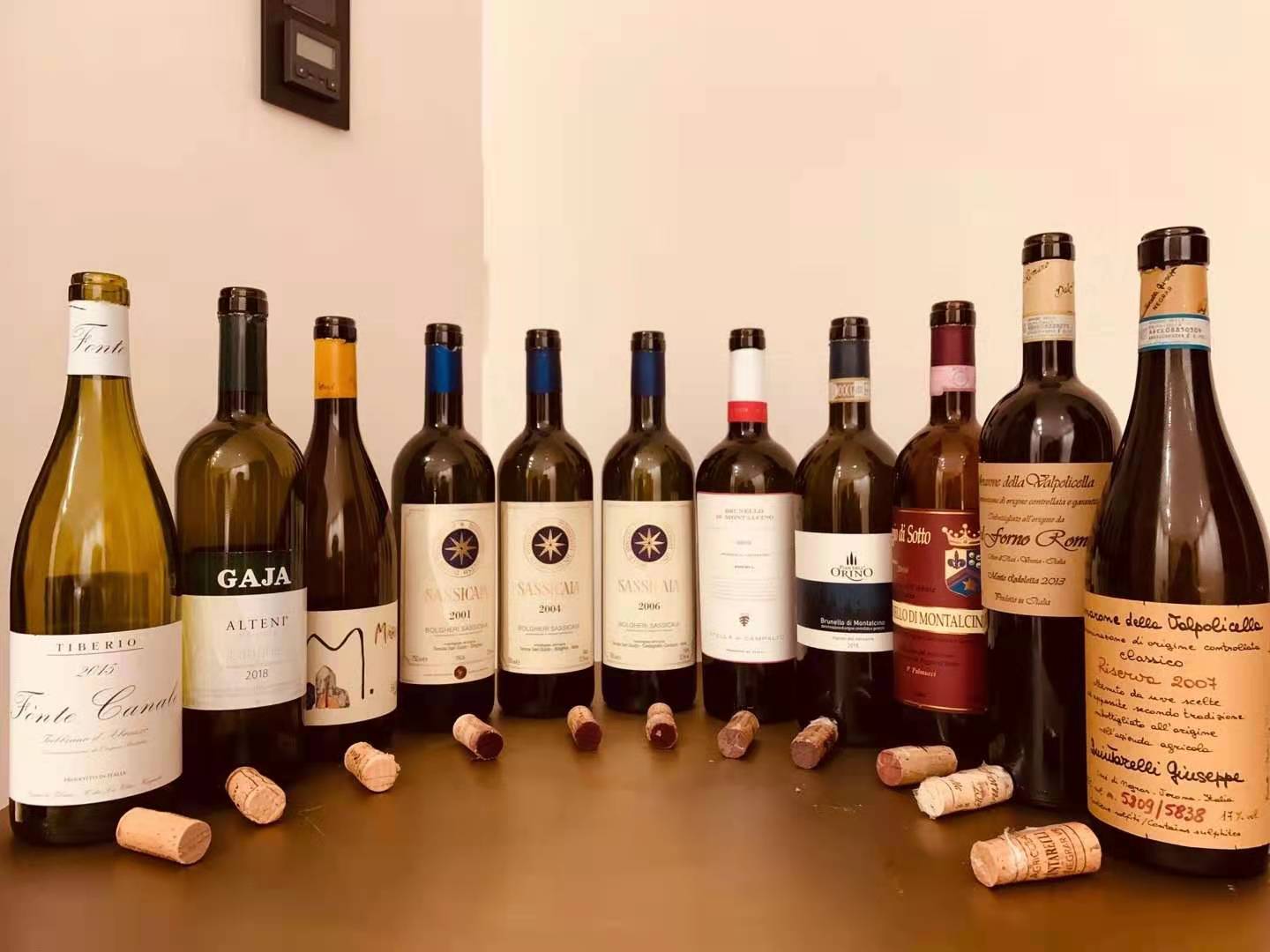 Completely shut down currently, but from a stellar vintage, the 2015 Pian dell'Orino Brunello di Montalcino Vigneti del Versante will no doubt develop splendidly over the next thirty years. Unfortunately, it only hints presently at the grandeur ahead: flint, licorice, red cherry, violet and minerals are all there hiding beneath the tannic cloak that needs to resolve, and will, in time. No such problems with the truly amazing 2013 Stella di Campalto Brunello di Montalcino a wine I probably didn't score high enough when I first reviewed it upon initial release (though I certainly didn't stiff the poor thing!). Downright decadent, with a showy panoply of Oriental spices, potpourri, super-ripe red cherry, balsamic oils, minerals and sandalwood aroma and flavour molecules that just grab your brain cells and won't let go, this is one memorable Brunello. If you've had so-so Brunellos before (and I am quite sure you have, unfortunately) and were left wondering what all the fuss was about, taste this beauty and get ready to change your mind about Brunello. Incredibly, as good as the Stella di Campalto Brunello is, it has to take a back seat to the "words are not enough to decribe its magnificence" 2006 Poggio di Sotto Brunello di Montalcino, one of the best Brunellos of that great vintage and one of the best I have tasted from any Brunello vintage in the last twenty years (off the top of my head, only the 2001 Poggio di Sotto is superior to it). Typical aromas and flavours of ripe red fruit and sweet spices speak of the Castelnuovo dell'Abate terroir, and in fact this wine is similar in many respects to the Stella di Campalto wine tatsed just before it (the two wineries are only a ten minute walk from each other). If there is one grand cru in all of Montalcino besides Montosoli (in Montalcino's north), it is this stretch of land in the Castelnuovo dell'Abate town's boundaries. Clearly, for many of the world's wine lovers tasting one vintage of Sassicaia at dinner is a treat, let alone three (and all great ones at that) so I was very grateful for the opportunity this dinner provided.
The 2001, 2004, and 2006 Tenuta San Guido Sassicaia Bolgheri are masterpieces that clearly showcase the refined elegance of this iconic Italian wine. The first Supertuscan ever produced, forty years before the category would become popular and world-famous, Sassicaia is always one of Italy's greatest red wines in every vintage. All three vintages that kept us company this evening proved wonderful wines that were drinking splendidly: the 2004 is slightly more evolved than the other two vintages, while the 2006 is the member of this stellar trio with the longest life expectancy ahead. In fact, the 2006 is probably the best of these three wines, boasting the same magical balance of the 2001 but more power and concentration than that lovely wine, while being much fresher than the 2004, the product of a hot and slightly overrated year. Still, I'm splitting hairs here, and I'd be thrilled to have many cases of each one of these wines in my cellar. Wine after wine, the night just kept going from strength to strength and there was literally no respite from all the liquid beauty that graced our palates. And in this light, the two Amarones which closed the night off were nothing short of spectacular.
The 2013 Dal Forno Amarone della Valpolicella is one of the best wines Dal Forno has released in many years, neatly combining the luscious power for which his wines are justly famous but adding to that heady mix a measure of refinement and balance that was not always there even in some magnificent wines of the past. Think of the 2013 as more Fragonard or Tiepolo than Rubens, if you will. Discreet nuances of chocolate, coffee, menthol and minerals all vie for attention on the palate with dark plum, blackberry and red cherry nuances that are really hard to forget. A wine of exceptional purity and gracefulness despite its outrageous size, anyone who has written off Amarone has overly-luscious, too-over the top red wines needs to try this beauty and have his or her mind changed for good. Of course gracefulness combined with power was always the winning hand and house signature of Giuseppe Quintarelli, and I am happy to report that his heirs are continuing and upholding the family tradition well, and then some.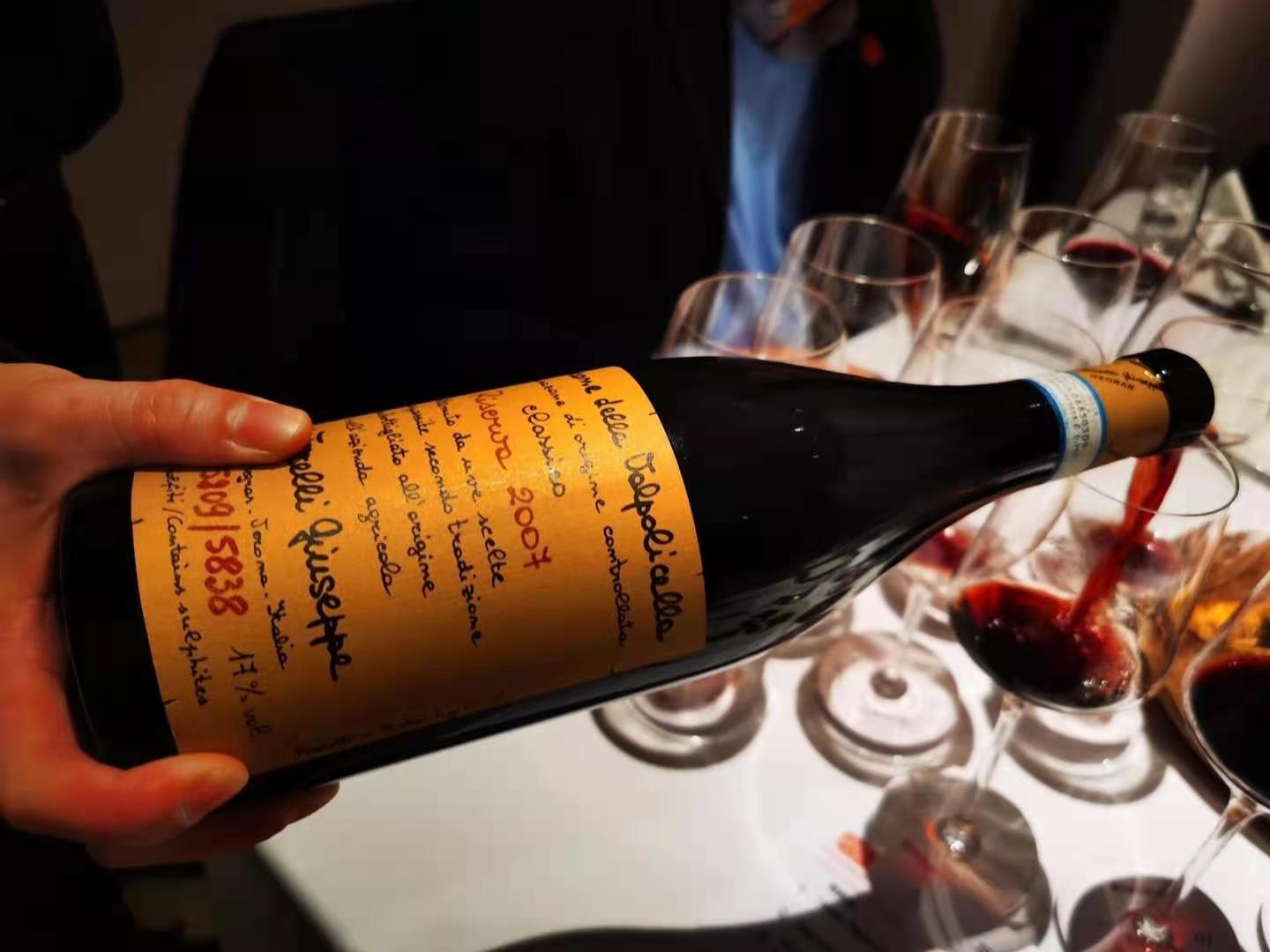 The 2007 Quintarelli Amarone della Valpolicella Classico Riserva is just an amazing wine, as all of Quintarelli's Riserva wines are; the Amarones  rank amongst Italy's best wines, but the Riserva wines take Amarone-goodness to a whole other level, without toppling over into the caricatural raisiny and candied notes of many other such wine that have more in common with Port than they do with classically dry red wines. Smooth as velvet, rich and impressively deep but light on its feet, this beauty delivers nuanced hints of milk chocolate, cardamom, cinnamon, marzipan, red cherry jelly, dried figs, and plums macerated in alcohol with real class and style.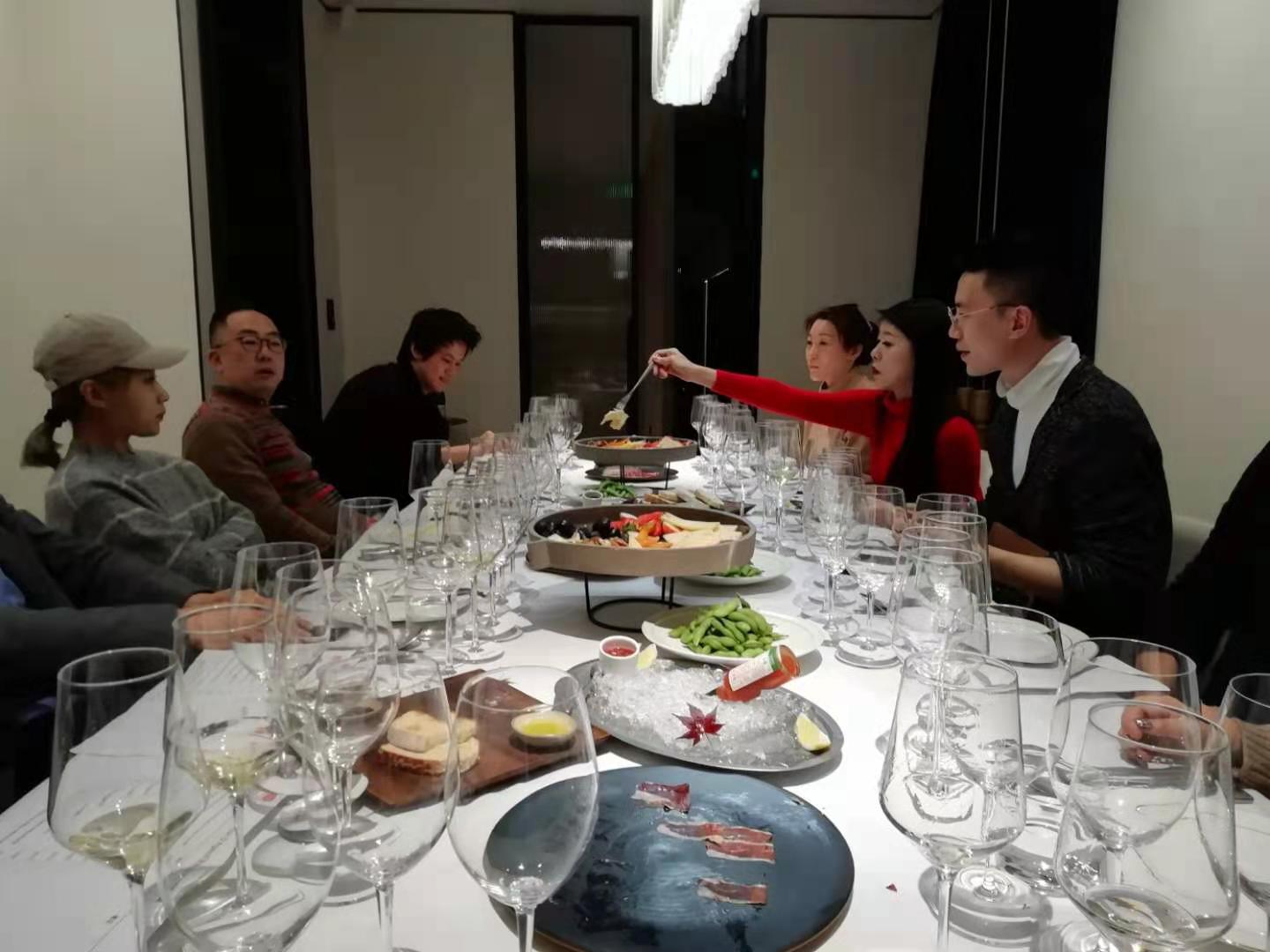 But then class and style are two words that apply very well to WS Café and Lounge too. I spent this dinner in company of good friends and students, not to mention the very likeable and talented WS Café and Lounge co-founder Leon Chen, whom I had met already years before in other occasions. In similar great wine-loving company just about any dinner would have gone relatively well, but there's no doubt that WS Café and Lounge has something special about it. For differently from many other of the world's places that try and cater to the tragically hip, WS Café and Lounge delivers a multisensorial life experience that is both relaxing and enriching; in short, it works. I can't wait to go back, even if just for a good coffee while relaxing in one of the comfortable sofas; and I will undoubtedly do so soon, bringing many lucky friends in tow to share in the subliminal (and not) moment of always much-appreciated and needed bliss.