Taian Table
Lane 161, 465 Zhenning Road
Shanghai, China
Tel: +8617301605350
The dinner
Oyster Selection 'David Hervé' Boudeuse n.4, plum, radish
Hairy crab, eggplant, sesame
Soft boiled egg, supreme sauce, spinach
Chawan Mushi, caviar, broccoli coulis
Foie gras 'Rougie', turnip, consommé
Amadai, butternut squash, seaweed, Hollandaise
Autumn morels, Vin Jaune, Comté, confit shallots
Pineapple sorbet, frozen herbs, celery
Charcoal grilled turbot, sauerkraut, caviar
New Zeland 'Te Mana' Lamb saddle and slow cooked rib, vegetables, socies
Apple, honey, tea
Farewell sweets
The wines
NV Duval-Leroy Champagne Brut Premier Cru Fleur de Champagne                                 93
2019 Craggy Range Sauvignon Blanc Te Muna Vineyard Martinborough                           91
2018 Josmeyer Pinot Blanc Mise du Printemps Alsace                                                             92
2018 Leeuwin Estate Chardonnay Prelude Vineyard Margaret River                                  92
2014 Chateau de Camensac Haut-Médoc                                                                                       92
2014 Chateau Cantegril Sauternes                                                                                                    92
Taian Table is a very modern multi-starred dining destination that hits mostly high notes and that will leave you and your guests impressed. The layout is reminiscent of Robuchon's Atelier, with an open kitchen and patrons mostly sitting along the three sides of a rectangle surrounding the kitchen stage. A lounge-like atmosphere of sleek blacks and whites, dim lighting, and a friendly engaging staff makes for dining that is both at once intimate and interactive. There is one eight course seasonal tasting menu only with about another nine dishes divided in "classics" and "specials"; patrons have the option to choose another two to four dishes (at an added cost to that of the set menu, depending on the ingredients of each), so as to create their own ten or twelve course menu. In my experience the ten course is the way to go, anything more is almost too much, unless of course you have judiciously starved yourself before your big night out, in which case twelve dishes are fine.
Taian Table's creator, chef Stefan Stiller founded the restaurant in 2016 and is a well-known and much respected name in Shanghai gastronomic circles. He has worked in China for close to twenty years, won multiple stars and awards along the way and has been President of Bocuse d'Or Asia. He oversees a very talented kitchen and wait staff where current Chef de Cuisine Johnny Pham (who has followed the likes of Jeno Racz) is helped out by Executive Sous Chef Alex Fu and Maitre/Sommelier Tendy Yang. The dishes harken back to western principles and preparations but are lifted by noteworthy Asian influences. Describing some of the dishes I have had at the restaurant over the last few months would take up a lot more space than this restaurant column allows, but I'll quickly go through those of one dinner that most stuck in my mind.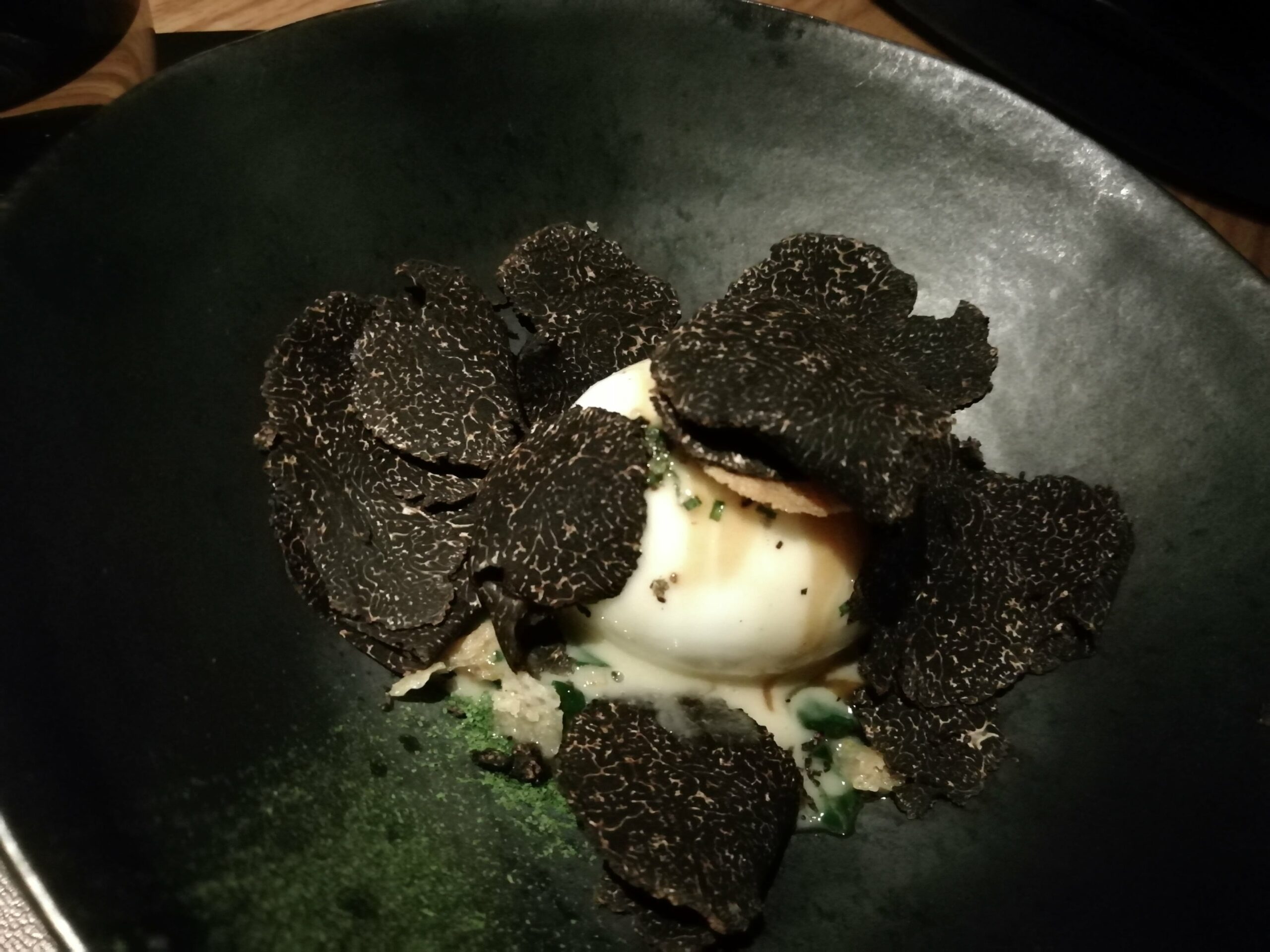 The David Herve Boudeuse oyster with plum and radish nuances is a perfect, refreshing way to kick things off and sets the alimentary juices flowing. Foie gras snow with lychee and Riesling jelly and the razor clams with shallots and sea vegetable samphire were both winners, precise and flavorful. The charcoal grilled turbot fillet, sauerkraut and caviar really worked well, with the creamy turbot meat enlivened by the slightly acid twinge of the sauerkraut and the salty savoriness of an excellent grade caviar (beware the caviar folks: if you have any experience, you know that in not just a few even multi-starred places they shove it on every dish possible but the quality of the eggs is very often suspect). One of my favorite dishes that I often find on the menu is the morels (in this case "autumn morels", but at other times of the year you might find "spring morels") poached in French Vin Jaune (with a flavour profile not altogether different from that of Chinese Yellow wine , even though the latter is made from fermented rice, not grapes); the dish is rich, flavorful and downright sexy. If I weren't the elegant refined person I am, I wouldn't be below picking up the dish and bringing it to my lips so as to drink every drop of luxurious sauce from the plate!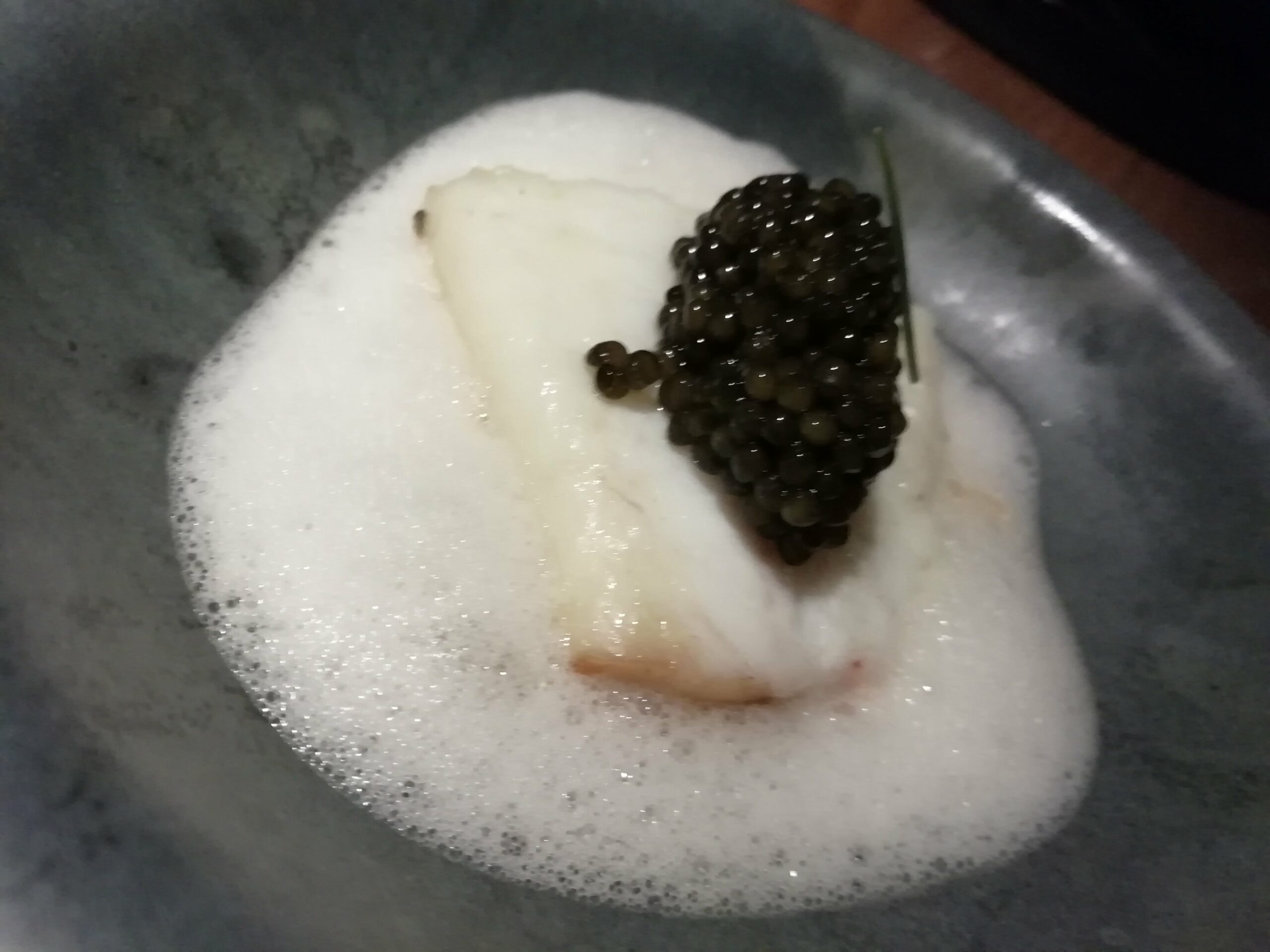 The wine experience and wine service at Taian Table is carried out interestingly, with a more discreet, subtle way of going about things. Though I prefer to choose my own wines with dinner, once in a while I choose the recommended wine pairings with the evening's menu to see what the sommeliers are thinking (or not thinking, and that's a lot of fun too). On this night I was greeted by a very good selection of wines, nothing fancy or super-expensive, just very well-made wines that enhanced rather than camouflaged the delicately nuanced Stiller creations. I was honestly impressed, because the wine choices, on this night at least, spoke of true connoisseurship rather than label drinkers, and I've been doing those long enough that long lists of always nothing else than the usual Rousseau, Krug, Latour and the likes (as fantastically fantastic as all those wines are) really bore me to death. I mean, come on folks: how about a good Grignolino or Mencia just for once? My kingdom for a good Torrontès or Muller-Thurgau! Go wth a Savigny or Marsannay and not always the usual big names we all know, because often it is these lighter wines that will marry best with the food. Vintages are another point of contention: in restaurants, most wine lists are loaded with very young wines: serving a 2016 Chambertin is not at all the same thing as serving one from 1978 or 1985.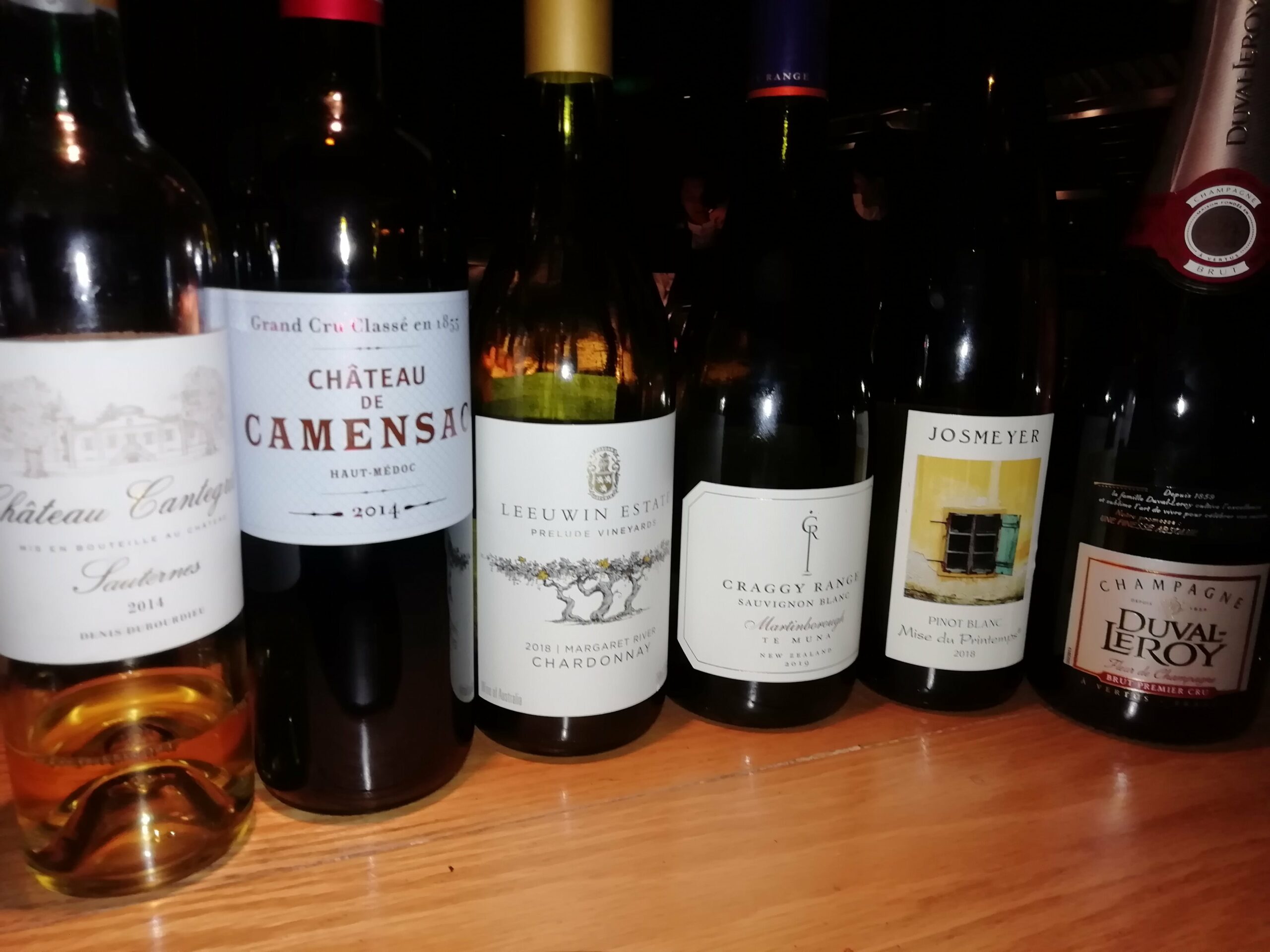 An so, given that the likes of the 1978s in this world are now are, and rarer still are those who can afford them in a restaurant, perhaps a well-chosen Aligoté or Pinot Noir or Sauternes (for example) from a lighter, even lesser vintage, is the smarter thing to do. Just saying…and this is in fact one fo the reasons that smart sommeliers will pour wines from what seem to be lesser years in restaurants that are truly aware. And so they did, and very well too, at Taian Table on this night. I couldn't have kicked things off any better than with the NV Duval-Leroy Champagne Brut Premier Cru Fleur de Champagne, maybe the best bottling of this bubbly I have ever tried. Juicy, rich, dense, precise and very flavorful not to mention deep, this particular lot punches way above its weight class. I was really pleasantly surprised. By contrast, there were no surprises with the 2019 Craggy Range Sauvignon Blanc Te Muna Vineyard Martinborough, a very typical example of New Zeland Sauvignon Banc (grapefruit, passionfruit, sage, rosemary, fresh citrus), but richer and less green than many unripe New Zeland examples that are routinely scored highly (by others) on the basis of some "freshness factor" when in fact all the wines really are is green. Not so here: Craggy Range does a great job every year, and it's no different in 2019, and this matched well with a range of ingredients and dishes in our meal, like the broccoli coulis and the edamame. The 2018 Josmeyer Pinot Blanc Mise du Printemps Alsace is always a knockout value for money, and so it is again in 2018. Beeswax, sweet spices, honey (the presence of Auxerrois in the blend is easy to recognize) and harmonious acidity and a gentle texture make it a fine wine all on its own, never mind with food. Fewer wineries in Australia have had greater success than Leewin Estate over the years, and the 2018 Leeuwin Estate Chardonnay Prelude Vineyard Margaret River showcases exactly why. Not at all excessive or needlessly showy, but rather mineral and pure in true Margaret River style, this is a beautiful wine. By contrast, the 2014 Chateau de Camensac Haut-Médoc was just what the doctor ordered for the lamb (it really is hard to do better than lamb and Bordeaux, and you don't have to go looking for Agneau de Pauillac to have the pair match perfectly). Despite a less than stellar year, de Camensac's always softly juicy personality and its sweet red and blue fruit, cedar, vanilla and herb nuances really proved the perfect foil for lamb meat. We finished things off with the lovely 2014 Chateau Cantegril Sauternes. Insiders know that Cantegril makes superbly dependable, well-made easygoing dry and sweet whites and you can hardly go wrong with any vintage of them. Clearly, this Sauternes is not exactly the last word in complexity or concentration, but offers a nice way to finish off a long, but fun, dinner in the best way possible.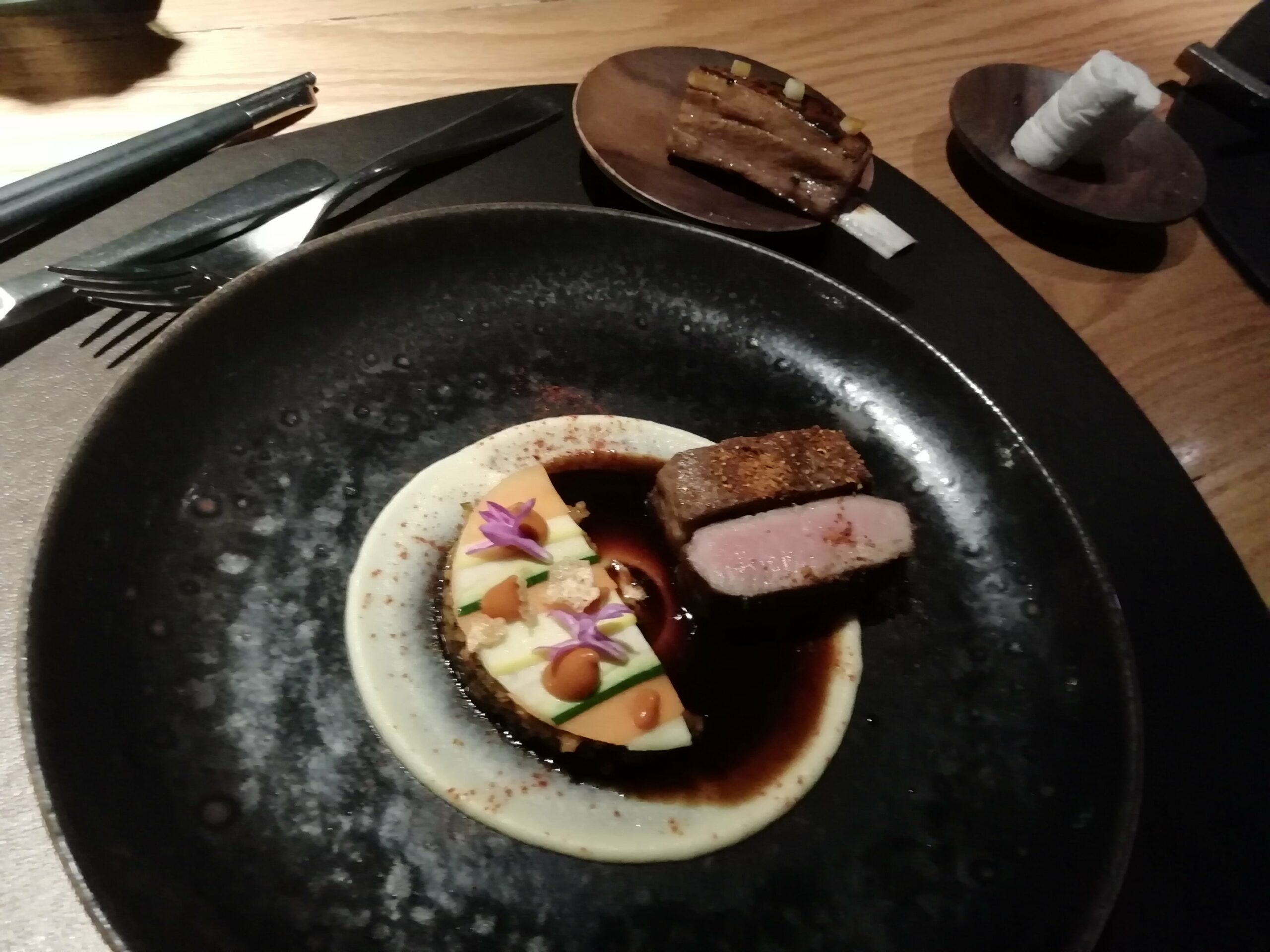 In ultimate analysis, it's hard not to end up enamored of Taian Table, a super cool restaurant where the generally good food, exceptional ambience and a relaxed atmosphere make for a unique dining experience. None of that bright lights, endless noise, monastic (read: ultraboring and stuffy) environment all too common in many double and triple starred restaurants all over the world that rather than a joy are an actual pain to dine in. Taian Table does have two stars and I'd say they're wholly deserved: sure, with a succession of ten-twelve dishes some are bound to miss the mark, but for the most part they hit the (taste) bullseye and you'll come away from the (not exactly cheap, to be honest, but at these levels the going rate is more or less this one) dining experience mostly happy and satisfied. More importantly, you'll want to come back.