Domaine Joliet 2015 Fixin Clos de la Perrière             92+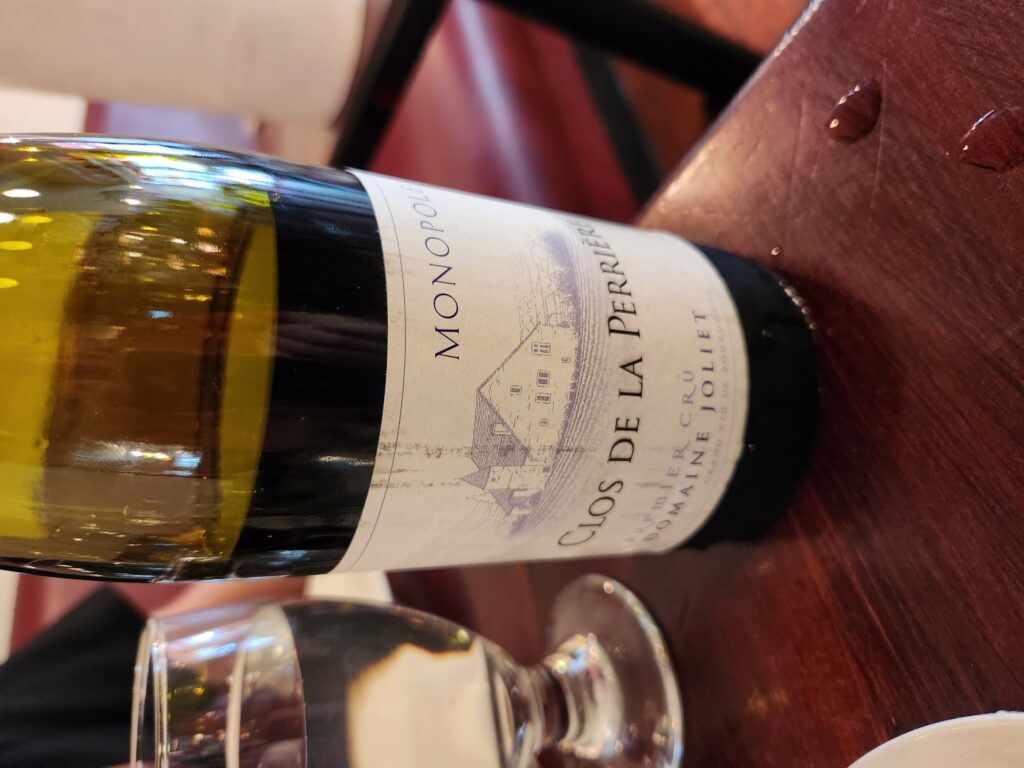 In the mid-nineteenth and early twentieth centuries, the Clos de la Perrière was not only the most highly regarded vineyard in Fixin but was in fact classified a Tête de Cuvée—the old term for Grand Cru. Situated on a promontory in the south west corner of Fixin, its terroir shares much in common with the great Clos de Bèze vineyard in Gevrey-Chambertin. It has been in the Joliet family since the 1850s. Frankly, the vineyard  was indifferently run for many years until the current Joliet, Benigne, bought it from his other family members around 2004. It took him ten years of very hard work to get the five hectare vineyard to function at full potential. It is by all accounts from those who have visited Joliet at his Clos, a magical place. It is at the same elevation as Echézeaux and the top of Clos de Vougeot. It is really a compositive of several terroirs—as is so often the case in Burgundy; there is an area rich in limestone, another in clay and the part of the vineyard near the big house where Benigne lives it quite a bit cooler than the rest of the property. He vinifies each sub-terroir separately. Some of the vines are 100 years old, but with replantings that began around 2001, the average of the vines in over fifty years. Joliet practices organic farming although he has resisted asking for certification. My first encounter with the wine was with the 2010 at an industry tasting that featured quite a few much more famous wines. It was simply more interesting and individualistic than any of the other wines at the tasting. I recall contacting Daniel Posner at Grapes recommending that he purchase as much as he can. I have been buying the wine for myself ever since. The 2015 which I recently opened is a near perfect expression of the wine.
The Domaine Joliet 2015 Fixin Clos de la Perrière is dark in appearance and flavor with an earthy, yet supple texture, it is what I can an interior wine. Clos de la Perrière pulls into the glass rather than leaping out of the glass to greet the taster. It is, if I may say so, a contemplative wine which rewards repeated smelling and tasting. The fruit is deep and dark, the acidity lively but in the background and the tannins rather gentle for a wine from Fixin. This is not a Burgundy for those who like their wines overtly sensual or expressive. It is a noble, classical wine, best suited for tasters with lots of experience. Drinking Window: 2023-2033.
Schieferkopf 2020 Riesling Trocken Baden Germany        92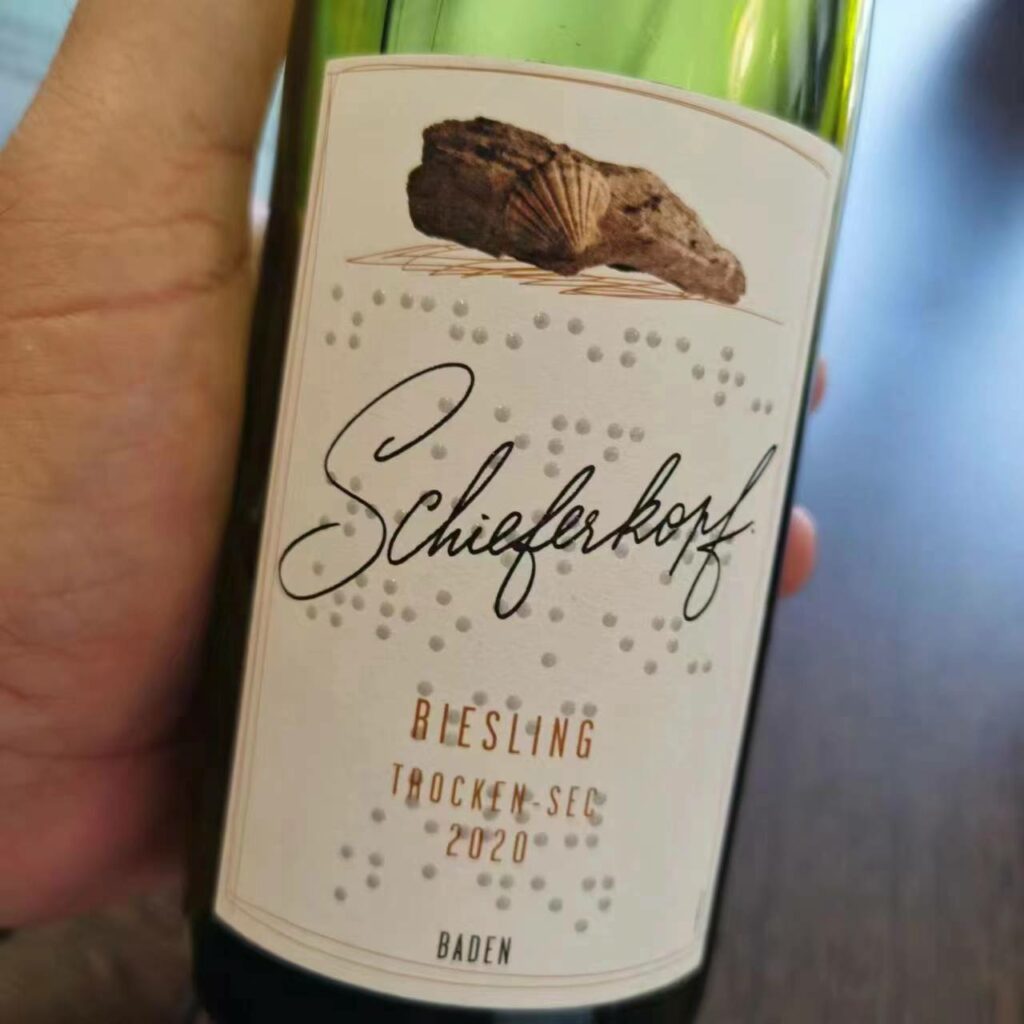 Bright straw-green with a golden nuance. Lively, perfumed aromas of orchard fruit, white peach, chamomile and anise. Enters broad and spicy as you'd expect a granite-based wine to do, with clean and fresh flavours of green apple, tangerine and minerals. The yellow fruit and mineral notes are absolutely captivating and nicely framed by ripe acidity. Long, clean and saline, the finish invites you to take another swig almost immediately after your last one. The vines grow on granitic soil, a big reason why Chapoutier (the co-owner of Schieferkopf) was interested in this area and its wines, this is a very classic, dry white that speaks precisely of both Riesling and of the Baden. Chapoutier started this project in 2010, with four friends (most from Alsace) who decided to do something with the noble white grape of the two regions: Riesling (wines in the Schieferkopf portfolio are both from Alsace and Baden), Silvaner (from the Franken) and Gewurztraminer (from the Pfalz). They're all worth hunting down, especially the Silvaner. Drinking window: 2024-2035.