Perrot-Minot 2017 Mazoyères-Chambertin Grand Cru Burgundy 97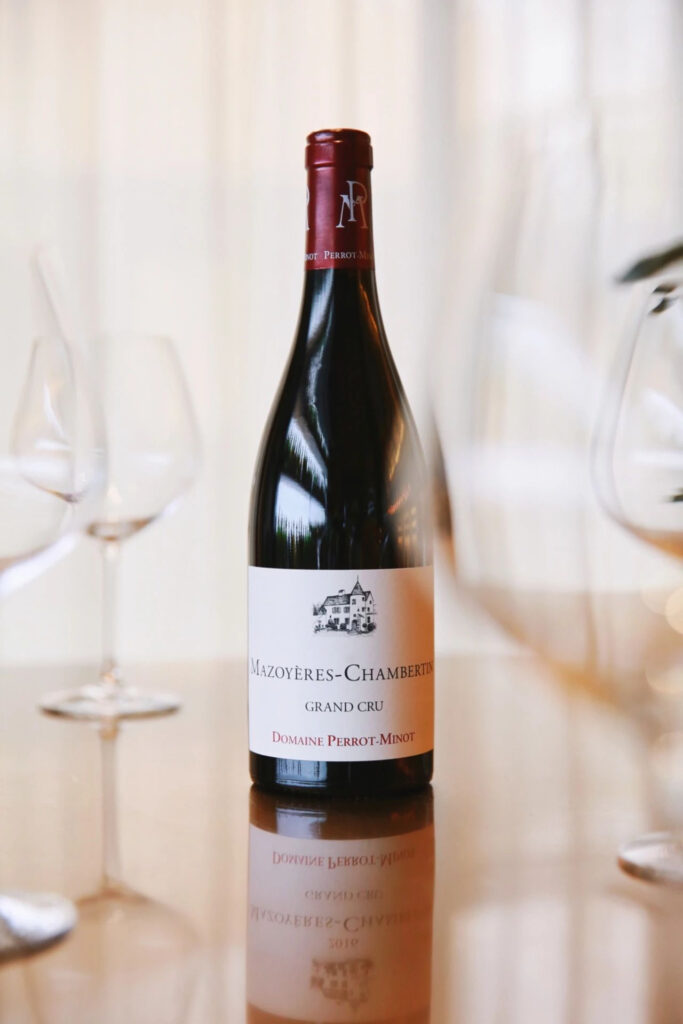 by Robert Millman
At a recent industry tasting, the presenters decided to treat us all at the end by opening a few bottles of one of their best wines. It was the 2017 Mazoyères-Chambertin from one of the half dozen best vignerons in northern Burgundy: Christophe Perrot-Minot. I have been tasting his wines for nearly twenty years, I remember when he was something of an enfant terrible making loud, extracted heavily oaked wines which obscured rather than revealed their terroirs. According to Christophe, he began to change his whole approach around 2010. By 2015 the wines we have come to love started to make their appearance. The ethereal elegance, finesse and sheer beauty of his wines is matched by few other wine makers I know. In my opinion, Christophe Perrot-Minot's Gevreys are quite comparable in quality to those of the famous Armand Rousseau estate.
Perrot-Minot makes more than 24 different wines including seven from Gevrey Chambertin, three from Morey St. Denis, three from Chambolle-Musigny, three from Vosne-Romanée and three from Nuits Saint-Georges. Pride of production goes to the five Grand Crus from Gevrey Chambertin. This is a formidable and expensive group of wines. If I wanted to show someone what greatness in red Burgundy means, I would choose any of the wines.
Mazoyères is actually the largest of the nine grands crus in Gevrey-Chambertin, or nearly 18.6 hectares in total. It sits just southeast of Charmes-Chambertin whose surface area  amounts to 12.2 hectares. Note that the wines of Mazoyères can be labelled as Charmes-Chambertin, the more famous vineyard and so most growers choose to do so. There are 45(!) growers making wine from these two Grand Crus, and some growers who make both, not unreasonably, stress the difference in the respective terroirs: There are far more stones and pebbles in Mazoyères which gives the wines a stricter, tighter profile than the more sumptuous wines from Charmes-Chambertin. Perrot-Minot owns about 0.74 hectares in Mazoyeères, a generous amount by Burgundy standards. In 2017, the wine simply elevates from the glass and bathes the taster in gorgeously sweet scents of raspberries, blood orange and iron shavings. It is the delicacy and fluidity of the wine which are most remarkable. Terroir has been transmuted into "airoir", if I may be permitted to invent a new word. Some wines pull you into the terroir underlying the fruit. Some turn ethereal. How Christophe does it is his secret. The wine circulates gracefully in the mouth and stays there like a good friend for a long time. As the reader can tell, I love this wine. All the Perrot-Minot Grand Crus are expensive, along with those from other top estates. If you are going to spend $600 on a bottle of Grand Cru red Burgundy this is one to seek out. Drinking Window: 2023-2033.
Castellare 2020 Chianti Classico Riserva Il Poggiale              95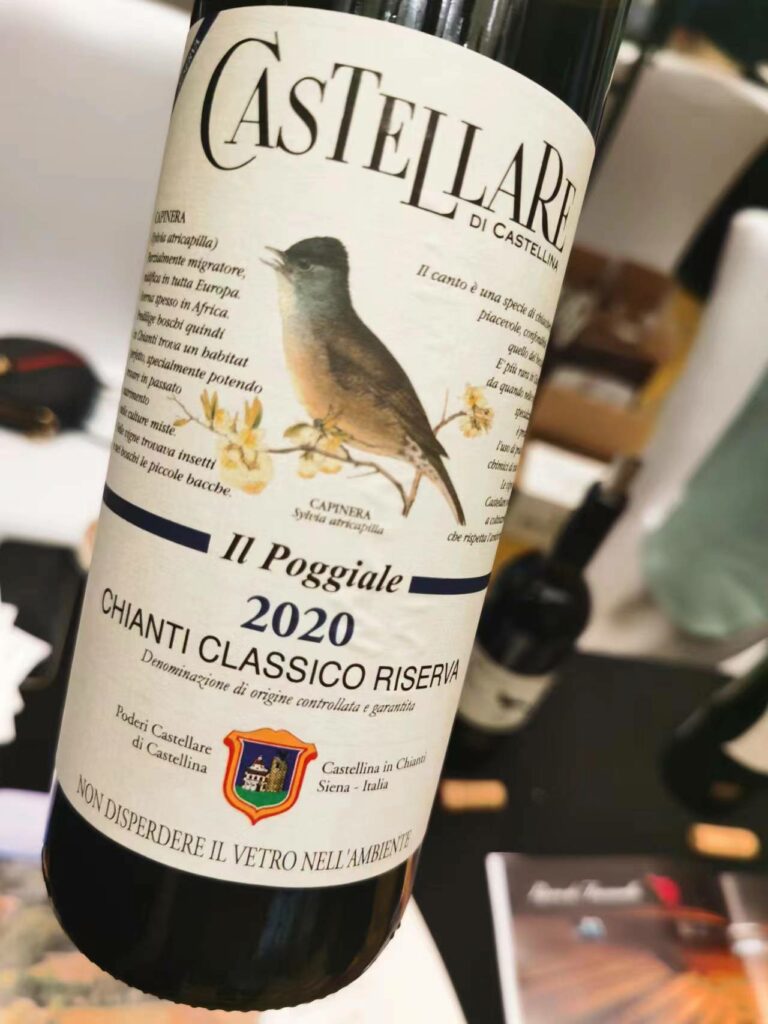 by Ian D'Agata
It's no secret to serious wine professionals that in spite of all the hype and more importantly the better efforts of producer associations, consortiums and brand ambassadors, many of Italy's most famous names in wine (Soave, Valpolicella, Montepulciano d'Abruzzo and yes, Chianti and Chianti Classico) are anything but what they should really be. The litany of frankly disappointing such wines that are either too thin and dilute or too tannic and bitter, and often bearing no logical resemblance to what a wine made with the grape variety those wines are supposed to be made with, has turned off many wine lovers over the years making the fortune of many well-made and often inexpensive wines from Chile, South Africa, Australia and the likes that have gained market shares everywhere. Fortunately, the tide has largely turned, and this is especially true of Chianti Classico, some of the wines of which have never been better for slightly more than a decade now. Mostly gone are the days of truly laughable highly-scored (by others) black-as-ink Sangiovese-based Chianti Classicos that tasted practically only of Cabernet Sauvignon and Merlot: nowadays, many Chianti Classicos rank among Italy's most exciting red wines (and they really are just that: red, not black, in colour).
There is no better example of great Chianti Classico than the Castellare 2020 Chianti Classico Riserva Il Poggiale: if you have shied aways over the years from this denomination's wines, then you owe it to yourself to buy not a bottle, but a case of this utterly delicious, spectacular wine.
Bright red colour. Boasts complex, very deep and multi-layered aromas of red cherry, violet, licorice, minerals, sweet herbs and mint on the truly inviting, friendly nose. Then just as juicy and friendly in the mouth, with a multi-layered quality and wonderful clarity and cut to the nicely delineated flavours of red berries, cherry and herbs. Finishes long and sappy, with noteworthy vibrancy and length. This blend of 90% Sangiovese, 5% Canaiolo Nero and 5% Ciliegiolo, is aged in 20% new oak barriques for slightly more than a year. Very flavourful, this truly beautiful wine is at once good to drink now but will improve further with a few more years in the bottle. It's a benchmark Chianti Classico, an example of just how amazingly delicious these wines can be in the hands of a talented producer such as Castellare. Very well done. Just how good is this, you ask? Well, it's so good I can tell you already now it will have no trouble making my annual list of the "100 Best Italian Wines of the Year", as already announced at the past July's Great 100 Terroir Wineries of Italy show held in Shanghai. Drinking window: 2024-2033.