Lucien Le Moine 2020 Pommard Epenots Burgundy                96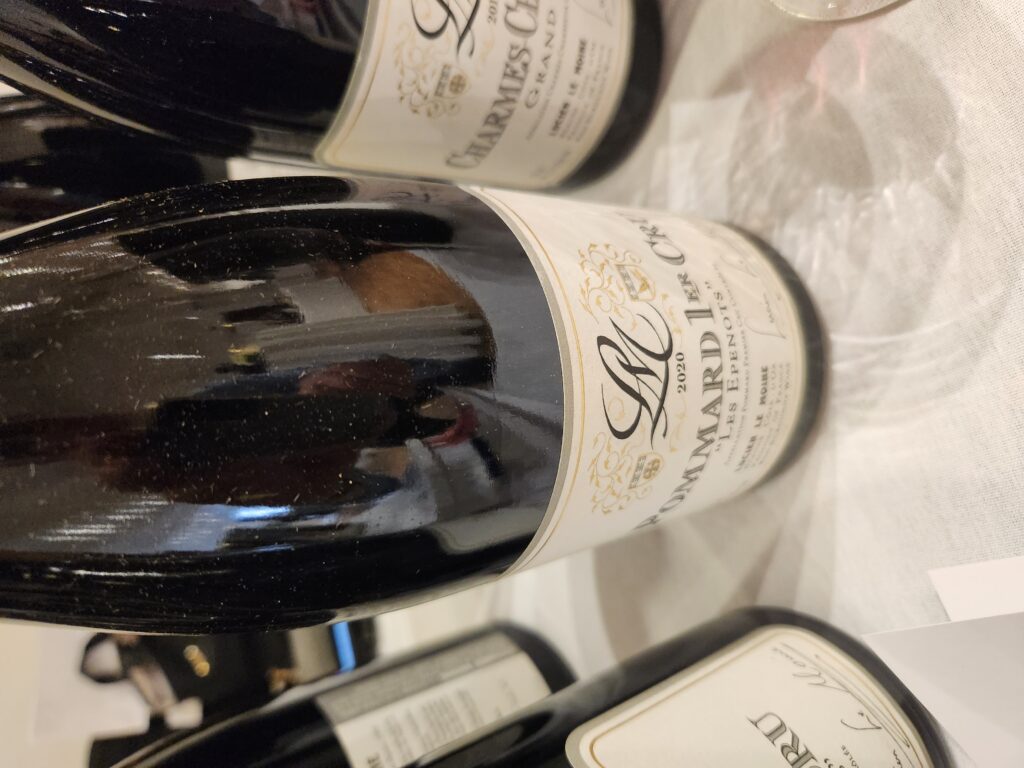 His birth name is Mounir Saouma. He was born Catholic in Lebanon and trained in wine making by monks in Israel. Mounir came to Burgundy in 1995, worked for several négociants and then started his own micro- négociant firm in 1999 with his wife-to-be Rotem. He buys wine from perhaps thirty different growers in the both the Côte de Beaune and Côte de Nuits. He is an éleveur in the old fashioned sense. The wine may begin in the vineyard but it goes from fermenting juice to actual wine in the barrel. The more care and skill in the élevage the more likely that the resulting wine will fully reflect its origins. Before starting his business Mounir studied books which revealed how élevage was done in Burgundy in the 1940s and 1950s. His unconventional approach was really a revival of the way barrels were once handled. Mounir uses 100% new oak barrels made from Jupille trees which grow in the Loire valley. The very tight grained staves allow for very slow oxidation of the aging fermented juice. Mounir includes as much of the lees as he can. They are the food on which the juice feeds. He developed a rotary device to do an occasional brief and gentle stirring of the lees. Above all, Mounir practices a very long and slow malolactic fermentation of at least eighteen months. This requires that the barrels be kept very cold. Bottling occurs after twenty-four months. This includes the white wines. Mounir's view is the wine must be prepared for a long period of bottle aging after the élevage is completed. In his view, without this long patient élevage the full potential of a wine can never be realized.                                                                                I have been tasting the Lucien Le Moine Burgundies for fifteen years. One thing that I have learned is that the wines capture vineyard and vintage conditions without adornment. I do not always like everything I taste. That is only to be expected. There does not appear to be a house style. This was driven home recently when I tasted two fairly recent releases from the Lucien Le Moine collection: The 2017 Charmes Chambertin and the 2020 Pommard Les Epenots, one of the two best Premier Crus in Pommard. The Grand Cru Charmes lived up to its name: refined, elegant, nuanced, a real beauty from quite a vintage which did not impose itself on the vines. The 2020 Pommard could not have been more different: An heroic wine of great density, fruit intensity and a powerful texture which all but dominates the palates. If the Olympian gods were to make wine after a day of battle this would the wine. I do not always favor grandiose wines but in this case I will admit that the grandeur was most appealing. Pommards in warm, low yield vintages are supposed to be among the biggest wines made in Burgundy. Mounir simply allowed the original juice to become its full self. At no point did I feel heat in the finish. The internal character of the wine made the alcohol seem quite normal. This is a grand yet approachable wine that wants to make friends. I am sure it will age for twenty years. But it is awfully impressive in its youthful expression. Drinking Window:  2025-2050.
Tenuta Pradase/Valdo 2020 Valdobbiadene Metodo Classico Brut        93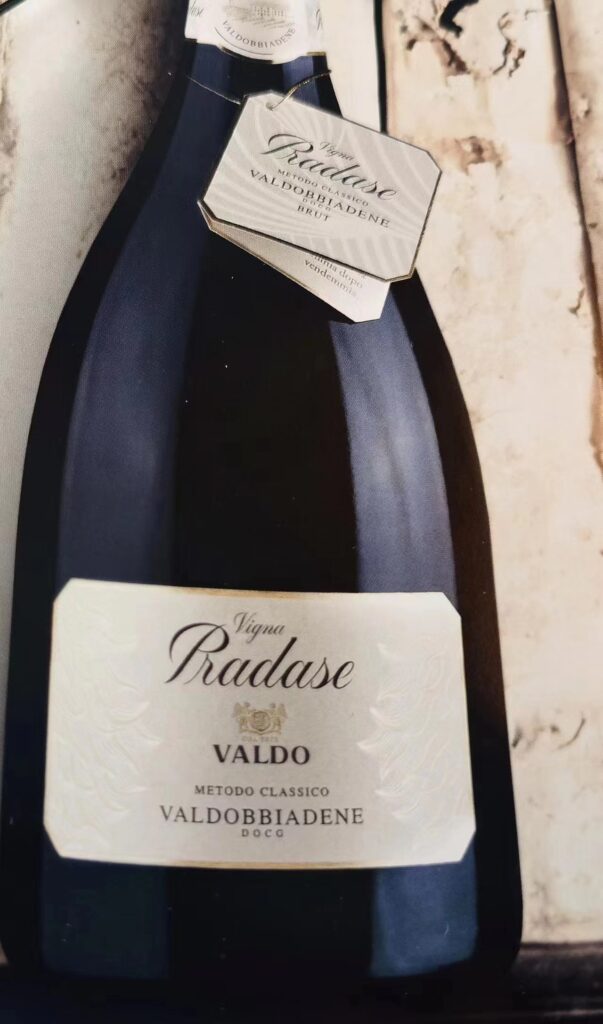 I first got to know this amazing wine through my association with Micro Mega Wines (MMW), the thematic area I created and still curate for Vinitaly that is only devoted to small-batch wines. For a winery to belong or be allowed participation into the MMW fold, it doesn't matter if it is large or small, provided it also has a separate project or section of its portfolio devoted to a high quality wine or wines produced in small lots only; and so it was with Valdo, and their Tenuta Pradase.
Valdo is one of the biggest volume producers of sparkling wine in Italy and though their Proseccos are perfectly fine and in fact better than might be expected given the production numbers, it's not offensive to say that when people think of great Prosecco it's names like Silvano Follador, Adami, Ruggeri, Nino Franco or Col Vetoraz that come to mind. But Valdo is a quality, class act, and none proves this better than their amazing Tenuta Pradase, a small jewel of an estate characterized by a unique vineyard of very old vines typical of Veneto and of the Prosecco production area specifically. This vineyard, very logically called "the library" (or biblioteca) is home to many old local varieties that have always called the trevigiano area of Veneto their home. While nowadays most Prosecco is reportedly made with the Glera variety, this is in fact an historical fallacy, given that in the past Prosecco wine was always made with a blend of different grape varieties, each of which brought something unique to the final blend. For example, Bianchetta Trevigiana brought backbone, Verdiso brought acidity, Perera brought perfume. Today everyone uses Glera and very little if anything else, and this for a number of convenient reasons (for example, Perera, which is -by far- the best of all those grapes, succumbs easily to oidium and also ripens at a different time of the year than do the others so it cannot really be harvested in one fell swoop with all the others, making it so that nobody wants to work with it). But that's a shame, because every Prosecco made, bar none, with even small percentages of the other varieties are almost always more complex and interesting than 100% Glera wines alone. A case in point is Valdo's amazing Tenuta Pradase wine, which has just officially undergone a name change: it will be now called Vigna Pradase, but trust me, here, it's not so much the message outside the bottle that counts, the important message is the one that's inside the bottle. And it's a really good message.
Luminous pale straw-green in colour, the nose offers very pretty and pure aromas of white peach, green apple, mint, lemon verbena and jasmine. Then utterly precise and marvelously delineated in the mouth too, with flavours similar to the aromas and a juicy whiplash of steely acidity nicely extending the flavours on the long, taut, crystalline finish. This has a lot more common with a Blanc de Blancs Champagne than it does with most Proseccos. When all is said and done, you won't find too may Italian sparkling wines better than this one. Drinking window: 2023-2026.