Santadi 2022 Monica di Sardegna Antigua                             93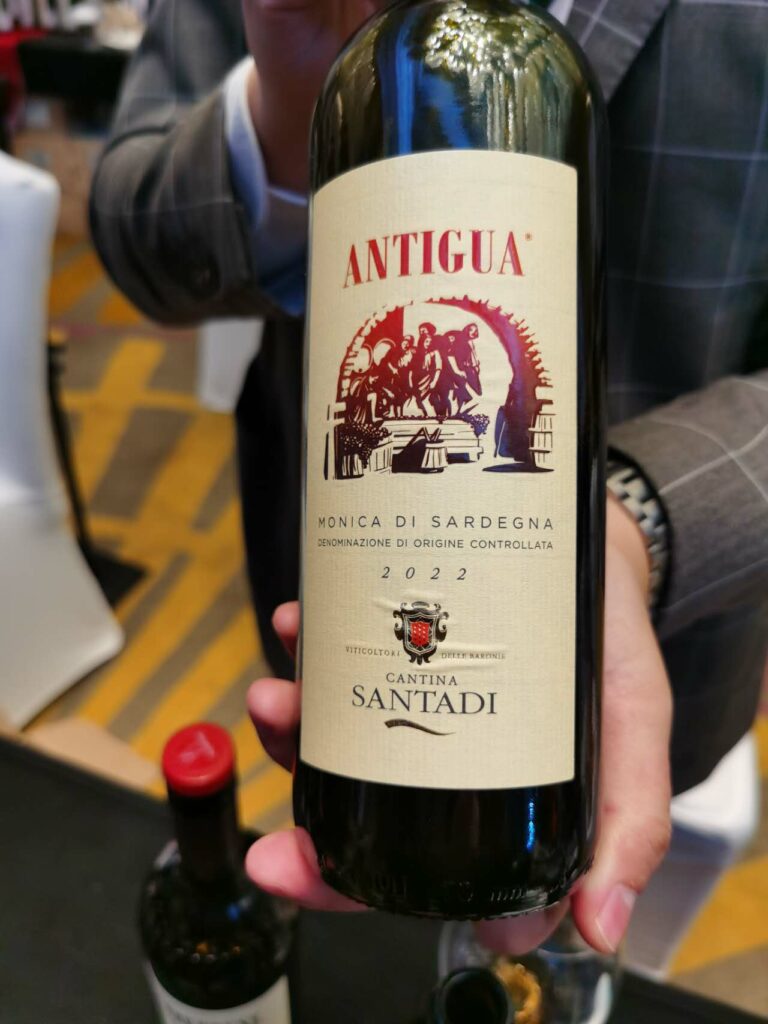 Founded in 1960, Sardinia's Cantina Santadi is one of the world's (not just Italy's) best wine cooperatives. It's real turning point came in the 1980s, under President Antonello Pilloni and the then consultant winemaker Giacomo Tachis, one of the men who contributed to the greatness of Sassicaia. Today the winery boasts about 200 members who farm roughly 600 hectares of land and produces around 1, 700, 000 bottles/year. And even though the coop is rightly famous for having shined the spotlight on the exceptionally good Carignano del Sulcis wines (Sardinia's are amongst the world's very best Carignano wines), Santadi is also making superb wines with local varieties like Nuragus and Monica.
The Cantina Santadi 2022 Monica di Sardegna called Antigua is a case in point.
Bright red colour. Refined fruity aromas of red cherry, violet, sweet spices, minerals and herbs. Then juicy and vibrant, with a medium-bodied mouth feel and utterly delicious flavours of red cherry, raspberry nectar, cinnamon and candied violet. The aftertaste is lively long and delicious. Knockout wine that will prove very food-friendly, easygoing and approachable. If more people out there made wines this good, world wine sales would know no slumps, ever. Drinking window: 2023-2028.
Hugel 1976 Gewurztraminer Vendanges Tardives Alsace                           97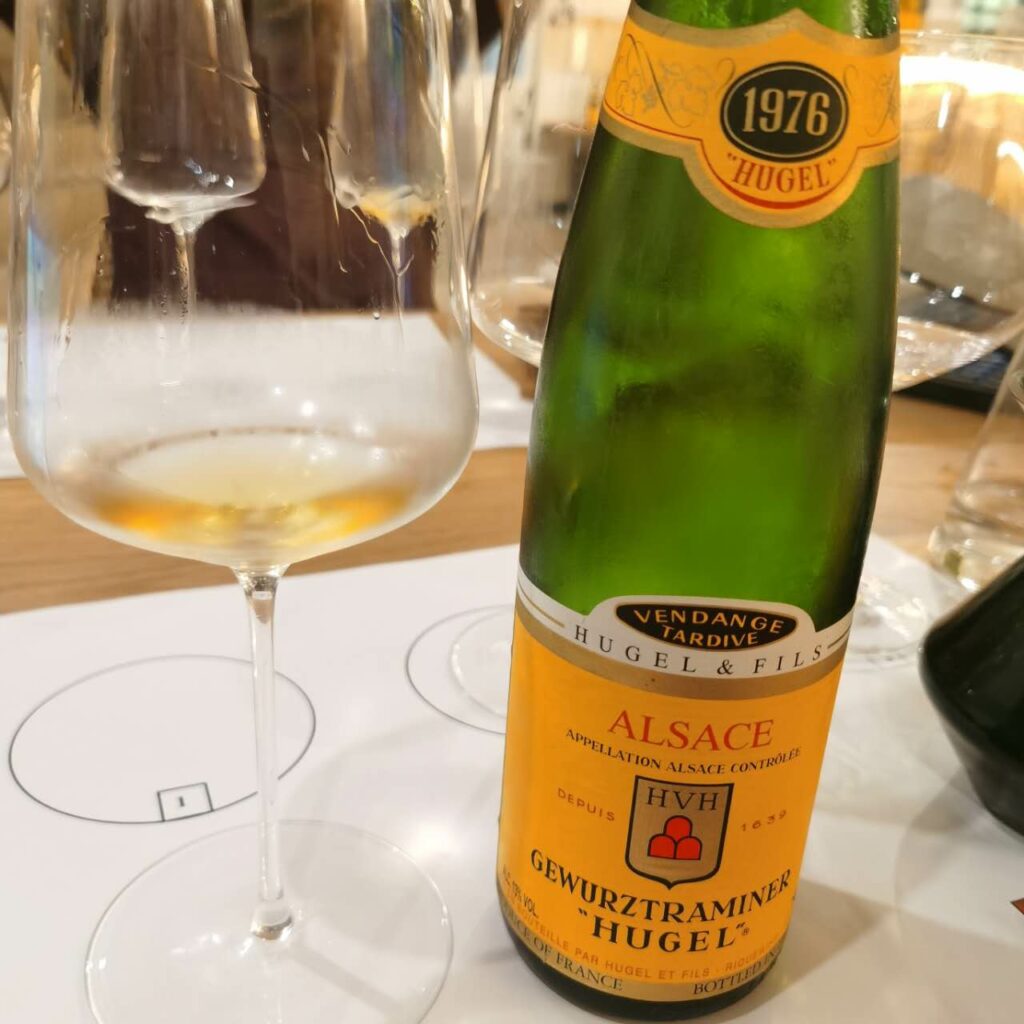 There are some estates that are indelibly tied to a specific vintage: it is undoubtedly so with Alsace's storied Hugel winery and the 1976 vintage, a year in which Hugel made some of its greatest all-time wines.
Such is the case with the Hugel 1976 Gewurztraminer Vendanges Tardives, a thing of beauty and quite possibly, unless memory fails me, one of the three or four best Alsace VT wines I have ever had.
Luminous pale golden yellow colour: this is still very young. Captivating aromas and flavours of passion fruit, crystallized ginger, mango, grapefruit and custard, all complicated by lemon verbena and white pepper. Finishes extremely long and suave, with nuances of cinnamon and lemony botrytis. Spicy, but very elegant and discreet, almost reserved. Hard to make a late harvest wine that's much better than this. It also showcases the uniquely great wines that Alsace's Gewurztraminer can deliver. Drinking window: 2023-2034.