Bergstrom Chardonnay Old Stones Willamette Valley Oregon                  93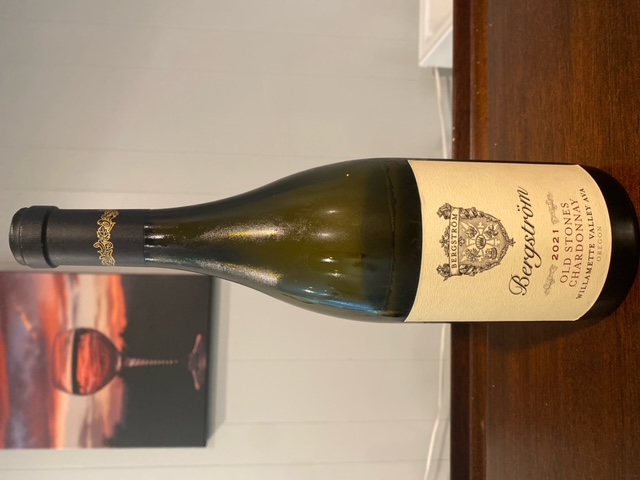 In a previous report I expressed disappointment as a highly touted Willamette Valley Chardonnay which, despite the praise appears to have fallen into a no-man's land of neither rich and nutty nor mineral saturated—the two legitimate aesthetic extremes of Chardonnay.
I am pleased to write about an excellent Willamette Chardonnay which succeeds both as a representation of its origins and at the level of sensory expression. The wine in question is the 2021 Old Stones Chardonnay from Bergstrom, one of Oregon's almost venerable wineries. Approaching its 25th year, Bergstrom was founded by John and Kaen Bergstrom in the late 1990s. Their son Josh, fresh out of viticulture school in Burgundy, took the reins in 1999. Rich, deep-toned Pinot Noirs with a Morey St. Denis exoticism, captured the wine loving community very quickly. Chardonnays came a decade later. As of 2023, Bergstron produces 10,000 cases primarily from its own five vineyards totaling roughly 31 hectares (70 acres). Each year Bergstrom releases seven Pinot Noirs and six Chardonnay wines. One of these six Chardonnay wines, the one they label as Old Stones, informs the prospective buyer what to expect. The wine lives up to its name. Bergstrom describes the Old Stones as "the baby sister" to its monumental Sigrid Chardonnay.  The barrels are selected for a combination of mineral intensity and accessible freshness. The wine accomplishes its goas admirably. The core of the wine is firm spine of dark minerals which experienced tasters might remind them of Savigny or Pernand-Vergelesses in the Côte de Beaune. Welcome top notes of white flowers, pear and white pepper work very well with the minerality. Like all very good wines, the Old Stones tasted better with each sip. I would be happy to serve the wine to growers in Burgundy as an example of New World Chardonnay wine at its best. The Old Stones is one of the finest reasonably priced Chardonnays made in America. Drinking Window: 2023-2028.
Primosic 2022 Ribolla Gialla Collio                   92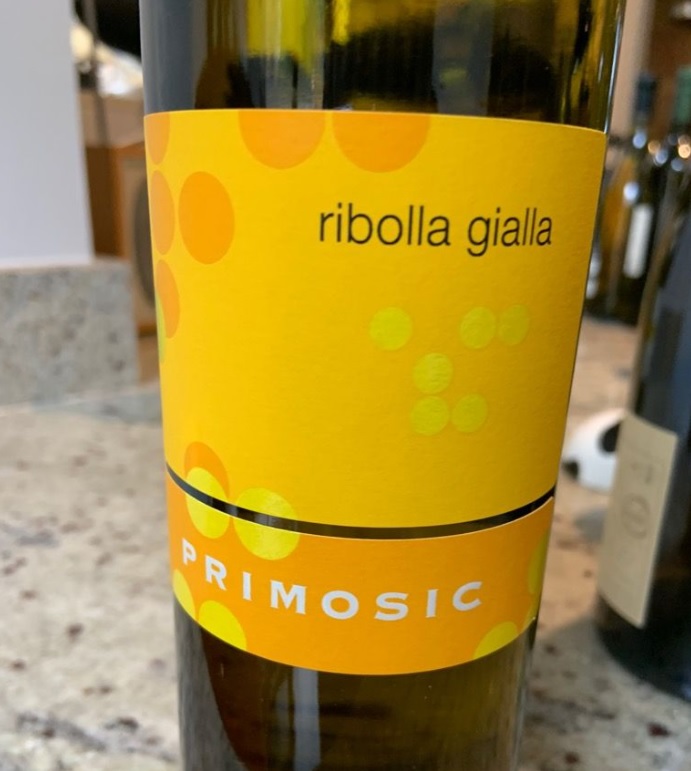 The classic line of Primosic wines is always a knockout set of offerings and provide wine lovers with great buys. It's no different in 2022 vintage, with the Ribolla Gialla, Malvasia and Friulano wines being close to exceptionally good for what is a very hot, difficult vintage. The 2022 Ribolla from the Collio is a benchmark for this variety in non-macerated terms: bright yellow in colour, with aromas of tangerine, white pepper, honey and white flowers, it is multifaceted and layered, with a stony refined finish that is perked up by honeyed and floral notes, making it at once suave (the hot year helps make it so and then some) but also lifted too. Well done here, for what is just an excellent white wine big enough to stand up to white meat dishes though fish and shellfish is really the way to go here. Drinking window: 2023-2027.