00 Winery 2018 Chardonnay VGW Willamette Valley            91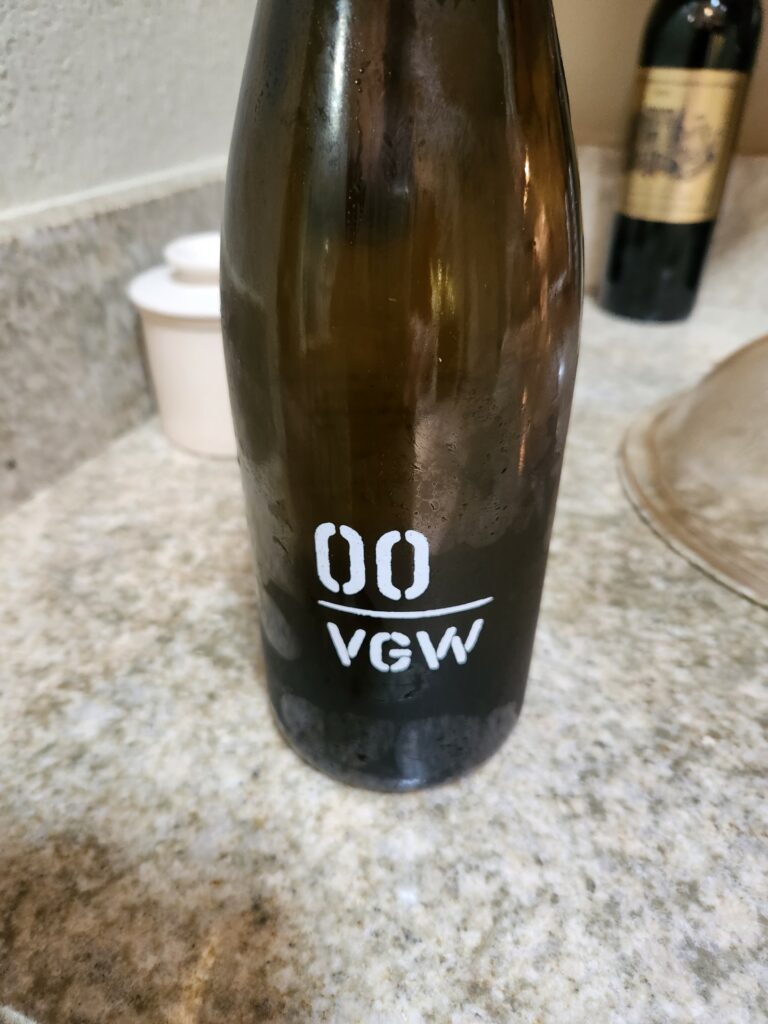 by Robert Millman
I recently tasted a very highly regarded Oregon Chardonnay for the first time. The winery in question calls itself 00 ("double zero") and operates from the Carelton Winemakers Studio near McMinville Oregon.  As proprietor Chris Hermann explains: "O is the number for potential. OO is potential for Chardonnay and Pinot Noir, the 2 great Burgundy grapes. Our goal is to unlock the potential within the cool climates of the Willamette Valley for both varietals." Perhaps '0' also signifies starting all over, starting from scratch as if the potential for both grapes would be actualized for the first time. Of course Hermann was not really starting ex-nihilo as if wines from these two grapes would be made properly for the first time! A thorough familiarity with the best Burgundian and new world examples of Chardonnay and Pinot Noir would provide an essential framework and qualitative standards for the new project. Yet the goal at 00 winery was never merely to match the quality of outstanding wines made from the two grapes. There must be something more to be said about "the potential' for these two varietals especially in the best parts of Oregon. The extravagance of the project only makes sense in the belief that a previous potential for these grapes will be realized for the first time.
But a recent tasting of the 2018 00 winery's Willamette Valley Chardonnay VGW (literally, "very good white") left myself and several other tasters somewhat perplexed, especially given the winery's stated goals and the glowing praise the 00 wines have received for some time now. Perhaps I brought a set of expectations to the wine which could only result in disappointment? I will confess that I tasted with high hopes–it is so much better to be thrilled than disappointed–yet with a touch of apprehension. But I have tasted thousands and thousands of Chardonnay wines over the past forty years from just about everywhere in earth. Frankly I trust my judgment. If a wine is outstanding and distinctive, I am only too happy to sing its praises.
So what did we experience with this expensive, universally praised wine? A big boned, lemon scented, full bodied Chardonnay wine which seemed to be much more about the conditions under which the grapes were grown and picked than deeper terroir textural and flavor factors. I wonder if there aren't two valid versions of Chardonnay? One in which the fruit and the growing conditions play centerstage? Rich, creamy, butter, lush styles of Chardonnay which were the norm in California until about fifteen years ago. Undeniably delicious and palate dominating, this kind of sensual density cannot be found in another white wine (although dry Pinot Gris from Alsace can produce similar experiences). I am thinking of the old Robert Young vineyard Chardonnays made by Chateau St.Jean, for example. What a mouthful of wine! Enough butter to cover six slices of toast. Today many of the Kistler Chardonnays carry forward the dense lush style for which they are justly famous. Yet this style of Chardonnay wine has largely gone away. Austerity and minerality with spicy overtones–Guy Roulot and Coche Dury to name the apogee of this type of Chardonnay–are the new 'Norms' for acceptable Chardonnay wine. Fashions change. Should this be the standard for cooler areas in Oregon and California? Is austerity, precision, tight texture, lean finish Chardonnay wine its best possible version? Digging deeper, is it meaningful to try to fashion a Meursault Les Tesson or Genevrieres anywhere else but in the heart of the Côte de Beaune?
If the goal of Hermann and his team is to emulate, possibly surpass top Côte de Beaune Chardonnay wines, then the 2018 we tasted was not successful. Nor did the wine work on the Chardonnay-as- expressive grape model. The terroir never made it through the structure of the wine. Two hours of allowing the wine to breathe and warm up did not alter the picture. I will gladly taste 00 wines in the future. I hope the 2018 was an anomaly and that the project succeeds in capturing unique Willamette Valley terroir character worthy of the winery's admirable goals. It is not just the cool weather which is important for Oregon Chardonnays and Pinot Noirs. Coolness is a condition, not an end state. Drinking window: 2023-2028
Tua Rita 2020 Merlot Redigaffi Toscana               97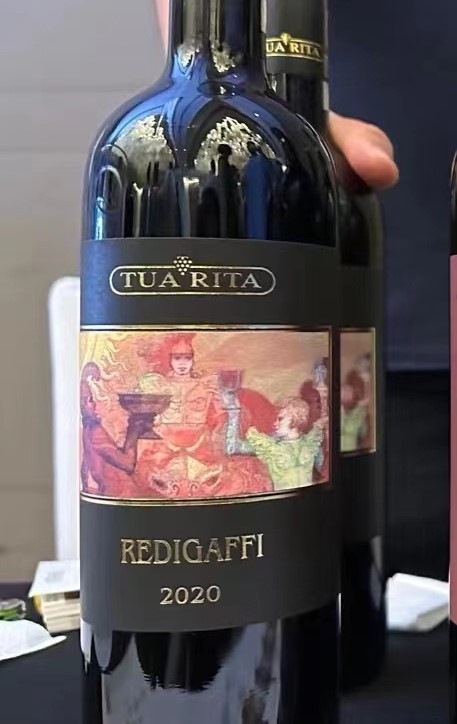 by Ian D'Agata
One of the world's most decorated Merlot wines, right up there with the likes of Petrus and Masseto, the Redigaffi from Tua Rita is a magical expression of Merlot very different from those other two icons. At once powerful yet tremendously refined, it is a Merlot wine that speaks of its Suvereto terroir in the southern Tuscan Coast while still delivering recognizable Merlot characteristics of plush tannins and coffee and cocoa notes. The 2020 Redigaffi falls seamlessly in line with a long string of other memorable vintages of this wine.
Vivid deep purple-ruby. Captivating aromas of blackcurrant, blueberry, milk chocolate, roasted coffee beans and violet, complicated by a touch of raspberry and Mediterranean macchia (garrigue, for the francophiles among us). At once brooding yet approachable, with utterly seamless flavours of blueberry, dark plum, sweet spices, sandalwood and aromatic herbs, this finishes long and plush with harmonious acidity really extending the flavours on the long suave aftertaste. Chalk up another winner to the Frascolla father and son team! Drinking window: 2027-2035.