Biondi-Santi 1983 Brunello di Montalcino Riserva       98
Deep red with barely a thin garnet rim: you can tell this bottle (recorked in 2000) was well-cellared. The nose is very deep and multilayered with aromas of ripe but fresh red cherry, sweet spices, aromatic herbs and sandalwood on the nose; this nose is remarkably like that of some old Soldera bottlings I know well, but even more elegant than those wines. Big and full-bodied but also round and mellow on entry, then more austere and steely in the middle, but with the creaminess of the noble tannins that never leaves the scene providing support to the floral, licorice, and balsamic red and dark berry and plum flavours. Remarkably juicy and fruity at 40 years of age, this marvelously intense, concentrated and well-balanced wine is drinking beautifully and is a super-successful Riserva. It exemplifies extremely well why Biondi-Santi Riserva Brunellos fetch the high prices they do: with a wine as good and memorable this one, you won't regret a single penny. Drinking window: 2023-2040.
Bell Hill 2016 Pinot Noir New Zealand                     93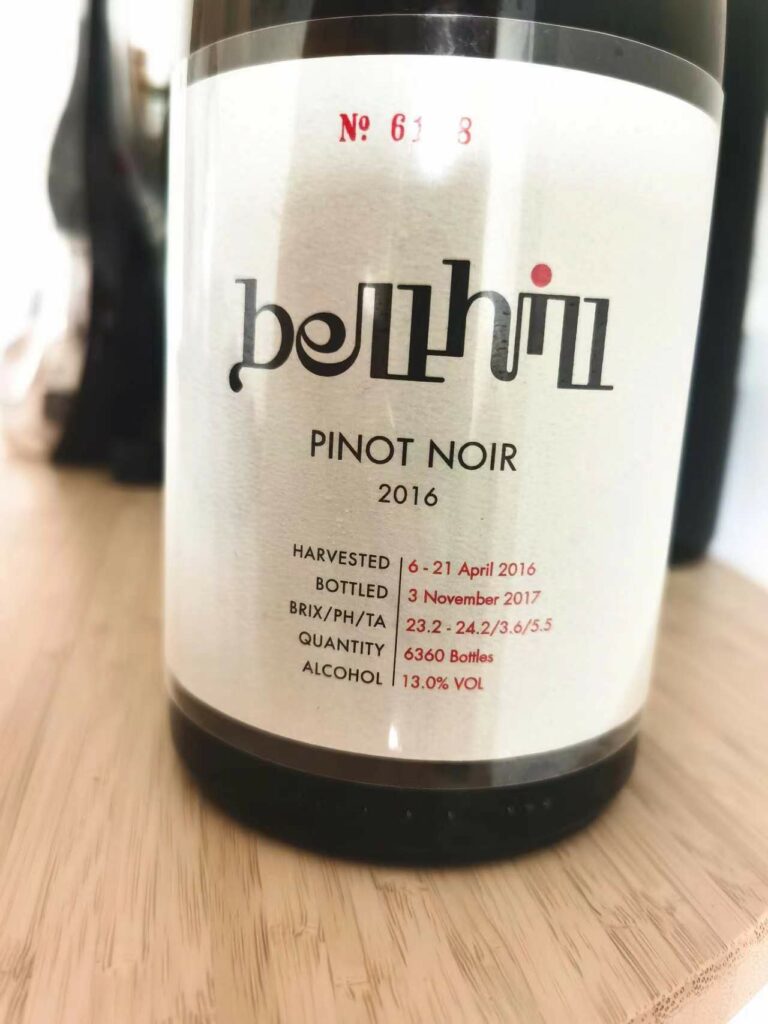 Bell Hill makes some of New Zealand's most distinguished Pinot Noir wines that pack both power and refinement. Luminous dark ruby in colour, with purple tinges. Complex and fruity on the nose with outstanding violet lift adding complexity to the deep red fruit aromas. In the mouth it is at once savoury and fruity, with polished flavours of sweet spices, red and dark cherry, and of sandalwood complicated by earth tones and hints of dried herbs. Closes very silky long and high in acid, but harmonious. The 2016 is a beautiful wine of utmost purity, but is also a fairly genteel version of the Bell Hill Pinot Noir(late season harvest-time rains may have had something to do with this), a barrel selection from the entire vineyard (the Shelf, Quarry, Slope (a small portion of it), Roadblock, and Shelf West. The grapes of some of these blocks were vinified with 10-40% whole bunches (Shelf, Shelf West and one Quarry vat). The wine matured in 100% new French oak. Theestate is so-named for its bell-like shape on its southern side; it was first surveyed in 1917 by Charles Trounce who established a lime quarry there that operated until the late 1930s. The vineyard itself was established by Marcel Giesen and Sherwyn Veldhuizen. Drinking window: 2023-2033.