Jaboulet 1997 Hermitage La Chapelle                   95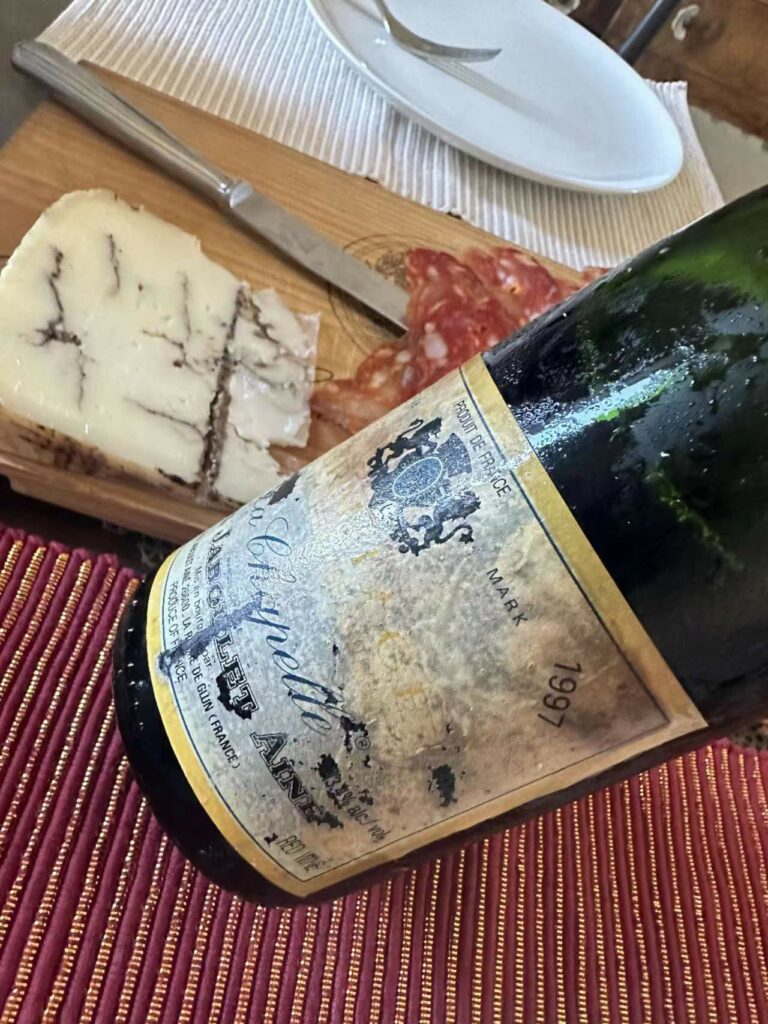 One of the world's most iconic wines, Jaboulet's La Chapelle was long the benchmark of Hermitage and some past vintages remain amongst the world's most famous wines of all time. This 1997 has turned out very well and is drinking ideally at the present time.
Deep ruby-red with hardly any rim at all. Deep, complex aromas of blackberry and black cherry are complemented by violet, peppery beef, foie gras, smoke and herbs. Suave and multilayered, this is at once big and lithe on its feet,m with silky tannins and harmonious acidity nicely framing and extending the dark fruit, grilled beef and peppery flavous on the long sultry florsal finish. Outstanding. Drinking window: 223-2035.
Alois Lageder 2021 Schiava Römigberg Alto Adige     92
Perhaps better-known as the source of one of Italy's better Cabernet Sauvignon wines, the eight hectare monopole Römigberg vineyard also offers a delicious easy to drink Schiava wine that will give more than one Beaujolais and similarly approachable wines a run for their money. In fact, when first planted in 1986, this was Alto Adige's first major vineyard with densely planted Guyot-trained vines, instead of the usual pergola or canopy trainings ystem commonly used in the region. Traditionally called "Herz" (German for "heart" or Cor in Latin) this name is added to the Cab Sauv wine while the Schiava wine, still trained with the classic pergola which is best suited to ward off the effects of climate change, is called Römigberg only.
This Schiava wine is delicious, its pale red colour typical of the varieties (there are three different Schiava grapes). Perfumed on the nose, with a panoply of red berries, aromatic herbs and a touch of minerals and quinine, it is juicy and fresh, marked by vibrant acidity that really leaves your mouth-watering on the long violet- and rose-accented finish. It's an easygoing, easy to like wine that will match effortlessly with soups, pastas, pizzas and white meats of all kinds. The world needs more of these well-made, light-bodied, fresh red wines. Drinking window: 2023-2026.