Maeli in Veneto's Colli Euganei is a unique winery in that it is almost wholly devoted to one grape variety only, what is locally referred to as Moscato Giallo (but it is actually more likely to be, as I shall discuss shortly, a distinct variety altogether, or at the very least, a biotype of Moscato Giallo). It is arguably also the best producer of such wines in Italy; and though a few other estates can also vie for that crown, what sets maeli apart is its almost fetishist dedication to the one grape. I first learned of the Maeli winery and its wines last year, while doing a stage at East Meets West (EMW), one fo Chian's leading fine wine importers. I then got to taste some of the wines in the estate's range and was hooked. This led me to want to visit the winery, which I was finally able to do this last spring, when I met owner Elisa Dilavanzo and tasted the entire range of her delicious wines.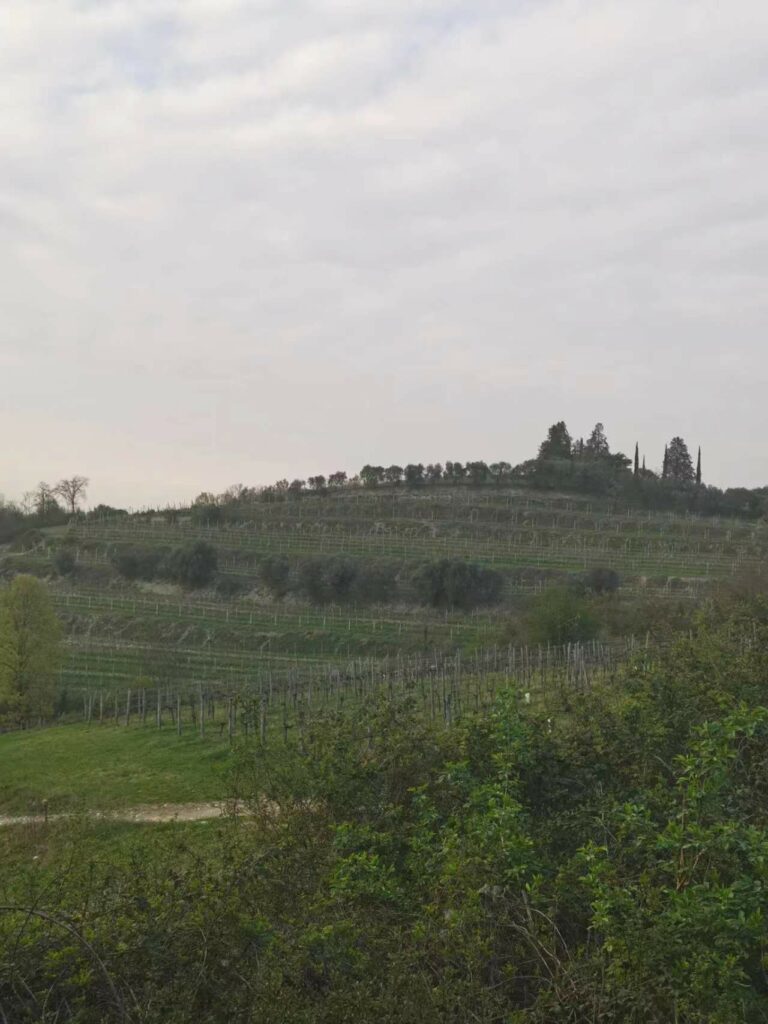 Not all Moscato wines are one and the same: differentiating between Moscato Giallo and Moscato Fior d'Arancio
The Moscato family of grapes is arguably the single biggest wine grape family of wine grapes [most of which are directly or indirectly related to Moscato Bianco (or Muscat Canelli) and the Muscat of Alexandria (also known as  Zibibbo)]. Unfortunately, there is a generalized tendency to speak of Muscat wines generically, but nothing could be further from reality, given that there exist white-, pink- and red-berried Muscat grape varieties all of which have different physiological behaviours and give wines that taste also very different. You don't consider Cabernet Sauvignon and Cabernet Franc to be the same grape, and so neither should you Moscato Bianco, Moscato Rosa, Moscato di Scanzo and many other Moscato/Muscat varieties. A case in point is Moscato Fior d'Arancio, or Muscat Fleur d'Oranger, nowadays viewed as the same variety as Moscato Giallo, also known as Yellow Muscat, a grape variety that in Italy is most associated with Trentino, Alto Adige and Lombardy. For example, the official production guidelines of Veneto's Colli Euganei Fior d'Arancio wine state that the wine can be made with 95% Moscato Giallo and 5% other varieties, so they do not make the distinction between a Moscato Fior d'Arancio and a Moscato Giallo grape variety. And yet, when I first tasted a Moscato Fior d'Arancio wine from Maeli, the fresh citrus aroma of orange blossom emanating from the glass and the very light-bodied, refreshing, vivid, mouthfeel I immediately felt to be completely different from the small yellow flowers, ripe yellow fruits, and rather thick taste characterizing Moscato Giallo wines.
In fact, it appears that there are plenty of historical references that point out to the two grapes being distinct, or at the very least, that Moscato Fior d'Arancio is a biotype of Moscato Giallo, giving different wines because of its adaptation over the centuries to a specific volcanic habitat of the Colli Euganei in Veneto. This is something that they also believe at Maeli, for example). So to make this article as complete and precise as possible, I interviewed Ian D'Agata, author of Native Wine Grapes of Italy and other award-winning books on the subject of Italy's native grapes, about his thoughts and what he knew was true of Moscato Fior d'Arancio versus Moscato Giallo. "I think you are absolutely correct in bringing up this question. While in the Colli Euganei people commonly refer to their Moscato Fior d'Arancio as Moscato Giallo, it is most likely not correct to do so. I do not believe the Moscato Giallo of Trentino and Alto Adige or of the Valcalepio in Lombardy, to be the same as Moscato Fior d'Arancio. At the very least, Moscato Fior d'Arancio is a biotype of Moscato Giallo, but in fact I think there is more than enough viticultural and oenological data to make it more than likely the two are distinct varieties. For sure, as you correctly point out, the two give completely different wines, and that on its own, according to most researchers and experts on the field of wine grapes, is basis enough to view the two grapes as distinct varieties".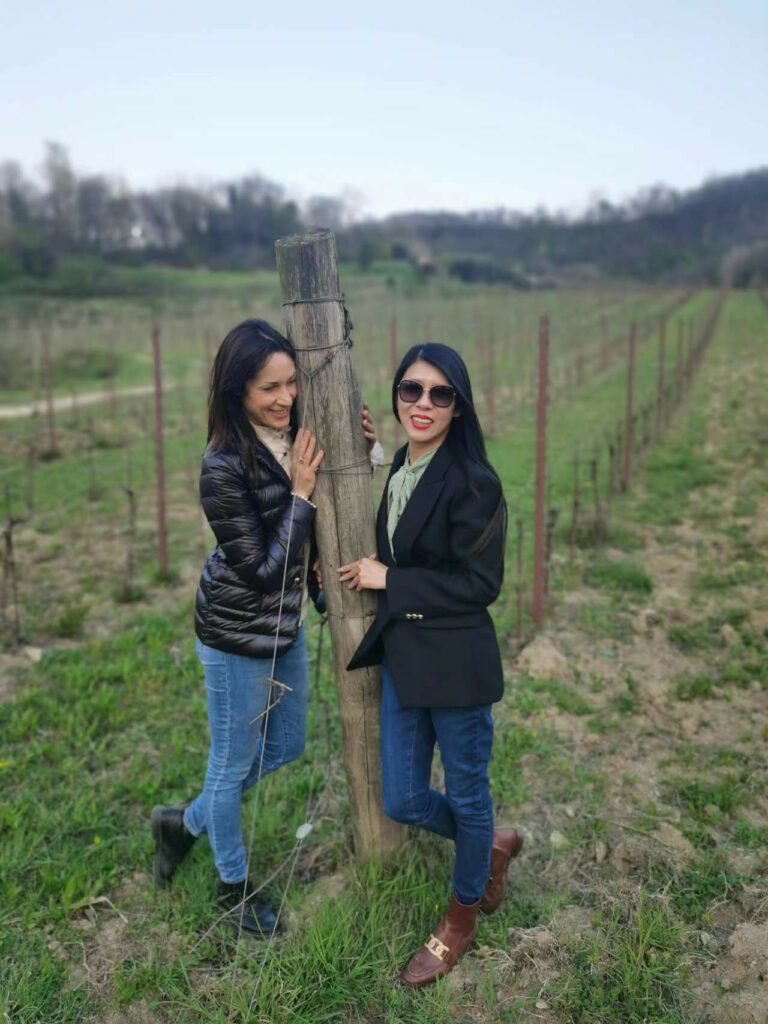 And so I asked D'Agata what data he was referring to specifically that leads him to think these grapes are all different varieties. "At the beginning of the1900s, in the official registries of the Sella & Mosca nursery (1905) in Sardinia, a Moscato variety that gave wines with a strong note of orange flowers was listed as "Moscato Fior d'Arancio". Subsequently, more references to this variety were documented. However, problems began to arise when an ampelographer of note like Count Marzotto (1912) also identified a Muscat variety in his private collection that gave wines with the same characteristic; and because of the yellow colour of the berries (more yellow than any other Moscato variety he knew of) he dubbed his vine Moscato Giallo. Marzotto believed his grapevine to be the same as the Moscato Fior d'Arancio described by others, including Tourrés; furthermore, Marzotto listed a series of different grapes all of which he believed exhibited the orange flower aroma and taste, such as Muscat Puy-de-Dome, Muscat Blanc de Smirne and Muscat Croquant. Interestingly, already he realized that not all were true Moscato Fior d'Arancio; for example, he believed only the l;ast of the aforementioned three grapes was his Moscato Giallo. Therefore, already at that time, men of science were beginning to realize that just because a Muscat variety had yellower berries than others, these could not all be lumped under the "Moscato Giallo" banner. And there was plenty suggest things were exactly so: after all, an extremely famous ampelographer of the time, Molon had written in his famous "Ampelografia"tomes of 1906 of a Moscato Fior d'Arancio, that was very delicate and not too viogorous (and therefore completely different from the Moscato Giallo variety described by Marzotto)".
Historical references, though interesting and at times illuminating, are however not always as accurate as we would like them to be; and D'Agata knows all too well of the myriad ampelographic mistakes that have been made in the past all over the world and that he has written about. What about modern-day evidence, I asked ? "For example, a program of clonal selection was begun in 1985 aimed at studying the population of the Moscato varieties of the Colli Euganei, conducted by the Istituto Sperimentale per la Viticoltura di Conegliano, which ultimately led to the acceptance of two official clones: Moscato Giallo ISV-V-5, and Moscato Giallo ISV-V-13, both of which originated from the Zovosistono area; but other Moscato Giallo clones developed more or less at the same time, such as those by the famous Friuli nursery Rauscedo (VCR 1, 100, 102, and especially VCR 5), show very different ampelological traits from the "Moscato Giallo" grapevines of the Colli Euganei; they have much bigger-sized grapes and more compact bunches. The leaves are different too. This is most likely because the latter group of clones are of the true Moscato Giallo, which as I mentioned earlier lives in Italy mostly in Lombardy, Trentino and Alto Adige, while the former two clones are of the real Moscato Fior d'Arancio that is found only in Veneto, and specifically in the Colli Euganei".
Maeli Winery: the home of Moscato Fior d'Arancio wine
Maeli Winery was founded in 2011, a total of twenty-four hectares of vineyards, the average age of the vines reached 10-28 years. The Maeli winery towers over the volcanic landscape of Mount Piriot, where the vines have plenty of sun, a unique ancient volcanic soil rich in sandstone, chalk and clay, mixed with marl and loam in the vineyards. The natural landscape of the vineyards is amazing, with the Venetian Lagoon on one side and the Dolomites on the other, as well as rich vegetation, wild rose and dog rose ,fruit trees and olive trees! Cultivation and planting respect nature and terroir characteristics. The owner and winemaker, Elisa Dilavanzo, is a very kind and warm lady, who spent an afternoon narrating and leading us on a tour of the vineyard fields, where you can feel her deep affection for the land!
The wines in this report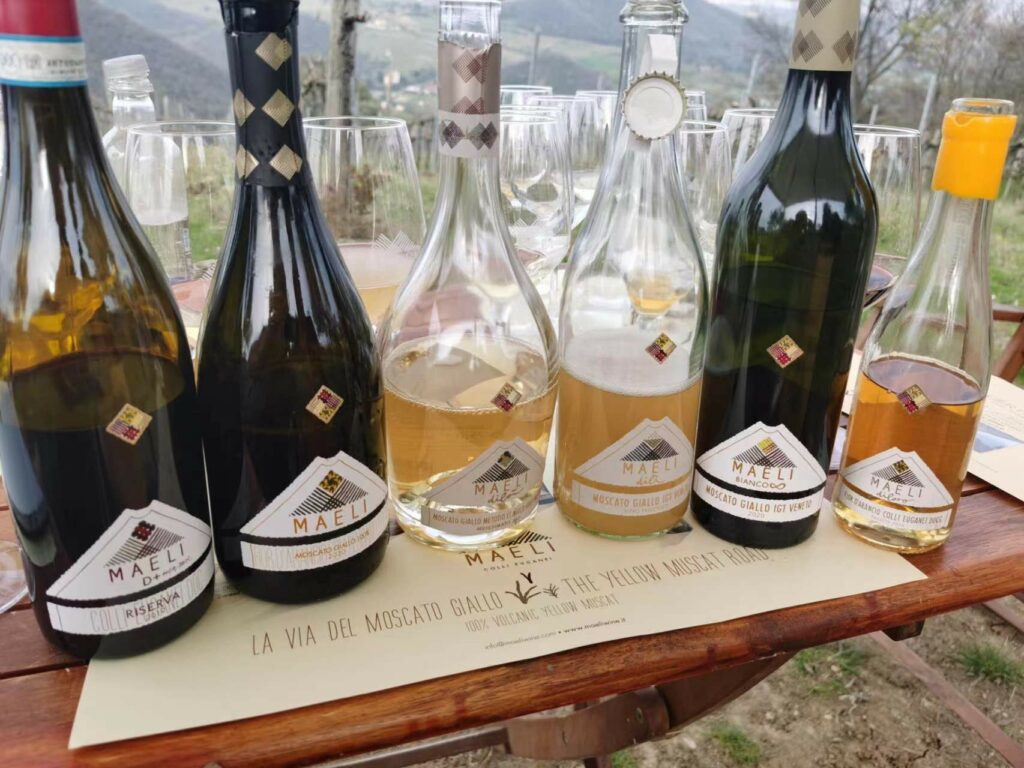 I tasted these wines in Italy directly at the winery during my visit there on March 30, 2023; I tasted these wines again a few weeks later at the Micro Mega Wines thematic area of Vinitaly fair in Verona in  April 2023.
Maeli 2017 Moscato Giallo Dilà Metodo Classico Brut Nature Millesimato                   92
Bright light yellow color and steady stream of delicate bubbles. Bursts of yellow and orange flowers on the nose, complemented by chamomile, grass, and yeast biscuits. In the mouth, this is beautifully fresh and crisp, with pleasantly harmonious acidity. The long back end finishes with persistent mineral notes. Drinking window: 2023-2026.
Maeli Giallo 2020 Fior d'Arancio Colli  Euganei                           93
Bright golden yellow with a green rim. Fragrances of jasmine, acacia and other yellow flowers, complicated by  lemon, peach and tangerine. On the palate, the wine is delicate and soft, with a subtle balance of residual sugar and acidity, resulting in a fresh and pleasant taste. Closes longa dn bright. A glass to cool down on a hot summer day. Drinking window: 2023-2026.
Maeli 2021 Moscato Giallo Dilì Vino Frizzate                               92
Opaque bright yellow, with a steady stream of slow bubbles. Balsamic herbs, grapefruit, orange peel, and dried apricots. Then similar flavours in the mouth, but very clean. The finish is long and offers a little saline freshness. This very clean, precise wine is a good choice for people who like Pet-Nat wines because it is one of the best I have tasted in a while. Drinking window: 2023-2026.
Maeli Diloro 2016 Fori d'arancia Colli Euganei Vino Passito                        94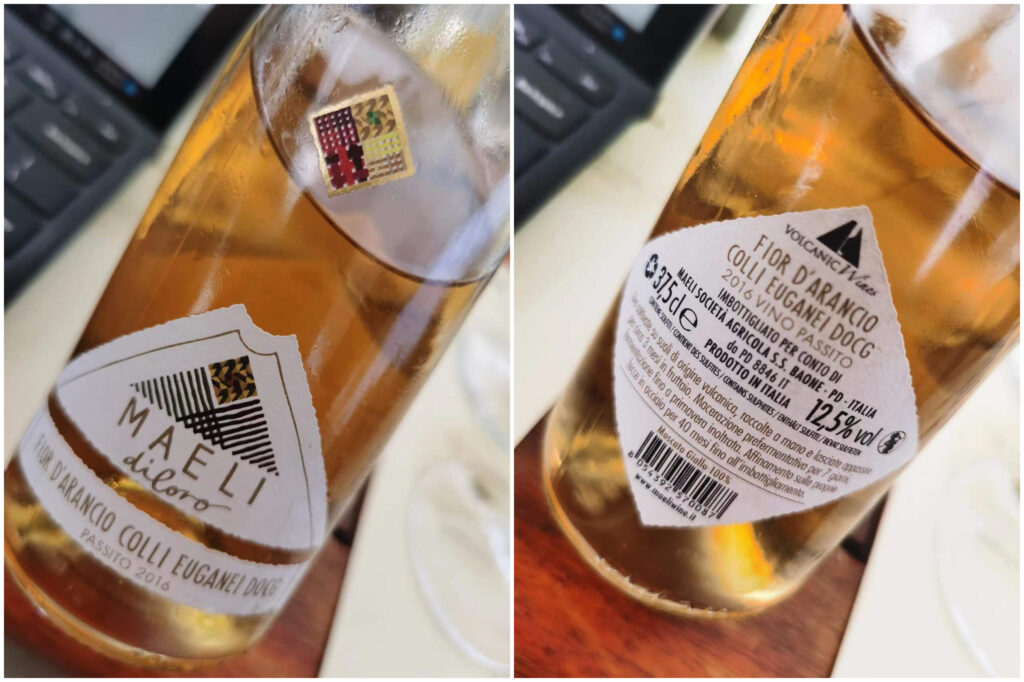 Beautiful golden colour. Very obvious aromas of golden locust honey (acacia), orange flower, yellow peach, apricot and other tropical fruit flavor. Then rich and suave, with dried fruit and more locust honey (acacia) with impeccable balance of freshness and flavour with sweet and sour nuances coexisting in harmony: you won't even notice the amount of residual sugar (138gr/L). Great with cheese, foie gras, dessert or on its own, this is a marvelous, light on its feet, and extremely flavourful sweet wine that is neither heavy nor too sweet. Just about anyone you serve it to will love it. Drinking window: 2023-2032.