Longview 2015 Nebbiolo Saturnus Adelaide Hills              93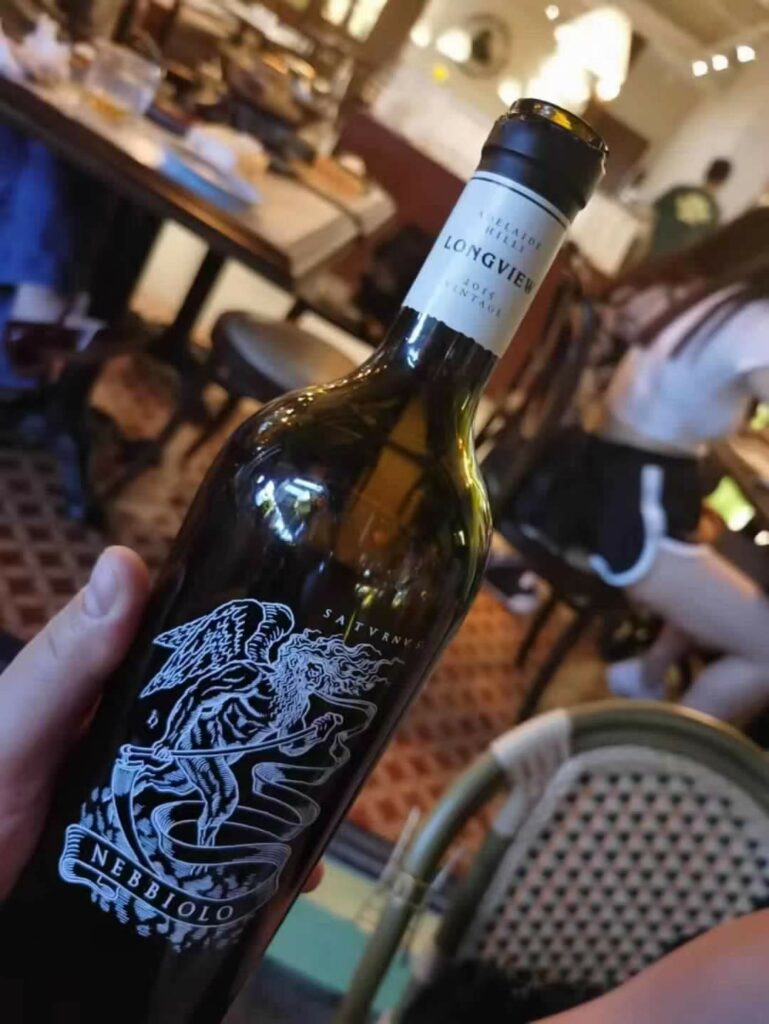 Medium red-ruby with a garnet rim. Boasts deep, complex aromas of dark cherry, tobacco, violet, crushed stones, and tar, with a balsamic undertone. Rich and ripe in the mouth, but with an elegantly austere quality to its pure red and black fruit, Oriental wood, and herb flavours thanks to harmonious acidity that gives this a welcome light on its feet quality. This fills the mouth nicely leaving a lingering echo of savoury spices, earth, and fruit nuances framed by very polished tannins. Ready to drink now, but this will age another six to eight years in a good cellar without any problems. Aged in old French oak barrels, and bottled unfined and unfiltered, this delicious red wine is at once dense and light on its feet, splendidly showcasing just how good some, not all, New World Nebbiolo wines can be: and though I don't find the "roses and tar" signatures of the variety to be quite as strong in this wine as others have described, it doesn't lessen the fact that this is an excellent and very recognizable Nebbiolo wine even though it is made in the Adelaide Hills area of Australia, not the Langhe. Well done! Longview is family-run winery where siblings Peter and Mark Saturno (hence the 'saturnus' in the wine's name) are in charge and making a number of noteworthy wines from some Italian grape varieties (including numerous Nebbiolo clones) besides classic Australian staples like Syrah (Shiraz), Cabernet Sauvignon, Riesling and Chardonnay. I'd say converting the old dairy farm into a winery has proven to be a highly successful move. Drinking window: 2023-2031.
Celler del Roure 2021 Blanc de Mandó Rosado Les Prunes Moxient Valencia                  92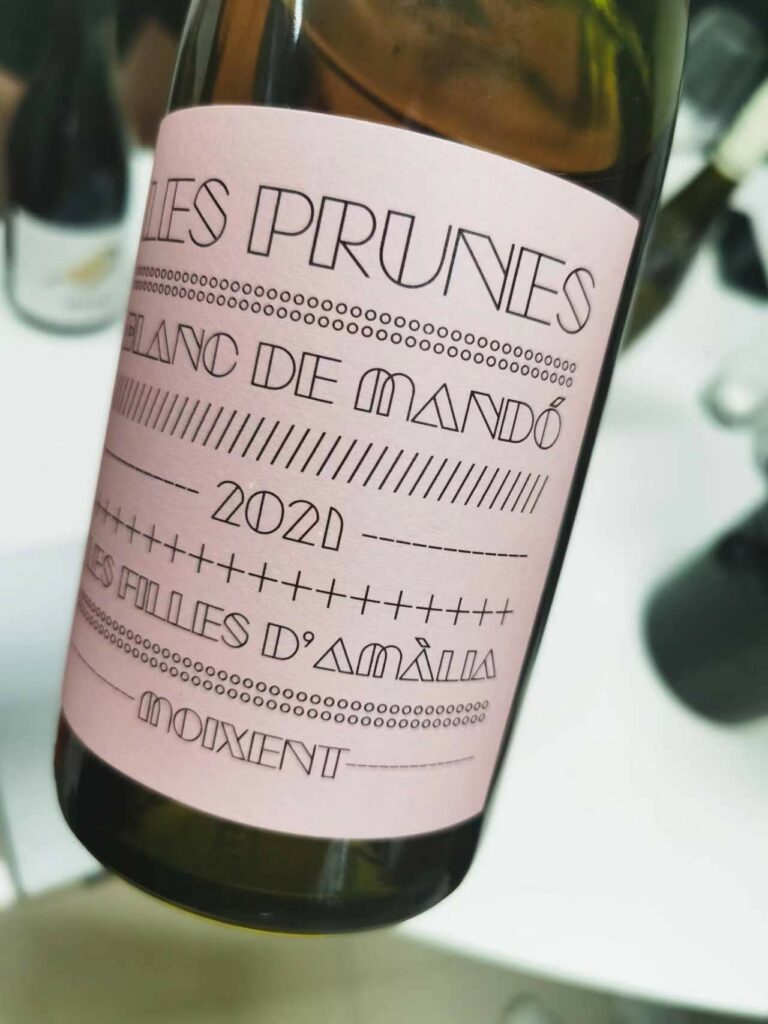 Bright very pale pink. Perfumed aromas and flavours of fresh citrus and pink flowers are lifted by noteworthy mineral cut. Very fresh and juicy, with hints of hawthorn and cranberry lingering nicely on the strongly mineral, crisp and long finish. This is a very distinct rosé (rosado, in Spanish) wine that is about as far removed from the pear drop-, banana-, and bubble gum-endowed pink wines of today as you can imagine. It's best drunk soon after the vintage for maximum enjoyment (in my experience this lovely wine does not gain much by prolonged bottle age). Made from biodynamically farmed vines growing in the Moxient hills not far from Valencia, this is made with one of Spain's rarest native red grapes, Mandó that was essentially saved from extinction by Celler del Roure. The grapes are gently pressed (and even though there is no maceration or skin contact, the juice still comes out pink); the must is fermented with natural yeasts in stainless steel tanks, then aged for six months (partly in buried amphoras). Anwhile it ahs been written that Mandó is the same grape as Garró and Mandón, I point out all these grapes have lived and adapted for centuries in specific pockets of the Spanish countryside and have adapted to those specific environments. This means that they are therefore best thought of as distinct varieties, or, at the very least, as biotypes of the same grape variety (referring to the locally-grown old vines). The wines of each will differ ever so slightly because they reflect the genetic and phenotypic differences of each grapevine. Drinking window: 2023-2025.