Clos des Lambrays 2016 Clos des Lambrays Grand Cru          95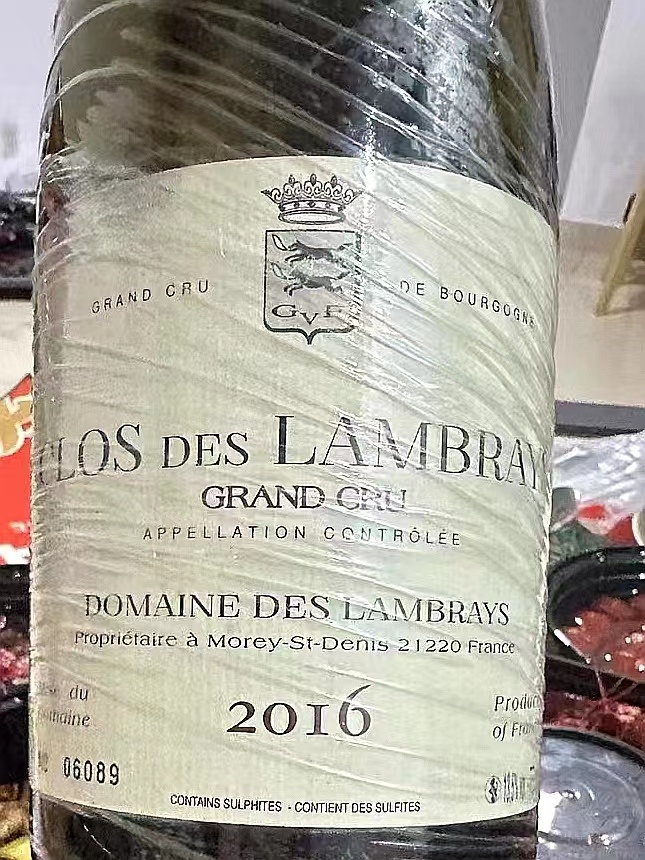 The 2016 Clos des Lambrays, a standout wine of remarkable purity, strikes me as being very much a tale of two cities, or somewhat more precisely, of two origins. The first origin is of its winemaker, as anyone with a little experience in drinking Burgundy and this domaine's wines specifically over the years will immediately recognize this is as being very much a Thierry Brouin wine. The second origin is that of the vintage, as the 2016 Clos des Lambrays also speaks very clearly of the delicious wines that are typical of Burgundy's 2016 red wines. I could actually also mention that the Clos des Lambrays estate has long been one of Burgundy's most prestigious and finest (elevated from premier cru to grand cru status in 1981, with its own Appellation d'Origine Controlée or AOC, it is 8.84 hectares large and the Clos des Lambrays estate owns almost all of it, or 8.66 hectares); its wines sought after by world collectors everywhere. And so, anyway you slice it or add it up, it all makes for a pretty exciting combination of factors.
Medium pale bright red colour: this wine's very pretty colour is about as far removed from a dark Syrah or Cabernet Sauvignon wine as you can imagine. The very complex, fresh nose offers red and black cherry, raw beef, orange peel, earth tones, flint, and smoke, plus a really penetrating floral lift of rosehip and violet. (The strong floral note clearly showcases the 85% whole bunches that were used to make this wine.) In the mouth it is at once sappy and pure, with sneaky concentration to its steely core of vibrant floral red berries and herb flavours. Very precise on the silky, long back end, leaving hints of Earl Gray tea (bergamot) and stem-derived herbs on the aftertaste. Aged in fifty percent new oak, but so well-balanced you can hardly tell. It is a delightfully lifted, pretty wine that is all about delicacy and refinement (the grapes were picked relatively early, from September 24-29), rather than power and size: those who prefer wines styled after Modigliani rather than Rubens will have a field day with it, those who prefer a little more opulence will take a shine to other vintages. One last word: drink up sooner rather than later, to enjoy this beauty at its best; there really isn't much to gain by letting it sit in the cellar for too long. Drinking window: 2026-2033.
Tiberio 2015 Trebbiano d'Abruzzo Fonte Canale                      98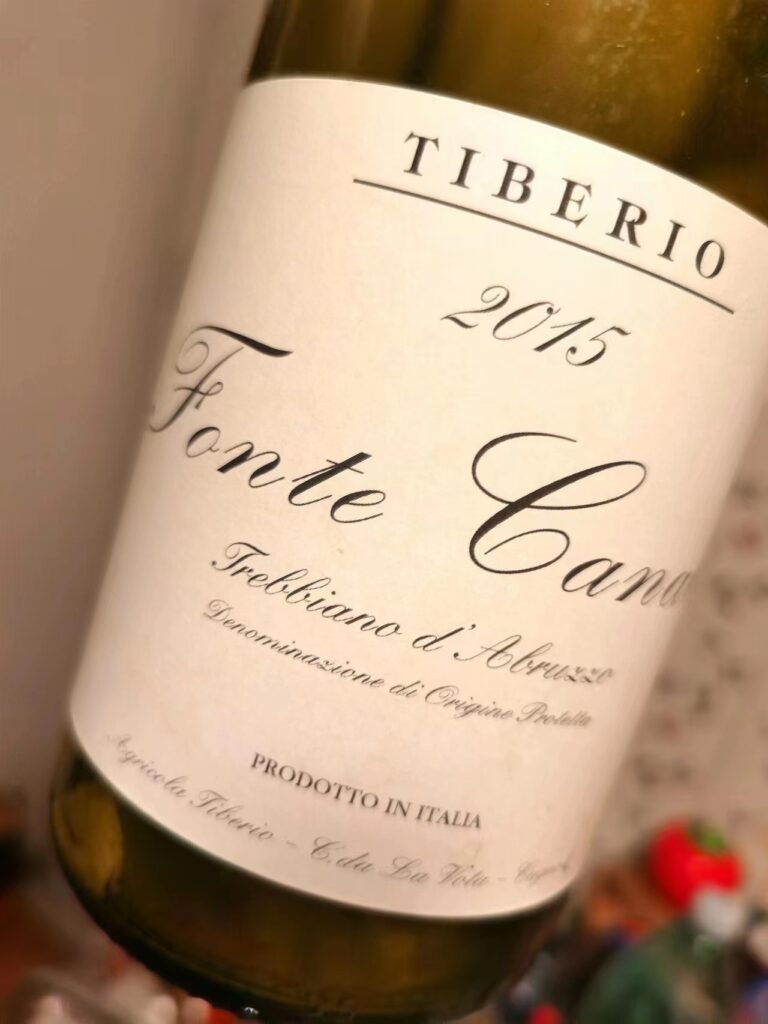 A wine I know extremely well having had it close to a dozen times since before and after its release, the 2015 Fonte Canale has never been anything but exceptional. If it's not the best Fonte Canale ever made (it has to duke it out with the other-wordly 2016 and 2018 for that title: a little more time will tell), it comes darn close; and if you consider Fonte Canale is one of Italy's ten-twelve best white wines, well, that ought to tell you something right there. It is a unique wine in that it is made with very old vines (pushing ninety years of age) growing in a specific, small part of Tiberio's extended Trebbiano Abruzzese holdings where the water table is such that these old vines, already blessed with rooting systems never have any trouble finding water, even in droughty years when all the vines around them have leaves this and that side of yellow. Fonte Canale is not just made with a very rare grape (Trebbiano Abruzzese is extremely rare nowadays: Valentini and Valle Reale also grow it, but most Abruzzo white grape vineyards are planted to Trebbiano Toscano, Mostosa and Bombino Bianco, though human nature being what it is everyone will tell you they have Trebbiano Abruzzese growing, given it's a much higher quality variety) but also a specific old biotype, that carries appropriately enough, the Fonte Canale name. In other words, this wine is made from extremely old vines of a very rare high-quality grape variety and specifically an even rarer biotype of it planted on a soil that escapes drought. I trust you realize there is enough there to understand why a special wine is born.
Luminous medium-pale straw yellow. Captivating aromas of Meyer lemon, Kaiser pear, grapefruit, minerals and lemon peel, complicated by hints of pineapple curd, Islay Single Malt and white flowers. Then laser-like yet harmonious, with an enamel-shattering acidity (as I have written before, this has always been the 2015 Fonte Canale's trademark) that has taken on a more glyceral, mouthfilling quality since its release years ago. The wonderfully delineated mineral finish reverberates long and pure, offering a gentle hint of sweet spices and orange liqueur. Serve it blind and you'll have everyone thinking it's an outstanding Chablis Blanchots from a great vintage and producer. This specific bottle of the 2015 Fonte Canale was even better than the one I had when I tasted the vertical of every vintage ever made of Fonte Canale (see TerroirSense Wine Review: Vertical tasting, August 2022: Tiberio Trebbiano D'Abruzzo Fonte Canale Vertical: Every Vintage Ever Made, 2011-2019) that I had scored at the time 96 points. I do not believe I have ever scored an Italian white wine 100 points yet, but frankly, it's almost a matter of time before one between Valentini and Tiberio get there. Really well done. Drinking window: 2022-2033