Sartarelli 2011 Verdicchio dei Castelli di Jesi Classico Superiore Balciana                          94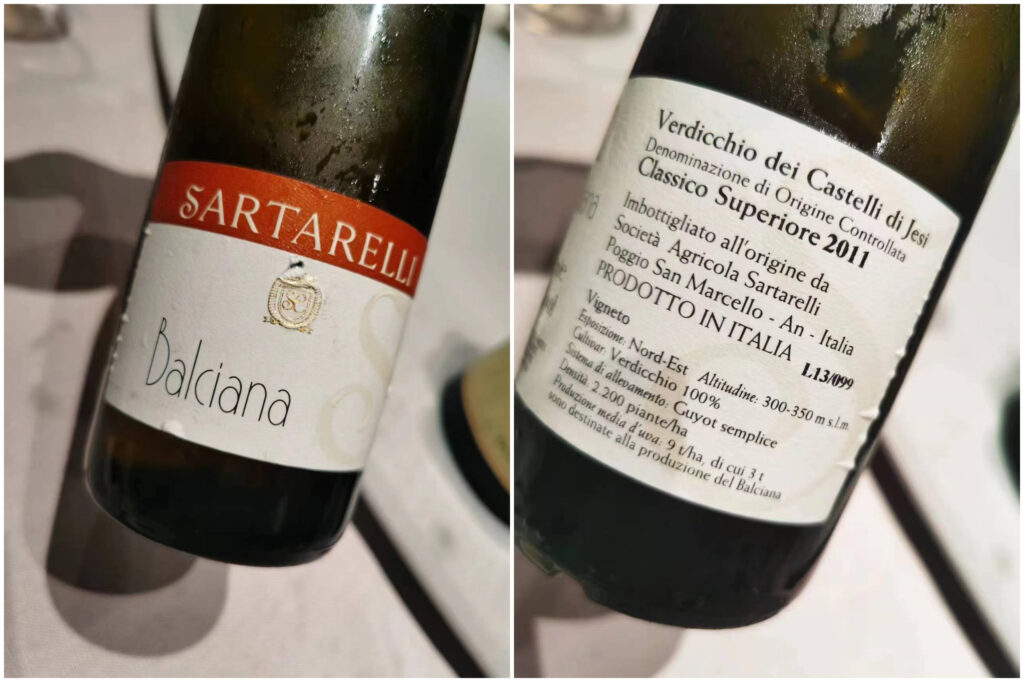 Sartarelli has long been one of the reference points for outstanding Verdicchio wines from the Castelli di Jesi denomination (that last specification is important, because Verdicchio wines from Matelica, even though the same grape is used in the two places, are completely different wines due to completely different terroirs). It would be surprising if it weren't so given that Sartarelli is a one variety winery: it makes wines only from Verdicchio, which they craft seven different wines from, ranging from sparkling to sweet. Their Balciana is a single-vineyard, classically dry wine made from late harvested grapes partly hit by noble rot (no more than 5-10%, but it depends on the vintage) and is therefore unlike any other Italian white wine made. In fact, it has much more common with some Alsatian whites, for which it is a dead ringer (especially the best Pinot Gris wines made there). Balciana used to be slightly off-dry about fifteen years ago, then the winery found people liked it even more if they fermented it to total dryness. Though I am not in the latter camp and miss the slightly off-dry wines of before (I find they were better balanced), the wine remains splendid and has long won awards and accolades of all kinds and it is universally regarded as one of Italy's twenty best white wines.
The Sartarelli 2011 Verdicchio dei Castelli di Jesi Classico Superiore Balciana is deep straw yellow-gold in colour. Captivating aromas of honey, ripe tropical fruit, apricot and sweet spices emerge on the nose with only a hint of complicating spicy botrytis. Then rich, round and mellow, with similar flavours and a long tactile finish that hints at a bittersweet almond presence. This will continue to age well for another decade at least. It is also magnificent and big enough to stand up to any white meat you can think of, from pork to turkey. Drinking window: 2023-2033.
Pazo de Señorans 2021 Albariño Val do Salnés Rias Baixas                          91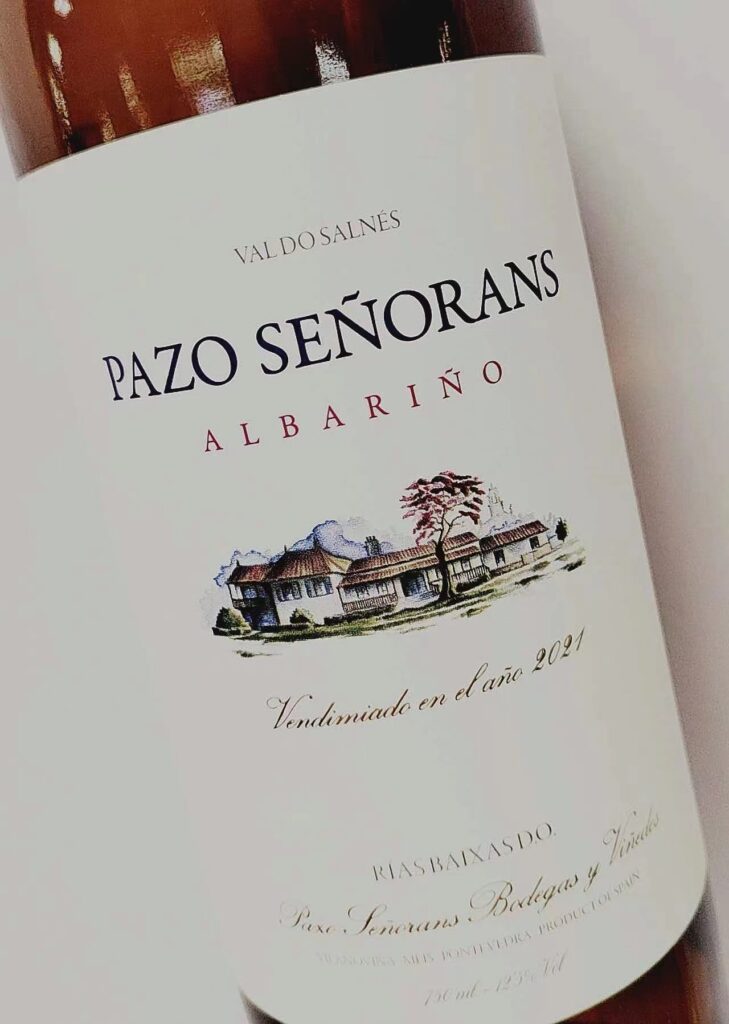 You've got to love a good Albariño wine and Pazo de Señorans is an expert on the matter, making close to ten different wines with the grapes. But while super-selections and single vineyard wines usually impress the most, the quality of a wine estate is best judged by the entry level wine and here passes with flying colours. This lovely wine is outstanding.
Pale straw yellow. Oyster shell, iodine, lemon, lime, rosemary and white fruit aromas and flavours jump from the glass. At once refreshing and saline, but with sneaky texture and depth, this lingers long on the clean rising finish. A knockout with shellfish but big enough to stand up to simple fish dishes too. Drinking window: 2023-2036.