In China, Moscato d'Asti is so popular it has its own Chinese name, or rather nickname: "xiao tian shui". As can be clearly inferred from this name, Moscato d'Asti is viewed as a reasonably priced, fresh and sweet wine of low alcohol content, that is approachable and easy to drink. It is considered to be neither an expensive "noble" ageworthy red wine nor a dessert wine of Sauternes or Tokaj 6 puttonyos or more sticky sweetness. It is a wine that enjoys extremely high popularity levels in China's domestic wine market and can be easily found on the wine list of many restaurants, something that is not at all true of many other Italian wines. The key to Moscato d'Asti's popularity is that it's very versatile with all kinds of Chinese cuisines, from the more delicate to even highly spicy ones! Crayfish hot pot matches well as Moscato d'Asti helps diminish the dish's spicy sensations, while with roasted leg of mutton and Beijing roast duck Moscato d'Asti helps reduce the impression of oiliness. This is why to many Chinese drinkers, Moscato d'Asti is the "little sweet water" or "xiao tian shui" , sort of a "universal drink" of the wine industry. However, because of its high popularity, and ensuing heavy market competition, not to mention the public's perception that the wine is always nothing more than a simple and easy quaff, Moscato D'Asti wines imported into China are all over the board quality-wise. In fact, the uneven quality of different Moscato d'Asti bottling is something that cannot be condemned enough, the responsibility of which clearly lies on the shoulders of those who allow such poor wines to be called "Moscato d'Asti" anyways, benefiting from that denomination's name while at the same time damaging the wine's name and reputation.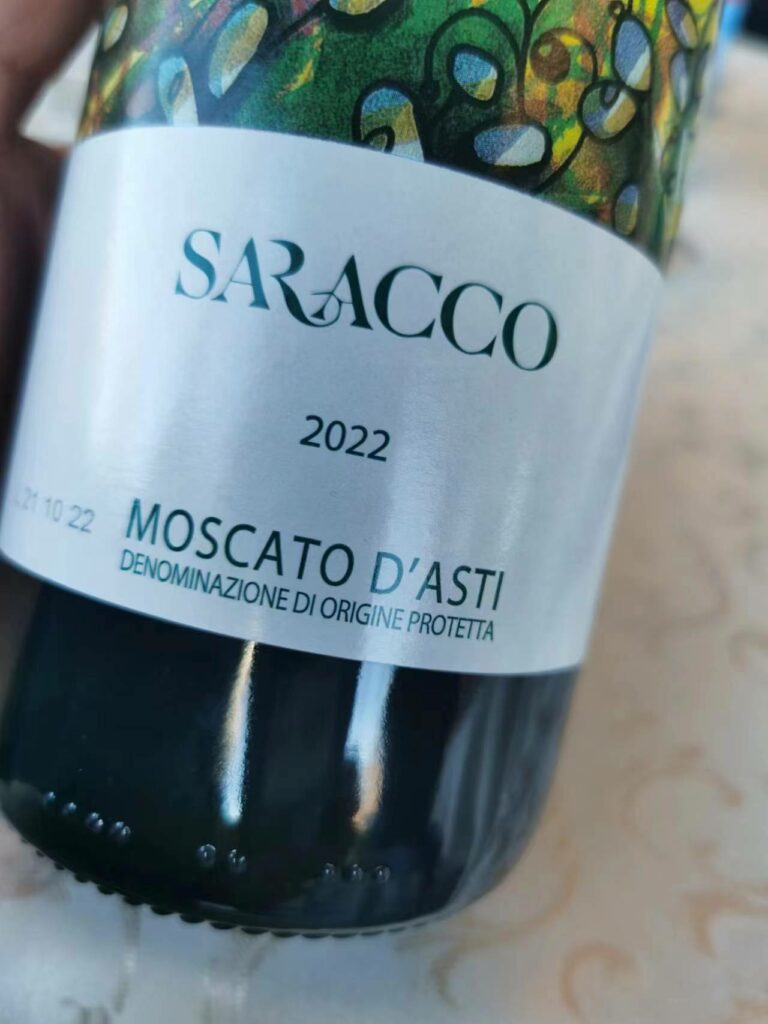 But for all the so-so bottliong of Moscato d'Asti out there, you then have Paolo Saracco: Saracco's wine is different, as he is, by far, the best producer of Moscato d'Asti. Think of him as you would the DRC or Château Latour equivalent of Moscato d'Asti.
I recently had the good fortune of being able to visit Paolo Saracco at his eponymous winery and meet both he and his lovely wife, as well as his Export Director Paolo Clemente. And I can assure you that when I was on my way there, I was filled with curiosity and many questions to which I was eager to find answers. So just why is it that Paolo Saracco's Moscato D'Asti is of such high quality?  Why is he, and how did he become, the benchmark of the industry? Why can Moscato d'Asti not be anything other than simple and easy to drink? Will it have the potential to age? Safe to say, my winery visit has answered all my questions!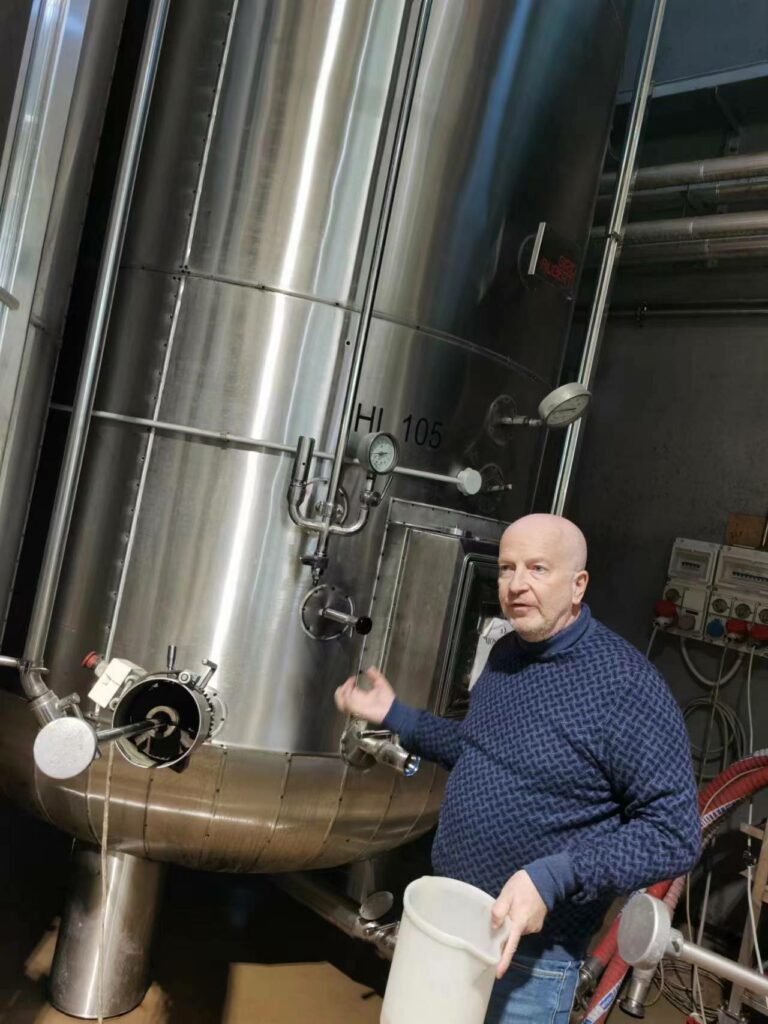 Moscato Bianco, a truly unique grape variety
When it comes to the Muscat grapes ("uve Moscato" in Italian), there is an unbelievable amount of confusion and inaccuracies even when you hear famous experts talk or happen to read what some wine writers are putting down onto paper or screen. To begin with, "Muscat" does not exist, so it is plain wrong to say "This is Moscato wine" or "I am drinking a Moscato wine". Just like you don't drink a "Pinot wine", because you and everybody else knows only to well to say if it is a Pinot Noir, a Pinot Blanc or a Pinot Gris wine one is talking about or drinking, so it is with the almost endless number of Moscato varieties and biotypes and their wines. So there is not one Moscato variety, but a big family of related grapes that grow all over the world, each of which looks and behaves differently and gives very different wines. Most are related to Moscato Bianco, which is in fact the grape used to make Moscato d'Asti wine. If you wish to know everything about Moscato varieties, I refer you to Ian D'Agata's seminal book "Native Wine Grapes of Italy", the recognized world bible and multi-award winning tome on Italian grapes and wines (published by the University of California Press). Here is a short excerpt relative to the Moscato family of grapes taken from D'Agata's famous book:
"In brief, the Moscatos, or various Moscato grapes (Muscat, in English) comprise one of the largest groups of grapes, and include a rainbow of fragrant and colorful varieties, from yellow to pink to red to almost black.
Though there are some Moscato-named varieties that are unrelated to the others, the majority are in fact related:  hence I have defined them a family, instead of a group. The list includes all the best-known ones, like for example: Moscato Bianco, Moscato di Alessandria (in Italy, its official name is Zibibbo, but that name is used almost exclusively in Sicily), Moscato Giallo, Moscato Rosso di Madera (also known as Moscato Violetto in Italy and Muscat Rouge de Madère in France), Moscato Giallo, Moscato Rosa, Moscatello Selvatico, and Moscato d'Amburgo (or Muscat of Hamburg)."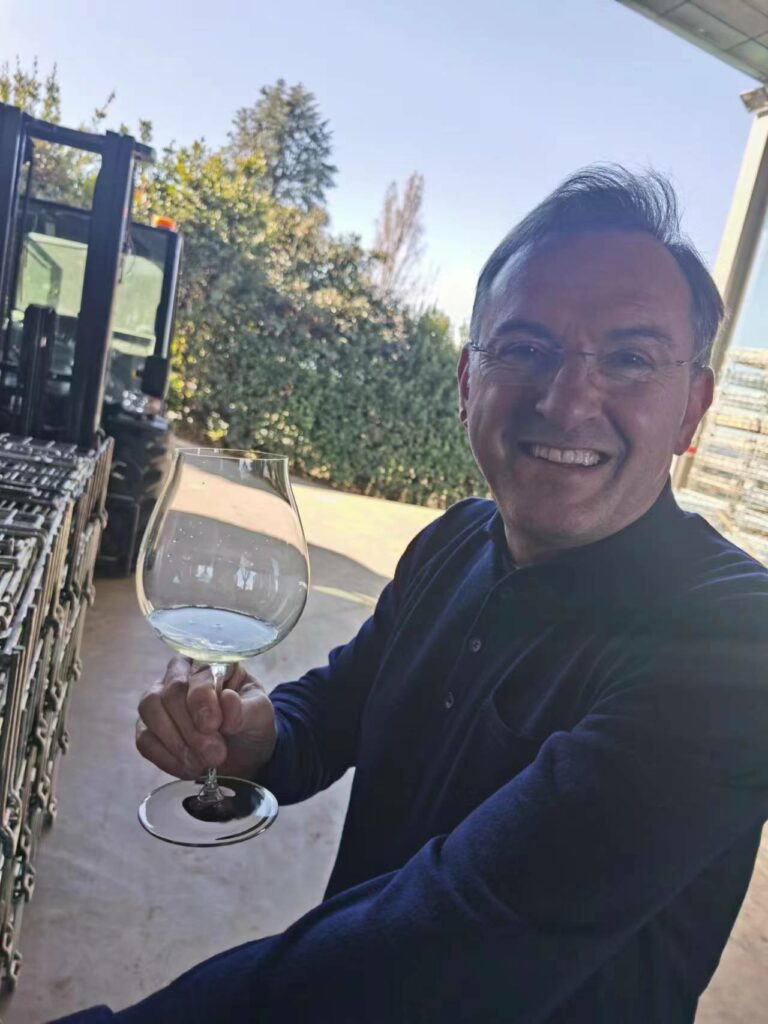 Moscato Bianco is one of the most common grape varieties in Italy. There it is mainly planted in Piedmont where it is the second most planted variety (that's right, even more planted than Nebbiolo, which is only the third most planted wine grape in Piedmont). In Piedmont it is used to make three different wines: Piemonte Moscato, Moscato d' Asti, and Asti), which are the most important production areas with Moscato Bianco as the main raw material. It can be vinified into a sweet, fragrant sparkling wine and even a classically dry wine, though those are very rare in Piedmont. The wine has obvious aromas of musk, white flowers, grapefruit, orange, honey and of fresh grapes themselves. The alcohol level of Moscato d'Asti wines is usually low.
In fact, Moscato d'Asti, good old "sweet water", may be the most popular sparkling wine in the world. Full of bubbles, even people who never drink can feel, after just one glass, simple happiness, just like what is written in one of the many songs either titled "Moscato" or that contain the worked in the lyrics, such as for example in "When things get hard to swallow we need a bottle of Moscato."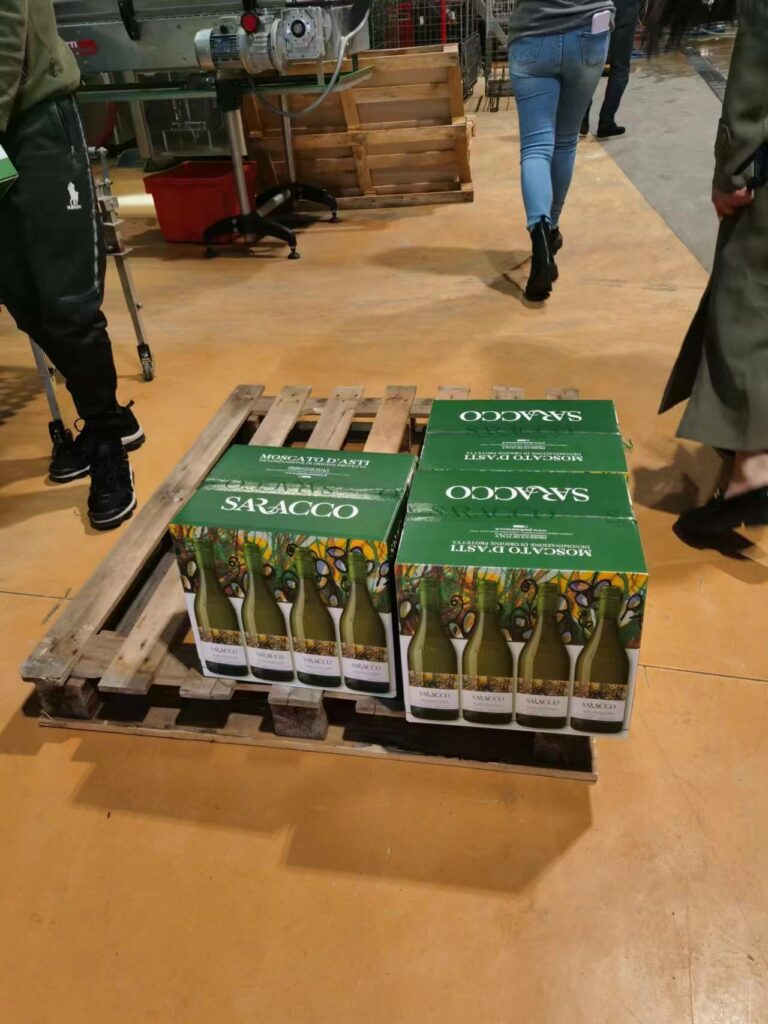 About the winery
The Paolo Saracco winery is located in a small city in the center of the Moscato d'Asti denomination, Castiglione Tinella. The Saracco family has been producing this aromatic wine in the region since the early 1900s, growing their own grapes and owning their own vineyards. For example, documents show that already in 1900, the family under founder Luigi Saracco was bringing aromatic Moscato Bianco wines to market selling them in bulk to companies producing absinthe and or vermouth. In the 1950s, under the leadership of Luigi's son Giovanni, the company grew rapidly, acquiring vineyards and increasing production. Then in 1988, Paolo Saracco (Giovanni's son and current owner) took over running the winery, and it was he who decided to start estate-bottling his Moscato d'Asti wine after studying oenology. And it is safe to say that he has never looked back, going from worldwide accolades to awards to successful wine sales, and in so doing helping to turn Moscato D'Asti from what was once a fairly rough wine, produced almost exclusively by large-scale distilleries and mass industrialists into the popular drink it is today.
Most of the Paolo Saracco vineyards are located in the territory of the commune of Castiglione Tinella. "It's the terroir that really decides how our Moscato d'Asti wine will be" told me Saracco during my recent visit at the winery. He also summarized how important the subsoil is for growing his grapes, explaining that Moscato Bianco is far more sensitive to differences in soil and subsoil than is commonly believed. Saracco's vines are mostly planted on soils characterized by layers of sand, silt, grey clay and limestone (containing fossils of shells and oysters), and therefore is ideal for enhancing the aroma of Moscato d'Asti. According to Paolo, a real winemaker knows how to identify plots of land in the best areas, and so over the years the Paolo Saracco winery has bought vineyards in specific high-quality areas in the territories of the communes of Castiglione Tinella, Santo Stefano Belbo, Castagnole Lanze and Calosso. These by now fifty hectares of grapes are grown sustainably in harmony with nature and with attention climate-induced changes throughout the year. The soil's mineral content, combined with the local meso- and microclimates, altitude, and sunlight hours, make all the difference (though individual producer skill also counts for a lot, but Paolo is too modest to say that).
His Moscato Bianco grapes and wines are full of aroma: this is because all the processing steps in the winery are done to maintain and preserve the grape's aroma and flavour potential.
The wines in this tasting report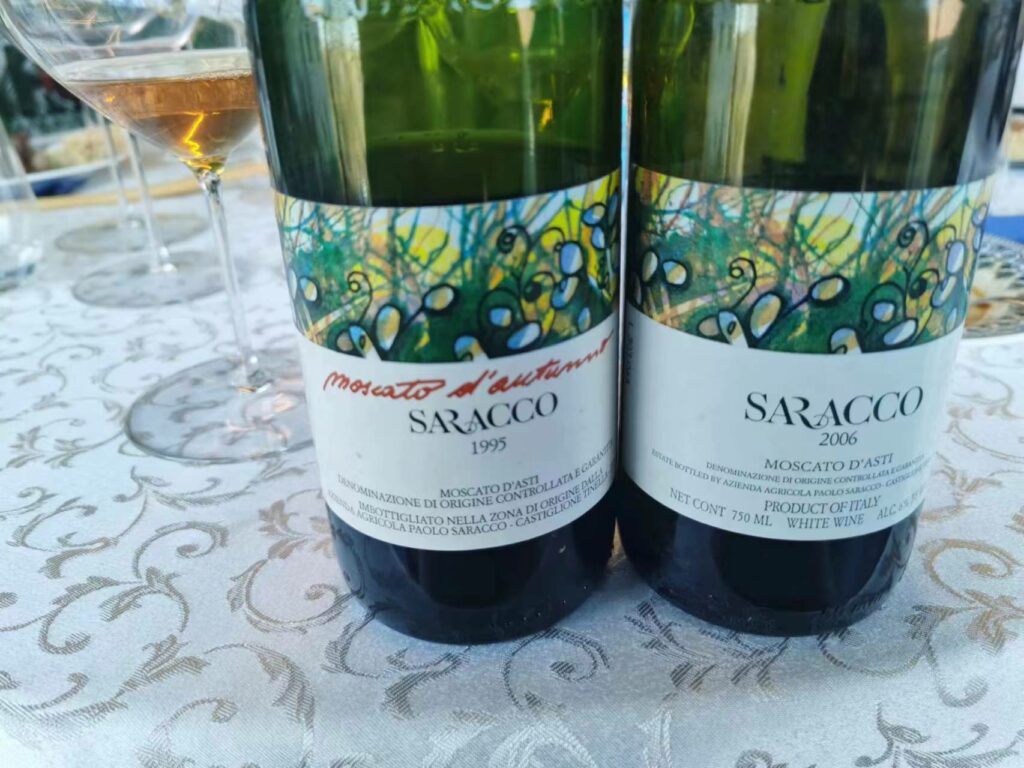 Paolo Saracco 2022 Moscato d'Asti             91+
Light green lemon color. The iconic aroma of white Muscat grapes is very obvious here, including fruit aromas of peach and citrus, plus pretty floral aromas like of orange blossom. Then refreshing acidity, sweet but not oily, very balanced and long. Even though this is beautiful and ready to drink, it still is probably too young to show all it can. Believe it or not, this wine will likely age fifteen years and more without a problem. Drinking window: 2023-2032.
Paolo Saracco 2006 Moscato d'Asti            93
Bright lemon yellow. Fresh white flowers, peach, pear and green apple aromas on the inviting nose. The taste is very pure, with a crisp but harmonious acidity, supporting the fruity taste of apple and pear, with a sensation of many layers, and a very long, very complex aftertaste. This wine is certainly not your average, everyday Moscato Bianco wine; just imagine that it is almost twenty years old and it is just fantastic. Could you ever imagine that a Moscato Bianco wine could age and improve for that long? Drinking window: 2023-2028.
Paolo Saracco 1995 Moscato d'Autunno          95
Bright amber. The aroma is very rich, with nuances of chestnut honey, tangerine, lychee and other sweet fruits, as well as beeswax, smoked minerals and honeysuckle. The complexity in the mouth is outstanding too, in terms of richness and diversity of fruits, flowers and spices. Full and round, with a balanced acidity, the overall sensation is of a gorgeously plump, creamy smooth aged Moscato Bianco wine. The finish is extremely long. This is the top bottling from Saracco, made with grapes picked in the oldest vineyards from Castiglione Tinella in late autumn evening, with better concentration. Marvelous almost thirty years old wine, like no other Moscato Bianco wine you will have ever tasted. Drinking window: 2023- 2028.