Part a: The China Wine Summit, or CWS
by Yumi Liu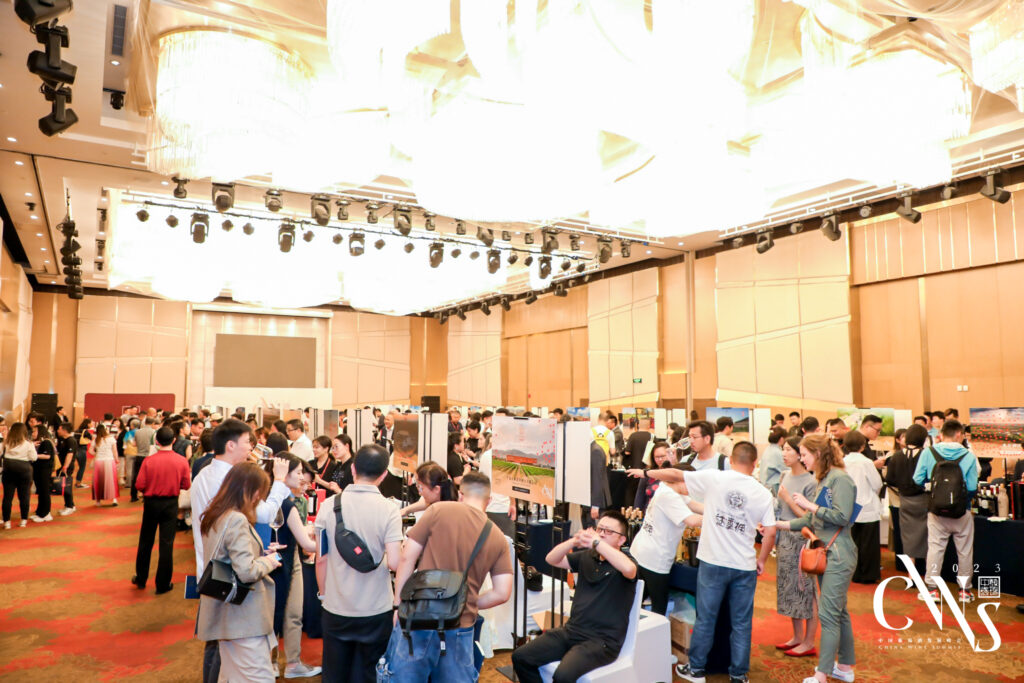 Over the weekend of May 27 and Sunday May 28, 2023, I attended the China Wine Summit (CWS) in Shanghai for the second year in a row. In fact, this was the sixth edition of the CWS, first launched in 2014. Unlike other wine shows devoted to Chinese and other wines, the CWS exercises a pre-selection of wineries that may attend, thereby guaranteeing a high-quality offering of wines to be tasted for all the attendees. The CWS has always been a prestigious event, with the first few editions chaired by Jancis Robinson MW, Bernard Burtschy (at the time the wine columnist for France's biggest daily, Le Figaro (and also generally acknowledged to have then been the country's most important wine critic along with Michel Bettane) and Canadian-Italian Ian D'Agata, by all accounts one of the world's biggest Italian wine experts with numerous award-winning books to his credit, at the time Contributing Editor of Decanter and later Senior Editor at Vinous. The CWS has changed slightly in format over the years, for example morphing from an every two years affair (and a two day one at that) to an annual one day event, but its core has remained the same, consisting in: a salon with winery-manned tasting stalls open to wine lovers and professionals alike; masterclasses; an academic conference featuring some of China's leading grape and wine researchers and academicians; a blind tasting competition awarding the CWS medals of double gold, gold and silver; and a gala dinner. The last two editions have seen D'Agata as the sole chairman of the Experts Comittee, and he has proceeded to build a stellar panel of local wine experts that participate in the judging of Chinese wines submitted into the CWS medals competition and changes from year to year.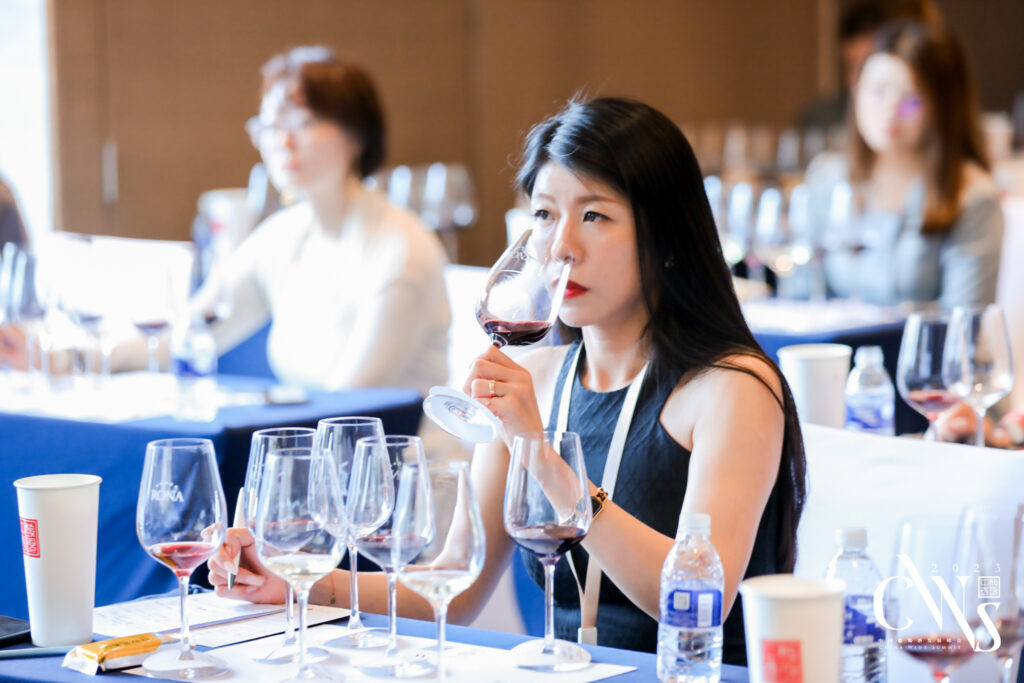 Just like last year, I spent my time at this year's CWS attending the masterclasses and walking around the tasting stalls meeting the winery owners and tasting as many wines as I could. I did so often in the company of Ian D'Agata, and what follows were some of our favourite wines (Please note: for a full tasting report on the medal-winning wines of the 2023 CWS, please see Ian D'Agata's upcoming CWS Medal Winning Wines report here at the TerroirSense Wine Review in a few weeks time that describes over fifty award-winning wines).
Part b: Some of our favourite wines at the 2023 CWS
by Ian D'Agata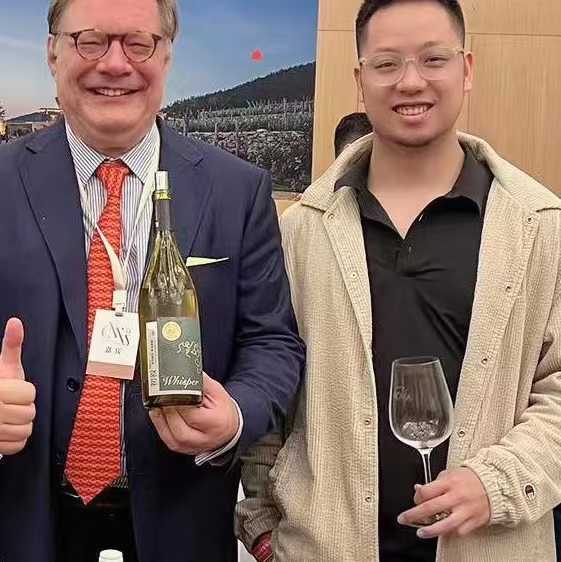 When tasting wines at wine fairs or in guided tastings, it is not necessarily always those that win the highest medals, garner the highest scores, or are the biggest, most-structured and/or most expensive and famous, that one ends up liking exclusively. Quite often one might walk away with unexpected memories of lovely wines made with rare grapes, or in small volumes, or that speak especially well of a specific terroir, or of a winemaking style. In other words, wines that have something to say that is different or specific to them:  that something has a special meaning of one kind or another. Wines do not wine medals, if for no other reason that the wineries do not enter every single wine they make into wine competitions, which happens for a variety of reasons, not the least important of which is the sheer cost that endeavour entails. However, I have also found over the years that many wineries often have a mistaken impression of which their best wines really are; or to put it more precisely, they are sometimes unaware of just how good some of the wines they view as less important wines are and of how overrated some of those they consider to be most important are. I have seen this happen time and again, all over the world. I well remember the time I was visiting a winery in Spain and the producer looked at me and said that the Chardonnay wine we were tasting was at "…about 80% of where I and my winemaker want it to be".  Which was all just fine and dandy, if it wasn't for the fact that the thing was poor at best (hopelessly low in acidity, over-oaked, over caramelized and tropical) and that I for one wouldn't have thought it to be even at 10% of where I, and I think most people with even a minimum of experience with fine Burgundies, Sonoma or Niagara Chardonnay wines, would have liked it to be. Similarly, when I was still a panel chair at the International Wine Challenge in London, a Barolo producer asked me which wines of his I thought he should send into the competition that year: when I told him I had thought he had made a beautiful Barbera d'Alba that year and I recommended he send that wine in for evaluation, he was more than just a little shocked, unable to believe I wasn't picking one of his Barolos. Fact is, the Barbera wine that year was stellar (in fact the best that producer has ever made) and it had no trouble walking away with the highest medal in the competition. And so it was at this year's 2023 CWS, when many wines proved absolutely delicious and memorable, ranging from those made with supposedly "lowly" grape varieties such as Welschriesling or with strange blends including the likes of Clairette and other little-known grape varieties. But fact is, each of the wines in the following list are simply delightful wines, and many downright of a world-class quality level, wines that would have easily won gold medals (and many would have won double golds) had they been entered in this year's CWS blind tasting award medals competition.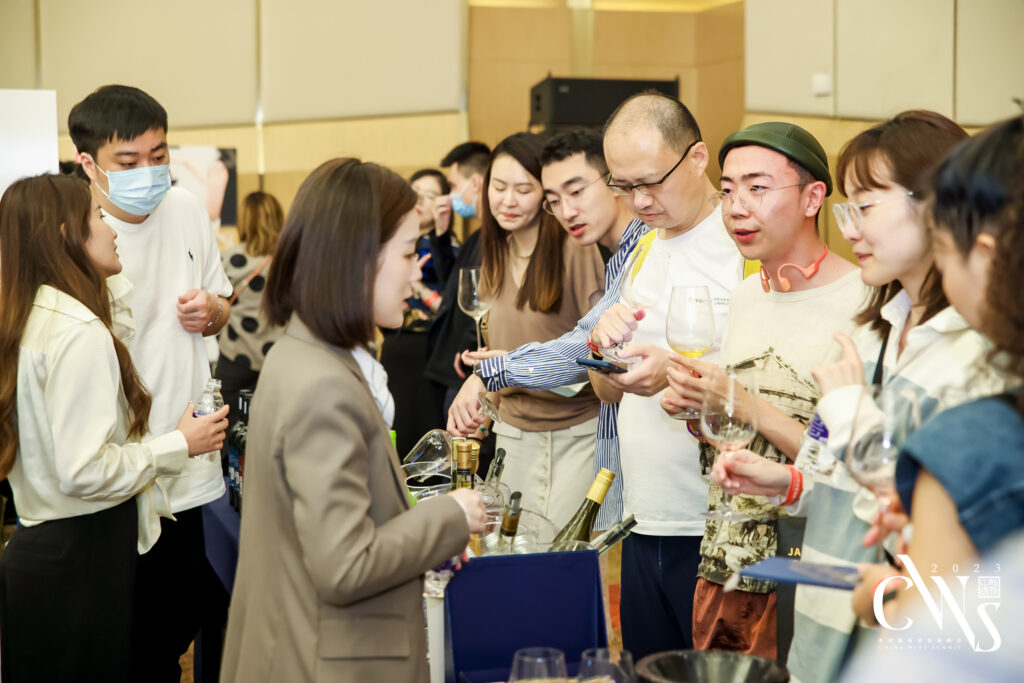 Part c: The wines in this report
by Yumi Liu and Ian D'Agata
All the following wines were tasted in non-blinded fashion at the China Wine Summit held in Shanghai on May 27 and 28, 2023. None of the wines in this report had been entered into the medal awards competition of he CWS, as the wineries chose to present other wines of theirs for medal consideration.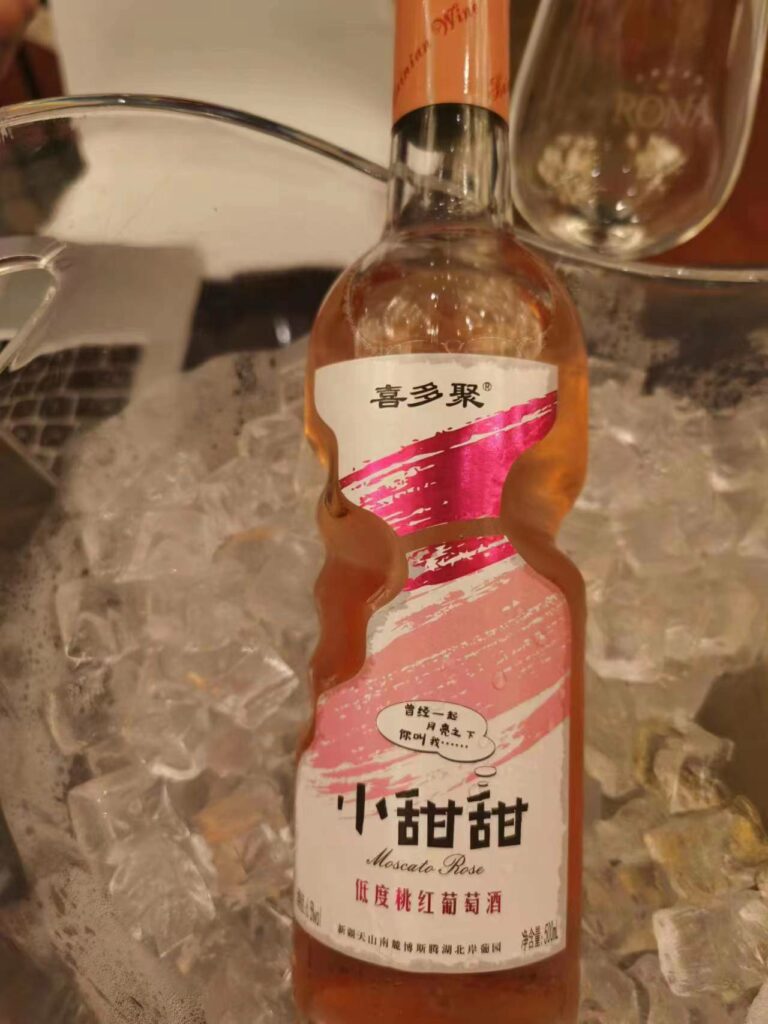 It is an extremely eclectic and interesting list of wines, running the gamut from easy-going approachable whites to heavily structured, layered reds to luscious yet lifted sweet white wines. Also of real interest is how these wines are made with a large variety of different wine grapes, from ultra-famous ones such as Syrah and others like Petit Manseng that aren't planted as much all over the world but that have clearly demonstrated to give outstanding, world-class wines on Chinese soil. And even some varieties that have beenr educed to after-thoughts most everywhere, like Welschriesling (or Riesling Italico) that even in China is now being mostly used for production of inexpensive, uncomplicated quaffers of no pretense: and yet one Welshriesling wine not only garnered the highest score in this article, but was really one of the five or six best wines we tasted all day at the show. There's food, er drink, for thought there; or to put it another way, it's yet another clear-cut demonstration of the amazing diversity of wine terroirs that exist in China and how real the country's potential is to make world-class wines from numerous different grape varieties. Fr sure, the country needs to focus on those grapes that appear to be giving outstanding results most everywhere they are planted and in the hands of many different producers (so as to eliminate the variable of one grape performing well just because of the talent of one or two individuals): but we are reaching a large enough critical mass of wines in China to state fairly comfortable that the future of Chinese wines made with Marselan, Gernischt, Cabernet Franc, Petit Manseng and Chardonnay is very, very bright indeed. And there are enough good, if still very few examples of Tempranillo, Malbec, Syrah, Riesling, Petit Verdot, Pinot Noir, Viognier. Aglianico, Sangiovese and Dolcetto wine being made and that have real potential too. And a Welshriesling as good as the one you'll read about in this article also leaves you really wondering as to the grape's potential in the country. Is it a one-shot wonder? In that case, there's no need to say anything more. But if future vintages were to be of a comparable quality level, well…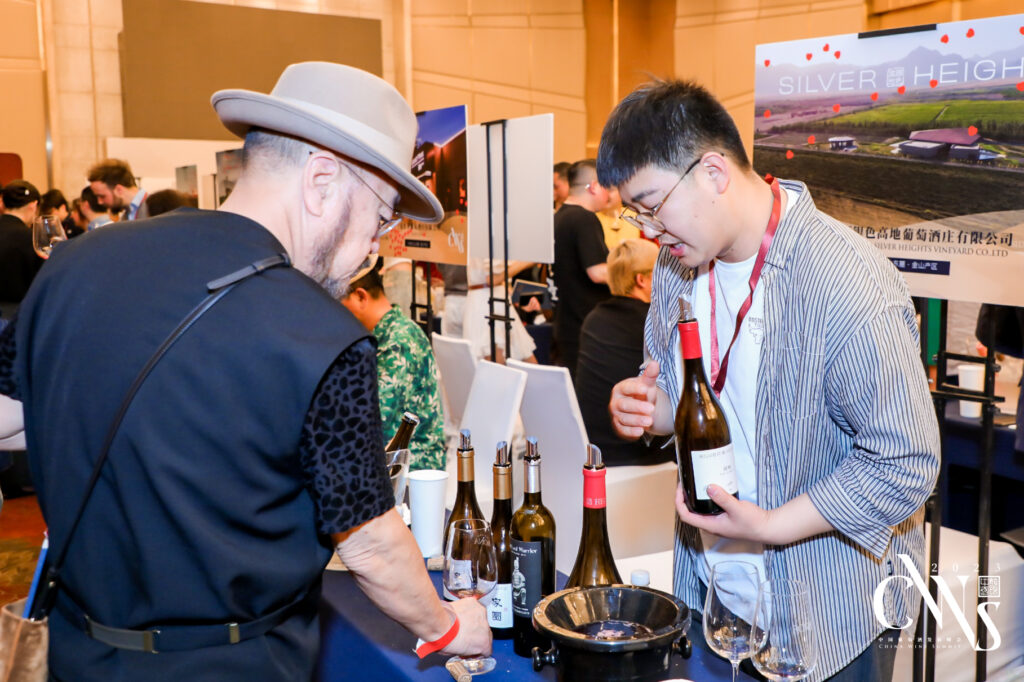 Bainian Manor.
Bainian Manor NV Moscato Rosa Heshuo Xinjiang           90
Bright pink. Simple but inviting aromas and flavours of red berries, candied violet, quinine and marzipan. Genbtly sweet and not unlike a red Moscato d'Asti without bubbles, this finishes long and relatively sweet but with good floral lift to keep it focused and energetic. Drink up soon for maximum enjoyment. Drinking window: 2023-2024.
Chateau Tang.
Chateau Tang 2020 Blanc Yantai Shandong                91
Light lemon yellow colour. Offers crisp aromas of pear, green apple, white flowers and musk. In the mouth, it is light-bodied and nicely harmonious, boasting the freshness, sweetness and harmony of honeyed lemon juice reminiscent of cool-cliamte Chardonnay, but also showcasing a slightly fruity chewiness on the long bright finish typical of Petit Manseng. Very food-friendly, it can be used to accompany a variety of dishes and will prove a very good choice as a wine-by-the-glass choice in bistros and restaurants. A blend of Chardonnay (78%) and Petit Manseng (22%), this is lovely. Drinking window: 2023-2025.
Copower Jade Winery.
Copower Jade 2019 Syrah Reserve FEI Dry Red Wine Yongning Ningxia        93
Good full purple-red colour. Typically Syrah on the nose, with oodles of thick and sweet black plum, blackberry, black cherry, violet and dried rose aromas. In the mouth it is rich and full, a little like milk chocolate- and hazelnut coffee-infused grape juice. Boasts beautifully balance of fruit and acidity, with ripe tannins providing the glossy fruit with plenty of support and speaking of the well-dosed, restrained use of barrels. This is an outstanding Chinese Syrah wine that is very promising. Drinking window: 2023-2027.
Li's Estate.
Lisi 2022 Italian Riesling Sissi Yinchuan Ningxia                           95
Bright medium-deep yellow colour with golden tinges. The inviting, very complex, nose is full of intense floral and fruity aromas of passionfruit, pineapple, yellow peaches, and lifted by lily and jasmine. Enters with an off-dry quality, then more austere and classically dry on the long layered finish, with outstanding clarity and cut to its ripe orchard and delicate tropical fruit flavours. The aftertaste has a glyceral quality that leaves an impression of roundness and off-dryness but the penetrating acidity keeps this dancing on your taste buds from start to finish. By far one of the best Welshriesling wines I have ever tasted outside of Austria, this is a real knockout. And now I can't wait to try both older and newer vintages. Drinking window: 2023-2026.
Longting Vineyard.
Longting Vineyard 2020 Petit Manseng Reserve Dry White Penglai Shandong      92
Luminous straw yellow color. The nose is rich and aromatic with notes of honey and tropical fruits such as mango and pineapple, with a hint of golden acacia flowers. The palate is bright and juicy, with a clean mouth feel and no sugar residue! Rich, floral and fruity flavours are complicated by obvious minerality are enlivened by vibrant acidity. The close is long and precise. Another spectacular dry Petit Manseng wine from China. Drinking window: 2023-2027.
Longting Vineyard 2020 Petit Mangsen Jade Art Series Late Harvest Penglai Shandong                                       93
Vibrant golden yellow color. The enticing aroma of white flowers, nectarines, pears and honey is extremely pure and fragrant. Then very fresh and long, with sultry but refined flavours of tropical yellow fruit and orchard fruit cocktail that are very lifted and boast excellent inner-mouth perfume. Not as rich and complex as the same wine made in 2019 (in many respects the best sweet Petit Manseng wine Longting has ever made), but refined and very vibrant with beautiful acidity, impeccable balance and layer after layer of flavours lingering nicely. Drinking window: 2023-2027.
Runaway Cow.
Runaway Cow 2022 Whisper White Blend Yantai Shandong  91
Light yellow color. Very fresh and pure aromas of ripe citrus, mango, apricot and peach. In the mouth, the acidity, body, and structure are well-balanced and the wine offers a very refreshing mouthfeel. The finish is long and energetic. A blend of Sauvignon Blanc, Clairette, and Sauvignon Gris, this isn't the last word in complexity but is absolutely a joy to drink and will match with many different dishes, lightly spicy ones included. Drinking window: 2023-2025.
Silver Heights 2021 Chardonnay Jinshan Ningxia        93
Bright lemon yellow. Fresh banana, tangerine and grapefruit aromas and flavours are complemented by a lily floral note. The acidity is lively but harmonious, and the long, very clean finish is full of mineral zing, denoting a clever use of very judiciously used oak. Silver Heights owner and winemaker Emma Gao makes an absolutely stellar Chardonnay wine, easily one of China's ten best, but the really noteworthy thing about it is she keeps improving upon it year after year.  Drinking window: 2023-2027. (YL)