Luis Seabras Vinhos 2021 Xisto Ilimitado Branco Douro Portugal                  93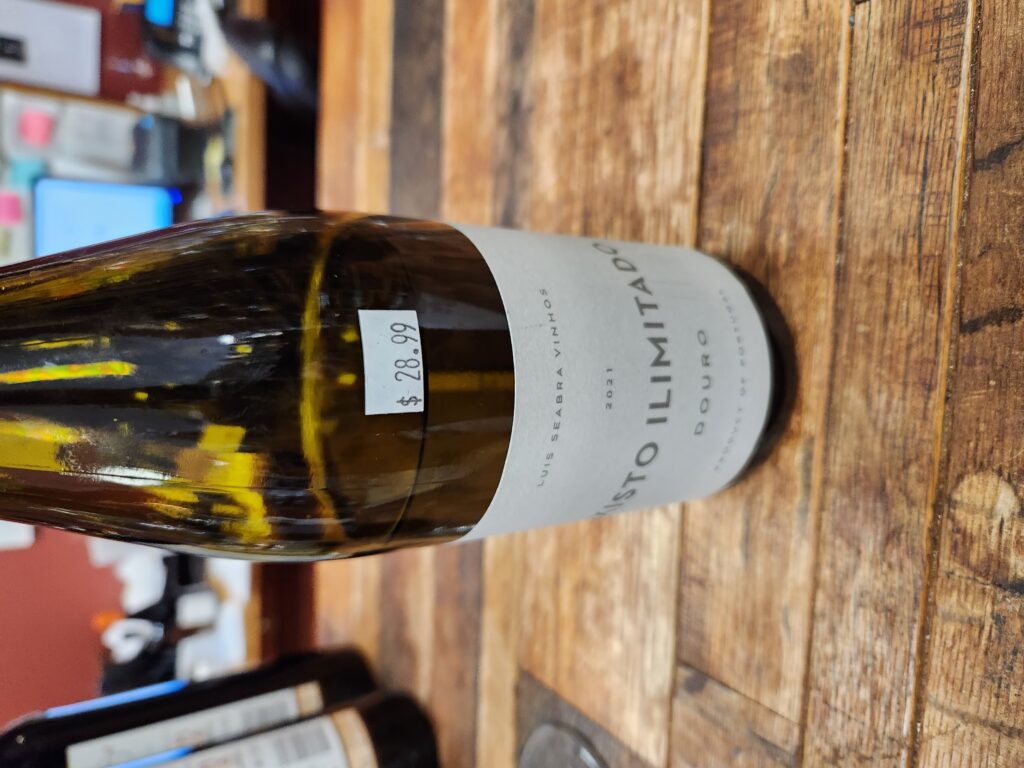 by Robert Millman
Many subscribers to the TerroirSense Wine Review probably know that the quality and availability of Portuguese wines, red and wine, has left the station and is gaining momentum. However, we are still some distance from the wide spread purchases of Portuguese wines as alternatives or additions to wines from other European nations. This was brought home to me recently when I had the opportunity to taste a highly regraded Portuguese white wine from venerable vigneron Luis Seabra. This is introductory white so to speak and is a blend of four local grapes of which 60% is Rabigato. These grapes are just as local as many of Italy's many indigenous grape varieties.
One of the best features of this wine is that it is about 12.5% alcohol only, which contributes significantly to the tasting pleasure the wine affords. There is a dry, earthy quality to it which distinguishes it from most non-Portuguese white wines. There is not a hint of over-ripeness, sweetness, or cushioning fatness: You really taste into the terroir. The chewy earthy texture with its stony grip is complemented by palate-staining crisp citrus tones and an overlay of pear. Above all, it is the texture of the wine which dominates the palate. (I might add I find this same thing in better Portuguese red wines as well.) And it just so happens that the price of the Xisto Ilimitado is remarkably fair given the wine's intrinsic value. If I were compelled to make a comparison, the Xisto Limitado tasted something like a cross between a chewy Rully Blanc and full bodied Premier Cru Chablis like a Fourchaume. But this is merely for the sake of reference. The wine has its own specificity which is most attractive. This is a serious white wine for just as serious fish and shell fish preparations. Though it tastes complete and ready to drink at this stage, it will likely age nicely for some time. Highly recommended! Drinking Window: 2023-2028
Château des Laurets 2014 Croix des Laurets Montagne Saint-Émilion Bordeaux                         91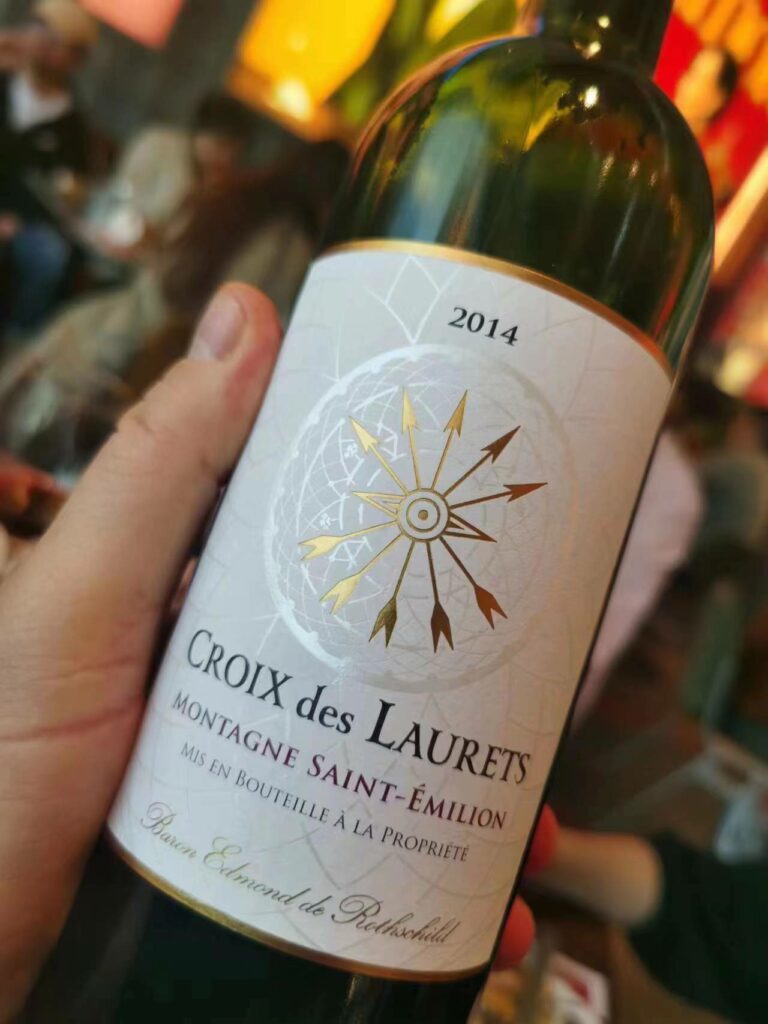 by ian D'Agata
Know how you are often asking yourself, friends and wine store personnel about a nice easygoing red that would be just perfect for a simple home cooked evening meal or to share with friends at an uncomplicated get-together? Look no, further, the Château des Laurets 2014 Croix des Laurets Montagne Saint-Émilion Bordeaux is the wine for you.
Château des Laurets has been part of the Baron Edmond de Rothschild portfolio of properties since 2003, but it is neatly differentiated from most other Bordeaux properties as it owns vineyards in two different Appellations, Puisseguin Saint-Émilion and Montagne Saint-Émilion, two of the so-called "Saint-Émilion satellite appellations". Croix des Laurets, differently from Château des Laurets which is the Puissguin Saint-Émilion estate, is a Montagne Saint-Émilion; the latter appellation is the largest of the satellites, but it is also considered to be one of the two best (parts of it, at least). Beware that wine websites that refer to Croix des Laurets often get it confused with the Château des Laurets, describing the former as if it were the latter, beginning with getting the grape blend down all wrong (differently from the Château des Laurets 2014 Puisseguin Puisseguin Saint-Émilion that is an 80% Merlot and 20% Cabernet Franc blend, the 2014 Croix des Laurets is a blend of Cabernet Sauvignon, Merlot and Cabernet Franc).
The 2014 Croix des Laurets is a pretty medium-dark red-ruby colour. Aromas and flavours of blackcurrant, blackberry, cedar and coffee are complicated by hints of licorice and caramel. The mouthfeel is very smooth and vibrant, and the finish is long and easygoing. Very approachable now, this is lovely Bordeaux wine will match heavenly with any steak and red meat dishes in general, but will do splendidly with aged and is mellow enough to even handle soft cheeses too. You don't have to worry about the tannins needing more time to round out, as this very pretty wine is very drinkable now, smooth and well-balanced. It is clearly marked by the Cabernet Franc presence and much less so than the Merlot. The 2014 vintage doesn't have the best reputation in Bordeaux red wine circles, but as is more often the case than not, well-made Bordeaux wines like this one deliver surprising results when properly cellared and with enough age on them. This lovely Montagne Saint-Émilion is a case in point. Drinking window: 2023-2027.