Silver Oak 2003 Cabernet Sauvignon Alexander Valley California             93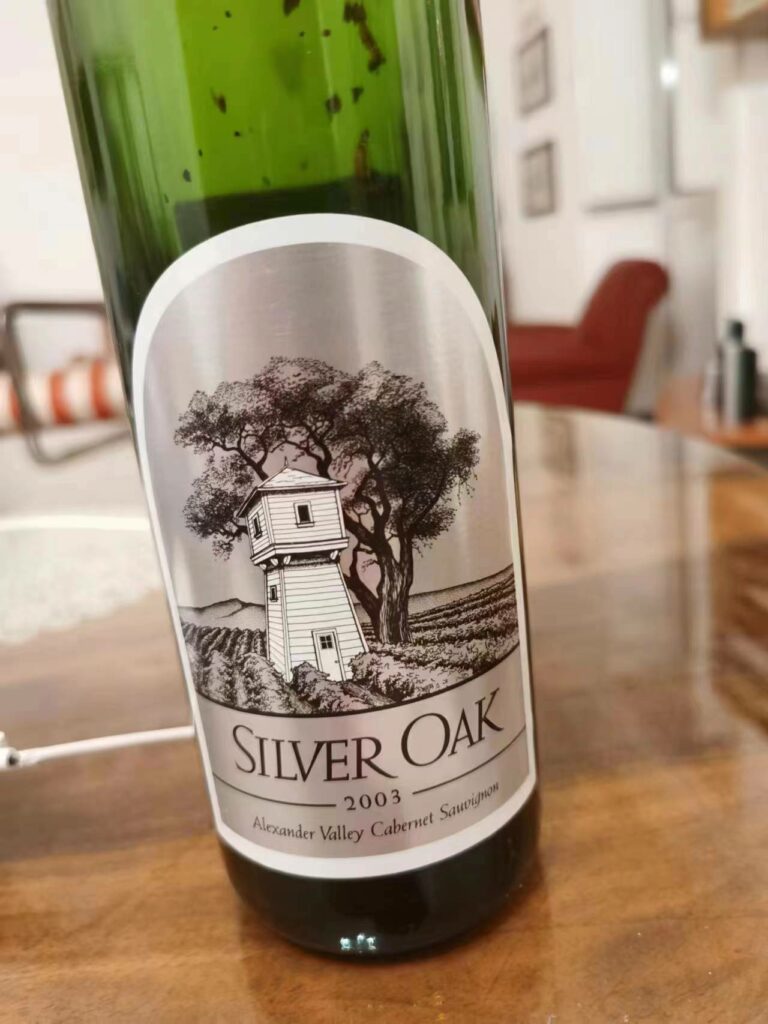 Silver Oak is a famous California winery that was long sought after especially for its black-labelled Napa Valley wine bottling, while the winery's Alexander Valley bottling was often viewed as a slightly lesser wine. That, frankly wrong, viewpoint was a common one back in the early twenty-first century, essentially because everyone back then was looking to drink the biggest and blackest wines possible, wines that held much in common with liquid blackberry jam than anything else. Back then, the Alexander Valley bottling was at a big disadvantage, as the cooler terroir did not allow to make a wine that would coat and smash people's taste buds into smithereens just like many a Napa Cab Sauv wine would. But Silver Oak's Alexander Valley was in fact always a great wine, and of the two Silver Oak Cabernet Sauvignon bottlings, it is the one I have the most vintages of in my cellar.
The 2003 offers a beautiful demonstration of how the Silver Oak Alexander Valley bottling could deliver a wine of both power and finesse. Beautiful deep ruby-red with a small garnet-brick coloured rim. The enticing nose showcases very intense and pure aromas of blackberry and violet pastille, complemented by baking spices,, black tea, mint and minerals. Whiffs of cocoa, forest floor and ginger emerge with aeration. Then similar flavours in the mouth, that are precisely delineated and suave, boasting outstanding clarity and cut and extremely well-integrated oak on the long, vibrant finish. A knockout wine, this packs a ton of flavour and yet only has 13% alcohol by volume; it's drinking beautifully now, but will hold a good deal longer in a good cellar. Though it is undeniably characterized by a very ripe black and blue fruit presence, not to mention a creamy mouthcoating texture, it is nevertheless a very refined California Cabernet Sauvignon wine that leaves you wanting another glass the minute you finish the previous one, always a good sign. Drinking window: 2023-2030.
Castello di Ama Merlot 2004 Apparita Toscana                               96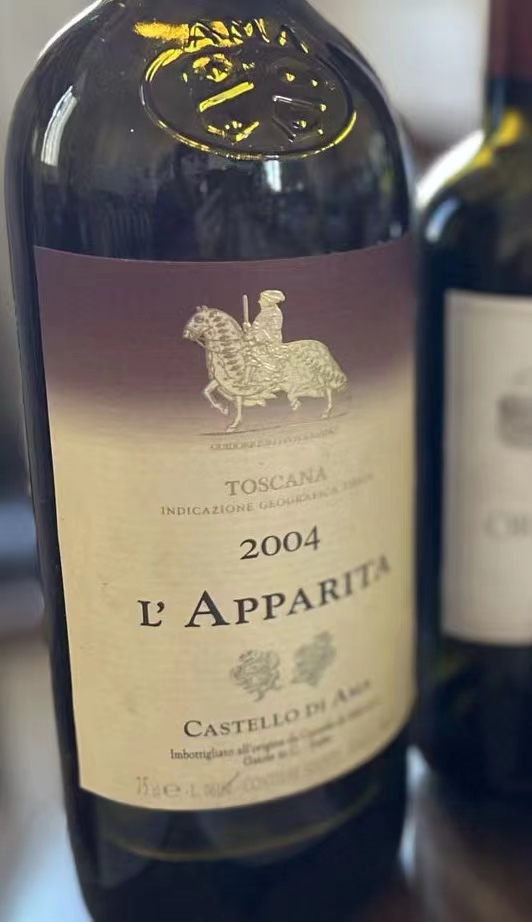 Fully saturated dark ruby-red with only a hint of a pale rim. Brooding, still youthful aromas of blueberry, blackcurrant, Oriental spices, exotic woods, minty underbrush and cocoa. Then deep, ripe and downright massive on the palate, with a multilayered but still fairly shut down quality, releasing its red and black cherry, small dark berry, cocoa and mineral nuances only slowly with prolonged aeration. At once extremely powerful and elegant, the extremely long finish features smooth as silk tannins and repeating nuances of blue and red fruit complicated by building notes of sweet spice and leather. A simply splendid, smoothly mouthcoating Merlot wine of a quality level that can be found only in Pomerol. First made in the 1985 vintage from a parcel of vines planted at the tip of the Bellavista vineyard, Apparita is generally viewed as being one world's ten or so truly memorable Merlot wines, in essentially every vintage. A wine such as this 2004 only drives that point home, and then some. (Wine lovers should also make a note that Apparita is especially impressive in smaller, more difficult vintages, such as in 1987 and 1992). Drinking window: 2023-2036.