I Veroni 2019 Chianti Rufina Riserva Terraeelectae Vigneto Quona                                        95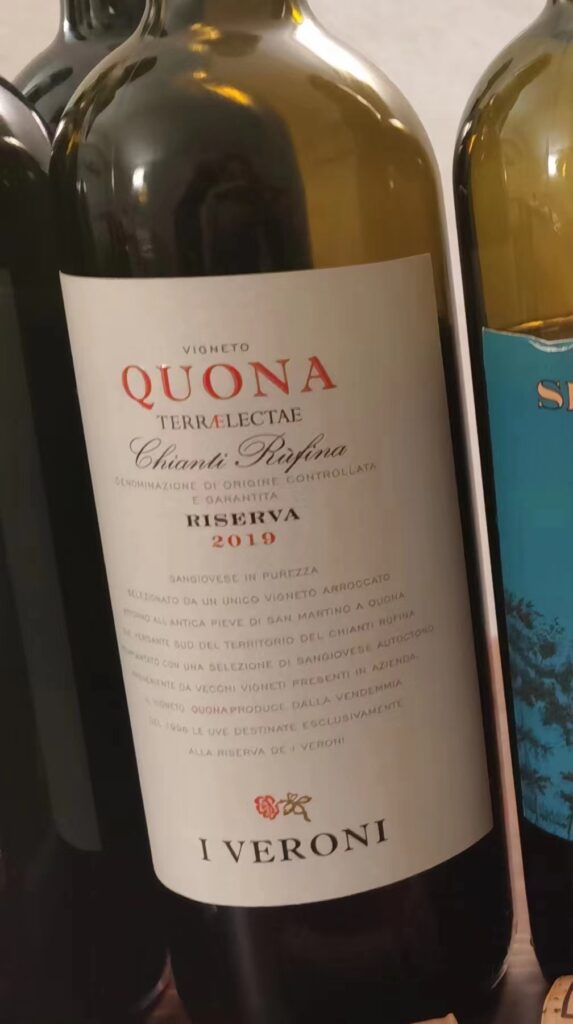 Bright red with ruby tinges. Captivating nose of red cherry, violet, and minerals, with a sultry, very appealing undertone of sweet cocoa and a complicating note of licorice. At once lifted and luscious, with pure, precise flavours that are similar to the aromas and linger on the long, creamy and polished back end. Very pretty and very Sangiovese, this is another outstanding wine from the 2019 Terrae Electae series of Chianti Rufinas that is especially deep, rich and focused. The vineyard's name derives from the vineyard being located nearby the pieve of San Martino Quona in the commune of Pontassieve. The 5.5 hectares of vines were planted in 1997 at 300 meters facing southwest on soil that is roughly 40% loam, 30% sand and 30% clay. The wine was aged in barrels and barriques for 16-18 months. Make no mistake about it, this is the best wine I Veroni has ever made. Bravi! Drinking window: 2025-2038.
Domaine Weinbach 2005 Gewurztraminer Altenbourg Sélection de Grains Nobles              96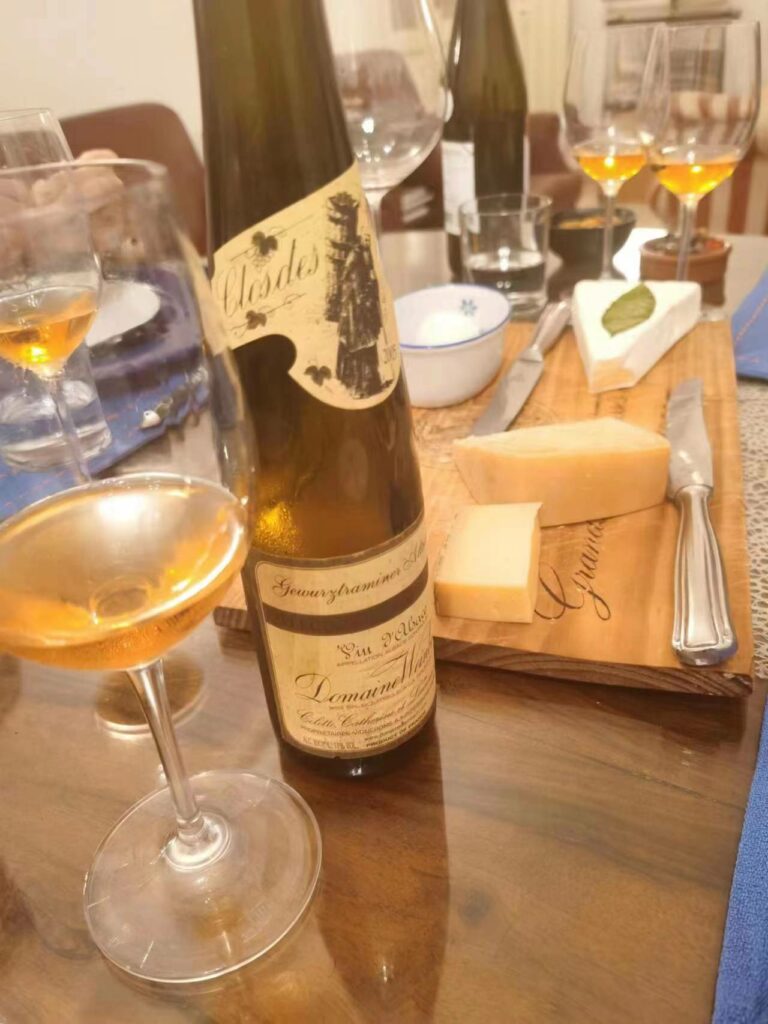 Luminous burnished yellow-gold. Intense, deep aromas of delicately marmelady noble rot-accented crystallized ginger, mango, papaya, grapefruit jam, lime cordial, lychee and rose petals. Then moderately thick, multilayered and luscious, with harmonious acidity lifting the concentrated tropical fruit and caramel flavours on the long, mouthcoating finish. Like an ideal mix of a tropical fruit cocktail, a Key lime pie and bananas Foster, this is a very impressive sweet wine that is a more lightly-styled SGN from this famous estate, in keeping with the 2005 vintage which gave slightly less rich sweet wines than in some other even more memorable Alsace vintages. Drinking window: 2023-2035.