Ristorante Le Torri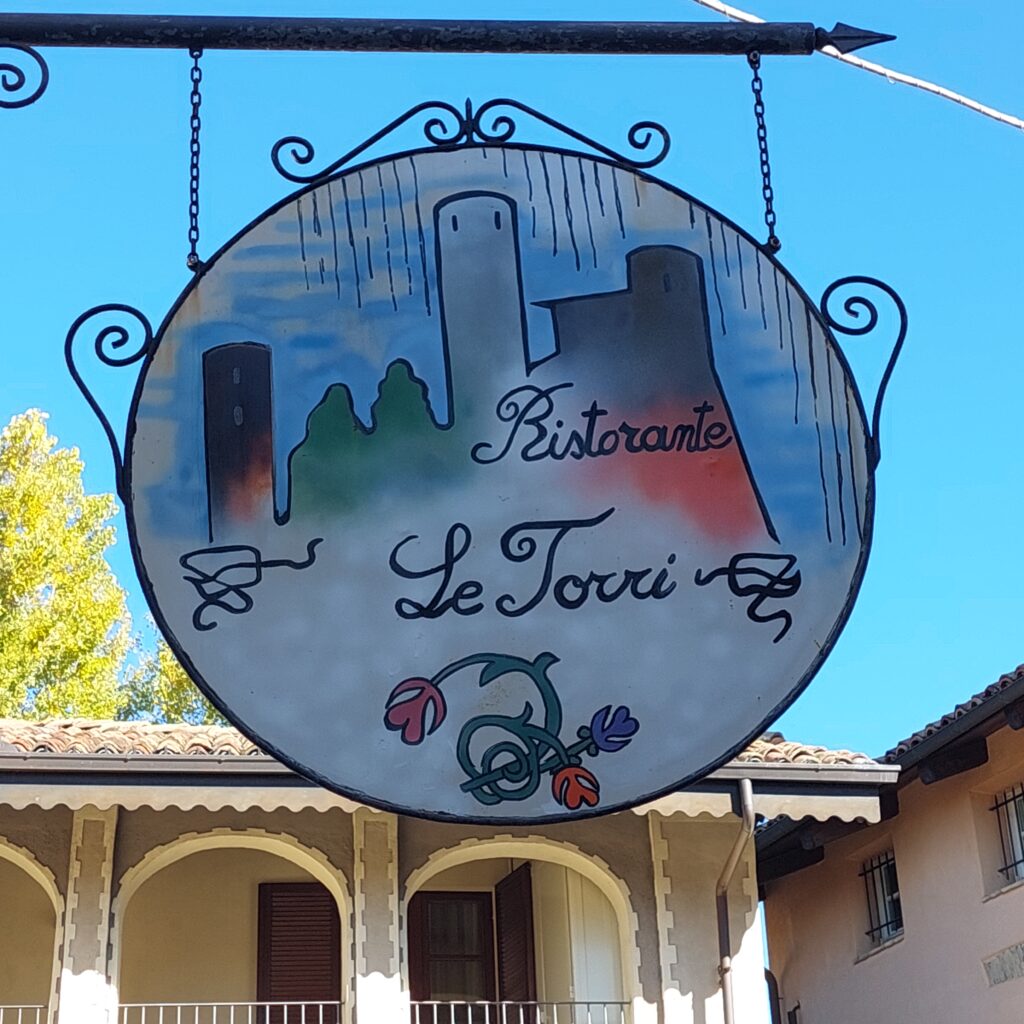 piazza Vittorio Veneto, 10
12060 Castiglione Falletto (CN)
ITALY
Tel. +39 0173 62937
The dishes
Vitello Tonnato
Ravioli del Plin al Fondo Bruno
Veal cheek braised in Nebbiolo Wine
Traditional Bonet
In the heart of the Langhe, in the ancient village of Castiglione Falletto, along the slope towards the castle, you will find the restaurant Le Torri. It looks like an old medieval house. The ambience is elegant and familiar at the same time: the interior is very bright and with a spectacular panoramic view and a large terrace that opens onto the Barolo hills.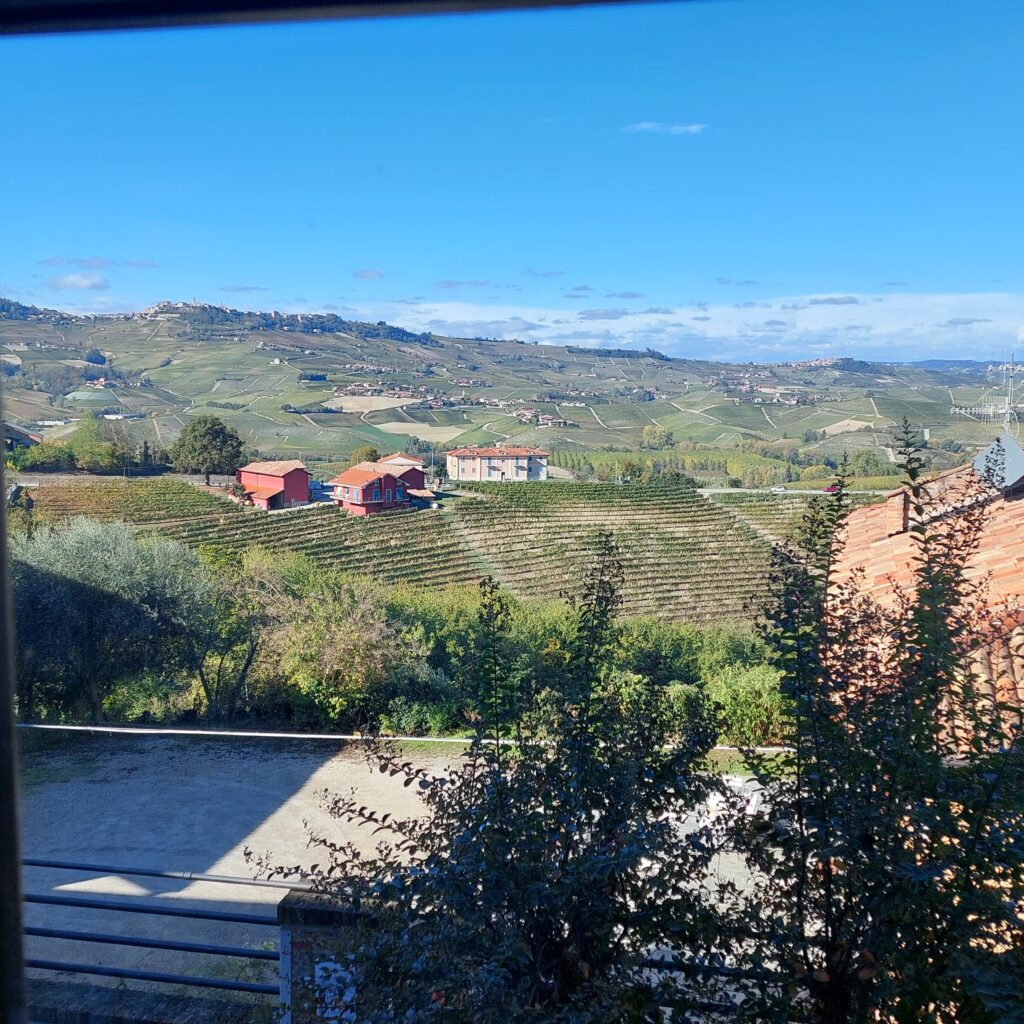 In the kitchen is the chef Luca Pellegrino, in the dining room his wife Luisa (very friendly and helpful), flanked by young but attentive, courteous, and professional staff plus their son Matteo Pellegrino, who looks after the wine cellar with passion. And it is a very important, very large, very memorable cellar.
The menu is extensive, the cuisine is traditional Piedmontese, but revisited with a touch of imagination and flair by the chef, with earthy dishes and a few seafood courses, experimenting with daring and curious combinations. Most importantly it is based on locally sourced, selected, high quality raw materials, so you won't find any Chilean Sea Bass dishes or chimichurri sauces.
We opted for the "Traditional Menu", available at € 40.00 and honestly worth every single penny.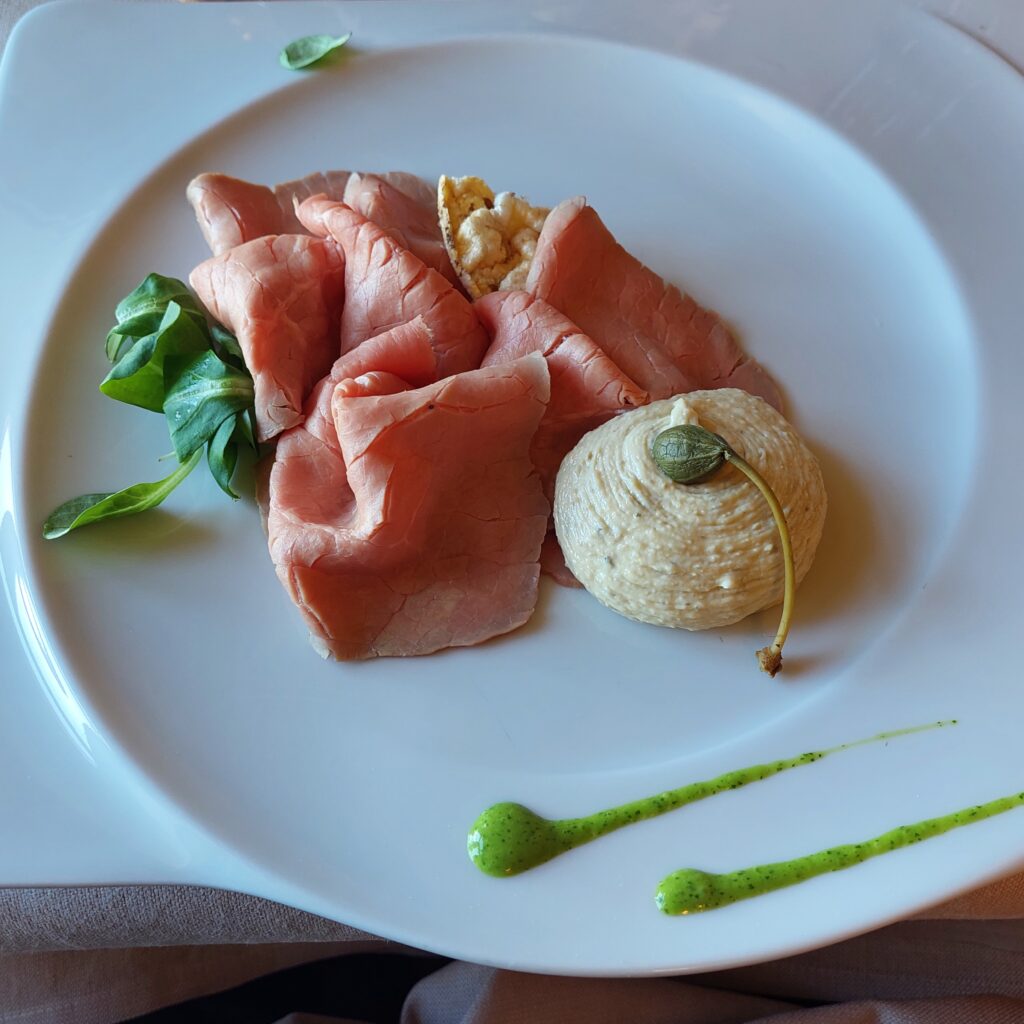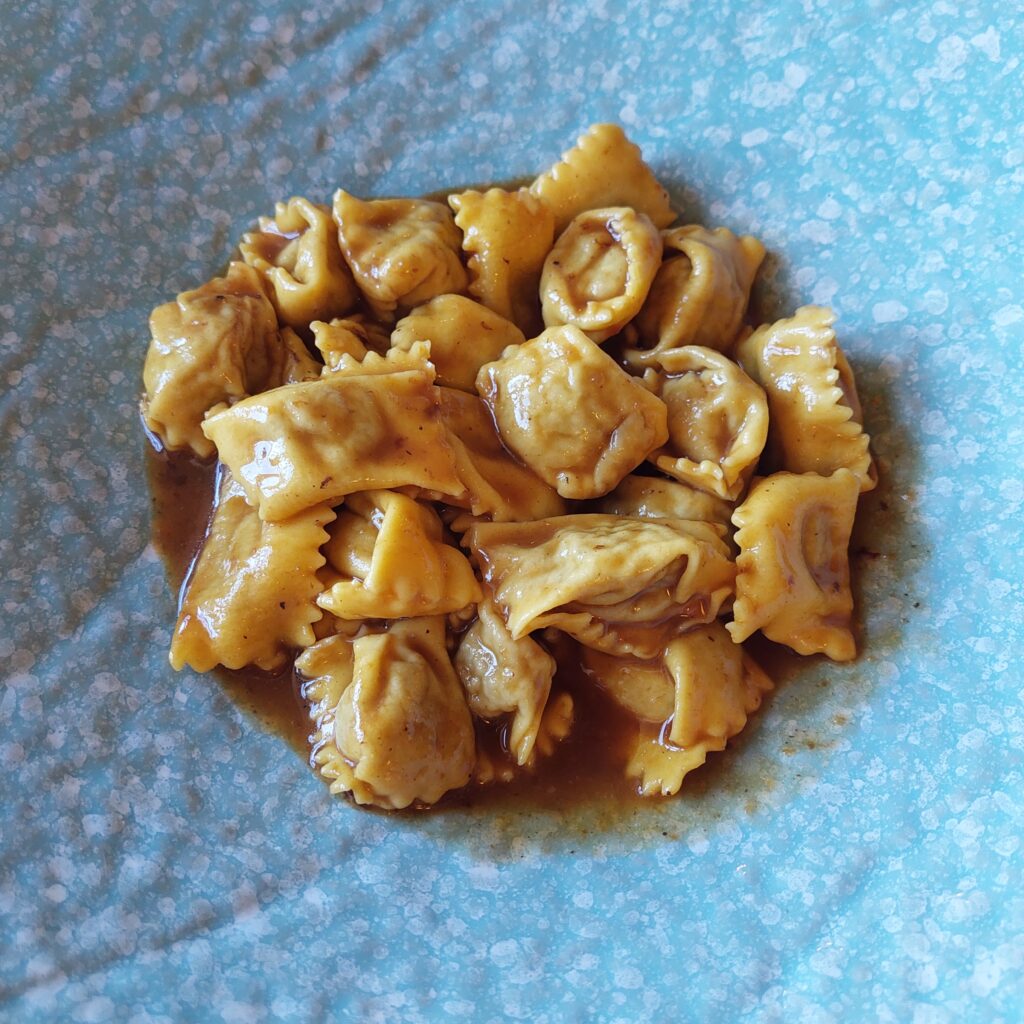 After a delicious pumpkin cream as a pre-appetizer, we enjoyed an excellent Vitello Tonnato (veal in tuna sauce) that featured a twist on the well-known recipe, as this version from Le Torri came with  a touch of basil sauce (very thin, pinkish meat, with a very good, strong-tasting sauce). The Ravioli del Plin al Fondo Bruno were excellent (some of the best I have ever tasted, with thin pasta and delicate filling) and, as a main course, it would have been hard to do better than the Veal cheek braised in Nebbiolo Wine (meat so tender it really did melt in the mouth). The sweet closure was with a spectacular Traditional Bonet, a chocolate and amaretto pudding that is one of Piedmont's best-known and I dare say best recipes.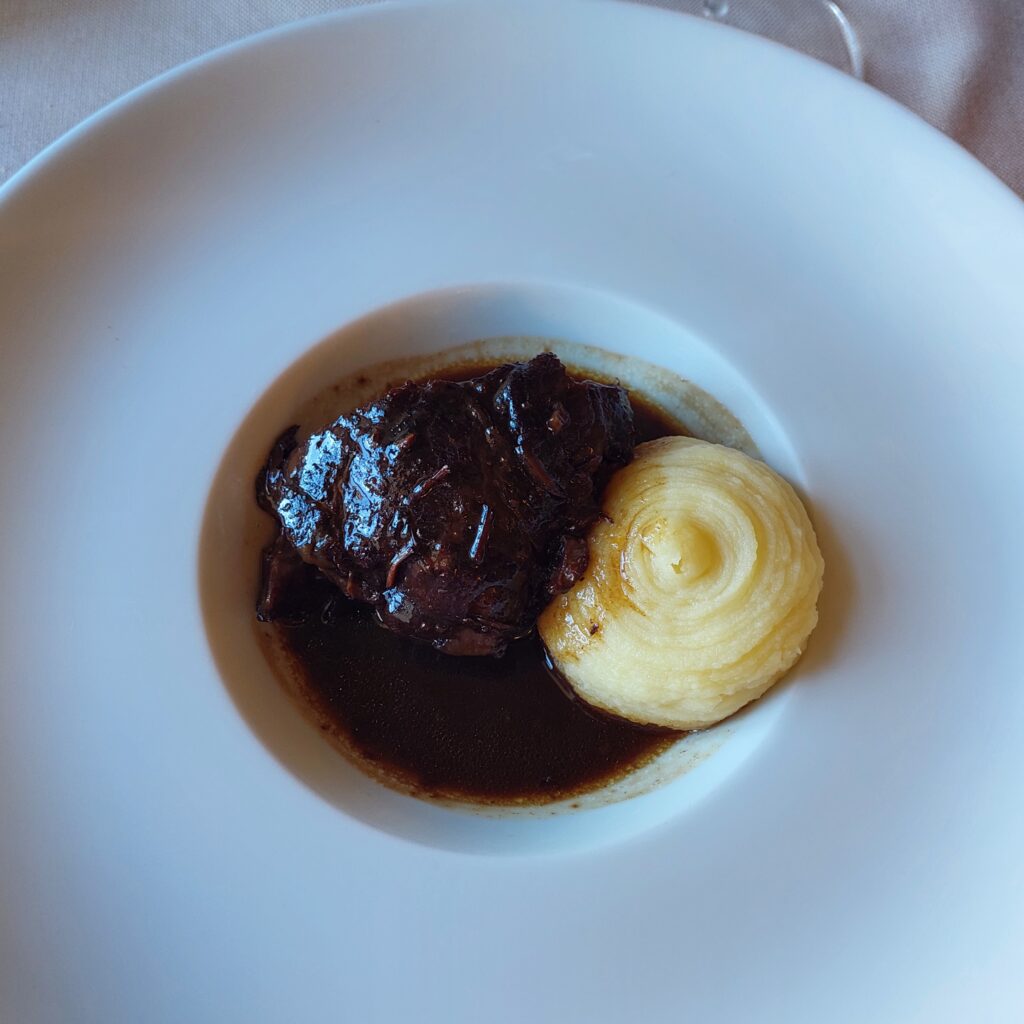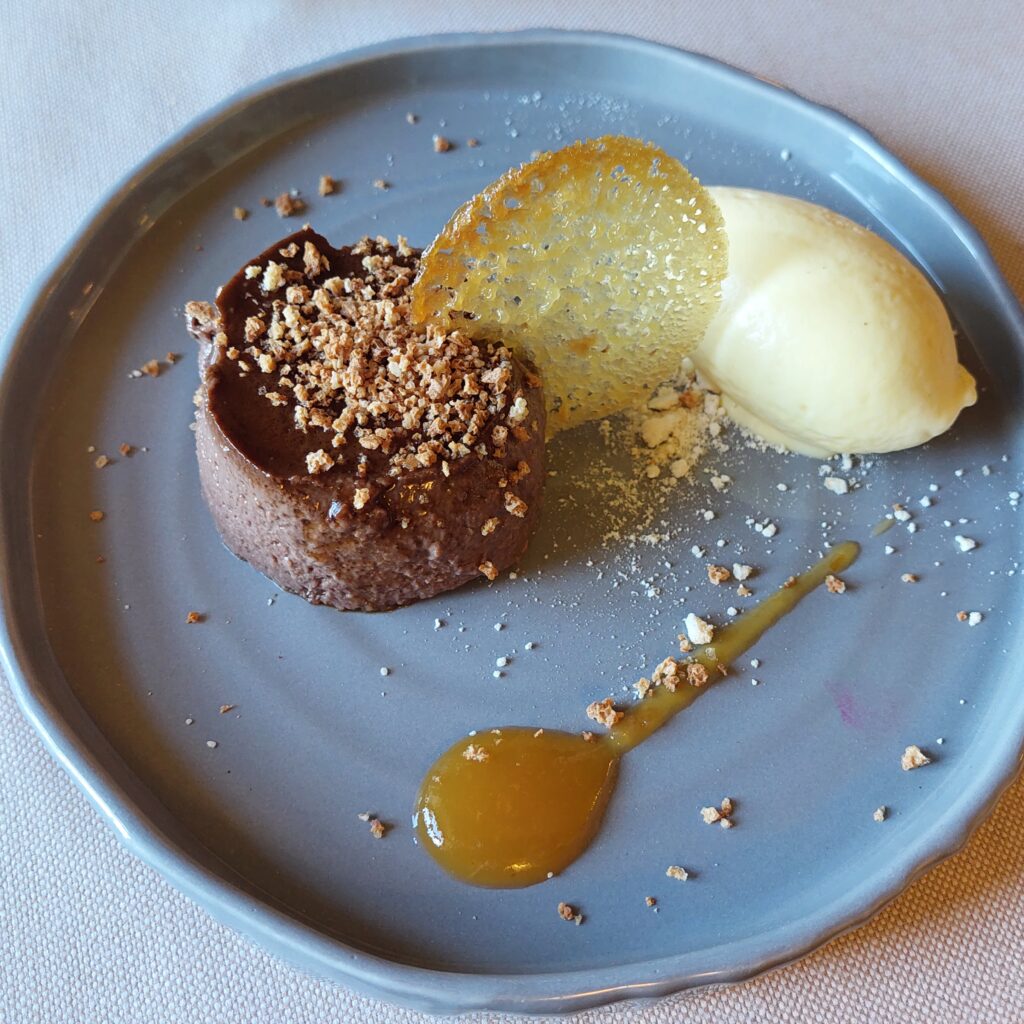 The service is fast and efficient. The very young Matteo Pellegrino, the owners' son, was able to match the wines by the glass to accompany the dishes we chose in a well-calibrated manner.
The wines
La Colombera 2020 Derthona                  91
Orlando Abrigo 2018 Barbaresco Meruzzano    92
Ceretto 2016 Barolo                                   94
Monchiero 2016 Barolo Montanello            93
Cornarea 2017 Tarasco Vino Passito           91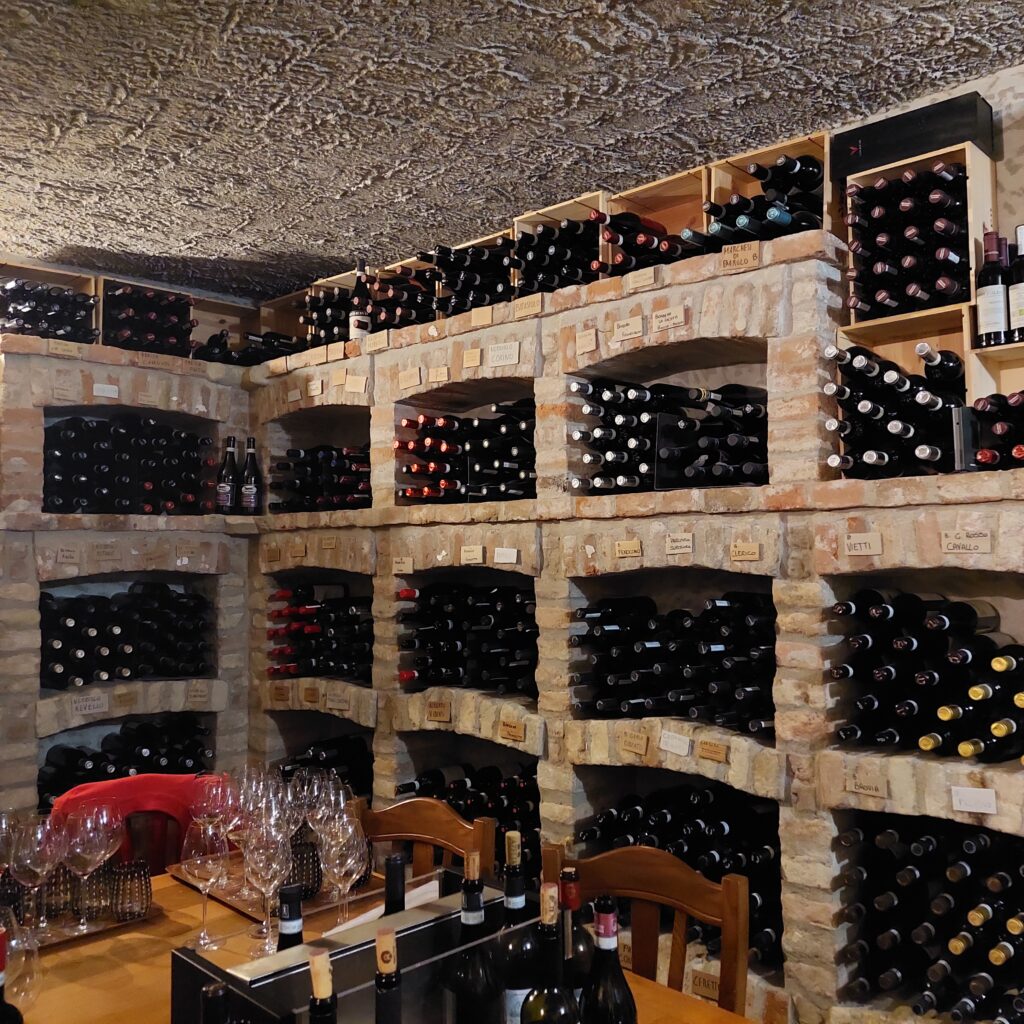 The La Colombera 2020 Derthona is made with 100% Timorasso: it's a very beautiful and nicely expressive white, savory and mineral, offering hints of apricot, tropical fruit, white flowers, mint and a hint of orange peel. A very pretty wine. Next up, the Orlando Abrigo 2018 Barbaresco Meruzzano is expressive, pleasant, aromatic and nicely refined. It's a soft, elegant and appealing wine, exceptional for drinking now (and over the next six to ten years). Rose petal, red berries, menthol, blood orange, licorice, sweet tobacco sing from the glass. It's really a nicely balanced red with deep and refined tannins and a long finish. The Ceretto 2016 Barolo is a delightful wine showing just how great, graceful, balanced, attractive and pleasant can be a "classic" Barolo, nowadays all too often forgotten in favour of Barolos bearing the name of a cru. This beauty boasts plenty of crushed flowers, red cherry, raspberry, mint and sweet tobacco, not to mention a lot of energy and charm in what is a vibrant, beautifully textured, expressive Barolo.  Why stop at one Barolo when you can have two? And so on to the Monchiero 2016 Barolo Montanello, a wine characterized by a good balance among perfume and power. Rose petal, ripe red cherry, red plum and an elegant sweet spicy note make for a very interesting, satisfying red wine.  I likes its intense, deep, full-bodied and yet elegant mouthfeel, and its pleasant and vibrant, long, finish. If you have a sweet tooth, then make sure you try an Arneis Passito sometimes in your life, for you might just end up getting hooked for good. The most famous of all, an historic wine in some respects, is the one made by Cornarea, a winery that believed in this way of making Arneis wines since many decades ago. The Cornarea 2017 Tarasco Vino Passito is a 100% Arneis wine made with air-dried grapes and that is attractive, rich and complex. Dried peach, citrus peel, caramel, figs, almonds and sweet spices notes go along with a rich, structured, smooth mouthfeel. This lovely sweet wine is well-balanced with a bright acidity plus a saline mineral tinge that makes this wine really pleasant to drink even during a meal, and not just at its end.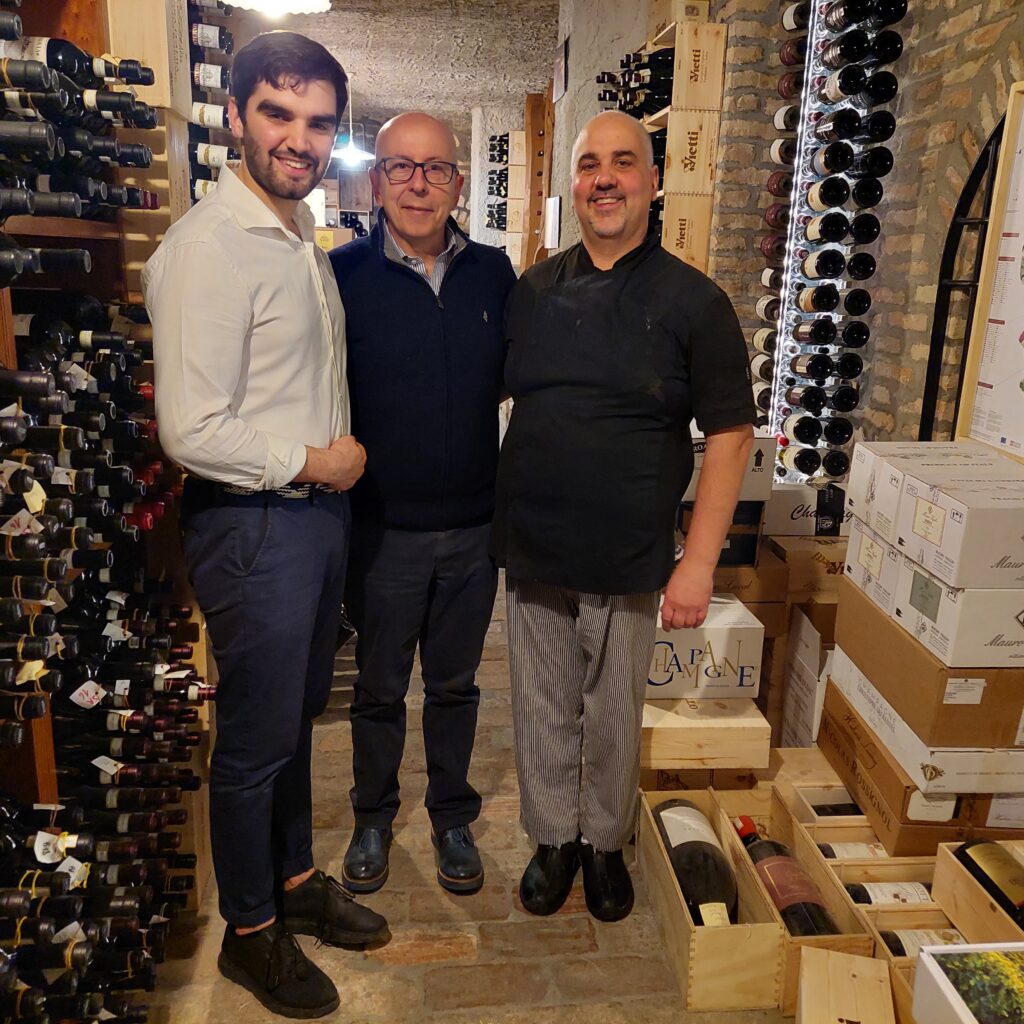 If you do decide to dine at Le Torri in Castiglione Falletto, make sure that you do not miss a visit to the "Crutin", the restaurant's underground cellar filled with the best wines of the Langhe, from the "big" famous producers to the small one of great quality (and best value). The selection, as I noted above, is not just large but also exceptionally well chosen.
My closing notes can only reiterate that Le Torri in Castiglione Falletto is a refined and excellent restaurant, with a kind and professional welcome and a beautiful wine cellar, where you can enjoy skillfully prepared Piedmontese cuisine and admire the extraordinary beauty of the Barolo hills. In other words, it's an unmissable stop if you come to the Langhe.