What are the key things to know about China's wine market? What do wineries who want to find an importer and sell their wines in China really have to know? The following essay is a brief report written by Ian D'Agata that appeared as a much longer piece first published in the September 2022 issue of Wine World Magazine ("Present and Future Trends in China: Growth is there for those who can see it".)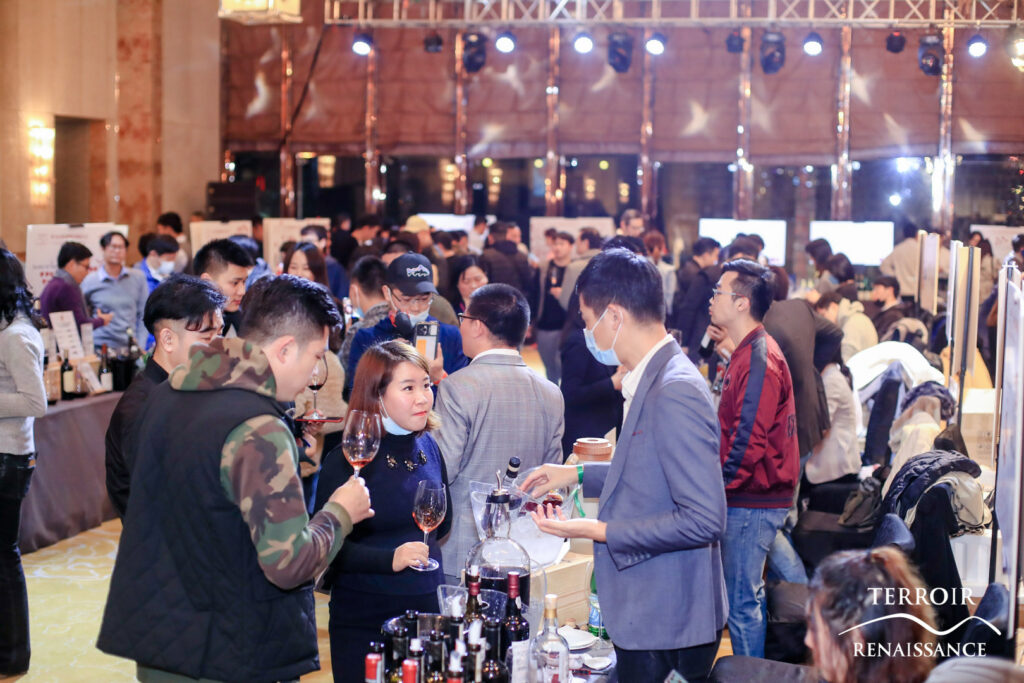 Analyzing and understanding the present and future of the Chinese wine industry and what its sales market means to world wines is fraught with peril given the fascinating complexity of the market in question. Long gone are the days in which people might have added ice cubes in their glass of Montrachet: modern-day China is fast becoming sophisticated in its wine knowledge, at least among the millennial generation, and the upper classes are extremely aware of what constitutes a good, well-made wine and what doesn't. The learning curve is still a steep one, but considering its rate of progress, it won't be long before wine knowledge in China is comparable to that, for example, of wine lovers in other Old and New World countries. Already now, twenty-somethings who like wine are fairly knowledgeable about the world's wines and wine regions.
Like the country, China's wine market is remarkably fascinating but complex, so knowing a few basic, important, facts helps put China's wine market potential into full awareness mode. The Chinese economy is massive: according to 2021 data, it is the second largest in the world when measured by Gross Domestic Product (GDP). Its US$17.7 trillion (114.4 trillion yuan) is second only to that of the USA; in other words, China produces 9.3 percent of global GDP. (In fact, China's economy has been the world's largest since 2017, when measured by Purchasing Power Parity or PPP.) Furthermore, according to estimates by the World Bank, while China's GDP was approximately only 11% of the USA's in 1960, it was up to 67% in 2019. The story is much the same if we look at exports: in 1979, China's exports represented a mere 0.8 percent of global exports of goods and nonfactor services; but from 1979 to 2009, these have grown by 16 percent per year. Last but not least, a great deal of the world's manufacturing is Chinese, and there is a huge, quickly growing, consumer market place within the country that is beginning to look for, enjoy, and desire the good things in life. And there is no doubt that wine is squarely among those "good things of life".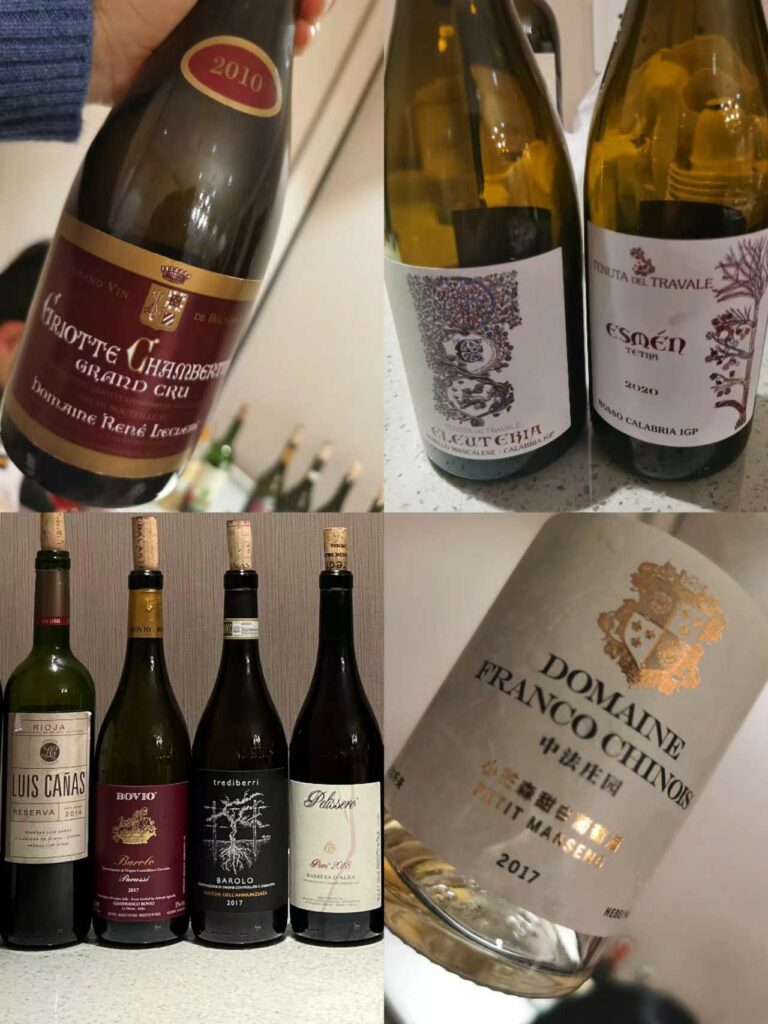 Analyzing the current Chinese wine market 
In a similar economic context, wine business cannot have but a bright future. Olivier Six, CEO of East Meets West (one of China's leading fine wine importers), puts the local wine market in perspective when he says: "Our sales have increased by more than +190% in ten years; in 2006 when we started turnovers were very small but they have grown in an explosive manner". In fact, relative to wine, China is currently the world's biggest importer of red wine and the sixth biggest world wine consumer. But with a reported population of 1.4 billion (that might actually be somewhat higher), the potential for fine wine consumption is not just immense, but so is its growth. But China is also one of the world's biggest wine producers, which means its population is, and will be, increasingly exposed to the opportunity to drink wine. And despite the country's own wine production, about 40% of the wine sold in China is still imported, with an obvious shift in interest from purchasing lower quality products towards higher quality wines that hold great appeal to a segment of Chinese society that is very much luxury-goods oriented. The generalized increase in spending power, of travel to foreign countries, and studies abroad (university faculties abroad are filled with young Chinese nationals studying viticulture, enology, wine business and marketing), there has been a steep growth in interest not just in drinking wine but also the business and lifestyle opportunities it offers.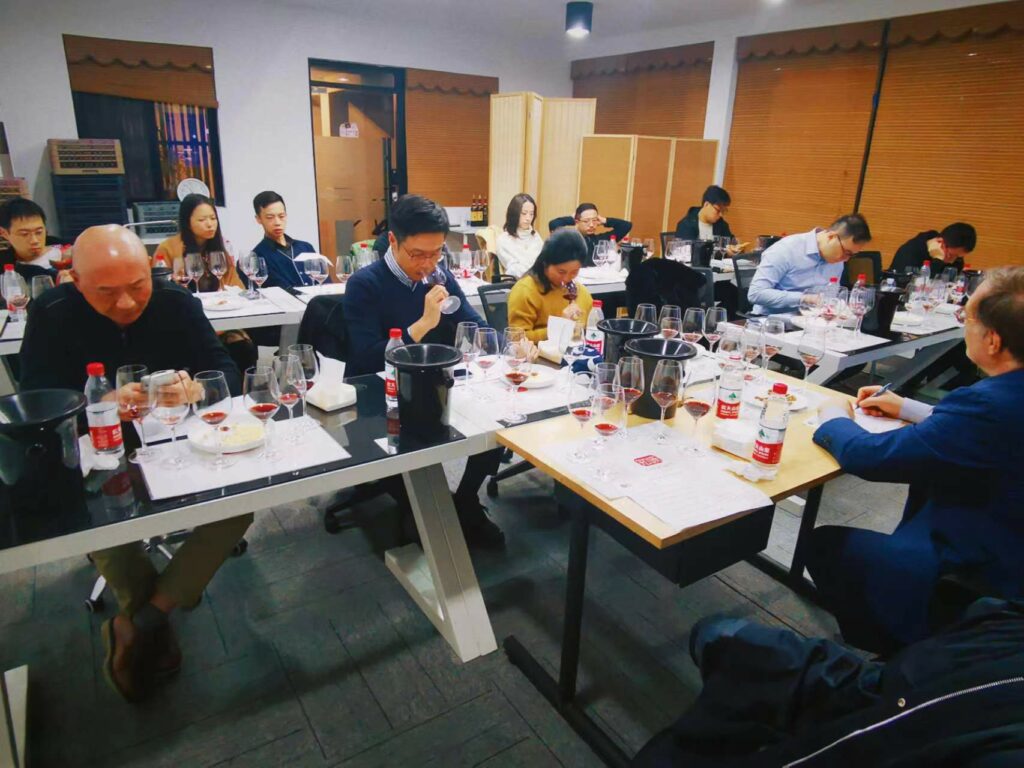 Up until very recently, the ten countries that sold the most wine in China were: France (import value US$1.058 billion); Australia (US$723.25 million); Chile (US$269.7 million); Italy (US$168.4 million); Spain (US$162.1 million); USA (US$75.5 million); South Africa (US$32.9 million); New Zealand (US$28.77 million); Argentina (US$26.18 million); and Germany (US$25.8 million). For the most part, these figures are essentially the same for both sales by volume and value (Spain and Italy invert positions if considering sales by volume amount). However, the souring of relations between China and Australia, have meant Chinese tariffs on Australian wine have quadrupled; consequently, Australian wine exports to China crumbled (an incredibly steep -92% between 2020 and 2021). For this reason, in 2021 Chile's wine attained second place, with Italy becoming China's third wine commercial partner (going from $115.022.270 in value or 6% in 2020 to $165.326.328 or 10% in 2021, a 44% growth increase). In fact, just about every wine producing country has increased its sales by value increase (Chile +50%, Spain +49%, France +48%). And this despite overall wine sales by value falling by about 8% and imports by 30% because of the Covid pandemic (2020-2021 data). There's plenty of food, or wine, for thought there: local importers will tell you that as recently as twenty years ago the majority of people in China were practically unaware Chile even grew grapes, let alone made wine. Clearly, not so today.
However, as I mentioned earlier, the Chinese wine market is complex: for example, though the country's wine market is large, it is not a "one market" reality. The country is too large (the world's third biggest country), has too many ethnicities (fifty-five, at last count), and many different traditions (culinary too), all of which translates to many different regional markets (and not just for wine: what sells in Northern China does not sell necessarily as well in Southern China, and vice versa; or for that matter, what sells in southeastern China is not the same that will sell well in northwestern China, and so forth). There are also very different city market realities (the so-called first-, second-, third-tier cities), all of which means many very different types of consumers. Therefore, to be successful in selling wine in China, wineries cannot apply the same marketing and sales strategy everywhere, but need to segment the market and target individual consumer niches. For example, those who work in first-tier cities (Beijing, Shanghai, Guangzhou, Shenzhen) need to sell wines at all price points (low, medium, high); those who work in second-tier cities usually need wines selling at low and high price points; and those working in third-tier cities need the low price point wines only. But not just the size of the city counts: where these are located is also very important. China's North is a very strong red wine market; the East and the South are where white wines also do very well, besides red wines. Spirits do best in the South.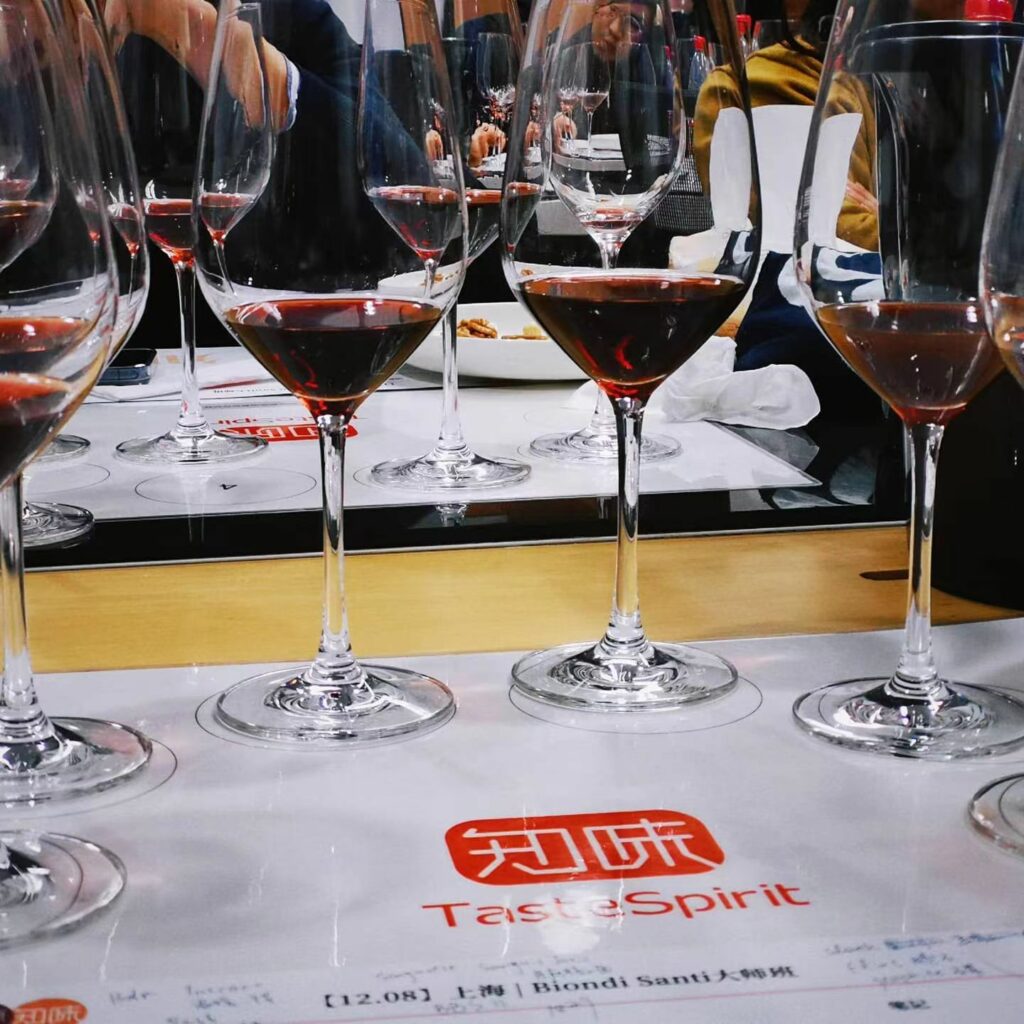 Despite China's numerous business opportunities available to foreign wineries, it's important to establish a strategic plan before jumping into the fray. Unfortunately, there is little primary research data available in the public domain regarding Chinese wine preferences and much of the data available to, and used, by western companies, not to mention their personnel's commonly held beliefs, are outdated and frankly not helpful to the cause. Chinese wine consumers are known to be one of the most difficult groups to understand and equally challenging to create a market strategy for. According to Louis Oudin, young up and coming Chinese sommelier who personifies the emergent Chinese wine expert and professional of Shanghai, "…Above all, foreigners need to understand they have to deal with people who live in China, not pseudo-experts on Chinese matters who live in the United Kingdom, Italy or France. To think they'll accomplish anything that way is just wishful thinking: they will throw away a lot of money for no gain. China is a completely different country than theirs and if you want to break into this market you have to do it with the help of local experts. There are no shortcuts". Ian Ford, founder of Nimbility (a major brand-builder for wineries in China), stresses the same point: "It's not enough to have sales, you also need to create brand loyalty: you want repeat buyers because those are the ones that drive sales. Accessibility is also key: you have to know where your wine is being sold, it has to be visible in the marketplace, otherwise even though you have sales, you are not building the brand and its image. But the only way to build that brand is by working with locals who really know the market and have the contacts needed to ensure that brand's success. You can't do that with someone living in London or Paris, or who has just recently moved to China, because he/she is without the necessary contacts and the network to establish successful working relations quickly".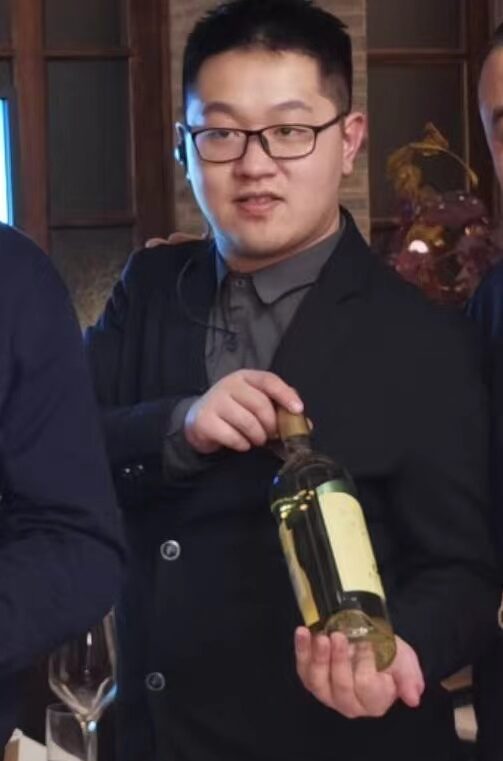 Because of the aforementioned foreign travels and studies, young Chinese are more interested and aware of fine wine than their parents ever were. For example, whereas forty years old men of the middle and upper class still look at Bordeaux as the source of the finest wines, younger generations are more interested in wines from different countries and of many different types. These include orange and natural wines and wines made from little-known, rare native grapes. Wine is especially important to the well-educated Chinese, who appreciate the cultural advantage wine offers because in China fine wine drinking is associated with belonging to a higher social class. Female consumers in China are important because one the most commonly stated reasons for drinking wine in the country is its variety of health and beauty benefits (including better sleep, improved digestion, healthier skin, lower rate of adverse cardiological effects, all of which have specifically been documented to be of interest to Chinese female wine consumers). As for male consumers, the majority are currently between 30 and 39 years of age, reside in first-tier cities, belong to upwardly mobile middle classes or to the upper classes outright. Increasingly, they like to discover and consume new variants of wine, and normally spend 100 and 300 RMB (10 to 35 Euros) per bottle. But their tastes are changing. Olivier Six states clearly that "…whereas it once used to be mostly wines of Bordeaux and Burgundy, today we are selling an increased amount of wines from the Loire and Alsace, and that was not at all the case ten years ago". Zihong Zhang, and educator at the TerroirSense Wine Academy wine school in China as well as the Deputy Editor of the TerroirSense Wine Review, not to mention a graduate of New Zealand's prestigious Lincoln University viticulture and eonological program, adds that: "Wine interest and sales in China are such that the future in this field will be very positive. Whereas some New World countries are dominated by a single school of thought when it comes to winemaking, such that the wine style is recognizably the same in most of the wines made independently of grape variety, China is still a relatively blank canvas on which different colours are poured. Some stick, some don't. But what that means is that many different things are tried, for example in the way the Chinese make wine: they might look to Bordeaux but not just to Bordeaux for their insipiration. The same applies to the country's wine consumers, who are willing to try different things in wine. From grapes to terroirs to methodologies to types….everything from sparkling to sweet, from elegant, terroir- driven styles of wines to  natural wines (including the new ones from China) and orange wines. It's the younger generations that flock into wine bars/restaurants and try new things, as opposed to older generations who prefer the tried and true. But it's those younger generations who can tell the difference between Pouilly-Fuissé and Pouilly-Fumé that are the real future and are the truly exciting aspect of the Chinese wine market. And thanks to serious, well-taught, professionally guided wine schools such as WSET and the TerroirSense Wine Academy, knowledge about the world's less well-known wine regions such as Central Otago, Rueda, Etna, Tokaji, and Willamette and their wines will only increase, thereby also increasing opportunities for new brands and improving sales".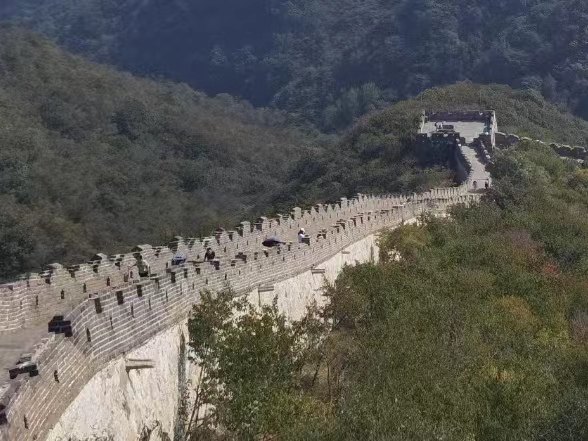 About the Author 
Ian D'Agata was born and grew up in Toronto, Canada, which harbors one of the world's three biggest Chinatowns and where he frequented a private French school in which Asians were amongst his best friends. Long in love with Asian culture and with China in particular (not surprising, given his hero was and remains Marco Polo), his passion and work led him to frequent China regularly beginning in 2005. Such an intimate bond in fact that it ultimately led him to move to Shanghai where he has been living and working full-time in wine for almost three years. A multiaward-winning wine writer, Ian is the Chief Scientific Officer of TasteSpirit, a leading Chinese wine education and media company, the President and director of the TerroirSense Wine Academy and the Editor-in-Chief of the TerroirSense Wine Review (terroirsense.com/en/), all based in China. As he knows personally all the main Chinese importers of fine wines and their staff members, as well as the sommeliers of major restaurants and works in company with a high-end wine club, his knowledge of the Chinese wine market and how it functions, makes him uniquely qualified to broach the subject f the Chinese wine market, especially ofrom the perspective of an international observer who calls China his home and is particularly invested in helping both Chinese and international wines gain increased visibility, appreciation and ultimately business opportunities and market shares.